We see you daydreaming about unicorn makeup tutorials, which is exactly why we're here to tell you that things are about to get pretty magical with us, too. You know what they say: Always be yourself, unless you can be a unicorn. Well, thanks to our Unicorn Makeup clipart, you can finally be one! All it takes is a little bit (or a lot!) of holographic highlighter, glitter eyeshadow, and maybe a little bit of glitter lipstick. You'll be crying unicorn tears of joy once you see how easy it is to use our Unicorn Makeup clipart. Your selfies are going to look just as magical as you feel!
Download PicsArt photo editor and collage maker for iOS, Android or Windows.
Open your picture in the photo editor and hit the Sticker icon at the bottom of the screen.
Download the Unicorn Makeup sticker pack and choose the makeup clipart you want to apply. You can adjust the opacity and size to fit your face. Use the eraser to remove any part you don't need.
Tap on the plus sign at the top of the screen to add more makeup clipart. We also added stars from the Star Bright pack and a text overlay from the Unicorn Magic clipart pack. When you're happy with your look, tap "Apply."
Save your photo edit and share it on PicsArt with the hashtag #UnicornMakeup!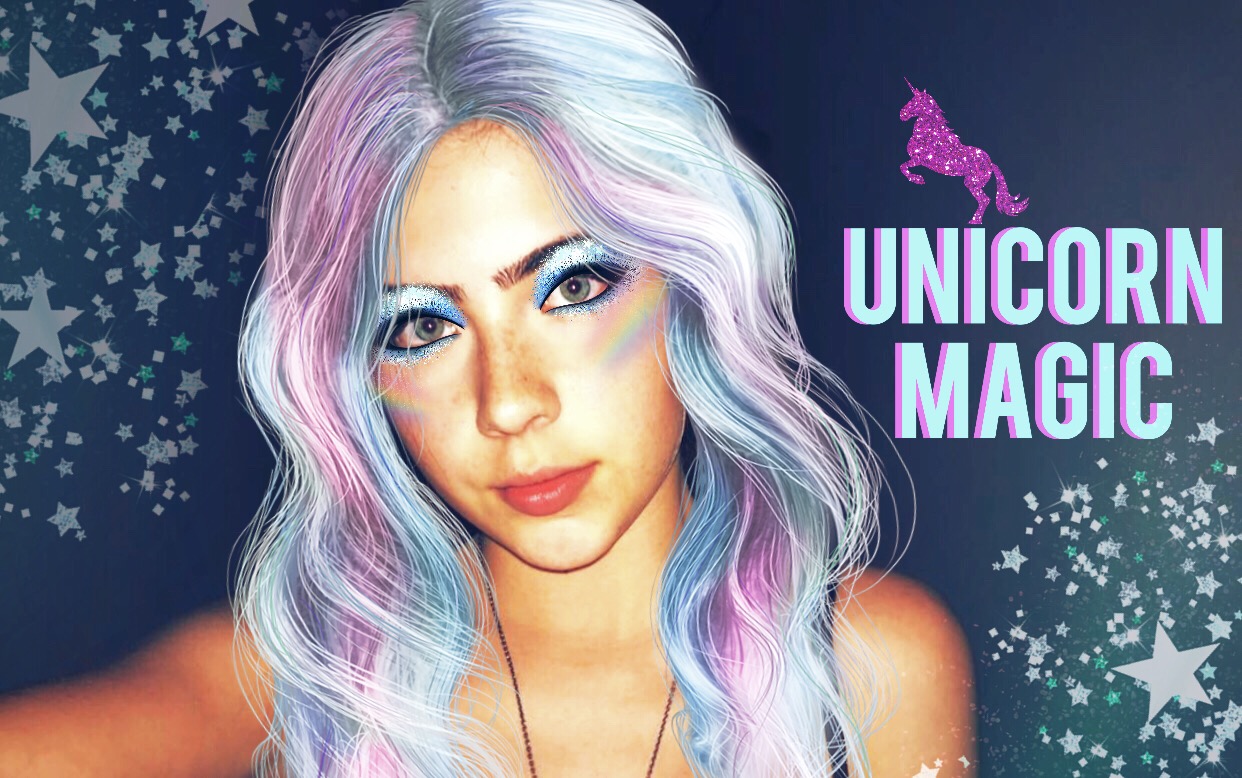 PicsArt photo editor and collage maker is all about you. If you haven't tried it, you're missing out! Remix free-to-edit pictures into awesome collages and memes. Download the app to get in on the action.