Looking for a color between purple and red? Well then, we've got the color for you. We're going all-out fuchsia in this post, and we can't wait to tell you all about the fuchsia color. We'll even look at all of the different shades of fuchsia, similar colors and dive into its deeper meanings.
Hopefully, armed with this in-depth knowledge of all things fuchsia, you can start incorporating it into your designs.
What Color is Fuchsia?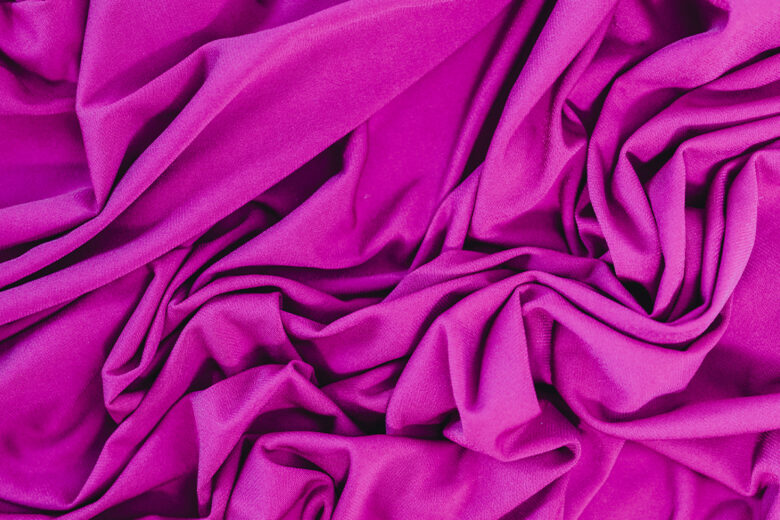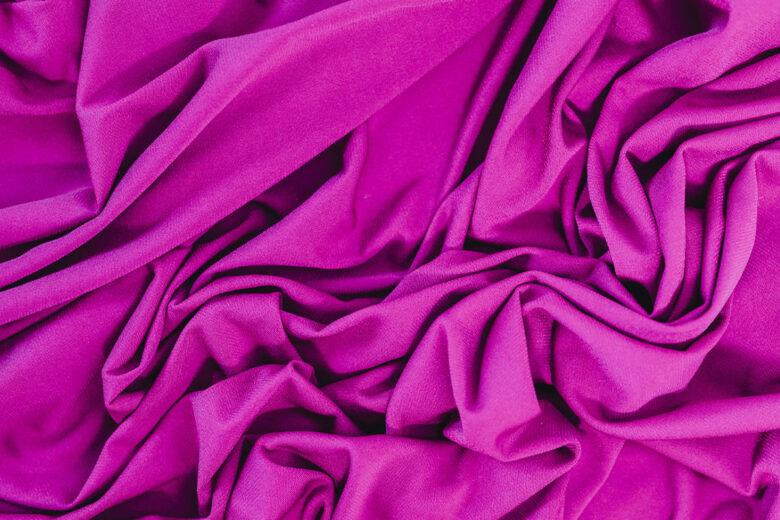 Fuchsia is a warm color located between pink and purple on the color wheel. Fuchsia's hex color code (best suited for HTML use) is #FF00FF. Somewhat erroneously, it's often referred to as bright pink or hot pink, and it brings vibrancy to designs both physical and digital.
What Colors Make Fuchsia?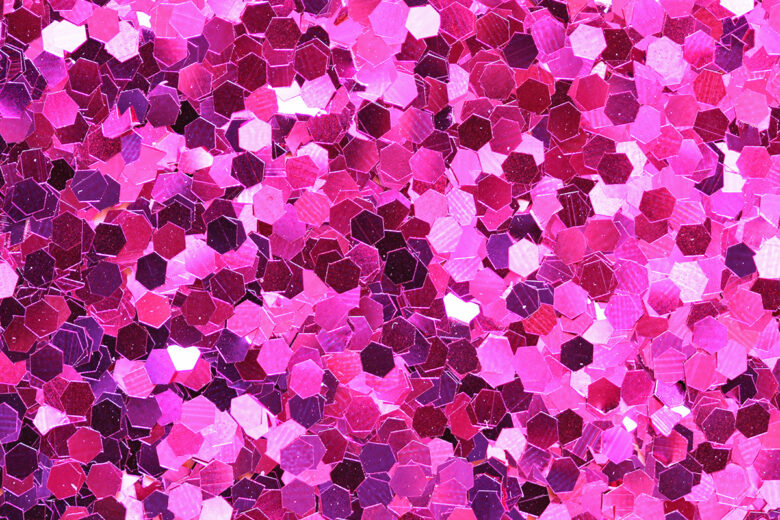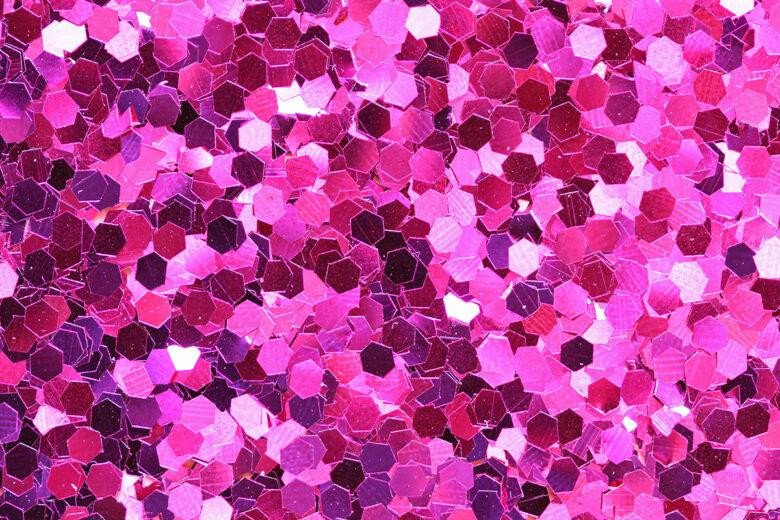 In essence, fuchsia is made using a combination of red and purple. When using a physical medium of color combination, such as paint, you get fuschia when you mix red, pink and purple together. When creating fuchsia for digital use, mix blue and red light and you'll get the vibrant purple-pink color.
What Does the Color Fuchsia Mean?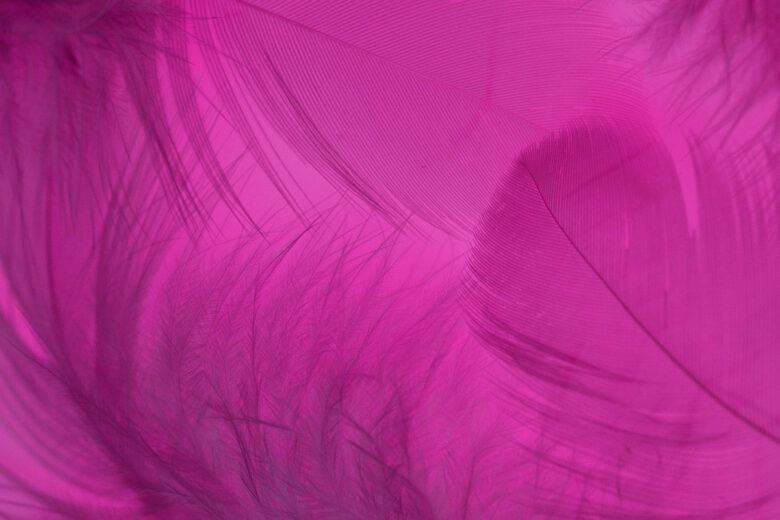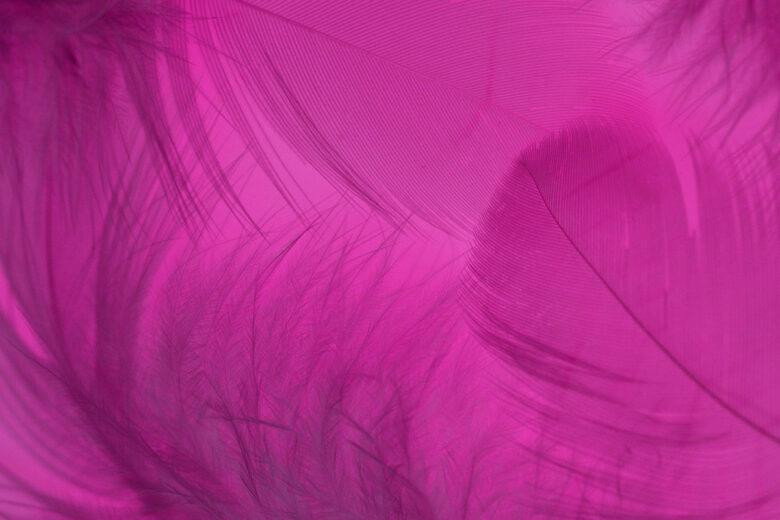 Fuchsia got its name from a flower known as the Fuchsia Plant in the 16th century. It got its real-world application when it was used as a new aniline dye called fuchsine in 1859 France.
The fuchsia color brings to mind maturity, assurance, and self-confidence. Its warm red characteristics give it a comforting and nurturing effect, making it quite popular when Valentine's Day and similarly romantic occasions roll around. Fuchsia can also signal feelings of independence and uniqueness, as it's loud and stands out no matter what other colors it's paired with.
When used in branding, fuchsia is often associated with personalities and missions that have a playful, feminine edge to them. It's a sassy color, all in all.
What Colors Go with Fuchsia?
No matter what color you pair fuchsia with, it's bound to be eye-catching and vibrant. It makes for a great playful, feminine touch to any design. If you want to build a color palette using fuchsia, it's important to understand which colors go best with it.
Complementary Colors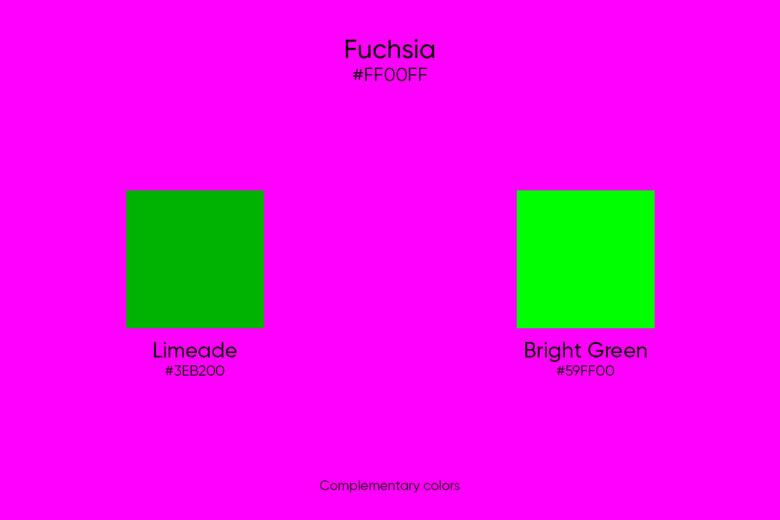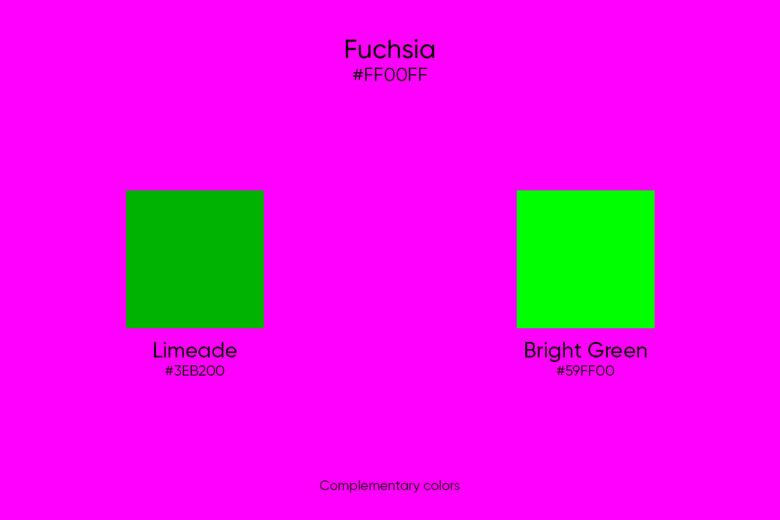 Limeade (#3EB200)
Bright green (#59FF00)
Similar Colors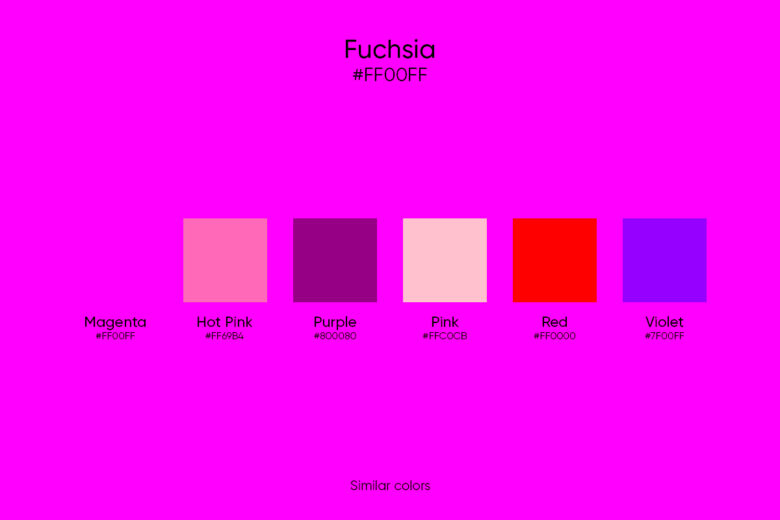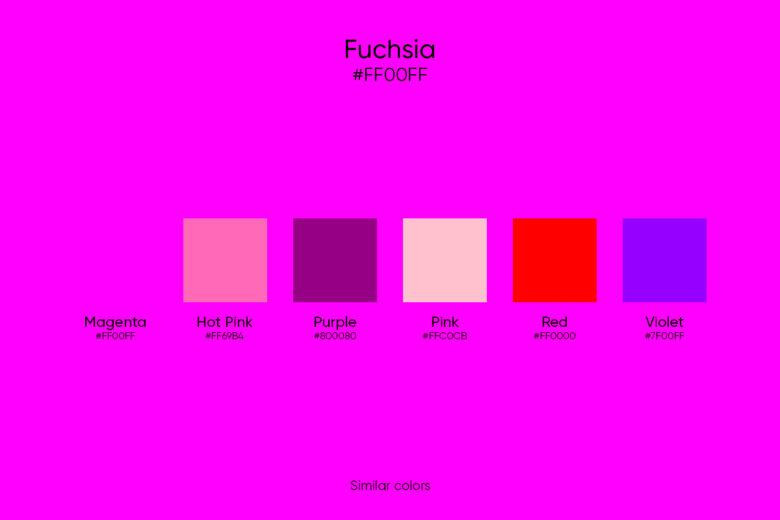 Magenta (#FF00FF)
Hot Pink (#FF69B4)
Purple (#800080)
Pink (#FFC0CB)
Red (#FF0000)
Violet (#7F00FF)
Analogous Colors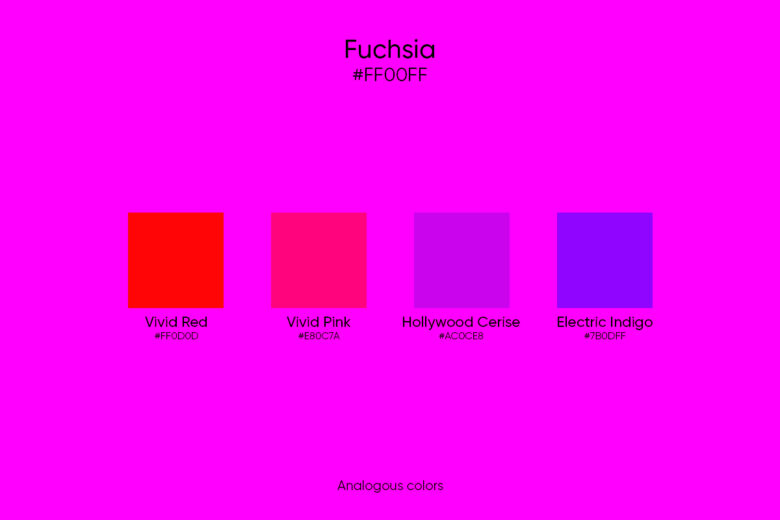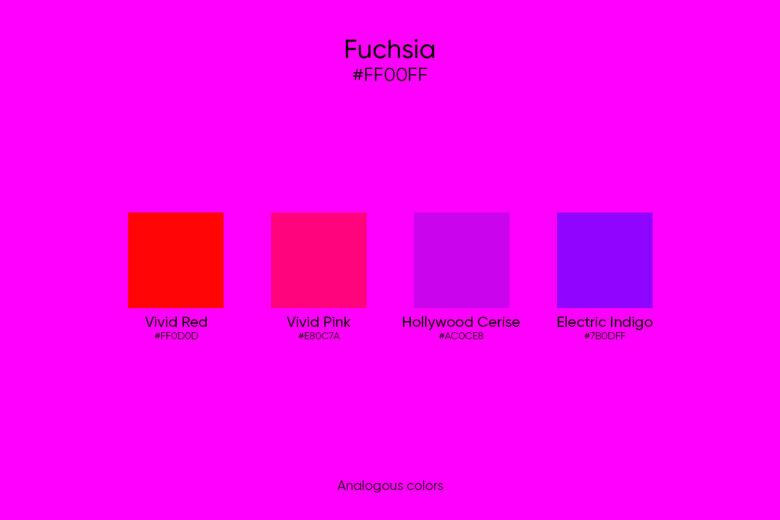 Vivid red (#FF0D0D)
Vivid pink (#E80C7A)
Hollywood cerise (#AC0CE8)
Electric Indigo (#7B0DFF)
Accent Colors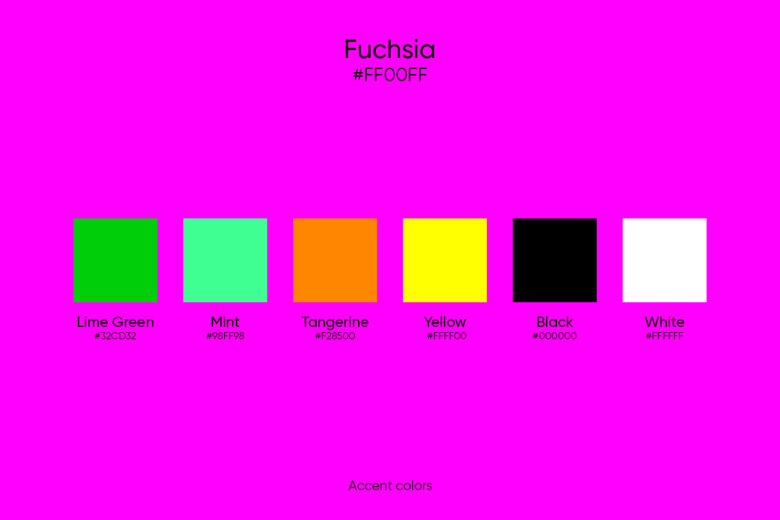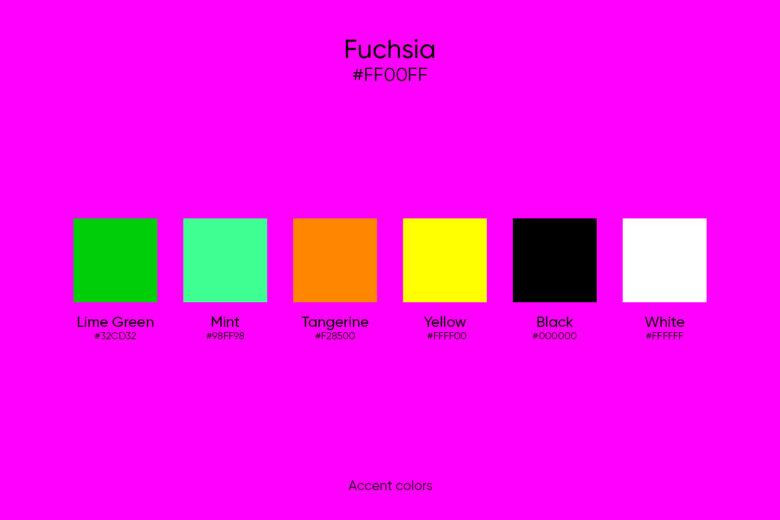 Lime green (#32CD32)
Mint (#98FF98)
Tangerine (#F28500)
Yellow (#FFFF00)
Black (#000000)
White (#FFFFFF)
Fuchsia Compared to Similar Colors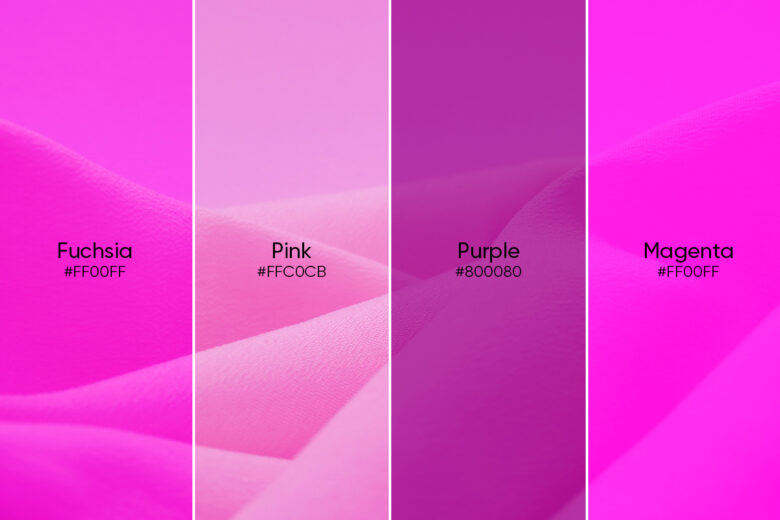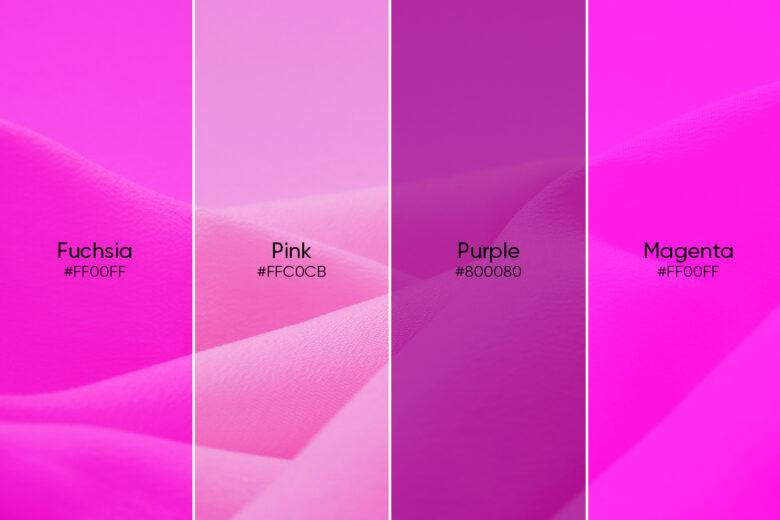 There are a lot of colors that are similar to fuchsia, but there are distinct differences in tones and shades that set them apart. You might have noticed the fuchsia and magenta actually have that same hex code, but honestly, they really are two different colors.
On digital screens, like a computer or television, fuchsia and magenta are the same hues. However, if you are looking at the two colors side by side in any other situation, you'll notice their main differences are in the colors that make them up. Fuchsia has more purple in it than magenta, and magenta has more red in it than fuchsia does.
Create Fantastic Photos Using This Color
Fuchsia is a popular color choice for a variety of projects. It's a great accent color in interior design, it's eye-catching in branding contexts, and it can be used to create fantastic imagery for personal use. If you are going to create designs and photo edits using fuchsia, Picsart can help you realise your vision.
Here's an example of the Picsart web editor bringing fuchsia designs to life.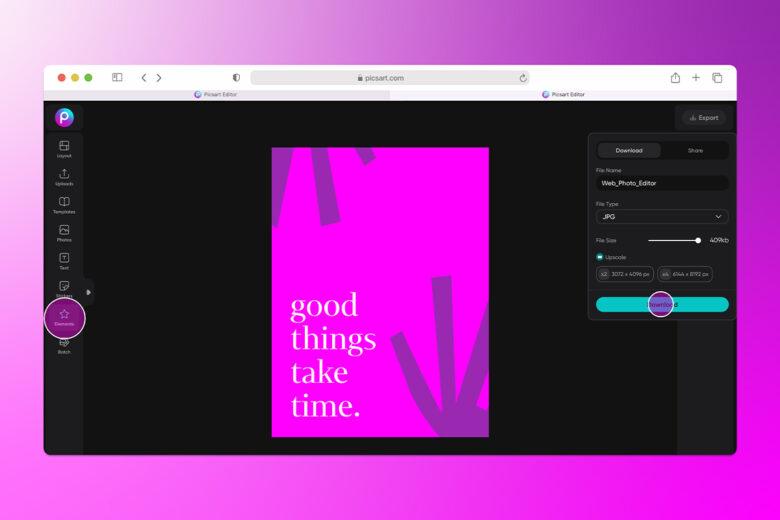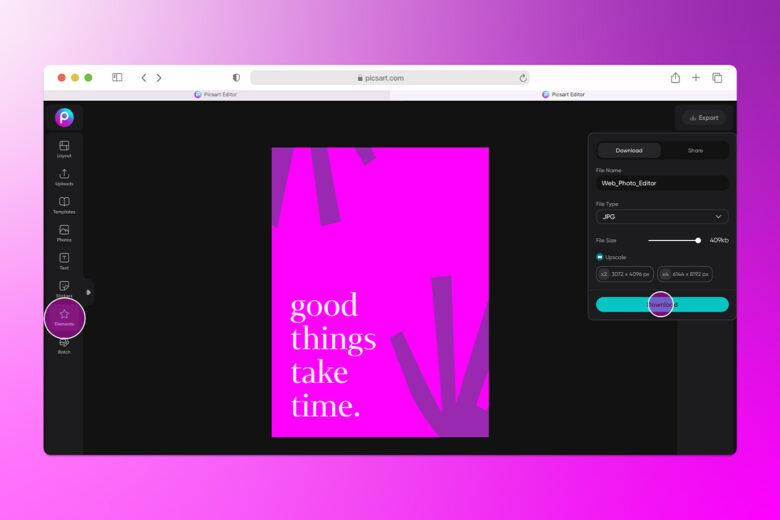 And if you're designing on the move, the Picsart mobile app can also produce beautiful fuchsia edits.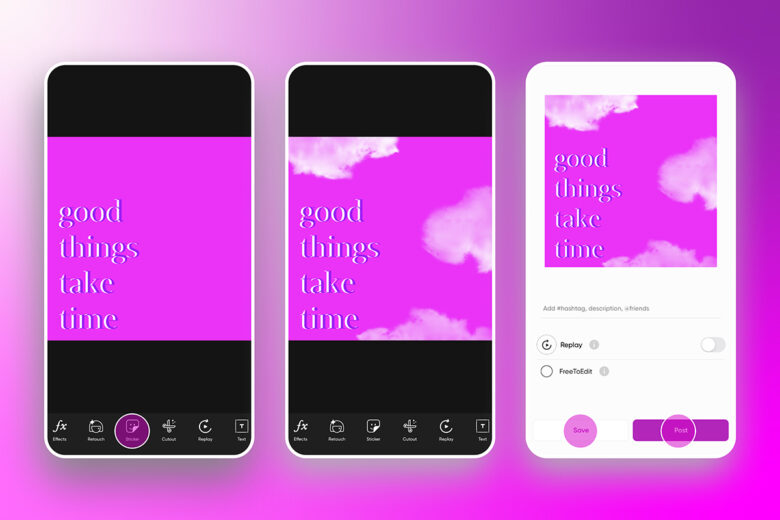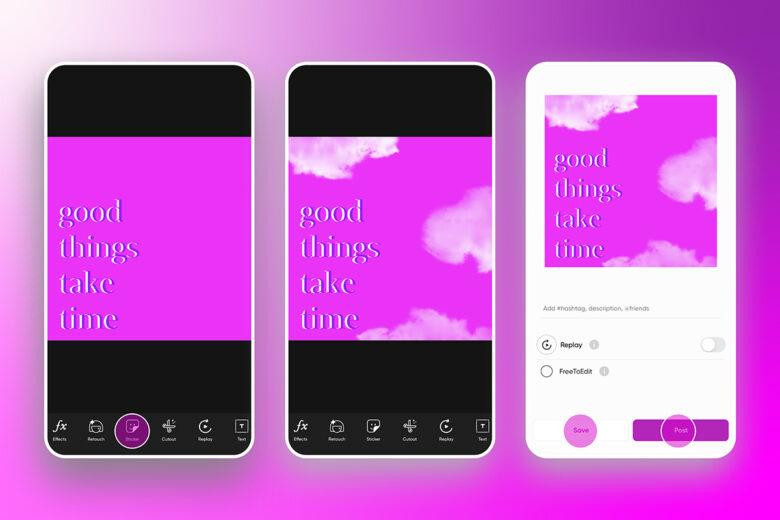 Need some more fuchsia inspiration? Check out these what these Picsart creators have made using this most eye-catching of colors.
Use fuchsia in digital drawings to create a dreamy, sunkissed effect.
Playing up the natural fuchsia tones in a photo using the tools on the Picsart web editor can create a mysterious, yet feminine, effect.
Use fuchsia to give an everyday item a surreal vibe.
Black and white both go great with fuchsia. Pull out pops of the color in black and white photography for a beautiful effect.
Now it's your turn to create standout photo edits using fuchsia. Be sure to share them on Picsart so you can inspire others with this bright, fun color.
Picsart is a full ecosystem of free-to-use content, powerful tools, and creator inspiration. With a billion downloads and more than 150 million monthly active creators, Picsart is the world's largest creative platform. Picsart has collaborated with major artists and brands like BLACKPINK, Taylor Swift, the Jonas Brothers, Lizzo, Ariana Grande, Jennifer Lopez, One Direction, Sanrio: Hello Kitty, Warner Bros. Entertainment, iHeartMedia, Condé Nast, and more. Download the app or start editing on web today to enhance your photos and videos with thousands of quick and easy editing tools, trendy filters, fun stickers, and brilliant backgrounds. Unleash your creativity and upgrade to Gold for premium perks!