In case you missed it, the future is happening now. Well, kind of. At least in design trends it is. Especially when it comes to fonts. Futuristic fonts, sci-fi fonts, and modern fonts inspired by the retro bubble font (i.e. what people thought was futuristic back in the day) are all taking the design world by storm. There are a lot of futuristic font trends to choose from if you are looking to get into this niche area of typography.
What Is a Futuristic Font?

There are a lot of different design aspects that go into futuristic fonts. There isn't one single look that makes a font futuristic, however. Rather, a futuristic font is any typography that evokes a period in which technology and time are ahead of the present day. They often have a digitized look that mimic the look of a computer screen. In that same sense, they can look out of this world or unfamiliar. While it's not necessarily a given, most futuristic fonts also use an all-caps style to cement their bold, eye-catching look.
A futuristic font can have an optimistic feel, but it can just as easily feel dystopian and mysterious. You can pair fonts to amp up or tone down the desired feel you're going for in your design. Font styles need to compliment each other to give your designs an easy-to-read, cohesive look.
The unique look of futuristic fonts can give your designs an alternative feel, too, depending on which particular font you go with. We've broken down the best futuristic fonts to use for every scenario.
Best Futuristic Fonts To Use

No matter what you're designing, whether it's a poster, book cover, movie poster, or something else, there's a futuristic font for the job. Choosing the right font is an important part of any design project. The font you choose can take your project from futuristic and new age to dated and boring if you make the wrong call.
But don't worry. We've rounded up some of our favorite futuristic fonts. Download these, or use them as inspiration for finding the perfect futuristic typography for your next project.
Blanka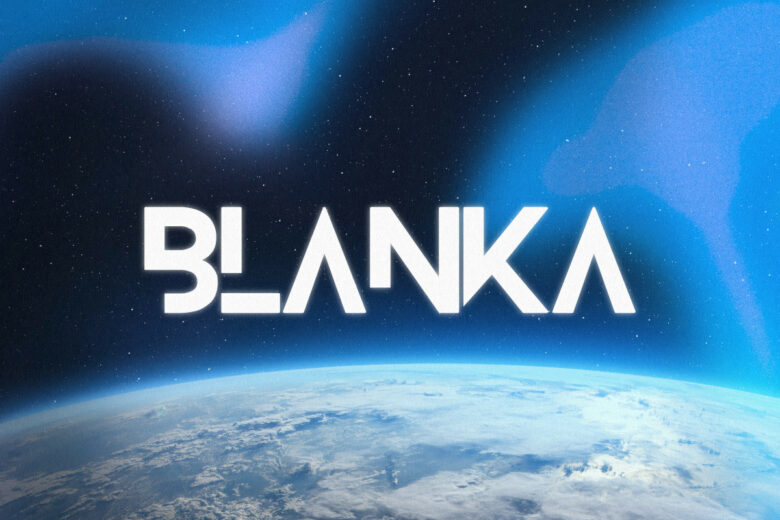 Minimal but still futuristic, Blanka is a great font face to use if you're looking for a futuristic typography that's simple but impactful.
Axeon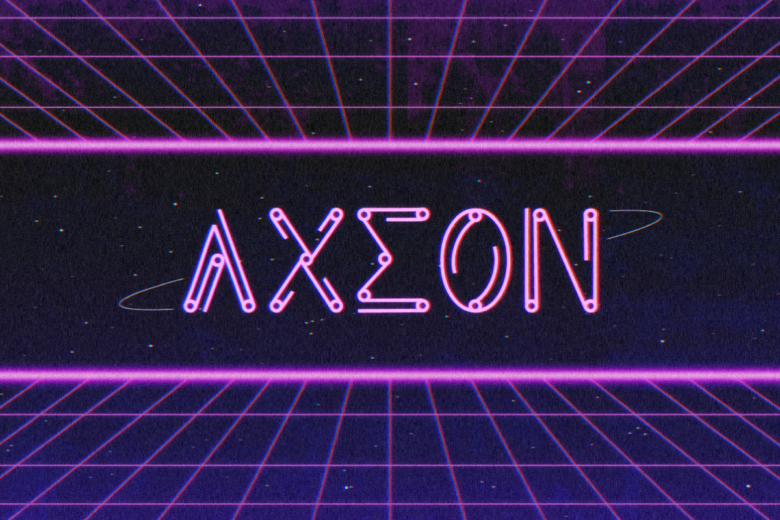 Axeon gives off dystopian future vibes. It has a cyberpunk look that can be intensified or scaled back depending on what color you use. It's sci-fi without the cliché characteristics you can sometimes get with this kind of futuristic font.
Airstrike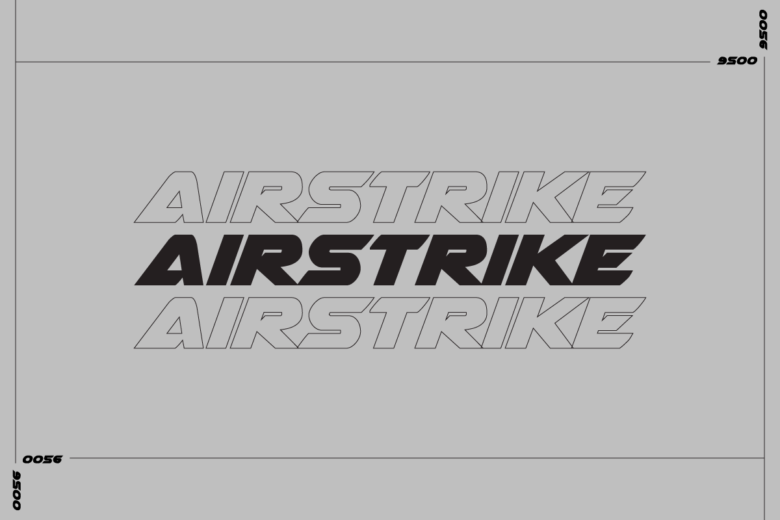 You can imagine this appearing in a videogame or even a child's toy range. It's all action, full of life, and the perfect kind of futuristic font for playful design ventures.
Nidus Sans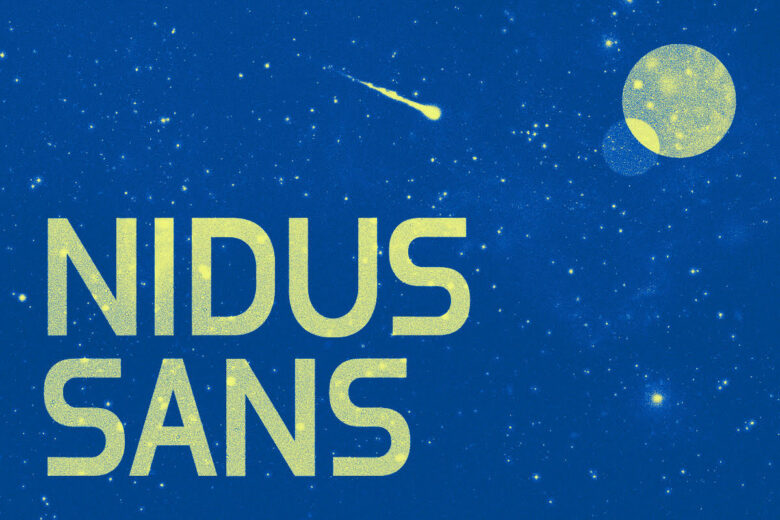 Nidus Sans is also a futuristic font that gets its start from the san serif family. This simple take on the futuristic look works for larger blocks of text because it's easy to read. It could be a heading on its own, but it also works well as a sub-font for other more intricately designed sci-fi fonts and futuristic fonts.
Megrim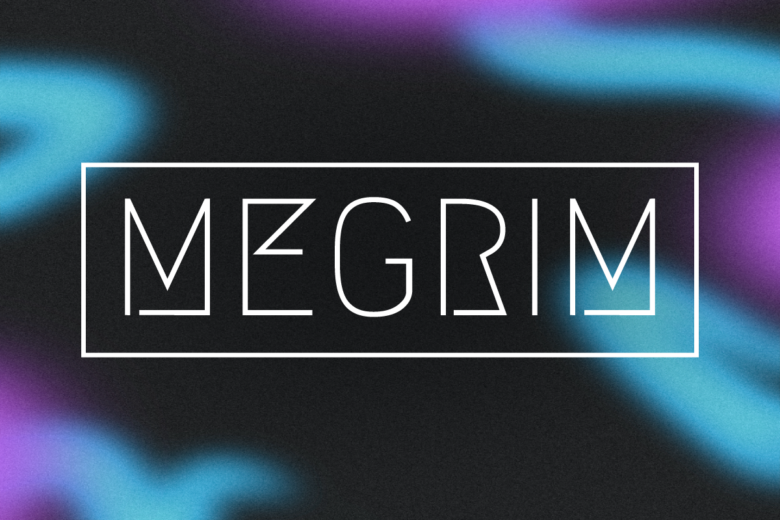 Dig those tech-noir disco vibes that could also double as effective fashion line copy or coffee shop typography. A cutting edge example of a futuristic font that's flexible and malleable, depending on its context.
Raptor Sans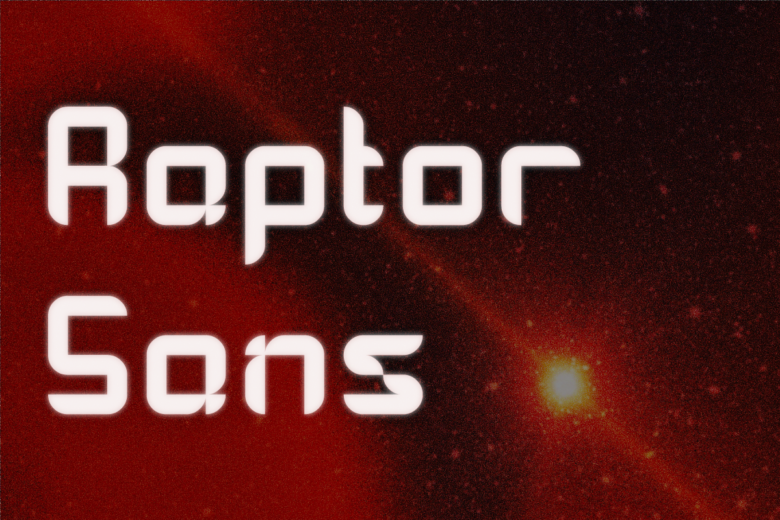 We can't talk about retro futuristic fonts without talking about Raptor Sans. It's a simple font, but it has distinct details that make it reminiscent of an old video game cover. It's a futuristic look with a little bit of a blast from the past.
Torwelten Mono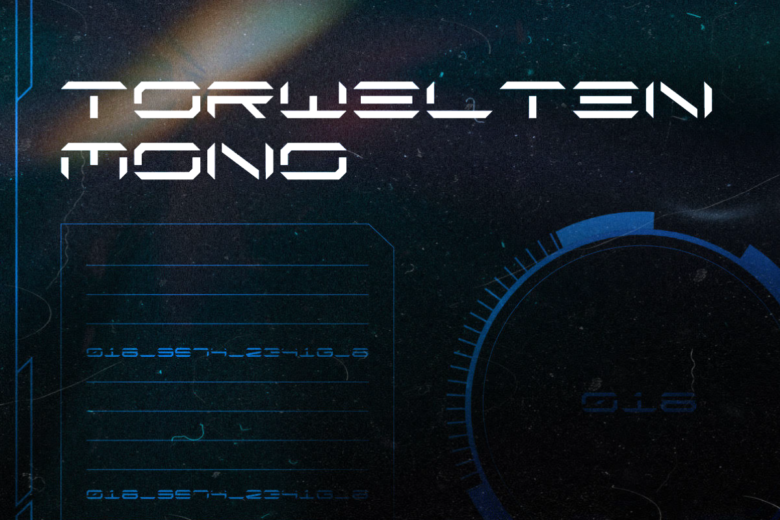 Is it just us or does Torwelten Mono look like it's about to deliver some devasting news about impending apocalyptic ruin?
Zen Dots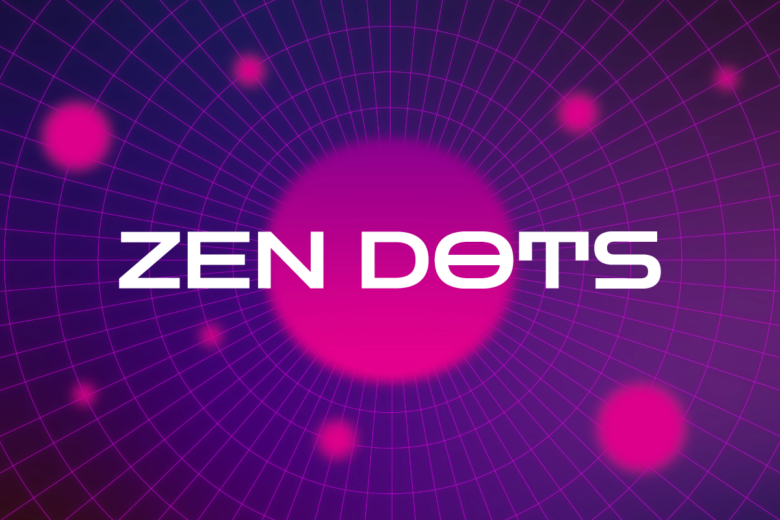 Perfect for when you want to create an air of chill and calm with your future-facing design work.
Fuerte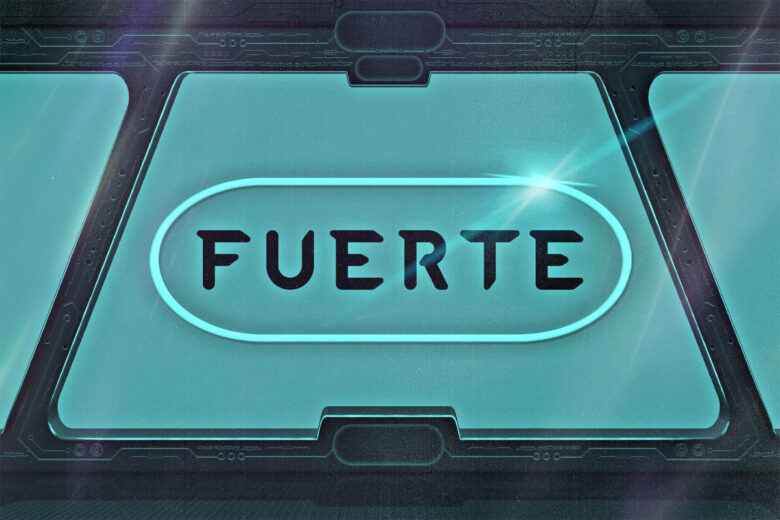 Fuerte, as its name would imply, is a strong a font option for a simple futuristic look. It has retro bubble futuristic font while still looking serious.
Ailerons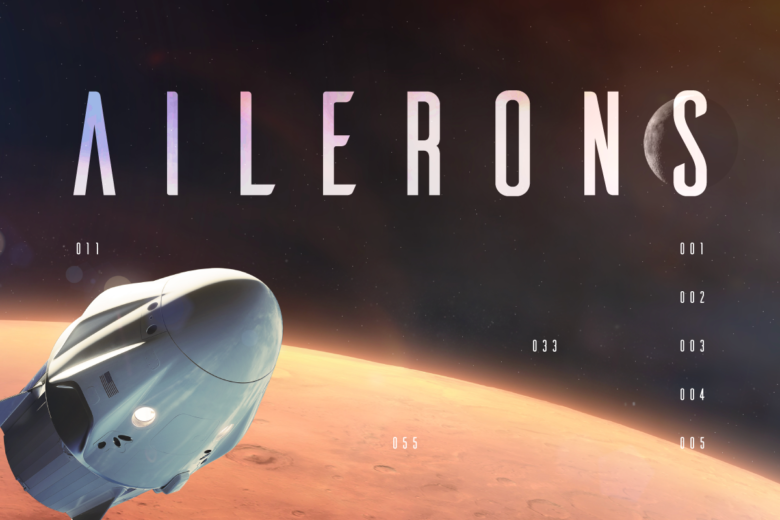 If there are other life forms out there, we have a feeling they'd choose this font to communicate with Earth. It is cool, clean and futuristic.
UFO Nest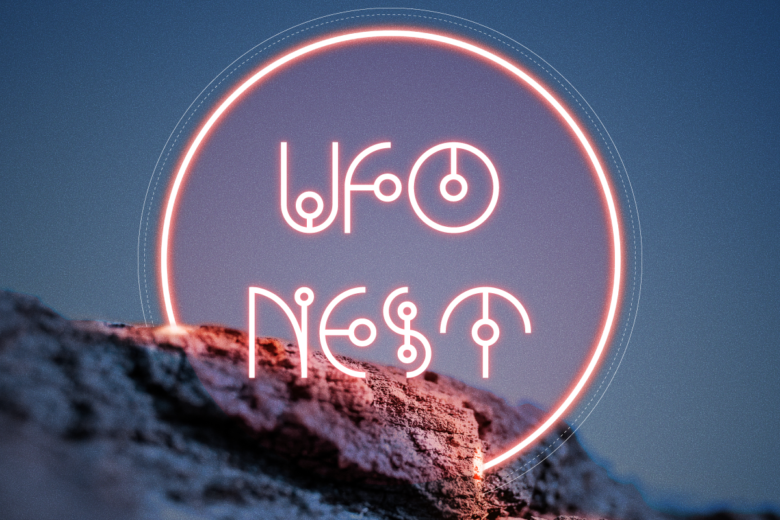 Check out that intricacy. This ornate take on futuristic font design looks like it was created in outer space and left here on earth in the form of crop circles. It makes for a simply stunning finish that demands attention.
Space Age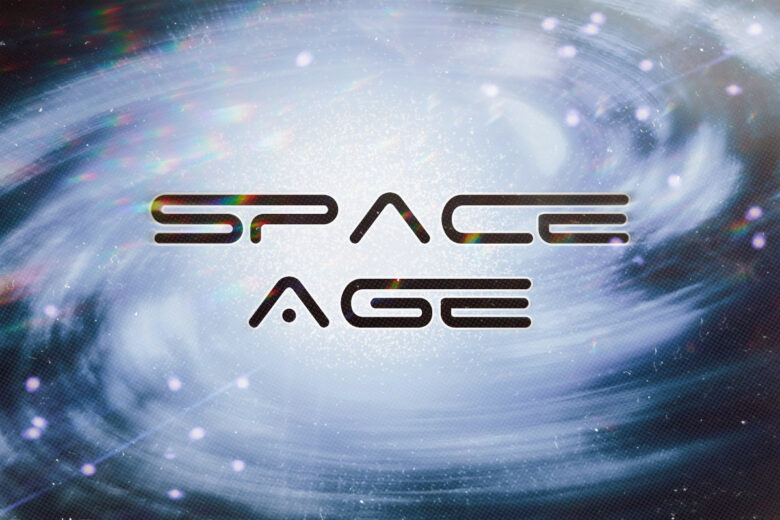 This is a futuristic font that is perfectly named, as it looks how it should, perfectly capturing the spirit of the inspiration behind it.
Orbitron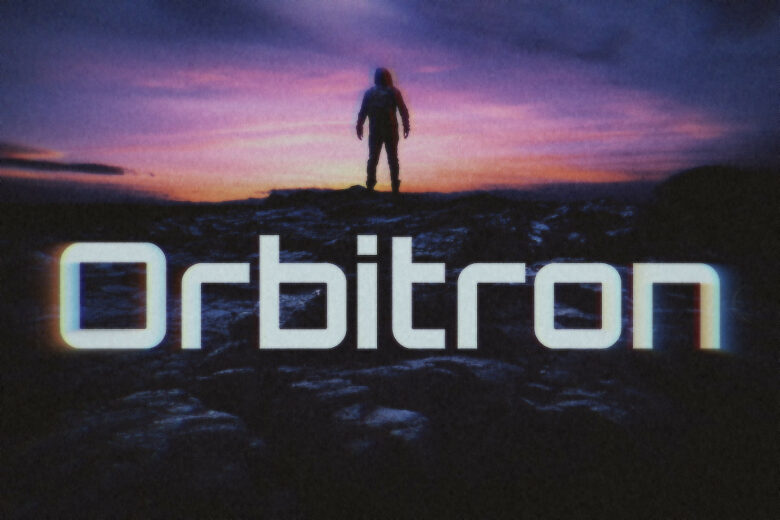 Blocky and bold, this futuristic font makes you want to go exploring the outer limits.
Chronic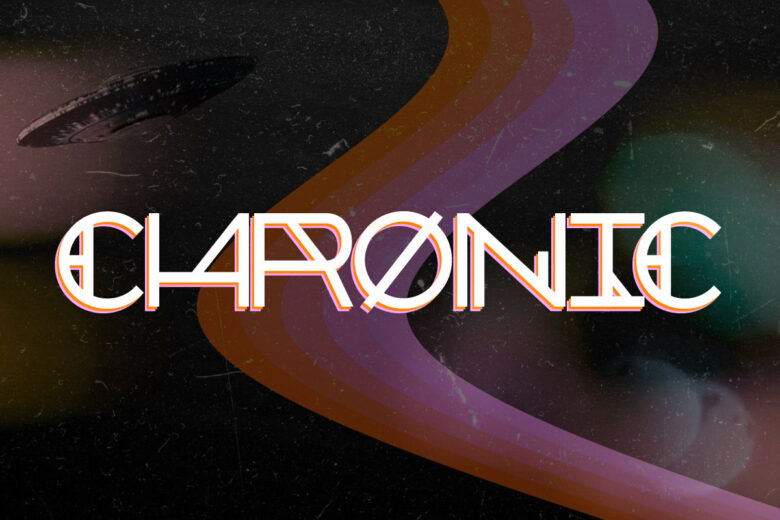 Chronic is a little more complicated in design than other futuristic fonts. It is inspired by glyphs from the past giving it an interesting take on what it means to be a futuristic font. What makes it work is the sense of mystery. While this is a very cool font, its intricate design makes it useful only for headings and large impactful type.
Create Designs With Futuristic Fonts On Mobile

Now that you're a little more au fait with which futuristic font you might want to use, it's time to get creating.
Here's how to make futuristic font designs in the Picsart web editor:
1) Tap on the purple plus sign to get started.
2) Scroll down to Trending Backgrounds, and select the Galaxy option (or a suitable alternative in any category).
3) Let's add some copy. Tap on the Text tool and type in your copy.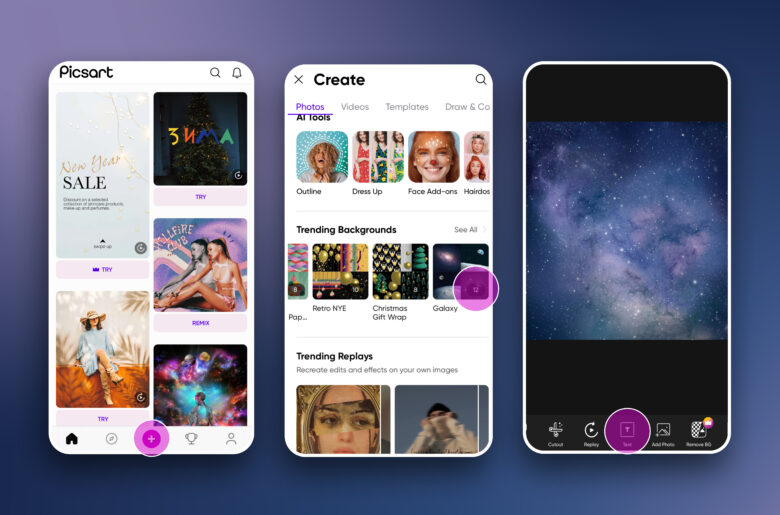 4) Time to stylize that copy with a futuristic font. Tap on the Font tool and scroll through the options until you land on a suitable selection.
5) Adjust the appearance of the copy with edits to opacity, blend, stroke, highlight, and more.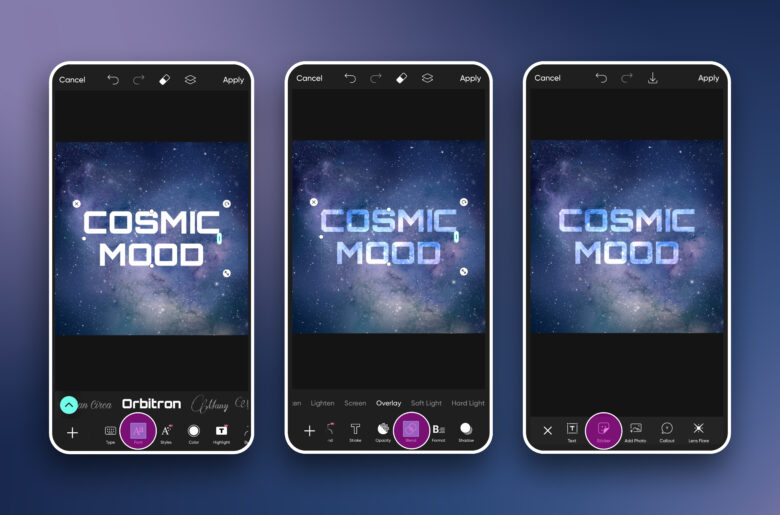 6) Let's jazz this up with a fun sticker. Scroll to the Sticker tool and search for something suitable, or choose one from your personal collection.
7) Repeat the process for any of these edits (adding more stickers or text, for instance) and tap Apply when you're finished.
8) Save or post your final design.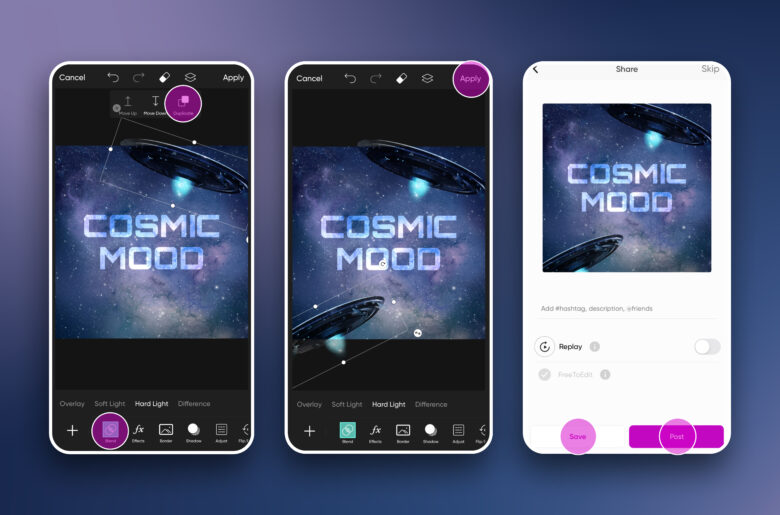 Create Designs With Futuristic Fonts On the Web

1) Open the Picsart web editor and click on New Project to start.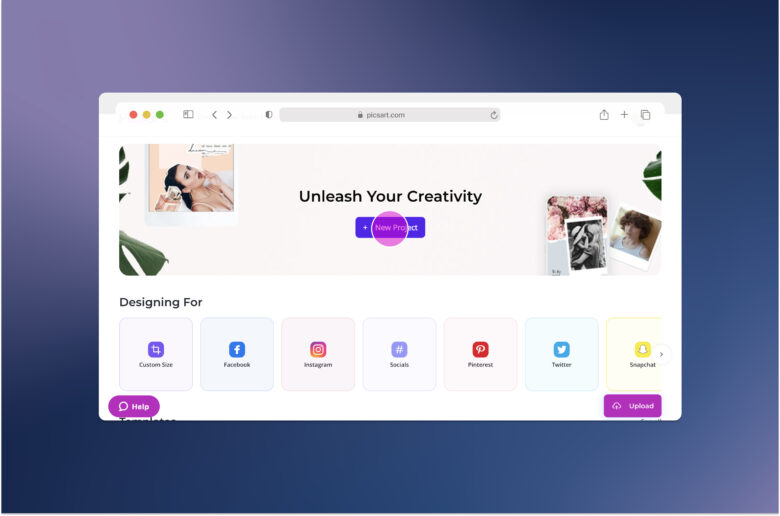 2) From the panel on the left, select the Fit tool, choose your canvas dimensions and fill the space with a color, gradient, or background, then click on the Text tool.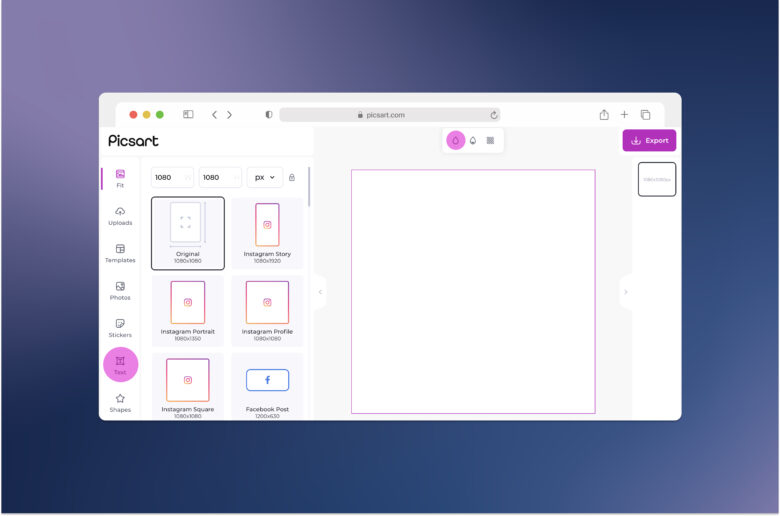 3) Click on Add a heading, Add a subheading, or Add a body text. Type in your text and move the text box to the desired location on your image. You can also adjust the text box size by clicking and diagonally dragging the corners of the textbox.
4) Above the canvas, click on Font and you'll see a dropdown of typefaces to choose from. Then, if needed, you can also adjust for size, letter spacing, line height, alignment, caps, and the options to make your text bold, italic, or underlined.
5) Next, navigate beside the Font option, to find options for adjusting Color, Outline, and Shadow. Click into each of these editing tools and adjust your font to your liking.
6) Once your project is complete, click Export to post or save it.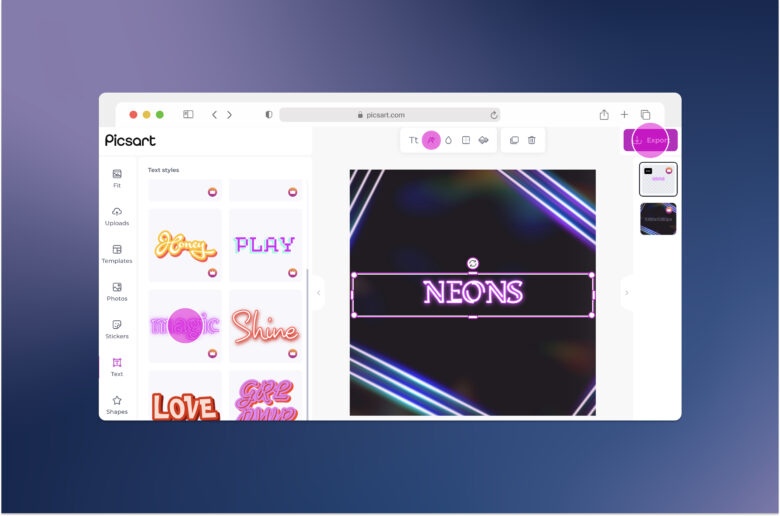 See, you don't need a time machine to travel to the future for futuristic font inspiration. Futuristic typography is right at your fingertips with Picsart.
Picsart is a full ecosystem of free-to-use content, powerful tools, and creator inspiration. With a billion downloads and more than 150 million monthly active creators, Picsart is the world's largest creative platform. Picsart has collaborated with major artists and brands like BLACKPINK, Taylor Swift, the Jonas Brothers, Lizzo, Ariana Grande, Jennifer Lopez, One Direction, Sanrio: Hello Kitty, Warner Bros. Entertainment, iHeartMedia, Condé Nast, and more. Download the app or start editing on web today to enhance your photos and videos with thousands of quick and easy editing tools, trendy filters, fun stickers, and brilliant backgrounds. Unleash your creativity and upgrade to Gold for premium perks!