Today, on International Jazz Day, we are revisiting how one photographer captured a history that is more heard than seen. Herman Leonard is the American photographer known by many as responsible for helping shape the "visual archetype of the jazz musician." Leonard's immense collection of jazz photography is to this day a national treasure, not just for the famous faces he captured, but for "the ideals, values, and achievements associated with the mental idea of an accomplished jazz musician," a notion which K. Heather Pinson terms "the jazz image" in her 2010 book detailing the significance of Leonard's work. Leonard was the first photographer to bring images of jazz into an emotional context, going to painstaking efforts preserve the feel of performance. So, without further ado, let's delve a bit deeper. 
The Significance of the Jazz Image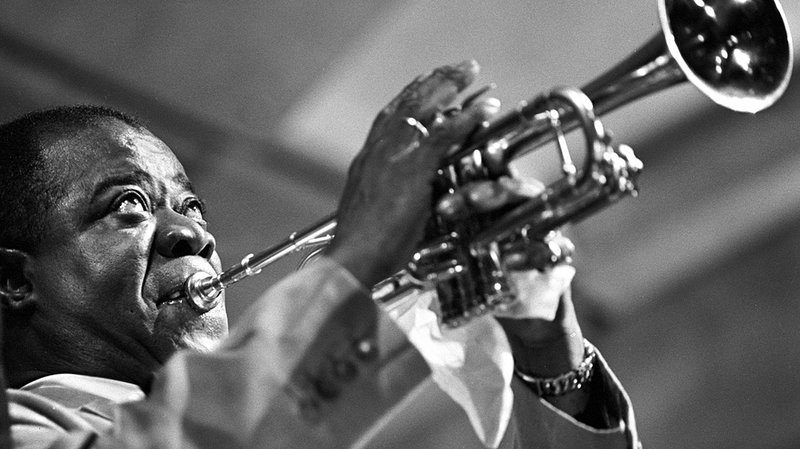 We may not think about it often, but Leonard's images from this time are constantly recycled in our contemporary lives, from album covers to posters of Miles Davis hanging in the practice rooms of music students across the globe. This is why it's important, every now and then, to revisit their more implicit value.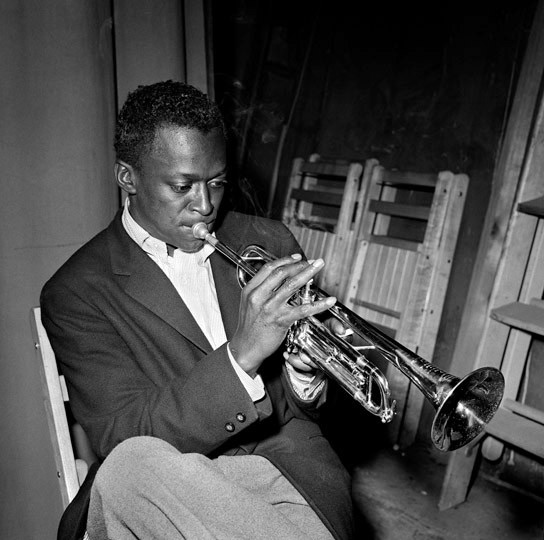 The photos from this time hold tremendous importance as visual reminders of the tense racial and political atmosphere that faced the African-American jazz musician at this historical moment. It's for this reason that jazz has been such a symbol of the American spirit, as it demonstrated a community fighting to be, quite literally, heard, and overcoming adversity by pushing cultural boundaries and being fearless advocates of individuality and originality.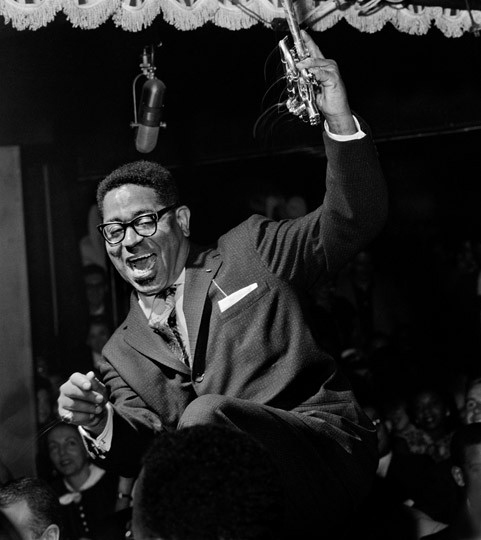 But how is it that a photograph can say all of this? And how, technically, did Leonard achieve this at a time when technologies weren't nearly what they are today?
Photographing the Spirit of Jazz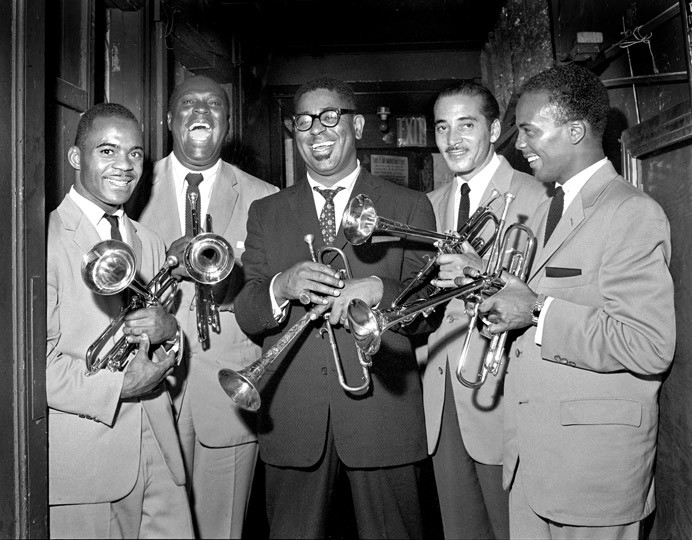 According to Pinson's book, "Leonard's camera was an old Speed Graphic handheld 4×5.  His trademark illuminated smoke image saw him wire two strobe lights, one in back and one in front of the musician, to capture the intensity of the exposed light. The slow shutter speed of the camera allowed for longer exposure of images, which is why the film absorbed more light." Leonard's painstaking efforts to master the lighting component made him a pioneer in capturing jazz in a way that was more than purely documentary. It was undeniably emotional.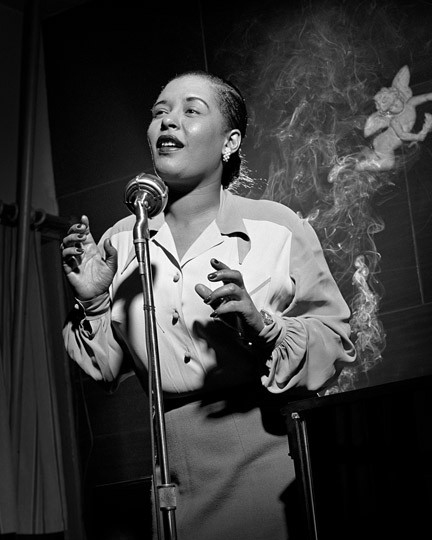 The smoky, dimly-lit New York City jazz clubs of the time didn't exactly host the ideal conditions for photographers, particularly in the 40s and 50s when equipment was extremely high maintenance. Leonard recalls having to be picky about which equipment he could afford to bring without being too noticeable, because it was important to him to "preserve the pure atmosphere of the club as much as possible."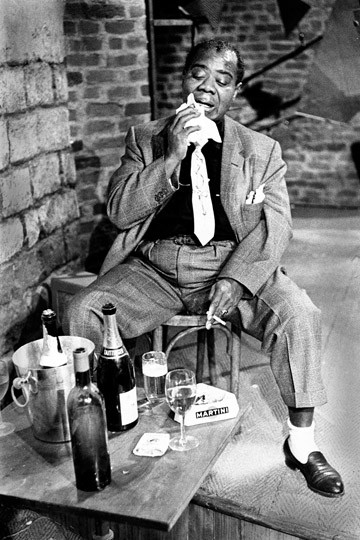 Leonard credits his photographs' authenticity to the fact that he was not beholden to anyone for their quality: "There were press photographers who had to light their subjects for easy reproduction on newsprint. I had more freedom, since I was photographing for myself."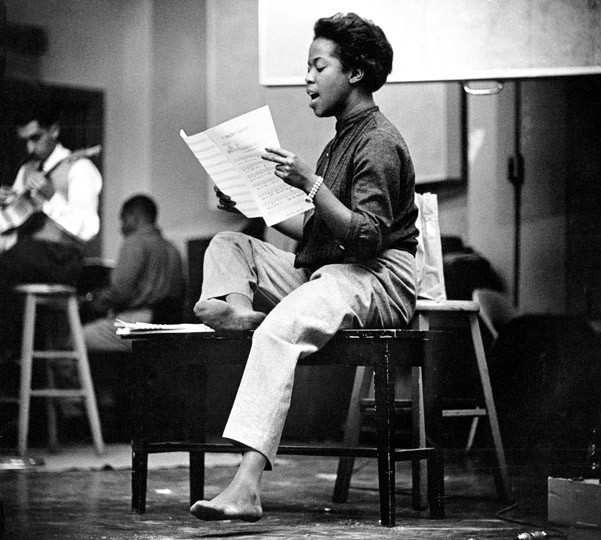 His approach was also unconventional in that he captured musicians not just during their sublime solos, but also in their more human moments. The many images of jazz musicians in rehearsals, where we get to peek behind the curtain, is what reaffirms its reputation as a music with rough edges, despite the immense skill required to achieve even basic proficiency. Leonard's jazz photography captured this fun-loving element with incredible savvy. That a music can be both serious and sultry is not easy to convey in a photograph, but the attention Leonard paid to rehearsals and post-gig roughhousing helped achieve this.
Leonard's Most Famous Photos Explained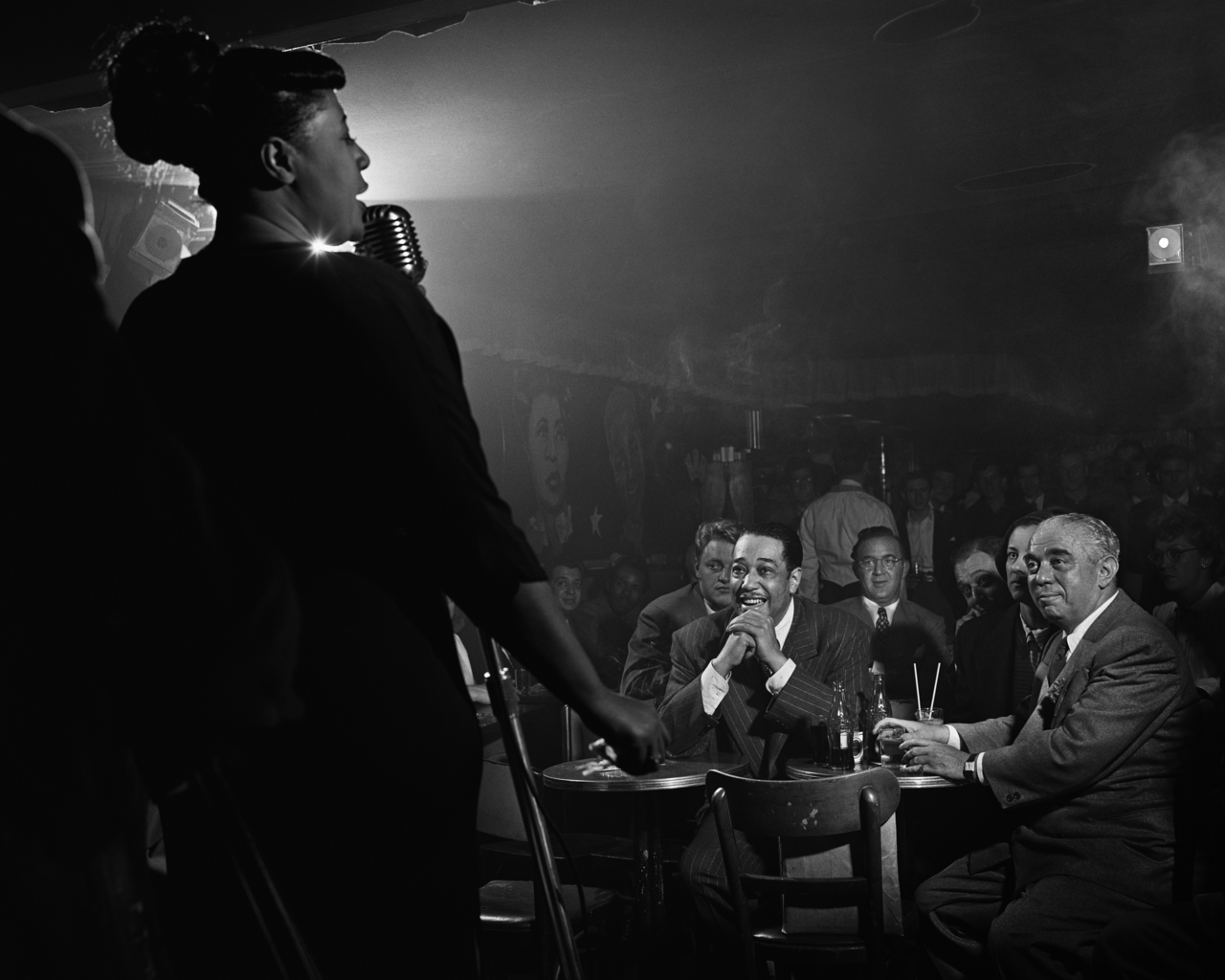 In an interview with Jazz Wax, Leonard said of this photograph: "I was looking at the total scene. I asked myself, 'What am I getting here. I got Ella on the left, with the audience on my right.' I captured Ella in near-silhouette because that's all you needed to know instantly who was singing."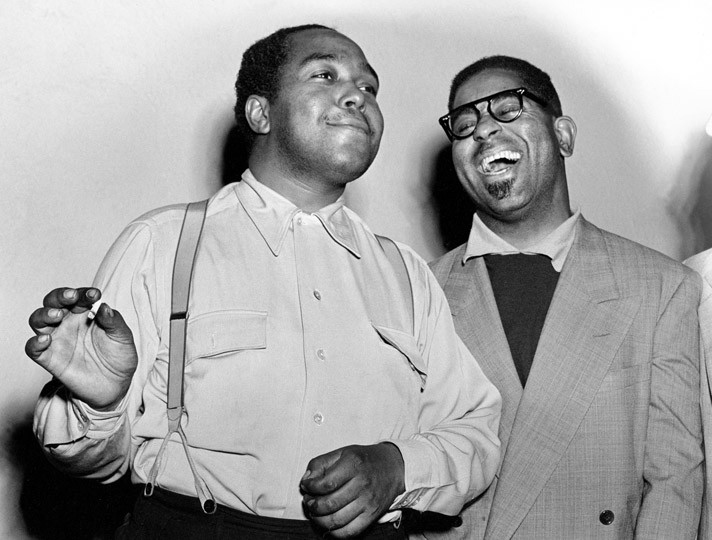 In the same interview, Leonard said: "Those two [Gillespie and Parker] were amazing. They were kidding around all the time. I shot this one in a corridor at a recording studio, probably in 1947. I don't know what they were saying… What I like about the image is the camaraderie. Parker was holding a cigarette in his right hand, and they were kidding around during a break at a recording session."
Though Leonard passed away in 2010, today his photographs live on all over the world. The Smithsonian Institution in Washington D.C. holds more than 130 of his images in its permanent collection.
How has jazz music made an impression on you over the years? Express yourself in photographs; try to experiment with lighting as Leonard did. Share your photos on PicsArt photo editor with the hashtag #Jazz. 
All photos by Herman Leonard/Courtesy Herman Leonard Photography, LLC.