Happy Holi! In accordance with the coming of spring, yesterday was the beginning of the Hindu spring festival, Holi. This Indian celebration of winter passing into spring might just be the most colorful celebration in the world. We love this festival of color like Krishna loves Radha, and we want to help you celebrate Holi 2017, no matter where you are in the world. There's plenty of colorful stickers and masks on PicsArt photo editor and collage maker for creating awesome Holi images — even if you can't make it to a Holi festival in person. So here's an easy photo editing tutorial for adding even more color to your Holi images — or faking it if you weren't able to make it.
Download PicsArt

photo editor

and

collage maker

for iOS, Android or Windows.

Open your picture in the

photo editor

. If it's not a black and white photo, tap on Effects > Black and White > Apply to convert it with a photo effect.

Tap on "Add-Ons," download the

Color Festival

 masks pack, and tap on "Use." Choose the mask you'd like to use.

Tap on the mask again to open the settings menu and switch to the Lighten blending mode. Use the sliders to adjust the opacity and hue of your mask. Tap on "Apply" to confirm.

Tap on the Sticker icon, download the

Color Burst

clipart

pack (find it under the Search section) and tap on "Use." Select the sticker you'd like to use.

Adjust the size and placement of your sticker. Tap on the Blend option at the bottom of the screen and switch to the Darken blending mode.

Tap on the eraser if you'd like to erase any parts of your

sticker

. To add more stickers, tap on the plus sign at the top of the screen and select "

Sticker

." When you're finished, tap on "Apply."

Tap on the arrow icon to finish. Save your photo edit and share it on PicsArt with the hashtag

#Holi

!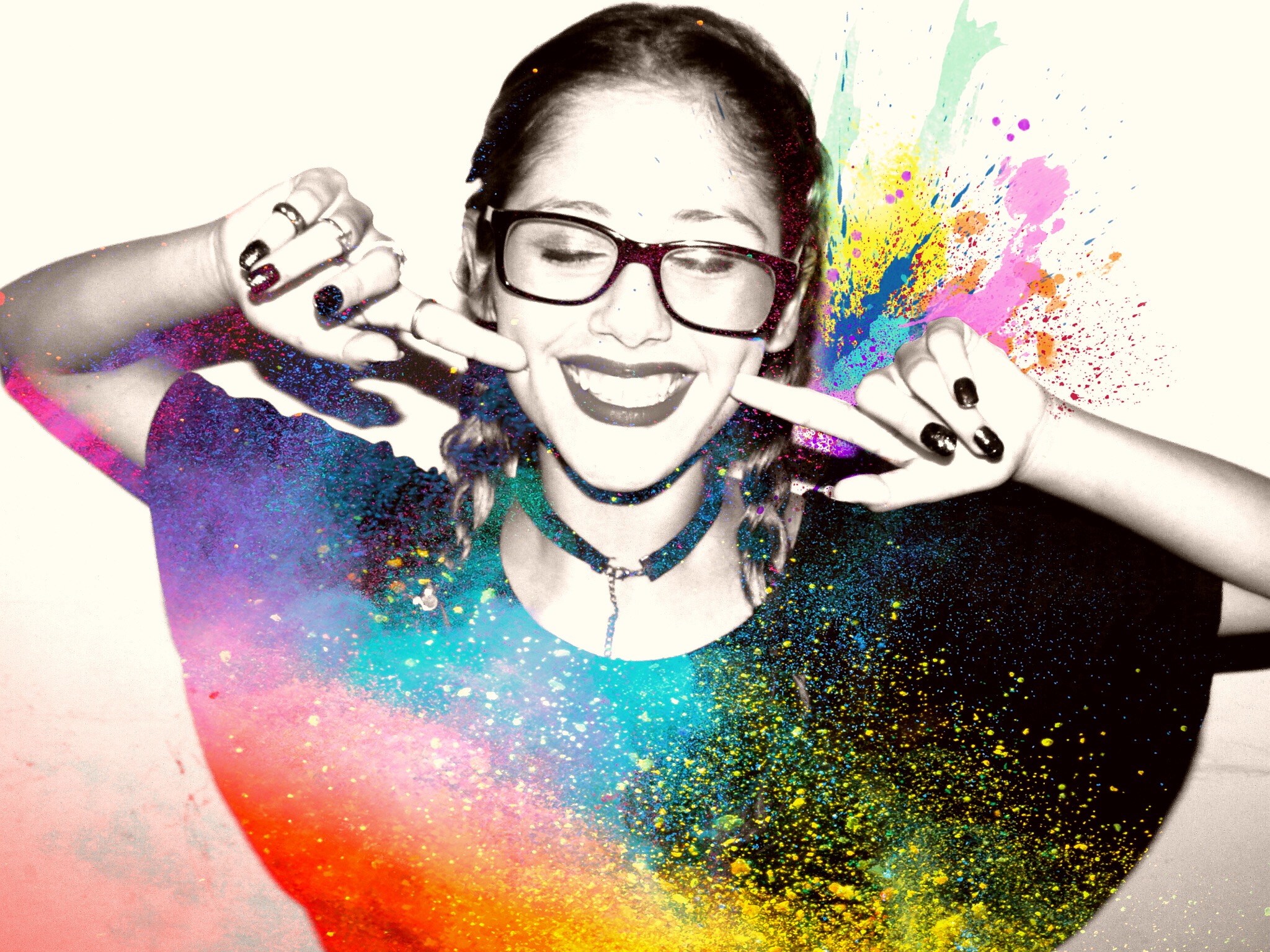 PicsArt photo editor and collage maker is all about you. If you haven't tried it, you're missing out! Remix free-to-edit pictures into awesome collages and memes. Download the app to get in on the action.