Holi festival is a celebration filled with love, happiness, and most importantly, exploding pops of color! It's a truly remarkable sight to see. Primarily celebrated in India, Holi is one of the most colorful festivals on earth. This once-in-a-lifetime bucket list event has a rich history and symbolism rooted in Hindu mythology. Let's dive into its origins and the meaning behind all of those beautiful colors.
What Is the Meaning of Holi?
Holi festival, also known as the "festival of colors," marks the end of winter and the beginning of spring. According to Hindu legend, a female demon named Holika once ruled the universe alongside her brother, King Hiranyakashipu. His son, Prahlad, worshipped Vishnu, protector of the universe, instead of his father. Prahlad was believed to have turned his back on his father, and in turn, the demon siblings plotted to kill him by burning him to death. The siblings failed to kill the son under the protection of Lord Vishnu and instead burned to death themselves, leaving Prahlad to become king. The triumph of good over evil symbolized in this legend became the essence of Holi celebrations.

Aside from the legend of Vishnu and the demoness Holika, there's another story behind the throwing of colored powders that Holi is most known for today. Krishna, who had blue skin, fell in love with Radha. Fearing Radha wouldn't accept him due to his blue skin, Krishna's mother suggested he color Radha's face with paint. Krishna smeared her face in bright, colorful paint, and Radha fell in love and married him. Holi festival celebrates the love Krishna expressed to Radha through vibrant colors, hence the throwing of the colored powders and liquid.
When and Where Is Holi Celebrated?
Aside from India, Holi is celebrated in other regions of South Asia as well as in Indian diaspora communities all over the world. The two-day celebration usually takes place in February or March, beginning on the last full moon day of the Hindu lunisolar calendar and concludes with the throwing of colors the following day. The second day of the festival is referred to as Rangwali Holi.
How Is Holi Celebrated?
Holi celebrators spend the day having parties with music, dancing, food, and most notably, smearing colored powder and liquid over each other. The main Holi ritual involves a large bonfire, representing the burning of the demoness, Holika. A special worship ritual called puja is performed, where people sing and dance around the fire. Tradition dictates walking around the fire three times or even walking across the hot coals. While these are sacred rituals tied to Hindu mythology, there are no religious rituals performed on the main day of Holi. The celebration encompasses happiness, love, and lots of fun for adults and children alike.
What Are the Colors of Holi?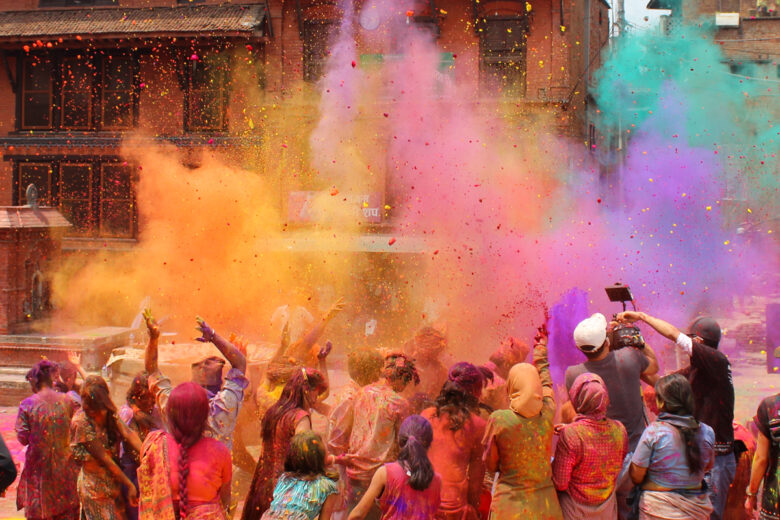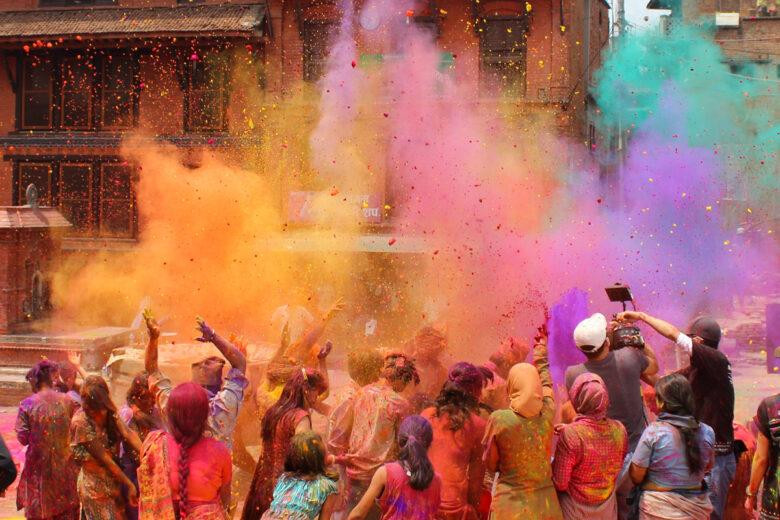 If you don't mind getting wet, dirty, and colorful, Holi is the festival for you. In fact, the colors may never come out of your clothes and you could end up with pink hair for days. In traditional Holi celebrations, the colors used came from flowers and herbs grown in India's hot climate, but today synthetic colors are usually used. A kaleidoscopic explosion of powders with vibrant bursts of red, yellow, blue, purple, pink, and green are smeared and splattered everywhere during the event. The traditional colors of Holi are of course rich with symbolism too. 
Red


Symbolizes fertility, love, beauty. It's also a mark of matrimony. Brides in India often wear

red

at their weddings, and some married women choose to wear a red dot between their eyebrows as a symbol of being blissfully married.

Yellow


Yellow

and turmeric go hand-in-hand in India. Turmeric is used to spice Indian food and has also been used for medicinal purposes in natural remedies. Since ancient times, turmeric has been known to treat inflammatory and digestive issues. It remains a vital powder in Indian culture today. As a result, yellow has come to represent health and happiness. 

Blue


The color blue represents the Hindu God Krishna, who is a manifestation of Vishnu. Hindu legend says that a demoness tried to poison Krishna as a baby, thus turning his skin dark blue. 

Green


The color green symbolizes life, harvest, virility, and new beginnings. There's also a mythological connection between green and Prince Rama, another manifestation of Vishnu, who spent most of his life in a forest. 
Assorted Facts About the Holi Festival of Colors
There's so much depth to the history and celebration of Holi. Bone up on these facts about the Holi festival of colors to impress friends.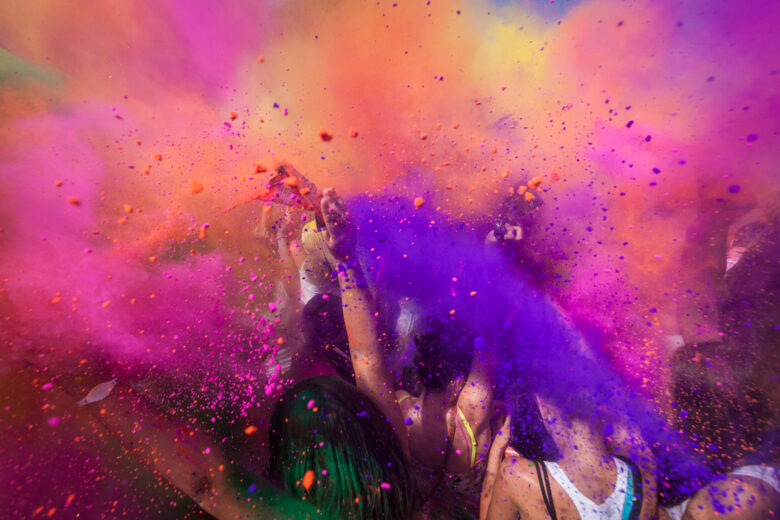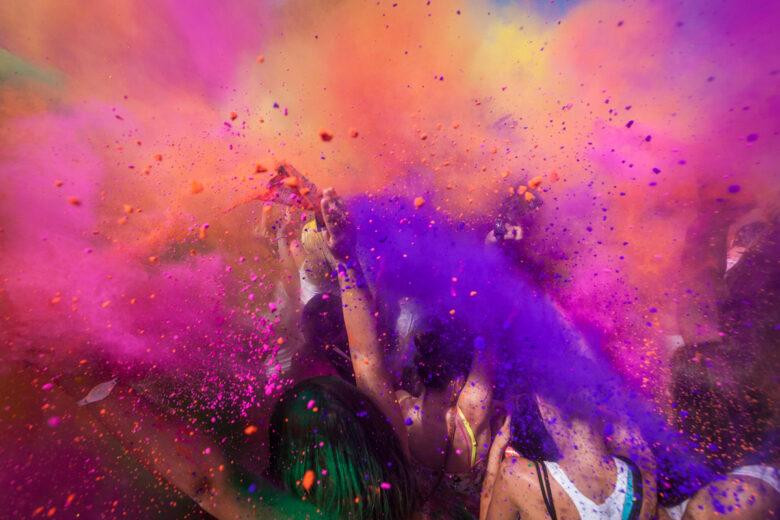 Holi comes from "Holika", the demoness sister that tried to kill Vishnu.

It's a national festival in India and is celebrated across all 28 states.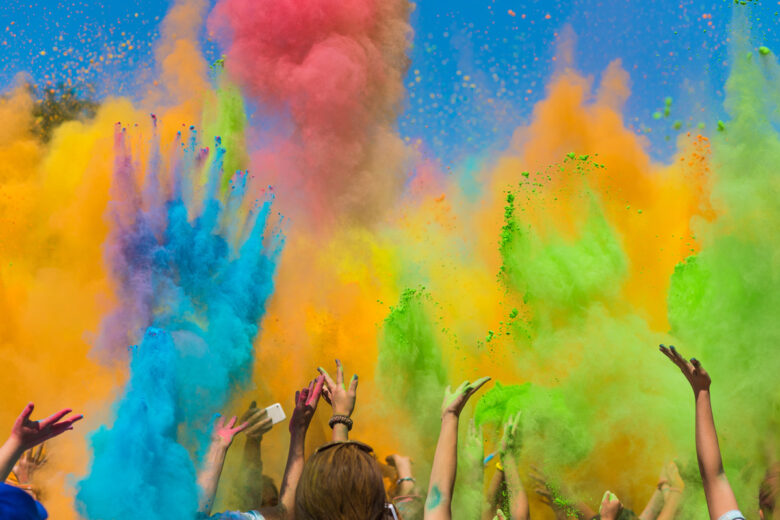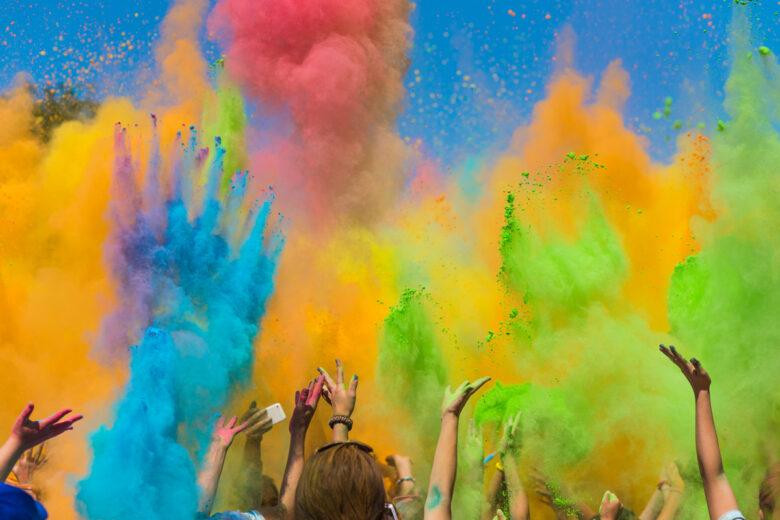 The Holi festival is meant to be a festival of fun activities. People spend the day engaging in good times filled with laughter and love.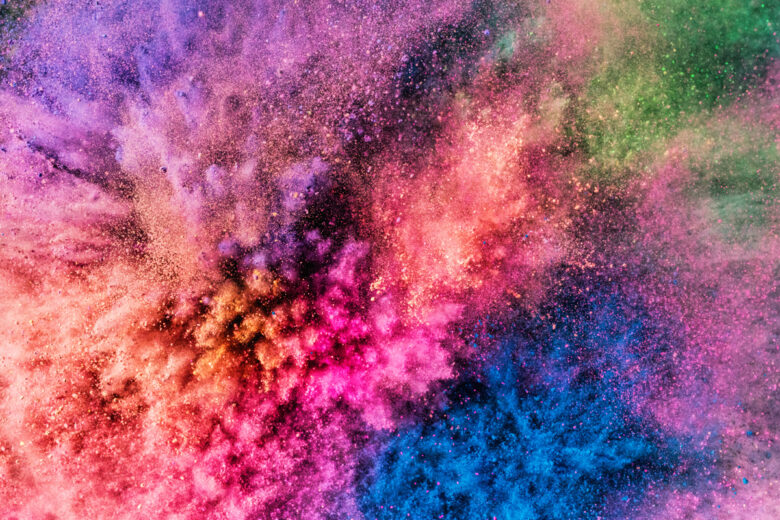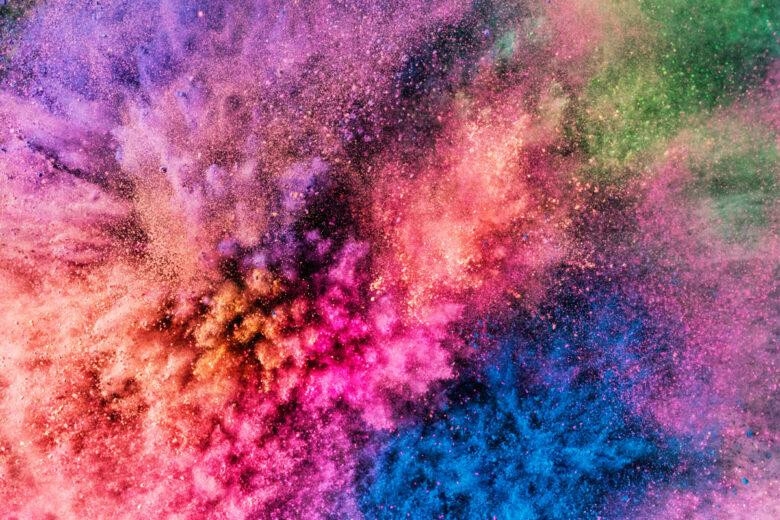 Water activities, especially water balloons, are a huge part of the Holi festival. Many people engage in water fights with colored liquids.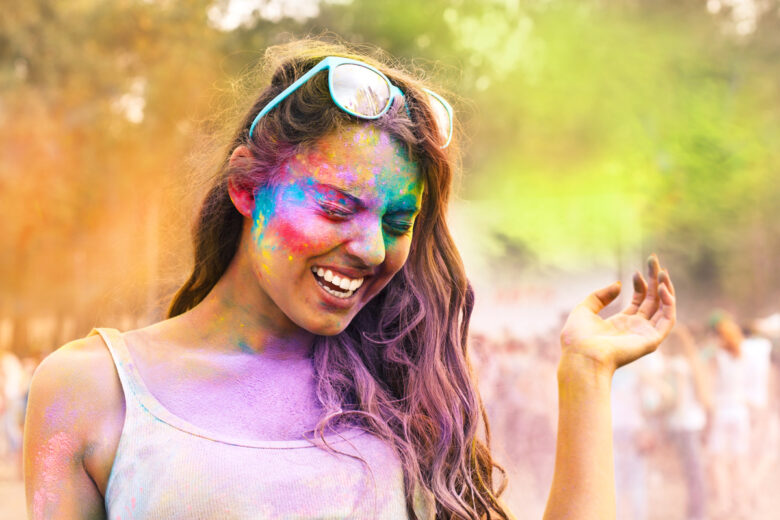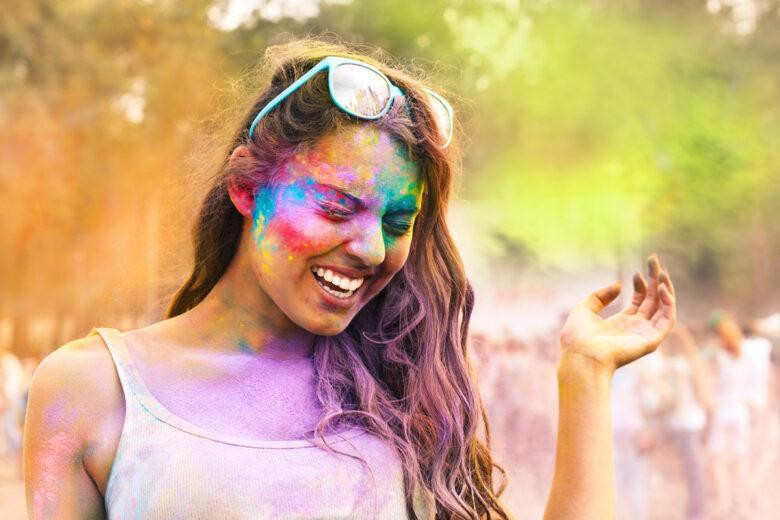 Participants are encouraged to keep their hair and skin hydrated with water or oil. That way the colors are easier to remove afterwards.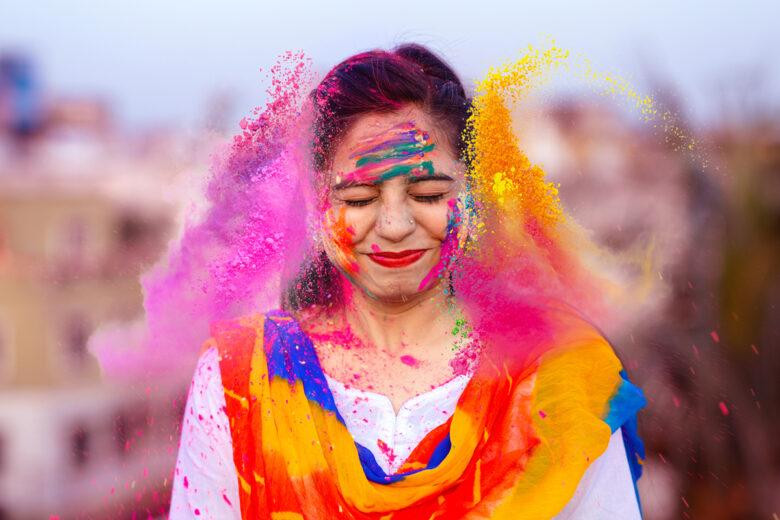 Holi is celebrated in Indian diaspora communities in countries such as Guyana, Trinidad and Tobago, Jamaica, South Africa, Malaysia, the United Kingdom, the United States, Canada, and Fiji.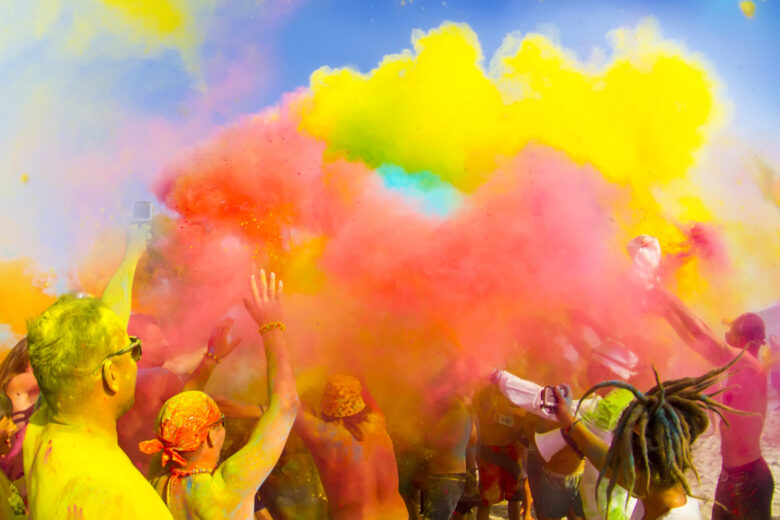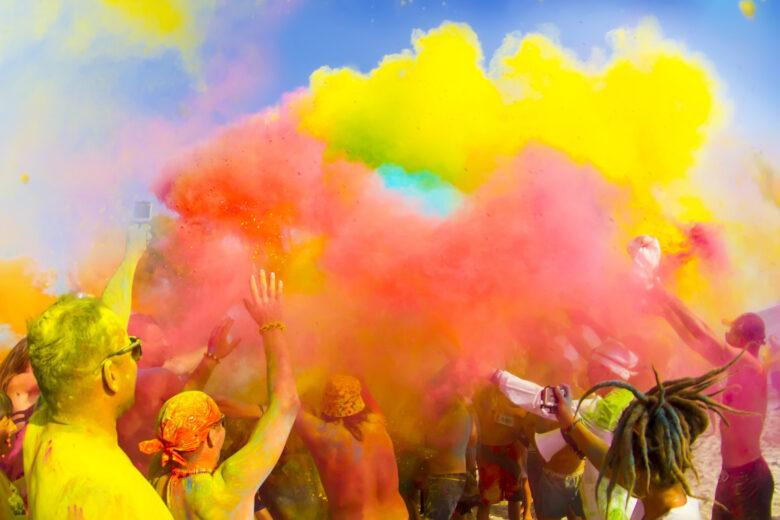 The festival is celebrated by people of all religions. Although Holi stems from Hinduism, it's celebrated globally.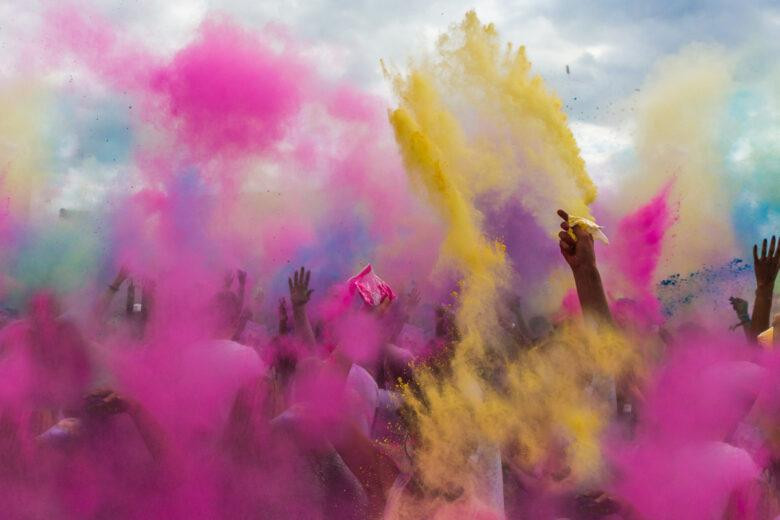 A popular saying during Holi is "Bura na mano, Holi hai" which means "do not mind, it's Holi".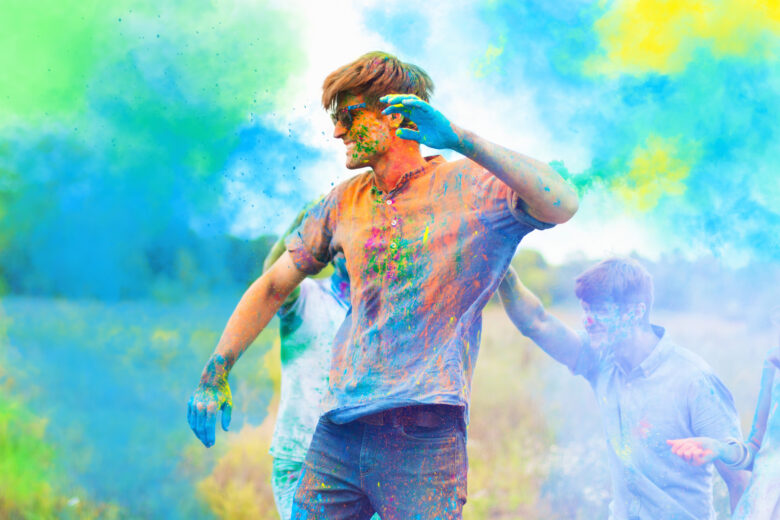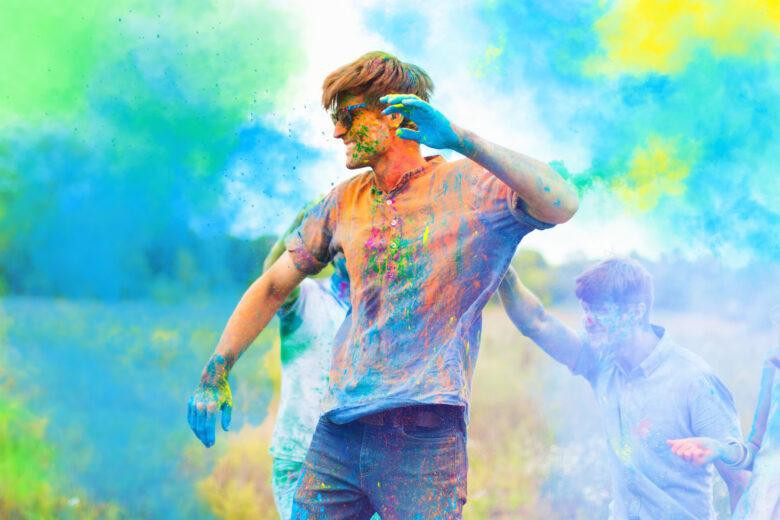 The festival of Holi is celebrated for at least 16 days in the Braj region of India where Krishna was born.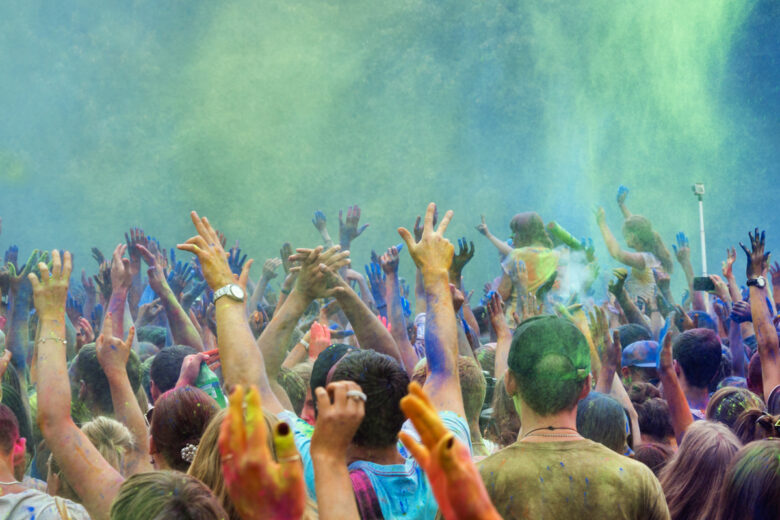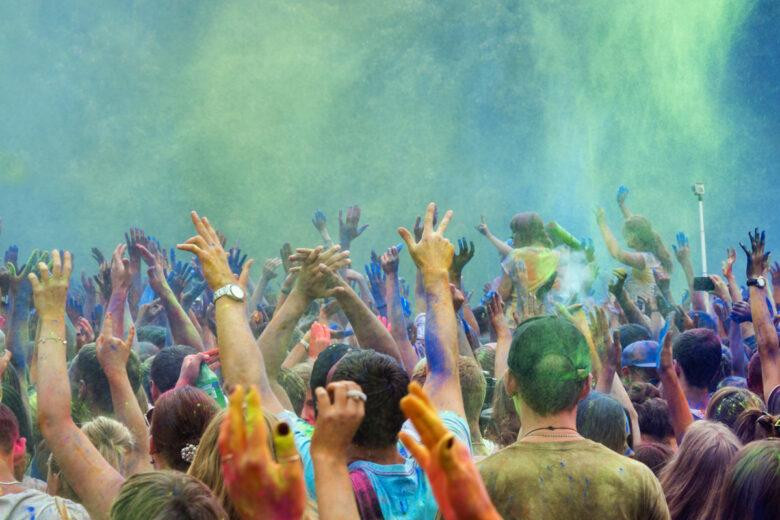 You can celebrate Holi with a local Indian family in the cities of Delhi and Jaipur through Tripadvisor.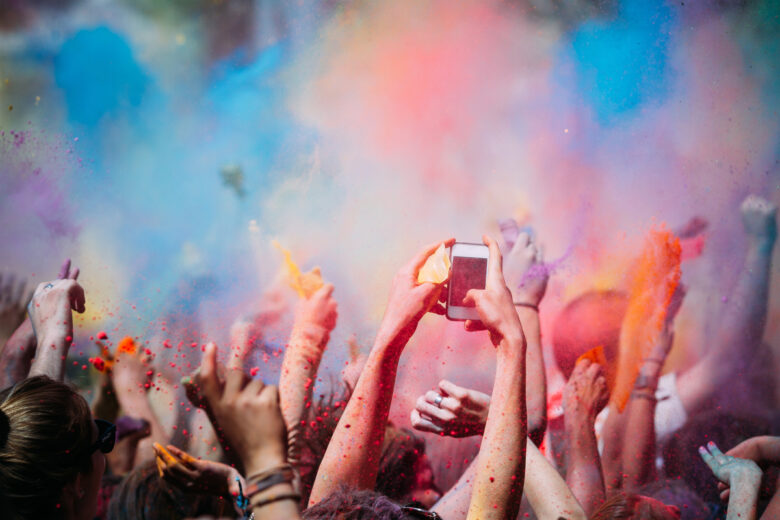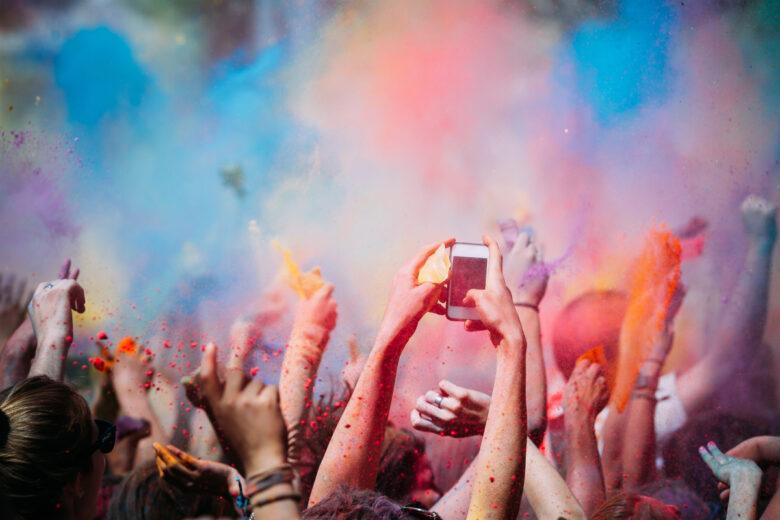 Other names for Holi include "the festival of spring", "festival of colors", and the "festival of love".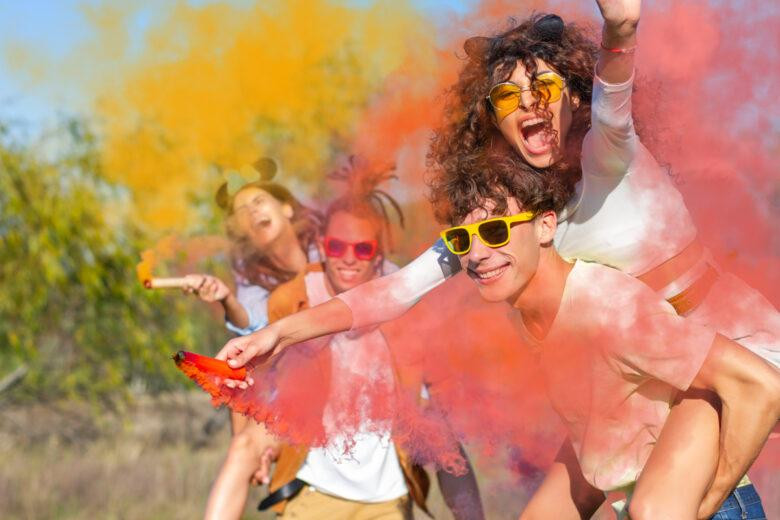 Create Colorful Designs To Celebrate Holi
Feeling inspired to create colorful designs to celebrate Holi? It's easy with Picsart. Let's walk you through the process. If you need something even simpler, there's always Picsart Quick Tools too.

On Mobile
1. Open the Picsart mobile app and tap the purple plus sign to get started.
2. Scroll down to Color Backgrounds.
3. Select your preferred canvas color.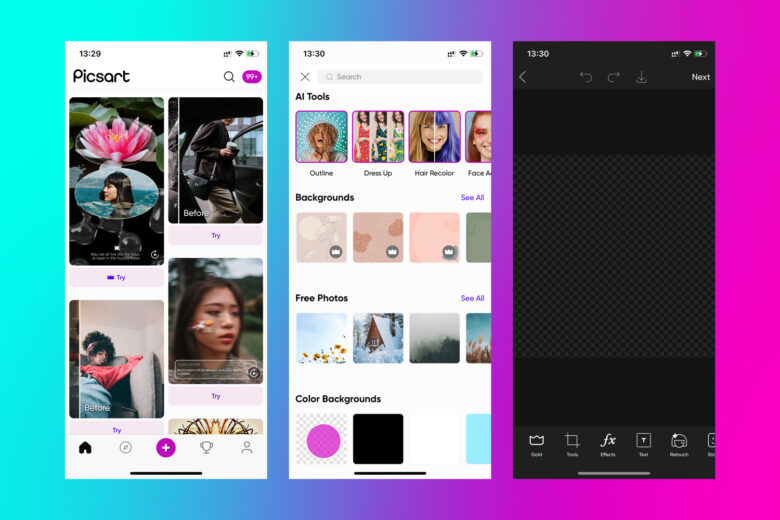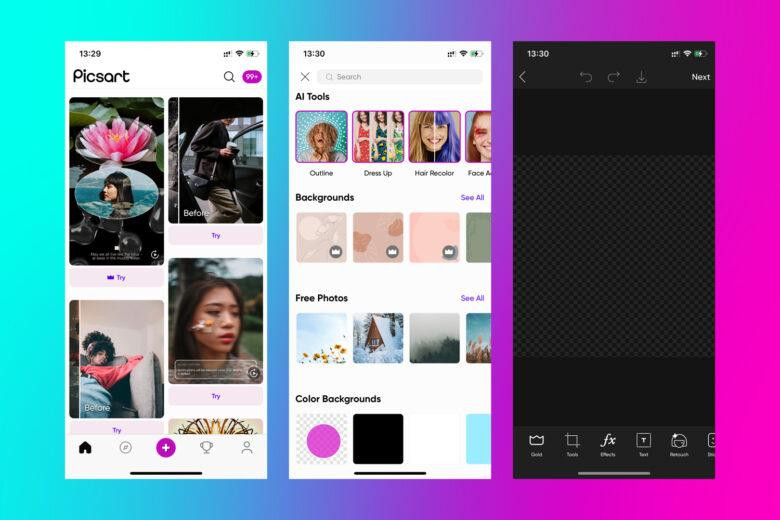 4. Upload a suitably Holi-themed image and tap on Apply.
5. Tap on the Text tool and input your message, adjusting the font, color, size, placement, and any other aesthetic details.
6. Scroll to the Stickers tool and tap to search and browse a huge library of Holi-themed options.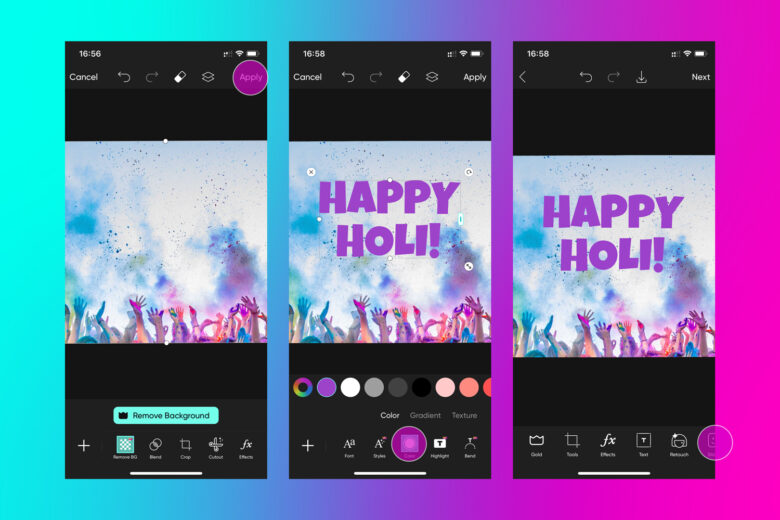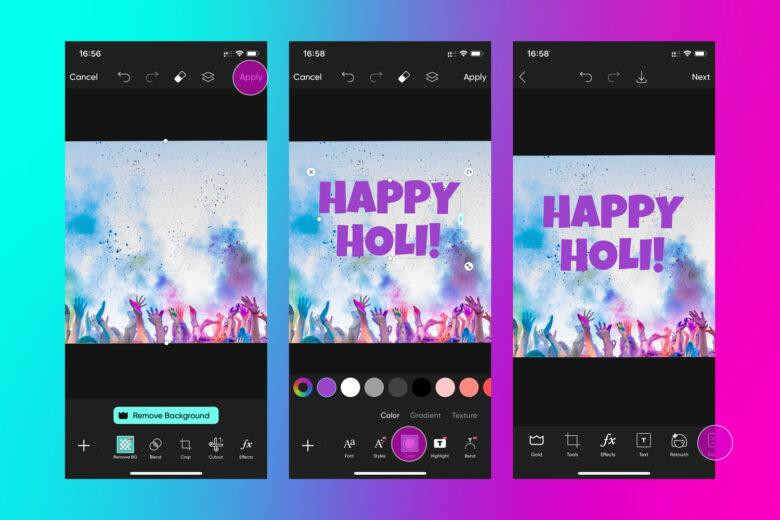 7. Add stickers (as many as you want) to the canvas and place them appropriately, tapping on Apply when you're ready to confirm their position.
8. When you've finished editing your design, you can save it to your device or post it to the creative community on Picsart.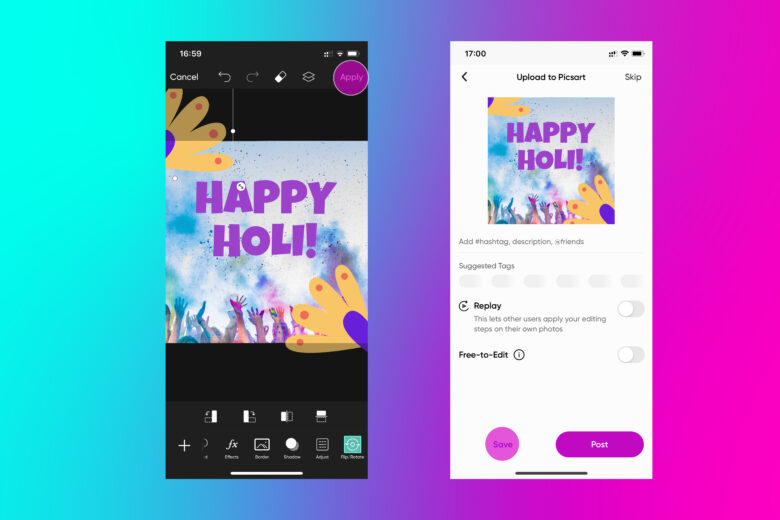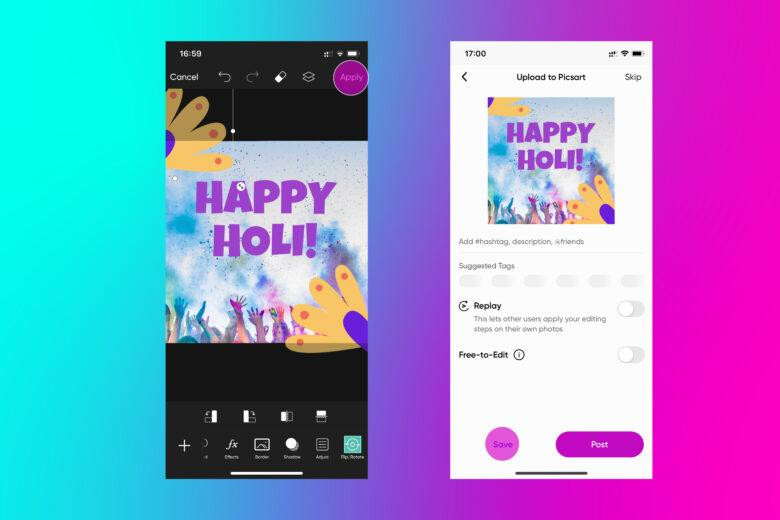 On Desktop
1. Open the Picsart web editor, click on New Project, and select Layout to choose your preferred canvas.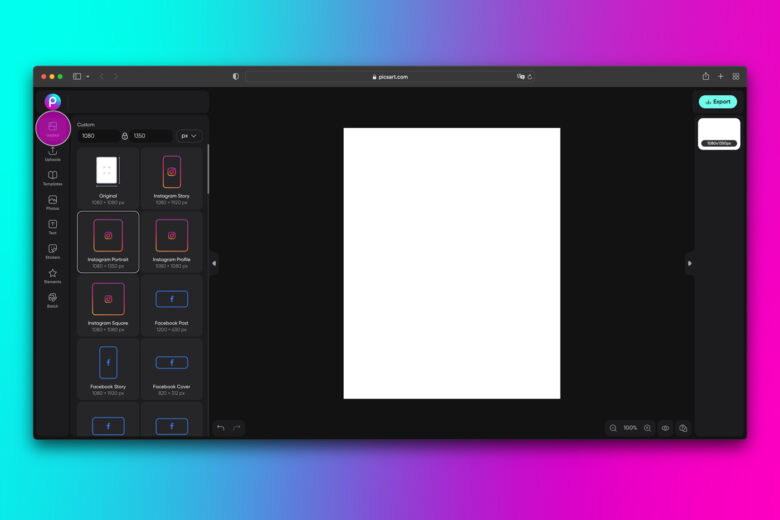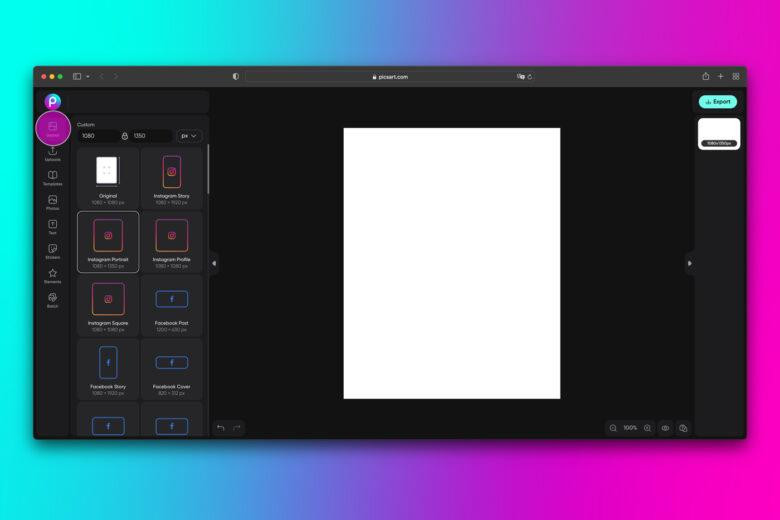 2. From the left panel, click on Templates, search for Holi-themed options and choose the one you like best. You can edit and customize any design details you wish. Or you can leave it as is.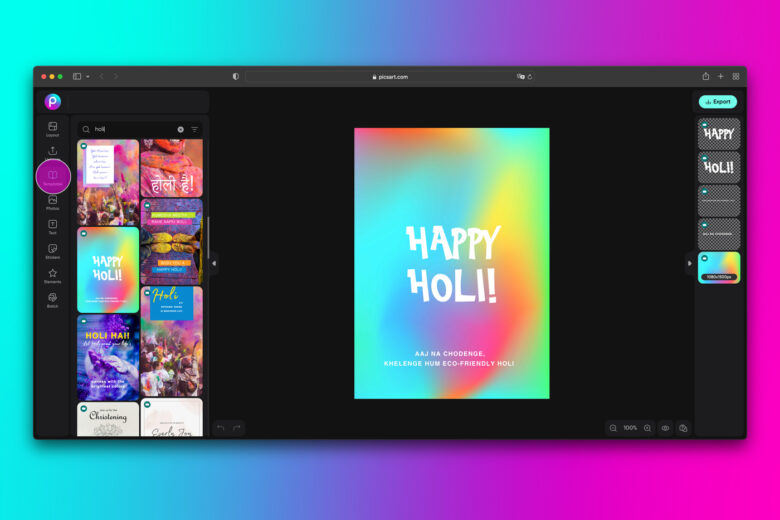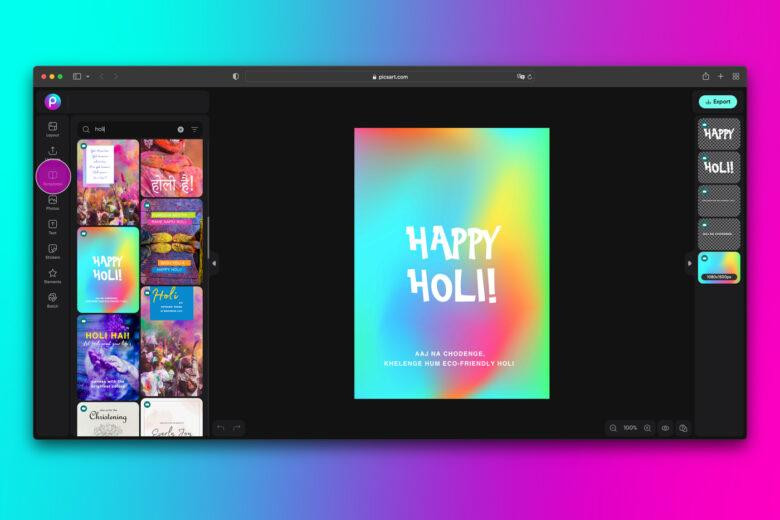 3. Alternatively, you can Upload an image to add to your canvas.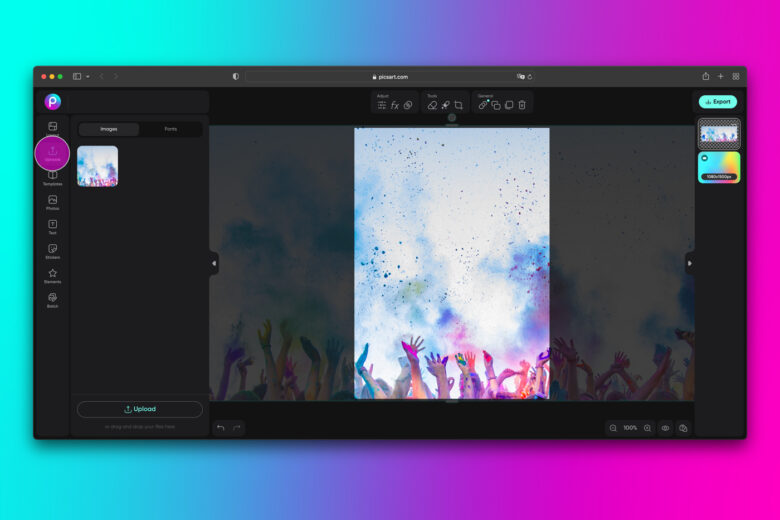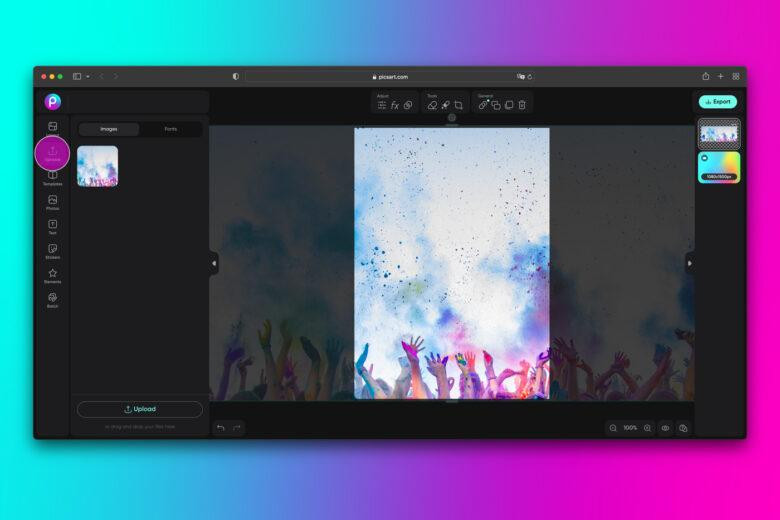 4. Click on the Text tool and type in your heading, subheading, or body text, selecting your preferred fonts, colors, and any other aesthetic choices.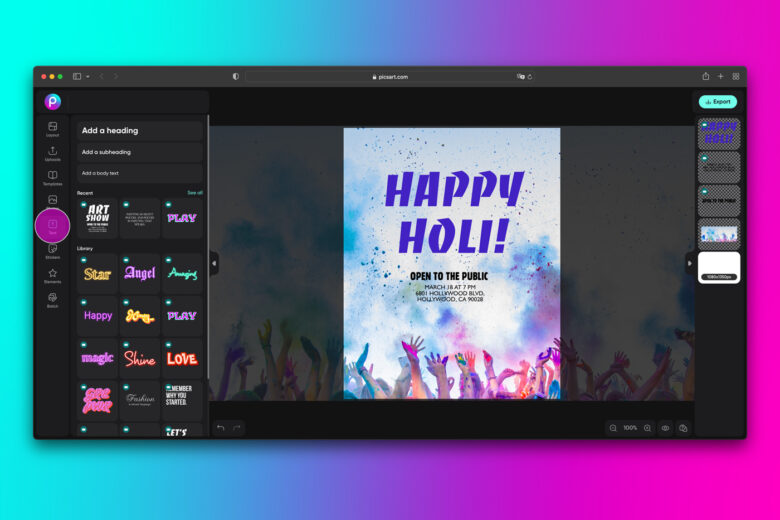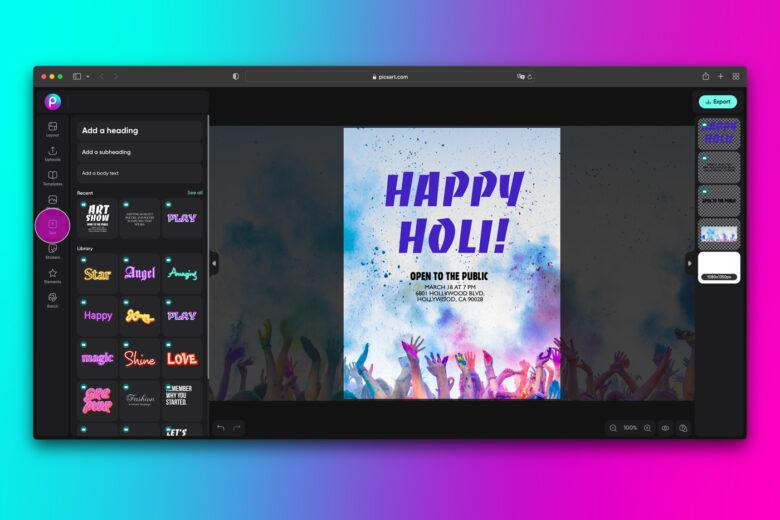 5. Add some graphic flair by clicking on the Stickers button, searching for Holi-themed options and clicking to place them on your design.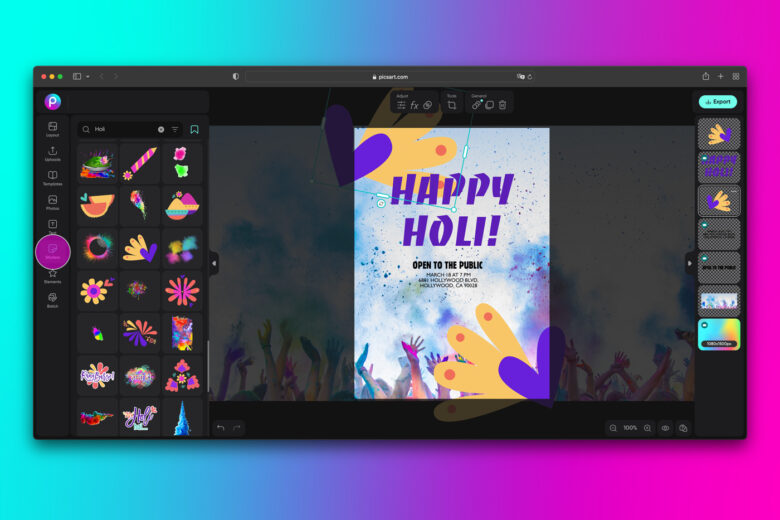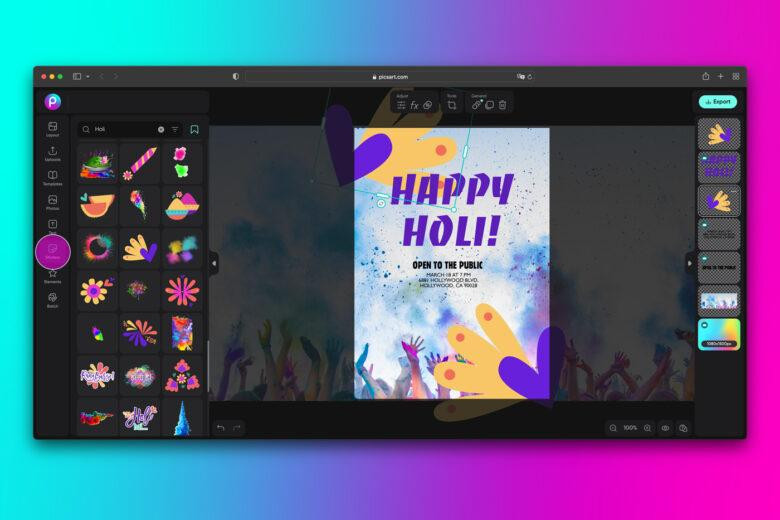 6. Finish any aesthetic edits required on any element of the design and click on Export to download your creation.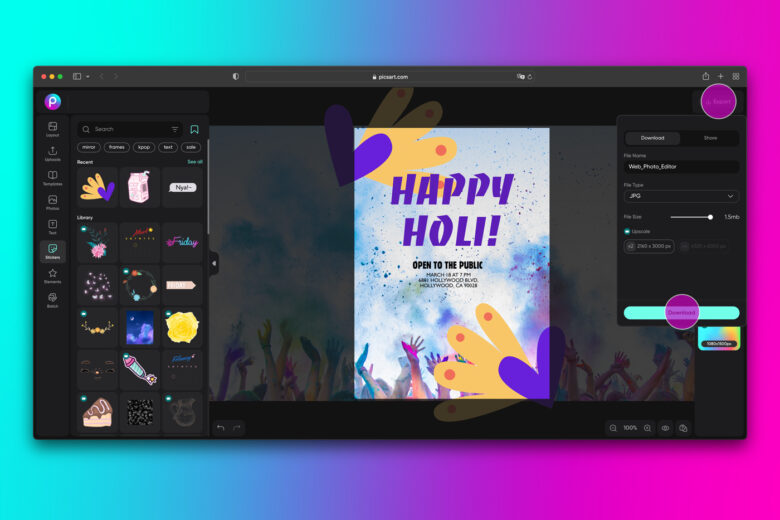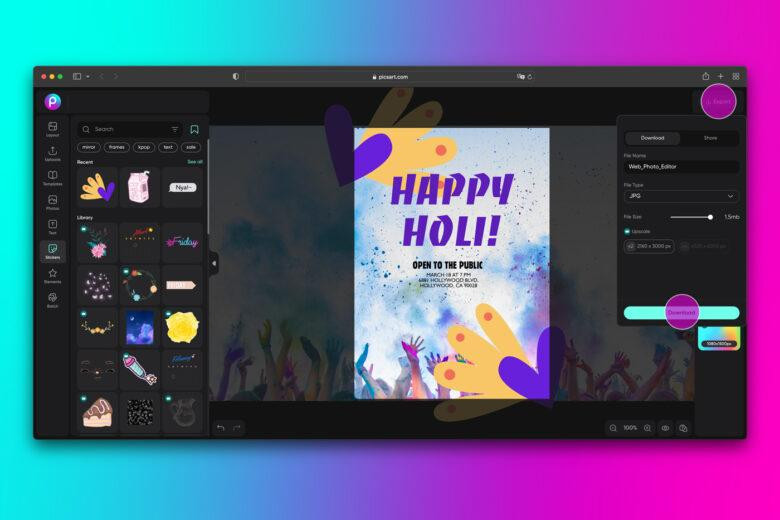 Picsart is a full ecosystem of free-to-use content, powerful tools, and creator inspiration. With a billion downloads and more than 150 million monthly active creators, Picsart is the world's largest creative platform. Picsart has collaborated with major artists and brands like BLACKPINK, Taylor Swift, the Jonas Brothers, Lizzo, Ariana Grande, Jennifer Lopez, One Direction, Sanrio: Hello Kitty, Warner Bros. Entertainment, iHeartMedia, Condé Nast, and more. Download the app or start editing on web today to enhance your photos and videos with thousands of quick and easy editing tools, trendy filters, fun stickers, and brilliant backgrounds. Unleash your creativity and upgrade to Gold for premium perks!