This month, we sat down with UK-based artist, LoveArtPix – otherwise known as Dez – to learn more about his work and passion for art therapy. 
Following a diagnosis of Bipolar in his 20s and a late diagnosis of Autism in his early 40s, Dez turned to Picsart as a way to express and work through his heightened emotional states. After noticing how much creating digital art helped him, he knew he wanted to spread awareness around the benefits of art therapy. For him, art and creativity not only became his passion, but a daily lifeline — and a means to open up a conversation around neurodiversity and the stigma surrounding it.
Over the years, Dez has donated his art to charities, raising thousands at auctions, and has had his work showcased around Manchester, Blackpool and even France. He's been into schools and prisons to talk about art therapy and hopes to create a children's book one day to inspire younger generations.
Get to know Dez in the Q&A below. 
–
What made you start creating digital art? 
As I was going through my assessment for Autism, it was a very stressful time and I struggled more than normal. I struggle mainly at night because I can't switch off and I don't sleep much due to this. In the past, this has left me in very negative states and I would research different topics on my phone, which would often make it worse. 
Since I've always been creative, I started to play around a lot more on Picsart and it gave me a focus and a way to channel my moods and emotions. I found that this helped in a sense that at the end of it (whatever the feeling or topic) I would have something that I could visually see and reflect on. I am very pattern-focused due to my condition, so this became a ritual that I use daily/nightly and I have continued to do this for years.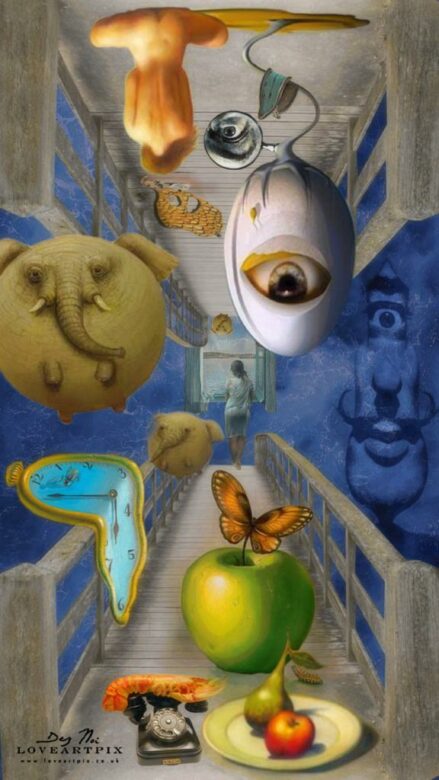 Image credit: @loveartpixtherapy
What kind of art do you typically like to create? 
Because I'm self-taught I like to play around with ideas! I will stick with one style for a while and then change and continue to try to up my game. A lot of my art reflects my feelings or emotions or just if something I see or hear inspires me. I do like printing my art onto glass and then adding a resin to give the art layers, but I still experiment with different mediums.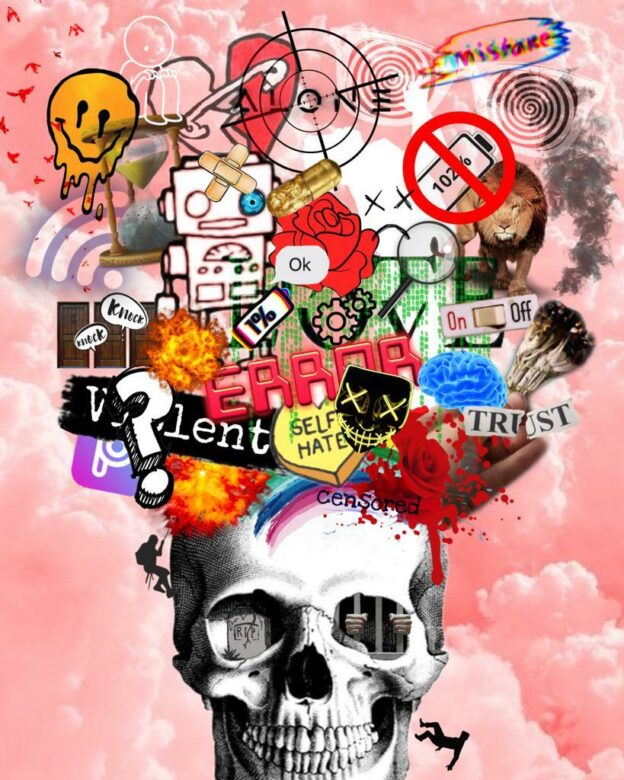 How has your art evolved over the years? 
My art has really evolved over the years when it comes to quality! They say practice makes perfect and I am a student of art just trying to create that perfect piece – whatever "perfect" may be at the time. I always criticize my art, I feel that keeps challenging myself to be better.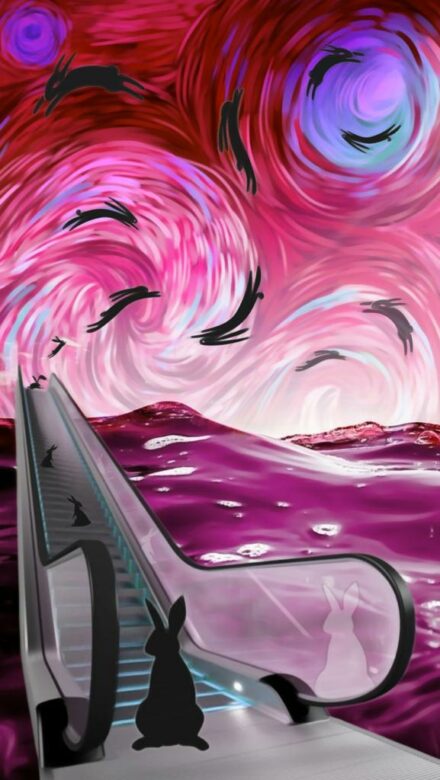 You're a big advocate of art therapy. What do you believe is the biggest impact it has on people with neurodiverse conditions?
Creating art has helped me express my emotions and be creative without the restrictions that life and society can sometimes have, which I feel so many more could benefit from. Art therapy gives you that freedom to be very open to not only yourself, but to anybody who gets to see your finished creation. 
To have something final in front of you gives you an enormous amount of pride and self-worth, and to be able to promote that through social media or however you choose, can also give you a sense of inclusion into a society that neurodiverse people can perhaps feel isolated from. Having my autistic diagnosis has changed my life entirely, but I feel that art goes hand in hand with that, since it got and still gets me through hard times and daily challenges.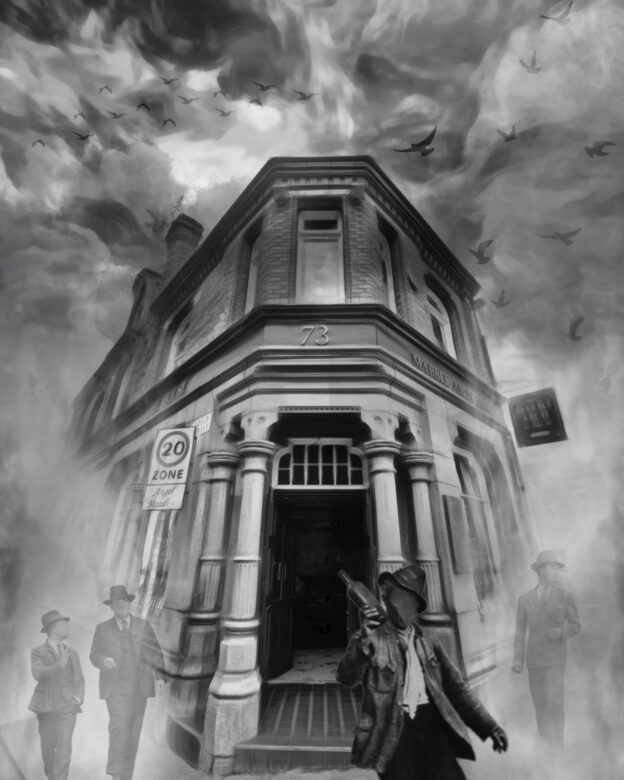 Image credit: @loveartpixtherapy
You've had your work displayed around London and even France. What have been your favorite projects to work on? 
There have been so many amazing projects I have been involved with for different services where my art has helped in one way or another. It's very hard to pinpoint one that stands out the most. But, I think the biggest one by far is the documentary that is currently being filmed about me. It is very daunting for many reasons but I hope it can help make a difference and promote the impact art therapy can have on your life.
I also took part in my first exhibition in Manchester, UK for the NSPCC children's charity a couple of months ago and the theme was 'What Home means to you?'. For this, I created a piece that relates to the City of Manchester and the many icons that have come from it. I was so happy with the piece I created and even more pleased when it sold on the night, raising a substantial amount for the charity.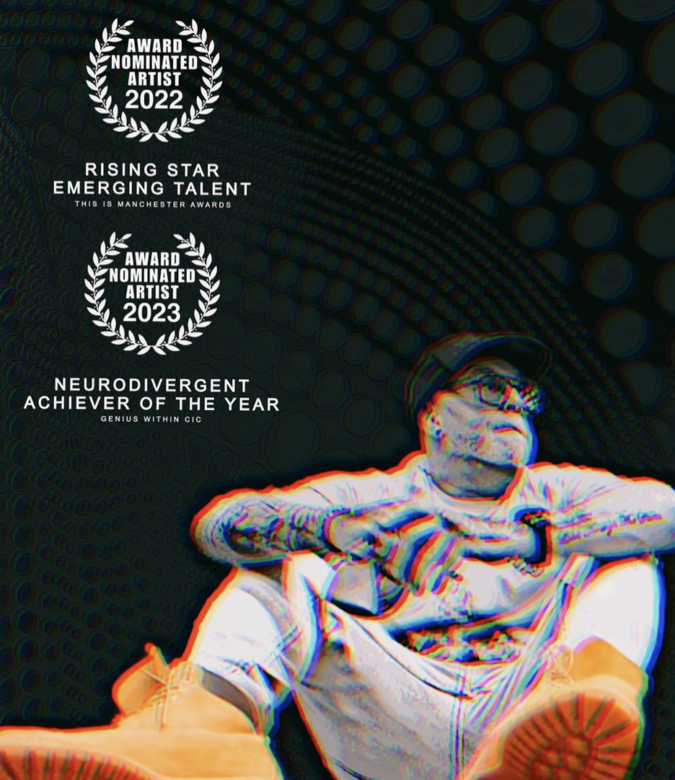 How does it feel seeing your art sold and put up in places?
To have my creations and ideas throughout different cities and even acro
ss seas, off my own back, is a huge accomplishment for me. I am a big promoter of art therapy and I have even had an autistic student base her final exam studies on me at school. I feel that I have taught myself and been relatively successful in such a short space of time, especially not having gone down the typical academic route.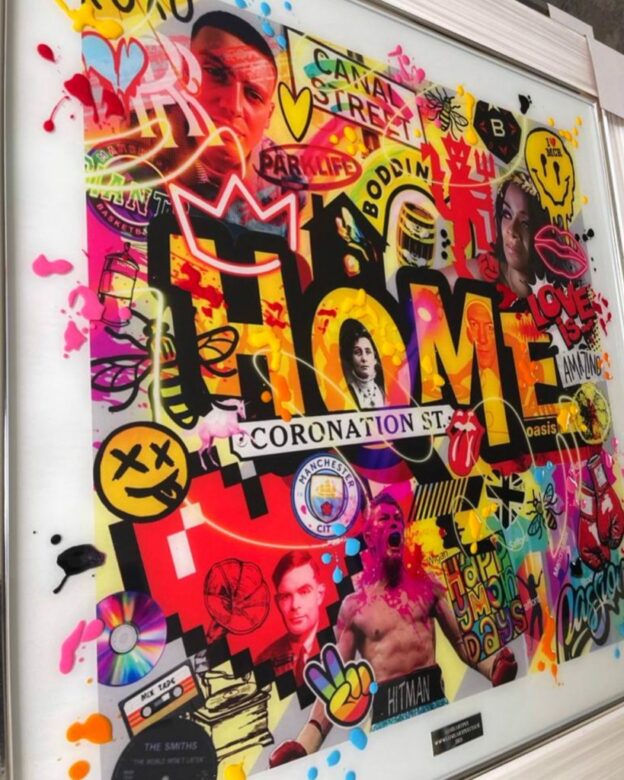 What made you choose Picsart as a platform to create your art on? 
I have struggled with my condition, which I now understand to be autism, and if things weren't perfect, it used to really trigger me and cause meltdowns. The beauty of Picsart is that it is very simple to use and you can play around with it and get amazing results. My son likes to be creative and I have shown him the basics of how to use it and he has created some brilliant pictures that he takes to school and they put up on the wall – and he's only 6!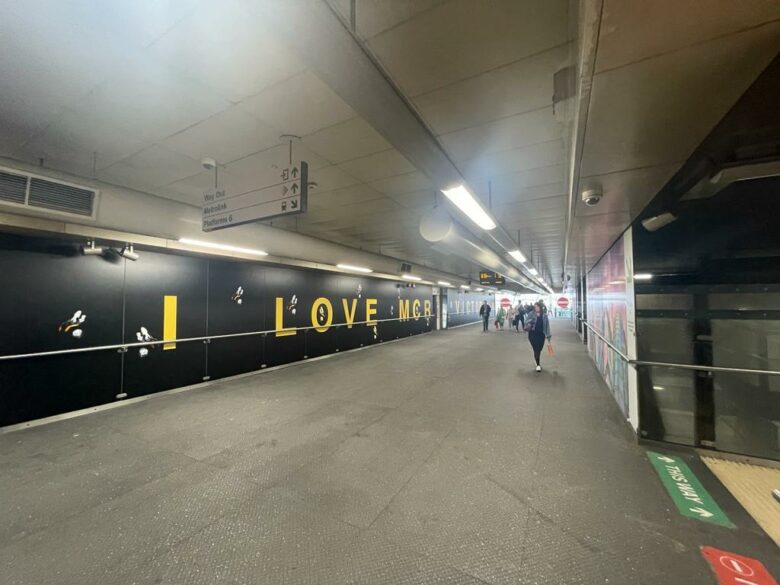 What are your go-to Picsart tools to create your art? 
I would say that I use the layers tool the most, but I do like to use stickers – especially since I have been creating a lot of pop art-style pictures. Again, this varies from time to time and as the app evolves and new changes come in, I learn and play around with different features in my work.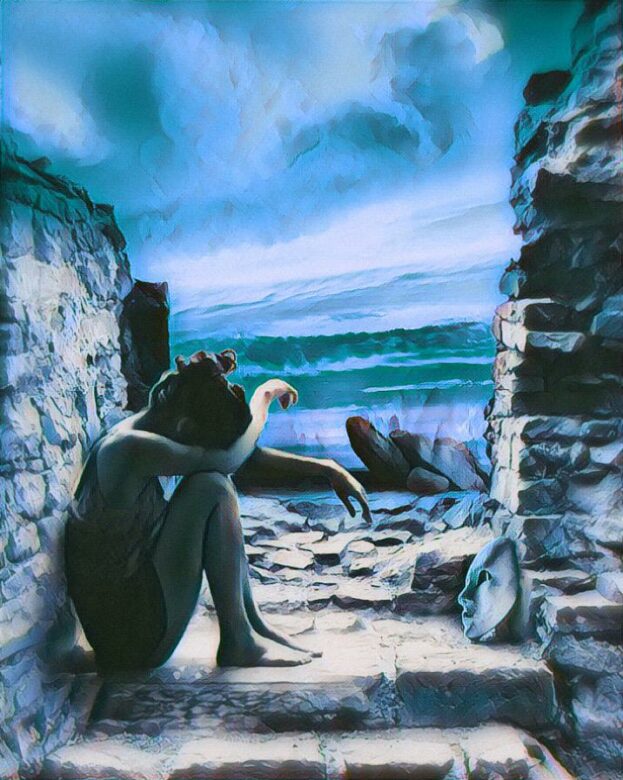 Do you think anyone has the power to be creative? 
Definitely! Unfortunately, some people immediately associate art with drawing or painting, but it's far more than that. If you are a cook, there is an art form to that. The same with writing, sports or even communicating. Having my autistic diagnosis has changed my life entirely, but I feel that art goes hand in hand with that, since it got and still gets me through hard times and daily challenges.
—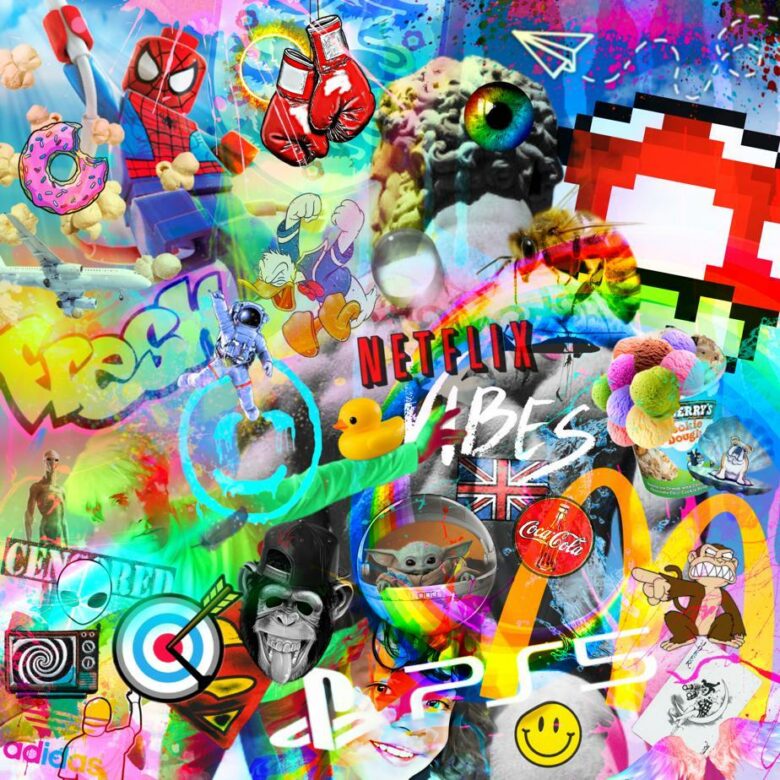 To learn more about Dez and his work, check out his website: https://loveartpix.co.uk 
You can also find him as @loveartpixtherapy on Picsart and @LoveArtPix on Instagram. 
---
Picsart is the world's largest digital creation platform. Its AI-powered tools give creators of all levels the ability to design, edit, draw and share photo and video content anywhere. It's used by consumers, marketers and content creators for both personal and professional design, and is available to businesses via API partnerships and integrations. Picsart has collaborated with major artists and brands like Discord, PopSockets, Shopify, Taylor Swift and more. Download the app or visit picsart.com.