What's popular on social media evolves so rapidly that staying in tune with the latest trends can feel like a full-time job unto itself. At the same time, if you want your personal or brand feed to stand out and cultivate engaged followers, you have to make sure your Instagram posts and stories are always fresh and creative. 
Maybe you're thinking: How do I keep my content on point when trends and fads are always shifting at lightning speed? Well, it's actually easier than you might think! And to make it a real breeze, follow this quick and easy guide that offers everything you need to know about content filters—from where to find them and what's hot to easy customization for your Instagram stories. Let's get started!
How to Do Filters on Instagram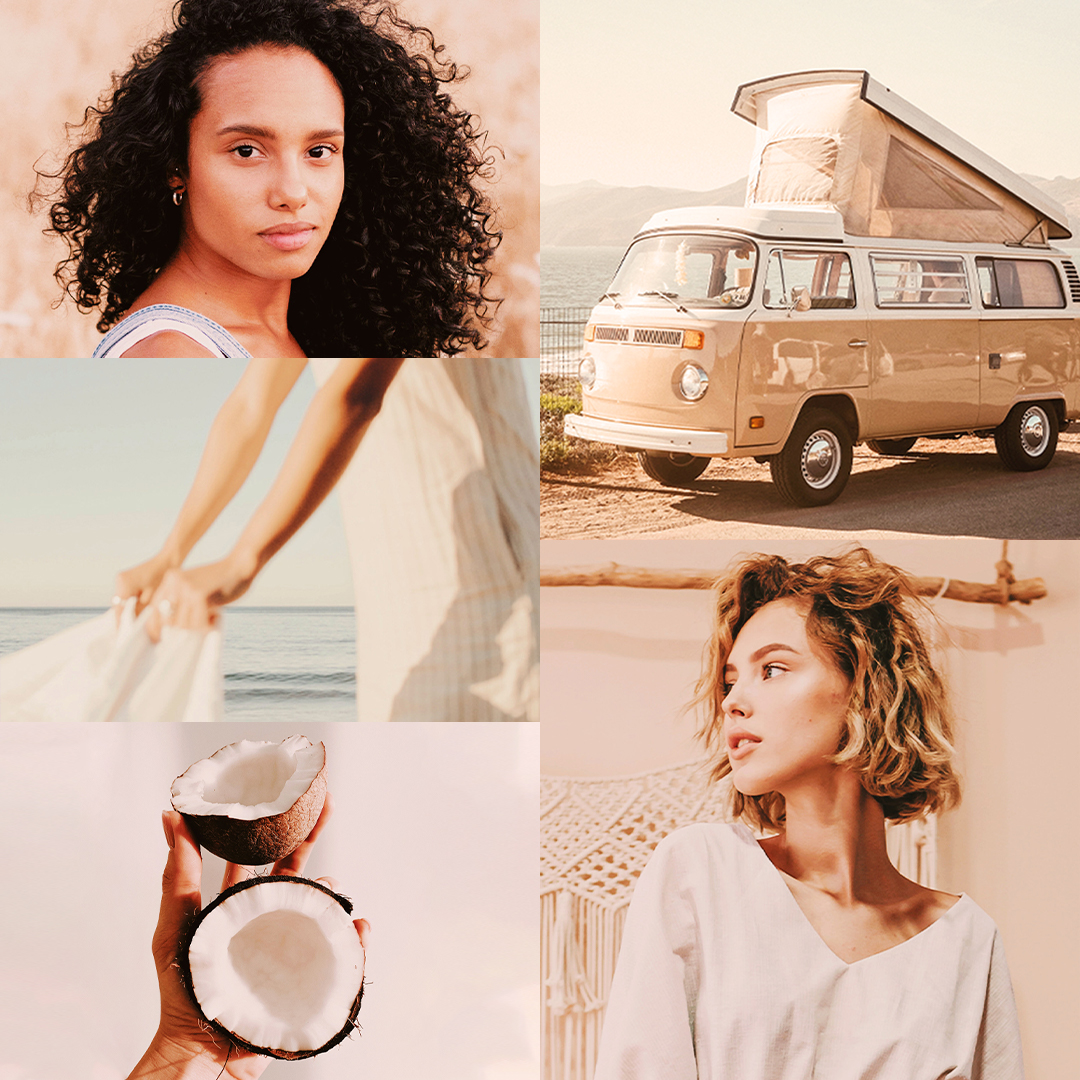 Let's be honest, filters are what make Instagram, and pretty much all of social media, so cool. We've all indulged in that millennial guilty pleasure at some point, uploading a smiley selfie with a rustic Gingham filter overlay that makes everything look smooth and dreamy. 
The same fun can be applied to any photo that's part of your brand feed. And luckily, getting filters for your Instagram posts is a piece of cake. All you have to do is open the Instagram app, choose your photo, and then pick from a selection of curated and popular filters. Once you've found the filter that fits your mood, you can adjust its intensity, hit publish, and wait for those likes to roll in. Easy!
It's simple enough, but here's what a lot of people don't know: If you scroll to the very end of your filters and click "manage," you'll gain access to a much larger selection of overlays! That's right, you can discover way more underused filters that can give your feed a major refresh. 
Search Filters on Your Instagram Story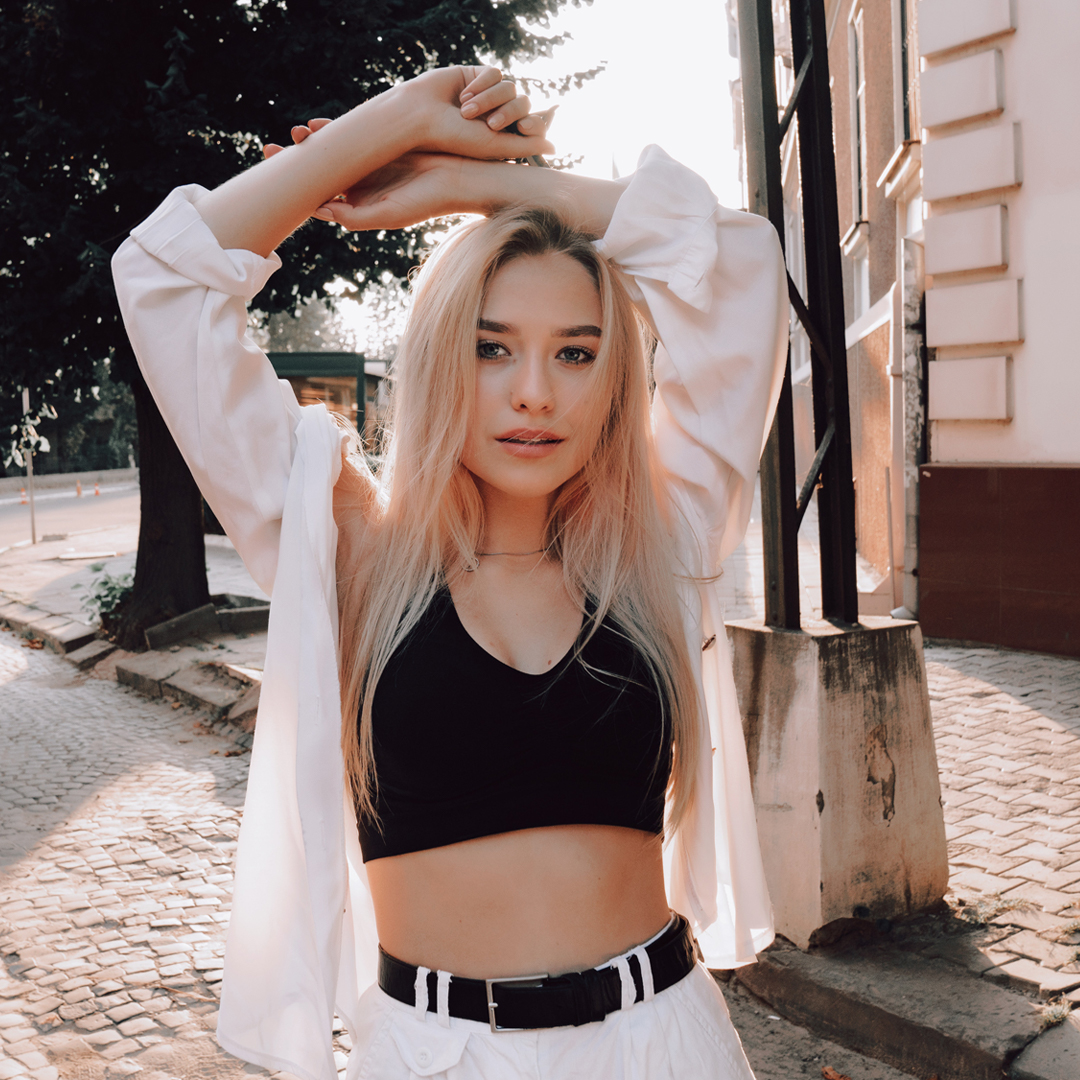 Instagram stories are often considered to be one of the most effective social media marketing tools. That's because they are fast and direct, a great way to let your following get a glimpse into your daily life or behind the scenes of your company or business. While you may not post a photo every day, you can post stories daily because they disappear after 24 hours so there's less pressure! And yes, Instagram's filters also apply to stories. With recent updates, you can even add interesting augmented reality (AR) effects to your stories, making them even more unique and engaging. 
To get regular and AR filters for your stories, open the Instagram app, and from the home page swipe right to enter story mode. At this point, you can choose a photo or video from your library to post or hit the big white button to record content for a spontaneous story. Either way, you'll be able to enhance the content with a filter or AR overlay.
So how do you apply a filter to an Instagram story? It takes just a few easy steps. Once you've selected your story content, click the round smiley face at the top of the screen to open a menu of filters. At this point, you can browse and have fun with it! You'll find all kinds of trendy options, like a filter that makes your image look like an old-timey black and white film, or an effect that showers your footage in a cascade of sparkles. The hardest part will be picking your favorite design to use!
Hint: Make sure your Instagram app has been updated to the latest version so you don't miss important features like AR filters.
Find That Trendy Instagram Filter Everyone Is Using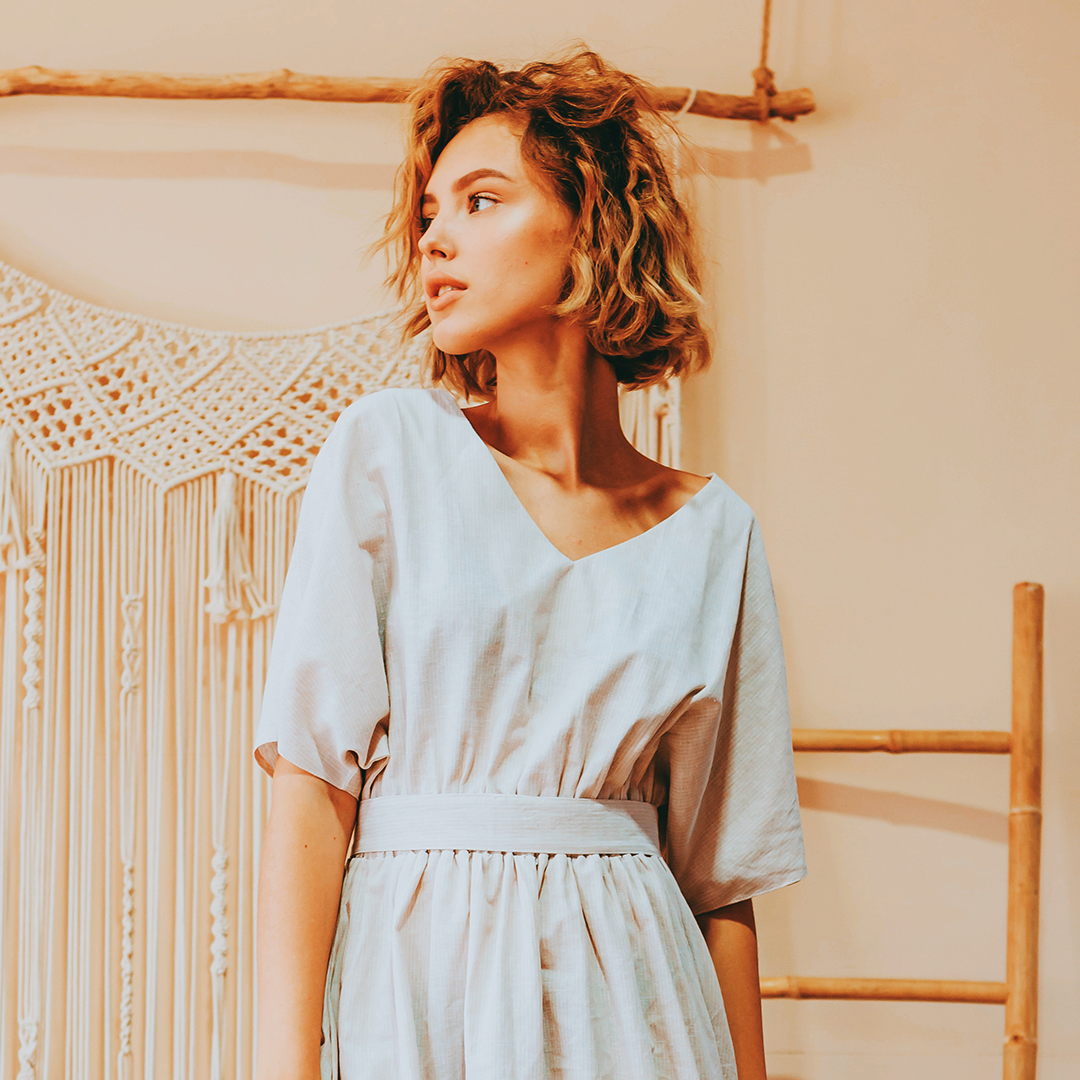 Social media is the land of FOMO. As we swipe, we often see things we wish we could have, and filters are no exception. If you're wondering where to find that filter everyone and their mom is using, a good place to start is to search Instagram's new effects gallery. If you're recording your Instagram story live, swipe left on the white record button to access a range of trendy filters — like the doggy-ears filter or the one that casts your face in a funky '80s neon glow (hashtag XTC revival!). 
Another pro tip: If you swipe to the very end of the filters list, you'll see a search option. Click on it, and you'll find yourself in a whole new world of creative and AR effects, including filters created by independent designers or people you follow on Instagram. All you have to do is choose what you like and then publish directly to your feed. 
The Best Instagram Filters for 2020
So now that you know how to find filters on Instagram, you may be wondering what's hot these days. A good way to keep your finger on the pulse is to search Instagram's effects gallery which will always open with a selection of popular overlays being used around the world and especially in your community. For example, the money sign filter was all the rage recently (I mean, who wouldn't want their face to be covered in flashy neon pink dollar signs?!) and you can find it easily by opening the filter gallery and searching "dollar sign."
What's cool is that the effect gallery lists a bunch of curated keywords at the top of the homepage so you can get a sense of what kinds of filters are popular at any given moment and browse with those trends in mind. You might see the keyword "love" and click on it to find a charming array of heart filters with lots of cupid arrows and flirty emojis in the mix. You can also search for selfie filters, sci-fi filters, landscape filters, or AR filters. Because this content is largely created by the Instagram community, there's pretty much an overlay for every kind of picture or video out there. 
So what are some of our favorite filters for 2020? There's Light Leak IV by Instagram, which will cast your story in a beautiful retro '90s glow (there's just something timeless about retro filters, they never go out of style!). Butterfly by ilovediany will give you an instant Disney princess look complete with multicolored butterflies and enviable pink eyeshadow. And then there's Summer Mode by bdimitrov that will cast a halo of summer pool floaties — shaped like a flamingo, a pineapple, a beach ball — above your head. 
You can find all these amazing overlays in the effects gallery and use them to make your stories more lively and engaging. The most important thing is to have fun and be creative because your audience can tell when you're enjoying your own content, or simply posting in order to post. Remember the cardinal rule of social media: Don't be boring!  
Create Custom Instagram Filters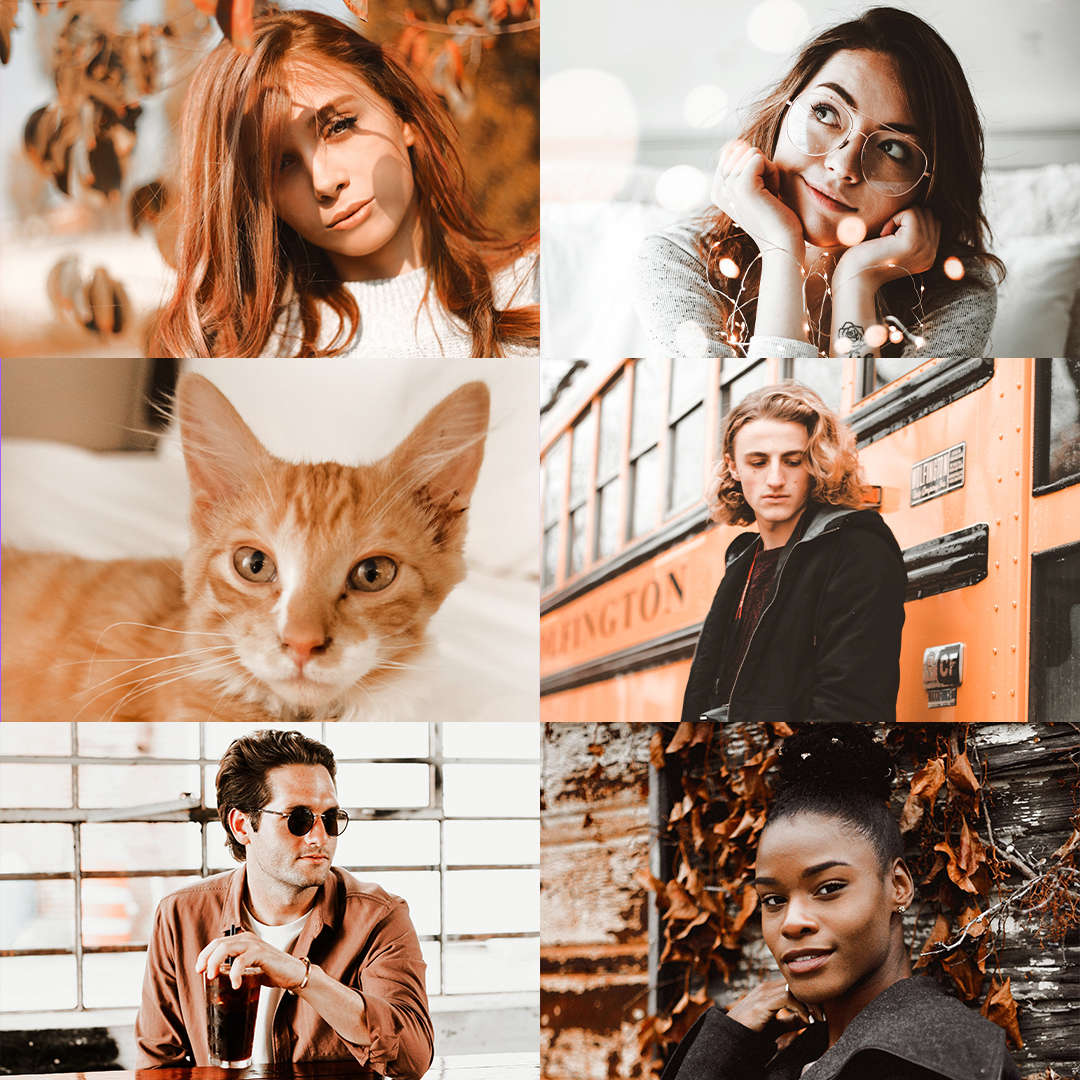 Accessing Instagram's effects gallery and curated photo filters is all fine and good. But what if you want to create your own special filters that truly reflect your aesthetic and brand? Here's where PicsArt comes in — in a big way. Whether you log in through the app or on web, PicsArt offers a whole suite of intuitive photo and video editing tools that will take your Instagram posts to the next level.  
An easy way to get started is to check out PicsArt's filters and effects directly on their website. For example, you might choose Photo Overlays, which will bring you a whole library of photo filters created by our team and representing what's hot on social right now. You can also search Light Effects to find very subtle and elegant overlays for your content. Or maybe you're looking to be flashy and provocative and might search Magic Effects or Canvas Effects. Once you've selected your category, you can upload an image to alter directly on PicsArt and download it to upload to Instagram later. For seamless Instagram publishing, use PicsArt's intuitive all-in-one photo and video editing app. 
With the PicsArt app, you can get really creative with your photo posts. Just upload an image or video that you'd like to edit, select a photo filter that speaks to you, then publish directly onto your Instagram feed. When you open the app, the first thing you'll see is a gallery of fun PicsArt overlays that you can search to find effects that perfectly meet your needs. You can choose any one of them and replicate the effects on your own photo with just a few taps. It's that easy! 
Social media can feel daunting sometimes with its fast-paced trends and content seas that make it incredibly hard to stand out and stay relevant as a brand. But it's amazing what a little creativity can do! Whether you decide to use ready-made Instagram filters or create your own content with PicsArt, the goal is to keep things fun and engaging. And the more you practice, the easier it'll get. It may take a little extra time and effort but the results are totally worth it.
Now that you know all about Instagram and PicsArt's awesome filters, get out there, and create! We can't wait to see what you come up with!
PicsArt all-in-one Photo and Video Editor, Collage, and Sticker Maker is the world's largest creative platform with over 150 million monthly active creators and influencers. PicsArt has collaborated with major artists and brands like Taylor Swift, The Jonas Brothers, Gwen Stefani, Maroon 5, Lizzo, Meghan Trainor, One Direction, MONSTA X, Warner Bros. Entertainment, iHeartMedia, Condé Nast, and more. Download the app today to level-up your photos and videos with thousands of quick & easy editing tools, trendy filters, fun stickers, and brilliant backgrounds. Unleash your creativity with PicsArt and upgrade to Gold for awesome premium perks!