In addition to being a creative hub where artists can collaborate and create together, PicsArt has moved beyond being a simple photo editor to a must-have tool for the classroom. In fact, it has become a place for students and teachers to enhance learning around the world. Whether it's as simple as making slides or creating graphic collage art, it still amazes us how students are using PicsArt in more ways than we can imagine. We recently chatted with Claire Jones, assistant headteacher at Layton Primary School in Blackpool, about how technology and PicsArt have transformed the world of education.
Before Claire became a teacher, she was a graphic designer. As a result, she's had a long-standing passion for technology and design. Despite wanting to be a teacher from a young age, Claire went down the route of art college. However, that desire never left and she got her teaching degree. A few years later, she's now the assistant headteacher at the school where she had her first teaching gig.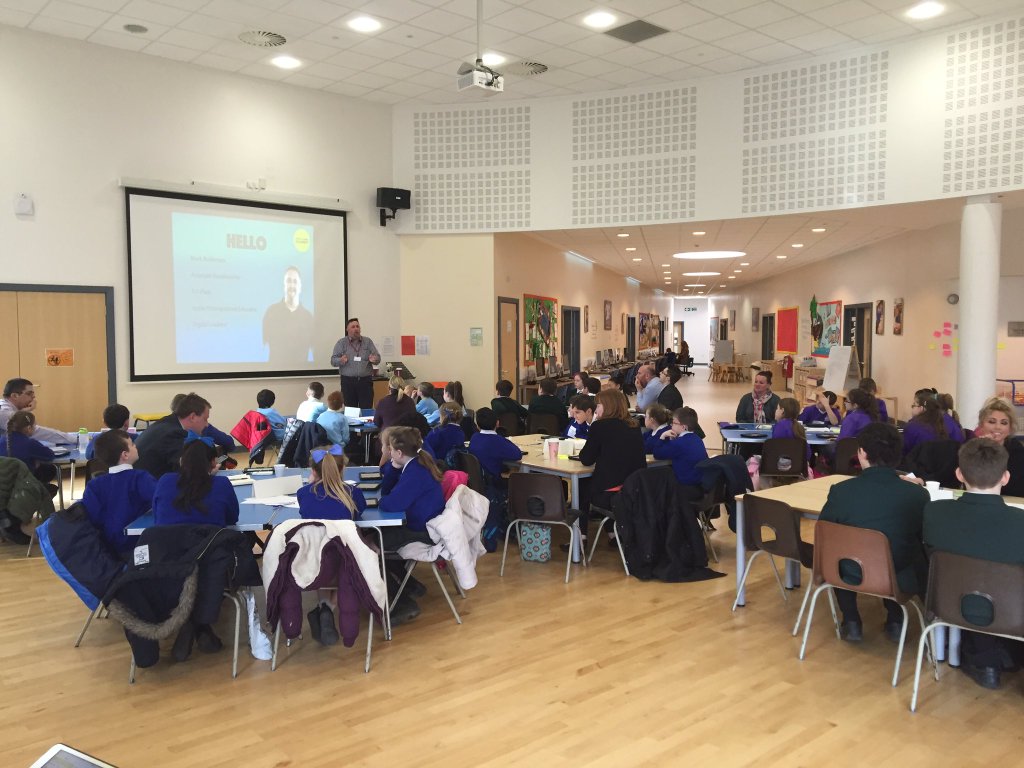 It was at Layton Primary School where she assisted the launch of the Digital Leaders Program, a completely new program where students work with teachers to create "increasing independent learning opportunities for all pupils." The idea for Digital Leaders began when the school received only a satisfactory rating by Ofsted, the Office for Standards in Education, Children's Services and Skills. That rating, combined with the fact that Information and Communication Technology (ICT) was low on their list of priorities, sparked a desire in their new headteacher to create change through technology.
They began by purchasing the hardware (MacBooks and iPads) to support learning and also launched a school blog where children's work would be shared with a global audience. Prior to another visit, Ofsted visited the school blog and noted the increased quality of work displayed.
However, one issue still remained.
"In a large three-form entry Primary School (with six hundred children on roll) it was difficult to enthuse, train and support over twenty-one teachers in blogging and using new technology. Hence the idea of using Digital Leaders to support staff emerged. What started off as three year-six children supporting staff has now developed into a group of twenty-five Digital Leaders from years two to six."
Soon, the students became the teachers.
"These enthusiastic Digital Leaders have led staff twilight sessions on coding, computing and blogging, which have had a huge impact on teachers' confidence and computing knowledge. The Digital Leaders decided they wanted to set up their own blog, rather than keep sharing work on their individual class blogs, in order for staff to access CPD (continued professional development), where they can find resources to enhance teaching and learning. Each week, Digital Leaders try and test out an 'app of the week' and share their reviews on the blog, for staff to access. In addition, they are part of a nationwide Digital Leader network and share their work with a national and global audience, something they would not be able to do if they did not have a blog. The blog has had a huge impact on teaching and learning in our school and their Twitter feed (which is embedded into the blog) also works hand in hand with the blog, directing traffic to it. Through sharing the ideas and resources we have on the blog, other schools have contacted us to arrange training days with their Digital Leaders. We have also been asked to Skype with other schools and now have many endless possibilities, all thanks to blogging!"
At 24:00 min, Claire talks about PicsArt on a live #AppShareLive session via Twitter, where educators have a few minutes to share an app they have used in school to enhance learning.

With that technology came the discovery of PicsArt. Claire first heard about us on Twitter,  but was finally convinced to integrate it into the classroom when their deputy headteacher suggested she use it for a literacy project for her year-six students. Using a book by Lauren Child called "Who's Afraid of the Big Bad Book" that's chock-full of mixed media collage art and snappy text, the children were challenged to create their own versions based on the text. PicsArt's easy photo editing tools allowed the students to create the desired background images for their stories. "Many times, children will wish to add an image to their writing to enhance it and spend a great deal of time trawling through Creative Commons to find an image that bears no relevance to what they have written. With PicsArt, children are able to quickly produce an image that is unique to them and their work."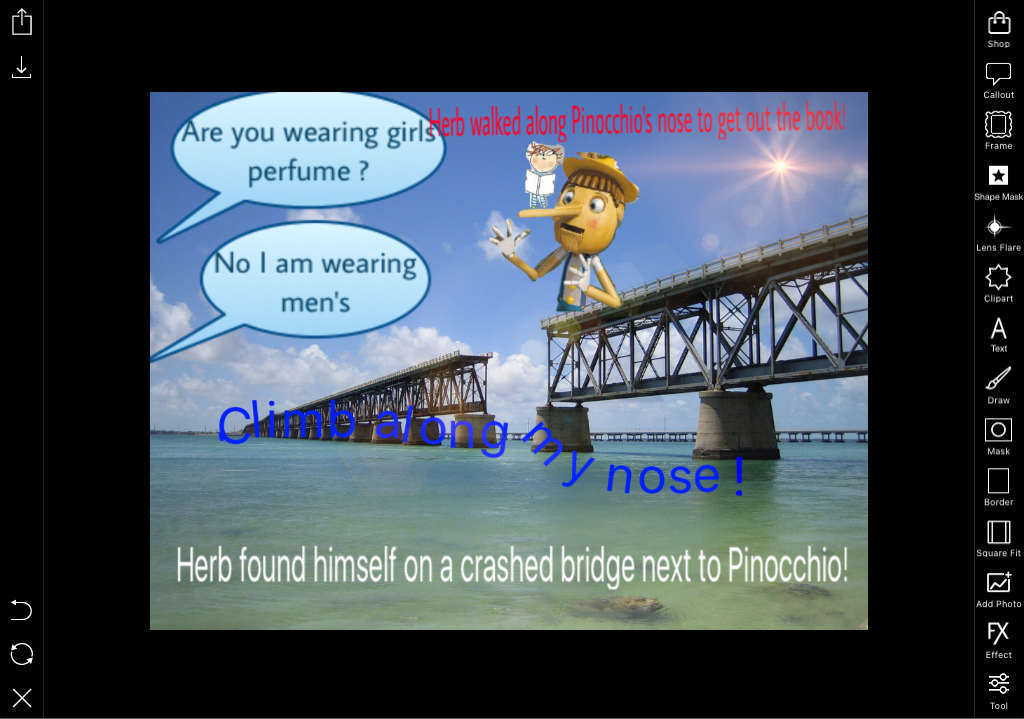 While Claire has embraced technology, she also doesn't believe in using technology just to use it. "The key is 'enhance' and not use for the sake of it!" she describes. When it comes to checking the spelling of a word or learning the alphabet, she still believes in using analog dictionaries, and not a tablet every single time.
We are fortunate to have a lot of tech in our classrooms but it is used effectively when it will enhance learning. In my opinion, technology has improved learning at our school — children are able to share their work with a global audience, receive comments from authors, green screen news reports, produce interactive books, code robots… The possibilities are endless."
For other educators who are looking for creative ways to implement technology in their classrooms, Claire suggests launching a Digital Leaders club and trialling an app of the week club, where students can review a different app each week. Children are not afraid of technology, and this enthusiasm is definitely something that should be harnessed. "The possibilities are as endless as your imagination lets you be!"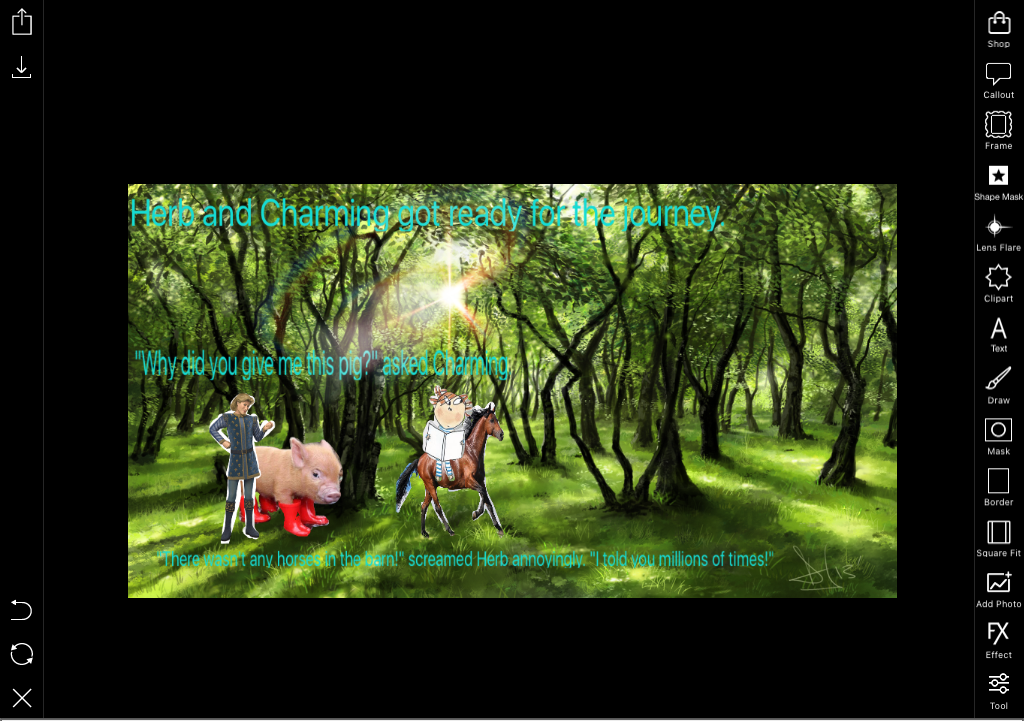 For more about Claire's Digital Leaders program, visit her blog.
Do you use PicsArt in the classroom? Show us how by sharing your photos on the PicsArt app using #PASchool!