So you want to know all about becoming an art director? First things first: An art director is someone that envisions the big picture across various disciplines and through multiple design elements and usages. Here are a few quick questions to ask yourself: Are you enthusiastic about the synergy between ideas, data, and the creativity of graphic design? Do you have an eclectic curiosity about the collision of completely unrelated things and fields? Are you passionate about demonstrating things from a different perspective? Taking on the role of an art director is all about incorporating these elements into your own unique aesthetic.
What Exactly Does an Art Director Do?  
An art director develops creative concepts and intertwines design, photography, art, typography, color, and so much more to visualize these concepts in enthralling ways. Around a century ago some of the most famous art directors invented and applied scattering images, masks, collages, double-page spreads, and full-bleed images in their efforts to impose a close relationship between text and images. Today, with the web's inherent flexibility and responsiveness, it's so much easier to use them all in your own innovative and original designs. 
Art directors usually work in advertising agencies, public relations firms, publishing companies, and also in theatre, TV, or movie productions. Generally, they come up with the creative concepts and set the overall artistic style and visual image for each project. They also oversee a staff of designers, artists, photographers, writers, and editors that will all contribute to shaping the completed product. After brainstorming ideas with other creatives/clients to find out how they envision the project or the brand's identity, art directors come up with ways to visualize these ideas, select the style, and set the artistic tone of the project.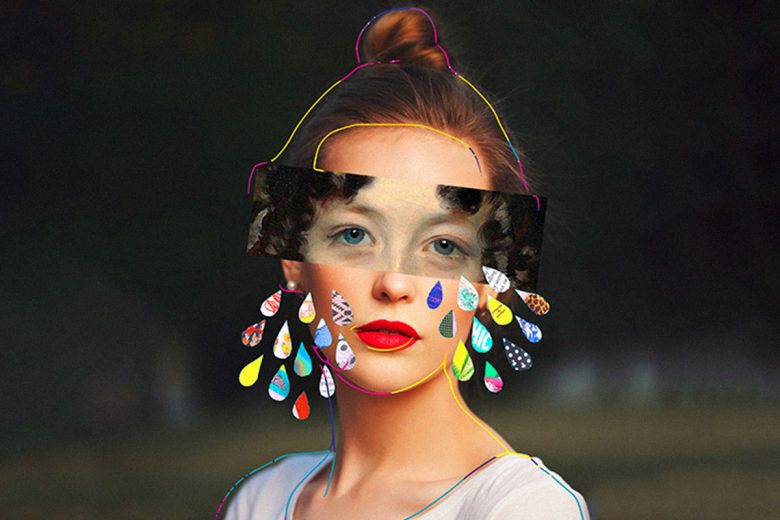 Art directors present their vision and all its details to designers who create illustrations, photographs, charts, infographics, etc. An art director also works closely with writers, serving as a mediator between them. They guide the creation of the written content, its structure, and the emphasis through the layout and typography. Art directors also provide support and guidance to the design team and establish a timeline, making sure the project is completed on time. Along with creative vision and attention to detail, an art director job also implies project resourcing, people management, and deadline management. Art directors act as a liaison between the executive team/client and designers, making sure that everything is ready to roll before the deadline. Sometimes, they are also responsible for developing the budgets.
Art Director Versus Creative Director
Art directors are essentially responsible for the concept, the visual style, and imagery of the project. They manage a team of designers and writers working on a specific project, but the degree of responsibility and autonomy varies from company to company. Like many management positions, the art director role varies and is different depending on the type of company. It implies a spectrum that spans from small creative agencies to large business companies. In a typical company, the creative director, on the other hand, is a level above the art director. He or she not only manages art directors and their projects but is also responsible for the creative vision of the entire company. People often mix up the art director and the creative director positions since the differences between them are fairly nuanced.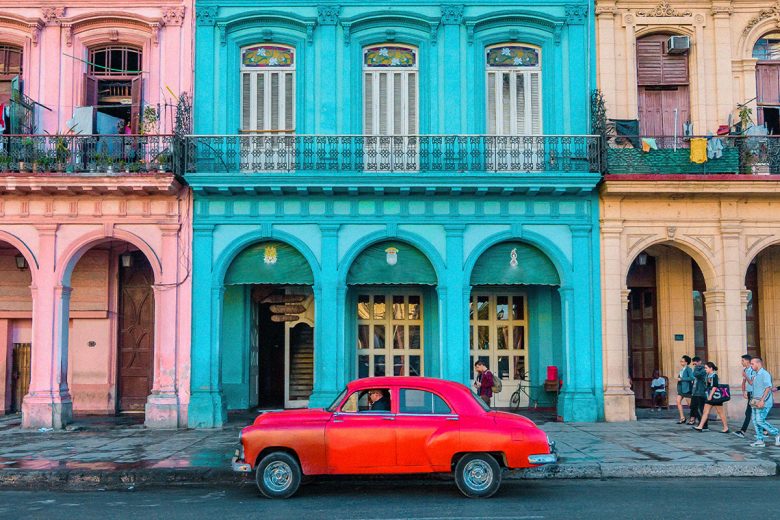 In large companies with many departments and multiple art directors, the creative director role has evolved. Creative directors often become responsible for coordinating an increasingly complex array of projects managed by different art directors. However, a company might not always have two separate positions of creative director and art director, but might instead have the responsibilities of both roles managed by one person. Moreover, there is an increasing tendency of companies becoming more open and flexible and erasing the clear distinction lines between what art directors and creative directors do. With individual roles becoming less defined, employees of agencies take on a number of different tasks. Art director Jenny Theolin describes this as an evolution of the traditional team structure into paired creative polymaths, "Ask any creative team working today, and you will see that they share a lot of their work tasks. Copywriters scamp, art directors write, including contributions to blogs, books, and magazines. But does this make them any less an art director?"
In essence, art directors accomplish a variety of tasks outside their usual job description. Within their day-to-day structure, they might be designing or even writing with the team, helping the team with photo editing or in photoshoots, choosing the perfect typography, creating drama with chiaroscuro. Ben Brears, strategic design director, asserts the difficulty of giving a clear definition to an art director's job: "How much of this is because of a title, how much of it is because it just 'feels' like the right thing to do? Would this title mean a damn thing in a different agency with a different philosophy?"
Pros and Cons of Being an Art Director
While the job of an art director itself has general advantages and disadvantages, like any other profession, what's most important is to determine what you love to do and what you're really great at. Here are some general pros and cons to help you determine whether or not the art director job is for you:
Pros
    Realizing your creativity to its fullest, experimenting, and pushing boundaries.

    Never getting bored since you constantly work on multiple new projects with various clients.

    The interdisciplinary character of the work enables you to discover exciting new ways for visualizing your ideas and ensures your personal growth.

    Working in a vibrant, creative environment and getting inspired by the best talent across various disciplines.

    Competitive salary and benefits.

    The freedom to work from anywhere.
Cons
    The erratic schedule. It's a fast-paced environment in which you can work for more than 40 hours per week, sometimes on the weekends, to meet strict deadlines.

    It can take years before you qualify for a job as an art director. You need to start as a graphic designer, fine artist, editor, photographer, or any other art or design occupation before reaching the level of an art director.

    There is a lot of competition, as many talented designers and artists are moving into art director positions.

    A substantial part of an art director's job is managing talent, so you may spend less time esigning, writing, and photographing, and more time on tedious managerial tasks. 
How Do You Become an Art Director?
 While there's no one-size-fits-all career path for art directors, it's a step-by-step process for all. You will need several years of experience in any of the art or design occupations before getting there. So, first, find out what you are really great at. Then start off as a graphic designer or copywriter and aim at taking on more managerial responsibilities until you reach the art director level. Along with doing your job, you need to work closely with other teams and eventually take responsibility for managing the entire project. This process is easier if you start out at a small company where employees share a lot of responsibility rather than doing only a specific job. Remember to always expand your skills and increase your depth and breadth of knowledge.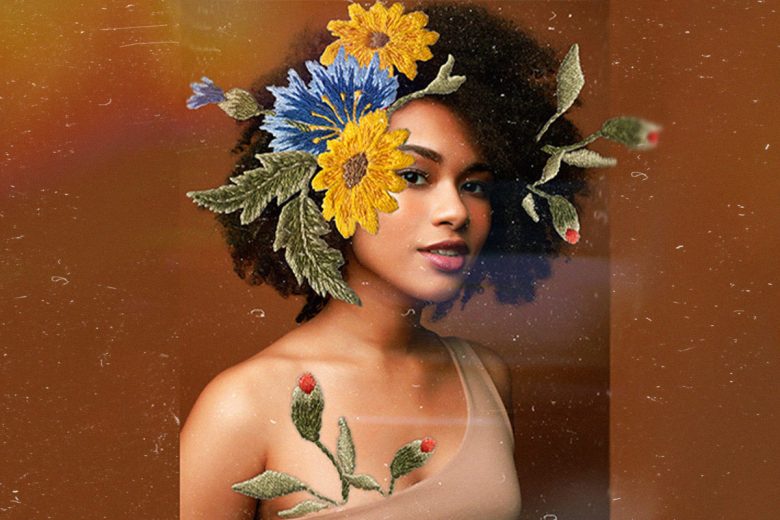 So what education do you need to become an art director? As an art director, you typically need a bachelor's degree in an art or design major such as fine art, visual communications, or digital media. Some art directors have degrees in writing or marketing. The deeper and wider your education is, the more chances you have to climb up the ladder. Pursuing a master's degree in fine arts or business administration will be viewed as an advantage for such a leadership position. However, what matters more is having an overarching knowledge of various areas of design.
Most art directors have started their careers by working in one of the art or design occupations, but have mastered other skills in graphic design, print, branding, copywriting, videography, photography to various degrees in the course of their work. So remember to go deep into your profession, but also to expand your skillset and acquire new skills and always have your finger on the pulse of innovation in design. 
As an art director you need great conceptualization skills, so applying idea-generating techniques (sketching, brainstorming) will help you create a sound and creative concept for your projects. You also need to create a powerful art director portfolio. You should learn how to curate and maintain a professional portfolio both in print and online. Showcase only your best achievements, the projects you are really proud of. Select a large variety of works to demonstrate the depth and breadth of your skills — strong visual design and conceptual work across all multimedia platforms.
Last but not least, to become an art director you need to practice great communication, and show strong leadership and management skills. Time management skills are also important for becoming an art director. You need to develop a clear timeline not only for the overall accomplishment of the project, but also for all its stages and components, including progress updates, revision stages, and a contingency plan for when things go wrong. You might also need budgeting skills to budget out time and resources effectively. People management is at the core of an art director job. It's all about teamwork, so you need great communication and leadership skills to coordinate the efforts of different individuals and teams for the successful accomplishment of your project. To be the best art director you can be, you need to recognize and nurture talent, inspire your employees and give professional feedback, helping them grow professionally.
What Makes a Good Art Director?
We have already discussed what makes a good art director: passion, experience, education, skills, etc. However, what makes a groundbreaking art director is what Alexey Brodovitch, one of the most influential art directors, calls a "surprise quality" that can be achieved in many ways (i.e. by looking at an everyday thing in a new interesting way). Brodovitch, whose art direction for Harper's Bazaar has influenced designers since the 1940s, deemed it important to surprise, invent, and astonish in order to combat boredom, the disease of our age. He was also famous for his intolerance of mediocrity and experimented with every single design element to create his spectacular designs. Brodovitch also encouraged his students to seek inspiration in great artists, architecture, and movements, and to find their unique style.
Who Are Some of the Most Famous Art Directors?
If you want to make an art director career happen, digging into the legacy and works of famous art directors can be a great way to get inspired!
Alexey Brodovitch was a famous designer and longtime art director at Harper's Bazaar. He even won over Picasso in a poster competition and created his own distinctive style in design. Carmel Snow, the editor-in-chief of Harper's Bazaar at the time, described his elegant designs as "good taste, plus a dash of daring." 
As an art director, Brodovitch not only combined his extraordinary and ever-expanding skills in photography, typography, and design but pushed boundaries to go beyond accepted conventions. Browse Harper's Bazaar to discover his dual page layout and dazzling "white space" technique applied for maximum visual impact and dynamism in his innovative juxtaposition of text and image. Take a minute to delve into his surrealistic effect created as models step forward through torn newspaper openings via a contrast between the paper's ragged edges and the stylish cut of the models' flowing dresses. 
Check out the Ballet series and his book with the same title to admire how he created atmospheric images through exaggerated contrasts of light, shadow, grain, or through his distinctive use of colors, blurring, and his signature color blocking. Look into Brodovitch's innovative layout of images arranged like a continuous strip of celluloid with one image "bleeding" into the next as a success in creating motion photography.
Other famous contemporary art directors are Erich Nagler, the lead art director of Google, and Matt Willey, designer and art director The New York Times Magazine. 
Curious about art director salaries? The average U.S.-based art director makes $96,462 per year. Art directors at Google make around $143,500 per year; at Apple they pull in around $179,000 per year; and at The New York Times Magazine, they rake in an average of $102,780 per year.   
PicsArt all-in-one Photo and Video Editor, Collage, and Sticker Maker is the world's largest creative platform with over 150 million monthly active creators and influencers. PicsArt has collaborated with major artists and brands like Taylor Swift, The Jonas Brothers, Gwen Stefani, Maroon 5, Lizzo, Meghan Trainor, One Direction, MONSTA X, Warner Bros. Entertainment, iHeartMedia, Condé Nast, and more. Download the app today to level-up your photos and videos with thousands of quick & easy editing tools, trendy filters, fun stickers, and brilliant backgrounds. Unleash your creativity with PicsArt and upgrade to Gold for awesome premium perks!