Why create a custom lock screen wallpaper? Perhaps the better question to ask is, 'Why not?' A custom lock screen wallpaper helps you express your individuality, while setting your smartphone apart from everyone else's, and, well, it's a fun and creative project to let your imagination run wild with.

When you're checking the time or scrolling through your notifications, just think how much more satisfying that could be if you were greeted by an aesthetic background that you created. It sure beats simply settling for a default option decided by your operating system. Depending on your personal preferences, you could design a cute wallpaper, something sporty, artistic, abstract, or even minimal. With Picsart creative tools at your disposal, you can do it all. The best part? It's easy. Let's show you how.
Aesthetic Lock Screen Wallpaper Ideas
Okay, so you've decided you're going to make your own lock screen wallpaper. Great! But where to start? This part of the creative process is never easy, so to spark some inspiration, check out some themed Picsart creations.
Collage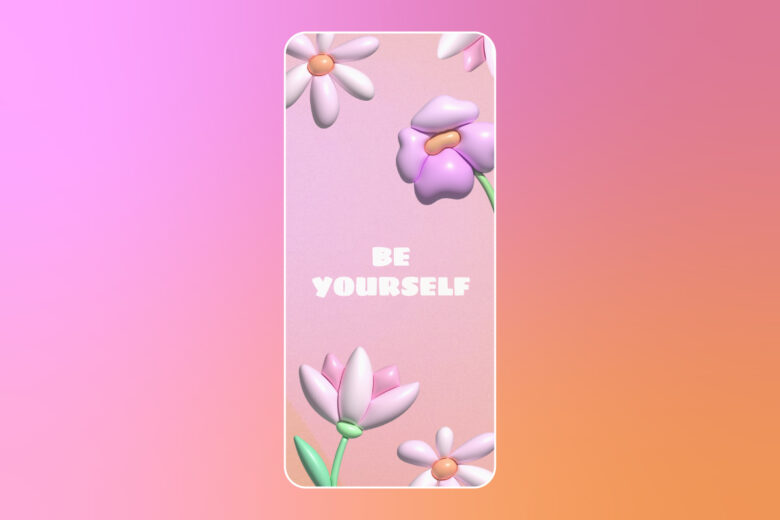 Create a mini collage using your favorite items (in this case, flowers) by adding stickers to a background, and add a positive message to remind yourself that whatever's going on, you can do this.
Pastel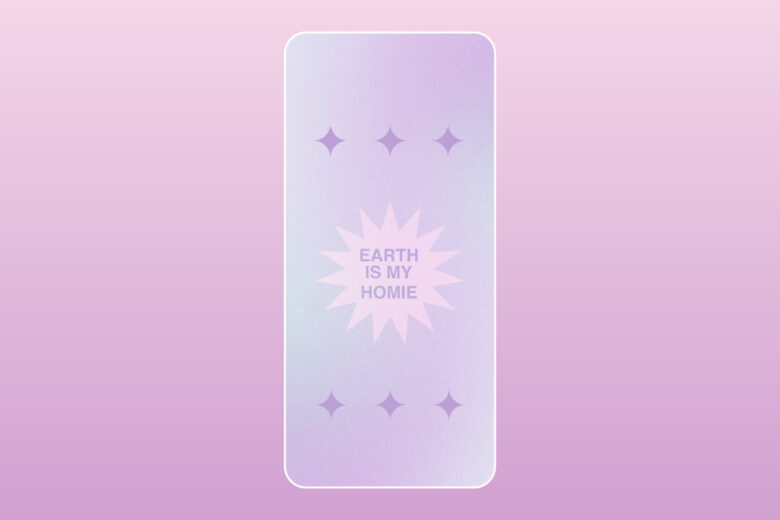 Turn your trusted iPhone or Android device into a mini escape from reality in seconds with a pretty pastel lock screen. A must for anyone looking to add some zen energy into their life with minimal effort. It's amazing what a relaxing color palette can do for stress levels. Who needs essential oils?
Outer Space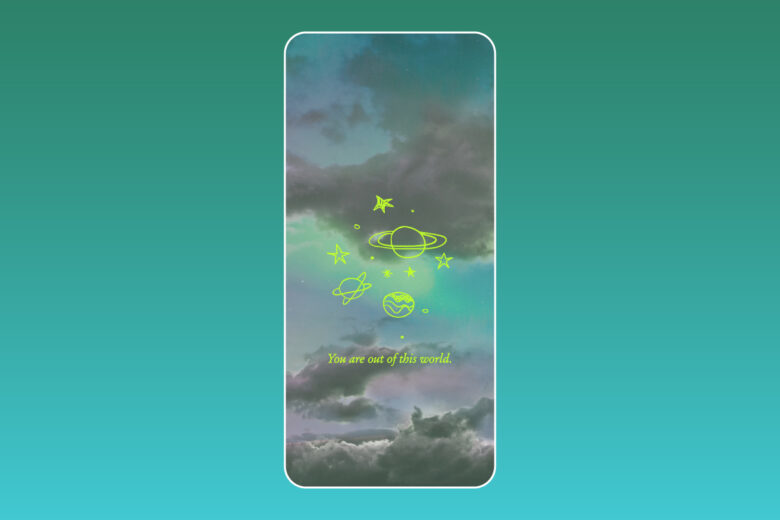 Looking to create something, er, out of this world? You got it. The outer space lock screen look brings the magic of the universe into the palm of your hand.

Minimalist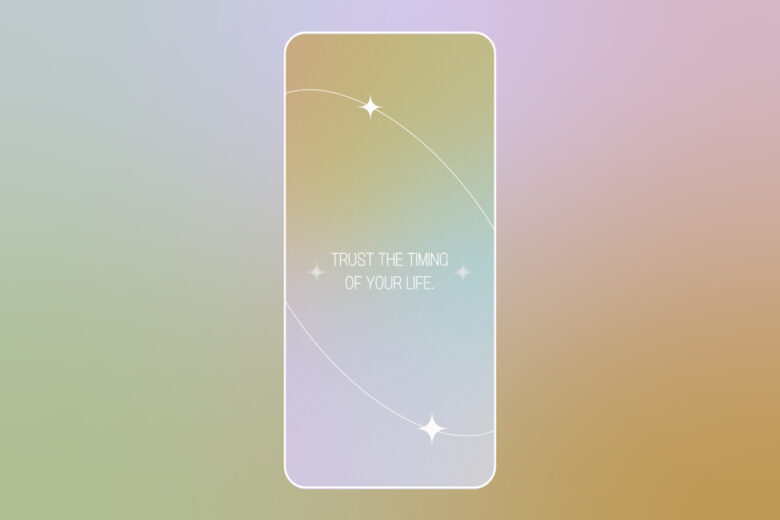 Feeling like less-is-more? That's fine. You can always keep it simple and clean with your lock screen design. Minimalistic wallpapers not only look sleek and impressive, they require so much less intensive work to create. So it's a win-win.

Natural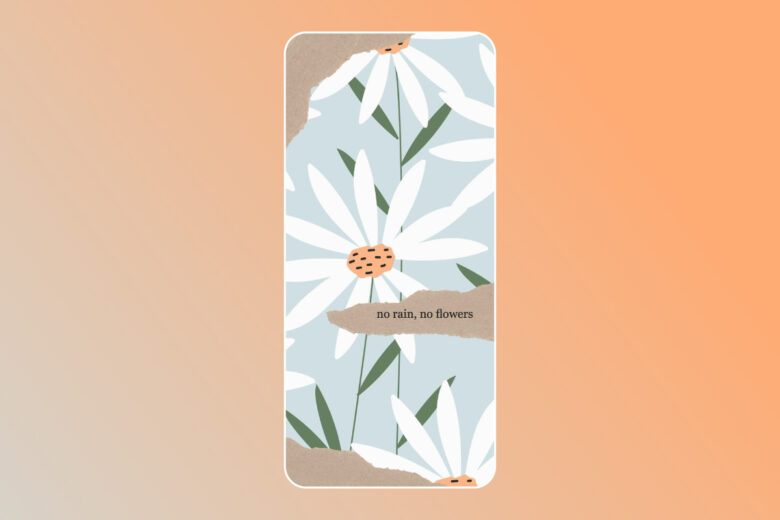 Everything feeling a little heavy and overwhelming? Well, how about this uplifting message to remind yourself that sometimes you've got to go through a storm in order to grow.
Holiday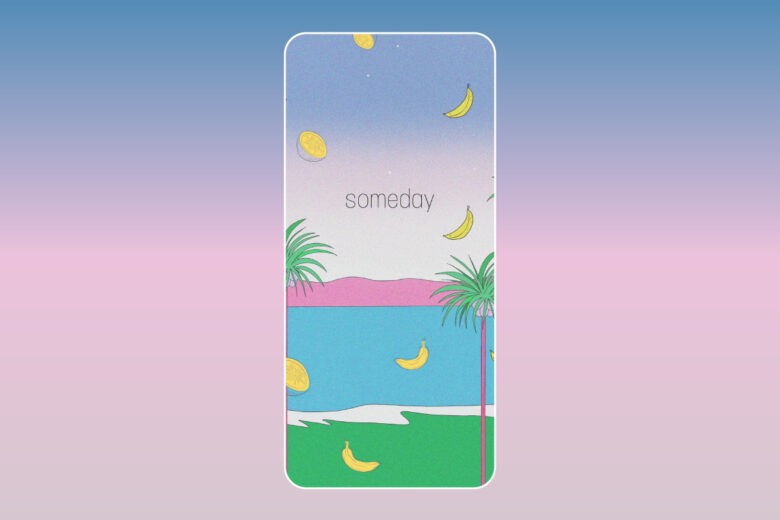 Feeling wistful and dreaming of adventures far and wide? Why not fuel those dreams with a daily reminder that your goals will come to fruition, someday. Keep the faith.
Inspirational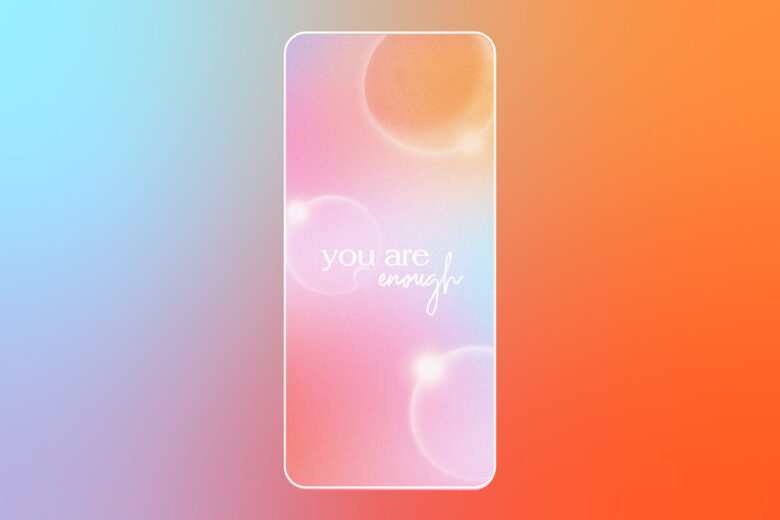 Sometimes, the simplest sentiments say it best. This colorful and inspirational edit can't help but brighten any mood, with an uplifting message that everyone should remember.
Create Lock Screen Wallpapers with Picsart
So now that you've let those ideas sink in, it's time to put your own creativity to work. Picsart tools can help you make any DIY phone screen you can imagine. You just have to get your thinking cap on. But that's the only hard part. Luckily, the process is easy. The following tutorials will walk you through it all.
On the Web
1. Open the Picsart web editor and click on New Project to get started.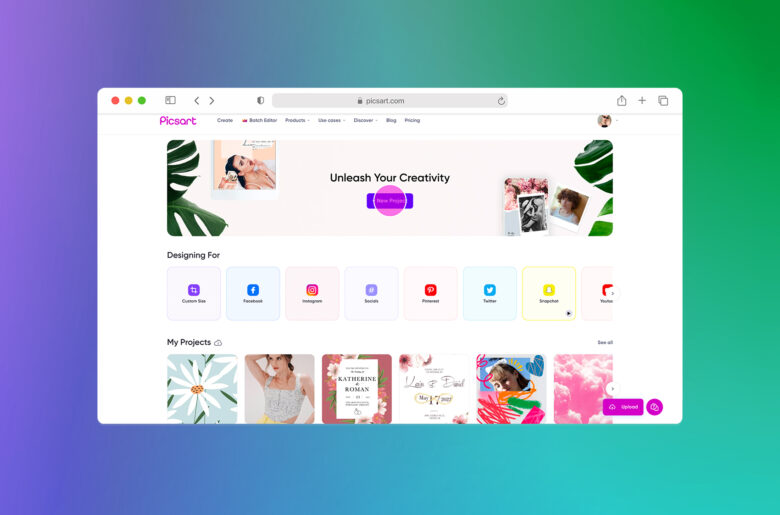 2. From the left-hand panel, choose the Layout tool and click on the iPhone background option. Don't worry if you have a different model of smartphone, this canvas size will work just as well on another device.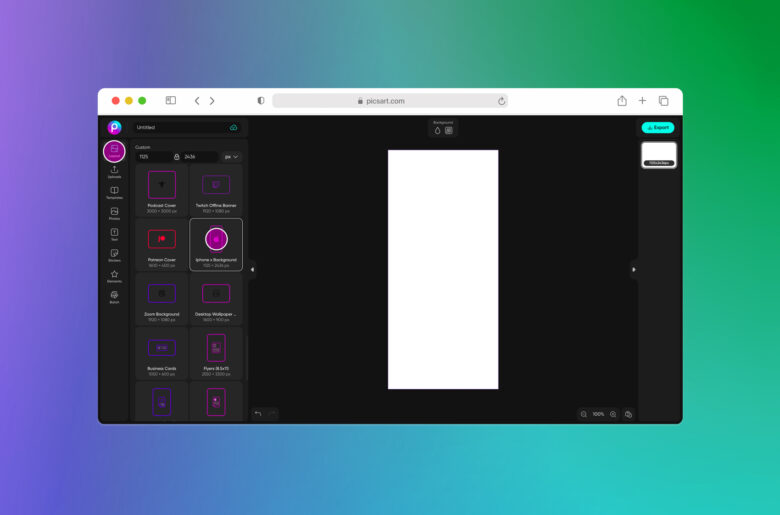 3. Now it's time to fill your canvas. Click on the texture tab in the Background section above your canvas to start. This will bring up a selection of category options on the left-hand box. Scroll through to find your favorite and click on it.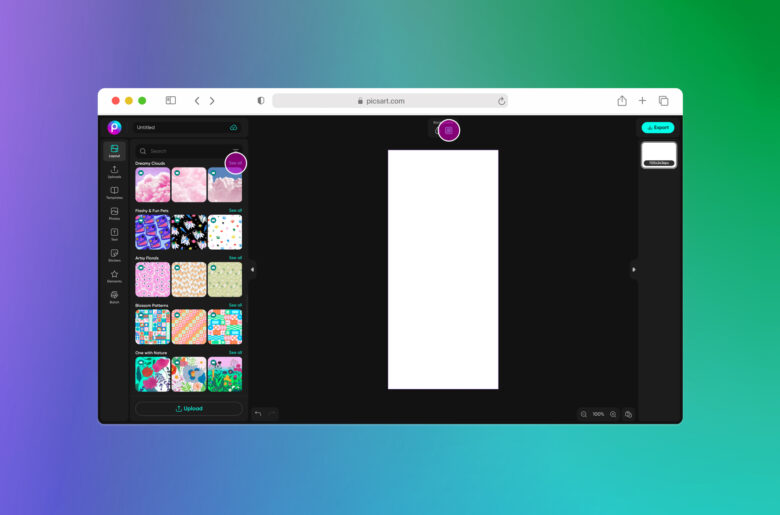 4. Within your chosen category you'll find a host of different colors and options. When you've settled on one you like, click on it.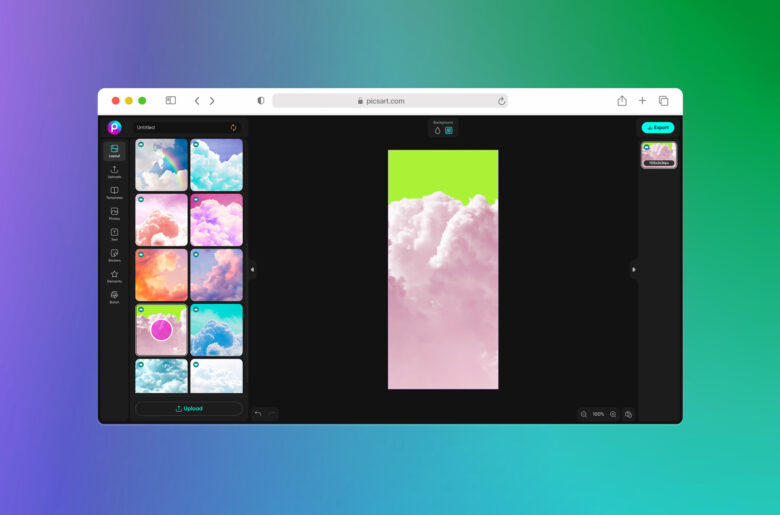 5. Ready to add some fun messaging to your design? Click on the Text tool and from the library of default options, choose the text style you like. Alternatively, you can add copy as a heading, subheading, or body text, input your message and customize the font, color, size, placement, and more.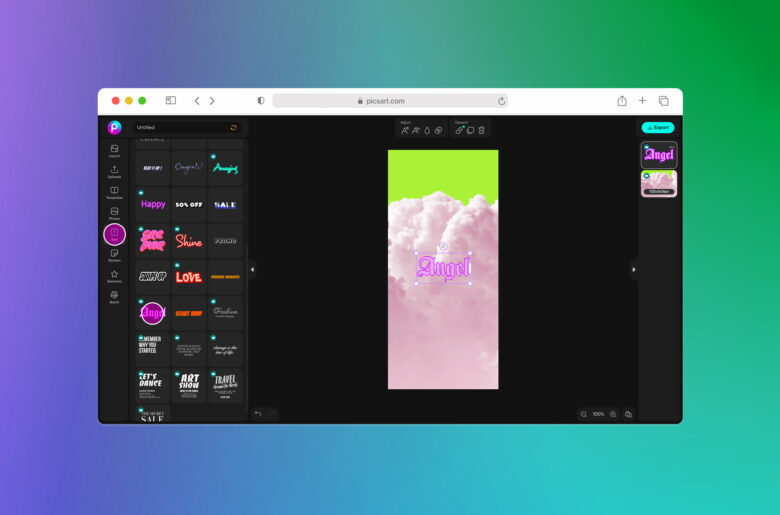 6. Customize the look and feel of your text.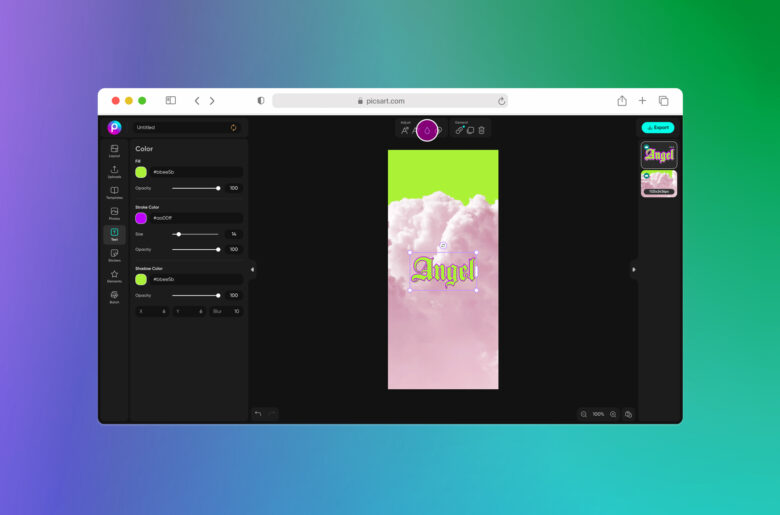 7. Fancy adding something a little extra to your design? Simply click on the Stickers tool, search by theme or idea, and select the sticker you want to add to your canvas.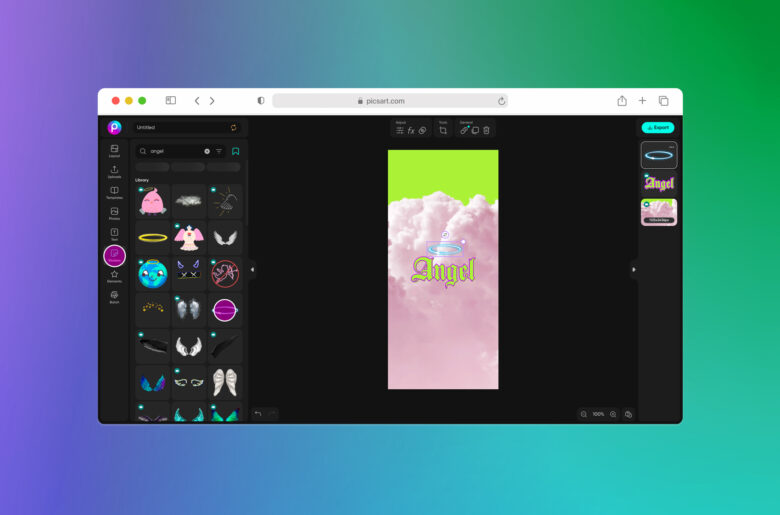 8. Don't worry if the sticker isn't perfect to begin with, you can customize it too.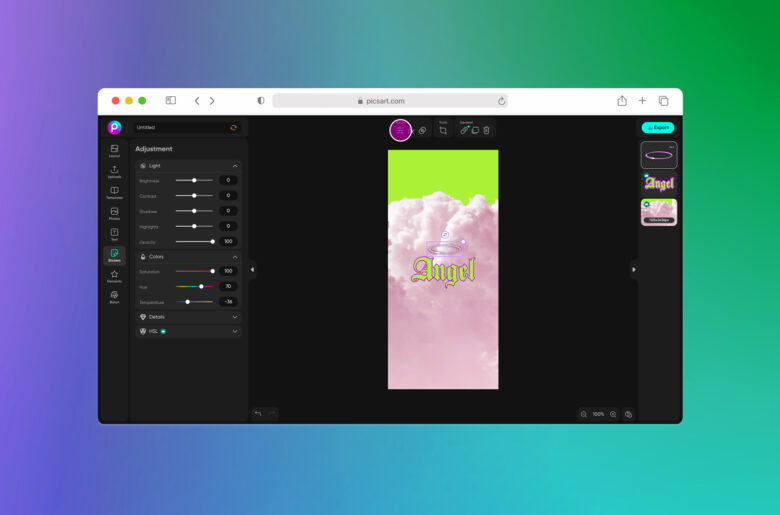 9. When you're finished designing your new lock screen wallpaper, click on the Export button to download and save your work.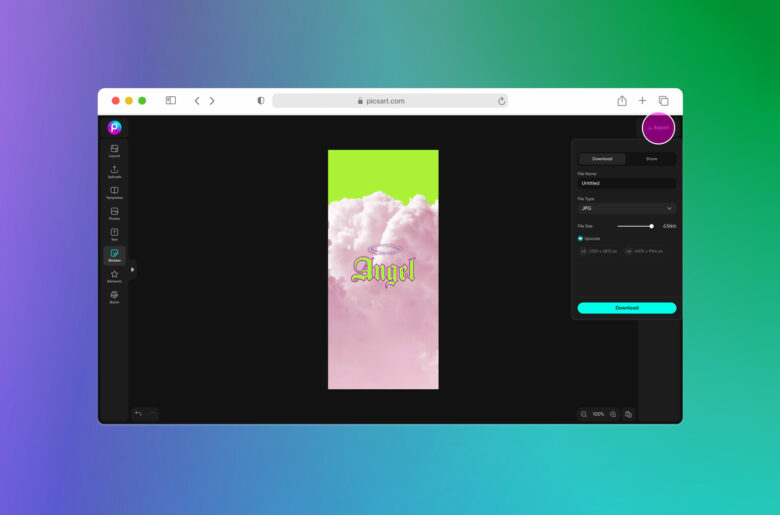 On the App
Prefer to design on the go? Well, for mobile lock screen wallpaper edits, that does make a lot of sense. It's just as simple as the web editor steps. But here's some detail on what to do to help you along on your creative journey.
1. Open the Picsart app and tap on the purple plus sign to get started.
2. Scroll down to Templates and tap on All Templates.
3. Search for 'wallpaper iphone' to view the options on file. No need to worry if the template isn't exactly as you want it to look right now, you can customize any element.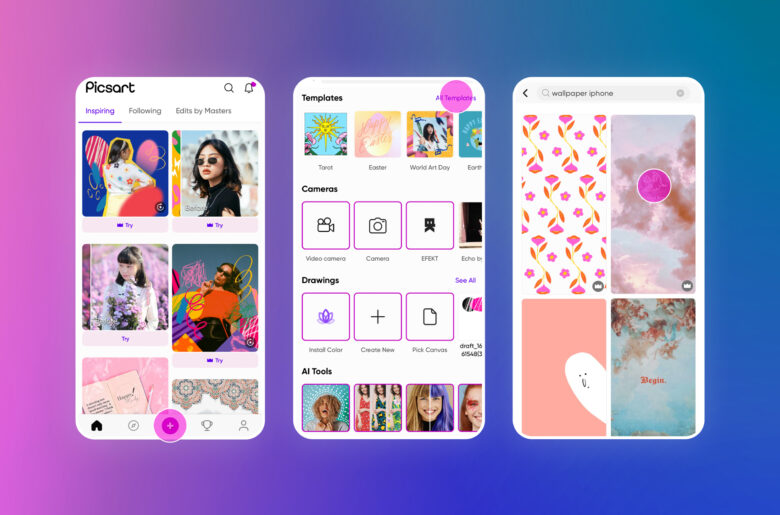 4. Tap on the Background tool (found along the bottom of the screen).
5. You'll see three otions above the tool selection, one for Color, one for Image, and one for Texture. Select Texture and choose a new background.
6. Confirm your selection by tapping on Next in the top right-hand corner.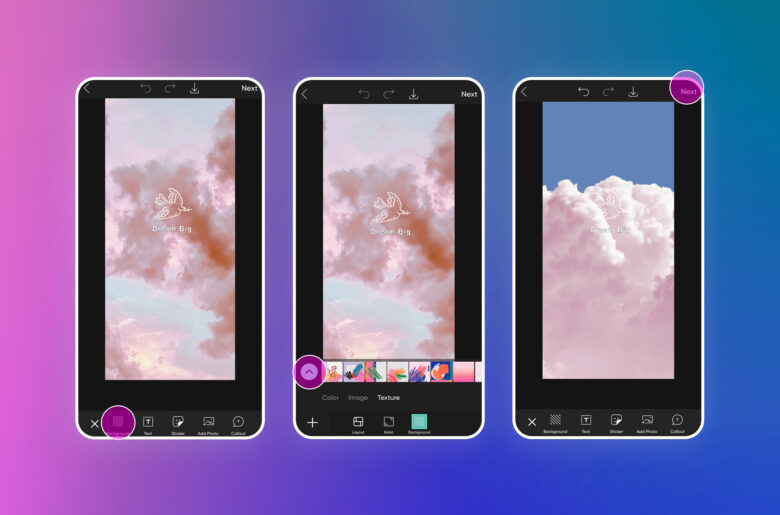 7. Now tap on the graphic and adjust its size and positioning on the canvas.
8. You can also duplicate this graphic, by tapping on the panel at the top of the screen, selecting the icon that looks like one square hovering above another.
9. Want to edit the text as well? Select the box and make font, color, size, and placement adjustments as required.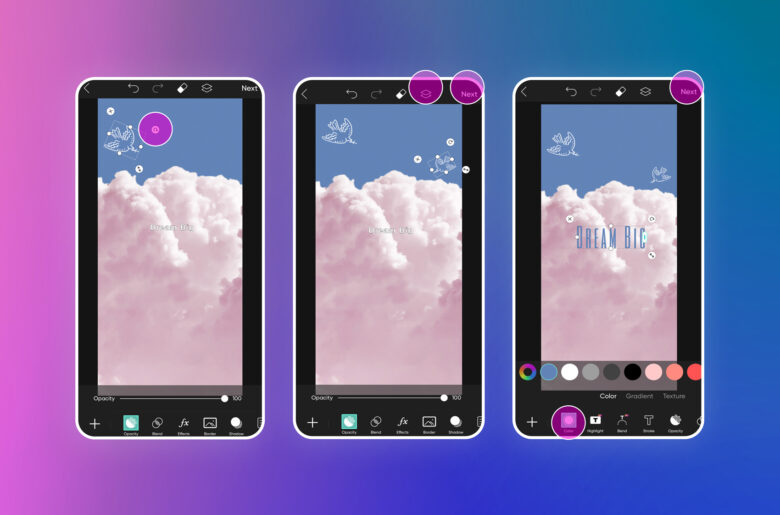 10. Confirm your editing selections by tapping on the Next button and finishing up your work by saving or downloading it to your device, ready for use.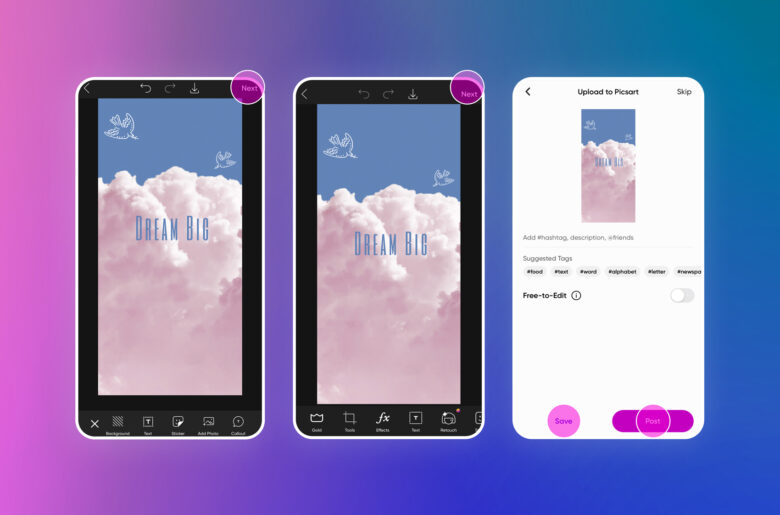 Picsart is a full ecosystem of free-to-use content, powerful tools, and creator inspiration. With a billion downloads and more than 150 million monthly active creators, Picsart is the world's largest creative platform. Picsart has collaborated with major artists and brands like BLACKPINK, Taylor Swift, the Jonas Brothers, Lizzo, Ariana Grande, Jennifer Lopez, One Direction, Sanrio: Hello Kitty, Warner Bros. Entertainment, iHeartMedia, Condé Nast, and more. Download the app or start editing on web today to enhance your photos and videos with thousands of quick and easy editing tools, trendy filters, fun stickers, and brilliant backgrounds. Unleash your creativity and upgrade to Gold for premium perks!