In this tutorial, we'll guide you through the drawing process for creating the perfect horizon for this week's Drawing Challenge.
Step 1: Sketch & Refine Outline
Start with a plain white layer and a blank layer. Using a black brush, draw a rough outline of your scene on the blank layer. When you're done, reduce the layer's opacity, create a new layer, and trace a more refined outline. Hide the layer with your original sketch.
Note: When drawing a horizon, it's important to pay attention to your perspective. Draw a horizontal line for your horizon, select your vanishing point, and draw an intersecting vertical line. Then, sketch a few radial lines to guide you in your drawing.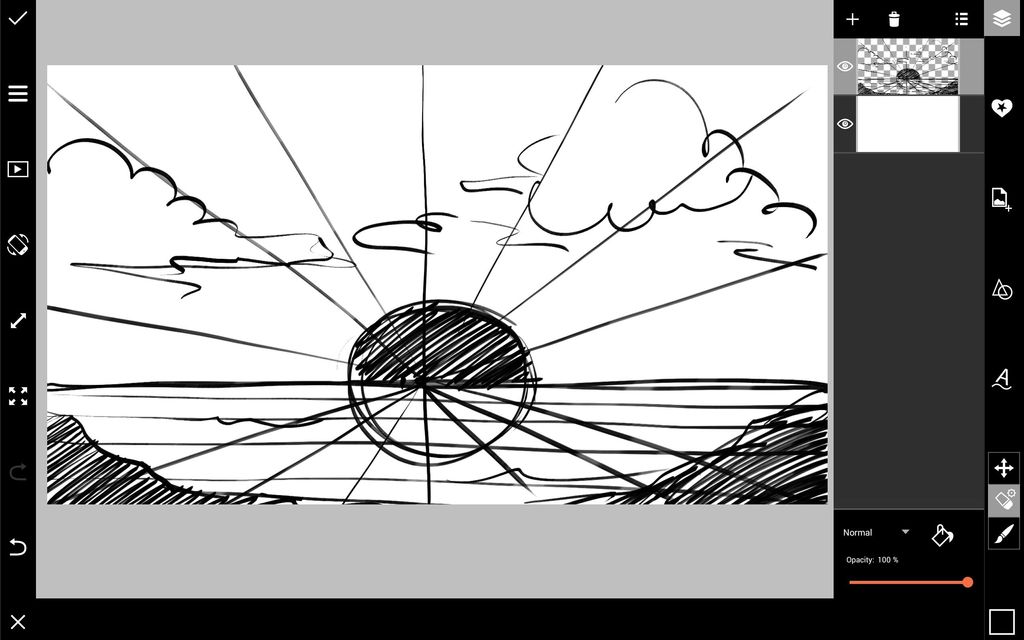 Step 2: Fill Layer & Add Color
With your bottom layer selected, tap on the paint bucket icon to select a background color for your sky. In a new layer, start coloring in the sun and ocean. When you want to change brushes, tap on the paintbrush icon to adjust your brush settings.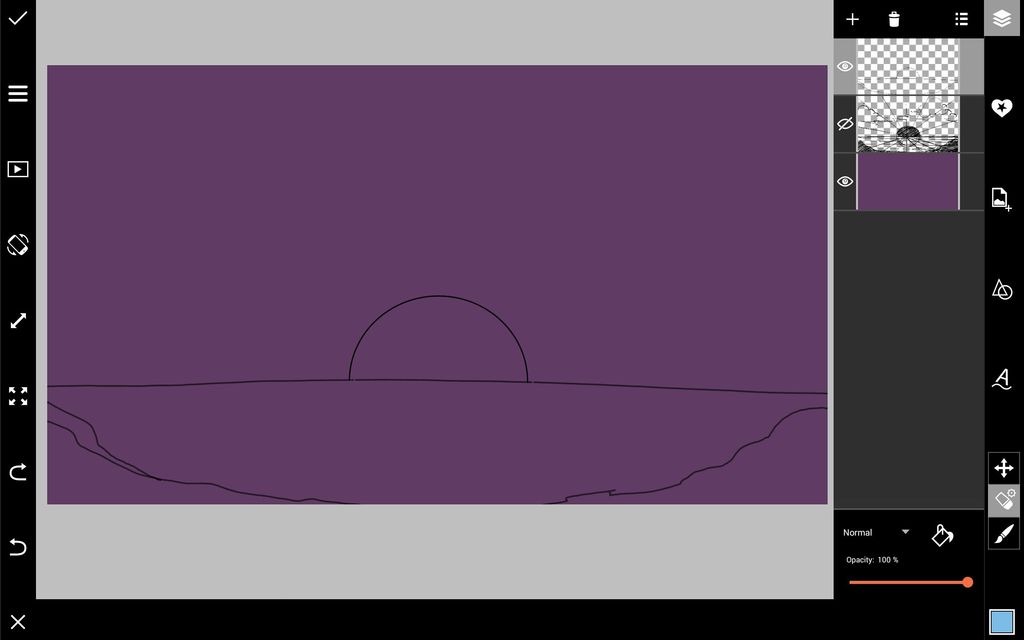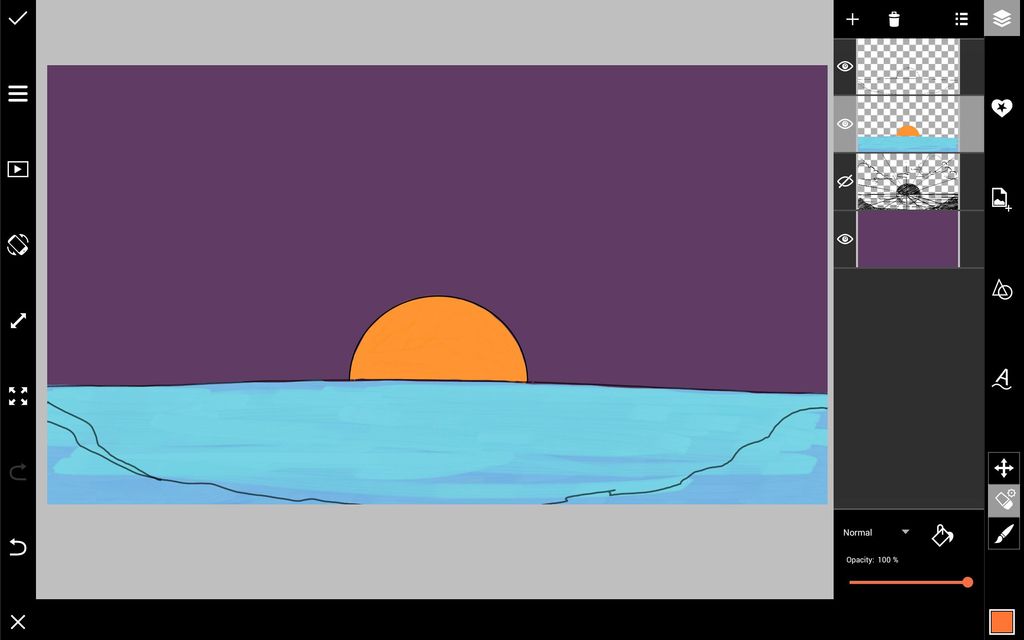 Step 3: Draw Shoreline & Sky Details
Continue adding color details. Use a soft, semi-transparent brush to draw sunlight and clouds, and a hard, opaque brush to draw the shoreline.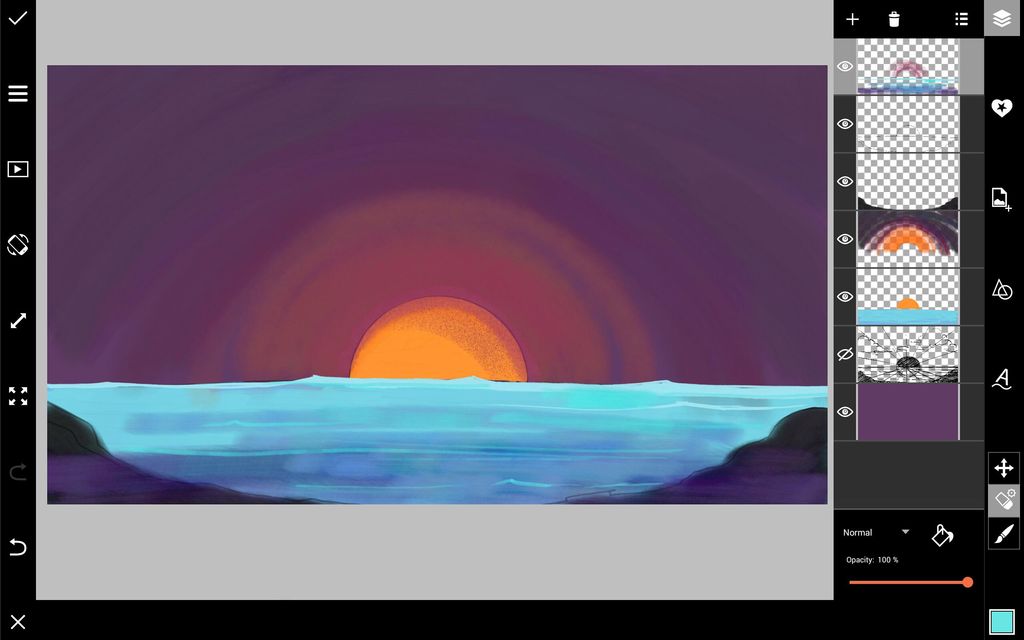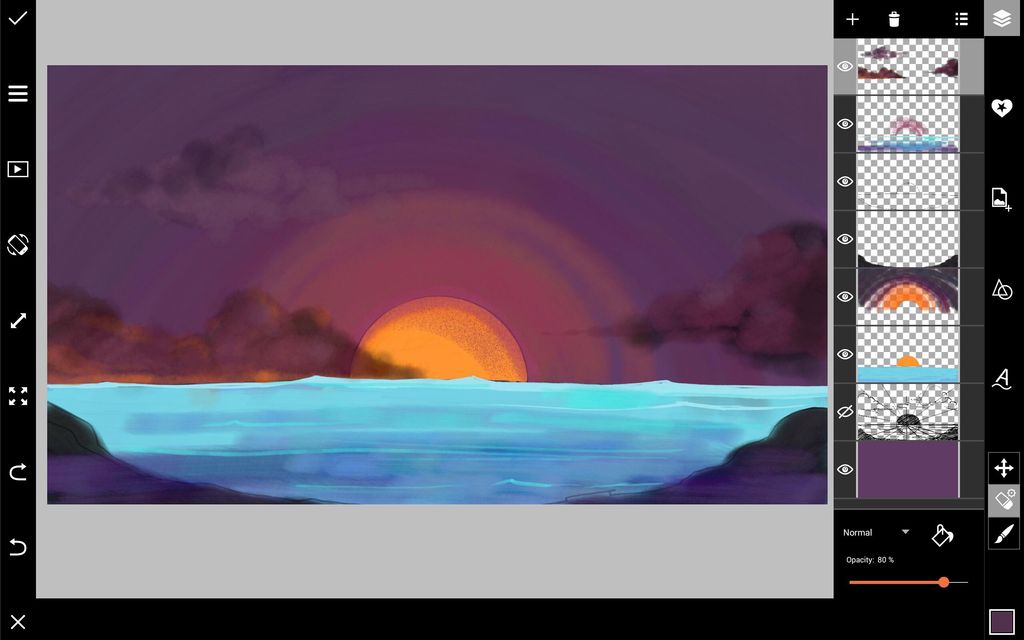 Add Light & Final Details
Using a soft, semi-transparent brush, add light to your image. Use the radial lines in your original sketch to guide you as you draw rays of light. Draw in your final details, such as grass, birds, and stars in the sky. Add a lens flare as a finishing touch.