With so many ICONIC Halloween filters why bother wearing a costume at all?
As spooky season soon approaches, the yearly routine of piecing together a fierce and frightening look for your Halloween festivities will come around quicker than you think. The last-minute trips to costume stores. The huge panic when your gothic glam is giving gothic sham 😔. Look, we've all been there!
But alas, Picsart is here to be your Halloween helpline. With a range of various scary, exciting Halloween filters and effects available to use you'll be HORRIFIED by how good you look!
AI-Generated Filters 
Halloween Makeup can be an absolute nightmare –  and not the good kind. Unless you are certified MUA this process can become messy af. But good news! With Picsart's new AI-generated filters you can transform yourself into a number of Halloween favourites! Wanna be a scary skeleton? You can! Wanna be a mysterious mermaid? Go for it! With new filters being added all the time the options are scarily good ❤️. To find them, simply go to the AI section of the menu bar at the bottom of the screen. You can select your sickening selfie and apply the filter from there.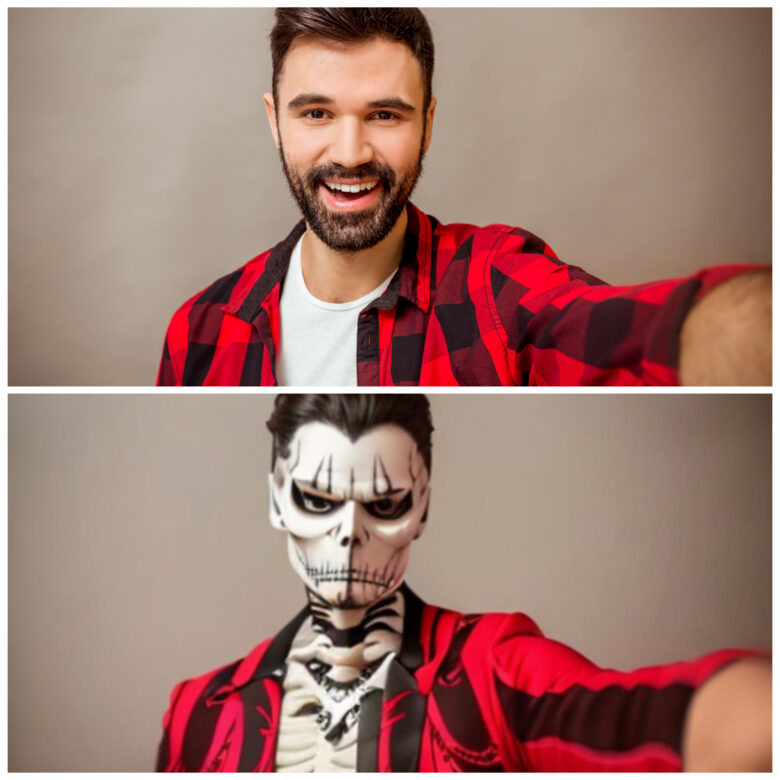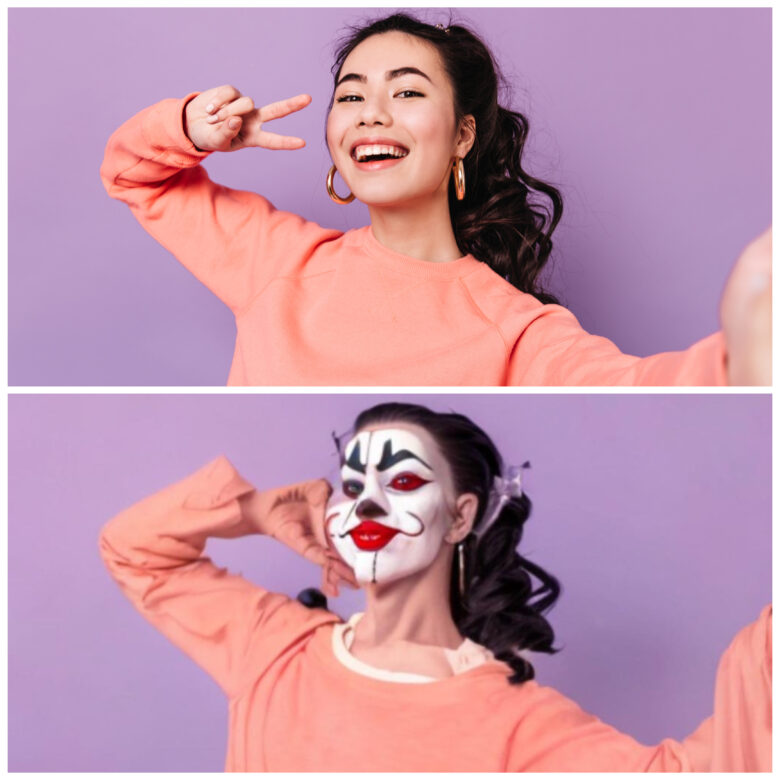 AI Replace 
Now that you've got your makeup sorted, the next thing that we can help with is of course your costume! Or in this case, you're lack of needing one… Picsart's AI Replace feature can be used to change objects in images to be completely different things. You simply use the brush tool to highlight the thing that you want to be replaced and then search for the new item you want! So now instead of having to go out and literally buy a witch costume, you can use this tool on the app instead. One click of a button and then boom! As if by magic you now have a pic of you in your beWITCHing outfit!  To find this fab tool, simply tap AI Replace in the AI Tools section of the Create page.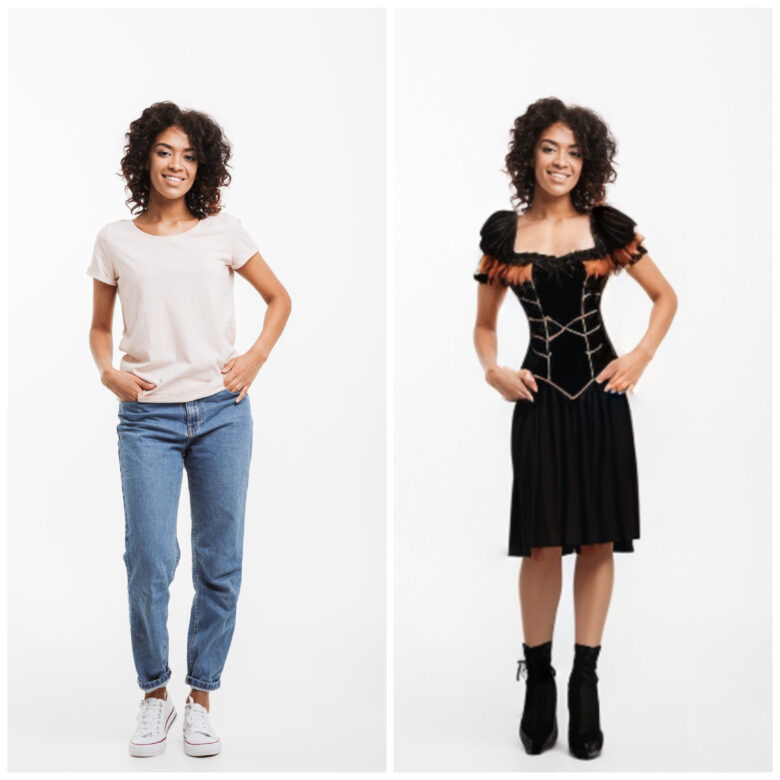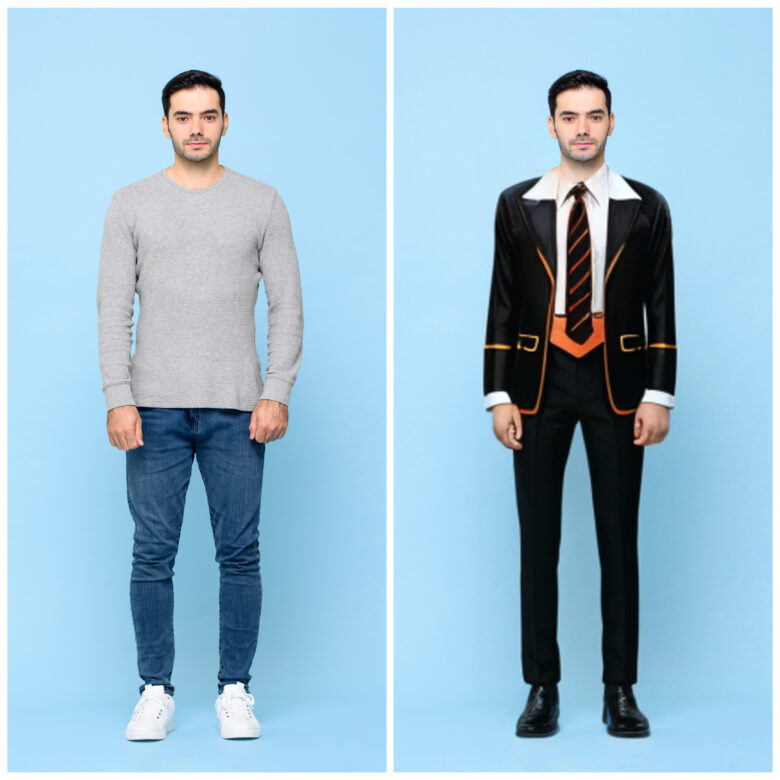 Upcoming AI Avatars
If all of this wasn't exciting enough, soon we will be launching some new AI Avatar styles! From the first week of October, you will be able to transform yourself into an eerie AI-created version of yourself. This new edition to our AI Avatar feature will further allow users to express themselves in an entirely new way. As well as this, later in the month we will also be launching a post-apocalyptic AI Avatar style. Think of it as a way of seeing yourself as a character in your fave shows like The Walking Dead or The Last of Us! Cool af tbh.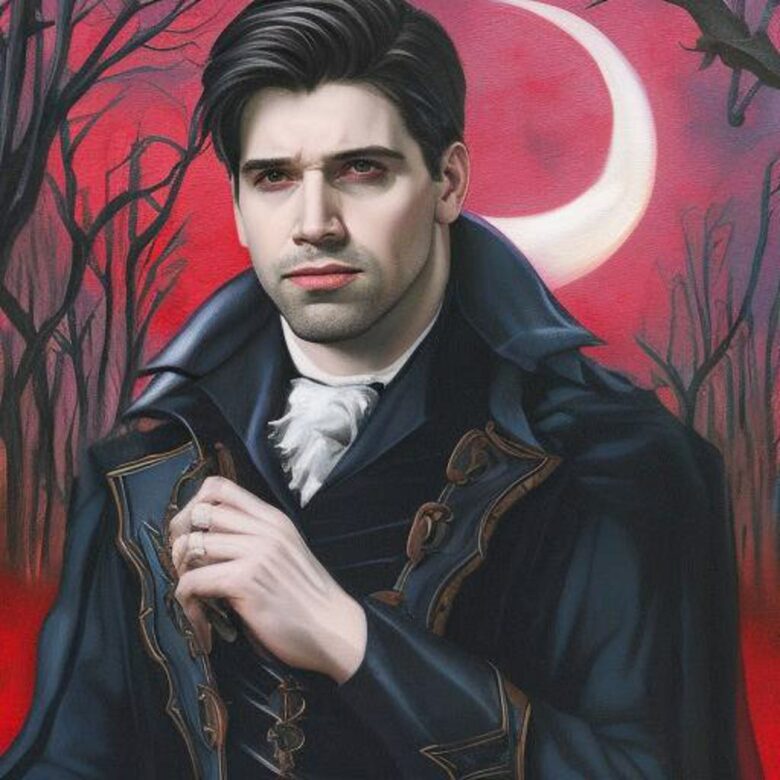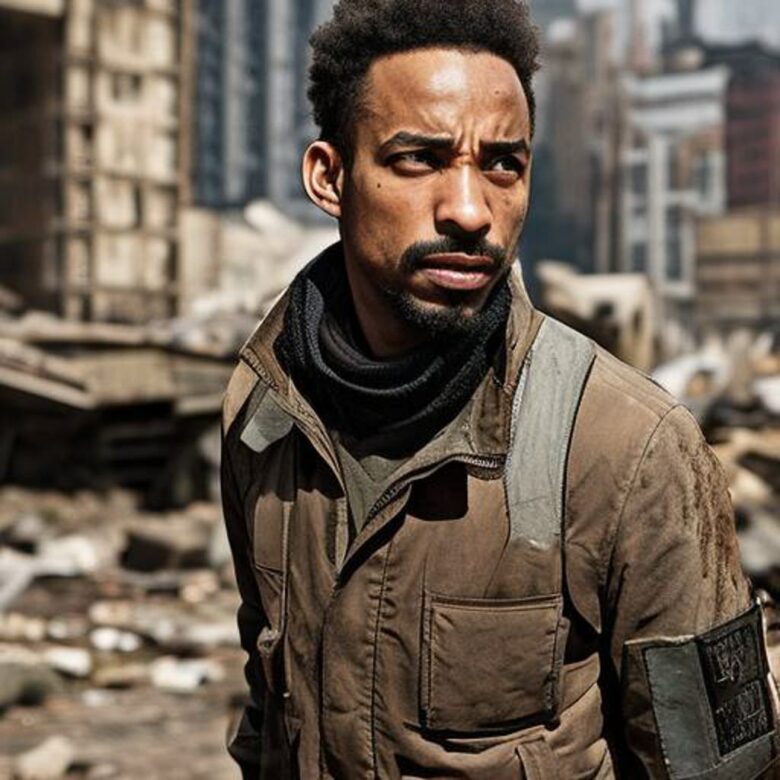 Halloween Stickers
For a more subtle approach to heightening your Halloween vibes, we also have a wide range of spooky stickers! From devious-looking pumpkins to a chilling blood-stained hand there are all sorts of freaky & fun stickers that can be used. They are the perfect addition to your Halloween photos, and can  be found in the Stickers Section on the search bar. Simply search Halloween and browse to your heart's content!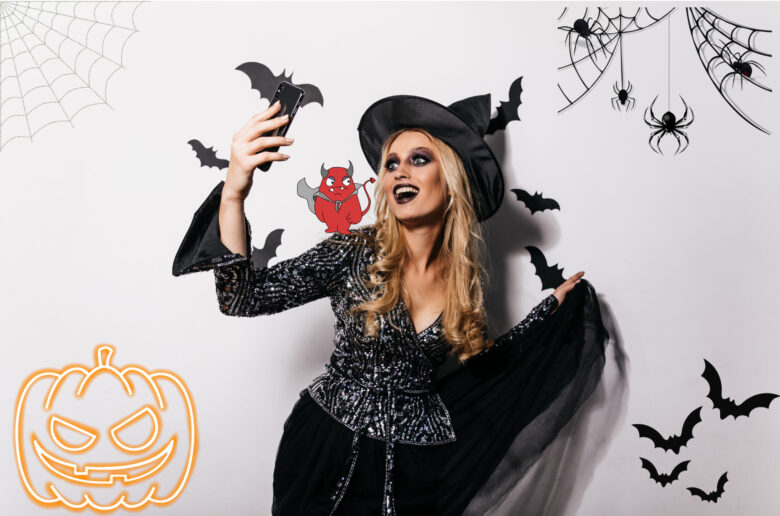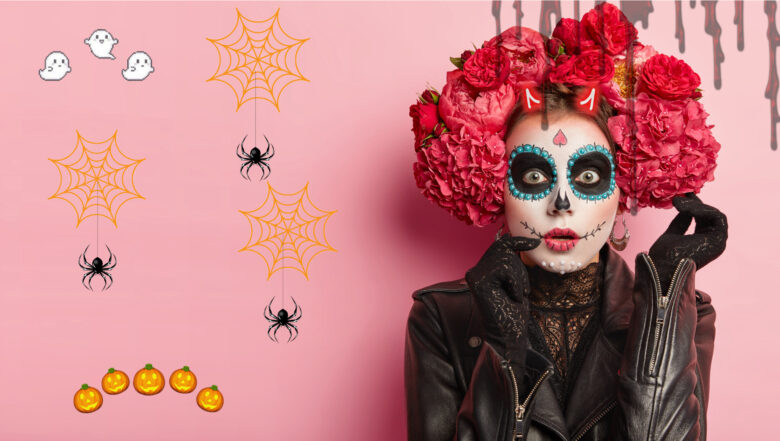 Halloween Fonts
Another fun addition to your frightening photos and artwork is the Halloween-styled fonts! With iconic names like Frankentype and Wolfblood Pro Regular who wouldn't want to use the freaky fonts on their creations! To find them simply click on the Text option on the menu bar. Once you've typed your words click on the pink arrow and you will see a search bar. Type in Halloween and take your pick!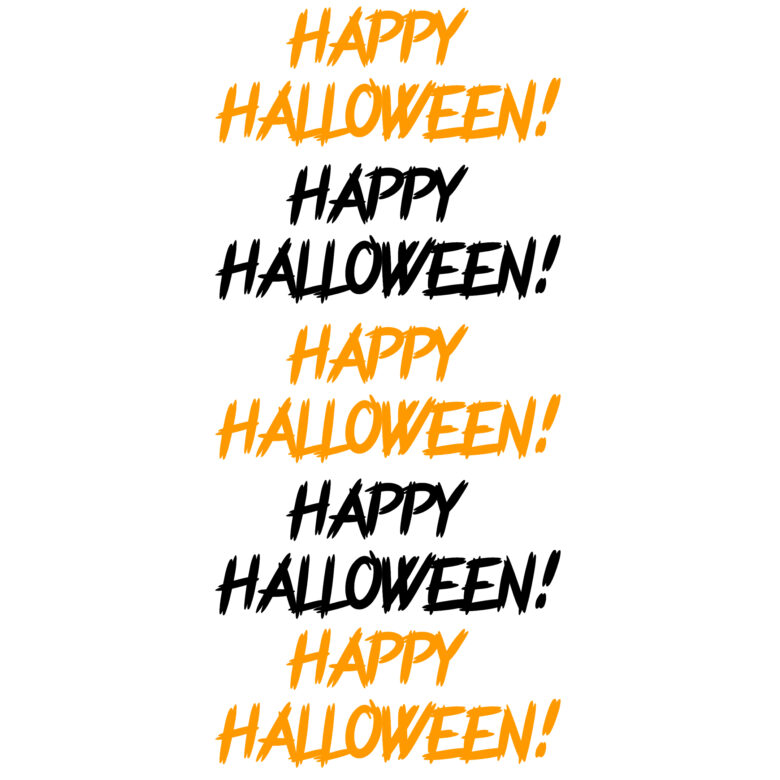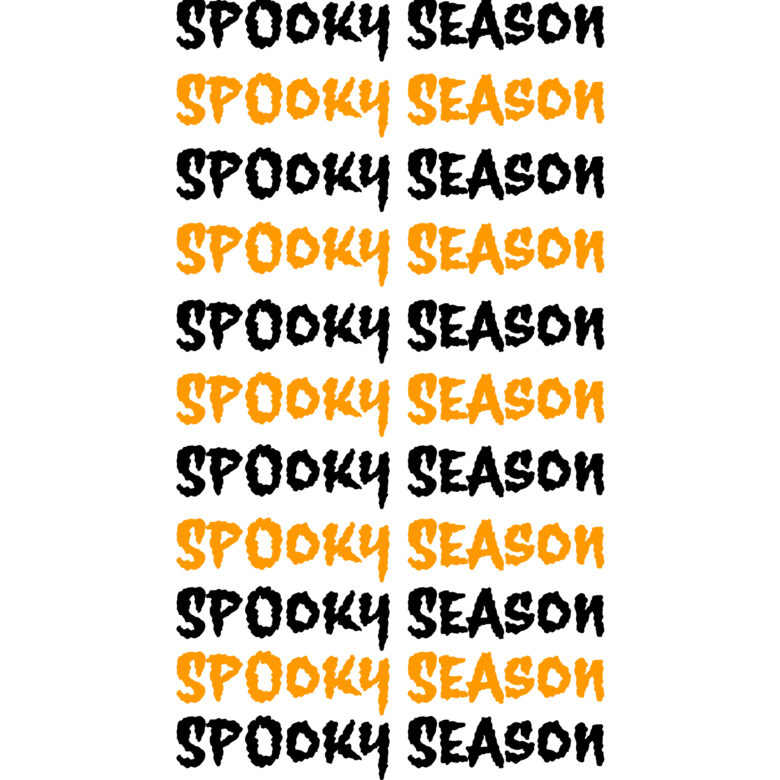 Spooky Challenge! 
Creativity is always at the forefront of Picsart's exciting online community, with fun and exciting challenges being completed in our Spaces. We recently put out a special spooky prompt where we asked you guys to create your best Halloween-themed characters! You all most definitely did not disappoint 💀, from devious-looking pumpkins to basically the cutest ghost that I've ever seen, you all did an incredible job 🖤.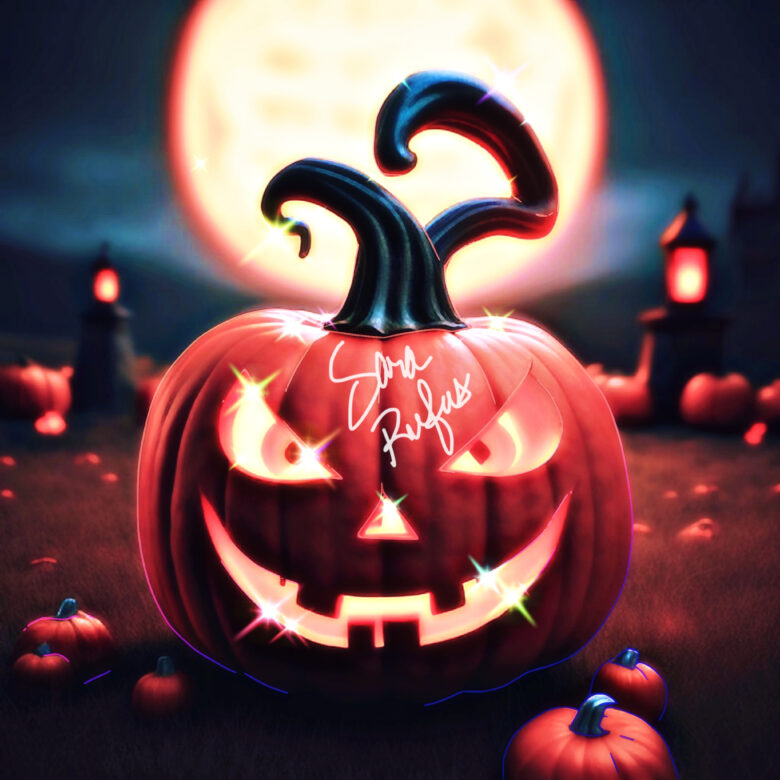 Image Credit : @sararufush2021_23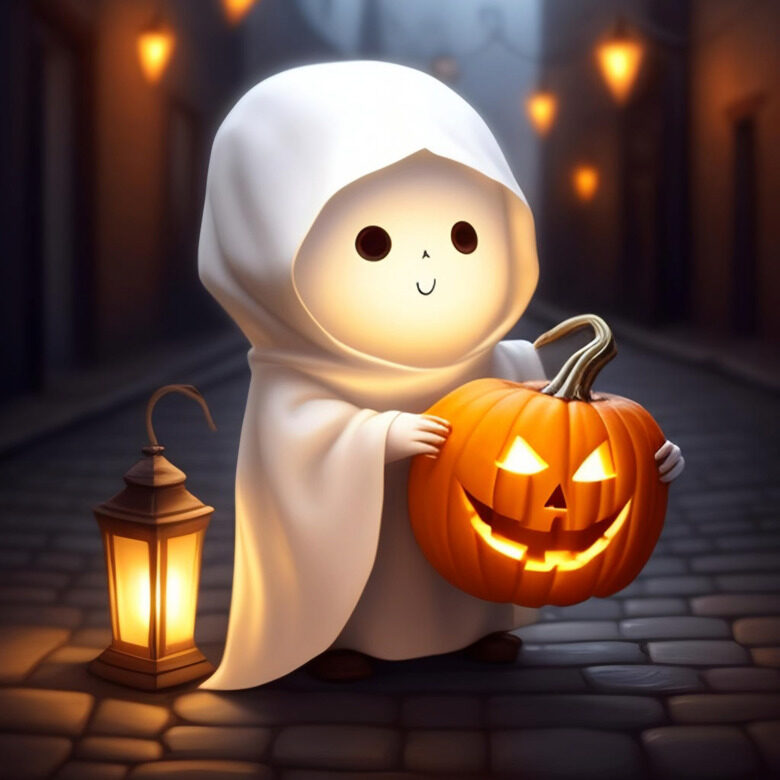 Image Credit : @tolino123
With all of these incredible features and the excitement of more to come, this year you can forget about the stress of Halloween costumes. Picsart has absolutely got you covered 🖤.
---
Empowering the Creator in Everyone
Picsart is the world's largest digital creation platform. Its AI-powered tools give creators of all levels the ability to design, edit, draw and share photo and video content anywhere. It's used by consumers, marketers and content creators for both personal and professional design, and is available to businesses via API partnerships and integrations. Picsart has collaborated with major artists and brands like Discord, PopSockets, Shopify, Taylor Swift and more. Download the app or visit picsart.com