UPDATE: Scroll down to watch the live how-to video for this edit!
If you're all about surreal photo edits and dreamy galaxy remixes, then we're with you 100%. There's something about those impossibly-beautiful pictures that we just can't get enough of. That's why we've put together this photo editing tutorial to show you how to make a galaxy window photo collage that's pure magic (and also really easy). After all, everyone deserves a room with a view, right?
Download PicsArt photo editor and collage maker for iOS, Android or Windows.

Open your picture in the photo editor and tap on the Add Photo icon. Tap on the search icon in the top right corner and search for "galaxy." Tap on an image to choose it.

Enlarge the photo so it covers the window in your picture. Lower the opacity a little. Tap on "Blend" and switch to the Darken blending mode.

Tap on the eraser icon and erase the edges of your photo. Tap on the check mark to confirm, then tap on "Apply."

To give your photo a more moody look, tap on Effects > Dodger > Apply. You can also go to Tools > Adjust to tweak the saturation, contrast and other settings until you're happy with your image.

When you're done, tap on the arrow in the top right corner. Save your edit and share it on PicsArt with the hashtag #GalaxyWindow!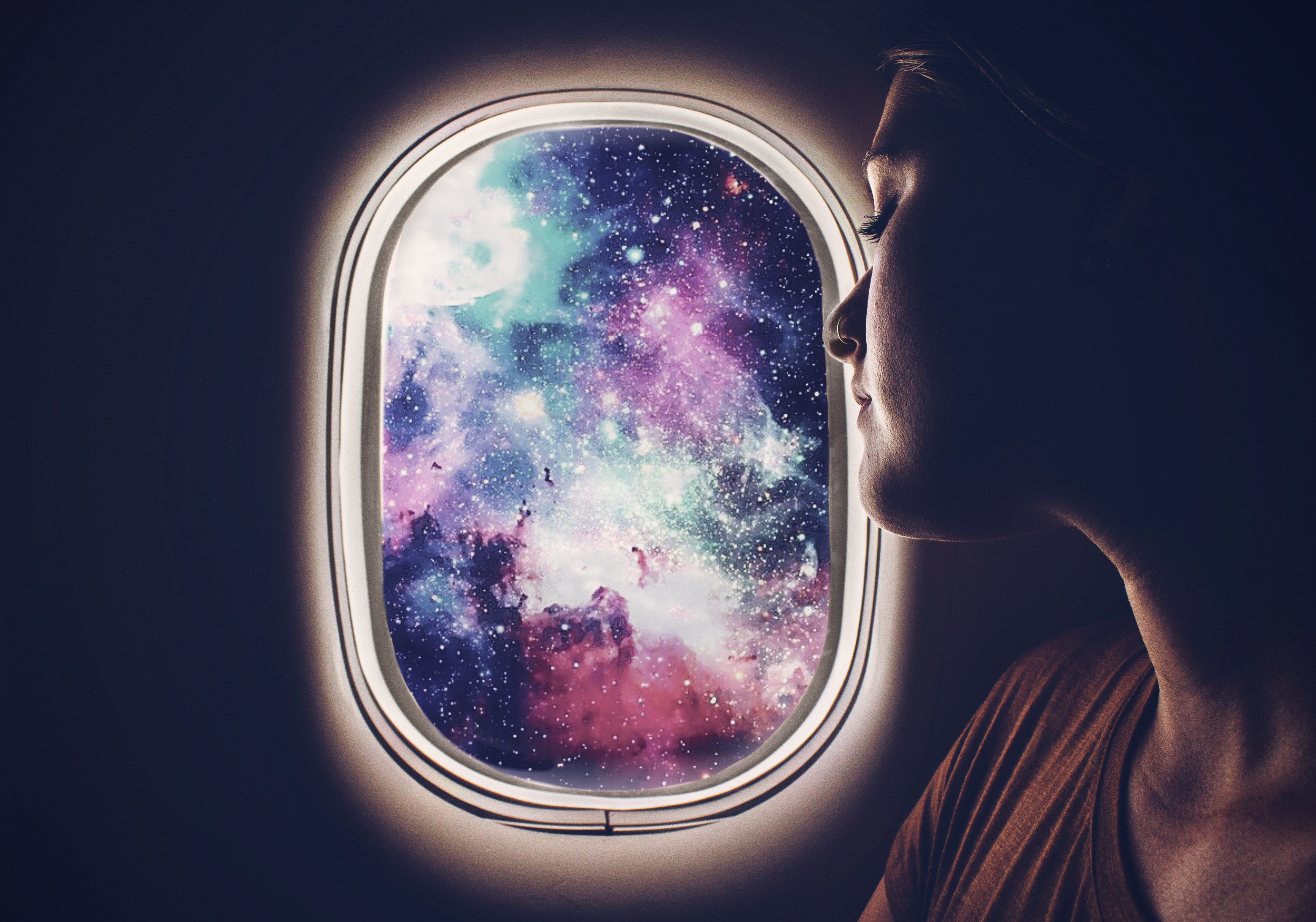 PicsArt photo editor, collage maker and sticker maker is all about you. If you haven't tried it, you're missing out! Remix free-to-edit pictures into awesome collages and memes. Download the app to get in on the action.