Leo Season: July 23 – August 22
Where you at Leo fam?! ??‍♀️?‍♂️
What's that? You just got back from shopping and have an epic haul to show for it? Of course you do! JK, JK we're just playing ? We know you can't help it that the universe hardwired you to have an unhealthy love for allll things cute. Outside of your inability to resist a good jean jacket, blogger-worthy hat, edgy mules, adorable miniature backpack, etc. — you're basically, well, flawless! By nature, you're an exceptional leader, have a heart of gold, and are always ready to throw down for your besties. Go you!
The Tea On Your Upcoming Year ?
Love Horoscope ?: If flirting was a test, you'd be acing it 10/10 times AND getting extra credit points to boot. Relationshipping?Not so much (sorry!). This year, setting aside your trademark Leo pride will be key if you want to make it work with your boo! If you don't, we're sorry to report it'll be an Adele/Sam Smith/Billie Eilish soundtrack kind of mood ?
Travel Horoscope ?: Good News: We have confirmation that this year you're going to lead your squad to the best vacay maybe ever? Just remember to go with your gut instincts when the opportunity arises and you'll be gucci! Oh yeah, and don't forget to pack your favorite 'fits because there's about to be some killer photo-ops that scream 'Instagram influencer'.
Friendship Horoscope ?‍♀️: Get your pep talks ready to roll. Your day-ones are going to need them this year! Don't be afraid to layer on the cheese when your friends hit you up for advice. Think motivational and avoid anything too practical. If all else fails, break out the Ben & Jerry's! What can we say? Sometimes eating your feelings is in fact necessary.
Leo Photo Editing Guide
We created a PicsArt Leo guide to help you shine equally as bright on social media as you do in real life where, let's be honest, you're THRIVING✨
Our SUN FLTR Series combined with our Light Masks scream (or should we say roar?) Leo! The result is fierce and fiery, just like you ? We recommend trying SUN1 with the Red Haze Light Mask and SUN2 with the Red Swish Light Mask for max "Likes," but you can't really go wrong TBH.
We'd be lion (ha!) if we said people were wrong to assume you love compliments. Let's be truthful, you 100% live for them. What the general public/non-astrologers don't realize is that Leos ❤️ giving out compliments even more than they ❤️ getting them! Next time you want to hype up your bae and/or friends go straight to the 'On Fleek' Sticker Pack on PicsArt. It's a MUST if you want to take your appreciation-post game to the next level!
The PicsArt Glitter and Sparkle Brushes were made ? for ? you ? We still can't get over the fact that your lucky colors are gold, yellow, red, and orange — not glitter, glitter, glitter, and more glitter! Like what? Next time you're feeling #Extra (so, in approximately 2 minutes) or think your social media feed needs a refresh, just swipe away!
Of the 12 signs, you're definitely the most likely of the zodiac crew to keep up with the Kardashians/Jenners and, as a result, try to replicate their constantly evolving locks. We're not judging! We're here to support your hair chameleon lifestyle ? Next time you want to change up your fabulous Leo mane, skip the salon and head straight to the Beautify Tool! Pick from any color in the rainbow, then save and post! #KylieJennerWho?
Template – Leo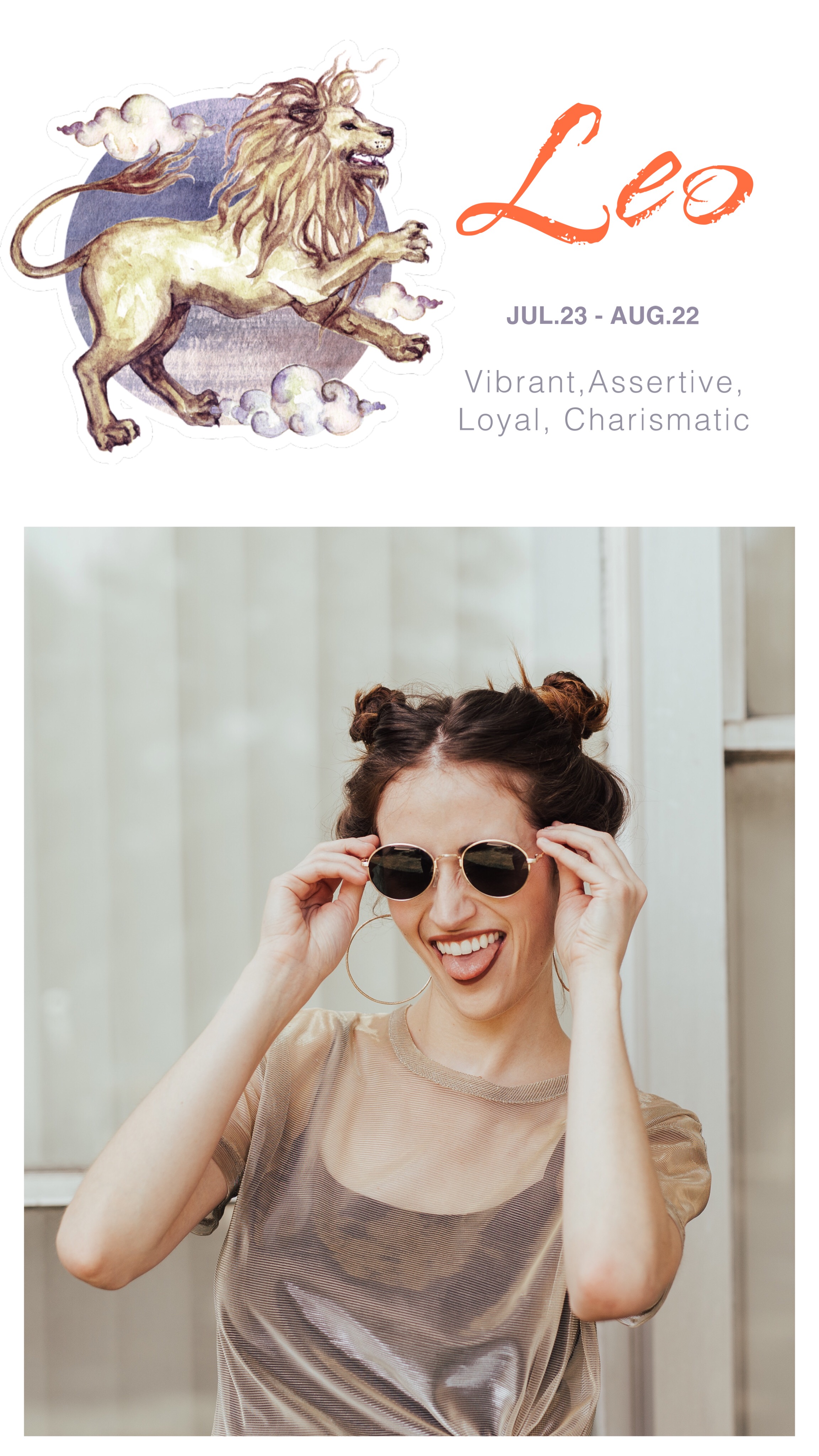 More proud to be a Leo sign than ever after reading the above? You should be! Tell the world what's up with our Leo Template. Just select a fire selfie, save, and post! Did we mention it's the perfect size for your Insta Story? ?
PicsArt photo and video editor, collage and sticker maker is the world's largest creative platform with more than 100 million monthly active users and influencers. PicsArt has collaborated with several brands and artists, including Disney, MTV, Dior, DJ Snake, Gwen Stefani, Maroon 5, 30 Seconds to Mars and more. Step-up your photo editing with thousands of tools, edits, backgrounds, stickers and filters. Awesome starts here! Download the app today, and upgrade to PicsArt Gold to unleash your creativity!