Are you interested in making pixel art, but have no idea where to start? Don't worry, you're not the only one. Like all things retro, pixel art has surged in popularity in recent years. Back in the day, it was mostly used in 8-bit and 16-bit video games due to technical limitations, but nowadays it's a whole artistic movement with a fond cult following. If this old school aesthetic has piqued your interest, then you'll be happy to know that it's also easy to learn how to make pixel art.
We've dropped all the knowledge you could possibly need below, along with some helpful tips and tricks to try out immediately.
So let's get to it.
What is Pixel Art?

To understand what pixel art is and how it was created, we need to go a little back in time. Pixel art is a form of digital art specifically created for the first video game consoles.
If you've encountered pixel art through video games, you might've also heard the term sprite or spriting. Sprites are two-dimensional images or animations that are integrated into a larger scene mostly in 2D games. To put it in more simple terms, it's often the characters you encounter or play as in two-dimensional games. So what does this have to do with pixel art? Well, hobbyists often use the term spriting to describe the act of creating or modifying pixel art.
Something can be considered pixel art if it was created by deliberately controlling the placement of each individual pixel. There is some disagreement among pixel artist aficionados about whether images created with filters that mimick the pixelated effect should be considered true pixel art or not.
Another characteristic of pixel art is the limited number of colors used within artworks. Back in the day, this was due to display and hardware limitations, but nowadays, it's employed as a way to feed into the retro aesthetic. A large number of colors similar in value also tends to make the image look muddy and so is not recommended by experienced artists.
Is it Difficult to Learn?
Now that we have established what qualifies (or not), you're probably wondering how to create your own. Really, it depends what type of pixel artwork you want to make. Some pixel artists work on elaborate pixelated masterpieces while others favor old-school simplicity. The choice is entirely yours.
The thing that makes pixel art easier to master than traditional art is that it's rather easy to copy. While with traditional art, you have to focus on individual brush strokes, with pixel art you only have to think about where to place each pixel. If you're trying to recreate pixel artwork, all you have to do is create a grid and copy the placement of pixels according on your empty canvas.
If this sounds like something you're interested in, then it's time to make some pixel art of your own.
Tutorial for Beginners
Approaching pixel art is no different than any other art form out there. It takes patience and practice. That said, it's easy to get into and the tools required to create pixel art are widely available. You won't need anything more than your phone or a computer.
It goes without saying that achieving more advanced levels of pixel art takes as much dedication as other types of drawing. We'll highlight everything you need to begin at a basic level, here.
The Tools
You don't necessarily need the latest paid drawing platforms to make amazing pixel art. There are both paid and free platforms that you can create pixel art on whether you're on your phone or computer. And the best part is, they're all completely viable. If you're using your mobile phone, you can simply download Pixelart by Picsart. It's both free, and it includes tons of tutorial-like mini games that work perfectly as your first steps for creating pixel art. You can also use both the app and web tools on Picsart itself.
The Basics
Pixel art can get super complex and advanced. It depends how deep you want to go really. But we'll stick to the basics for this short tutorial.
We've broken everything down to three simple concepts that will help. They're easy to pull off on any platform too. Yes, even in Microsoft paint.
But before we begin, you need to set up your canvas. We'll start with the bare minimum to make things super easy. When starting a new project choose to set your canvas size by pixels and set the width and height both to 16. This will give you a neat little square canvas to draw your first pixel art illustration in.
Line
You need to start with the pencil tool of your platform, and set its size to 1px (the smallest size). To make pixel art, all you need is the pencil tool and a lot of patience.
Start off by drawing the outline of your illustration by putting in one pixel after the other in what's known as a pixel perfect line. The outline of your illustration needs to be exactly one pixel wide, in a straight line, connecting only diagonally with other pixels whenever you need to draw a curve.
If you do end up with a third pixel that's in between two other diagonal pixels, that's known as a jaggy. Simply erase it to keep your pixel perfect outline.
Base
This is the easiest step. Once you finish the outline of your pixel art, simply grab the bucket bucket tool of your platform, and fill in the color of each section of your illustration.
Just make sure each separate section of your pixel art is closed off from another in order to contain the paint from the bucket tool in its respective section.
Shade
This is the trickiest part out of the whole process. Choose one of the sections of your artwork, then select the pencil tool.
Pick a color that's a couple of shades darker than the color you used to fill the section you're about to shade. Once you find the perfect color, fill in one by one the pixels (areas) that you think would be in shadow.
Then pick a color that's a couple of shades lighter than the original color you picked to fill in the section. Now fill in the edges that the light would hit one by one. Repeat this process for all the different colors that are in your illustration.
Tips
Start slowly and pick the pace up as you see fit.
No need to go all in on a major art platform from the get go. Start with a free platform then see how things develop.
Start with small canvas sizes such as 16×16 or 32×32, then slowly go bigger.
Stick to static images until you're completely comfortable, before you move on to pixel animations.
Make sure to save your final results in PNG format to avoid any quality loss during saving.
Share your work with the community for feedback.
Above all, have fun.
Can You Turn a Picture into Pixel Art?
You absolutely can. With Picsart, you can transform any of your photos into pixel art.
Whether you're on your phone or your internet browser, the process is essentially the same, but with some key differences as noted:
1) Upload image you wish to turn to pixel art using the Picsart online editor or your Picsart mobile app.
2) Then select fx.
3) On mobile, scroll to the Artistic effects category. If you're working on the desktop editor, select Distort.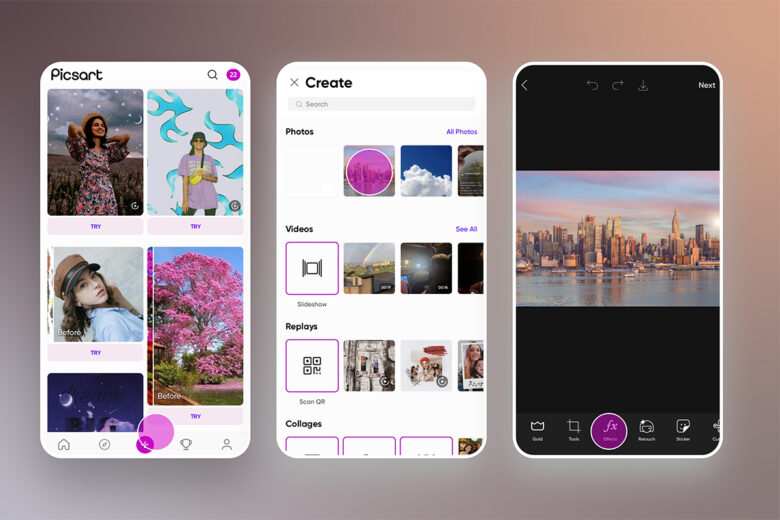 4) Now choose the Pixelize effect (this applies to both online and mobile edits).
5) Tap on the effect's settings to adjust the level of pixelation that you want on your photo.
6) On mobile, click Apply and then Next to save or post your work. On desktop, it's Export, where you can then download or share your work.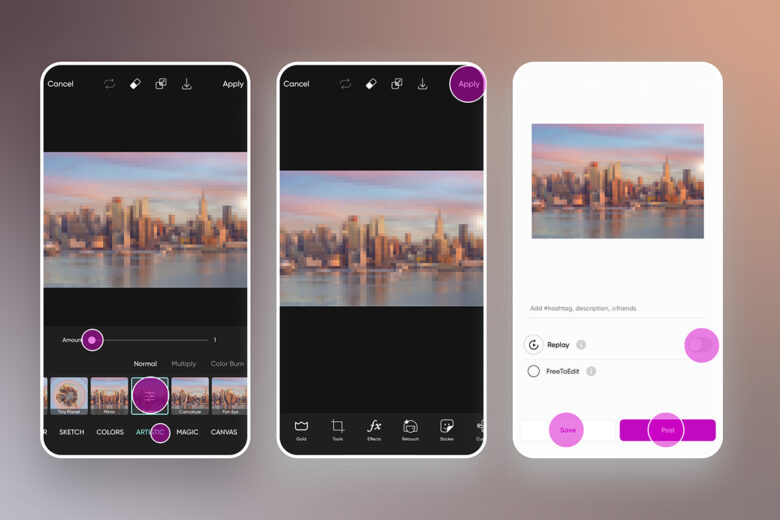 Picsart is a full ecosystem of free-to-use content, powerful tools, and creator inspiration. With a billion downloads and more than 150 million monthly active creators, Picsart is the world's largest creative platform. Picsart has collaborated with major artists and brands like BLACKPINK, the Jonas Brothers, Lizzo, Sanrio: Hello Kitty, I am a Voter, Bebe Rexha, Maroon 5, One Direction, Warner Bros. Entertainment, iHeartMedia, Condé Nast, and more. Download the app or start editing on web today to enhance your photos and videos with thousands of quick and easy editing tools, trendy filters, fun stickers, and brilliant backgrounds. Unleash your creativity and upgrade to Gold for premium perks!