Ever wished you could turn back time and undo the damage that years have inflicted on your cherished photos? While we can't hop into a time machine, we do have something almost as magical: artificial intelligence.
With AI-powered photo restoration tools, you can breathe new life into worn-out photographs and relive your memories in all their glory. From sharpening images to restoring colors, here's how to restore old photos with Picsart so you can cherish those memories for years to come.
How do photos become damaged?
We've all been there — rummaging through a dusty box of old photographs, only to find faded colors, crinkled edges, and mysterious spots. So, how exactly do photos become damaged?
Fading and discoloration
Remember how vibrant and lively the colors in your old photos used to be? Color fading is a common phenomenon, and it happens due to the inherent qualities of the photographs and the way they're stored over time.
Traditional color photographs, typically developed using processes like dye-transfer printing, can degrade over time due to the instability of the color dyes. These dyes break down when they're exposed to light, humidity, and other environmental elements, which leads to color fading and blurring.
At the same time, exposure to ultraviolet (UV) light can take away the vibrancy of your photos. After all, your family portraits on the living room wall have probably been basking in sunlight for decades. UV rays can gradually alter the structure of the dyes, leading to color shifts and fading.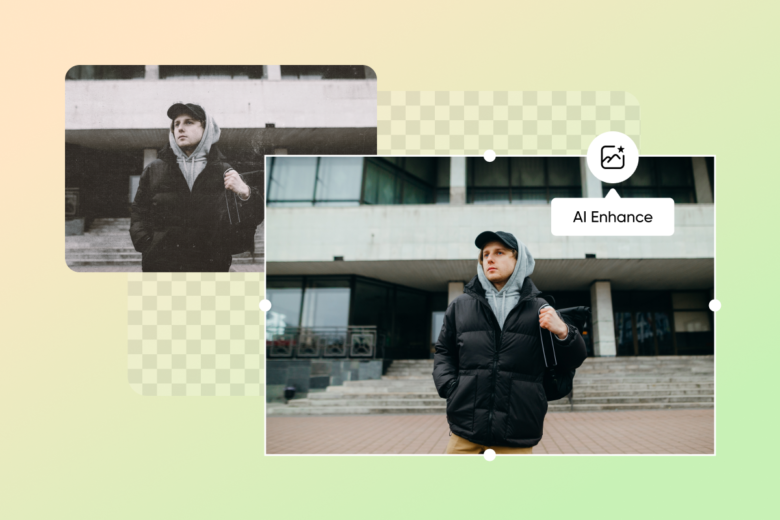 Scratches, tears, and creases
If you've stumbled upon old pictures with scratches, tears, or creases, you're probably already familiar with the heartache that comes with it. Scratches happen when the delicate surface of a photograph comes into contact with abrasive materials or rough handling. Even the slightest scratch can distort the image, which can obscure fine details.
Meanwhile, tears and creases are typically caused by mishandling. Regardless of their size, tears and creases weaken the structure of the photo and expose it to environmental elements that accelerate deterioration. They can also be gateways for moisture and airborne pollutants, leading to discoloration and mold.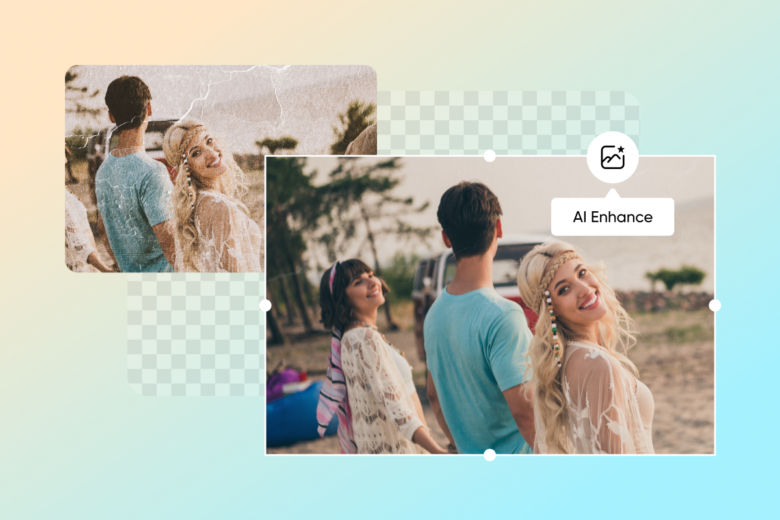 Mold, stains, and moisture damage
Unfortunately, physical damage doesn't just impact the aesthetic appeal of old photographs; it also has a profound impact on their longevity. Damage can introduce vulnerabilities that accelerate the aging process. For example, moisture can seep into crevices, accelerating the breakdown of emulsions and dyes. 
Mold, which thrives in moist and humid conditions, not only discolors and stains photographs but can also eat away at the emulsion, paper, and even the image itself. To prevent mold, be sure to store your photos in a cool, dry environment and ensure proper ventilation.
How to restore old photos
with Picsart
Want to learn how to get old photos back with just a few clicks (or taps)? If you're sorting through old photo albums or family portraits, you might want to start by scanning or taking pictures of your older photographs.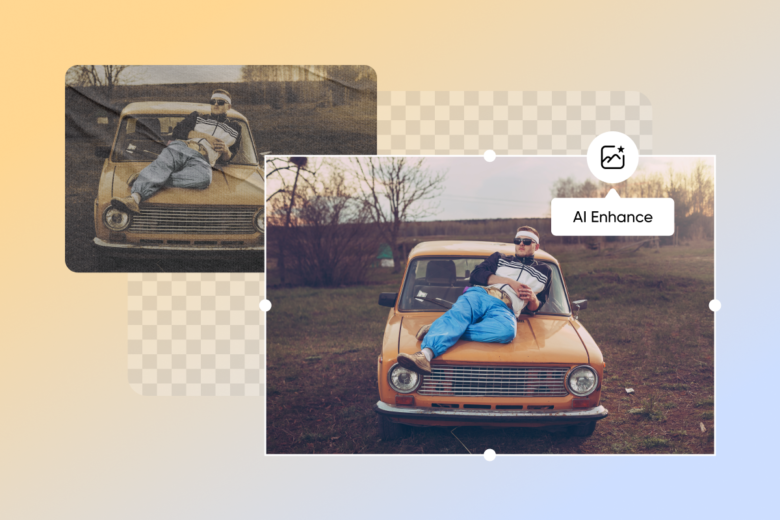 Once you've uploaded the picture to your smartphone or computer, you can start restoring pictures. From family vacation photos to vintage wedding pictures, here's how to restore old photos effortlessly with Picsart.
On the web: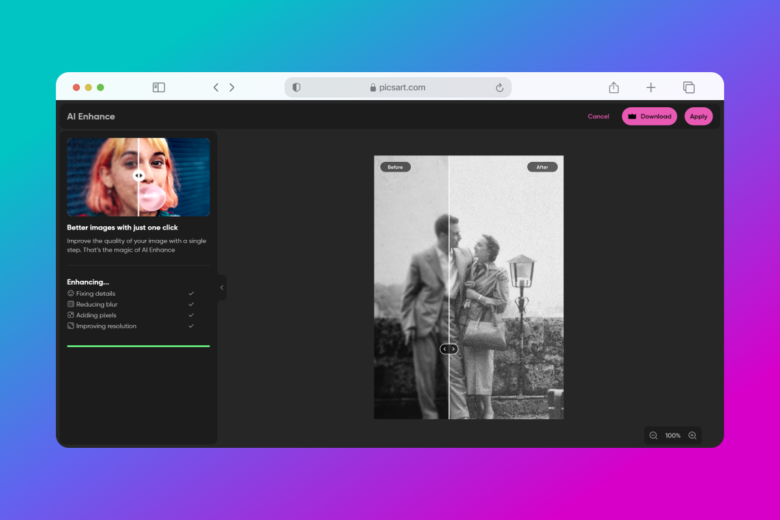 Open AI Enhance.

Then, upload a photo from your library to restore.

Enhance your photo.

In the photo editor interface, click the AI Enhance button to instantly bring your old photos back to life.

Preview your results.

Check out your newly restored photo. If needed, you can use our

photo editor

to add the finishing touches.

Download your image.

When you're finished editing, click Export and choose Download to save your new photo.
on the mobile:
Open the Picsart app.

Then, tap on the plus sign (+) to start restoring old photos.

Upload an image.

Select an image from your photo library to restore.

Open the Enhance tool.

Open tools, tap AI Enhance, and watch AI revive your favorite memories in just a few seconds.

Refine your image.

Use our photo editing tools to add any finishing touches.

Download the image.

Tap Next. Then, choose Save to download your newly restored photo.

Discover
how to get old photos back
With technology bridging the gap between the past and the present, photo restoration tools like Picsart are invaluable tools for keeping your memories alive. Even if time leaves its mark on your physical photographs, it's possible to restore the brilliance of your favorite memories.
So, what are you waiting for? Dust off those old albums, scan your fading photographs, and let Picsart handle the rest. It's that simple!