What is a bio in Instagram? Some of the most valuable space on the internet. This compact description on one of the world's favorite social media applications is "real estate" you don't want to waste. So if you're looking for what to put in an Instagram bio or just want cool Instagram bio ideas, you've come to the right place. 
Good bios for Instagram quickly and creatively give your target audience a comprehensive first impression. Whether personal or professional in nature, your account deserves to be summarized with a solid description so that followers can understand the work you do or the interests you're most passionate about. A good Instagram bio level sets viewers on what they can expect to see from your account. 
Because of the limited character count, making the best Instagram bio might feel a little daunting. But, we're here to walk you through how to make a good Instagram bio. To make yours extra special, consider using a different font to standout. Right, let's get to work on creating the perfect bio.
What is an Instagram Bio? 
Your Instagram bio is like a business card for your profile. When you know what to put in an Instagram bio, you start using this space as a way to show off your key skills, aspects of your unique personality, and in the case of professional accounts, even your contact information. 
The Instagram bio character limit is 150 characters, so you'll need to be brief. You can always check your character count using the Picsart word and character counter tool.

Below, we'll get into some Instagram bio ideas and tips on how to stick to just the essentials. Pro tip: it helps to start off by narrowing your ideas down to the words that express your personality or brand best.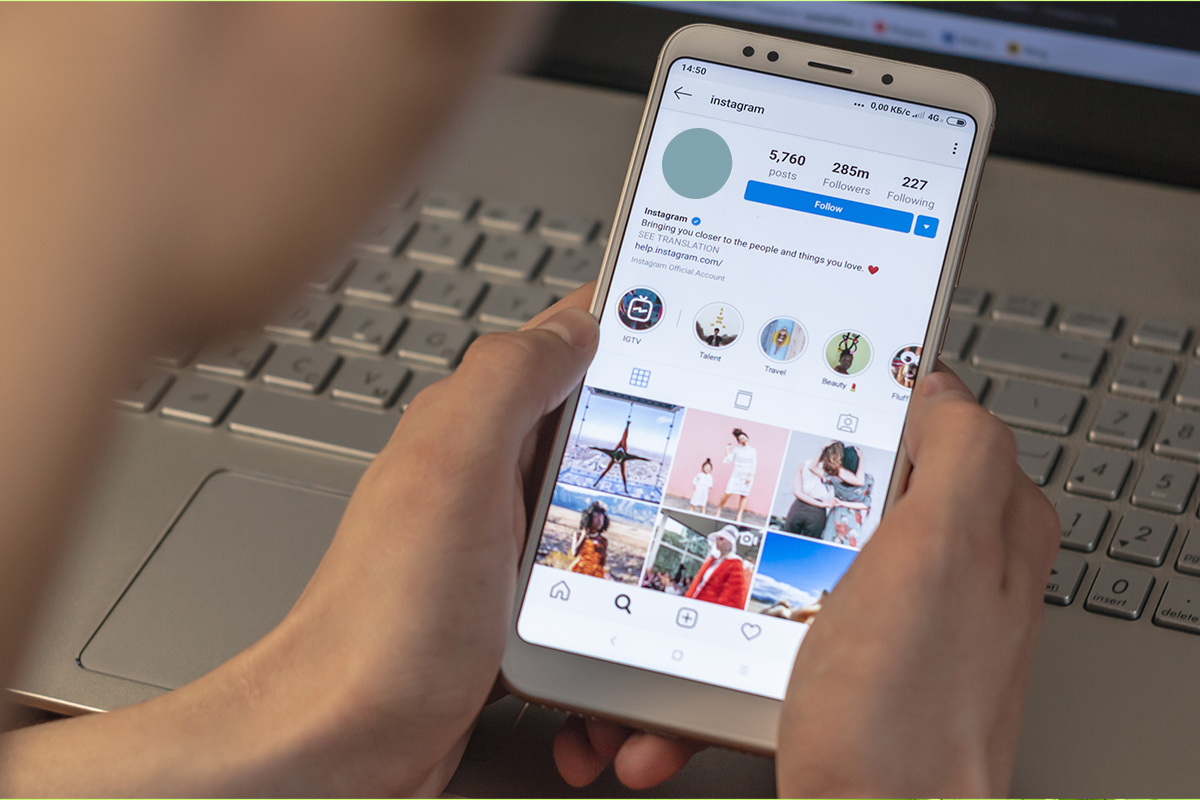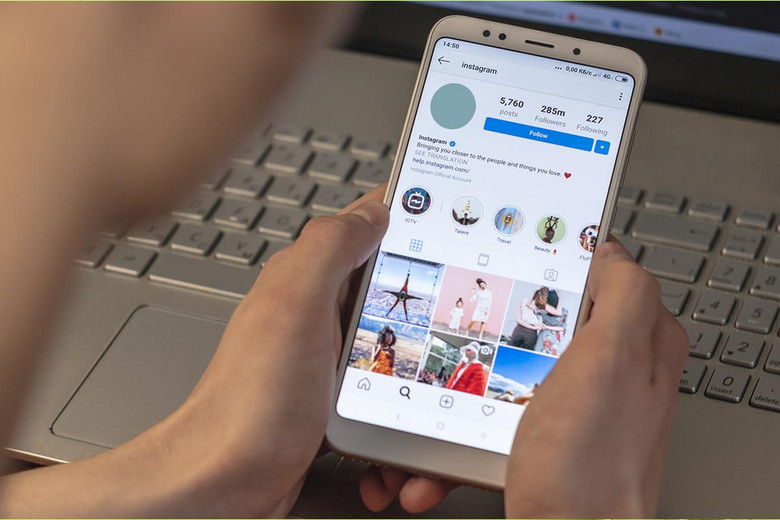 Why Does Your Instagram Bio Matter?
Even people who do not yet follow you on Instagram can see your bio, and depending on how you use it, this space could help propel your account success. At a very minimum, the bio will give people an idea of what you're all about. 
If you are using social media to grow a personal or professional brand, then this short bio at the top of your business profile can help viewers get a quick idea of your offering. This can be especially important if you want strangers to follow you organically because they like your content or mission. 
If your Instagram profile is more private in nature, this space is the first of many on your account where you can highlight your personal style, accomplishments, values, and interests. 
The Perfect Formula: How to Write an Instagram Bio
Who You Are
Before you start excitedly listing interests and accomplishments in your bio, give your viewers a quick crash course on who you are. For many of us, this will include some kind of job description or personal information. For example, you can tell the world if you're an architect, a coffee lover, or a proud mom of three. If you want the virtual universe to know you've recently become a pet parent, start there. 
What You Like
Now, it's time to gush. Describe a few things that are close to your heart. This may be a hobby, like cooking or travel, or a project or organization you're particularly invested in. If you're not sure where to start, check out some Instagram bio examples of the accounts you follow. 
How to Find You
When considering what to put in an Instagram bio, adding a website link is a great way to use the limited space to guide your viewers to discover more of your content. 
If you have a business account and want users to be able to contact you outside of your DMs (direct messages), then be sure to include a website URL. Many personal accounts choose to feature the website of an organization they support, a fundraising link, or their portfolio. Remember that your Instagram bio is public, even if your account is private, so don't share any personal contact information here.   
How to Engage
Many Insta bios, especially those of companies and influencers, include a call to action. If you have a project that you want to share or a product you wish to promote, show viewers how to find it. They'll often use a link in bio tool and reference it in their post copy, directing people to their Instagram bio to find the link and click through for more information.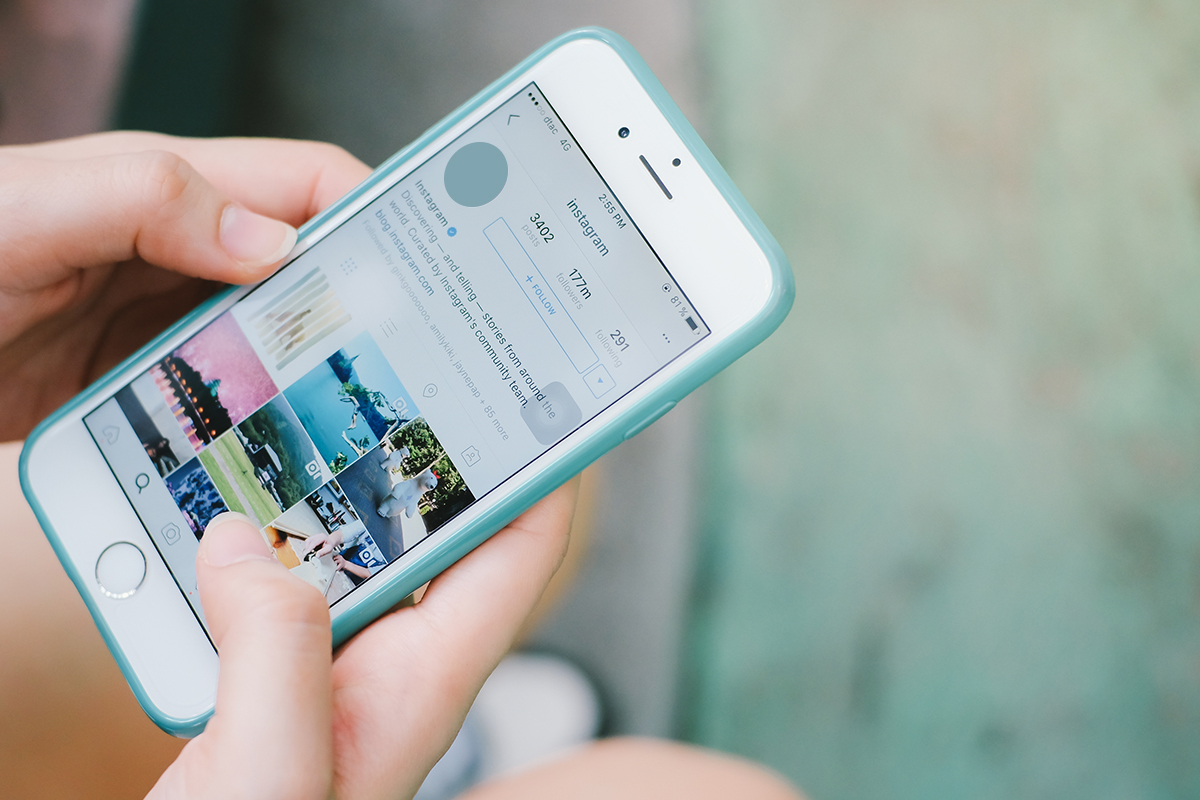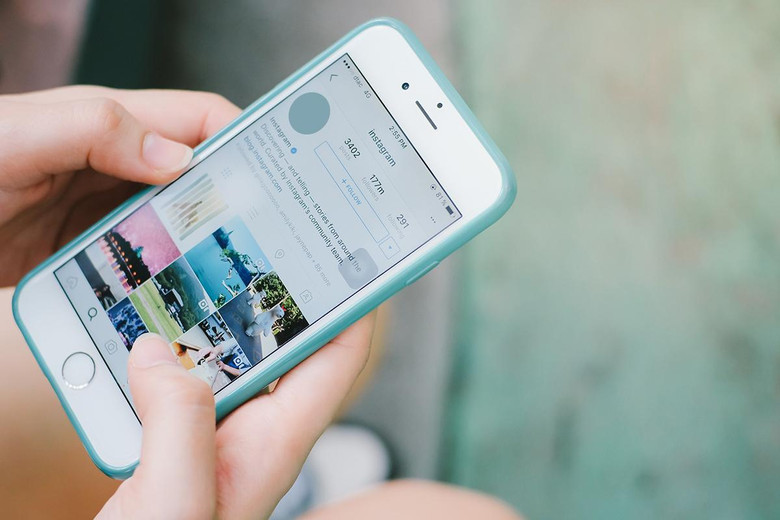 Creative Instagram Bio Hacks 
Include Your Website
Since your website houses a lot of information, you can save space by directing people here. And, if you sell a product online, then routing people to your e-commerce site is essential to making sales. 
Use Emojis
An image says a thousand words, so let emojis speak for you. You don't have a lot of space, so you can use emojis to save on characters. If you're an avid reader or share book reviews often in your Instagram Stories, for example, use the book emoji. For further help and resources on emojis, be sure to make full use of the Picsart emoji tool.

Watch the Characters
Get creative about how you use up those precious 150 characters. Don't repeat information (like your brand name) in the description that can be found elsewhere on your account heading. It's ok to spend time doing some soul searching on what you'd like to include. Try making a long list of words that describe you or your work and then narrowing it down to just the essentials. Another pro tip is to feature only your most relevant and recent work or accomplishments. 
18 Instagram Bio Ideas to Inspire You 
Now that you know how to make a good Instagram bio, it's time to start brainstorming for your own. Consider this list of our favorite Instagram bio ideas to jump start your brainstorm. 
If You're Into Travel 
1) Emoji flags of countries you've visited or want to visit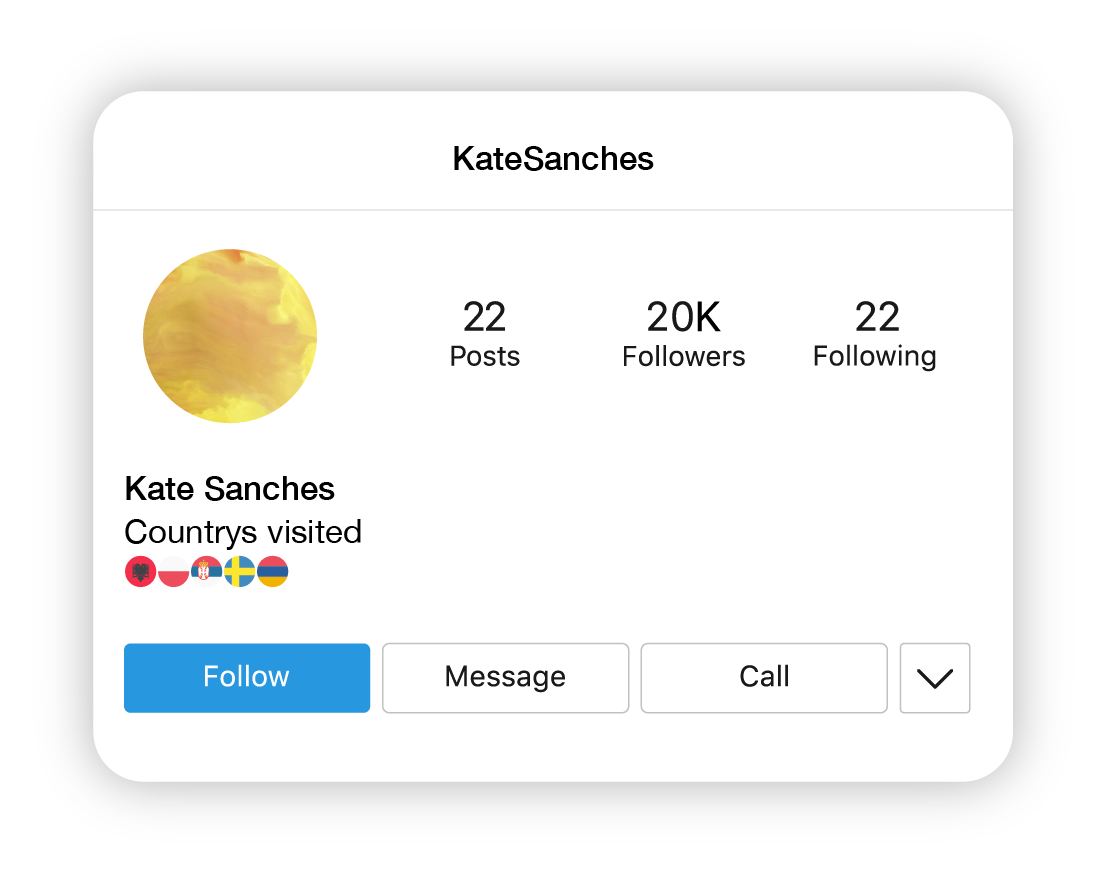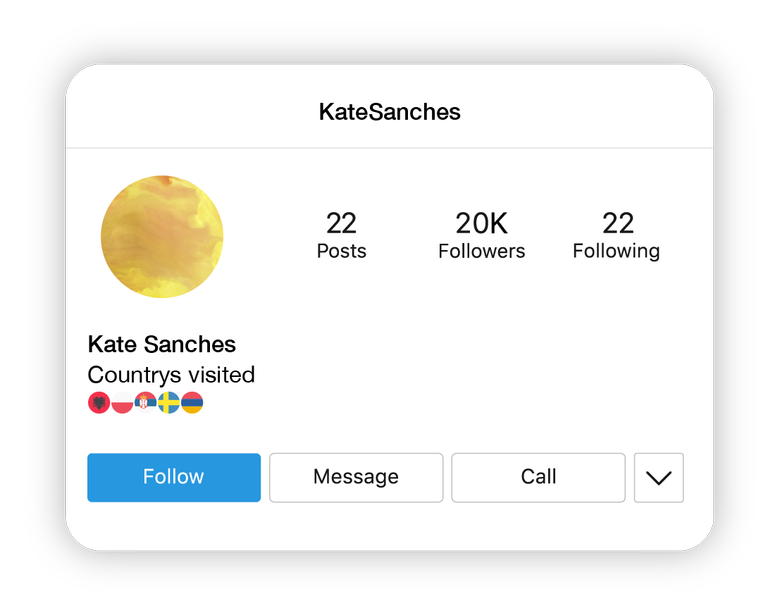 2) Emojis of your favorite modes of transportation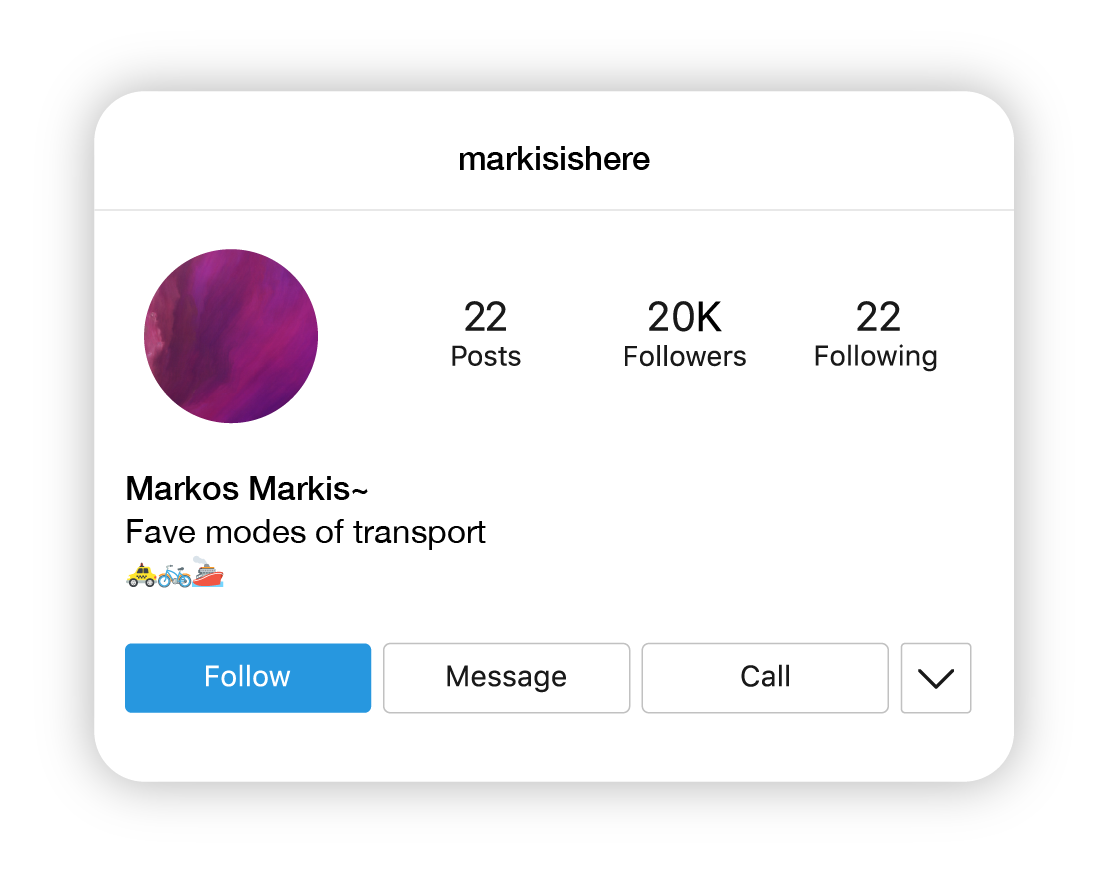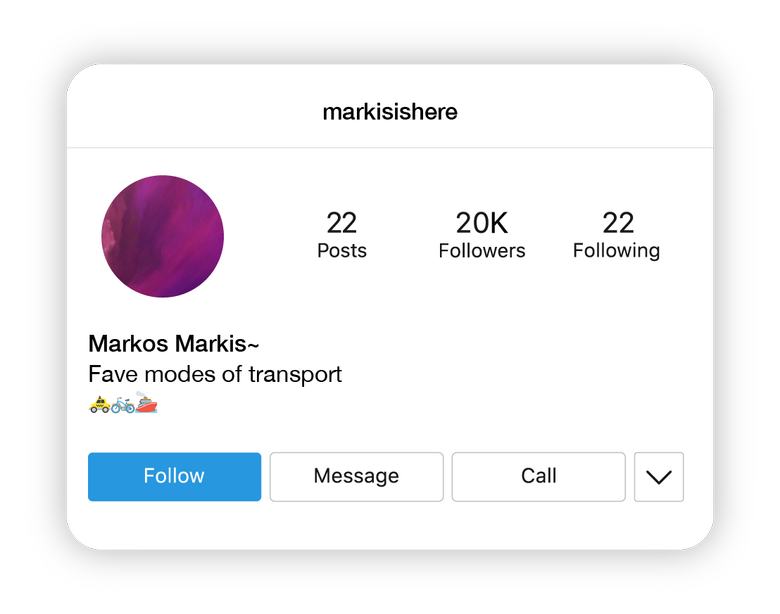 3) The URL of your favorite humanitarian organizations
4) The URL of your travel photography website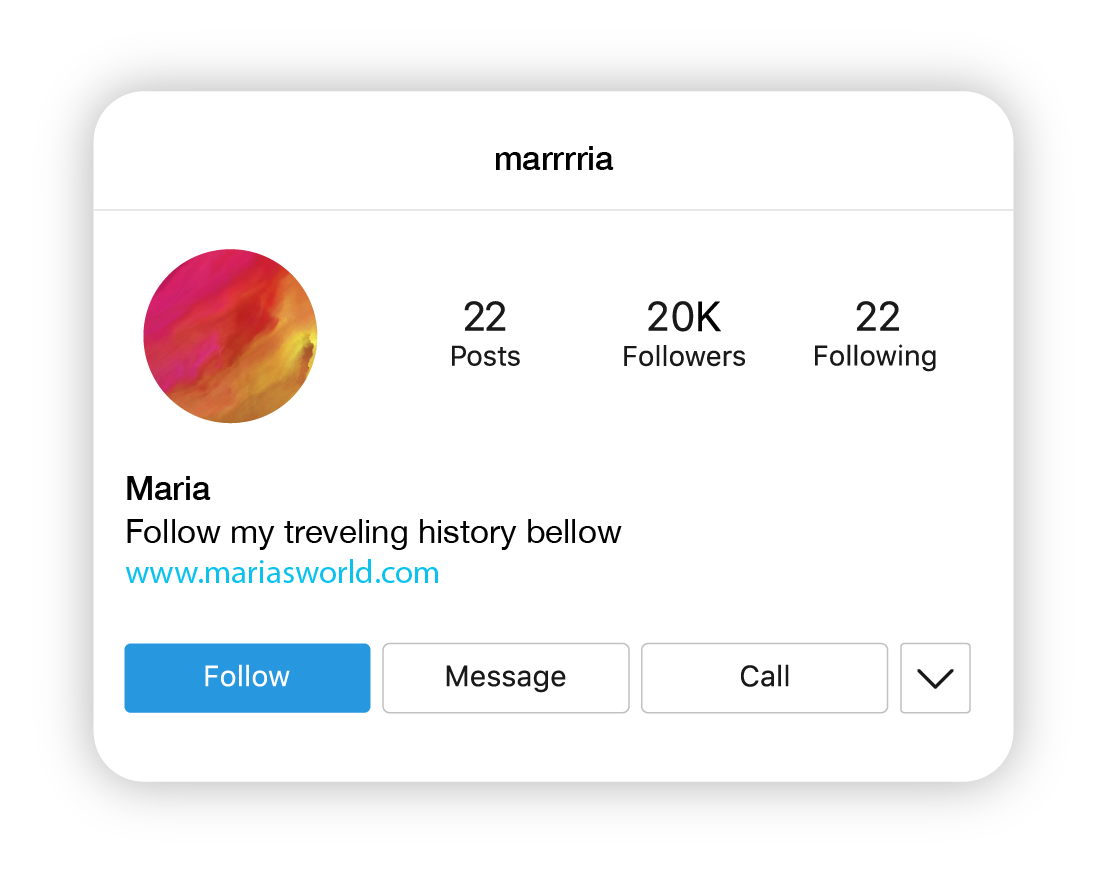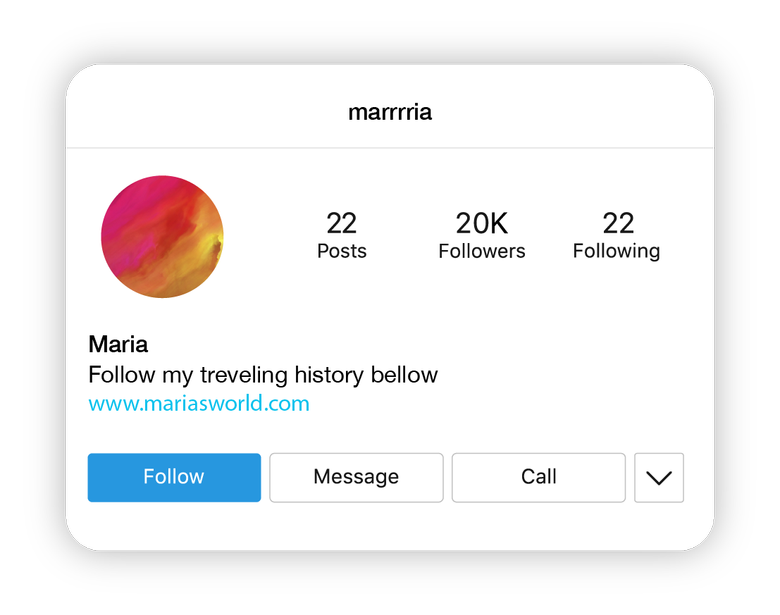 5) Pin drop emoji paired with the city that you're currently in
6) A quote about wanderlust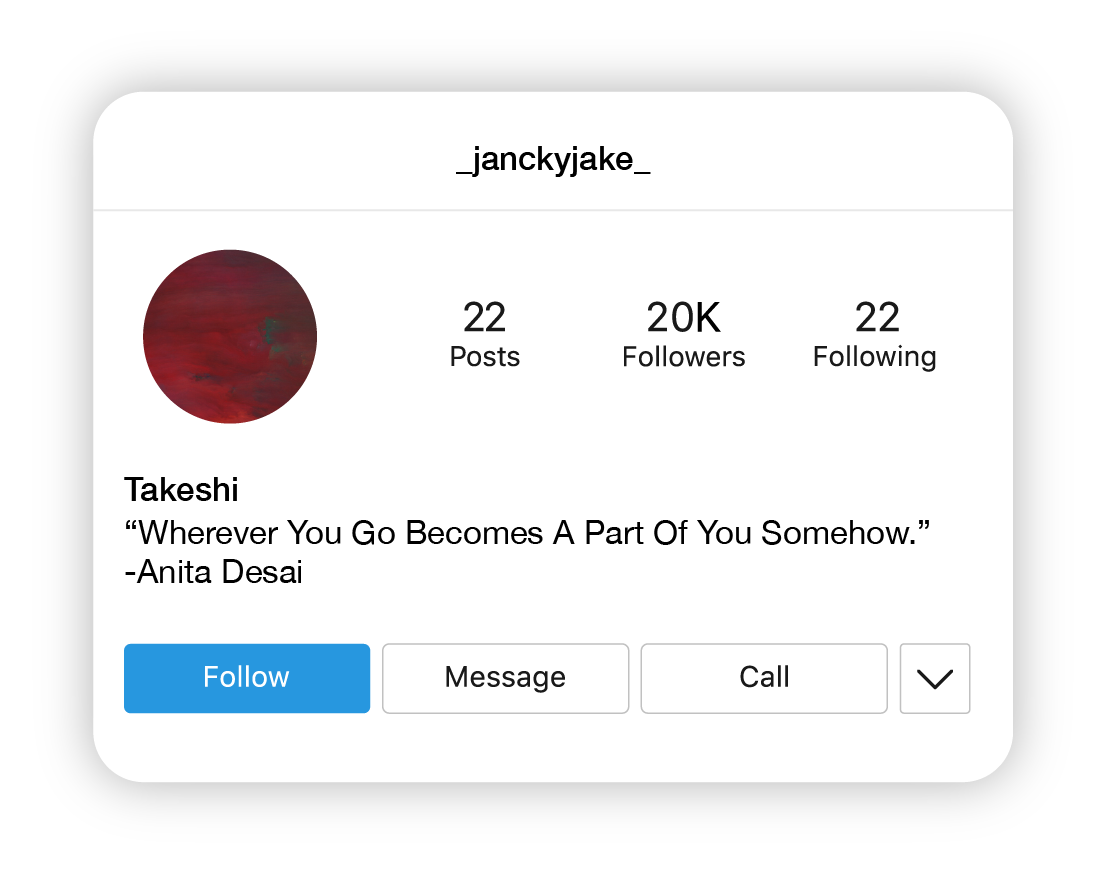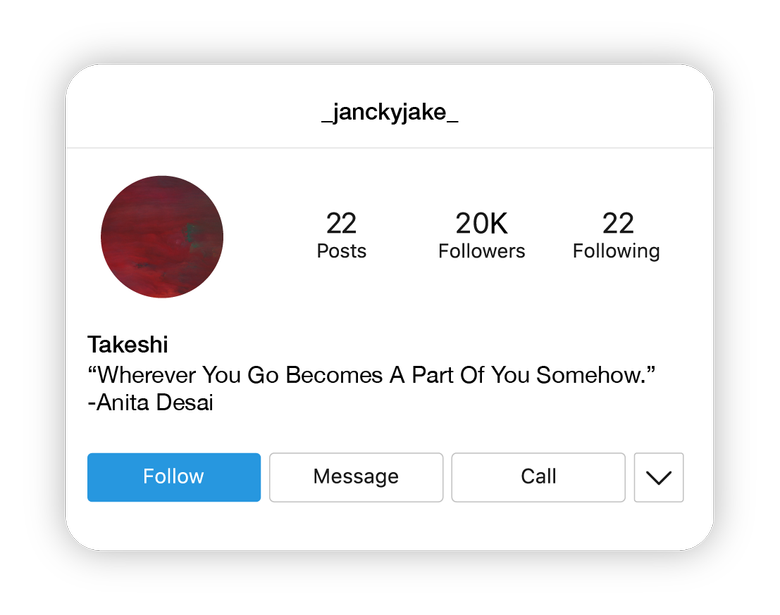 If You're a Using Instagram for Business
7) Your professional or e-commerce website URL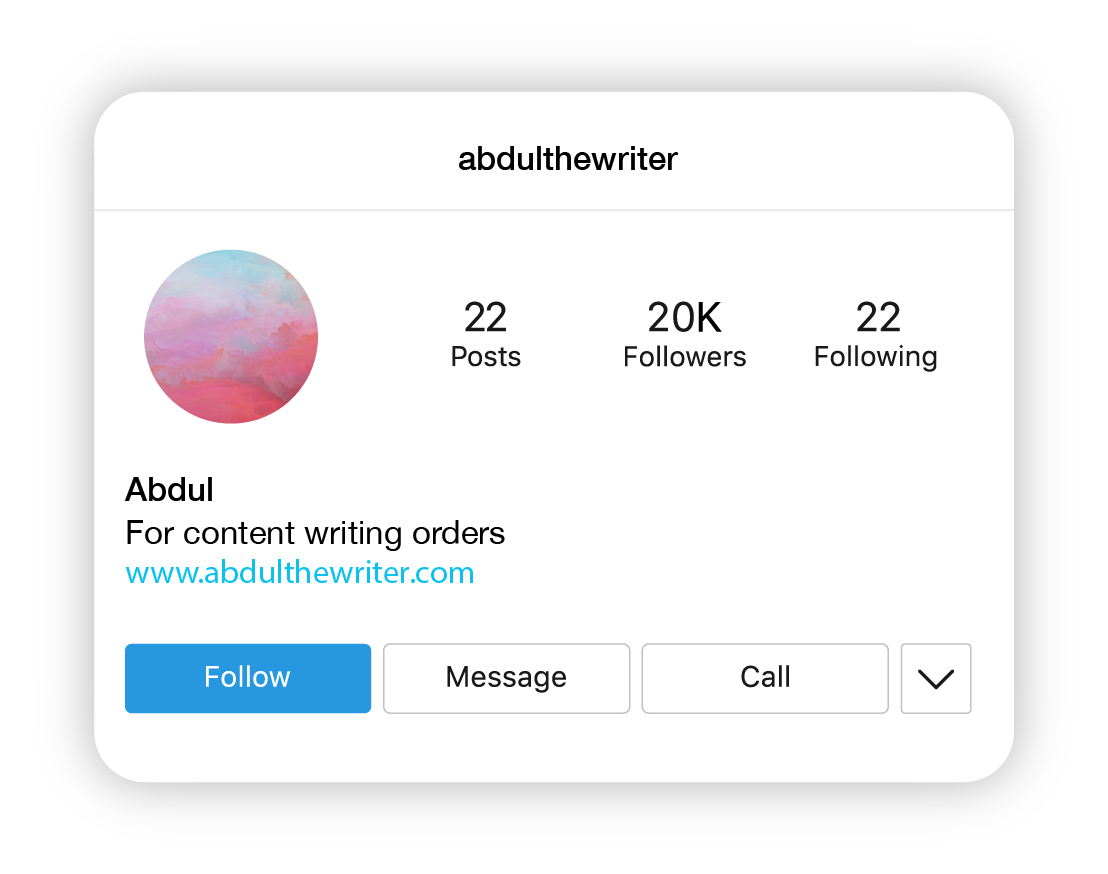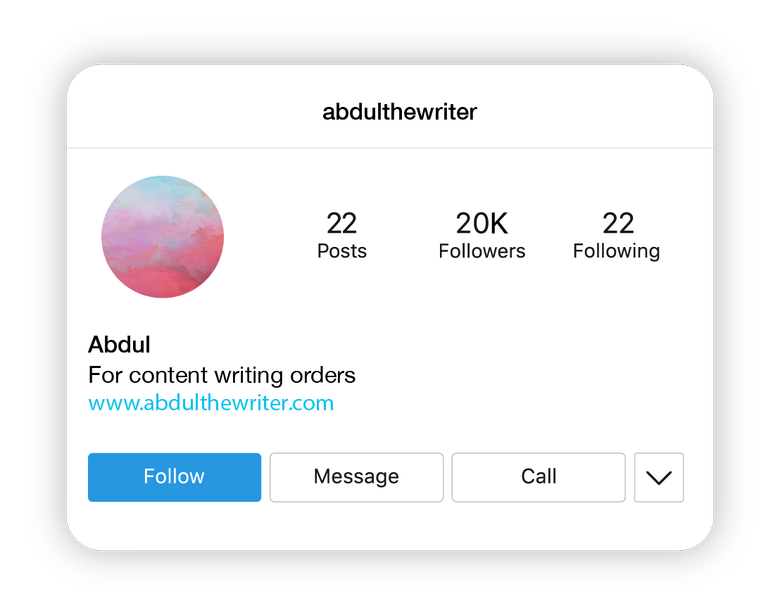 8) A list of your accomplishments like degrees or titles of books you've written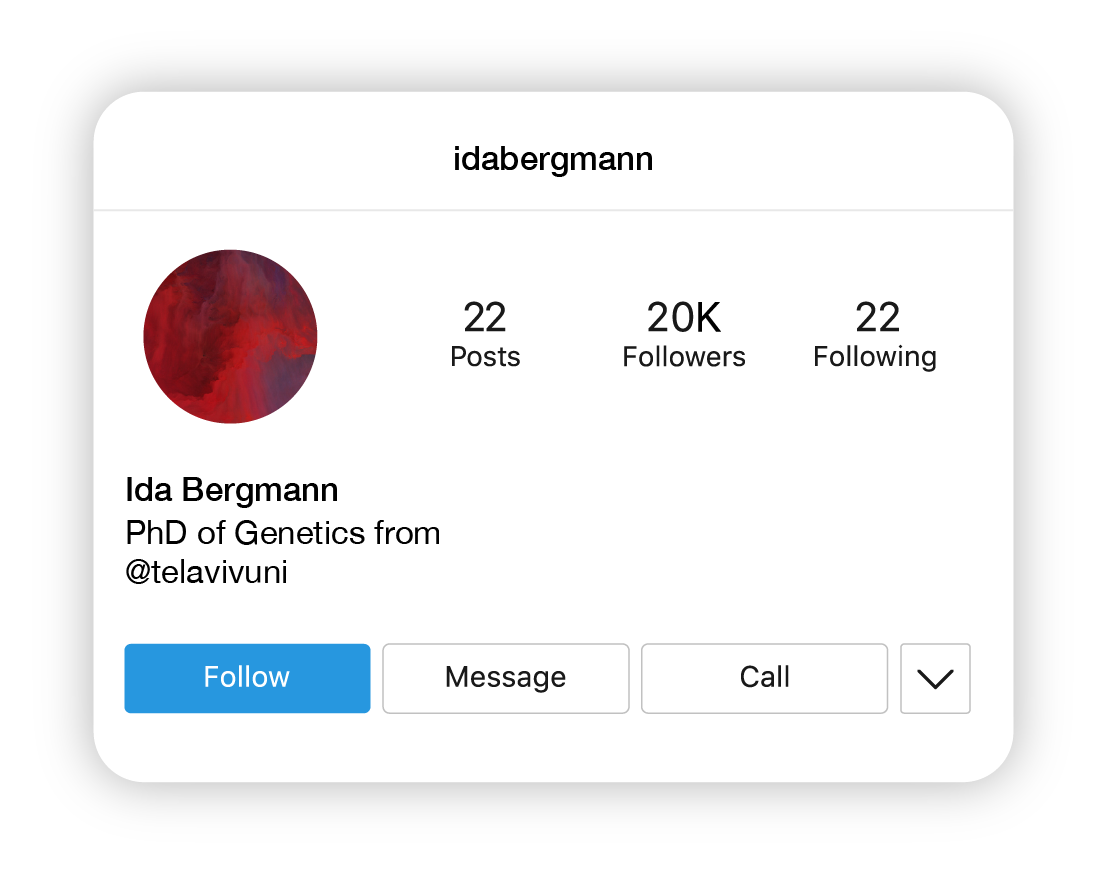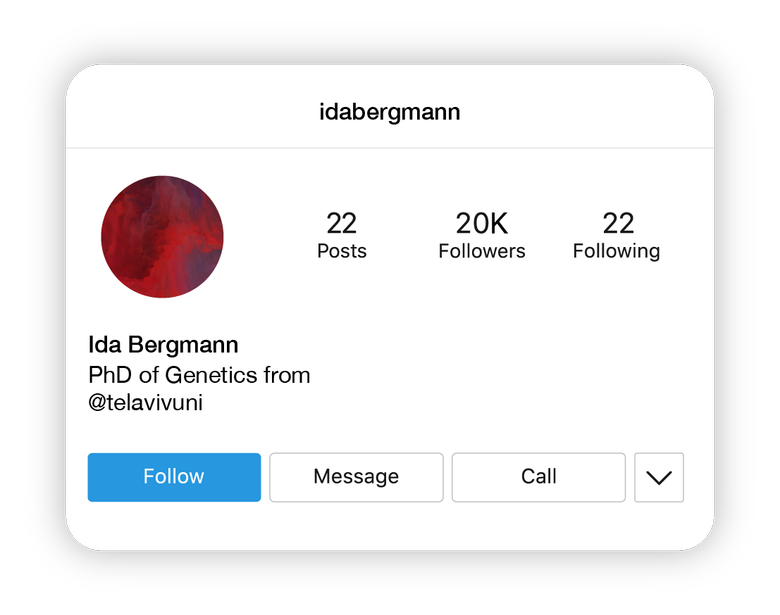 9) A brief description of the work you do and your expertise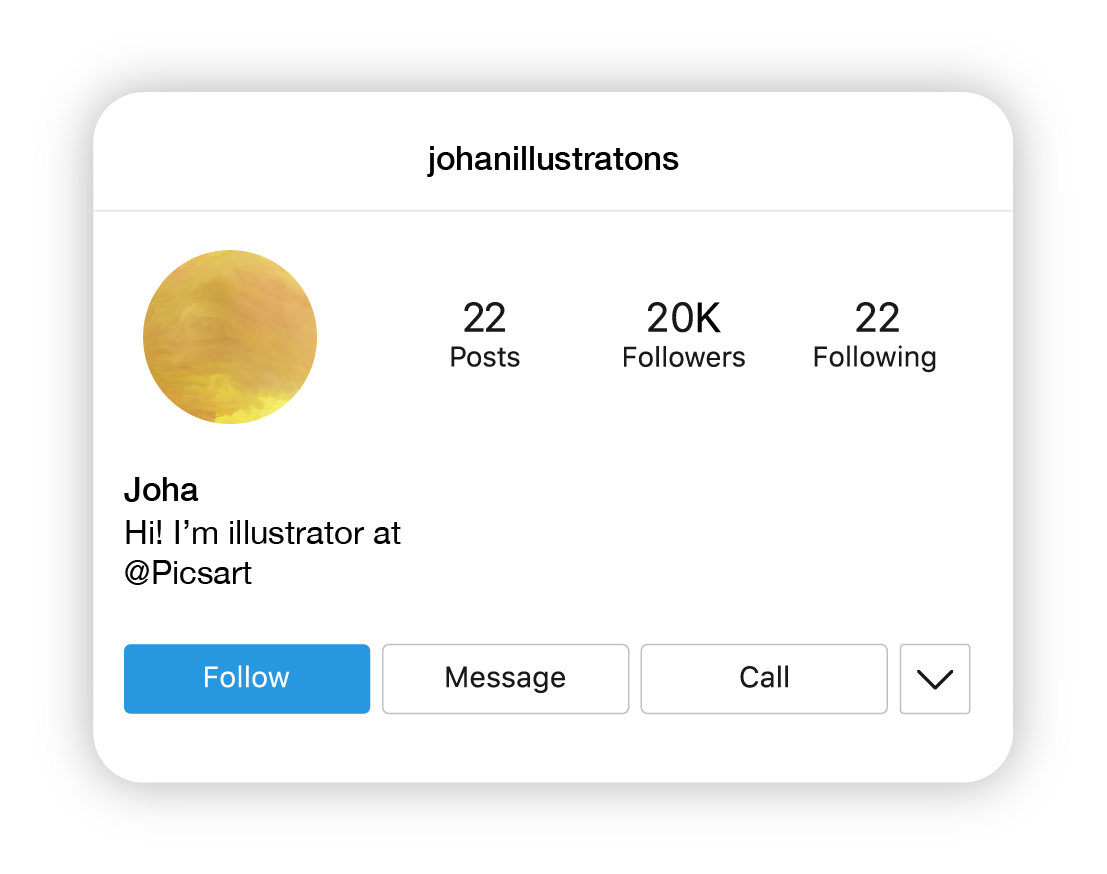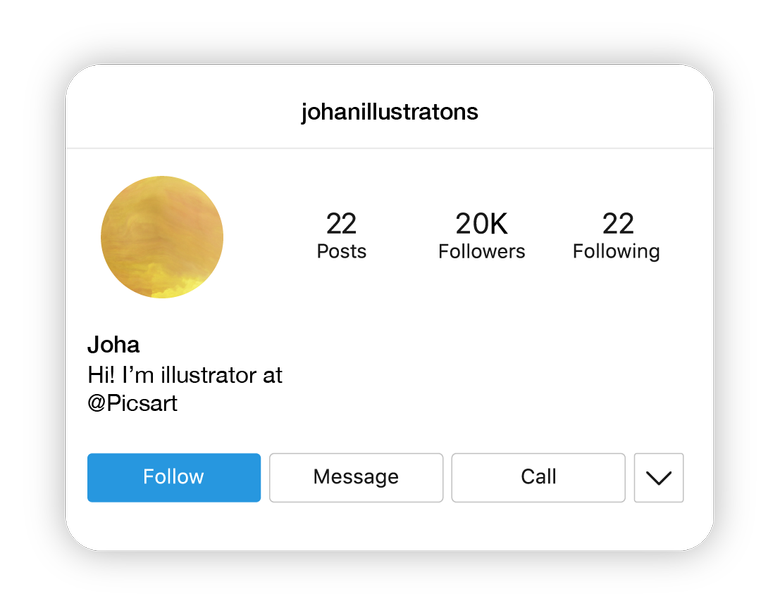 10) A call to action (CTA) to DM you for partnerships
11) A URL to your professional portfolio showcasing content you've produced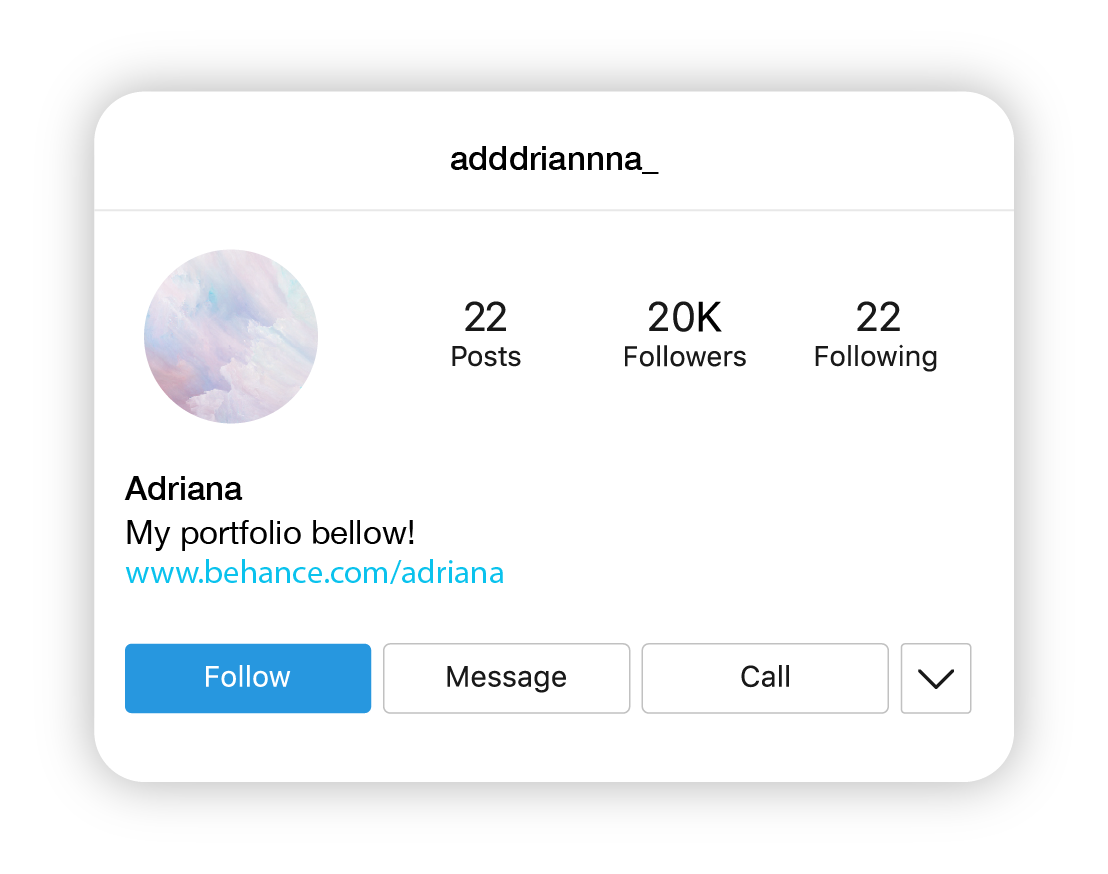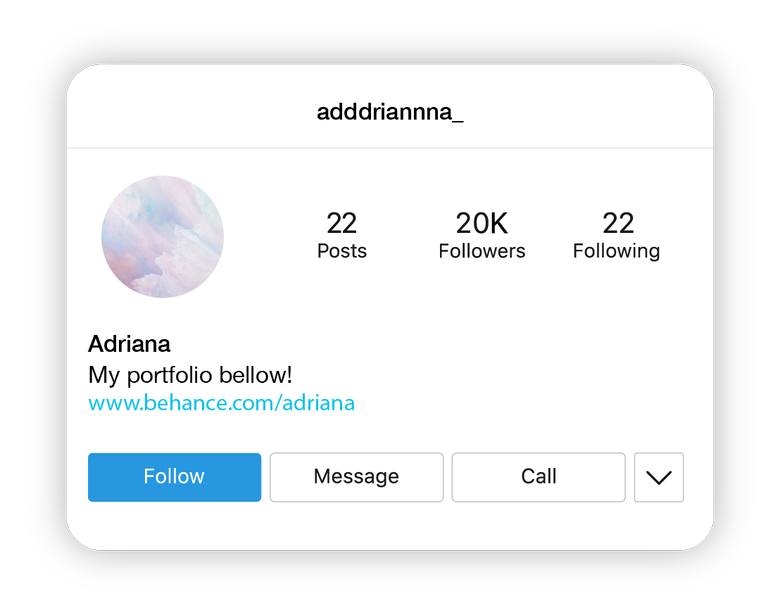 If You Like Arts, Crafts, & Hobbies
12) Emojis that show what kind of arts, crafts, or hobbies you're into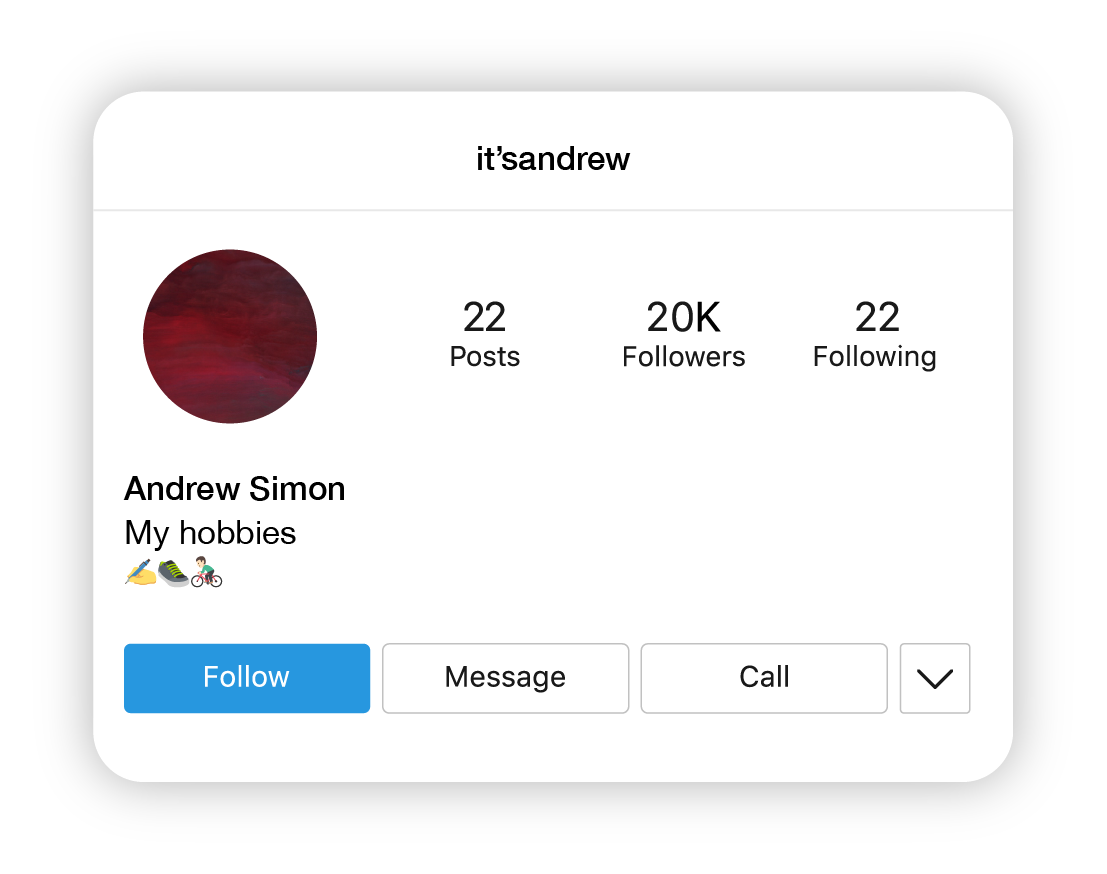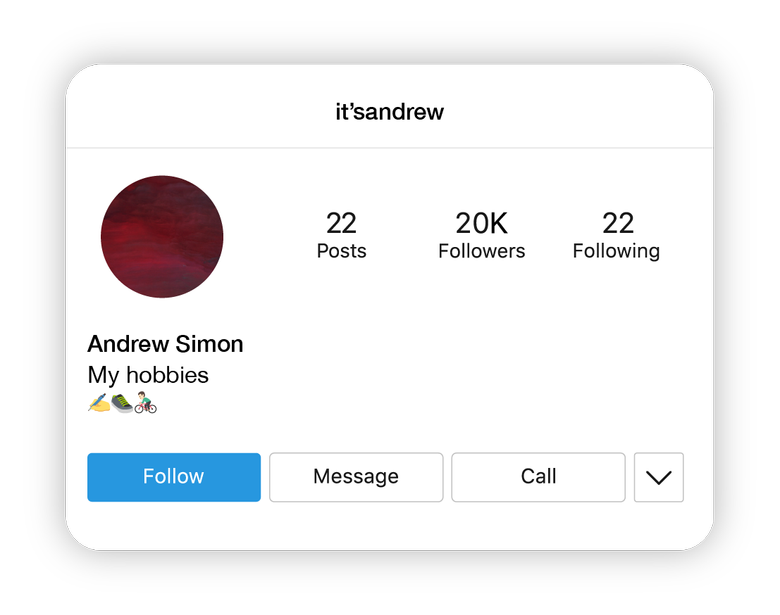 13) The URL to your Etsy, Depop, Twitch, or e-commerce site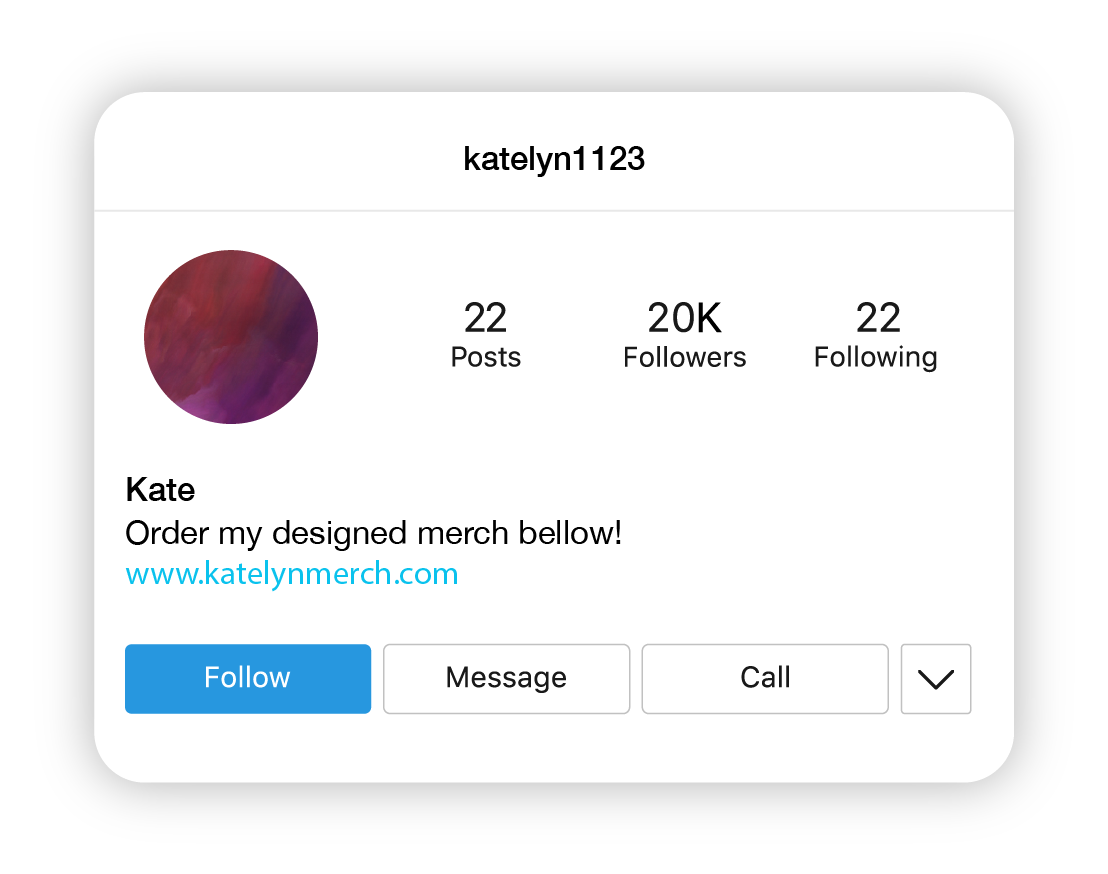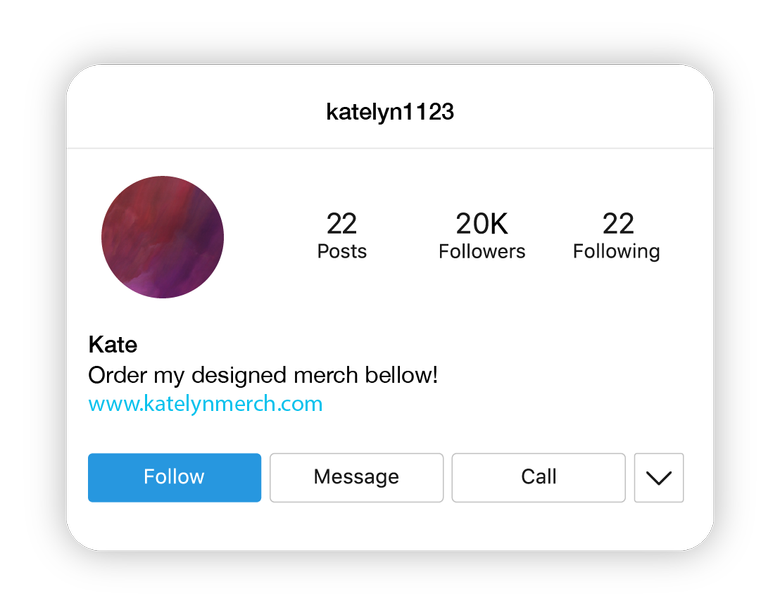 14) A CTA to follow you on other social channels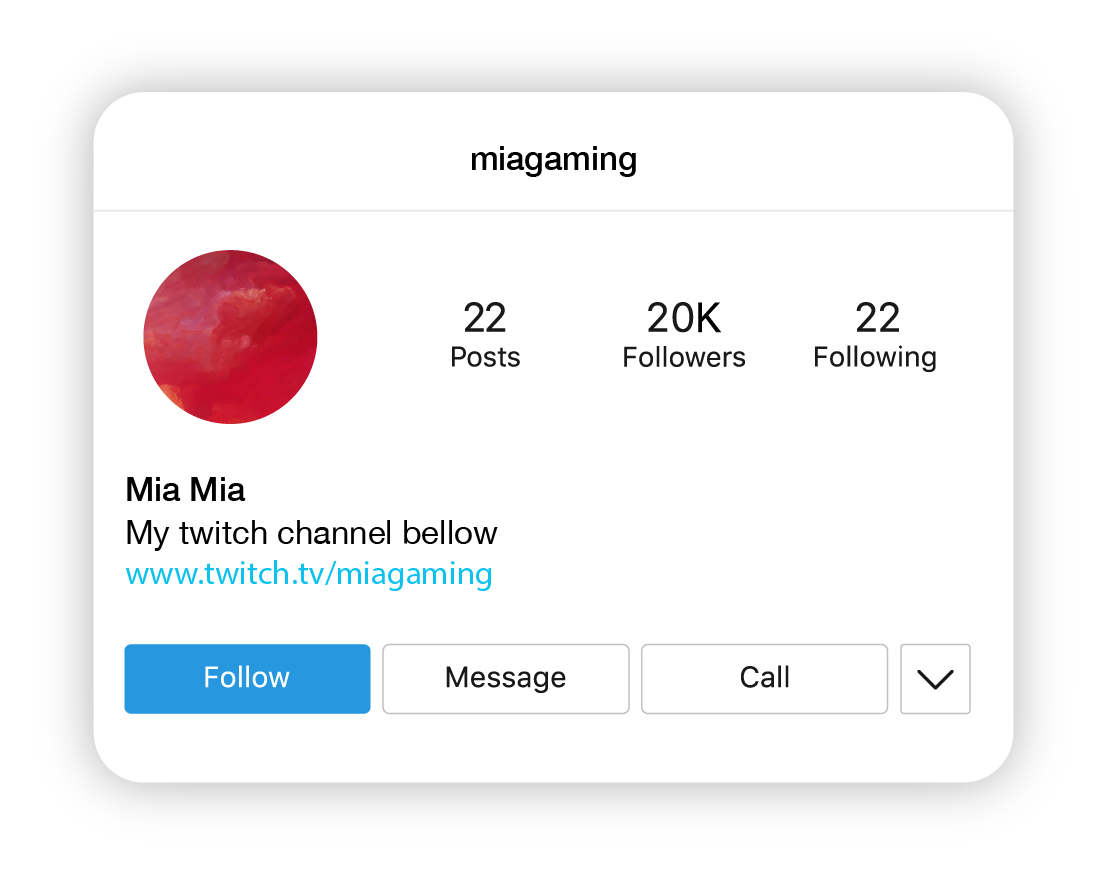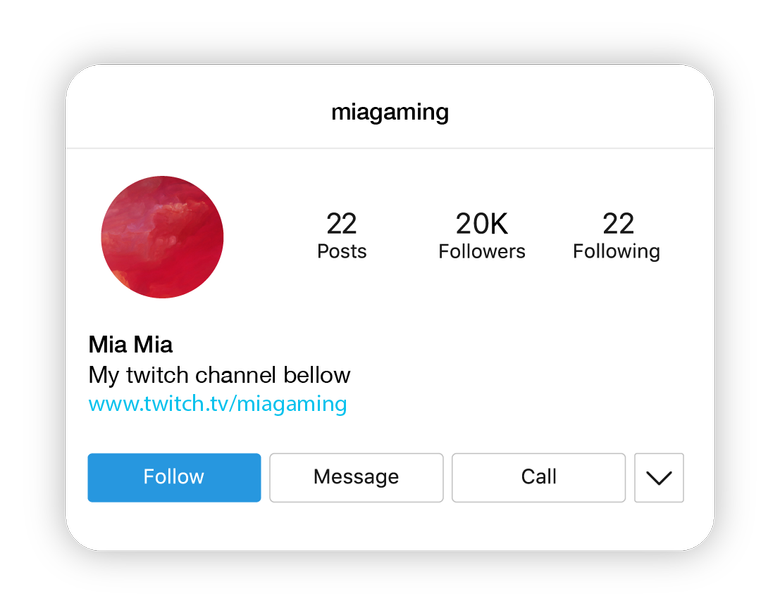 15) A list of your interests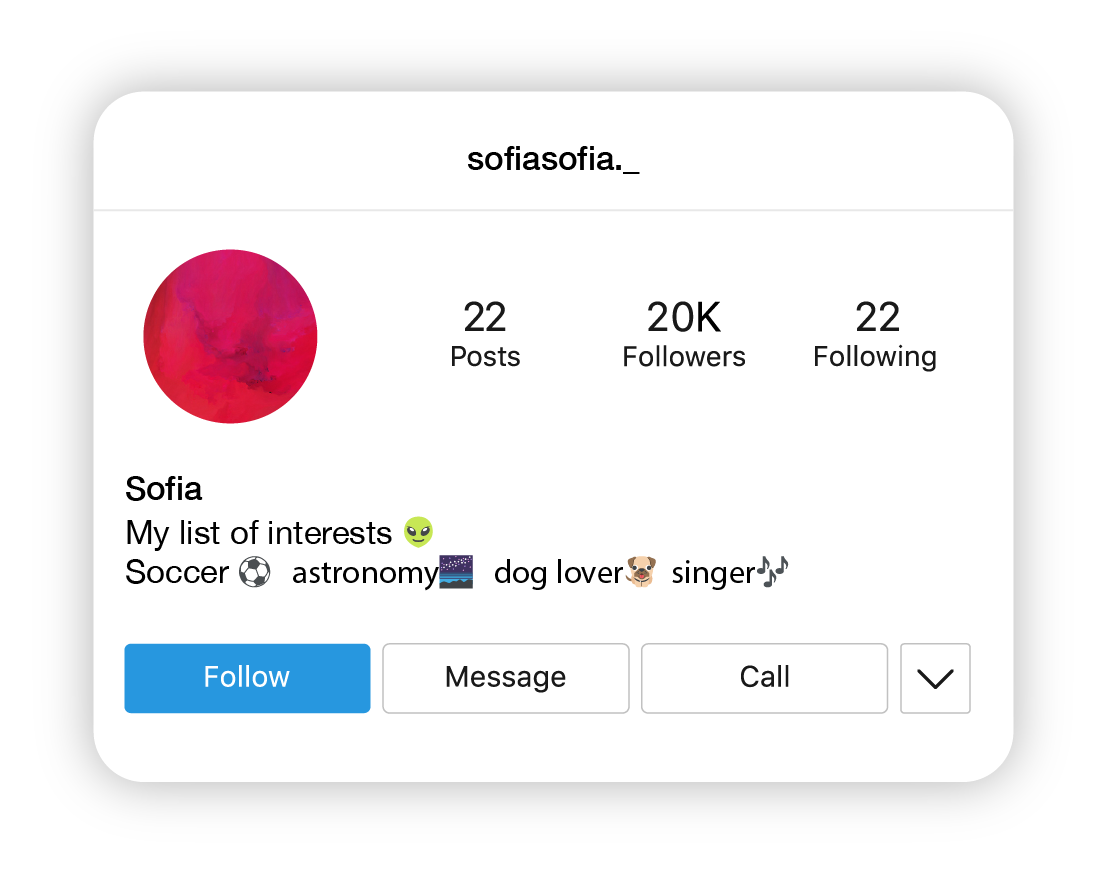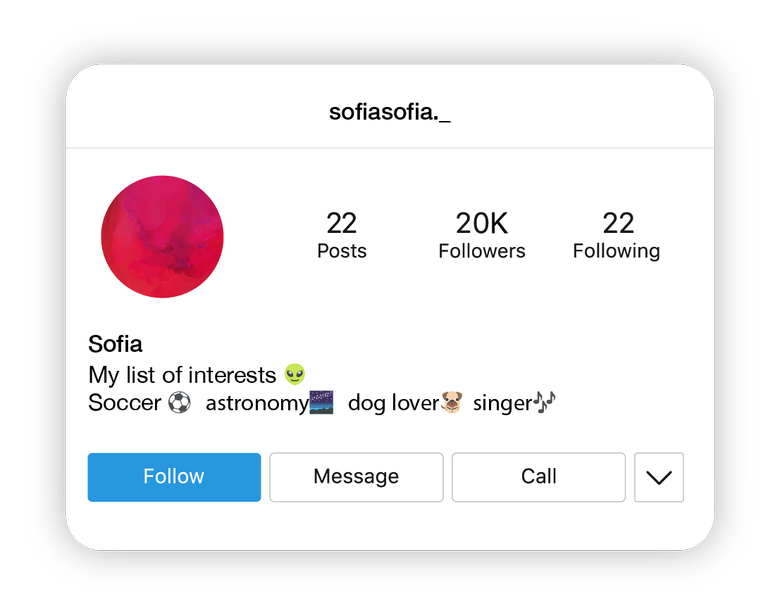 16) A call to action to check out your Instagram feed below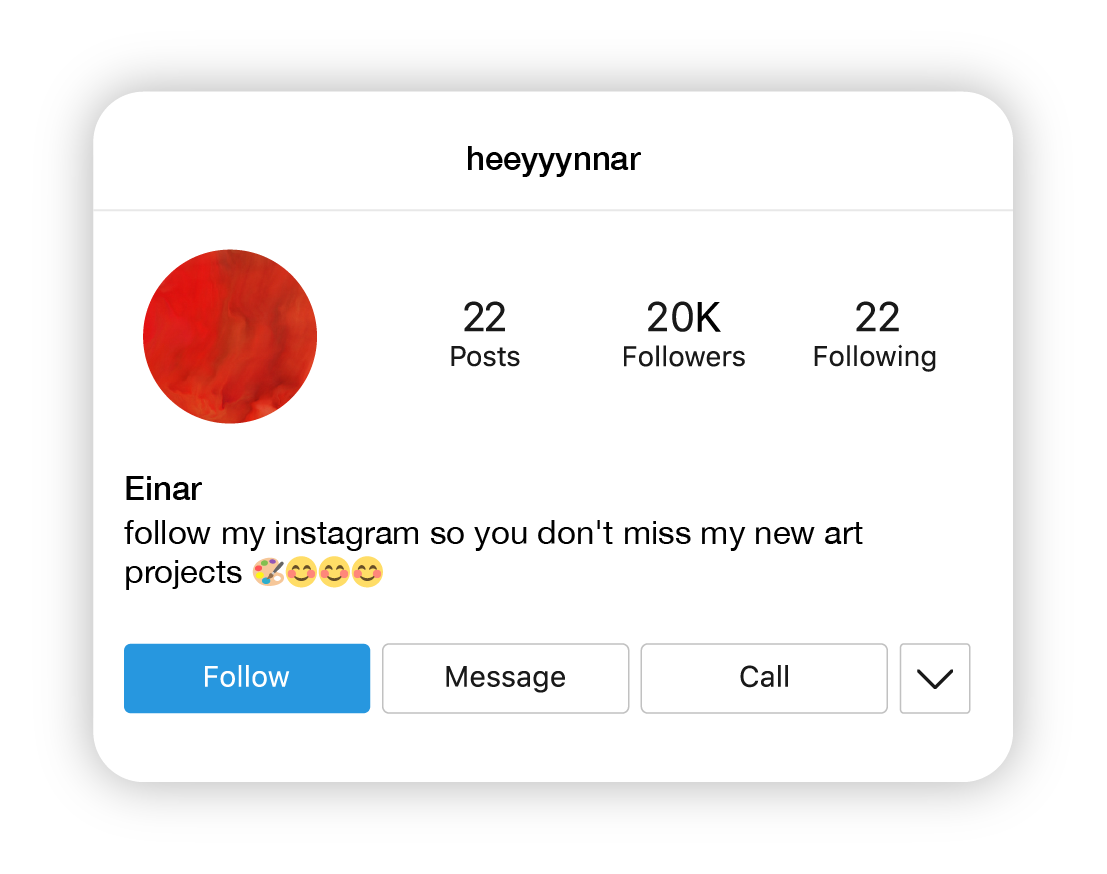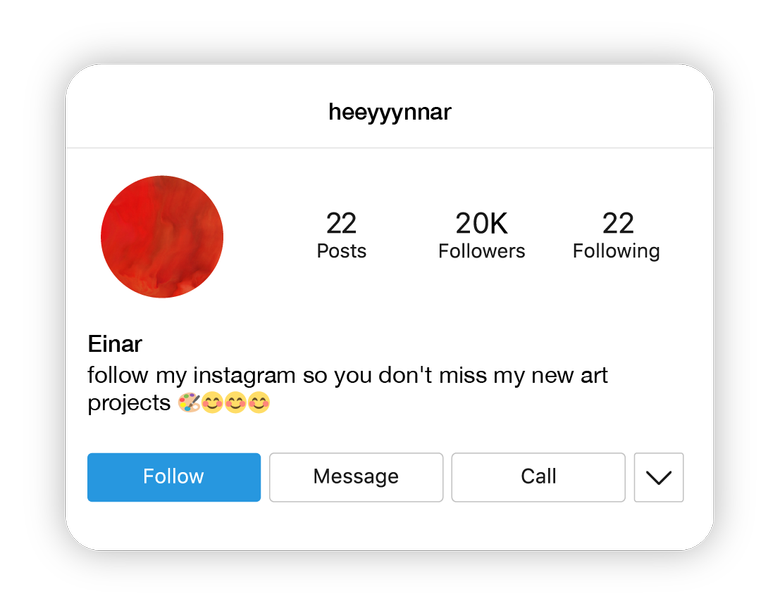 17) A list of your biggest accomplishments as an artist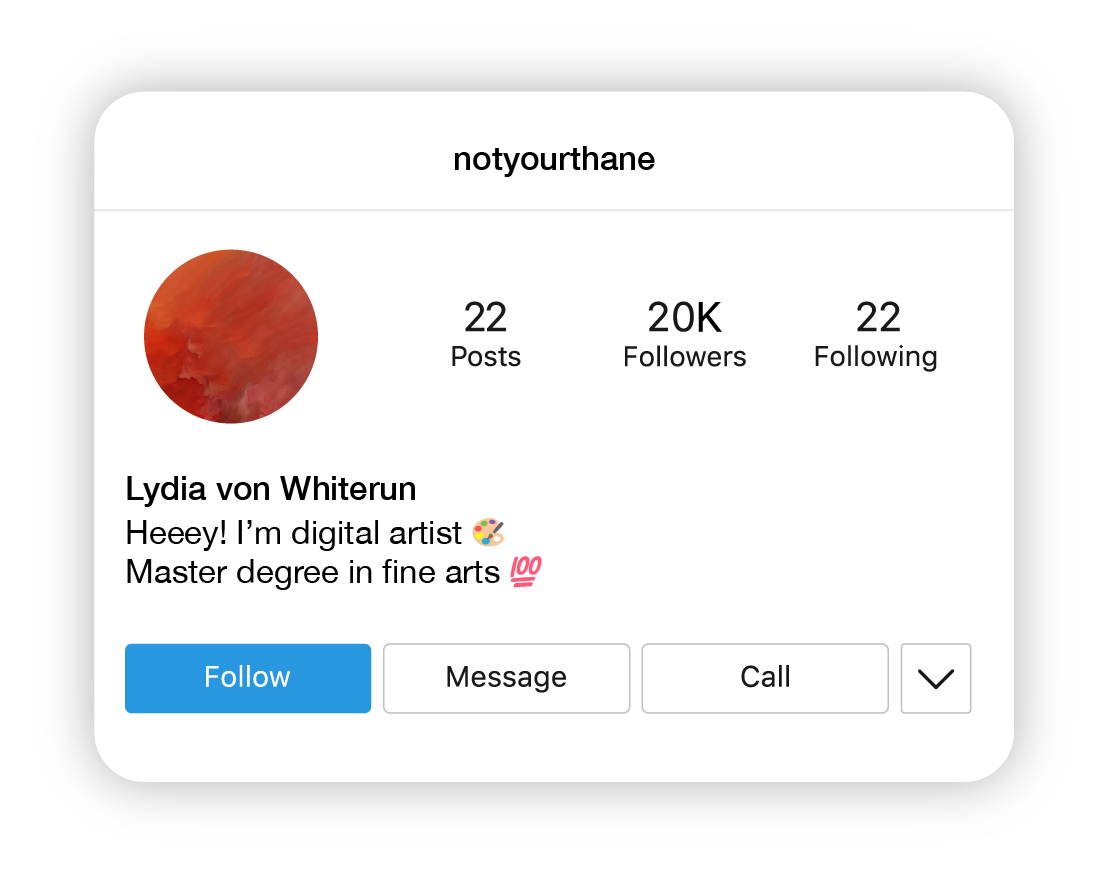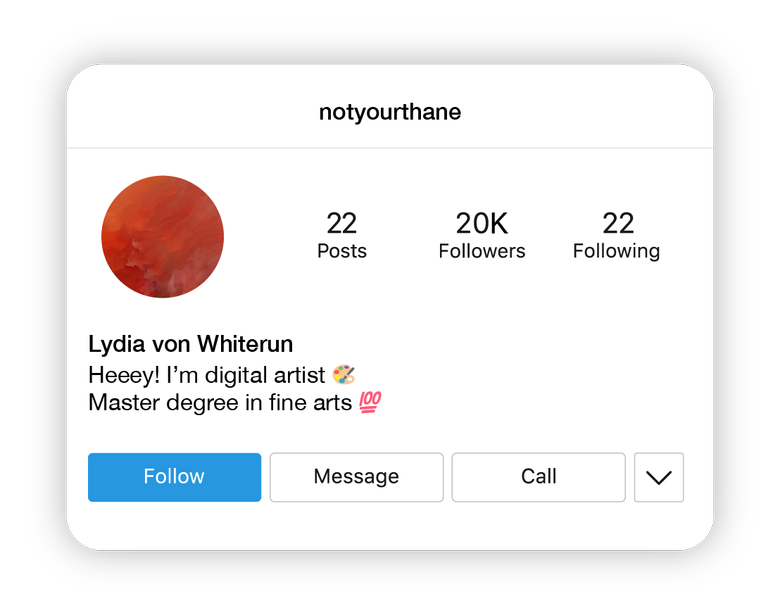 18) Information promoting an upcoming event (i.e. gallery showing, cooking class, etc)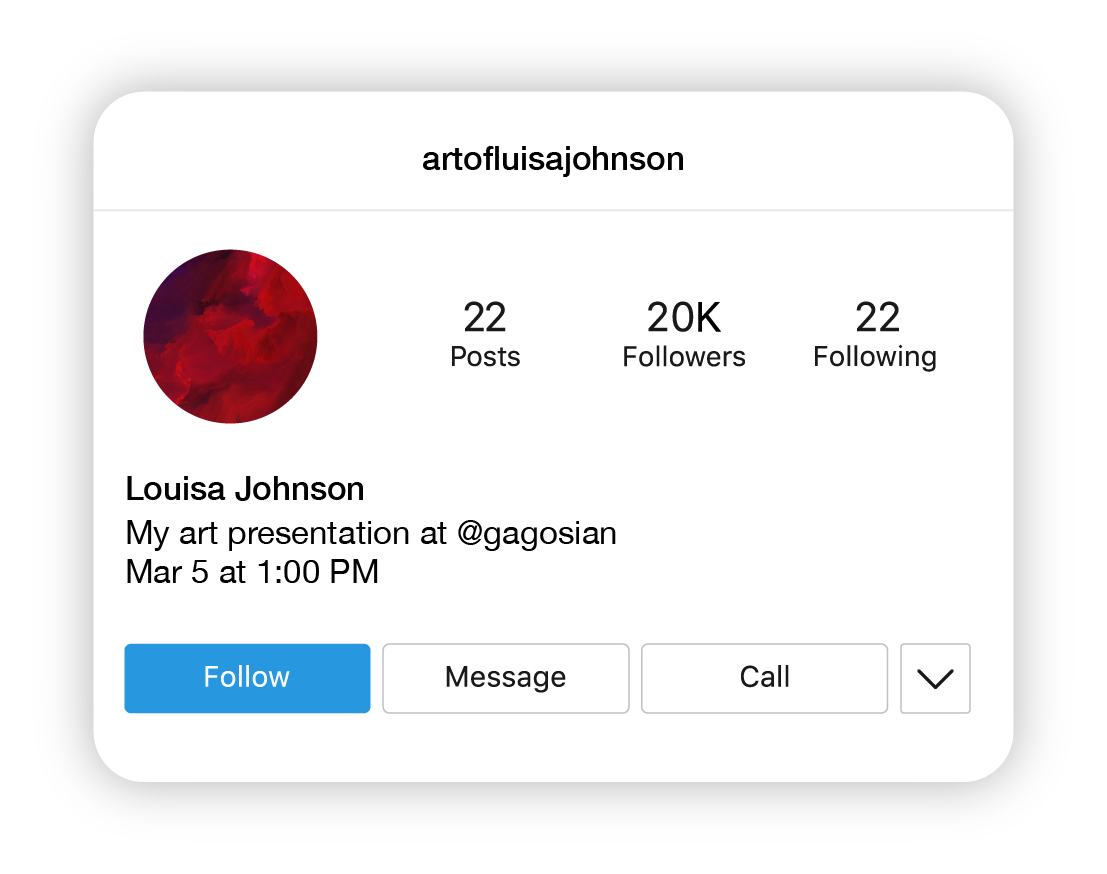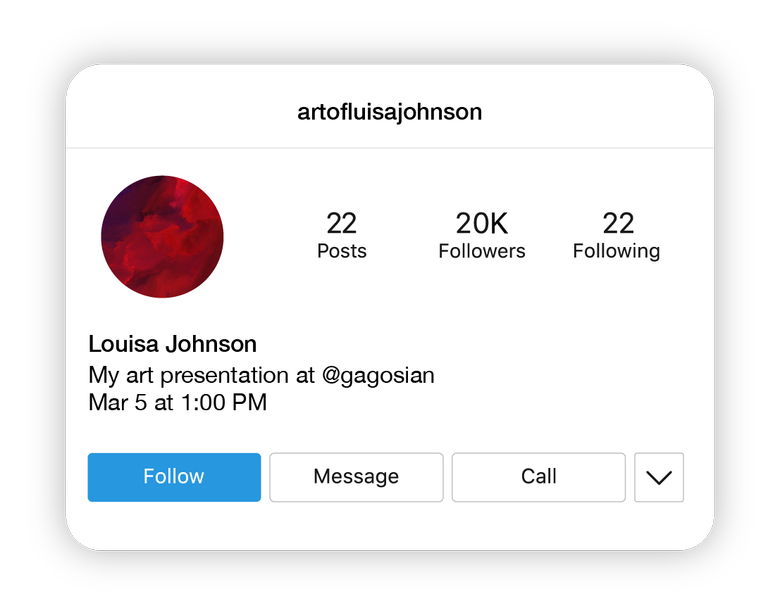 Once you have your favorite Instagram bio ideas, test out how they look on your account alongside your avatar and name. You can always change them.
Picsart is a full ecosystem of free-to-use content, powerful tools, and creator inspiration. With a billion downloads and more than 150 million monthly active creators, Picsart is the world's largest creative platform. Picsart has collaborated with major artists and brands like BLACKPINK, Taylor Swift, the Jonas Brothers, Lizzo, Ariana Grande, Jennifer Lopez, One Direction, Sanrio: Hello Kitty, Warner Bros. Entertainment, iHeartMedia, Condé Nast, and more. Download the app or start editing on web today to enhance your photos and videos with thousands of quick and easy editing tools, trendy filters, fun stickers, and brilliant backgrounds. Unleash your creativity and upgrade to Gold for premium perks!