Cameron Davidson is a photographer who has been at it for some time, taking his photography to new heights… literally! His specialty is aerial photography. He spends his life traveling the planet, going up in helicopters to photograph the world from high above. He has published 6 books and his acclaimed work has the rather rare accolade of having been turned into a U.S. postage stamp. This honor is perfectly suited for Cameron, who has traveled 49 of America's 50 states, and maintains that the final remaining state of Hawaii is on his "hit list". We contacted Cameron to ask him about his work and what it's like to take pictures from a helicopter.
How did you become a professional photographer?
In the early eighties I was assisting several Washington DC based photographers.  At the same time, I was pursuing my interest in wildlife photography.  I was given the opportunity to spend two summers photographing a Great Blue Heron Rookery in Southern Maryland for National Geographic.  When that article was accepted, I made the jump to full-time shooting.
Do you remember what it was like your first time shooting from the air?
It was a short flight in a Piper Cub over the Great Blue Heron rookery on Black Swamp Creek along the Patuxent River in Maryland.  I remember the pure joy of the flight and how in one photograph I could tie the interaction of water and land together in a graphic image.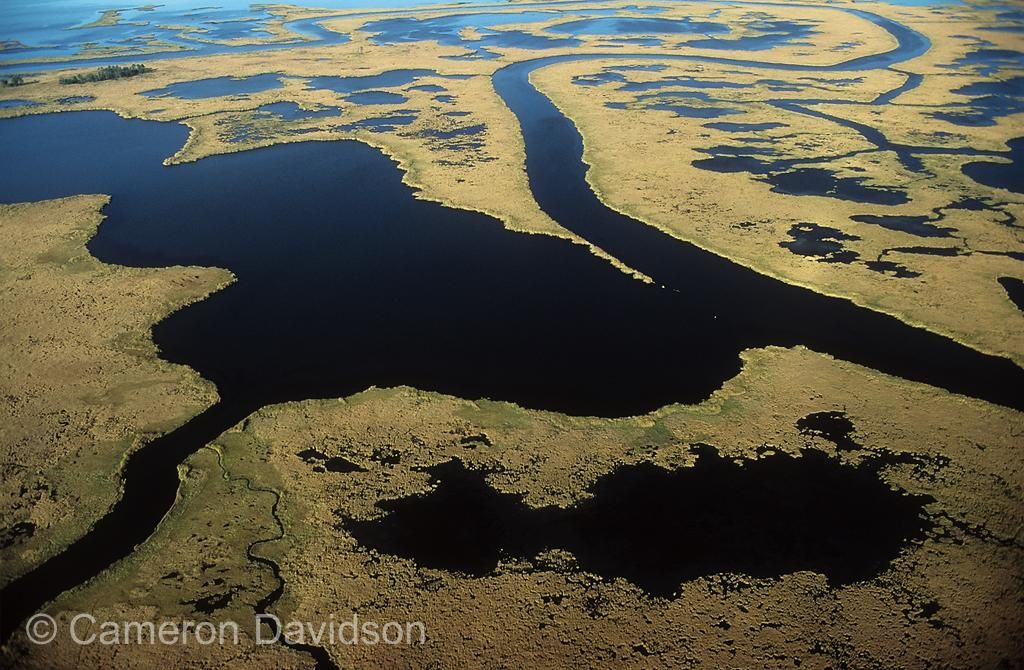 Can you tell us about your 15 day circumnavigation of the world for Heinz, and what it was like to cross the planet in such a short period of time?
Serious sleep deprivation. I started at Dulles Airport and flew to Los Angeles then on to Auckland, Queenstown, Singapore, New Delhi, London, Manchester, London and back to Dulles.  Many time zones, an all aerial shoot and we hit it right on the money with weather. India was tough because of the high winds and dust, but it all worked out.  I remember when I got home I slept for three days.
What moment do you remember most when you reflect on this project?
Taking a personal day and chartering an airplane to photograph Mount Cook/Aoraki on a severe clear day.  We took the plane up to 13,000 feet and shot the mountain at sunrise.  A buddy of mine lived in New Zealand near Mount Cook and he said to me, that in the six months he lived in New Zealand he never saw the mountain because of weather.
Your aerial photo of Maryland's Blackwater Refuge is now a US postage stamp. How do you feel about that?
I think it is great. The five year NDA (Non Disclosure Agreement) was interesting – to know about it – but not be able to tell anyone other than my wife that it was happening.
For me, it was an honor but more importantly, the series showed the importance and beauty of aerial photography.  I was pleased that they chose so many fine aerial photographs and to produce a puzzle from the images.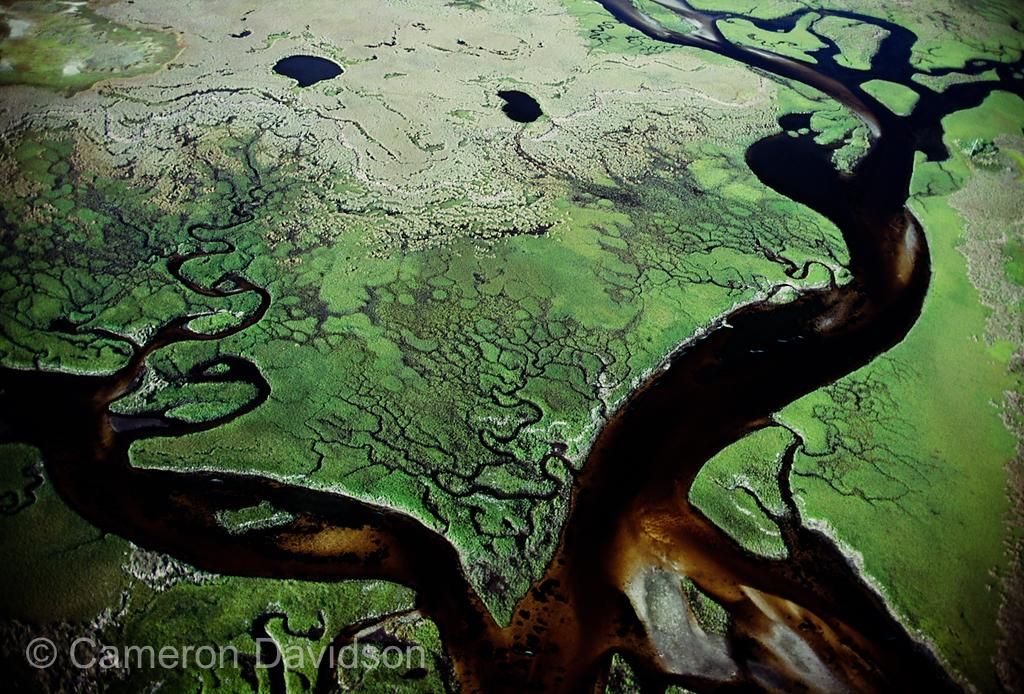 You have traveled extensively throughout your career. If someone had a single chance to see the world from a helicopter, where would you recommend they do it?
That is tough to narrow down.  I know for me – I'd love to photograph Scotland from the air and also return to Africa.  If I had to narrow it down, I would say spending a day or two in Kenya and Ethiopia would be pretty amazing.
What kind of things are most surprising when you look at a place from the sky?
The patterns that repeat themselves at different altitudes.  Sometimes at image shot at five-hundred feet will look similar to one shot at five-thousand feet.
Are there any particular types of things that are different than one might expect or that made an unusual impression on you when you saw them from above?
No, I can't say so.  I research the areas I am shooting.  There is also the element of surprise, which you hope for, the undiscovered target or opportunity that unveils itself that happens on just about every flight.  You just have to be prepared to be lucky.
Is there a particular set of skills or equipment for aerial photography, and if so what is the most important thing when going up in a helicopter to shoot?
It is a niche within a niche. Safety comes first – above all else.  I've written about aerial safety and have taught  a class or two.  The key is to know the limits of the ship you are flying in, to fly with a pilot who understands how to fly for the camera, use a Gyroscope to stabilize the camera.  Always remember, safety comes first.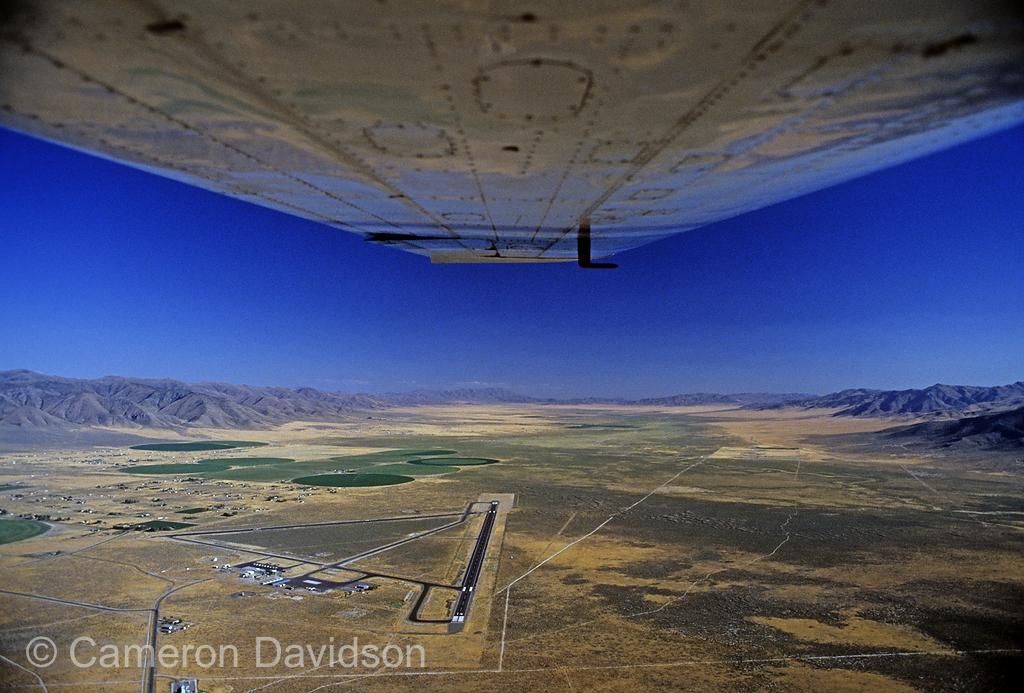 Is there a lot of teamwork in Aerial photography, and what does your team mean to you?  
Yes.  There is teamwork – you and the pilot.  It helps a great deal if you understand aviation, weather reports, and respect the decision making of the pilot.
What have you learned from taking so many photographs from the sky?
That there are patterns and forms everywhere.  That the earth changes as humankind exploits it.  There is beauty even in raw destruction of landscapes.
Is there anything else that you would like to add?
Thank you for the opportunity to show my work to your community.