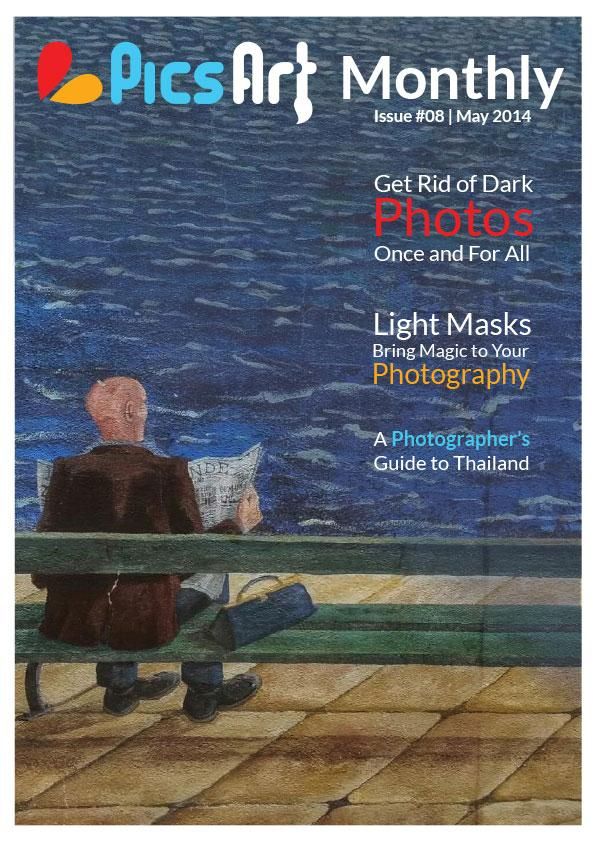 Today we are releasing the May issue of PicsArt Monthly, our online art magazine which seeks to inspire readers to create and learn! With warm weather on its way, this month's issue is chock full of tips and ideas for summer, including professional insights on portraiture photography from Lou Jones and PicsArtist Niña Gilera (@ninavgilera). For those of us who become increasingly self-conscious during the summer months, this issue also highlights the use of digital makeup and the host of editing tools that have become available through PicsArt for perfecting your work.
PicsArt Monthly also takes a walk on the wild side with an expose on urban street art. What's more, this month's installment gives readers a handful of useful and interesting tutorials on everything from the use of light masks and getting rid of dark photos to drawing a circus (and MUCH more!).
For the more adventurous artists, PicsArt Monthly takes its readership all the way to Thailand, revealing some of the less frequented spots where you can capture the best shots!
This issue is sure to keep you entertained, engaged and informed. Click HERE to access the May issue of PicsArt Monthly!