Download PicsArt photo editor and collage maker for iOS, Android or Windows. Open a screenshot of your lock screen in the photo editor and tap on "Add Photo."
Select your first image and tap on "Shape Crop."
Select the circle option and adjust the placement of your crop. Tap on "Apply."
Use the slider to bring the border down to zero and confirm by tapping on "Crop" in the top right corner.
Place your crop over one of the iPhone lock screen buttons and use the slider to lower the opacity a little. Tap on the plus sign at the top of the screen and select "Photo."
Repeat the process to add images over all of the buttons. When you're done with your photo collage, tap on "Apply," set your new iPhone lock screen wallpaper, and share it on PicsArt photo editor with the hashtag #LockScreen!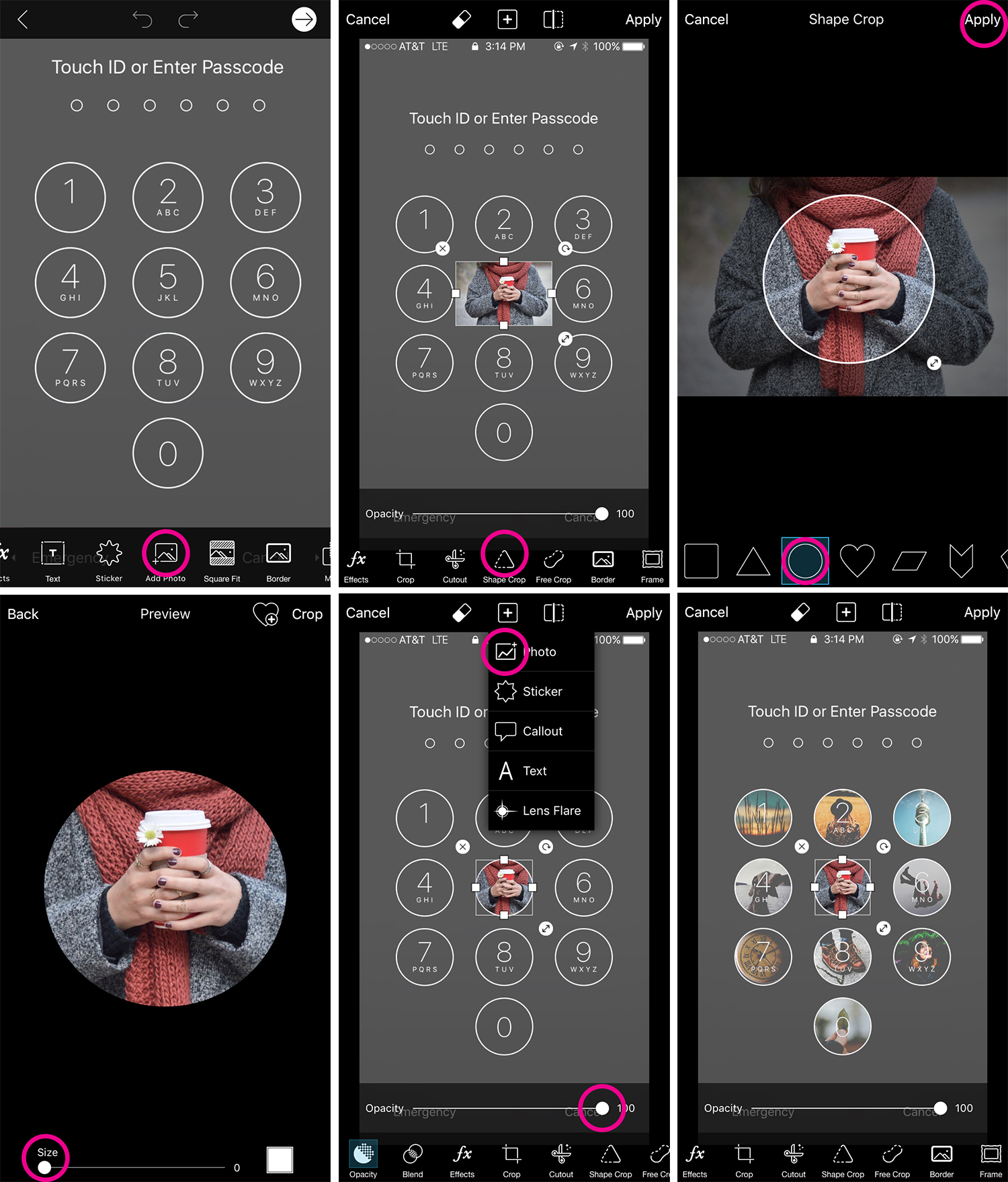 PicsArt photo editor and collage maker is all about you (learn more about PicsArt collage maker and frames). If you haven't tried it, you're missing out! Download the app to get in on the action.