Whether or not you're celebrating Independence Day this weekend, there's one thing we can all agree on — photos always look better with a little sparkle. From large bursts of fireworks to dreamy light paintings, we're sharing our one secret to making your night photos stand out from the rest. What is it, you ask? Clipart. Yup. All you have to do is throw some Clipart on your photos to add a festive touch. See how we're using Clipart in these four edits to add extra pizzaz to our photos!
Baby, You're a Firework
Inspired by Katy Perry's classic pop song, we used the Sparklers Clipart package to add sparkles around a young girl looking out.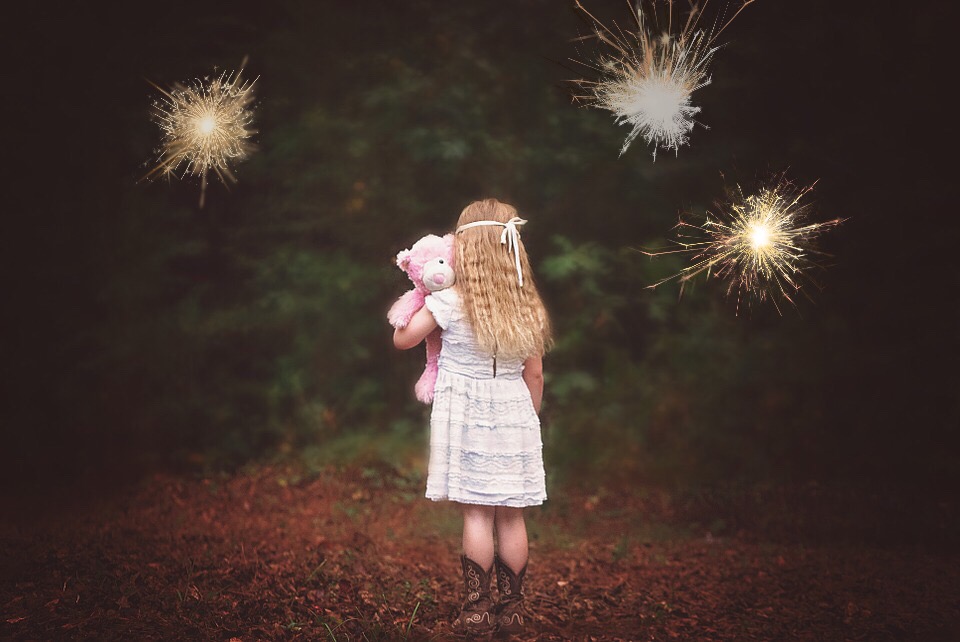 When recreating a similar edit, look for whimsical pictures of your subject looking out in the distance, as if they're actually watching the flames. Look for a photo with an environment that doesn't typically have fireworks to add an ethereal touch. And pro-tip: when adding the Sparklers Clipart, set the blending mode to "Lighten" or "Screen" so the black background disappears.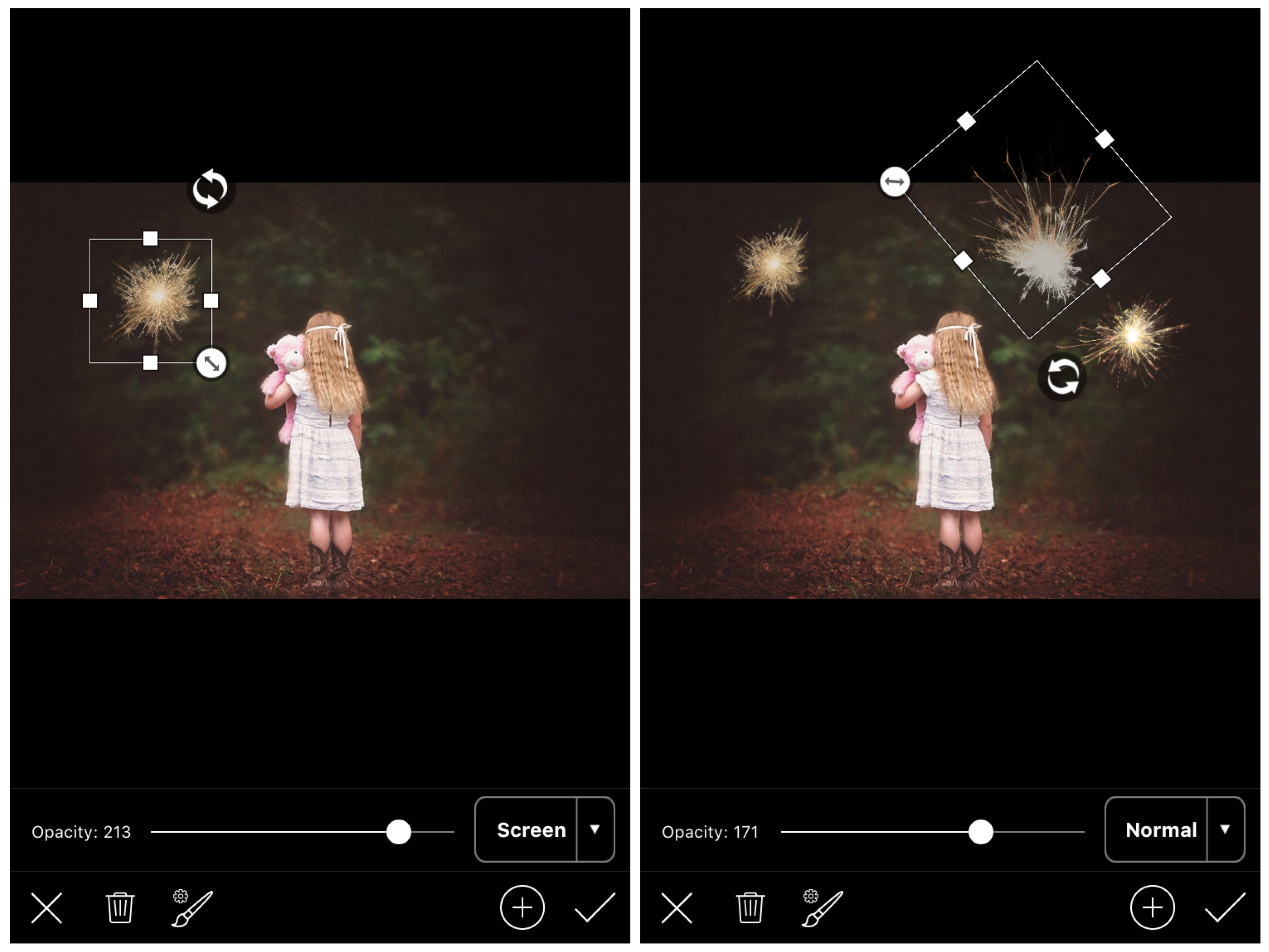 Intergalactic, planetary, planetary, intergalactic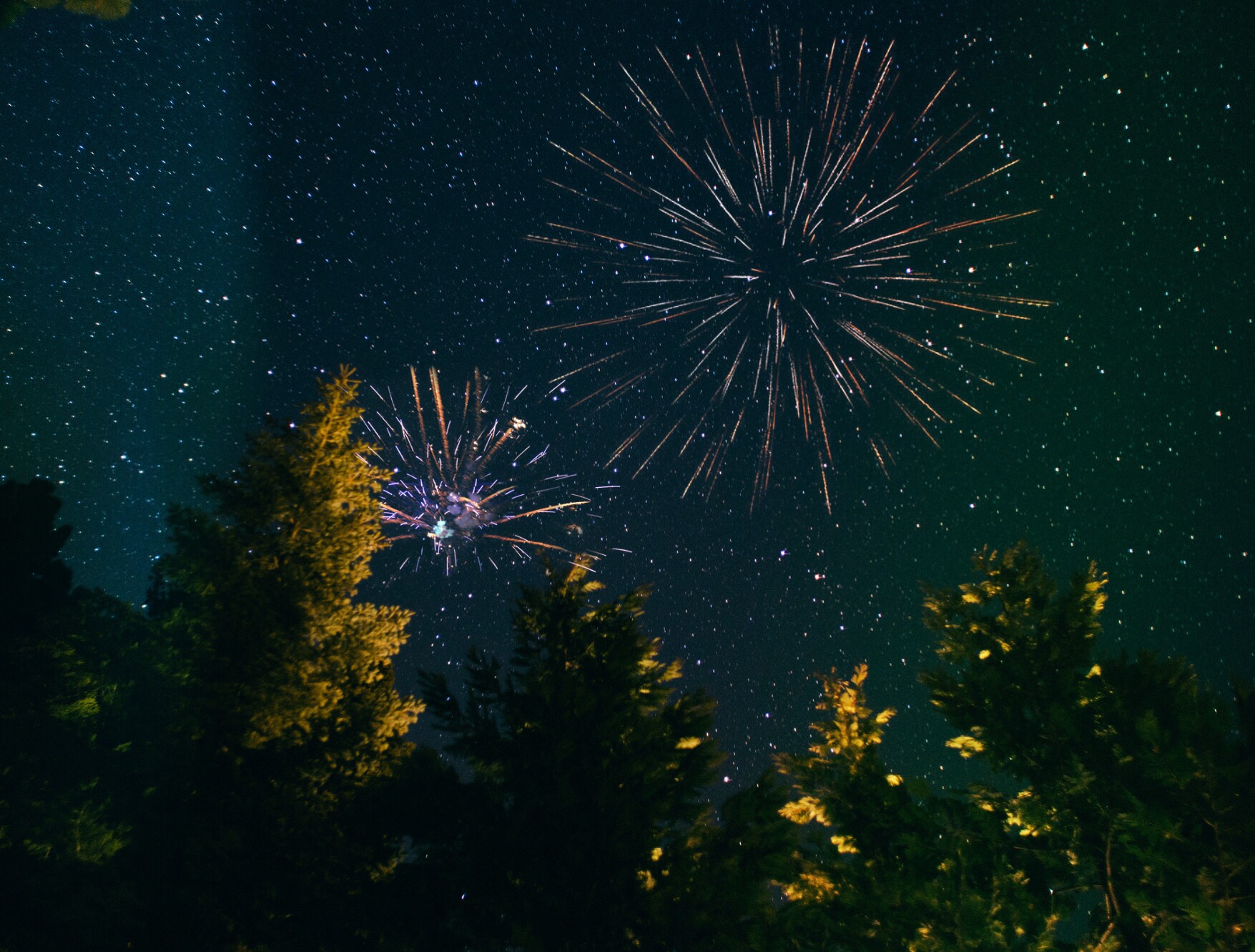 This edit takes Milky Way photos to a whole new level. Typically, you would never be able to see the stars as clearly during a fireworks show due to light pollution. Don't let that stop you from creating your own mystical world where it can all happen together.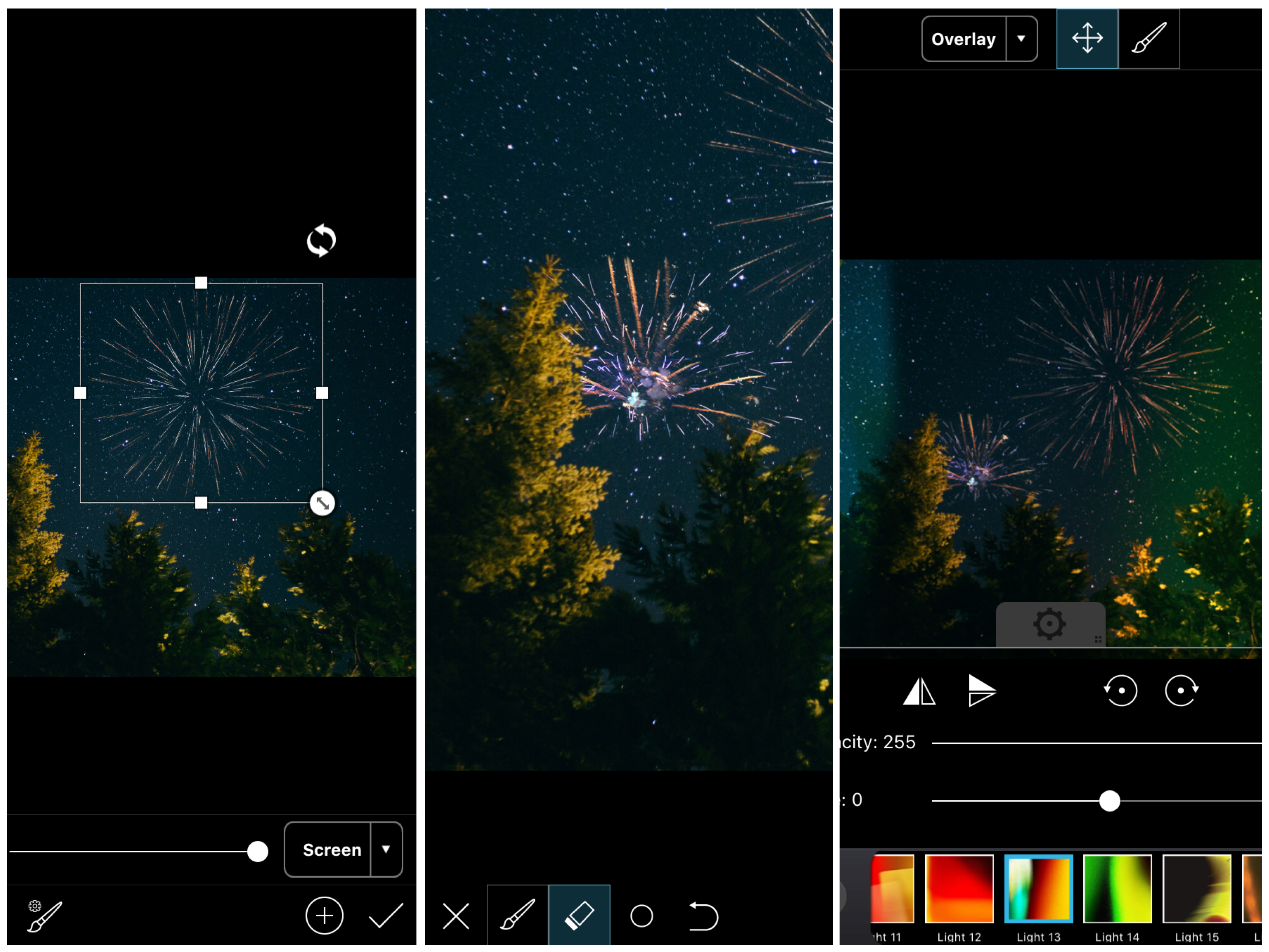 To recreate this edit, start off with a Milky Way photo — you can find them in the #FreeToEdit category if you don't have one you've taken yourself. Then, add Clipart from the Fireworks package. To make it more authentic, I erased part of the fireworks that covered the tree, since the angle of the photo makes it look like the trees are in front of the fireworks. Then, I added a Light Mask to make it look even more otherworldly.
Set Fire to the Rain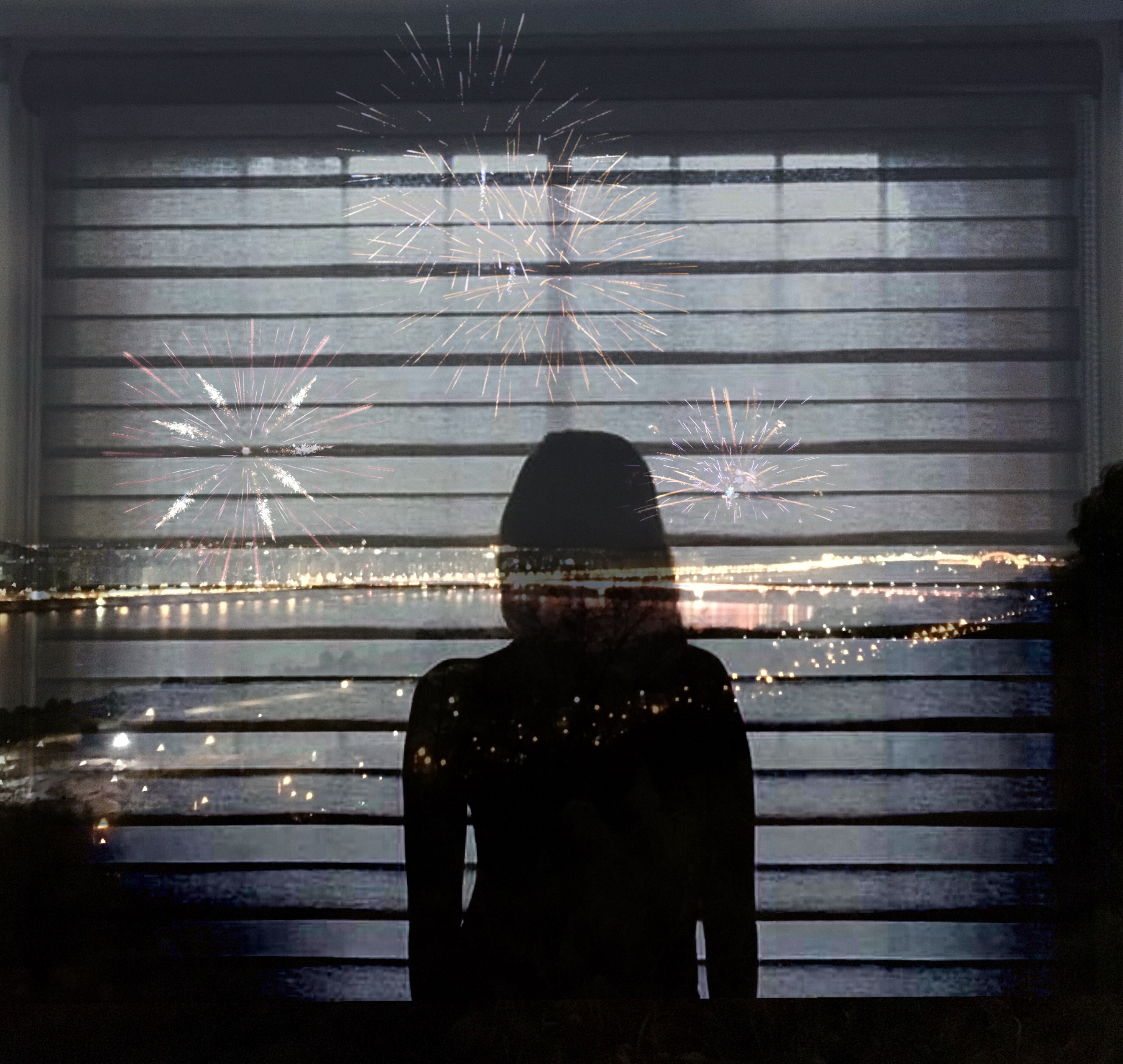 This edit is a little more of a pensive edit that gives a nod to the double exposure trend. To recreate this look, start off with a night shot, preferably of a skyline or cityscape. I used a photo of Korea in the nighttime. Then, add the Clipart. Lastly, add the shot of the subject looking out of a window with the Add Photo Tool. Adjust the opacity to fit your aesthetic, and erase around the edges.
You Got Me All Tied Up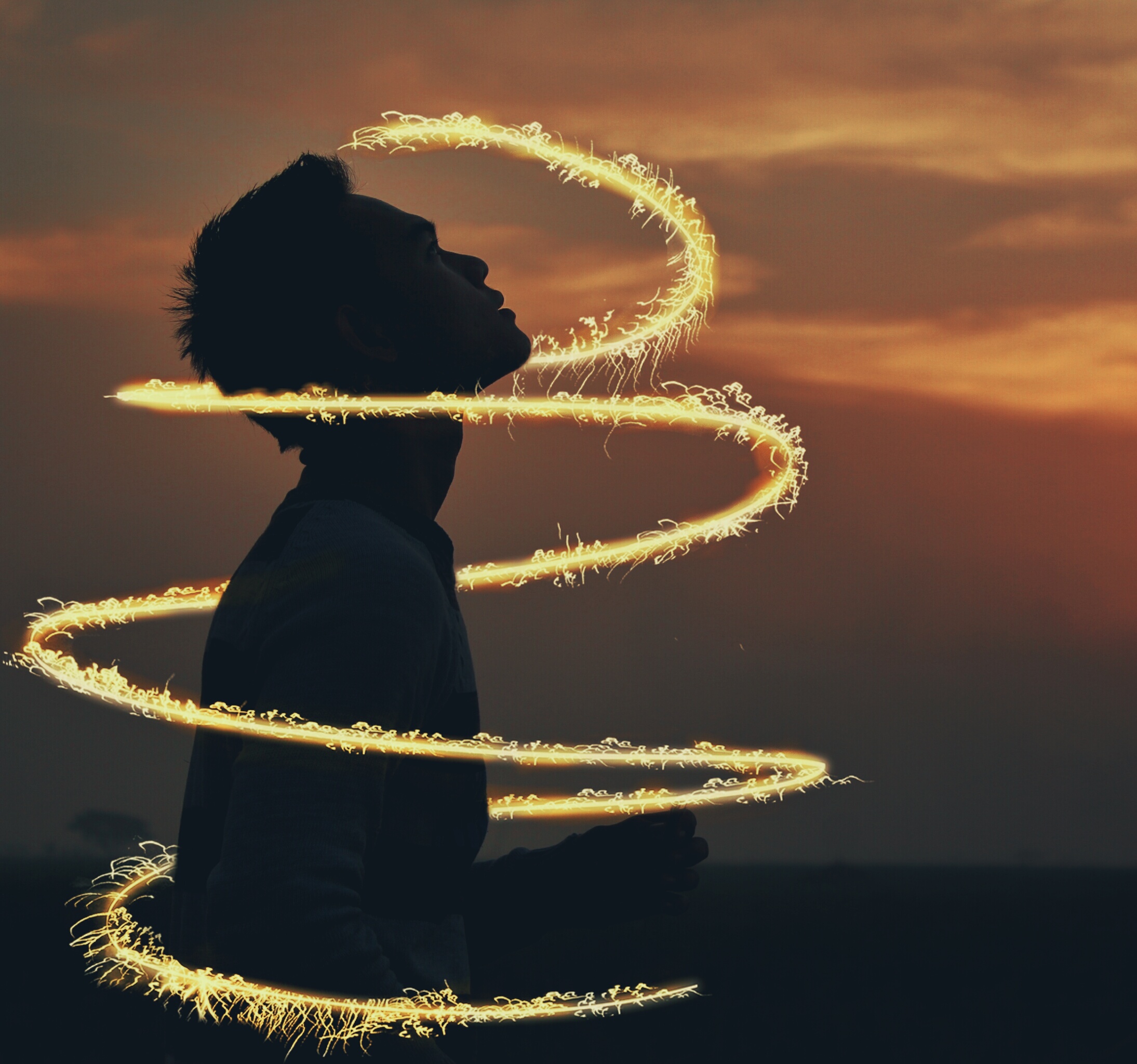 I love how this edit uses the Sparklers Clipart in an unusual way. To recreate this look, add the Clipart on top of a portrait, then erase every other ring so it looks like it's wrapping around the subject.
We can't wait to see what you make! Show us your best sparkle photos in PicsArt photo editor with the hashtag #Sparkle.