Making sure your mom knows you appreciate her is important all year. But there's only one day (other than her birthday) where you get to shower her with your love, and that's Mother's Day. Gifts are a great way to show you care (and ensure a happy mother!), but if you're looking to go that extra mile with something more heartfelt, putting together a personalized Mother's Day card is the way to go. Below are 15 of our favorite Mother's Day pictures and quotes found in the PicsArt app. 
The quotes range from cheeky and funny to emotional and caring. So whether you and your mom have a pal-around kind of relationship, or are a little more sentimental, we've got you covered. We recommend using PicsArt's quick & easy photo editing tools to customize your digital card with quotes, effects, and stickers! 
Moms Are Strong
via PicsArt


"We have a secret in our culture, and it's not that birth is painful. It's that women are strong." -Laura Stavoe Harm

Your Mom Is Your Best Friend
via PicsArt


"A mother is your first friend, your best friend, your forever friend." -Unknown

… But Not on Facebook.
via PicsArt


"Mom, I love you, even though I'll never accept your friend request." -Unknown

Dad's Got Nothin' On You, Mom!
via PicsArt


"It's not easy being a mother. If it were, fathers would do it." -The Golden Girls

You Mean the World
via PicsArt


"To the world, you are a mother, but to your family, you are the world." -Unknown

Motherhood Gives You Selective Vision
via PicsArt


"There is only one pretty child in the world, and every mother has it." -Chinese Proverb

Why Motherhood Is Like Glue
via PicsArt


"Mothers are like glue. Even when you can't see them, they're still holding the family together." -Susan Gale

Moms and Selflessness
via PicsArt


"A mother is a person who, seeing there are only four pieces of pie for five people, promptly announces she never did care for pie." -Tenneva Jordan

A Mother's Worth Defies Measurement
via PicsArt


"The influence of a mother in the lives of her children is beyond calculation." -James E. Faust

An Act of Infinite Optimism
via PicsArt


"Motherhood is the biggest gamble in the world. It is the glorious life force. It's huge and scary – it's an act of infinite optimism." -Gilda Radner

Don't Mess With Mom
via PicsArt


"When a mother sees her child in danger, she is literally capable of anything. Mothers have lifted cars off of their children and destroyed entire dynasties. A mother's love is the strongest energy known to man." -Jamie McGuire

The Starting and the Finish Line
via PicsArt


"Motherhood: All love begins and ends there. " -Robert Browning

Every Mother's Path Is Unique
via PicsArt


"There is no way to be a perfect mother, and a million ways to be a good one." -Jill Churchill

A Mom By Any Other Name
via PicsArt


"To a child's ear, 'mother' is magic in any language." -Arlene Benedict

Brutal Honesty!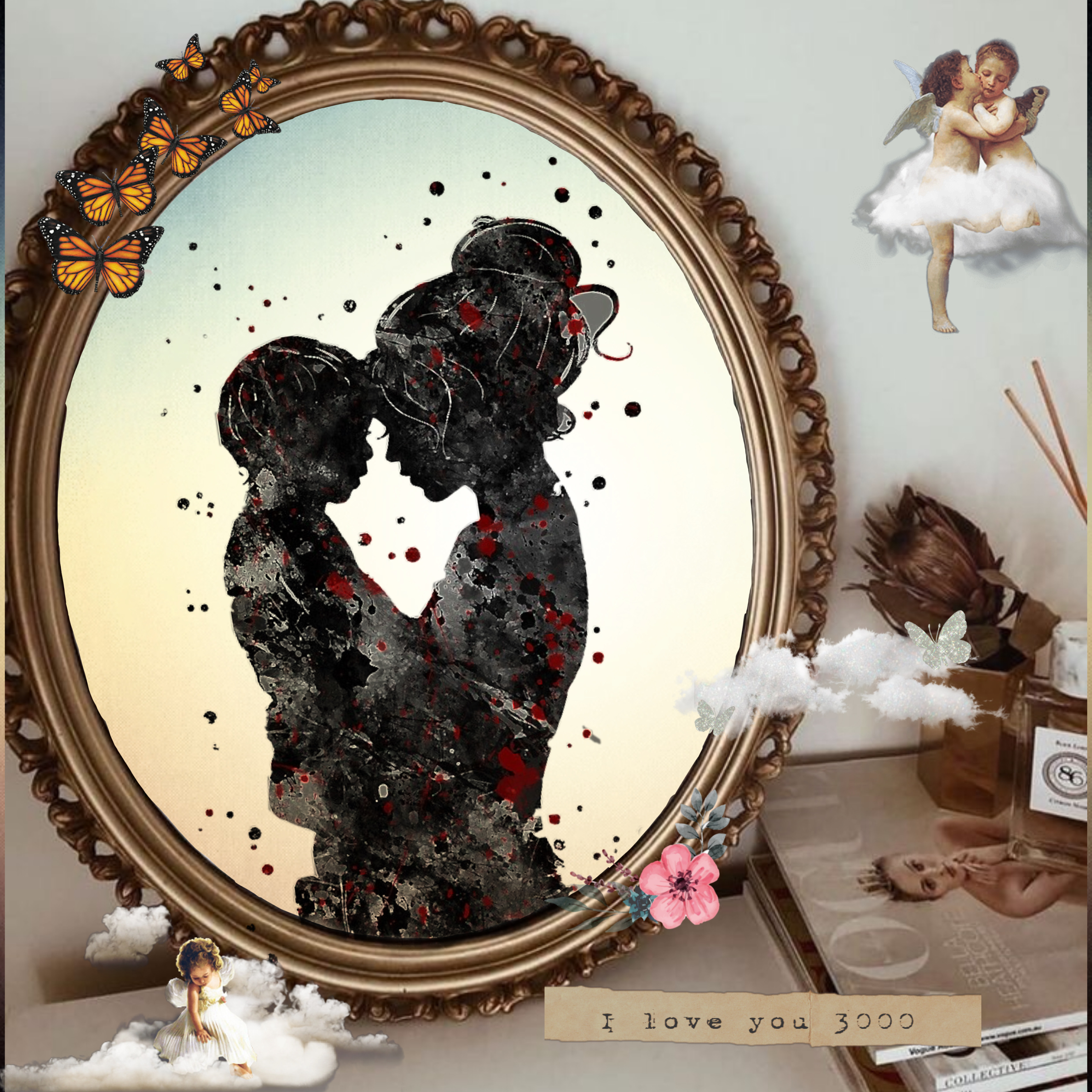 via PicsArt
"In the end, mothers are always right. No one else tells the truth." -Randy Susan Meyers
PicsArt all-in-one Photo and Video Editor, Collage, and Sticker Maker is the world's largest creative platform with over 150 million monthly active creators and influencers. PicsArt has collaborated with major artists and brands like Taylor Swift, The Jonas Brothers, Gwen Stefani, Maroon 5, Lizzo, Meghan Trainor, One Direction, MONSTA X, Warner Bros. Entertainment, iHeartMedia, Condé Nast, and more. Download the app today to level-up your photos and videos with thousands of quick & easy editing tools, trendy filters, fun stickers, and brilliant backgrounds. Unleash your creativity with PicsArt and upgrade to Gold for awesome premium perks.