You've been working hard to launch your business and now it's time to create your very own logo design. This is where you finally get to play and express yourself by building a brand identity and custom logo that brings your work to life! In this article, we break down everything you need to become a mountain logo brand, including what makes a great logo, creative inspiration and guidance, and step-by-step tutorials for creating your logo. But first, let's address the big question: what is a logo, exactly?
As legendary logo designer, Paul Rand, once famously said: "If, in the business of communications, 'image is king,' the essence of this image, the logo, is the jewel in its crown."
Well, since every crown needs a jewel, it looks like we've got some work to do. Let's get started designing the "jewel" for your very own mountain logo brand!
Tips to Brainstorm and Create Your Logo
Here are some quick tips to get your creative juices flowing:
Collect images that inspire you.

A mood board helps you collect inspiration for quick reference and keeps your style consistent. This folder will come in handy quite often during your design journey to becoming a

brand with a mountain logo

.

Notice what you like and respond to (your customers likely feel the same!)

What brands do you love? What makes you stop scrolling and make you want to buy? How do these images make you feel? What do you specifically find attractive ab¢¢out them? What works for you will likely also work for your audience, as you are (ideally) your own best customer case study.

Study your peers.

What are others in your niche doing that's working? What's the common thread? Studying the market sets you up for success as it keeps you in the game as a

mountain logo brand

.

Sketch out thumbnails that play with different combinations of all the things you love.

It's no secret that nothing is truly original, as everything is inspired by something that came before it. So there is no need to

DIY

a source of inspiration from scratch — it's perfectly okay to let yourself be inspired by others as you create your

custom logo

.
Elements of a Successful Brand With a Mountain Logo
So what does it take to create a logo that packs a jewel-in-its-crown type of power? Let's look at the technical and quality-based pieces of a great logo.
Logos are often your customer's very first experience of your entire brand, so take your time to choose a style or images that portray your brand identity accurately. In the next section, we'll help you pick your style.
Great logos have imagery and fonts that work well together. Check out How To Choose the Best Fonts for Your Design Projects for a deep dive on typography, tagline, and typeface choices, and a step-by-step tutorial on using our editor to create the look you want.
Let's make sure you become a mountain logo company that can say you picked colors that perfectly reflect who you are! Check out these tutorials — Color Theory: The Ultimate Guide and What Do Colors Mean? — to determine the best choices for your brand.
Successful logos can be resized and repurposed across multiple platforms and mediums (i.e. from social media to a billboard to a business card) while maintaining their quality and impact. Use this Resize Guide and test out your logo as a "favicon" (the tiny icon you see on web browser tabs.) With such limited space (16×16 pixels to be exact), every pixel counts. Does your logo still pack a punch at that size?
Contrast is key to making your logo pop, which is especially important in today's noisy environment. Play around with contrast levels between the mountains, background, and text, then test out the contrast by removing the color using the Saturation tool to see if the logo still pops in greyscale. The favicon test also works well here. 
A great mountain logo feels reliable, sturdy, and balanced overall, just like a mountain! Make sure the mountain peaks, colors, background, and text all make sense together and leave the viewers' eyes happy.
In addition to these elements, there are also quality-based elements to consider, including memorability, impact, and uniqueness. If there's just one lesson here, it's that the greatest logos all tell a timeless story. So what's the timeless tale of your mountain logo company?
Logo Ideas
Okay, it's time to get inspired! Here are some of our picks of logo ideas that work well. You may want to consider these when creating a brand with a mountain logo.
You'll find this style everywhere young people can be found — in local mountain breweries (think Coors or Colorado), outdoor adventures or national parks enthusiast communities, farmers markets and natural food stores, desert culture (think Utah or Arizona), or anything alternative or indie, including music festivals, thrift shops, arts and crafts stores, and coffee shops. This style often combines round and geometric shapes, intentional asymmetry, earthy tones, "X" and tribal-like symbols, handwriting fonts, and an overall handcrafted look. Check out some hipster logos on Etsy, Pinterest, or photo editing app PicsArt's Explorer feature, and then try Text, Stickers, and Shapes tools to recreate this look!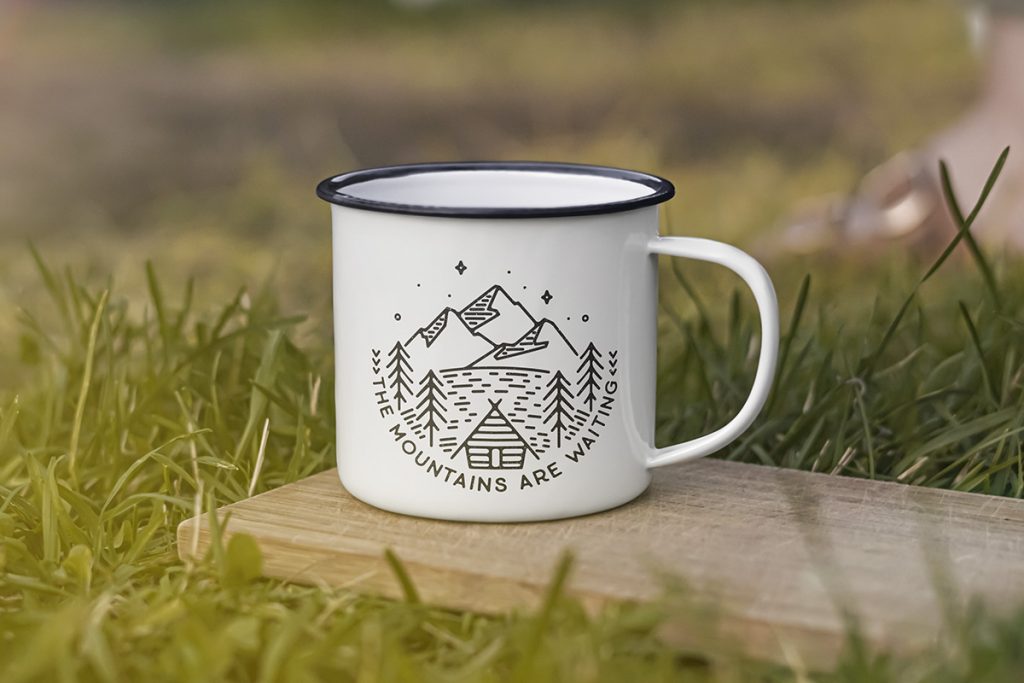 When in doubt, simplify. The simpler the image, the easier it is for the brain to understand and remember it, and the more memorable the brand, the better (but busier logos can also work if designed well). A simple logo includes very basic lines, shapes, and colors. 
Minimalist graphic design uses simple lines and negative space that leave it to the human eye to complete the picture. A minimal logo is clean and easy on the brain. Do you want to give off a simple, straightforward, and zen vibe? A minimal logo just might be your thing. Try drawing your own original lines using PicsArt's Drawing tool, or use Stickers paired with the Eraser tool to clean up an existing image to your liking.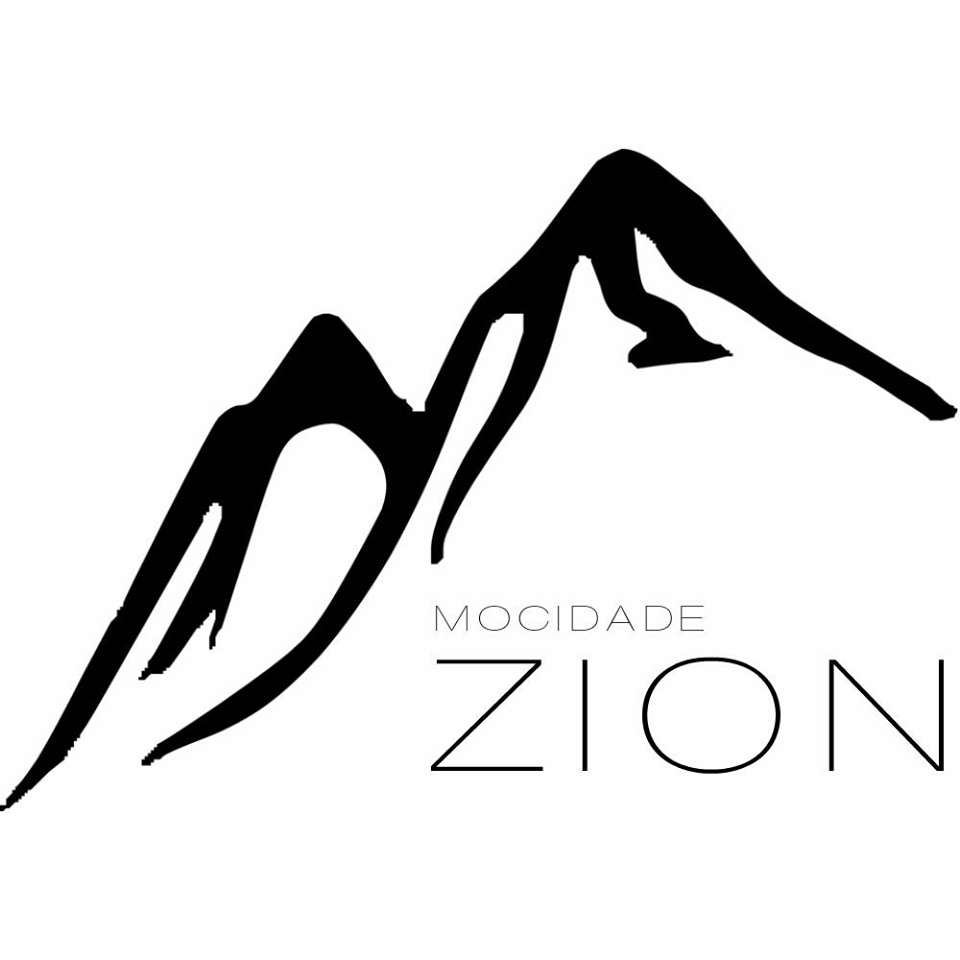 via PicsArt
Illustrated logos tend to give off colorful, playful, and youthful vibes that feel homey, artistic, and handmade. They often use sketched lines, flat design, distinct lines and borders, and an overall "cartoony" or "children's book" aesthetic (look up the Patagonia logo online as a great example.) See PicsArt's Templates or try out Sketch, Draw, and Borders features to play around with this look.
With so much emphasis on achieving perfect symmetry in design, sometimes the most powerful thing a designer can do to stand out and make a statement is to purposely do the opposite. A sketched look can communicate artsy and casual vibes, a daring or courageous spirit, and a rebellious or independent nature (just like a mountain or mountaineer). But be careful, you'll want to back up your "sketchy" look with something solid and reliable, like a confident emblem (outer "badge") or font. If the whole logo seems like it was drawn on the back of a napkin at a bar, you might be mistaken as careless or lazy (yikes!). Not to worry though, you'll be just fine if you balance it out with other elements.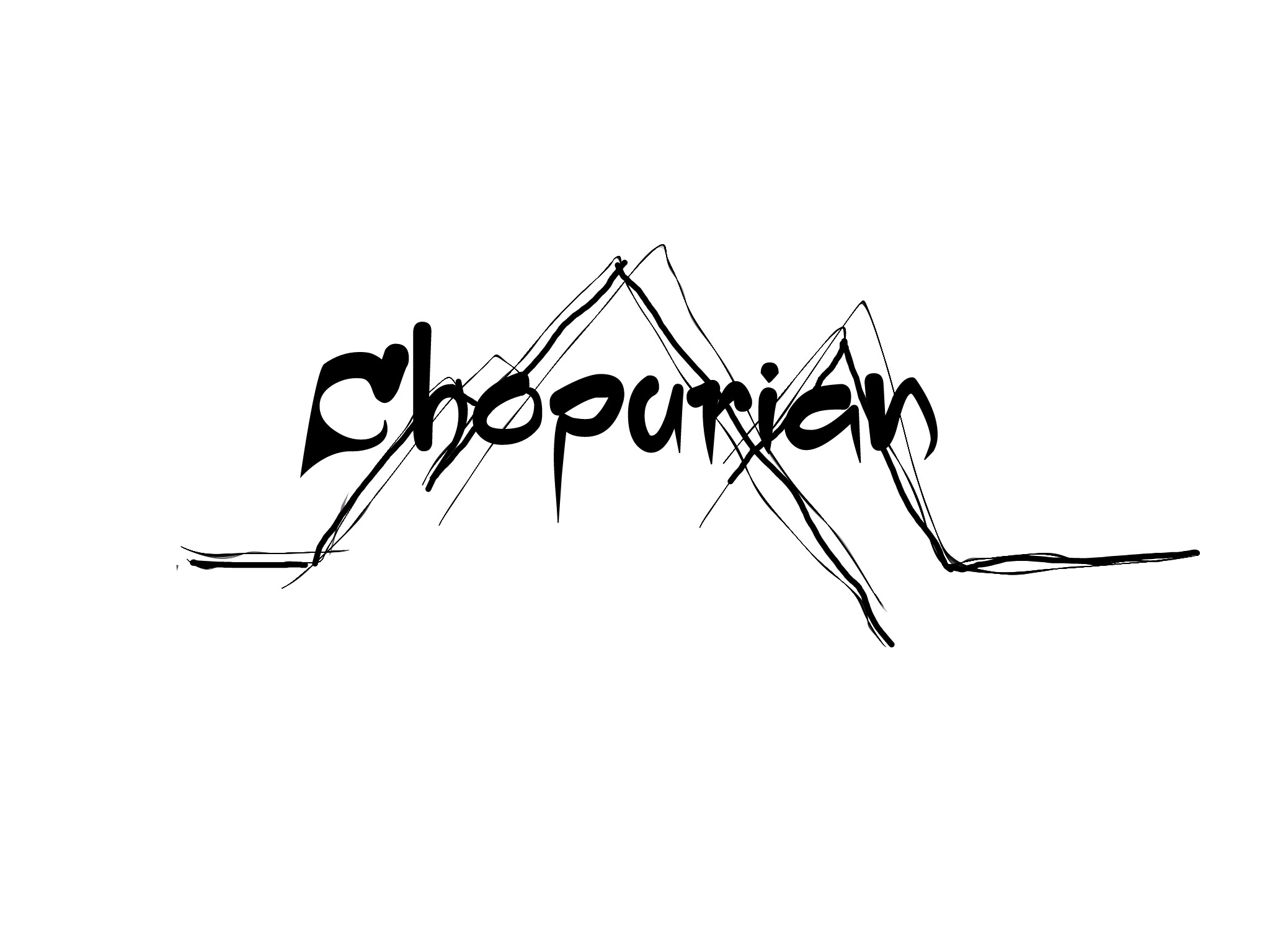 via PicsArt
For more quick logo design inspiration, check out 30 Logo Designs for Inspiration & How to Create Your Own Logo, and 20 Cool Logo Designs: Inspiration & How to Create Your Own Logo. 
Create Your Brand's Logo With PicsArt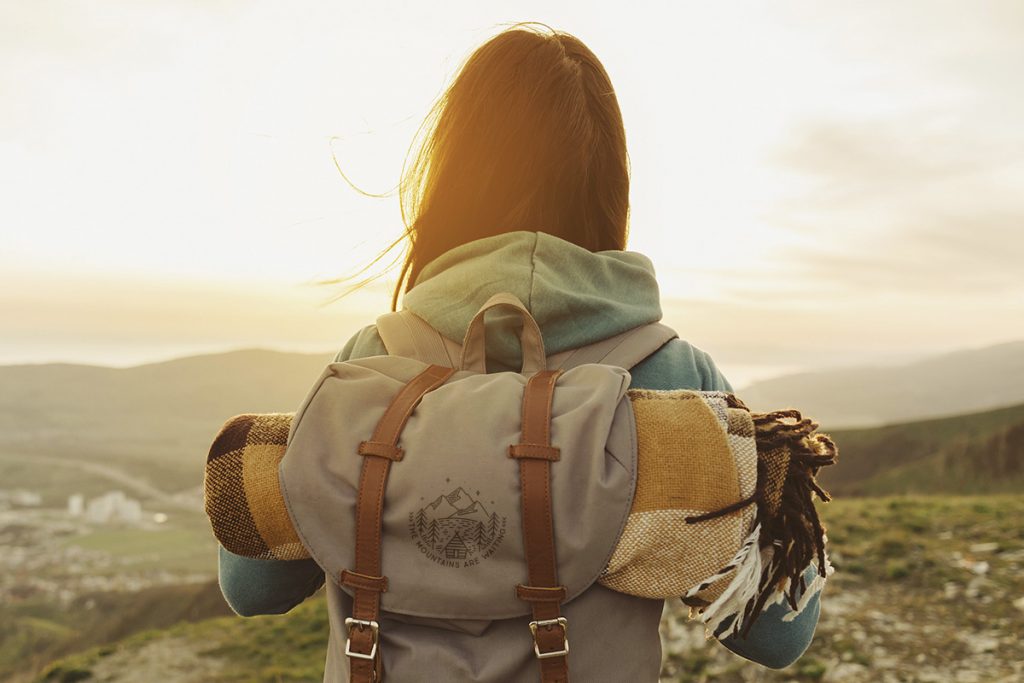 There are lots of different ways to create logos using photo editing tools, but we'll go over a simple way to get started. Time to meet your friendly neighborhood logo maker available at your fingertips 24/7, PicsArt web editor and app! 
Create Your Logo Using PicsArt's Web Editor Tool
Start by opening up

PicsArt's Web Editor

.

Click Create

, then

Custom Size

on the far-right. Set the dimensions to at least 500 x 500 pixels (we suggest 1080 x 1080 px to be safe.) You can also scroll down to choose a

Ready-to-use template

with a

premade logo

that inspires you, instead.

If starting with a custom size or blank project, select Templates

and/or

Stickers

on the left menu bar to search keywords of text or images. Once you've selected a template or sticker, click on any element in your project to bring up that element's editing menu options. Click through the tools to make custom changes using the advanced settings that pop up on the left of the page.

Tap Text

on the menu bar to pull up the

Text Editor

to add words and font. If you started with a

premade logo

or template, you can click the pre-existing text to edit on the spot. Tap

Apply

, then click the font to adjust custom effects.

Tap the background to customize color, gradient, and texture options. You can also use any background from a

premade logo

or template or upload a photo and use one of our many tools such as the

Blur

or

Brokeh

effects, or the

Remove Objects

or

Background Remover

tools to edit images to your liking.

Tap Apply

, then save the image (

png

is best for logos) to your device or share it with the PicsArt community!
For more inspiration, check out some other cool features on our Web Editor.
Create Your Logo Using the PicsArt App
Open the

PicsArt app

on your phone and tap the purple + button to start editing

Select a transparent

or solid background from the

Color Backgrounds

section towards the bottom. You can also use

Free Photos

,

Add Photo

,

Templates

, or

Backgrounds

, and apply effects later.

Select Sticker

and choose your image(s). Type keywords like "mountain" in the search bar.  Once you've tapped on a sticker, it will be added to the background.

Select the sticker to see its editor bar. From here, you can play around with Opacity

,

Shadow

, and

Border

tools, and use the

Effects

tool to choose from dozens of custom filters, such as

Magic Effects

,

Pop Art Effects

, or

Sketch Effects

, that instantly transform your image. Tap

Apply

to save your selections.

Tap the Text

icon to add text to your logo, then tap the checkmark to apply. Select the text to customize font, color, shadow, and many other effects.

Tap Apply

, then save the image (

png

is best for logos) to your device or share it with the PicsArt community.
Congratulations, you've officially designed your own mountain logo brand!
PicsArt all-in-one Photo and Video Editor, Collage, and Sticker Maker is the world's largest creative platform with over 150 million monthly active creators and influencers. PicsArt has collaborated with major artists and brands like Taylor Swift, The Jonas Brothers, Gwen Stefani, Maroon 5, Lizzo, Meghan Trainor, One Direction, MONSTA X, Warner Bros. Entertainment, iHeartMedia, Condé Nast, and more. Download the app today to level-up your photos and videos with thousands of quick & easy editing tools, trendy filters, fun stickers, and brilliant backgrounds. Unleash your creativity with PicsArt and upgrade to Gold for awesome premium perks!