Nature photography is without a doubt one of the trendiest types of photography out there these days, and it's surprising to literally no one. Because the love and pure appreciation for nature are deeply embedded in all of us, we all naturally have the ability to pull off some truly stunning creative nature photography results.
Unlike other types of photography, nature photography ideas are much more accessible to us than other styles. You don't need any prior knowledge or experience to really tap into your inner muse and simply have fun in your favorite outdoor locations. All you need is a camera, the willingness to see nature with an open mind and a creative soul, and some free time.
If you're looking for nature photography tips, we have tons of them for you down below. If you have even the slightest interest in photography then you should definitely look into picking up nature photography for a change. Nature photos, whether those of animals, insects, or plants, sell like hotcakes online in terms of follower engagement and interactiveness. If you're looking into getting your followers to engage and share some truly awesome photos, then nature photography is definitely the way to go.
Nature Photography vs Normal Photography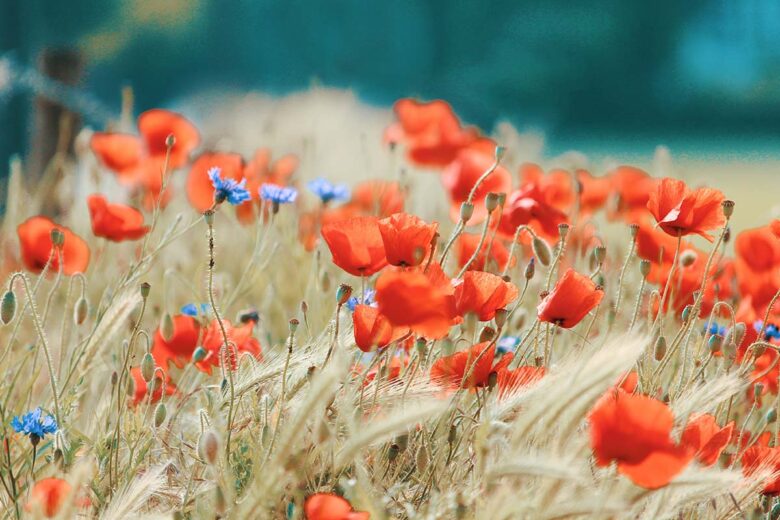 If you're already into photography and have your fair share of experience in it, you might be wondering what's really stopping you from charging into nature photography head-on. The short answer is nothing really. 
If you're an experienced photographer, then you should be able to go directly into

nature photography

art with little hassle, this is assuming you're already equipped with your own DSLR camera. Having said that, you should still make sure to read our

nature photography tips

down below to really get to grips with the whole thing before you set out on your first adventure.

Both styles of photography require a camera, but that's as far as the similarities between the two go. The differences between the two styles of photography are quite stark. For starters, when it comes to your day-to-day photography, smartphones these days are equipped with such advanced cameras that you can practically use them for any average photography project with basically no hassle.
But that's where

nature photography

takes a different turn.

Nature photography

demands a DSLR camera. Out there in nature, you'll inevitably find yourself in situations that are out of your control. Unlike normal photography, in

nature photography

, you won't have any say in the exact lighting, background, and overall circumstances of your photoshoot. A DSLR camera gives you the manual control you need to overcome any obstacles mother nature sends your way.

Another major difference between the two is the fact that

nature photography

is very situational. You can't exactly plan for it, things can and will go wrong. Nature's fickle, the weather can go wrong at any moment, animals are wild, and you're pretty much relying on luck to have everything line up perfectly for your photoshoot.
10 Nature Photography Tips
Nature photography is difficult to master due to the variety of subjects it covers and the daunting presence of movement. A good nature photographer knows how to shoot both flora and fauna, but no one starts out perfect. Nature photography thrives on improvement and patience which is why we have compiled a list of essential tips that can help you master it. Whether you have previously tried to shoot in nature and think your photos need improvement, or you're just getting into the field and are looking for nature photography ideas, these tips will come in handy!
1. Find the Best Camera

via Picsart
Finding the best camera doesn't necessarily mean you have to go for the most expensive option, but it does require a certain sense of financial commitment. This mostly depends on the type of nature photography you want to get into. A camera that works best for one type of nature photographer won't necessarily work best for you.
For example, you might want to get into wildlife photography, meaning your camera needs to be able to capture movement well. In this case, you need a camera with a fast shooting speed and a good auto-focus. On the other hand, if another photographer wants to shoot at night then they instead need to focus on finding a camera with low light capabilities. 
2. Use a Variety of Lenses
Lenses can help elevate your nature photography direction further. As lenses can be quite expensive, it's good to do your research before investing money. If you want to get into landscape photography then you need to invest in a wide-angle lens. Wide-angle lenses capture a large range of view and a long depth of field. On the other hand, if you plan to capture close-up photos of your subjects, then you need to consider getting a zoom lens. A zoom lens will allow you to completely reframe your photos while remaining in the same physical position.
3. Get Familiar With the Settings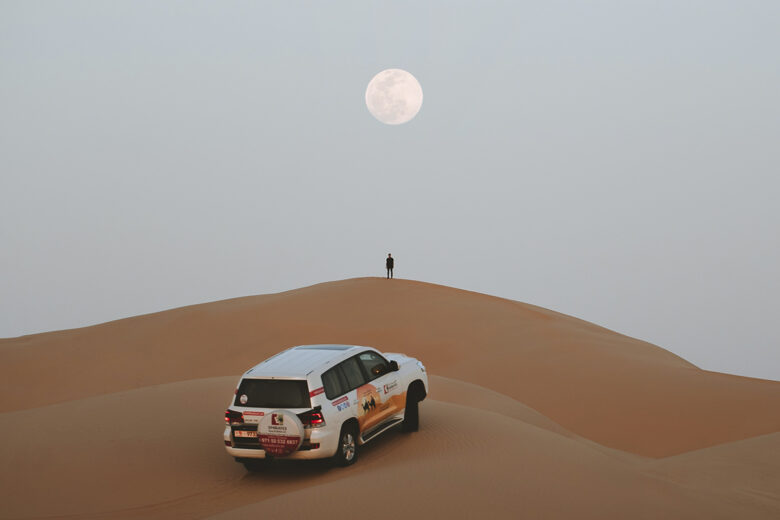 Most nature photography relies on the photographer's ability to react quickly to changes. You can miss out on the perfect shot due to the smallest mistakes which is why it's important to master the things you have control over. Your camera is one of those things. As a photographer, you need to study and understand your camera fully before setting to shoot with it professionally. Get familiar with the camera settings and practice at a local park before going to your final location. 
4. Prepare for the Weather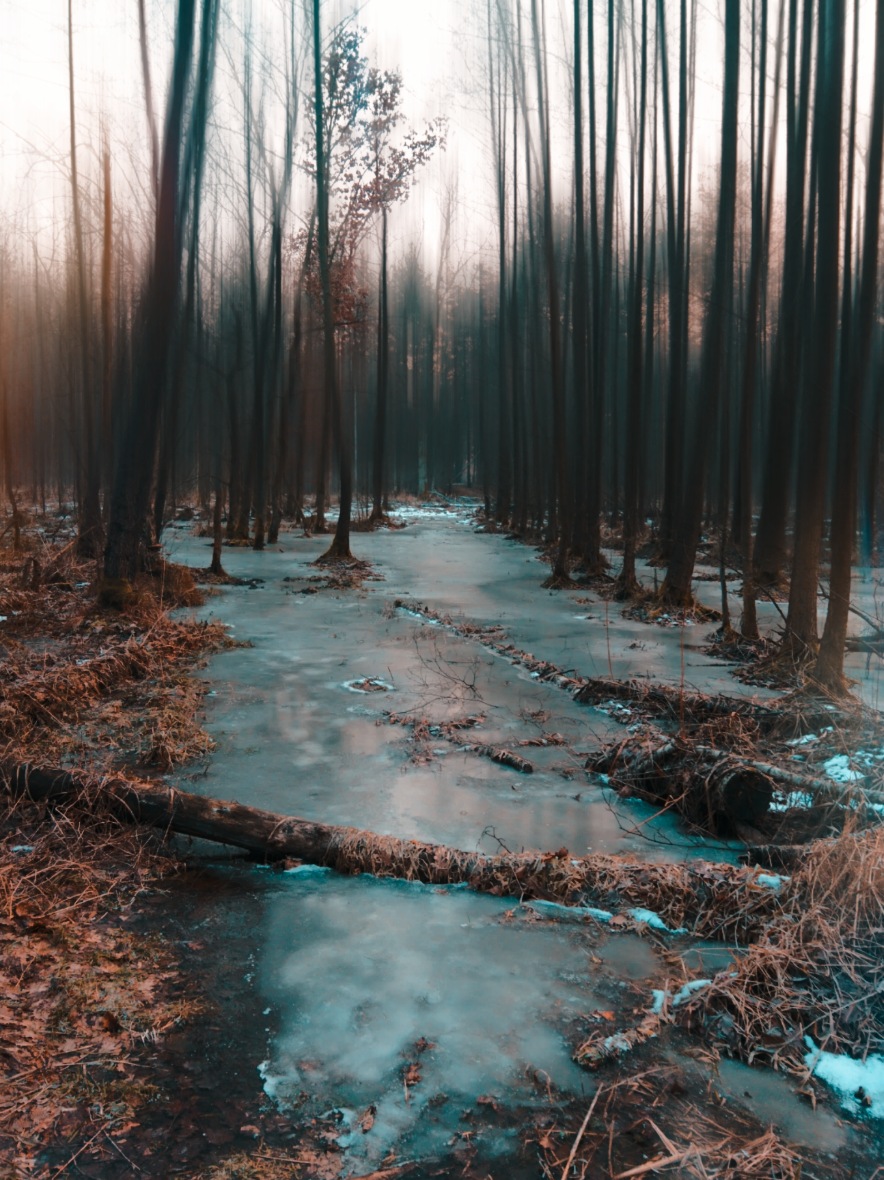 via Picsart
Weather will become your best friend and worst enemy at the same time. Horrible weather conditions can be very unpleasant for you, but can also help you take amazing photos. You need to be as prepared as possible for your photoshoot. This applies to both your tools and your clothes. Make sure you'll be able to work comfortably under the given weather conditions.
5. Study Your Surroundings Ahead of Time
You need to study your environment before setting to take photos in it. Nature photography requires great understanding and respect towards nature. It's very important for both your safety and the safety of the environment you'll be working in. Feel free to go there ahead of time and just take everything in. 
Plan where you will be sitting or the path you'll be walking through for the photos. Understand what type of clothes you need to wear and what type of equipment you need to bring to shoot in these particular surroundings and prepare accordingly. 
6. Play With Natural Light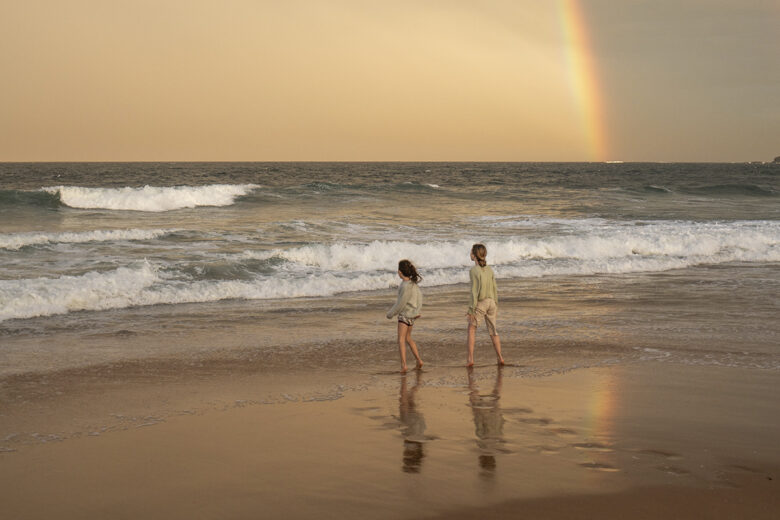 Shooting with natural light can be a bit difficult for beginners, but the more you master it, the better photos you'll get. If you're shooting wildlife, using the sun as your backlight can make for very interesting photos. You don't want the important features of your subject to get blown out by the sunlight which is why positioning yourself so the sun is located behind them is important. This will also help to separate them for the background creating a great sense of depth. 
7. Create Depth
It's very important to separate your subject from the background of the frame by creating depth. A wider aperture can be very helpful in this case, however, it's not the only method of achieving this. As mentioned earlier, you can create an interesting effect of depth by playing around with natural light. Another great way to do this is taking into account the colors of your subject as compared to the colors of the background. 
8. Use the Rule of Thirds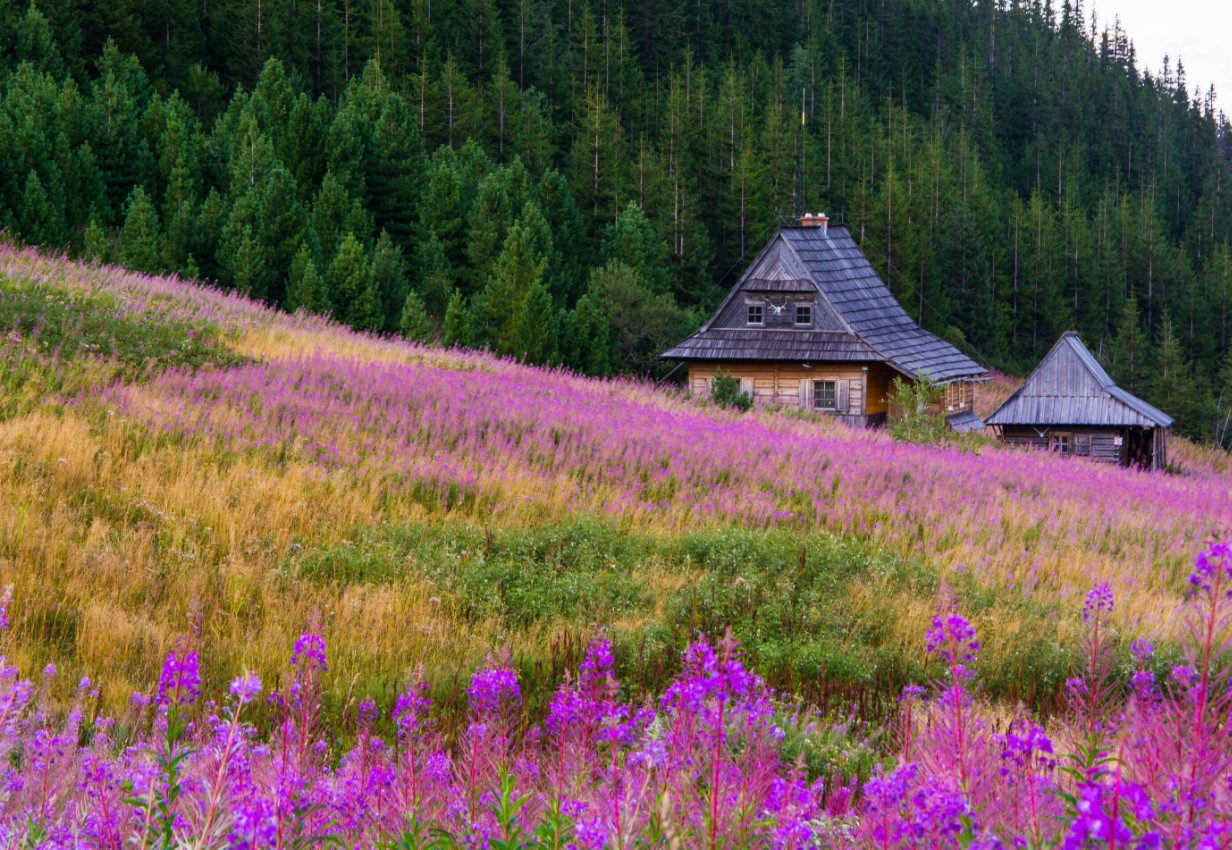 via Picsart
The rule of thirds is well known and respected within the landscape photography world. It's a simple guideline that can help you take the composition of your photos to the next level. Mentally draw 4 horizontal and 2 vertical lines across the image creating 9 even squares or rectangles. When taking photos, try to keep important compositional elements along these lines and intersections. 
9. Become One With Nature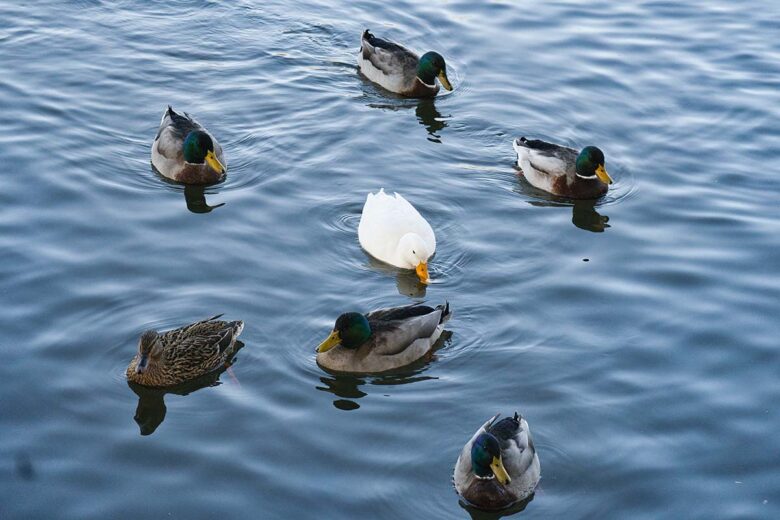 In order to take the best photos of nature, you have to respect it, understand it, and most of all, be mentally and physically prepared to become one with it. Becoming one with nature doesn't come easy, sometimes it's unforgiving, tolling, and incredibly random. Gaining a complete understanding of nature with all its ins and outs will put you one step above the rest, and your photography will be so much better for it.
10. Be Patient
This is a simple, yet very important tip when it comes to nature photography. Achieving everything we've mentioned above won't happen overnight, and especially gaining full understanding and knowledge of nature. The most important thing is not to give up when the going gets tough. If you exercise the necessary patience in order to master everything mentioned above, then in due time, without any doubt, you'll find yourself turning into the outdoors photographer you've always wanted to be.
Nature Photography Ideas
If you're feeling inspired, here are some nature photography ideas you can try recreating yourself! 
Photograph flowers and plants after rain
via Picsart
Mushroom and fungi close-ups are always enchanting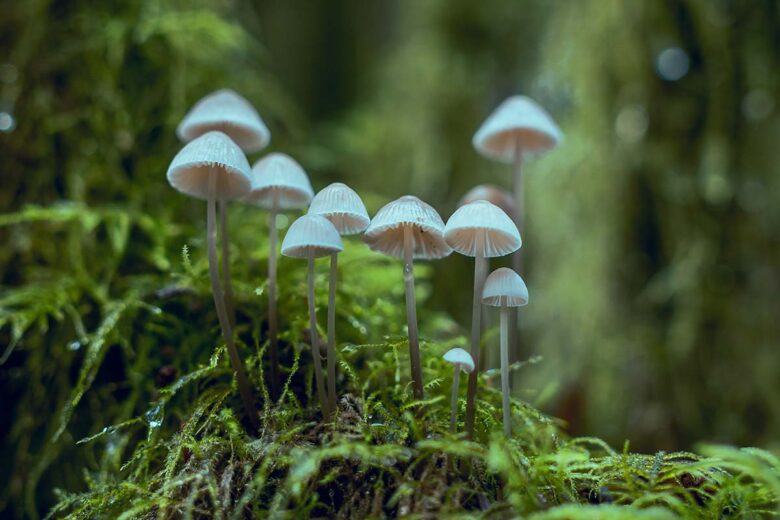 Use a black and white film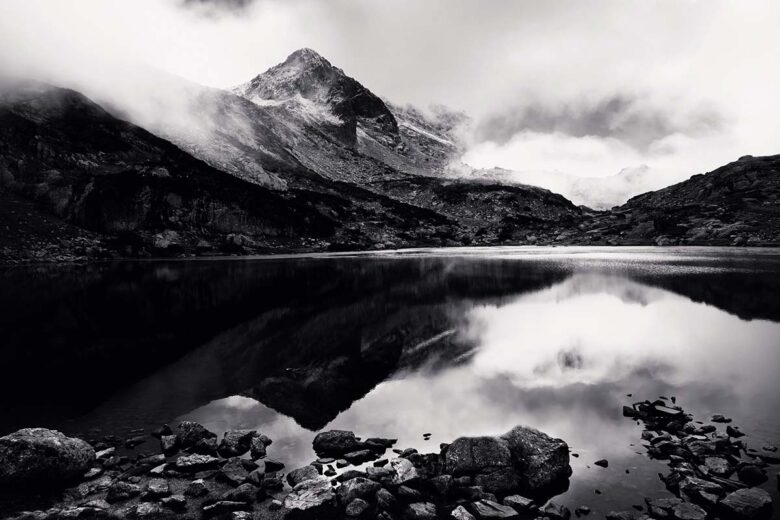 Take magical photos of dewdrops on plants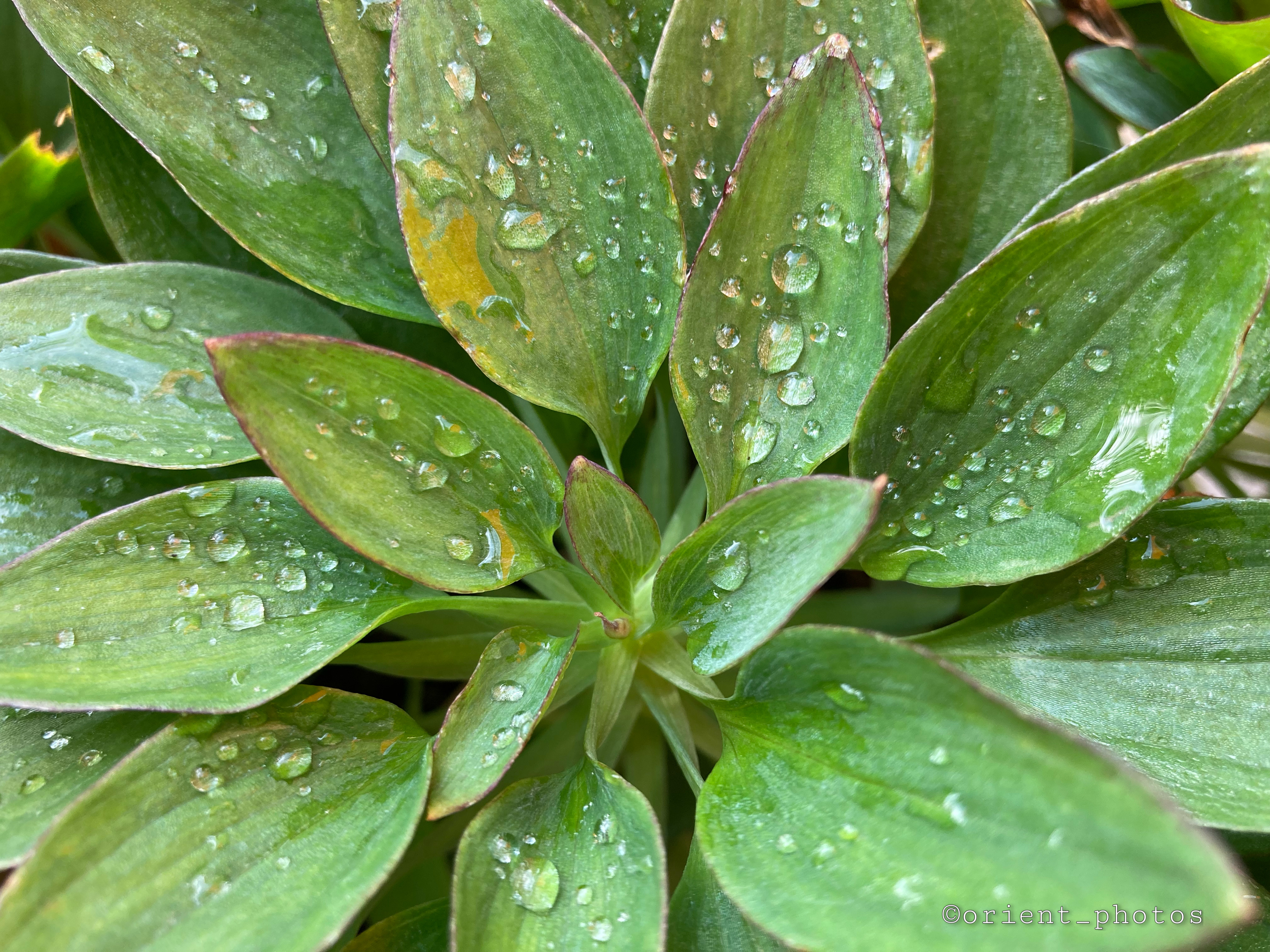 via Picsart
Capture wildlife at sunrise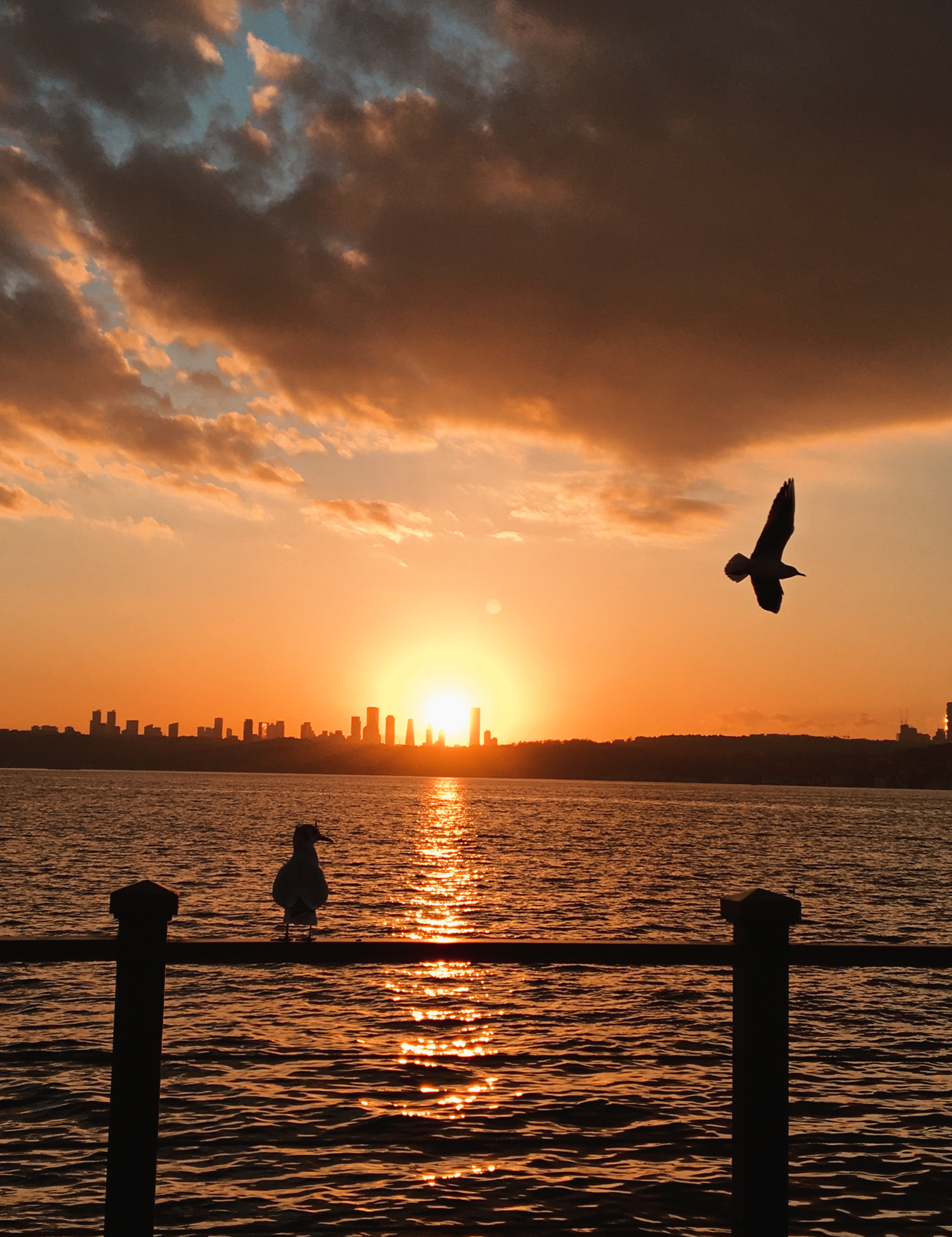 via Picsart
Create Beautiful Nature Photography Art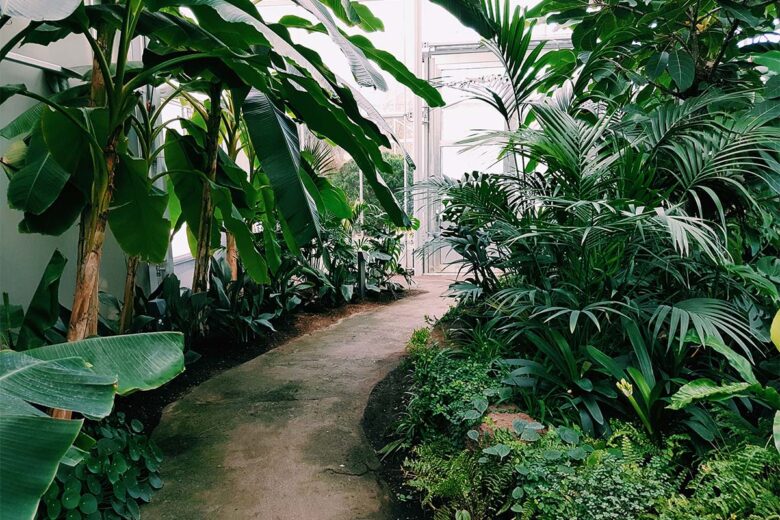 As you can see, nature photography is an incredibly rich and vast world of creativity, artistic potential, and sheer beauty. And despite the fact that it's quite the difficult feat – pulling off a successful nature photoshoot and evidently the pre-preparation is quite the ordeal, there's still so much more you can achieve, after you're done taking your nature photos.
The journey doesn't end after you take your incredible shots. One of the most fulfilling and interesting aspects of nature photography is the post-production editing section. When you finish taking your photos, you're going to want to take your masterpieces through a photo editor, like Picsart. 
Whether you're applying new text, stickers, and filters to your shots, or simply adjusting the hue, saturation, and lighting of your new photos, a quick and easy photo editor like Picsart is the perfect platform for the job. You'll be able to edit your photos on the fly with your phone, using the Picsart app, or you can even edit them on your computer using the Picsart online editor on your browser.
If you're looking to edit your nature photography photos using the Picsart online editor:
1. Go to the Picsart online editor and click the Upload button.
2. Select the nature photograph you wish to upload.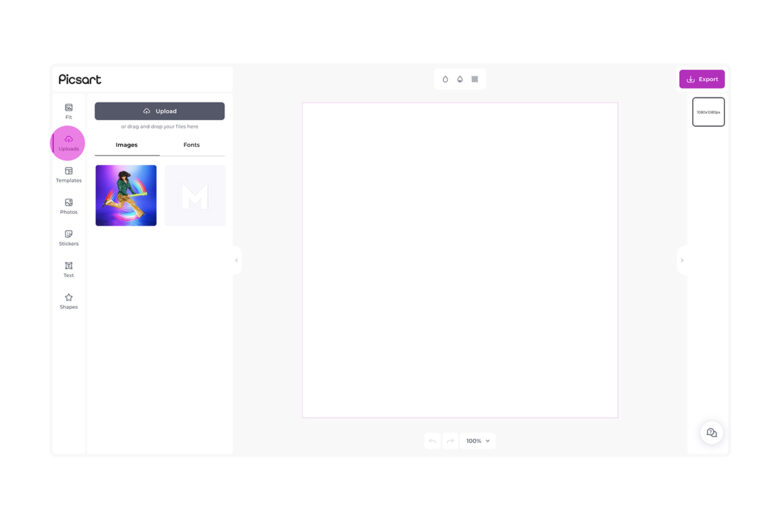 3. You can add new elements to your photos by clicking Photos, Stickers, or Text from the menu on the left.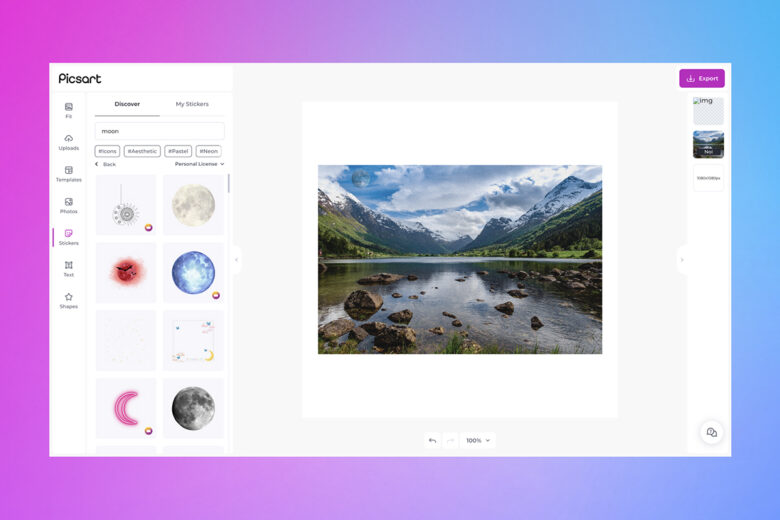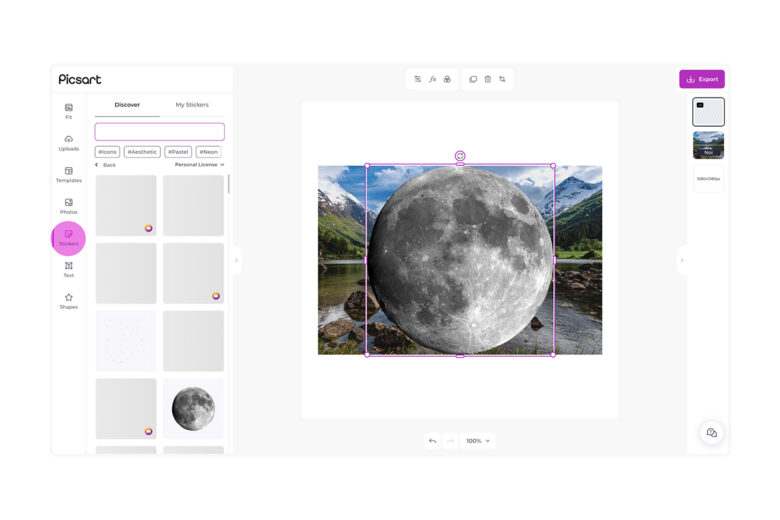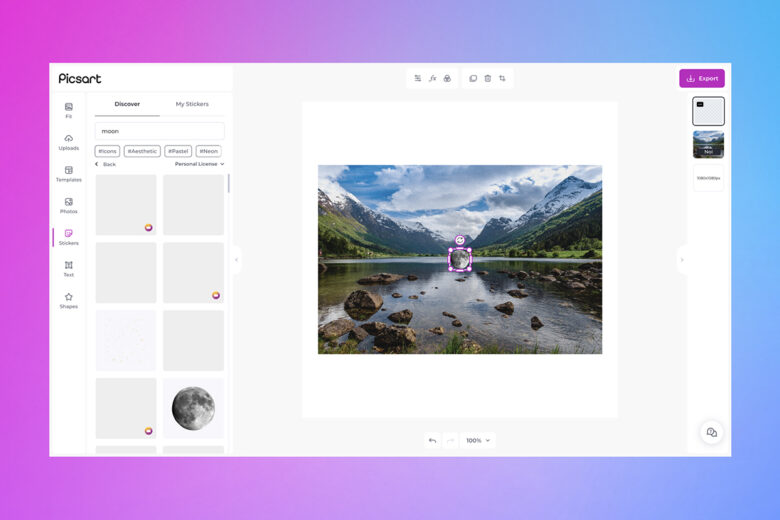 4. You can apply a filter to your photograph by clicking Effects from the menu on the left, then selecting the filter you wish to apply to your photo.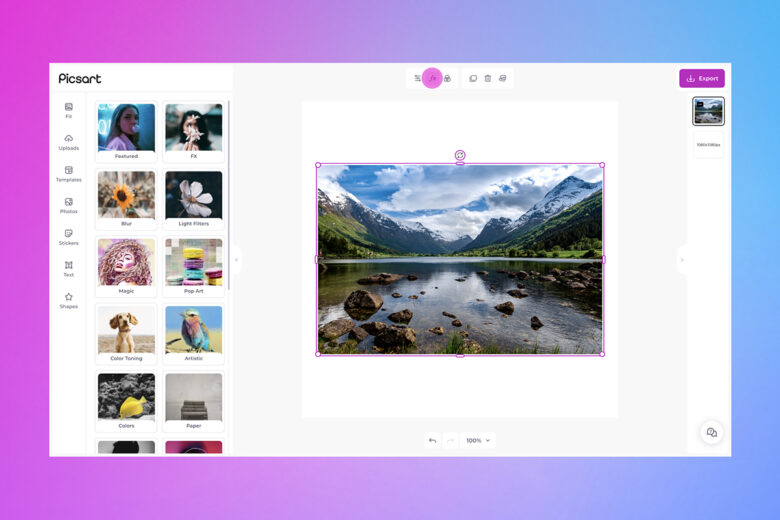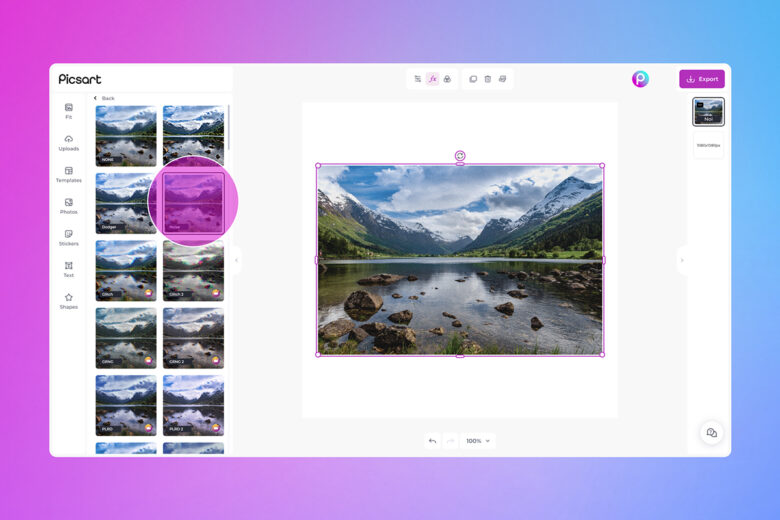 5. If you're looking to adjust the light and colors of your photo, click the adjust button located exactly at the top of your canvas.
6. Export your final image, and make sure to share your nature photography results with the wonderful Picsart community for some great feedback!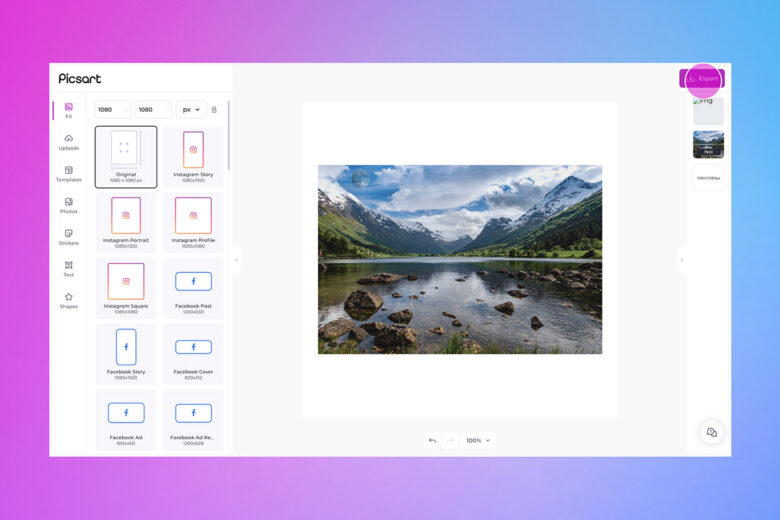 If you're on your mobile phone and want to edit your nature photography photos with Picsart:
1. Open the Picsart app on your phone.
2. Tap the purple plus button to start a new edit.
3. Select the photo you want to make changes to.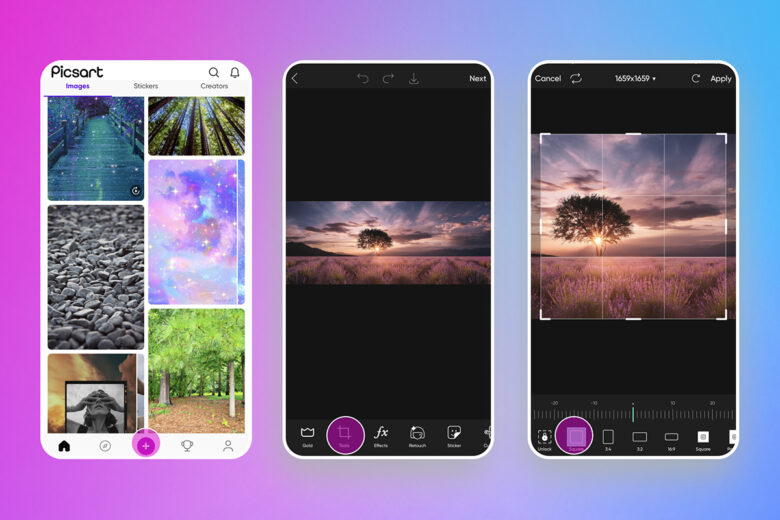 4. You can add new elements to your photos by tapping Sticker, Add Photo, or Text from the toolbar at the bottom.
5. You can apply a filter to your photo by tapping Effects from the toolbar at the bottom, then tap one the filter you want to apply.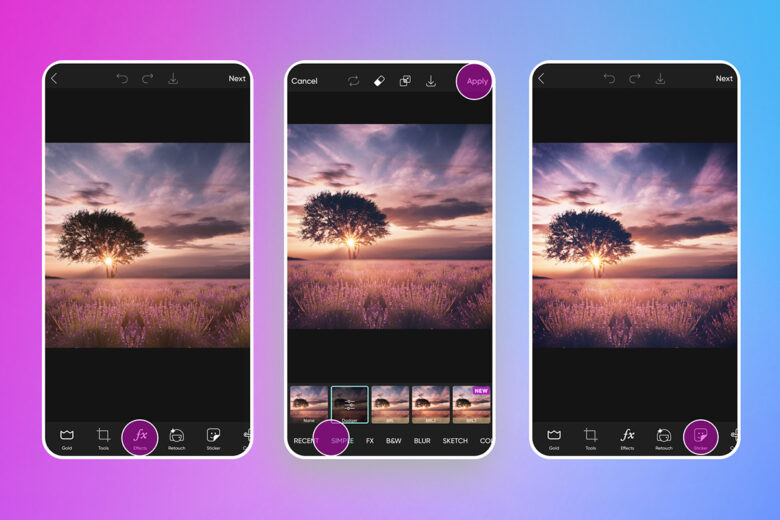 6. You can also adjust the color settings of your photo. First, tap Tools from the toolbar at the bottom, then tap Adjust.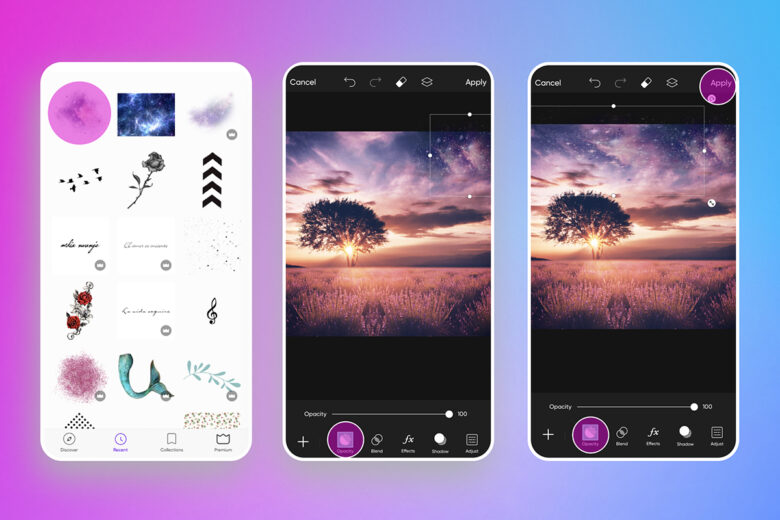 7. Once you're finished, share your final result with the Picsart community for feedback.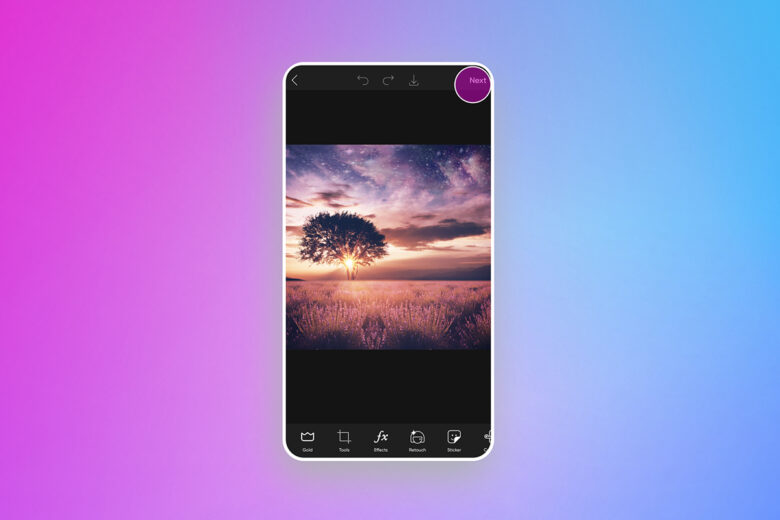 Picsart is a full ecosystem of free-to-use content, powerful tools, and creator inspiration. With a billion downloads and more than 150 million monthly active creators, Picsart is the world's largest creative platform. Picsart has collaborated with major artists and brands like BLACKPINK, the Jonas Brothers, Lizzo, Sanrio: Hello Kitty, I am a Voter, Bebe Rexha, Maroon 5, One Direction, Warner Bros. Entertainment, iHeartMedia, Condé Nast, and more. Download the app or start editing on web today to enhance your photos and videos with thousands of quick and easy editing tools, trendy filters, fun stickers, and brilliant backgrounds. Unleash your creativity and upgrade to Gold for premium perks!