We are releasing a brand new update of PicsArt for Android devices. The update includes the Color Tool, new Lens Flares, Doodle Frames, an upgraded user-profile, the ability to enter multiple lines of text, an enhanced "undo" option, and bug fixes. This update expands and improves on our already critically acclaimed user-experience, making it more engaging than ever before to create and share with PicsArt!
Upgraded User Profiles
User profiles have now been upgraded with a new "About" section and customizable profile cover images. Users can express themselves by telling people what they're about directly from their profile page and choosing custom profile cover images to appear behind their profile pictures. Furthermore, the background image will dynamically change between beautiful randomly generated images, if users decide to opt out of customization.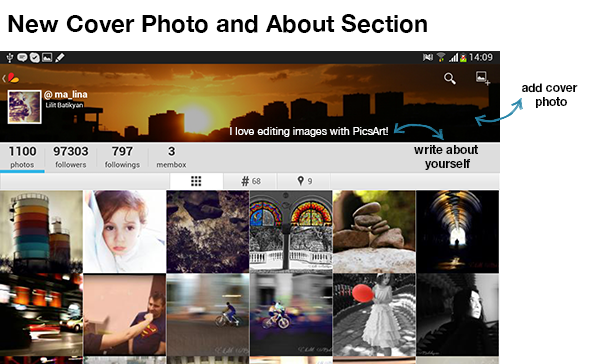 Color Tool
With the new Color Tool, users can adjust the brightness, contrast, saturation, and hue of their photos directly from the main editing screen in a single tool, allowing users to apply multiple alterations all at once.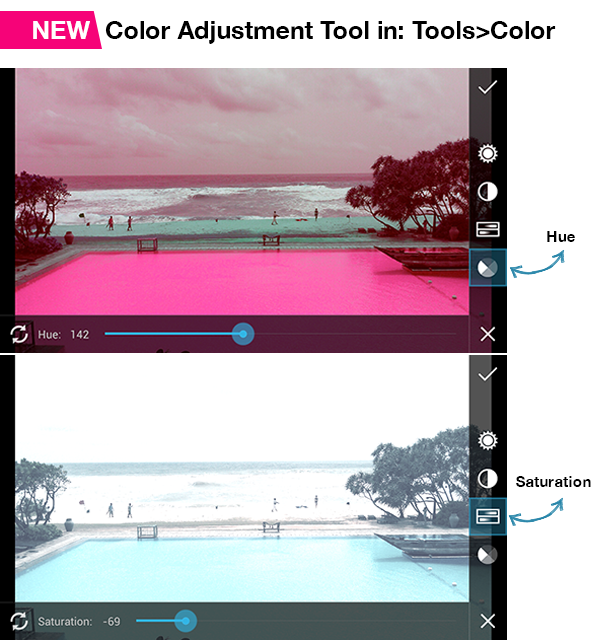 Doodle Frames
Users now have access to a new series of frames called Doodle Frames. These are some really fun frames, and each one can be adjusted to any color or opacity.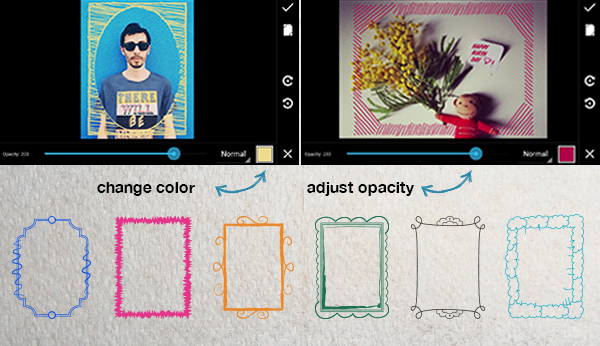 New Lens Flares
Users now have even more customizable Lens Flares from which to choose.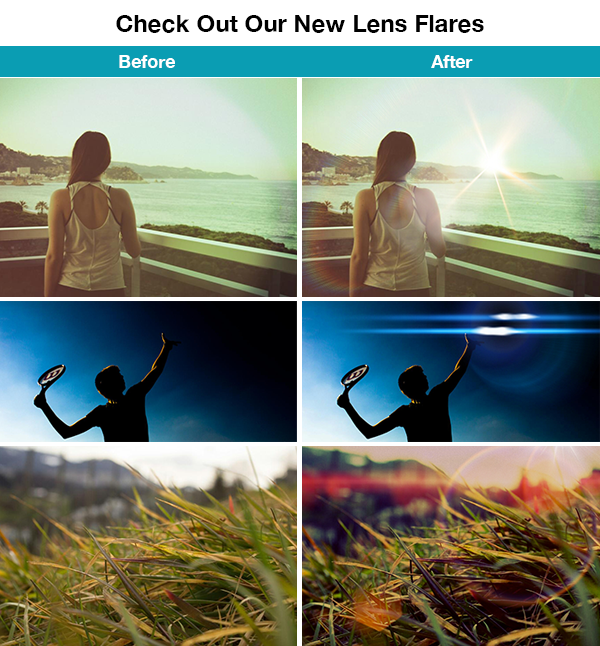 Multiple Lines for Text
Users can now use the "Enter" option when writing texts to insert multiple lines of text at once.
Enhanced Undo
is tweak gives users more freedom to make mistakes, allowing users to undo confirmed changes. The confirmation checkmark is no longer a permanent decision, changes are accepted but not fixed in place, and can be undone.