Over the years, Picsart has grown from an app for self expression to a design platform with a thriving community of creators – from avid selfie takers and design hobbyists, to small business owners and entrepreneurs. 
To reflect the transformation we're going through as a company, we decided to celebrate this exciting moment with a brand refresh. We've spent a lot of time thinking about what makes Picsart unique and wanted to give you, our community, a little peek behind the scenes of our design thinking. Perhaps some of you who are reading this are trying to start your own online brand, and hopefully this will give you insight into our process. 
Celebrating Our Logo
To start, check out the evolution of our logo from 2012, to 2018, and now in 2021.
Take a closer look at how our logo used to look in 2015 with the camera iconography.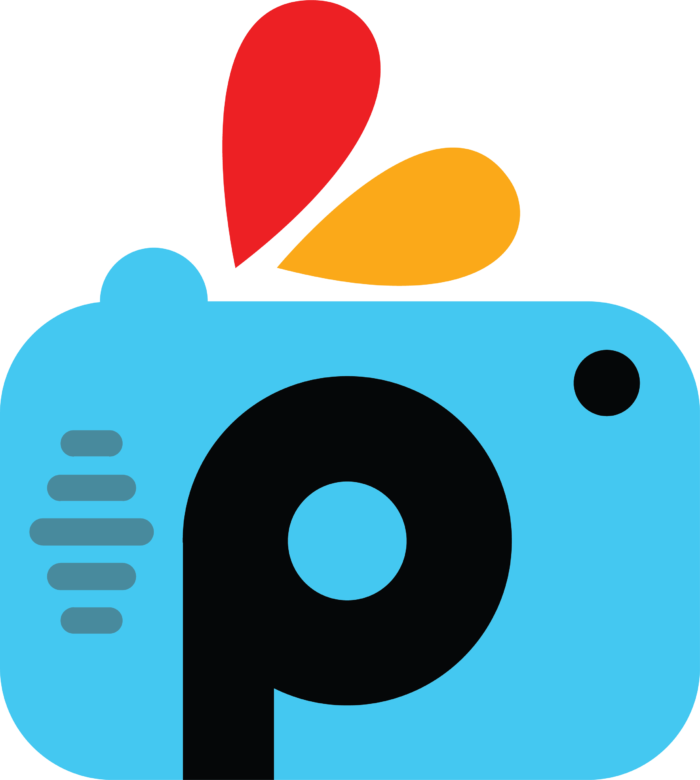 Then, in 2018 we evolved it to the purple and blue gradient treatment.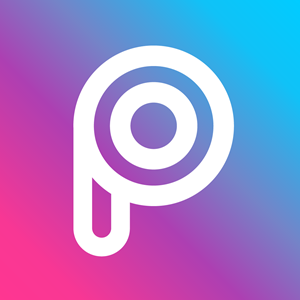 And finally, we get to our refreshed logo in 2021. You'll see it looks similar to our 2018 version, but with a little more polish.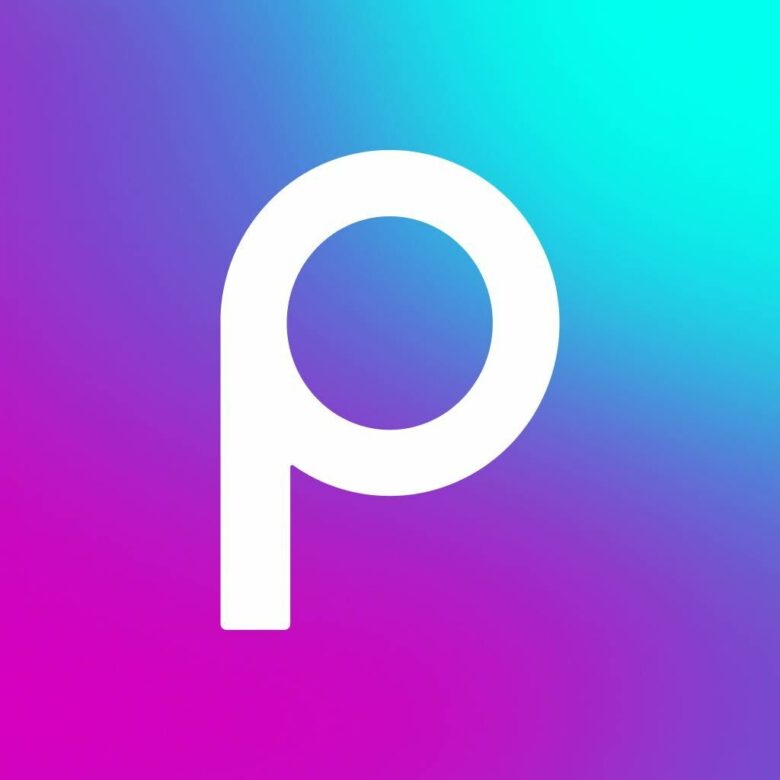 Turning Up the Volume on the Things We Love About Picsart
For most people, when they think about Design (with a capital 'D') it can feel intimidating. Almost unattainable. Today's popular design software is intricate, expensive, and requires months, if not years, of training. In a sense, Design becomes out of reach for a lot of creators and entrepreneurs who lack the technical know-how, time to learn, or access to those tools.
That's where Picsart can help.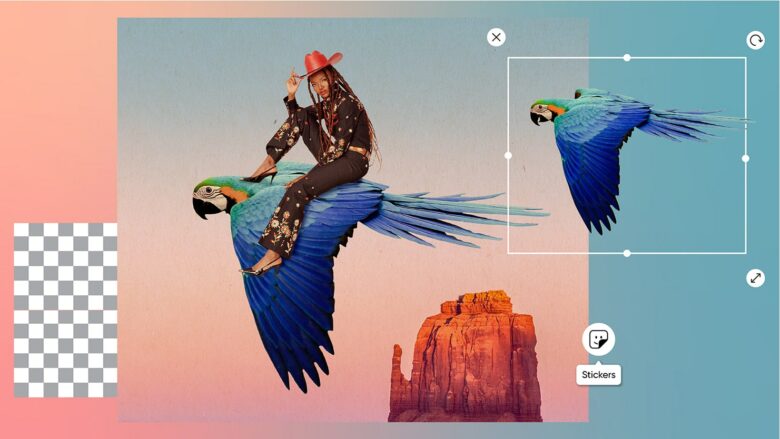 For 150 million monthly active users worldwide, Picsart has become a home for any design need: editing a photo; creating a logo; promoting an online shop; design
ing an album cover, poster, and card; or just making your own memes. With AI-powered smart tools, unique templates, and a vibrant community, it's easy to create in Picsart without feeling overwhelmed. And, I would argue that when it's easy to create, it makes the process itself way more enjoyable. I don't know about you, but that's the whole reason I got into design – it's fun!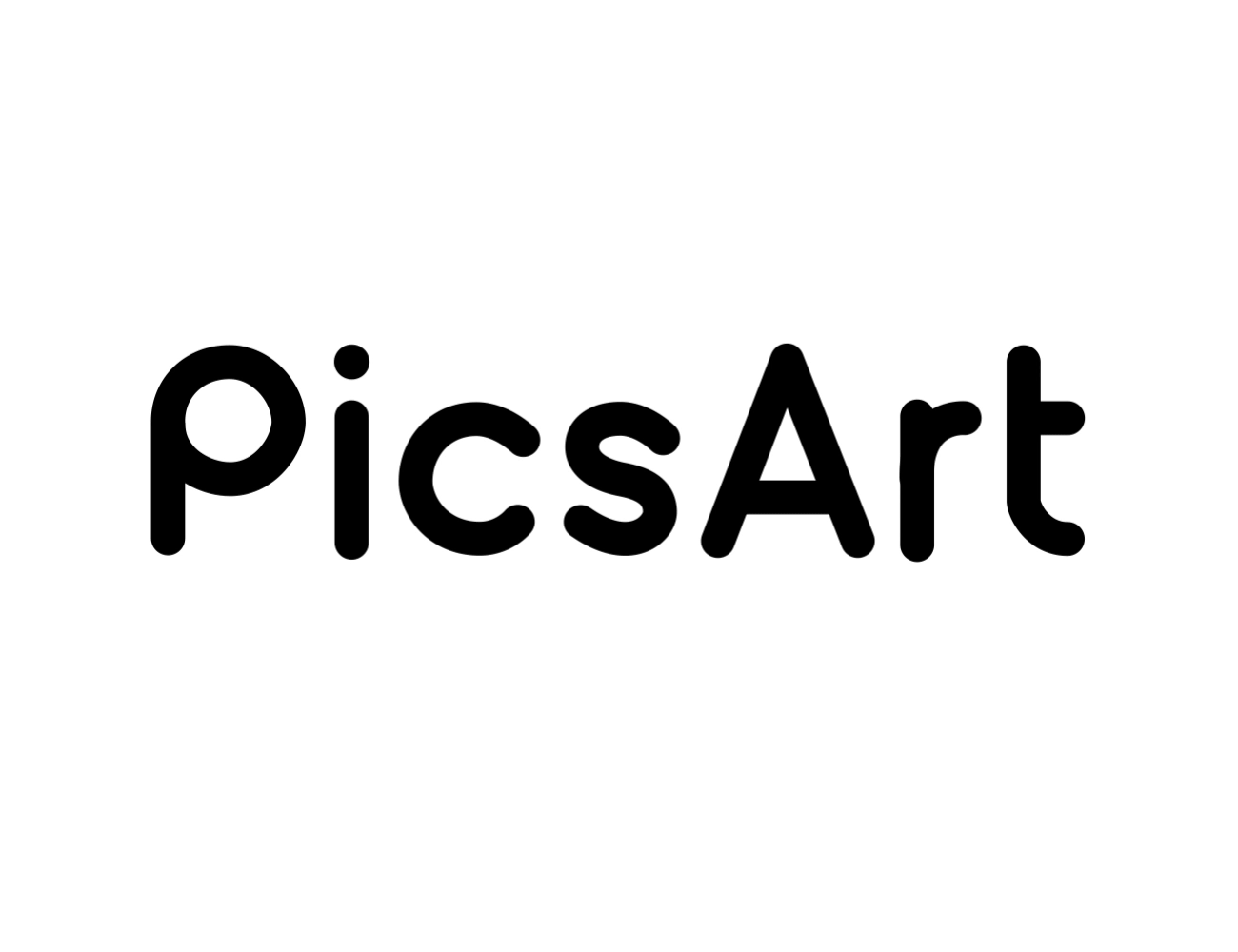 Goodbye PicsArt. Hello Picsart.
Let's talk about our new wordmark (a wordmark is a fancy way of referring to the way we designed the word 'Picsart' in our app and marketing). When kicking off our rebrand work, we had to be brutally honest with ourselves. The old wordmark was a little too close to Comic Sans for comfort, especially for a company in the design business. And after lots of iterations, we landed on a look that felt like a perfect evolution from the previous one. We love the geometric shapes and how modern the new wordmark feels without appearing too complex or overly sophisticated. It's approachable and design-minded, just like Picsart. Branding, logos, and type are very nuanced crafts that require a keen eye and fresh perspective to stand out and cut through the noise. With the help of the talented team at New Company, we were able to bring our vision for Picsart to life through beautiful new visuals. You'll begin to see them roll out across various Picsart touchpoints like this blog post, in our newsletter, and beyond.
And did you notice we lower cased the 'a' in Picsart? It's not a typo. Our platform has grown and become much more than a picture editor, so we decided to turn our name into one word that takes the emphasis off of the separation between Pictures and Art. Instead, we want to make it clear that we celebrate all forms of self expression, through photo and video creation.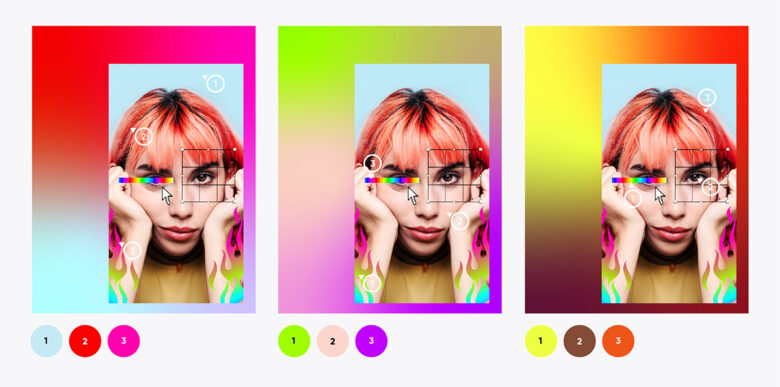 Giving Art a Frame
Whether it's fancy black and white photography or bold, frenetic collage art, we want to make sure our platform is a welcoming home for any type of self expression or passion. While it's humbling to have a global community contributing their own edits, remixes, and perspectives on design, creating a visual system out of it can be chaotic.
One of the immediate things we wanted to solve with the new brand was how to continue championing all the different editing styles we have on the platform, while giving it a consistent look that would be immediately recognizable. Ultimately, our approach was inspired by art museums and galleries. They have a similar problem – each gallery hosts different artists and styles, and yet there needs to be a common thread throughout the entire space. So how do museums do it? What ties all of the art together? Picture frames.
Our 'frame' is a bespoke background gradient that is created by borrowing three prominent colors from each creation we feature. That way, every design has a unique look while staying consistent overall.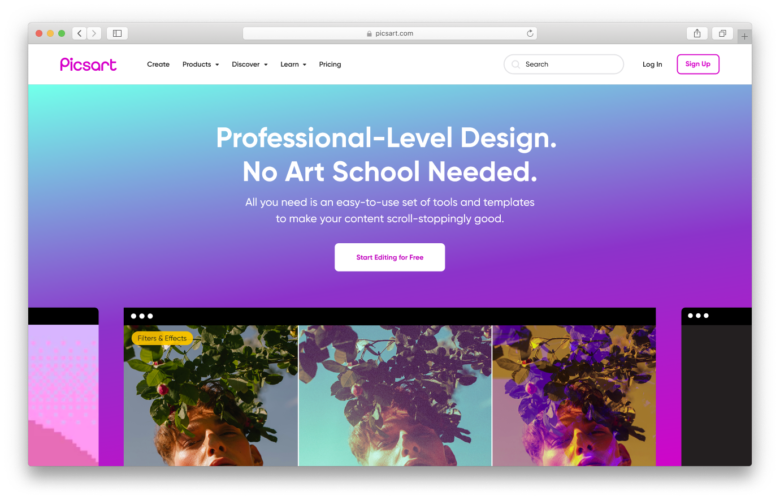 In addition, with our tool callouts, interface elements, and stickers, we highlight the process of creation rather than focus on the finished result. That felt like a perfect representation for a community that constantly remixes, iterating and building on top of each creation.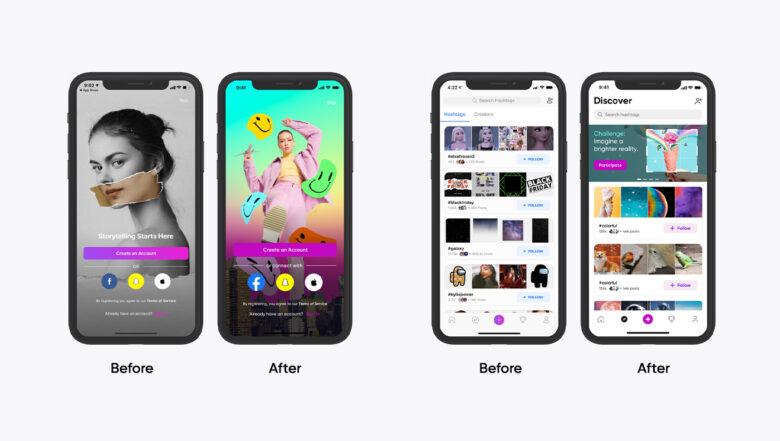 A Fresh New Look
On the product side, we've done a lot of work under the hood. Our team created an entirely new design system to make both the Picsart app and web experience more consistent and cohesive. We're also working on more creator-friendly design flows. You may have already noticed these updates – and you'll begin to see even more in the near future.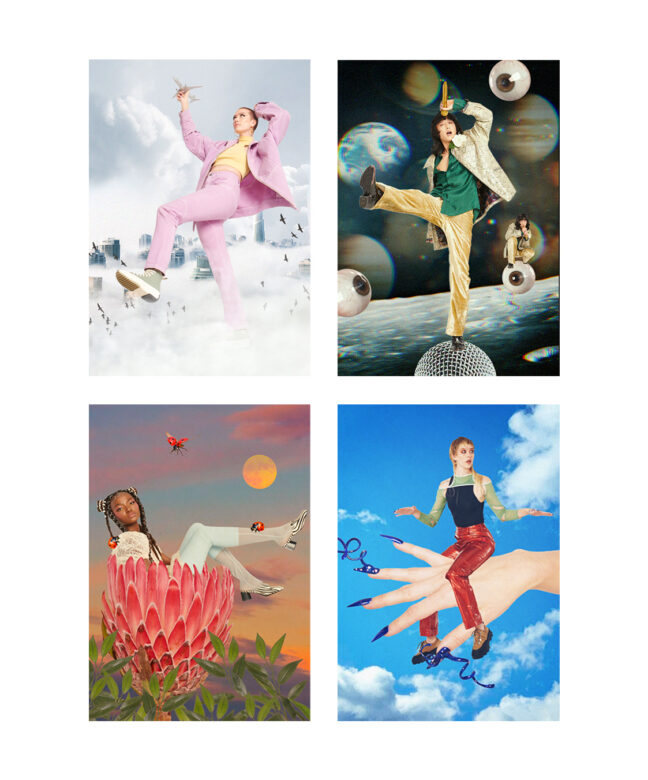 Photography as a Canvas
As a photographer myself, I'm amazed and inspired by the creativity of our community. I've seen countless examples of creators taking a seemingly boring image and remixing it into something fantastical and surreal.
The majority of our creators (including our own designers) use photography as a starting point instead of beginning with a blank white canvas. So we chose to build our own bank of brand imagery. 
We partnered with photographer Jacq Harriet to help us find models that represent our vibrant, diverse, and unique community. You'll notice some of these new brand photos in our blog headers, website images, and in-app.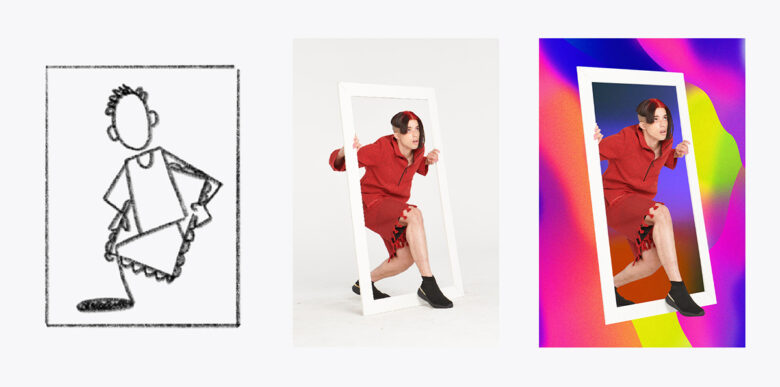 If you're launching a new brand or undergoing a rebrand project, consider doing your own photoshoot to create custom photography. It's a great way to truly get in touch with your brand look and feel while capturing content that reflects your user community. If this sounds a little intimidating, don't worry, we have you covered with some useful tips:
There's no need for fancy gear.

You don't need an expensive camera or studio to start creating. In fact, sometimes creative constraints lead to more interesting results.

Pick a neutral background.

If you want to swap out the background or manipulate whatever you're shooting, find a background that is easy to isolate. The

background remover tool

in Picsart will take it from there.

When it comes to shadows, it's all or nothing. For beginners, I always recommend a well-lit photo with minimal shadows. Or, go for broke. Create heavy shadows for drama (there's a reason why photographers love golden hour). But try to avoid something in between.
Keep your focus.

Having things appear out of focus (aka 'shallow depth of field') gives an image an elevated look. But fuzzy or blurry items are also harder to isolate and manipulate, so keep your post-production editing in mind. You can always add a

motion blur effect

afterwards.

Concept and sketch, then shoot.

Knowing what type of edit you want to create will help you shoot the perfect image with the right background, pose, and lighting.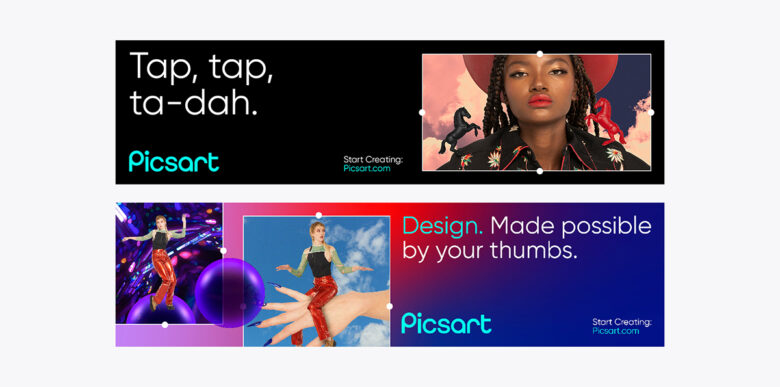 Helping Creators Create (aka Our New Tone and Voice)
Another important part of any successful brand that often gets overlooked is the Tone and Voice. Who is your brand as a person? What kind of personality does it have, and how do you approach it in your writing? We couldn't have done it without the gracious help of the team at Hermit. 
"A brand is a lot like a person," Rune Degett, one of Hermit's co-founders writes. "One of the big ways personality comes through is in the kind of language a person uses."
As we were developing our own tone, we imagined an art teacher with a rebellious flair. A mentor and a misfit. Someone who always sees your potential, and encourages you to go beyond what you think you might be capable of – and then some. It's a nurturing and optimistic voice that sees art and design as something anyone can partake in.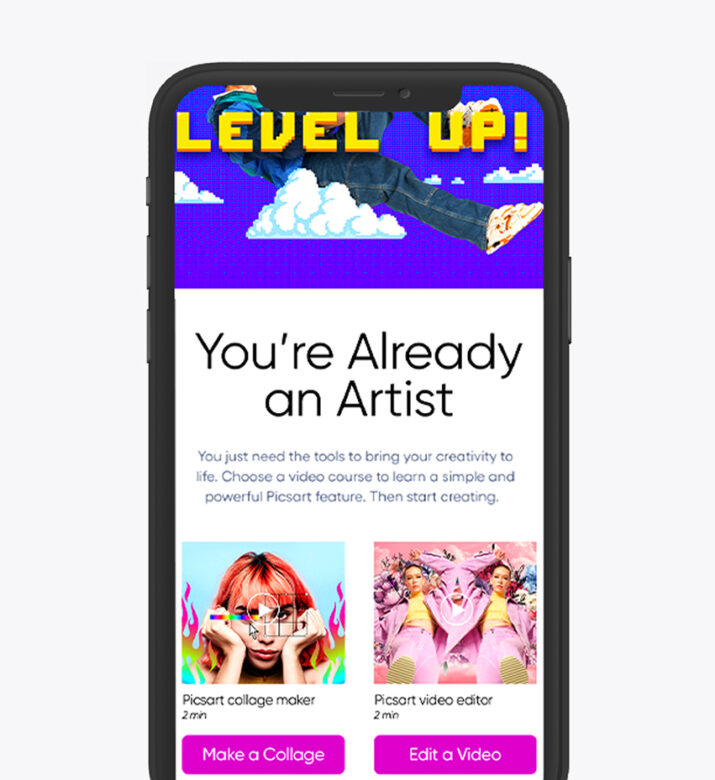 Dylan Berg, Hermit's other co-founder, explains: "Picsart has always been this weird and wonderful place that welcomes everyone and nurtures creativity. That spirit lives on today with creators around the world inspiring each other. Replaying each other's edits. Remixing each other's images. We wanted that ethos to come through in the brand's voice. Picsart feels like a rebel art teacher. Someone who's inspiring and fun, and a bit of a misfit who knows how to bring out the best in people."
For our creators, if you're thinking about your own brand's tone and voice, here is a useful tip: envision a character that embodies the type of personality you want your brand to have. It can be fictional, a celebrity, or even a friend. We call it a brand 'archetype' or 'persona'. Ask yourself: if my brand was a person, who would it be?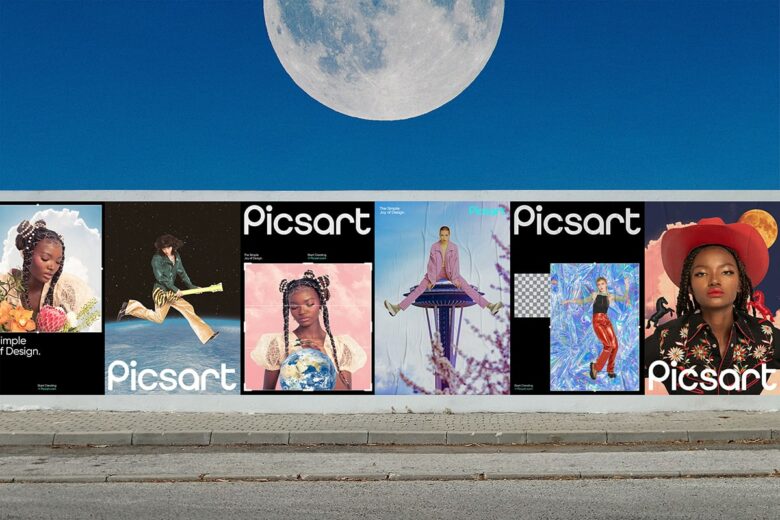 What's Next?
While we're excited to show off our new look, the Picsart story is just beginning to unfold. We're dedicating more resources to developing and refining our premium photo and video editing tools and features. You'll be seeing more changes and improvements throughout the platform in the weeks ahead.
We can't wait to share all of the new and exciting things we're working on. Even more so, we can't wait to see what you'll create with them.
Picsart is a full ecosystem of free-to-use content, powerful tools, and creator inspiration. With a billion downloads and more than 150 million monthly active creators, Picsart isn't just the world's largest creative platform; we're also the fastest growing. Picsart has collaborated with major artists and brands like BLACKPINK, the Jonas Brothers, Lizzo, Sanrio: Hello Kitty, I am a Voter, Bebe Rexha, Maroon 5, One Direction, Warner Bros. Entertainment, iHeartMedia, Condé Nast, and more. Download the app or start editing on web today to enhance your photos and videos with thousands of quick and easy editing tools, trendy filters, fun stickers, and brilliant backgrounds. Unleash your creativity and upgrade to Gold for premium perks!