Whether Pantone has a special psychic ability to predict the next hottest color, or the self-proclaimed "color authority" starts the trend themselves (perhaps a bit of both?), there's no denying their Color of the Year's influence on just about everything. From fashion to interior design and all that falls in between, Pantone Colors of the Year determine what we see in every area of art and design — including photography.
For the first time ever, we get two Pantone Colors of the Year: Rose Quartz and Serenity. The two candy-colored shades are meant to be the "antidote to modern day stresses," representing mindfulness, well-being and gender blurring. We know, it's a strangely political and philosophical decision on Pantone's end, but it makes sense with the social trends. Plus, these powdery pastels do look damn good together (and surprisingly not tacky). Scroll on to see some of our favorite pink and blue photographs and find out why the world's smitten with these peaceful hues!
1. Chez Marie Sixtine's Paris Home by Julie Ansiau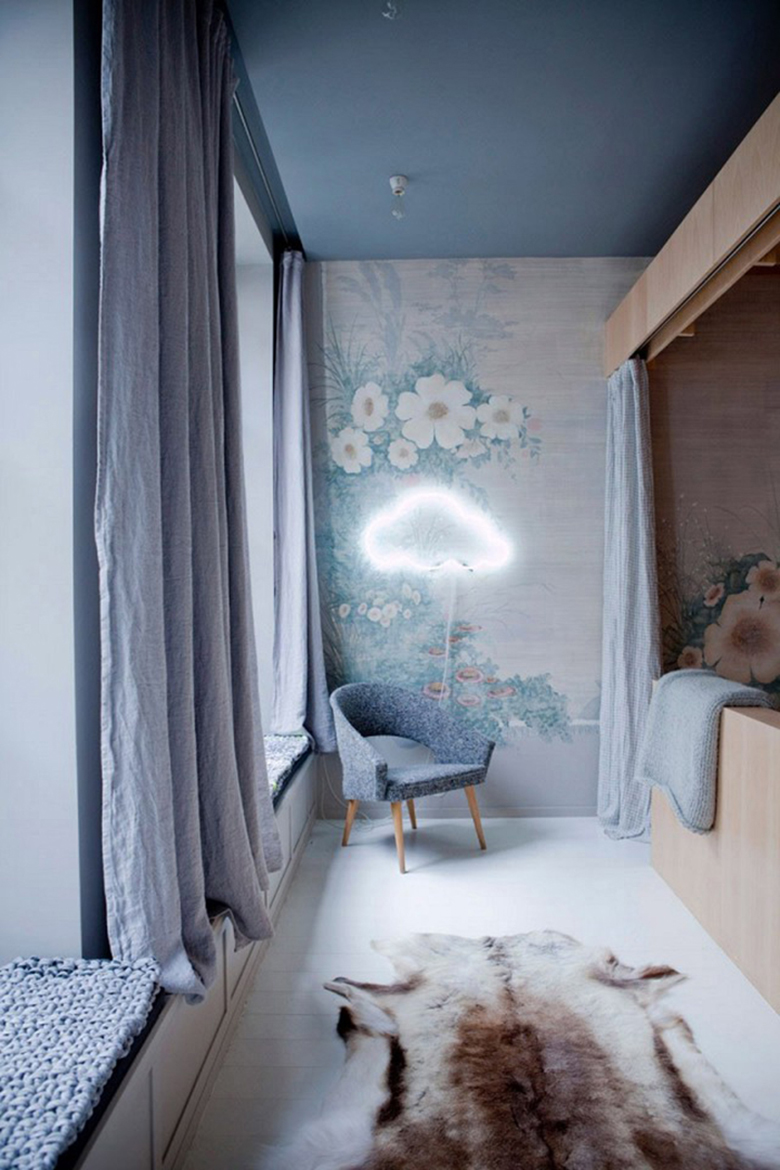 This peaceful, powder blue room is a dream come true. Talk about the perfect space to catch some Zzz's.
2. Felicity Jones by Alasdair McLellan for British Vogue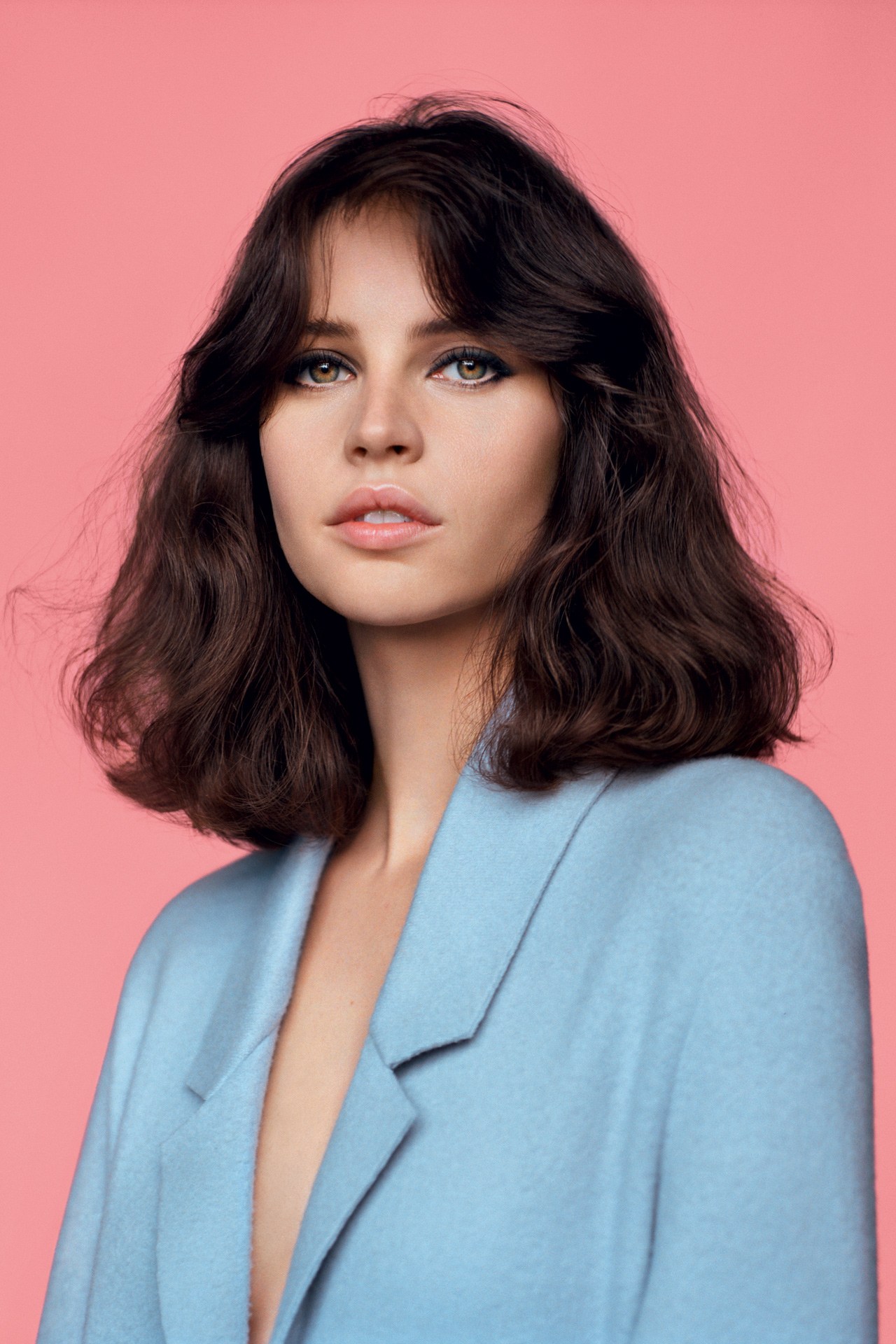 This portrait has such an unexpected contrast of pink and blue that works in a super fun and vibrant way. Plus, Felicity Jones' stylish long bob and that dusty blue jacket? It's a win-win.
3. Japan's Cherry Blossoms by Jordy Meow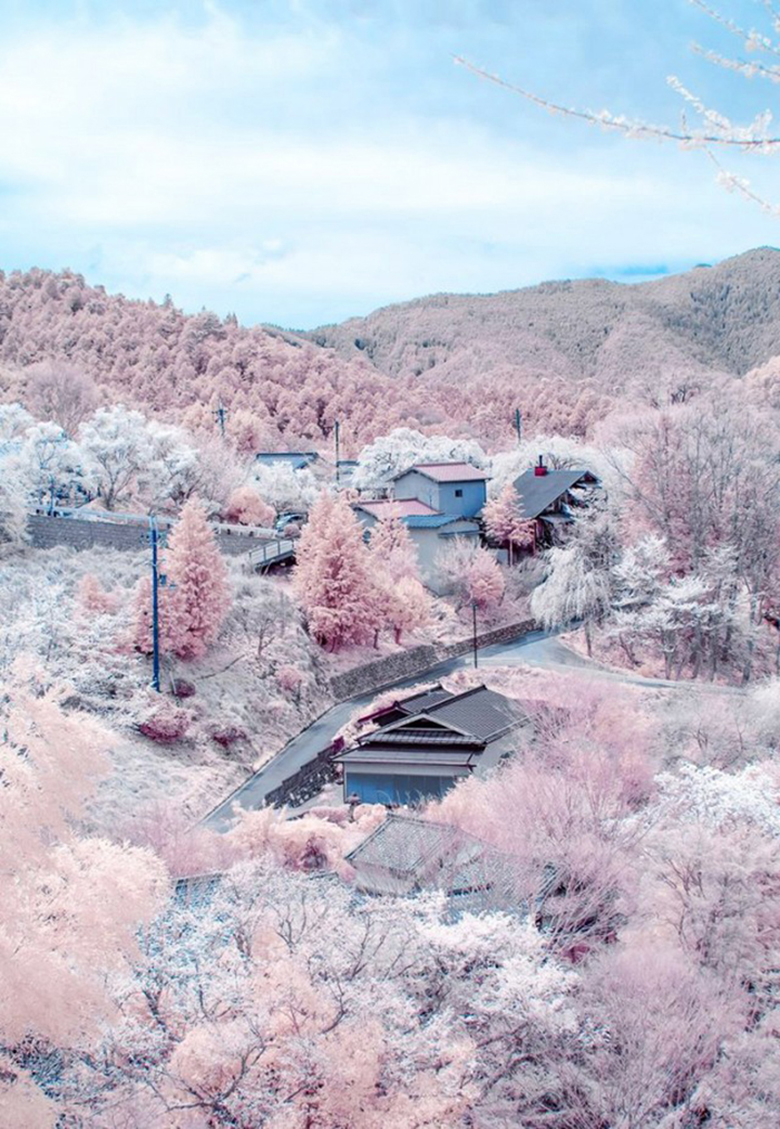 Nothing beats the incredible beauty of Japan during cherry blossom season. The pink and blue-shaded landscape in this photo is simply stunning.
4. Céline 2012 Ad by Juergen Teller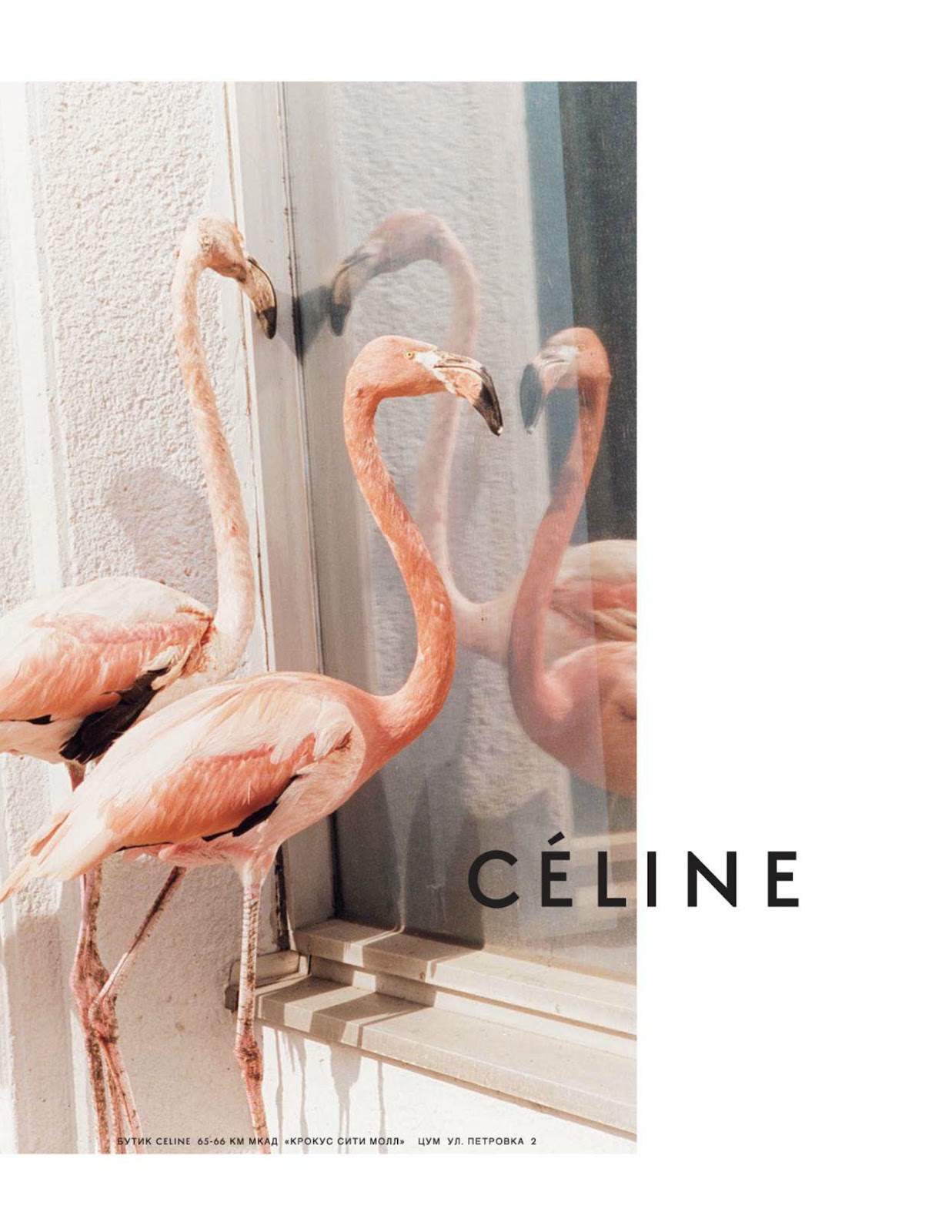 This luxury women's brand is a creative pioneer when it comes to their ads, this one offering a quirky touch with a pair of pink flamingoes.
5. Portrait by Mars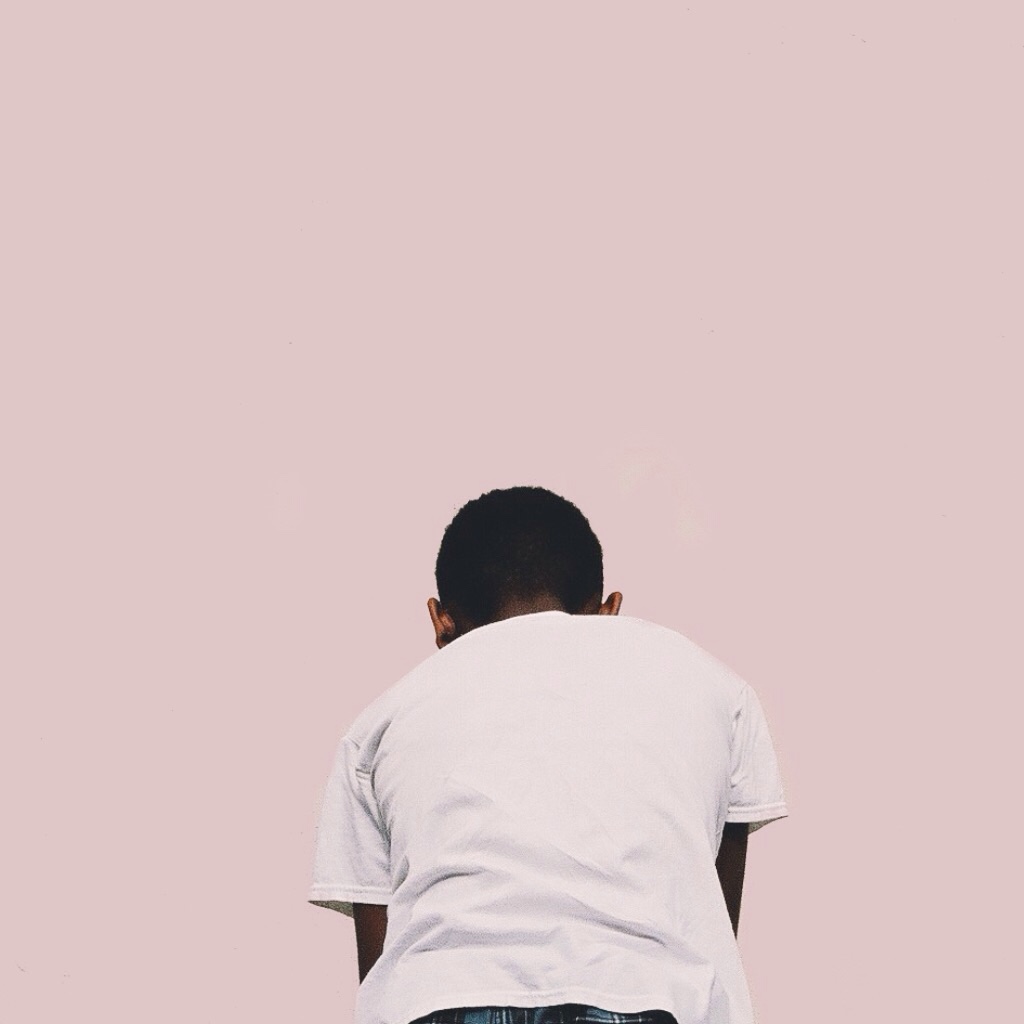 Pink makes for the perfect backdrop in this simple yet eye-catching portrait, featured in The Art Hoe Collective, an Instagram and Tumblr account that embraces (but not exclusively) artists of color.
5. Singapore by Nguan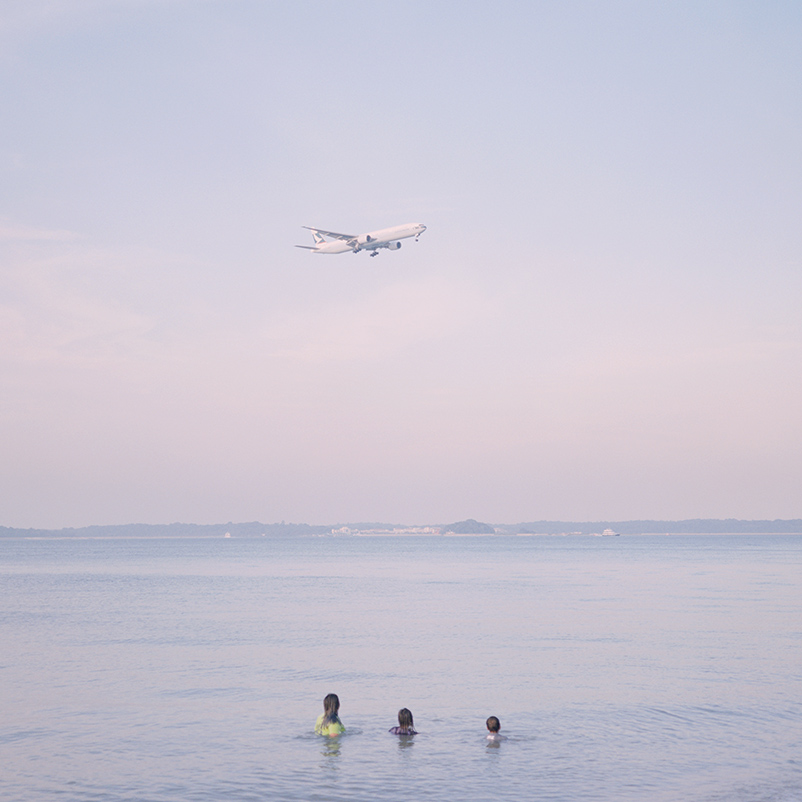 We love this serene, faded photograph showcasing the quiet intimacy of Singapore.
6. Portrait by Dawn Dicarlo for the ones 2 watch Magazine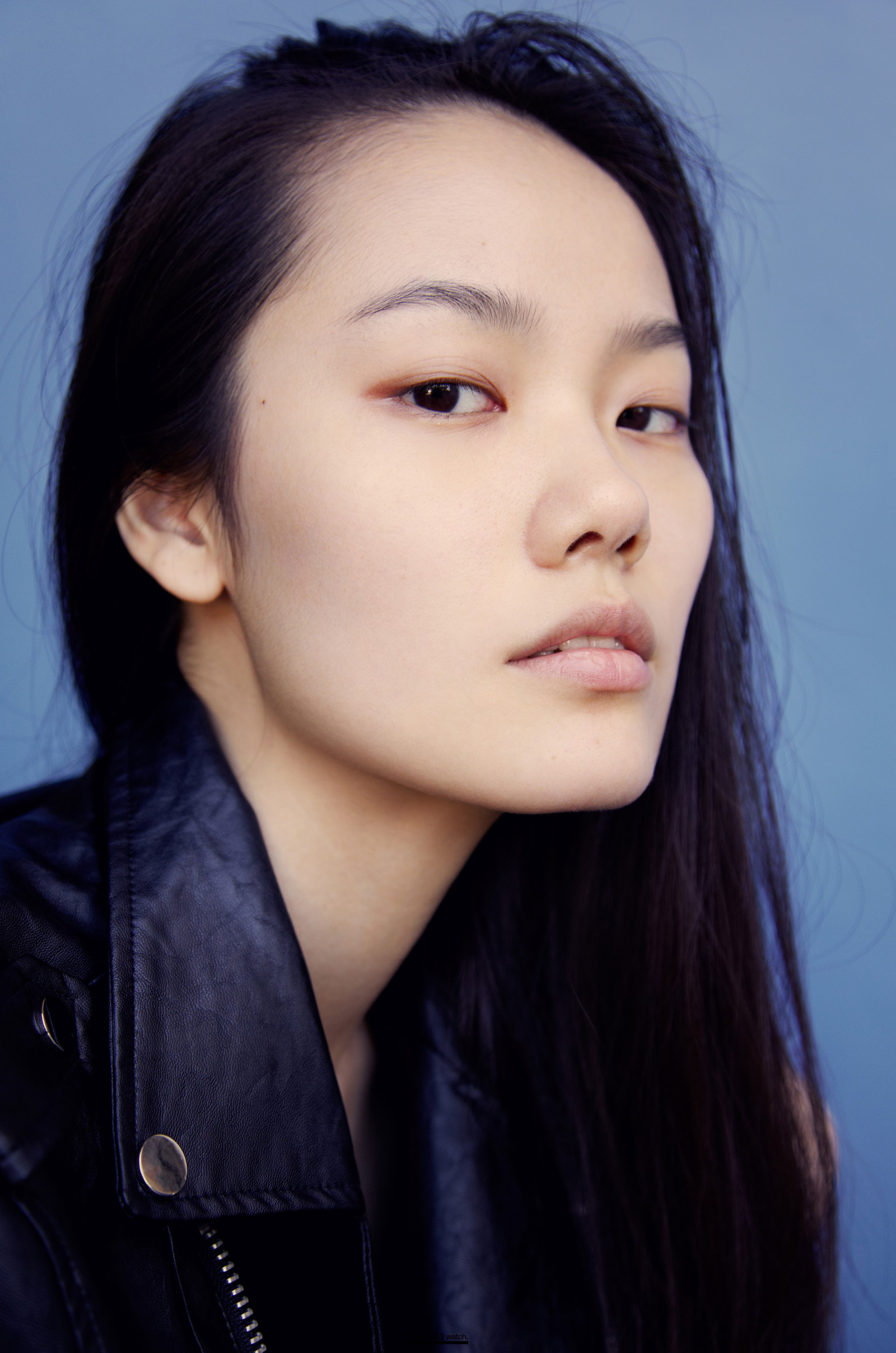 A blue backdrop complements the model's natural beauty in this portrait for fashion magazine the ones 2 watch.
7. Chez Marie Sixtine's Kitchen by Julie Ansiau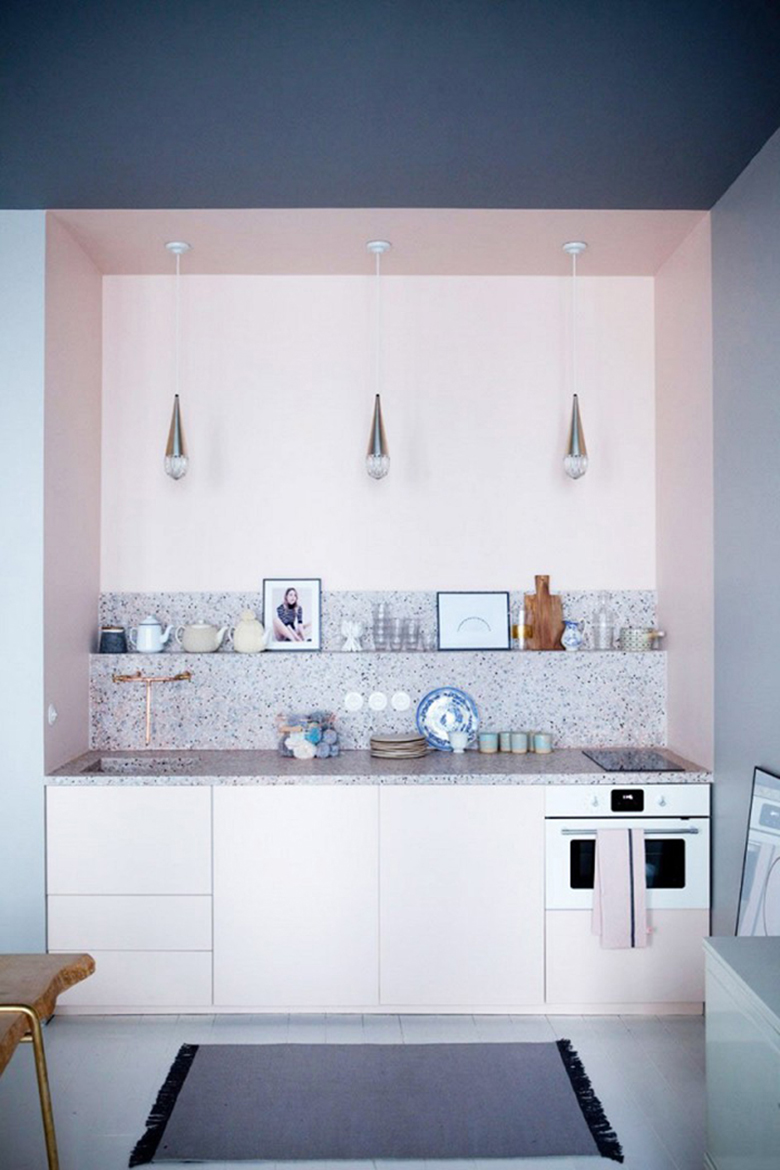 Another beautiful photograph of this Marie Antoinette retreat home in Paris has us swooning. The pretty pink kitchen walls are in a soft, subtle shade that makes the space look grown-up and chic.
8. Mansur Gavriel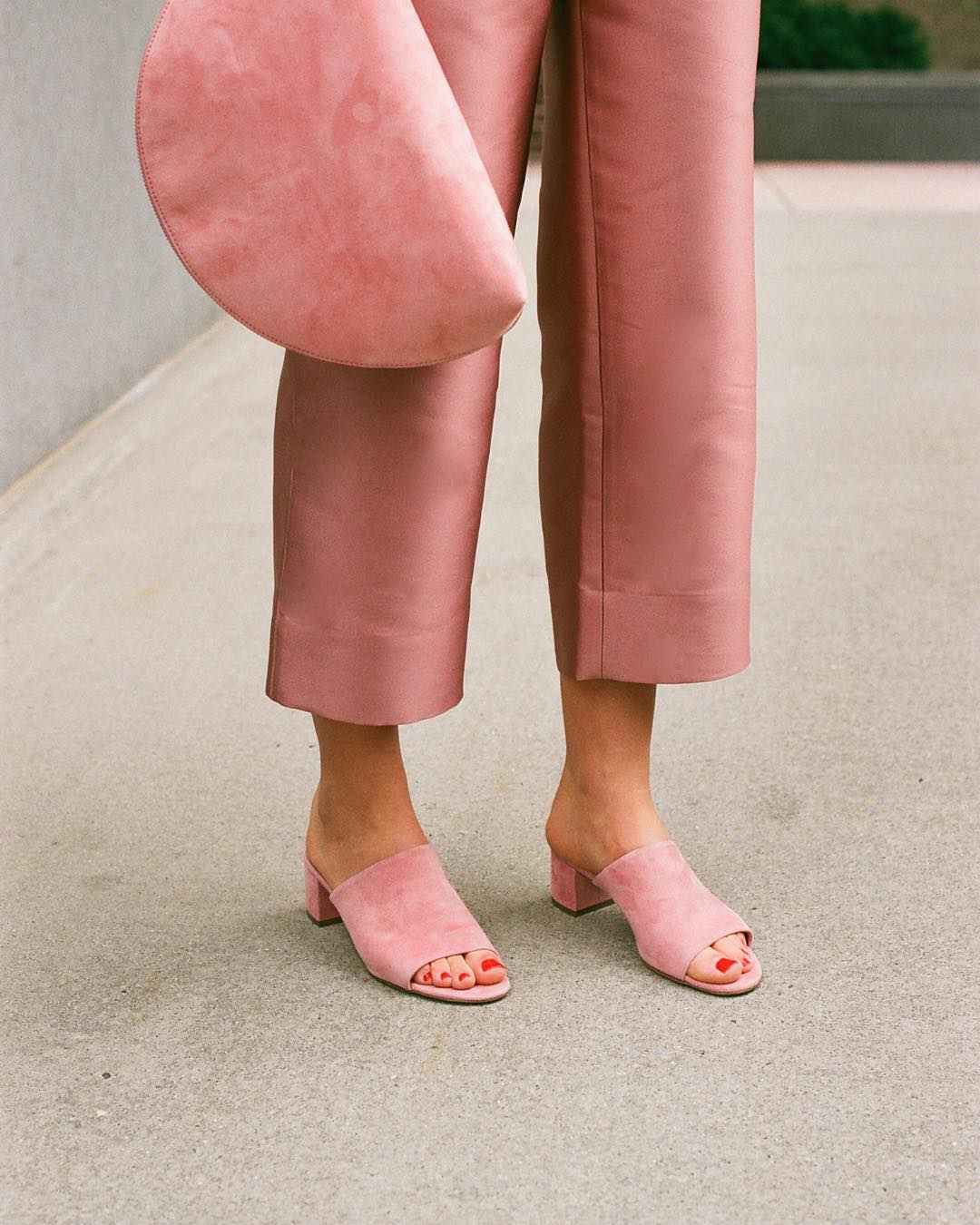 Blush and red tones are having a fashion moment and you're guaranteed to see this trend show up in interior design next year. Plus those mules? To die for!
9. Jodie Smith by Abby Ross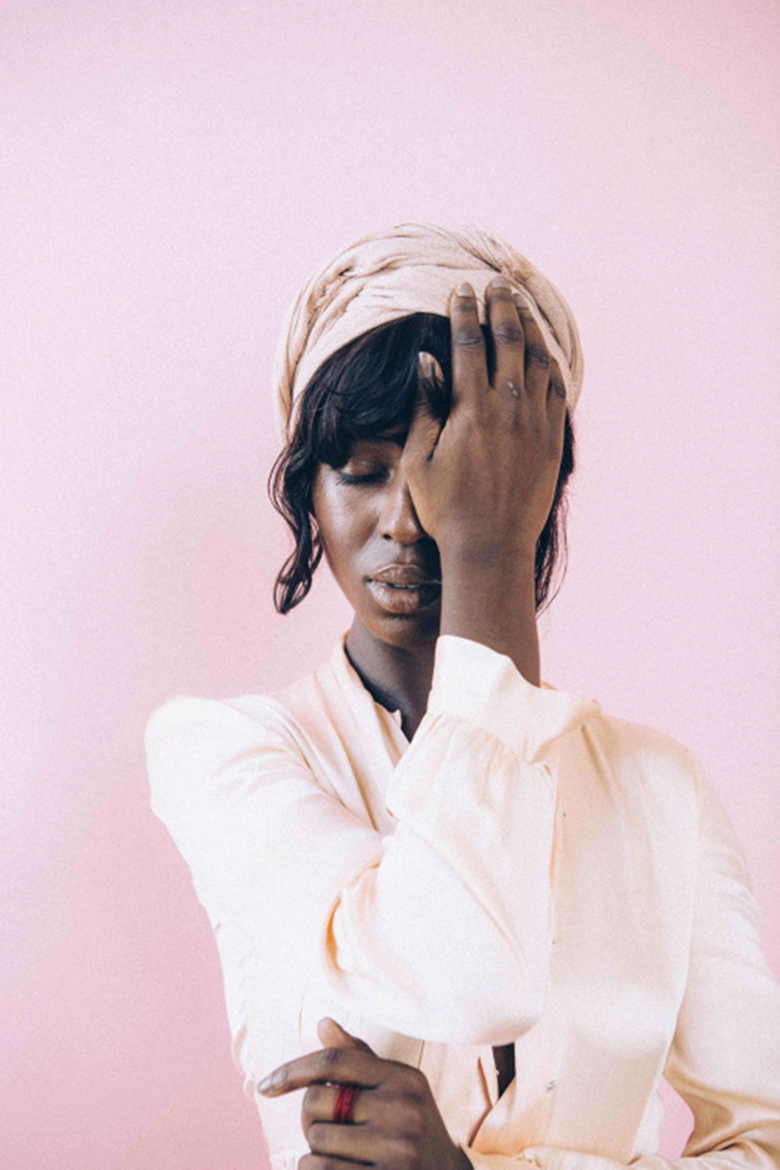 Rising actress Jodie Smith was photographed against this bright pink backdrop. We love the contrast and ultra-feminine styling!
10. Pink Room of the Oranienbaum Palace by Studio WM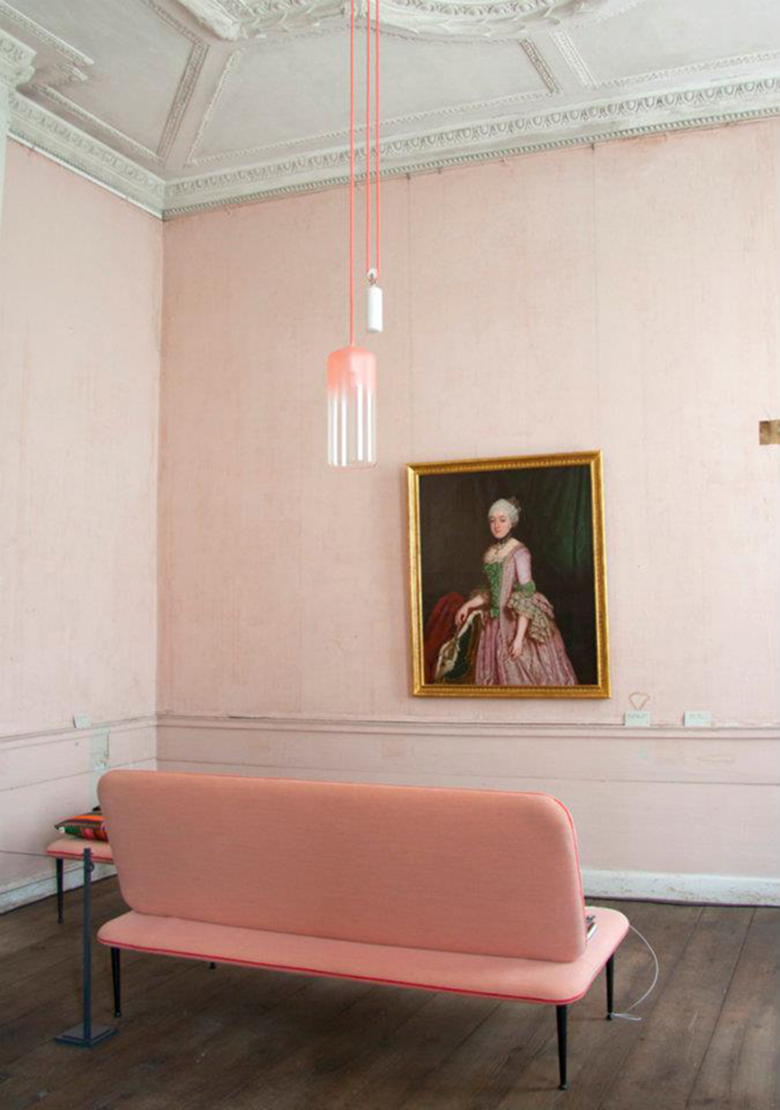 You might think pink to be garish when overblown, but this cheery pink space — with a matching gradient lamp shade and seating — is simply brimming with old-fashioned charm.
Do you love the 2016 Pantone Colors of the Year? Tell us your thoughts in the comments below — or better yet, share your #RoseQuartz and #Serenity-colored photos with us on the PicsArt app!