Powerful and visually rich photography should always tell a story. From converging lines disappearing into the distance to leaves bathed in sunshine, or background lighting adding rim light on hair to minimalistic cluttered spaces, intentional backgrounds highlight the subject and add dimension and perspective to photos. While choosing your photography background keep it simple, ensuring it adds subtle interest and intricate details to the photo. Contrasting backgrounds with varying shades and tones of colors can add drama and excitement to an image, and draw the viewer's attention to the subject. Blurring the background and creating a bokeh will also make for a beautiful shot.
Photography Background for Different Photo Types
Headshot background
Candid or posed, full body or close-ups, headshots aim at capturing the personality of the individual. The choice of the background depends on the client. If you're taking a business portrait or a corporate headshot, a solid color background is the best option. In this case a plain, often black or white, background works best. If the environment is essential to your client, use their location as your background (i.e. a chef in the kitchen or a doctor in the hospital). If you're taking outdoors headshots, you might choose a textured or solid wall with the natural lighting as your photography background. Brick walls provide color, texture, and a natural grid. In some cases nature will be a great backdrop (i.e. headshot of a yoga instructor or an environmentalist). You can also go creative and take headshots against an isolated, clustered space thereby revealing the individual's deep personal traits.
Product photo background
The recommended background of your product is choosing the color white or gray and lightly colored. White photography backgrounds are easy to edit and allow you to demonstrate your products with the least distraction. Yet, if you find white backgrounds boring, you can always shoot on a white background and change it to another solid color background or shoot all photos at the same studio with light control and consistent images. Or you can choose storytelling backgrounds by making on-location shots with models moving and interacting.
Pro tip: If you don't have the right background for product photography, you can easily remove the background of an image with our Quick Tools.
Family portrait background
Family portraits capture moments which will turn into treasured memories of your loved ones. The use of nature – with soft and airy spring landscapes and blossoming orchards to blue summer beaches; with the autumnal palette of the park and family-grown pumpkins to diverse winter activities (skiing, riding down in a sled, building a snowman, etc. together) and simply lying on the snow, will make great photography backgrounds for family portraits. While shooting indoors, consider pastel colored walls, sometimes with some photo frames on them; the kitchen, the living room, at the fireplace or other places with various themes, i.e. study, play, Christmas, Thanksgiving, family barbecue parties in the garden, etc all make great backdrops. Some original ideas of photography backgrounds include kids in the front and parents in the blurred background or kids within a frame formed by the parents, etc.
How to Make a DIY Photography Backdrop
The all-in-one creative platform of Picsart makes creating amazing photography backgrounds fun and easy. Let's show you how to do it in-app.
 Open the Picsart app and tap on the plus sign.
 Select a background from the library, a color background or tap on Color Picker to choose a color.
 Tap on fx and select the effect you want to apply.
 Add stickers, photos, masks, and text depending on the backdrop you want to create.
 Download or Post your design
How to Light a Backdrop
The word 'photography' derived from Greek and means "drawing with light", hence photographers are chasers of light. The right lighting is the key prerequisite for a great photo. The best way to light a backdrop is to shoot outdoors and embrace the soft, often indirect natural light (remember to avoid direct sun light). Open shade is a great natural light technique based on eliminating unflattering shadows created by direct sunlight from above and instead, lighting the subject's face with bounced sunlight from the side.
If shooting indoors you'll need lighting equipment. Some professional photographers advise to position Clamps lights in a variety of places to direct the light where you want. They also recommend using photography lamps with mirrored umbrellas as an effective way to spread light over specific areas.
The basic points to remember when determining what effect you want to achieve and how to light a backdrop are: the backdrop color, the distance between your subject and backdrop, the main light, and flagging the lights.
Make Professional Photo Edits to Your Backgrounds
Editing your photography background with Picsart is so easy and fun that you can enjoy the experimenting process per se as much as the end results. All these colors. All these filters.
Here is your guide to making a professional background edit on Picsart.
1) Open the Picsart Web Editor and select the Background Remover tool.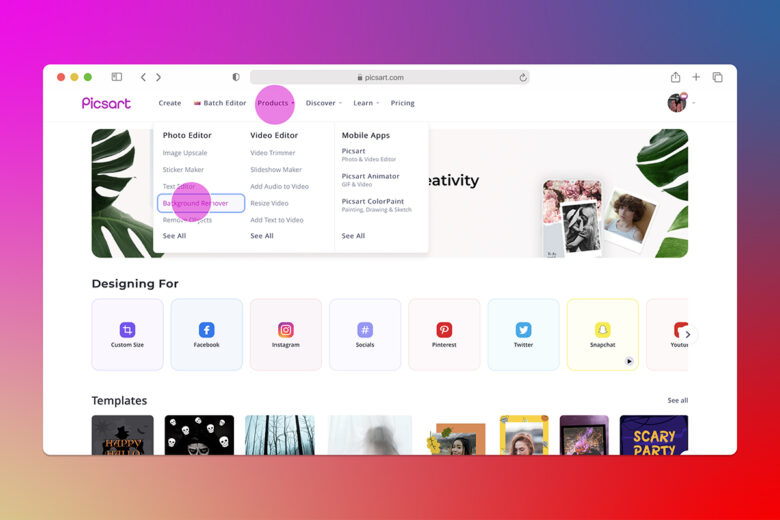 2) Upload your photo.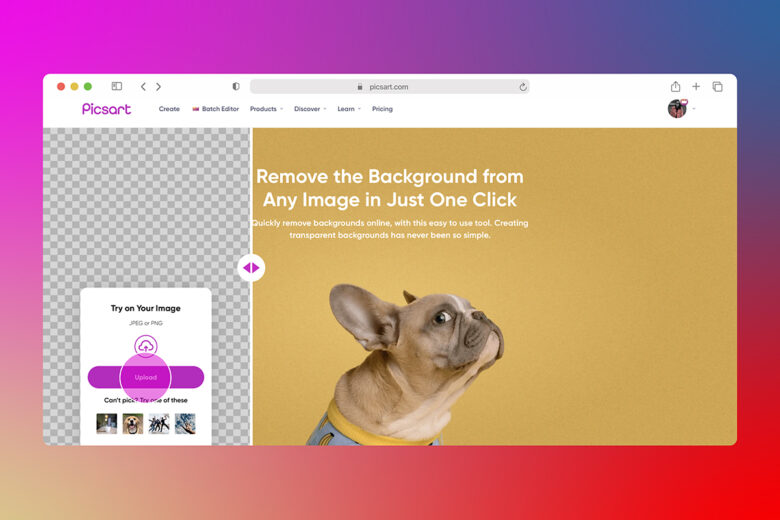 3) Let AI detect the background and remove either behind a person or an object.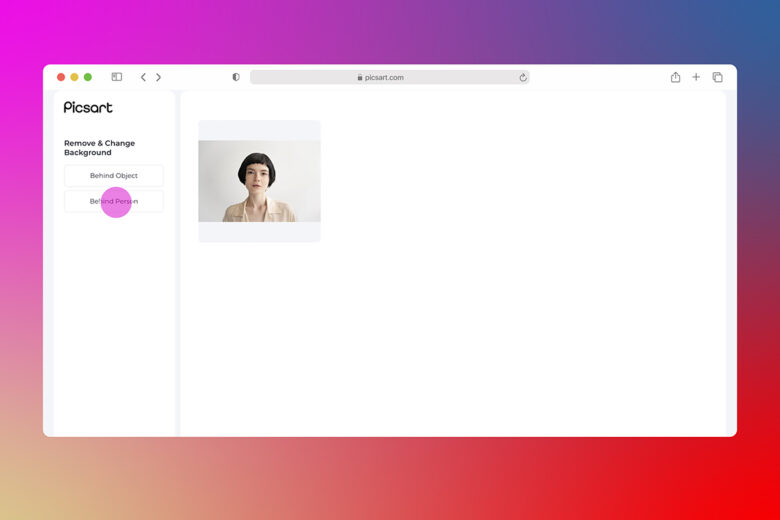 4) Replace the blank space with a Picsart template.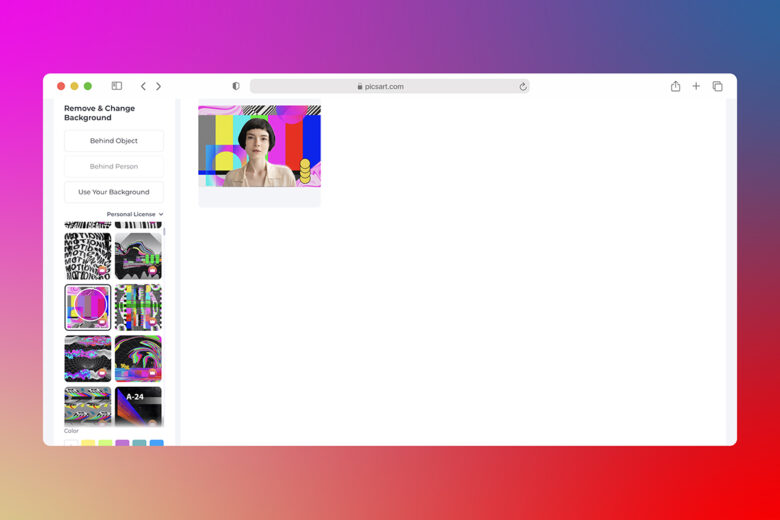 5) Download or Share your new edit with the Picsart community.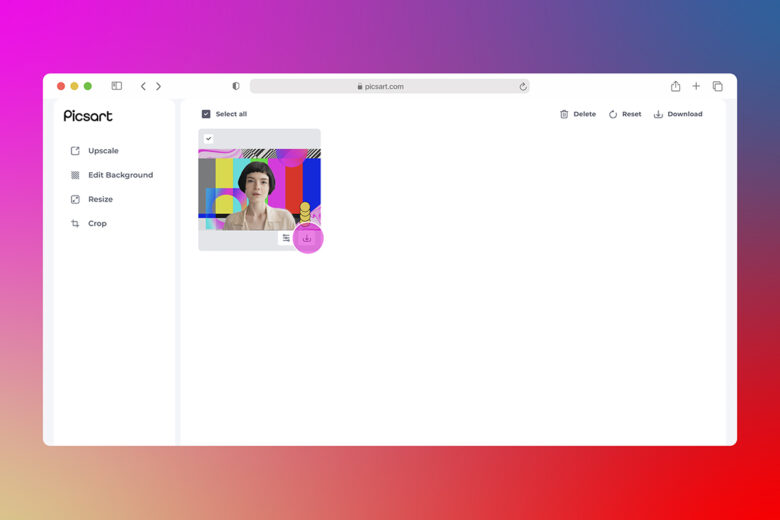 Picsart is a full ecosystem of free-to-use content, powerful tools, and creator inspiration. With a billion downloads and more than 150 million monthly active creators, Picsart is the world's largest creative platform. Picsart has collaborated with major artists and brands like BLACKPINK, the Jonas Brothers, Lizzo, Sanrio: Hello Kitty, I am a Voter, Bebe Rexha, Maroon 5, One Direction, Warner Bros. Entertainment, iHeartMedia, Condé Nast, and more. Download the app or start editing on web today to enhance your photos and videos with thousands of quick and easy editing tools, trendy filters, fun stickers, and brilliant backgrounds. Unleash your creativity and upgrade to Gold for premium perks!