Did you know March is Women's History Month? ?? In the spirit of celebrating women all around the world, we created a fun infographic highlighting the top female creator countries and the top female fandom trends on PicsArt with some cool community edits! 
There are infinite fan communities at PicsArt, but these powerhouse ladies take the lead, consistently inspiring awesome edits and fueling our users with creative spark. From Ariana Grande to TWICE — the #GIRLPOWER energy explodes with badass and amazing women. 
Our community makes up more than 150M monthly active users and our top five countries with the most female creators live in Ukraine, Russia, Argentina, the USA, and Germany. We are amazed to see that females make up for more than half of the users in these top active creator countries. Talk about #BOSSBABES! 
Take a peek below to see how females reign throughout our global community in location and fandom trends!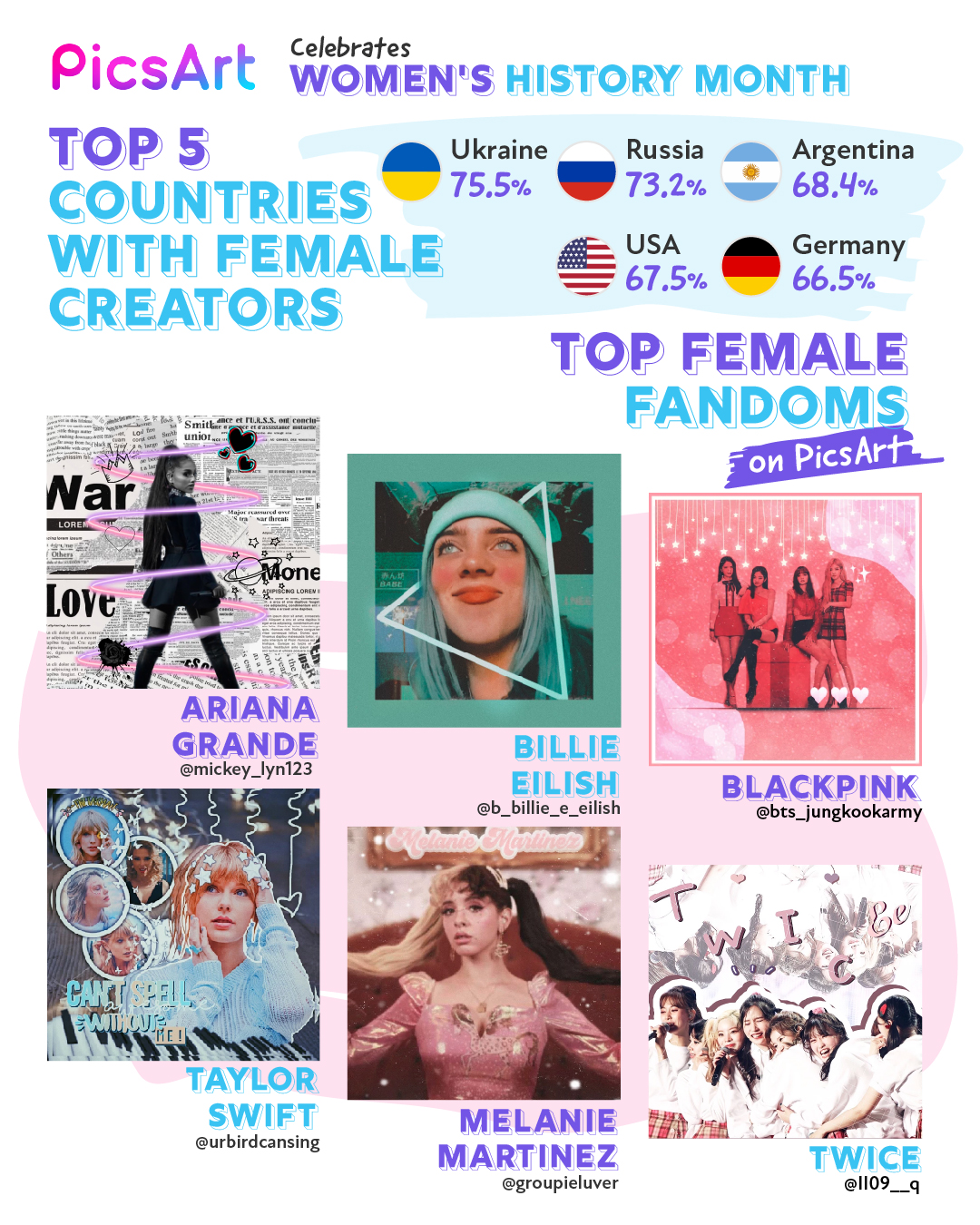 PicsArt photo and video editor, collage, and sticker maker is the world's largest creative platform with more than 150 million monthly active users and influencers. PicsArt has collaborated with several brands and artists, including Disney, MTV, Taylor Swift, The Jonas Brothers, Gwen Stefani, Maroon 5, 30 Seconds to Mars, and more. Step-up your photo editing with thousands of Tools, edits, Backgrounds, Stickers, and Filters. Awesome starts here! Download the app today, and upgrade to PicsArt Gold to unleash your creativity!