Ever wonder what the story is behind your favorite artwork on PicsArt? Or wonder how PicsArtists get inspired to create their edits? Well, today's the day that we're pulling back the curtain! Announcing PicsArt Spotlight, a storytelling program that shines a light on the hundreds of thousands of creators that use PicsArt every day!
Now you can learn the who, what, when, why, and how of the stories behind the artwork you love. Get to know the creators and what inspired their edits. These are stories worth being told, and we're starting today. Because we believe that creative inspiration should be for everyone, and by championing a wide array of voices, we hope to inspire others to become artists themselves.
PicsArt Spotlight on Diana
Without further ado, today we're shining the spotlight on Diana Tsviruk, a creator from Ukraine living in Moscow who uses PicsArt to make wildly popular collages. Off of the success of her collagework, she now teaches classes in collage animation, assembly, and editing.    
Looking for more inspiration? Follow Diana on Instagram and in PicsArt. Check out PicsArt's Instagram stories, where we share editing inspiration and highlight our creators every week!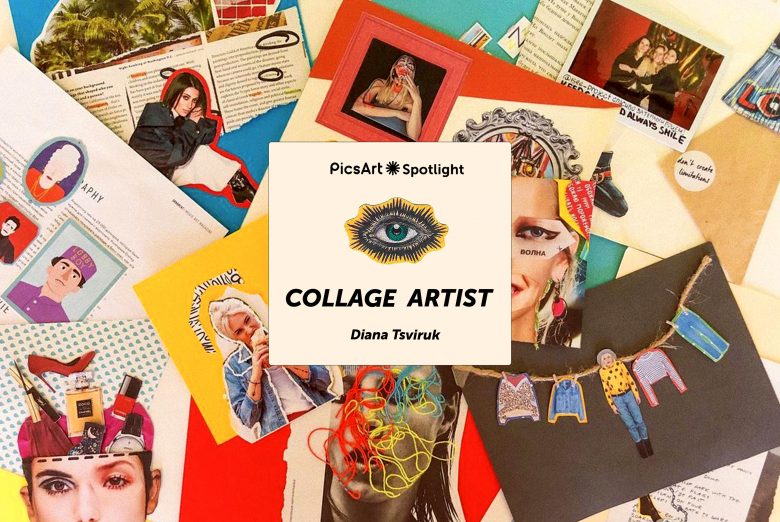 PicsArt all-in-one Photo and Video Editor, Collage, and Sticker Maker is the world's largest creative platform with over 150 million monthly active creators and influencers. PicsArt has collaborated with major artists and brands like Taylor Swift, The Jonas Brothers, Gwen Stefani, Maroon 5, Lizzo, Meghan Trainor, One Direction, MONSTA X, Warner Bros. Entertainment, iHeartMedia, Condé Nast, and more. Download the app today to level-up your photos and videos with thousands of quick & easy editing tools, trendy filters, fun stickers, and brilliant backgrounds. Unleash your creativity with PicsArt and upgrade to Gold for awesome premium perks!