Today we're so excited to spotlight the work and words of rising star Namafu Amatse, a 22-year old photographer and filmmaker from Swakopmund, Namibia. When we first came across Namafu, we were transfixed, awe-inspired and mesmerized. Although she's only been taking photographs for a little over two years, you'd never know by the way she captures her subjects. 
With their raw emotion, incredible texture and color, and powerful sense of place and perspective, Namafu's images are both beautiful and evocative. She uses photography and film to uplift others, center Black subjects and viewpoints, and express herself and experiences as a Black woman. But most of all, she just loves to create.

Read on to hear from Namafu herself, and see some incredible images she edited using Picsart – and prepare to be inspired!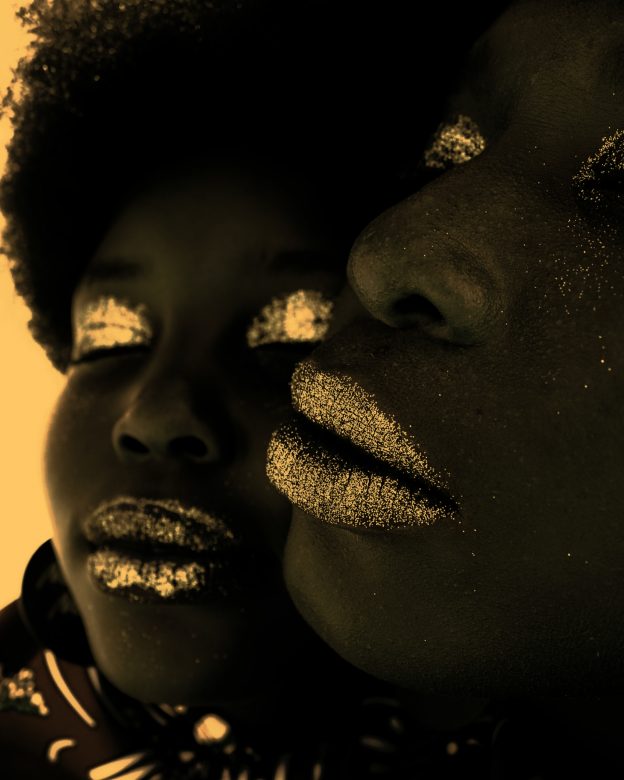 Tell us a little about yourself. 
I'm 22 years old, and I grew up in Walvis Bay, a port town on Namibia's coast. I'm a multidisciplinary artist; photographer, filmmaker, writer and director.
When and how did you decide to pursue photography?
I began taking photographs about two years ago. Growing up, my first love was and has always been film, but it takes so much longer to make films than to take photographs. I found myself drawn to photography because the process is so much quicker and less costly. I wanted to challenge myself as to how I could capture something completely still that was captivating and told a story.
How did you first hear about Picsart?
I'd heard about Picsart from a friend and especially started were using it when I saw people doing the Vogue Cover Challenge. I was trying to figure out how they were doing it. It came from a genuine curiosity…"Oh my gosh, I can make my images look like that? So cool!"
What tools or filters do you use on Picsart? Any favorites?
I've used Picsart for some of my more recent photos. I play around with the filter effects and brushes. I actually just used the glitter brushes in a photograph of my two siblings. I'll also play around with the contrast and saturation and accents. In another series of photos I took, I used Picsart to apply a cheetah pattern on my glasses and lips. I also like to use it to edit the nitty gritty stuff and for small refinements that help make the image come together.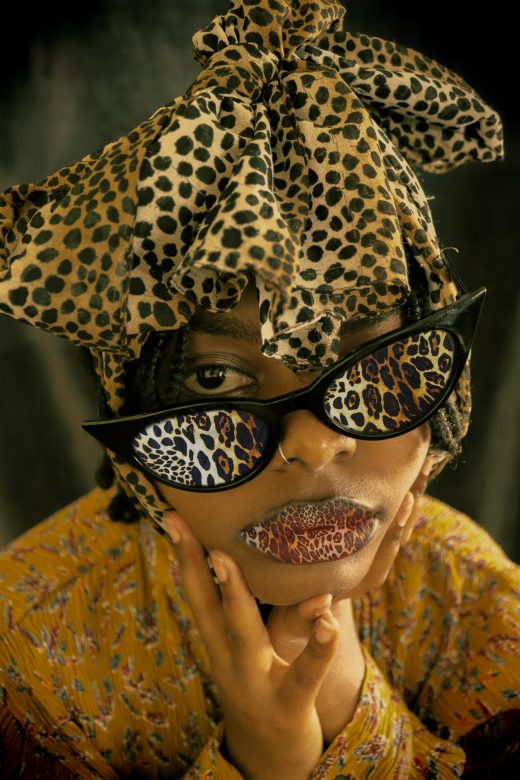 To get this look on your own photo, try the Replay here.
What type of camera do you use?
When I first started out, I just used the camera on my phone. I eventually bought a DSLR camera, a Canon 750D. The flip screen is helpful when I'm doing self-portraits.
Do you edit most of your photos? And roughly how much time do you spend editing a photo?
I usually edit most of my photos, but it usually doesn't take long. I prefer small and subtle edits. And I only use apps on my phone to edit them. As soon as I finish the edits for one image, I can easily copy and paste those layers and elements onto other images. From there, I'll make little fixes, like playing around with the brightness and colors. Once I edit one photo in a series, the process doesn't take long at all.
Do you have any tips for novice photographers that are just starting out?
Honestly, I'd say just explore, play around, and have fun with it. I still don't know much about my DSLR camera – I've had it for a year, and I'm still enjoying the process of figuring it out. Some cameras come with filters – I'd say tinker with those because sometimes you can make something completely different than what you started with, but just keep playing, and most importantly, enjoy the process.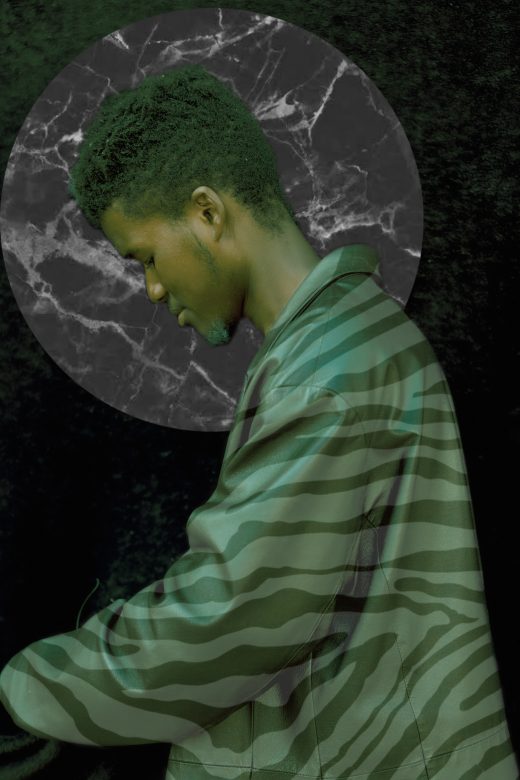 To get this look on your own photo, try the Replay here.
 Where do you get inspiration?
When it comes to inspiration, for me, it comes from people, materials, make-up, designs, it comes from different forms of art. Music, films and writing can inspire my work. I usually observe, conceptualize and go with my gut while creating and see what happens.
Are there any current artists who inspire you or that we should watch for?
There are so many amazing creators out there. I'm inspired by my friend Mhudi Simana (she was the one who originally told me and taught me much about Picsart!). Also Oroma Elewa, Tyler Mitchell, Ronan McKenzie, Trevor Stuurman, Masiyaleti Mbewe; There are so many – Daniel Obasi, Rasharn Agyemang, Campbell Addy, Kicki Yang Zhang, Nikiwe Dlova. And still the list goes on. Watch out for all of them! So many artists I haven't mentioned that are also doing incredible work!
What do you hope to communicate through your art/photography/films?
My upbringing has influenced the way I create because I communicate a lot about my identity and experiences. A lot of my work is simply trying to uplift others; tell Black perspectives, expressing myself and my experiences as a Black woman. More than anything though, I do it for pure creative expression. I do it because I enjoy it with my whole heart. I love the entire process.
Are there any projects that you're working on now that you're excited about?
I just took a trip home to visit my family and took some photographs with my siblings. Sometimes when I first photograph things I don't know what they'll become; they need time to marinate. I'm planning to incorporate Picsart in some upcoming projects related to Afrofuturism. There's no exact date on it, so just keep an eye out!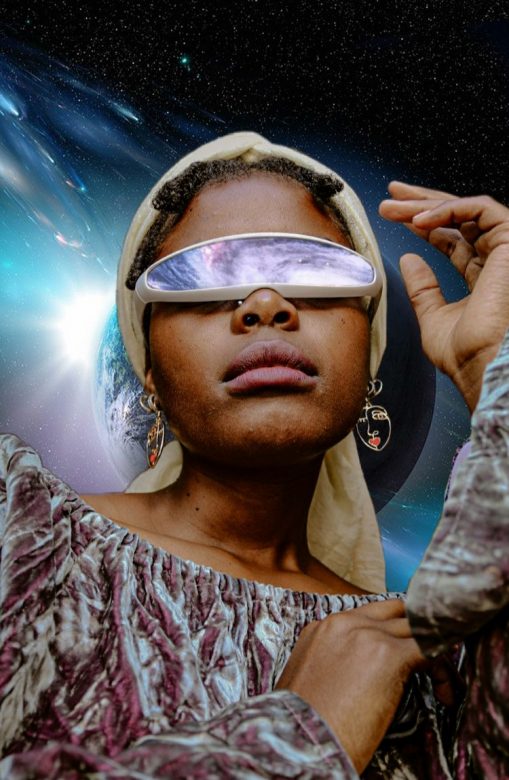 To get this look on your own photo, try the Replay here.
Picsart is a full ecosystem of free-to-use content, powerful tools, and creator inspiration. With a billion downloads and more than 150 million monthly active creators, Picsart is the world's largest creative platform. Picsart has collaborated with major artists and brands like BLACKPINK, Taylor Swift, the Jonas Brothers, Lizzo, Ariana Grande, Jennifer Lopez, One Direction, Sanrio: Hello Kitty, Warner Bros. Entertainment, iHeartMedia, Condé Nast, and more. Download the app or start editing on web today to enhance your photos and videos with thousands of quick and easy editing tools, trendy filters, fun stickers, and brilliant backgrounds. Unleash your creativity and upgrade to Gold for premium perks!