We've all been there: you have a photo where you look super cute, but it's tainted by the presence of someone no longer in your life. You'd rather not see or think about them, but don't necessarily want to delete the hundreds (or even thousands) of photos you have together. With Picsart, there's a super easy and fun solution: AI Replace My Ex.
Whether it's your ex-boyfriend, ex-girlfriend or just ex-friend, Picsart's AI Replace allows you to replace people in photos with virtually anything you can think of. It's super easy and can be done in just a few seconds with no design skills required.  
The most loyal partner.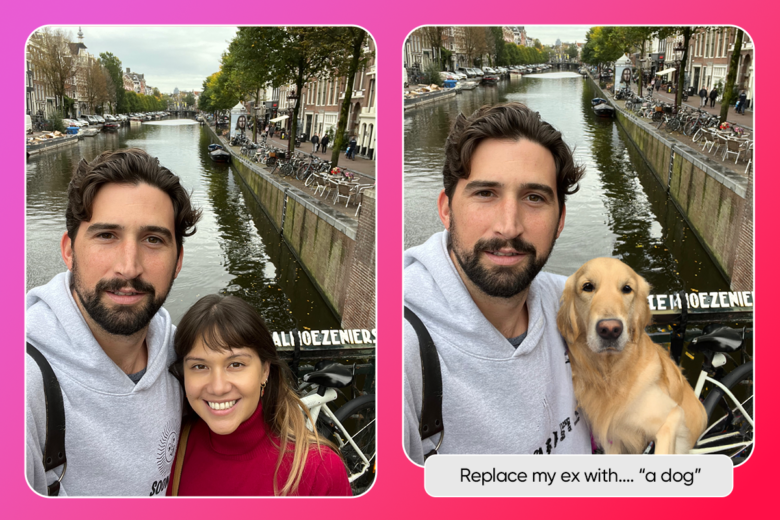 Who's the snake now?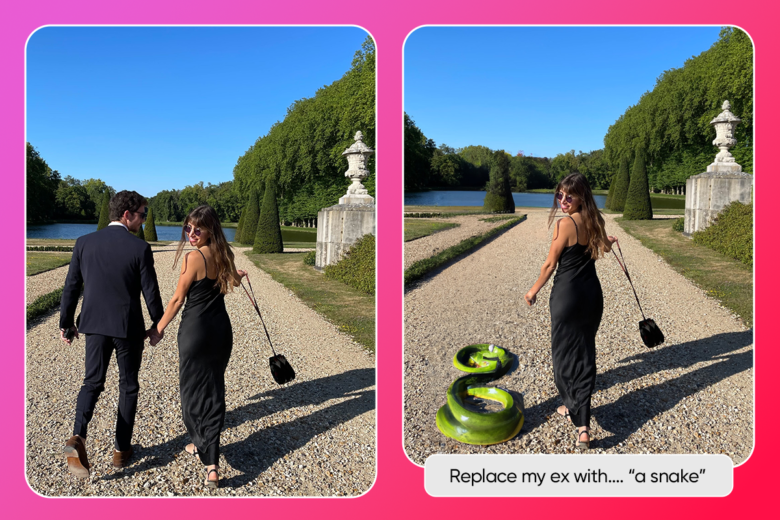 Carbs >>>>> Everything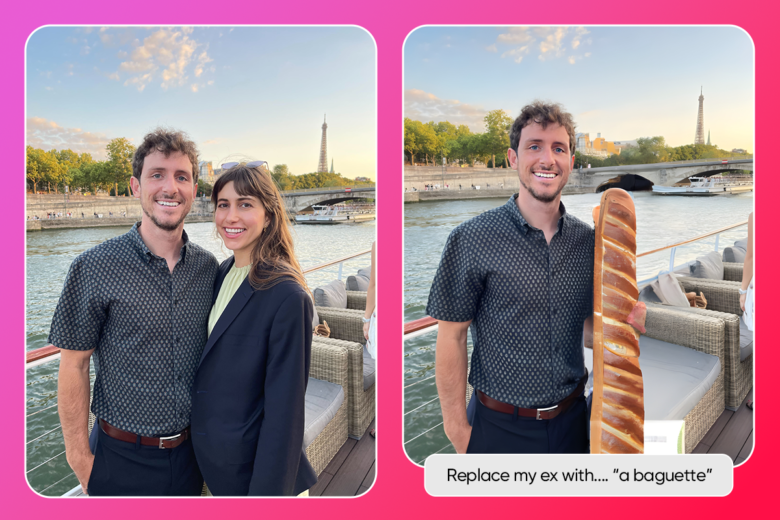 Didn't see the red flags? Now you do.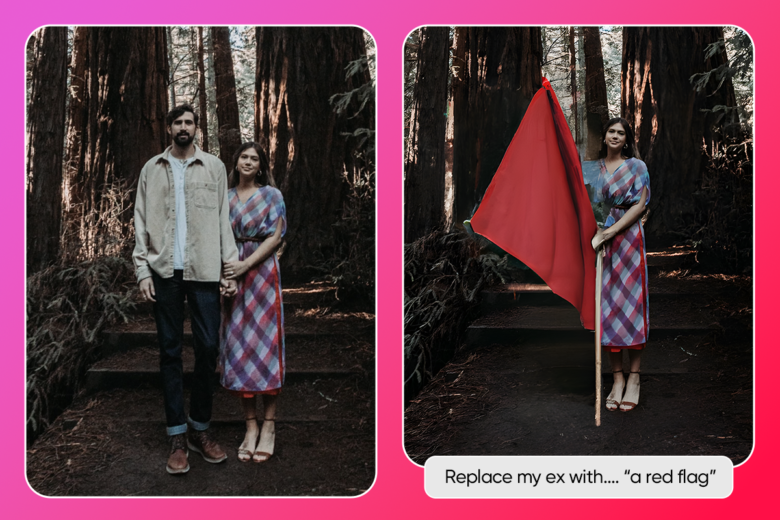 How to Replace Your Ex in a Photo using Picsart
Download Picsart for iOS, open the app and tap the + sign at the bottom of the screen

Upload the photo of you and your ex

Scroll to "Draw" on the toolbar at the bottom of your screen

Scroll over and select "AI Replace" at the bottom of the screen

Brush over the person you'd like to replace and tap "AI Replace"

Describe in words what you'd like to replace your ex (i.e. a snake, a red flag, a dog, a burrito) and select "Generate Image"

Download or edit your image further
Live your best life!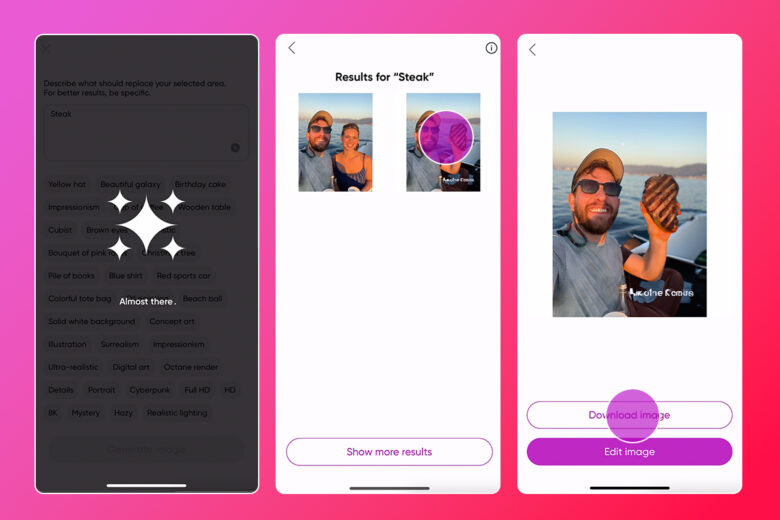 AI Replace is currently available on iOS only, coming to Android soon! Every user receives a limited number of free image generations, so use your replacements wisely. And be sure to share your creations with us on social using #heypicsart and #picsartai.
Empowering the Creator in Everyone
Picsart is the world's largest digital creation platform, offering AI-powered tools to creators of all levels to design, edit, draw and share photo and video content anywhere. It is used by consumers, marketers and content creators for both personal and professional design, and is available to businesses via API partnerships and integrations. With 150 million monthly active creators, Picsart has collaborated with major artists and brands like Discord, PopSockets, Shopify, BLACKPINK, Taylor Swift and more. Available on mobile and web, download the app or visit picsart.com and picsart.io for more information.