Social media advertising is the key to success for small businesses these days. As more and more consumers turn to the internet for all of their shopping and information needs, it is important to make sure you are reaching the right audience and that you are getting the best bang for your buck on your social media ads. After all, organic reach on social media is becoming harder and harder to achieve as the platforms shift to more of a pay-to-play model for businesses.
Learning how to advertise on social media might seem overwhelming at first, but once you understand the different types of social media advertising and the best social media advertising tips and tricks, you'll be connecting with new customers in no time! 
Benefits of Social Media Advertising
Social media advertising uses the information users provide to the platform to help you target the best audiences for your brand or business. Once you put in the characteristics and information for your ideal customer, the platforms will show your social media ads to users based on interactions they have on that platform. Targeting the correct audience can bring in huge benefits for you and your brand goals.
Social media advertising can drive leads, conversions and sales. It can also help increase brand awareness. Even if you aren't setting your ads up with the goals of growing your online audiences, you'll see that your follower count and profile impressions will increase with the success of your ads.
Types of Social Media Advertising 
Facebook might have an impressive number of users, but these days, Instagram is becoming the champion of social media advertising. Instagram has 500 million active monthly users and one of the highest engagement rates out of any social media platform. Just as it is organically driven by visuals, the same goes for Instagram ads. Photos and videos dominate the platform and make for engaging social media ads.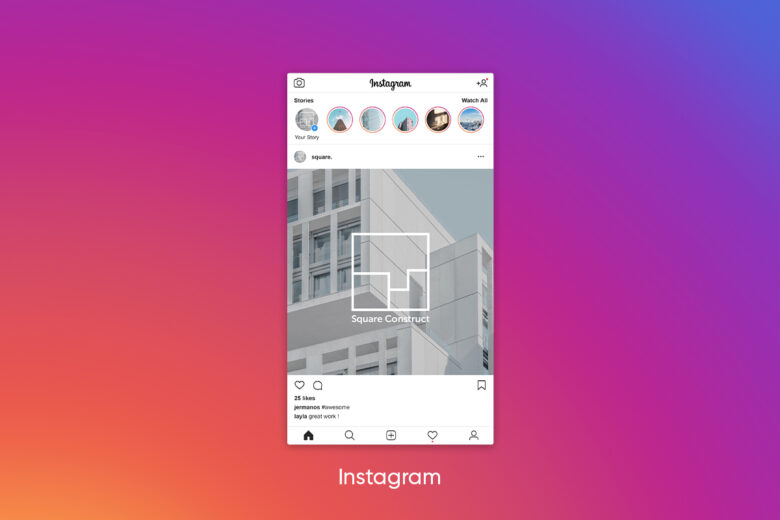 Instagram ads are most successful when your goals are aimed at brand awareness, consideration and conversions. Seeing that most Instagram users are Gen Z or Millenials, it is important to cater your content to those audiences. Of course, if those demographics aren't part of your target audiences, you may want to rethink using your budget on Instagram. Much like Facebook (they do own Instagram, after all!) you can create photo ads, video ads, carousel ads, or collection ads.
Here are the pros of using Instagram for social media advertising:
Unlike on organic posts, paid posts on Instagram allow you to include a link with your post. This is great for when you are trying to drive traffic to your website.

Since Instagram is under the Facebook umbrella for audience targeting, you'll have a very detailed and wide variety of information to work with when building your audience.

Instagram also has a variety of unique, more in depth ad forms that result in high conversion rates. There are advertising features available on their most popular content forms and their newest like Reels, IGTV and guides. 
With pros come cons. Here are the cons of advertising on Instagram:
There isn't a lot of room for text. Attention spans are low, and wordy ads statistically perform worse than those with shorter, catchy copy. This makes it all the more important to have strong visuals that will draw your audience in.

From a demographic standpoint, Instagrams audience reach can be limited. If your customers tend to skew older, Instagram won't be as effective of an advertising platform for you. 

Instagram ad features are less advanced than those found on Facebook. Even though you can use Facebook Business Manager to create and manage Instagram ads, the features available are less robust than what you can do on Facebook.
After weighing the pros and cons of Instagram social media ads to determine if they are the best fit for you and your goals, you'll next want to take the pricing into account. On average, pricing for Instagram ads are generally in the same ballpark as Facebook's. The cost per one thousand impressions is about $5. What is important to note, is that that cost will yield you more engagements than a Facebook ad would.
Facebook set the standard for what successful social media advertising looks like. With over 2 billion users, your opportunities to reach new customers are almost endless. There are various types of social media ads you can create on Facebook including photo ads, video ads, story ads, messenger ads and more! You can also cater your ads for various goals. Facebook ads can help with lead generation, brand awareness and direct sales. You can create your ads in Facebook Business Manager, or simply promote a post with an image from your Facebook Page.
Like all things in life, there are pros and cons to advertising on Facebook. Let's start with the pros:
Facebook advertising has a great feature called Lookalike Audiences. This feature can take information from your existing audiences and lists to generate a similar list full of new contacts and leads that your

social media ads

will be sent to. The best part is that all of the heavy lifting is done on Facebook's end, freeing you up for other tasks and projects.

Facebook Business Manager is capable of providing you with a unique Pixel that you can add to your website and link up with your

social media ads

. With this Pixel, you'll be able to track events and activities on your site so that you can re-target users as needed.

Out of all of the

social media advertising

platforms, Facebook is the most comprehensive. They have the most types of ads available making it easy for you to work towards specific business goals effectively. 

Aside from all of their great

social media advertising

features, Facebook also has the largest potential reach for your ads. Over 70% of internet users worldwide are on Facebook.
Now that you're familiar with the pros of Facebook advertising, let's take a look at what some of the cons are:
Organic reach isn't what it used to be on Facebook. Advertisers are finding that the platform is becoming more and more of a pay-to-play site. The more you spend, the better reach you will have. Unfortunately, this does not make the playing field even for small businesses with less budget than the big guys.

Facebook reporting isn't always the most accurate. There are often reports of metrics not being accurate. This could make it difficult to effectively determine the success of your

social media ads

.

In order for Facebook users to see your ads, they have to be logged in and interacting with their feed. This is a con as Facebook is no longer the preferred social media platform for most users. With that said, it is important to determine whether or not your target audience is on Facebook before you spend all of your advertising budget there.
Speaking of budget, it is important to take a look at what the cost of advertising on Facebook looks like. In all honesty, pricing varies widely on the platform depending on what your goals are. The general rule is that the more you spend, the better your social media ad will perform. The average cost per click on Facebook has been reported at $1.72 fluctuating more or less depending on the industry.
When it comes to the types of social media advertising available, you definitely shouldn't rule out Twitter! Twitter ads are great if your business' advertising goals are to work towards awareness, consideration and conversions. There are two ways to advertise on Twitter: Twitter Promote and Twitter Campaigns. Twitter Promote will automatically boost your tweets for you. Twitter Campaigns allow you to set up ads on a more sophisticated level to be sure you are meeting your marketing goals and objectives.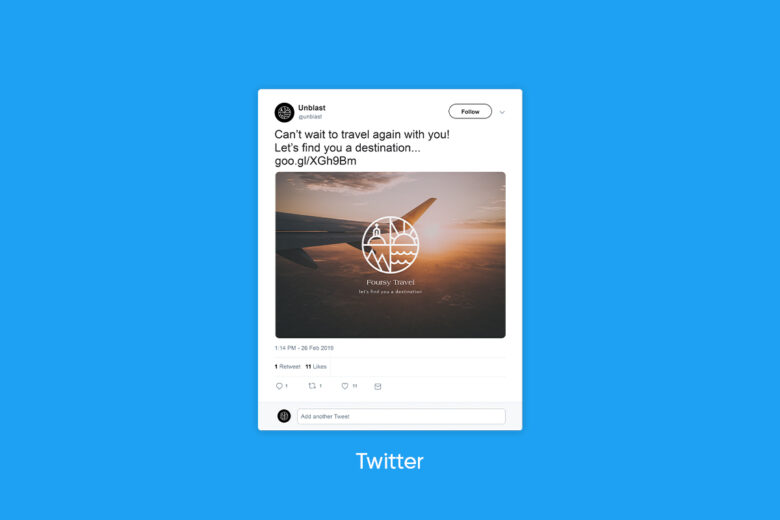 Here are the pros of advertising on Twitter:
Twitter still has great organic engagement on the platform unlike some of the other platforms that are beginning to rely more on paid posting. This is a plus as the existing reach and engagement can only benefit the performance of your paid ads.

Studies found that Twitter users are over two times more likely to shop online than non-Twitter users are. This shows that there may be more of a return in getting users to click your ad than on other platforms.
Here are the cons of advertising on Twitter:
Twitter doesn't yet have as many analytics and metrics to share on the performance of ads. This can make it difficult to determine the success of your campaigns and your return on investment.

The Twitter feed is a constant stream of information meaning that there is a high chance that your ad will be missed. This means that you have to put a lot more thought and effort into creating an ad that is eye-catching and likely to yield clicks.
Ad impressions on Twitter cost between $9 to $11 per one thousand impressions. That can seem costly compared to the rates on Instagram and Facebook. The cost per click is right around 25-30 cents. With that said, Twitter advertising cost risks need to be considered before using the platform. Be sure that your target audience is on the platform (pro tip: it skews very heavily towards males) and that your content is eye-catching enough to bring in results.
Out of all of the social media advertising platforms, Snapchat is one of the newest to the game. That doesn't mean they're lacking in results and reach though! Snapchat has over 300 million active users with a highly active user base. Most of Snapchat's audience is aged between 18-34, so it is important to analyze whether or not those demographics fit into your ideal target audience.
Let's take a look at the major pro of advertising on Snapchat:
On any given day, Snapchat reaches 41% of its users aged between 18-34 years old. It has one of the highest engagement rates in the game.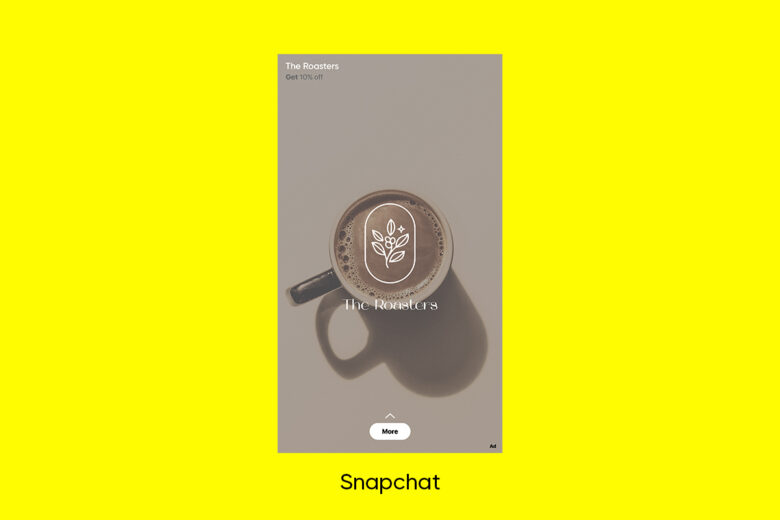 Since the Snapchat advertising features are newer, the platform is still finding its footing.
Here are the cons for advertising on Snapchat:
There are very few analytics and insights that can be gained from

social media ads

on Snapchat. This can make it very hard to defend your mindset behind running ads on the platform.

Given the short lifespan of images and videos on Snapchat, ads won't have as lasting of an effect. You'd need to run your ad multiple times to gain more impressions.

Snapchat's pricing model is unclear. It can be hard to navigate making the business user's experience difficult. 
The Snapchat advertising pricing model is different from ad type to ad type and universally seen to be quite expensive on all fronts. Snapchat ads can cost up to five times more for content with a much shorter lifespan than it does to achieve the same results on other social media advertising platforms.
How to Advertise on Social Media
Identify and outline your goals and objectives for running

social media ads

.

Develop a target audience and determine which platform would best cater to that audience.

Use analytics from your organic posts to help inform the content and goals of your paid posts.

Make sure that when you set up your ads, you are optimizing for metrics that will help you achieve your overall goal. For example, you can pay for impressions vs. engagements and link clicks vs. follows. 

Design your ads with both mobile andd desktop in mind. Be sure to also preview your ads to make sure they look their best in each format.

Test your ads to optimize their performance and make adjustments as needed.

Use the available data and analytics to measure the results of your ads. This will also inform how you set up future ads. 
Create Engaging Ad Designs
Once you have all of the logistics down on how to advertise on social media, it's time to create some engaging ad designs! Picsart's web editor has all of the social media templates and features you need to create dynamic, eye-catching social media ads. 
1) Go to the Picsart Web Editor and open the social media template that you need to create your ad. You can also use the Custom Size option to set your own dimensions.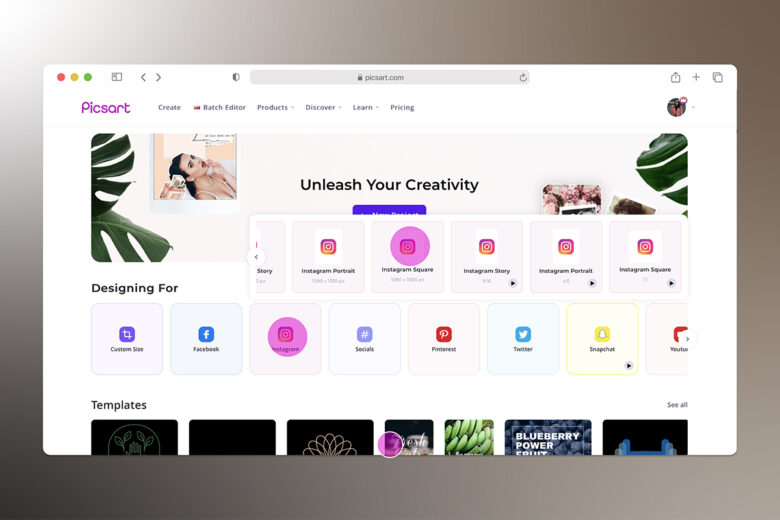 2) Next, choose from any number of awesome templates available. Select the one that works for your project, or upload your own images to create a personalized design.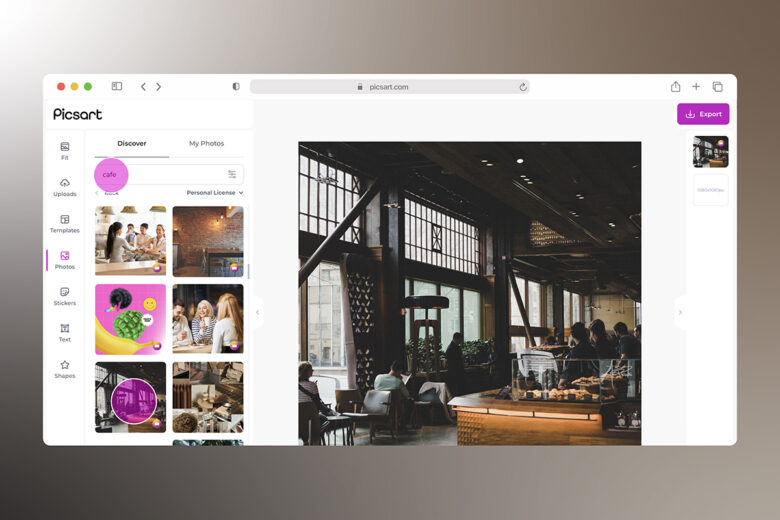 3) Once in the image editor, you can continue to make customizations to your design with additional editing features like Text, Font, Stickers, and Effects.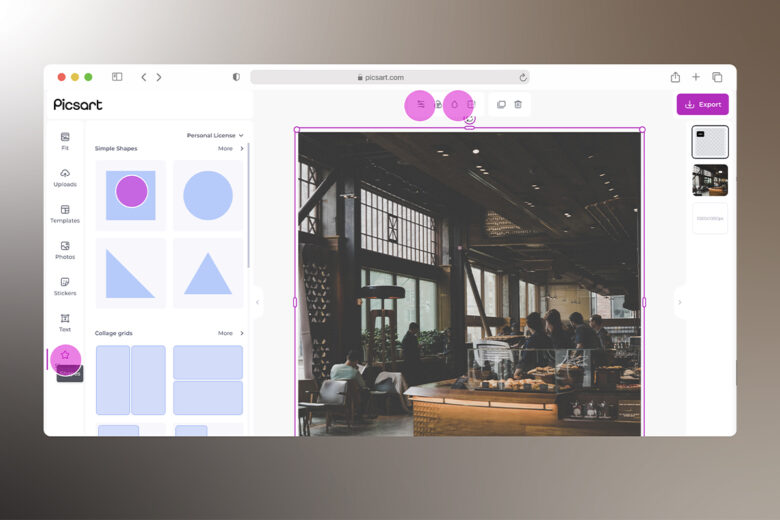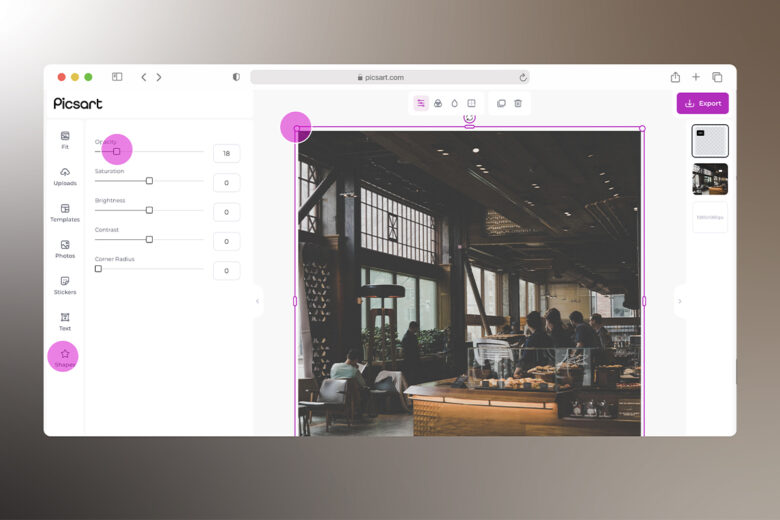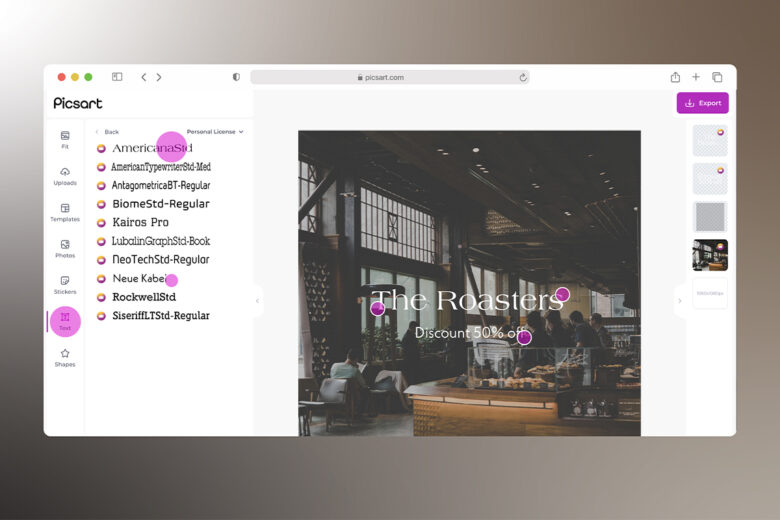 4) Once you are happy with the look of your ad, export your image and upload it to the social media platform you'll be advertising on. You can also share your image on Picsart to inspire other users creating social media ads for their businesses and brands!
Picsart is a full ecosystem of free-to-use content, powerful tools, and creator inspiration. With a billion downloads and more than 150 million monthly active creators, Picsart is the world's largest creative platform. Picsart has collaborated with major artists and brands like BLACKPINK, the Jonas Brothers, Lizzo, Sanrio: Hello Kitty, I am a Voter, Bebe Rexha, Maroon 5, One Direction, Warner Bros. Entertainment, iHeartMedia, Condé Nast, and more. Download the app or start editing on web today to enhance your photos and videos with thousands of quick and easy editing tools, trendy filters, fun stickers, and brilliant backgrounds. Unleash your creativity and upgrade to Gold for premium perks!