For centuries, folklore has told of supernatural beings living on the fringes of human settlement, but the existence of fairies has always been one of our favorite fantasies. Being that it's International Fairy Day, we couldn't pass on this opportunity to celebrate fairies with our own form of magic.
Here are six photo editing tips on how to grab a fairy from your favorite bedtime tale and bring her into the real world using your smartphone or tablet.
1. Dragonflies & Butterflies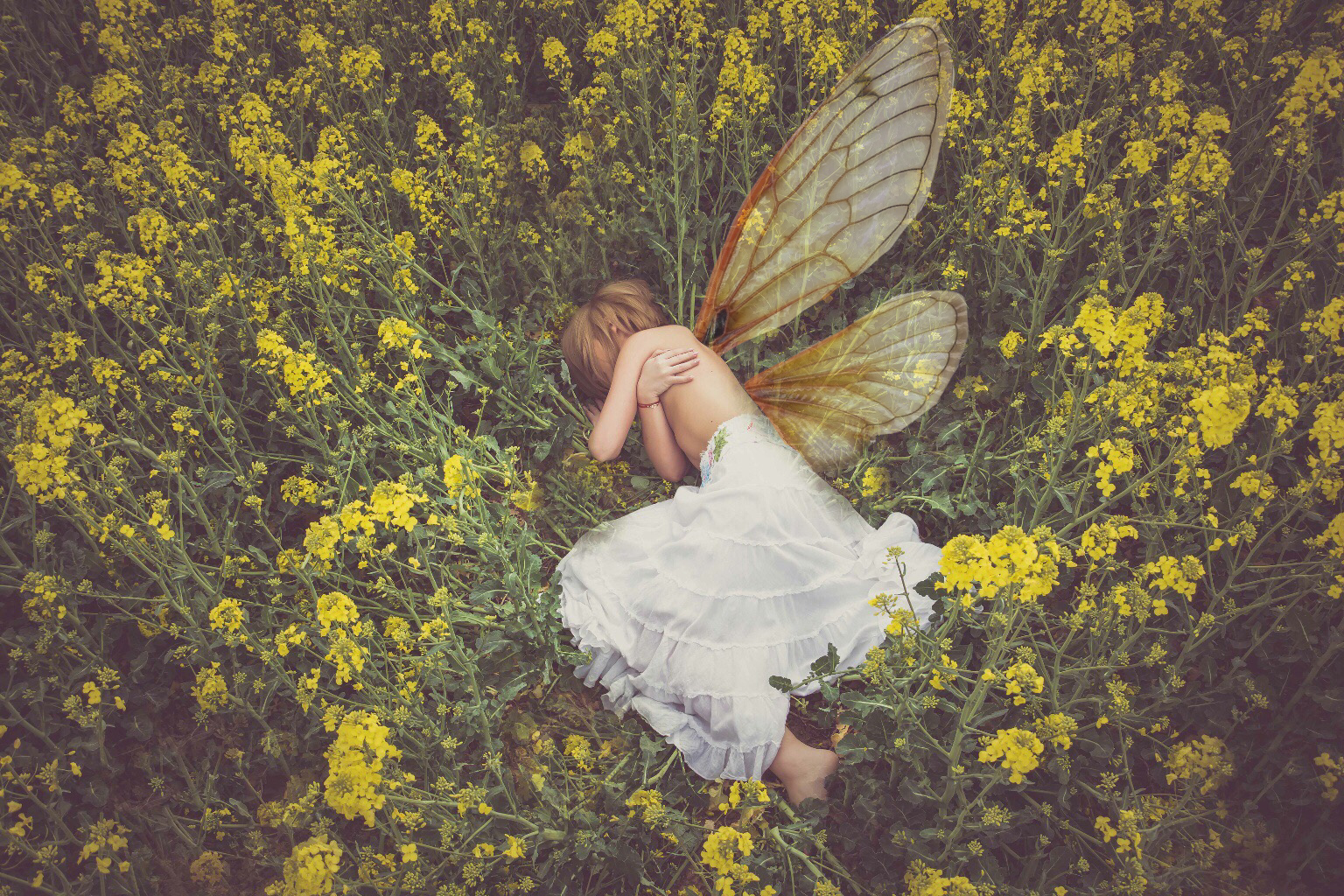 While fairies are make-believe, you can find their wings in the real world. Various insects have perfect fairy wings, especially dragonflies and butterflies. Import them with the Add Photo Tool, and clip off the wings with the eraser. Then it's just a matter of fixing them into place. You can also choose from several useful butterfly-themed Clipart packages in the app.
2. Miniaturize With Perspective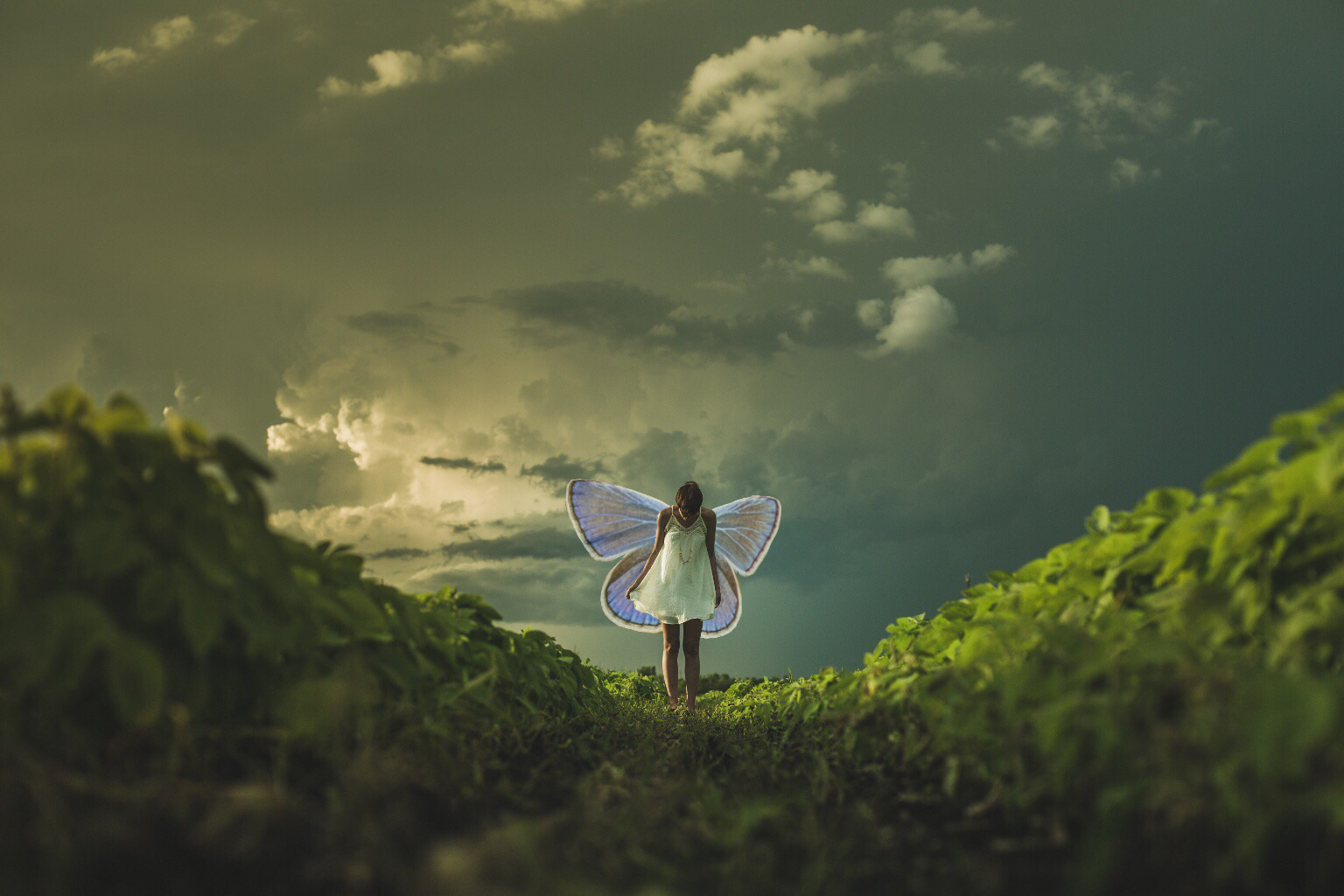 To make a convincing fairy, you can deal with scale by starting with a photo that uses a miniaturizing perspective. Shoot low to the ground with your model in the distance and add a bit of blur with the Tilt Shift Tool to create a natural miniaturizing effect.
3. Skin Tone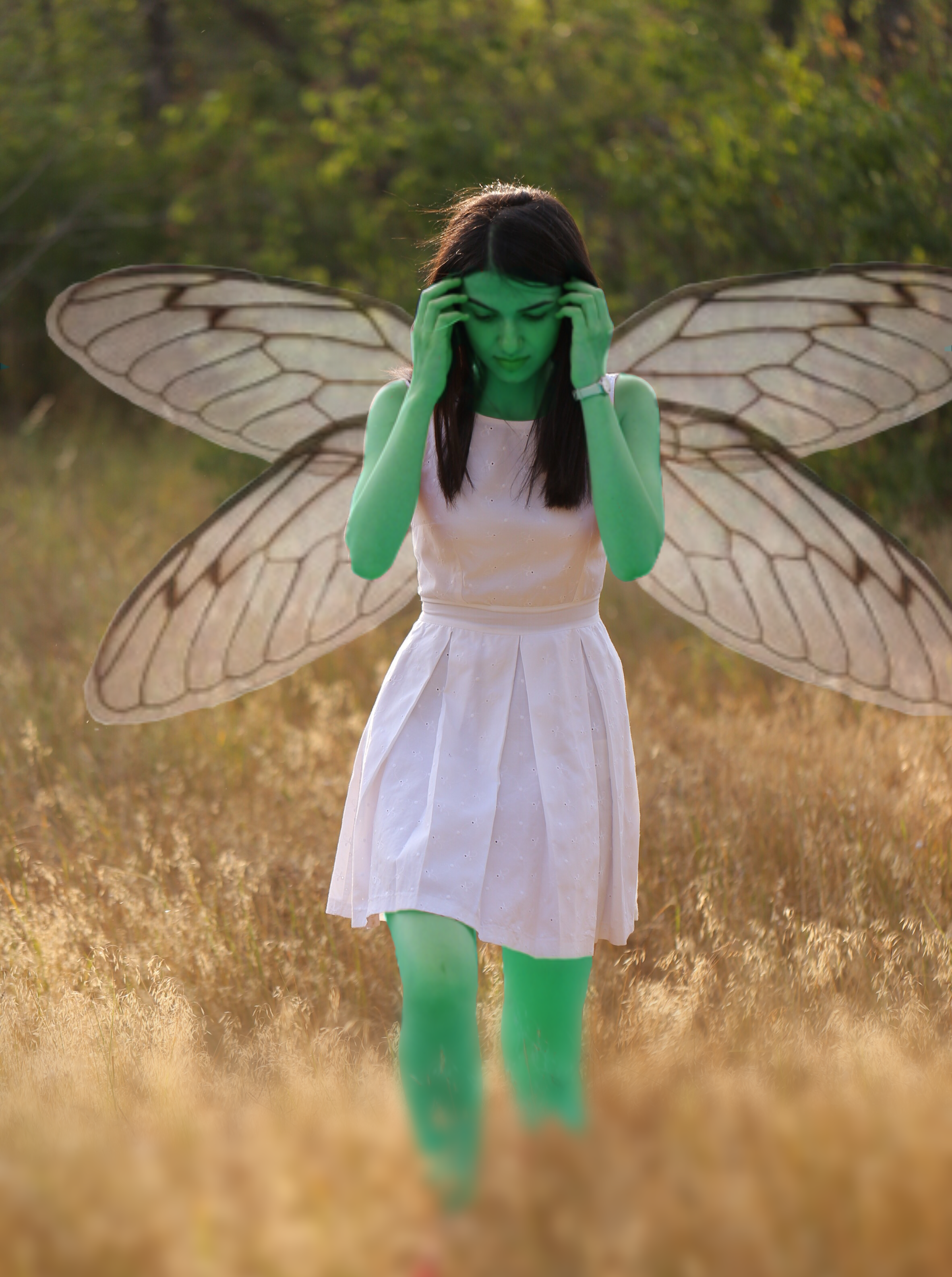 One of the easiest way to make a human seem like a mythical species is to give them a supernatural skin color. The Color Replace Effect gets the job done and the Blur Effect lets you cover up spots where your handy work might not be as smooth as you hoped, like where skin disappears into similarly colored grass.
4. Magic in Masks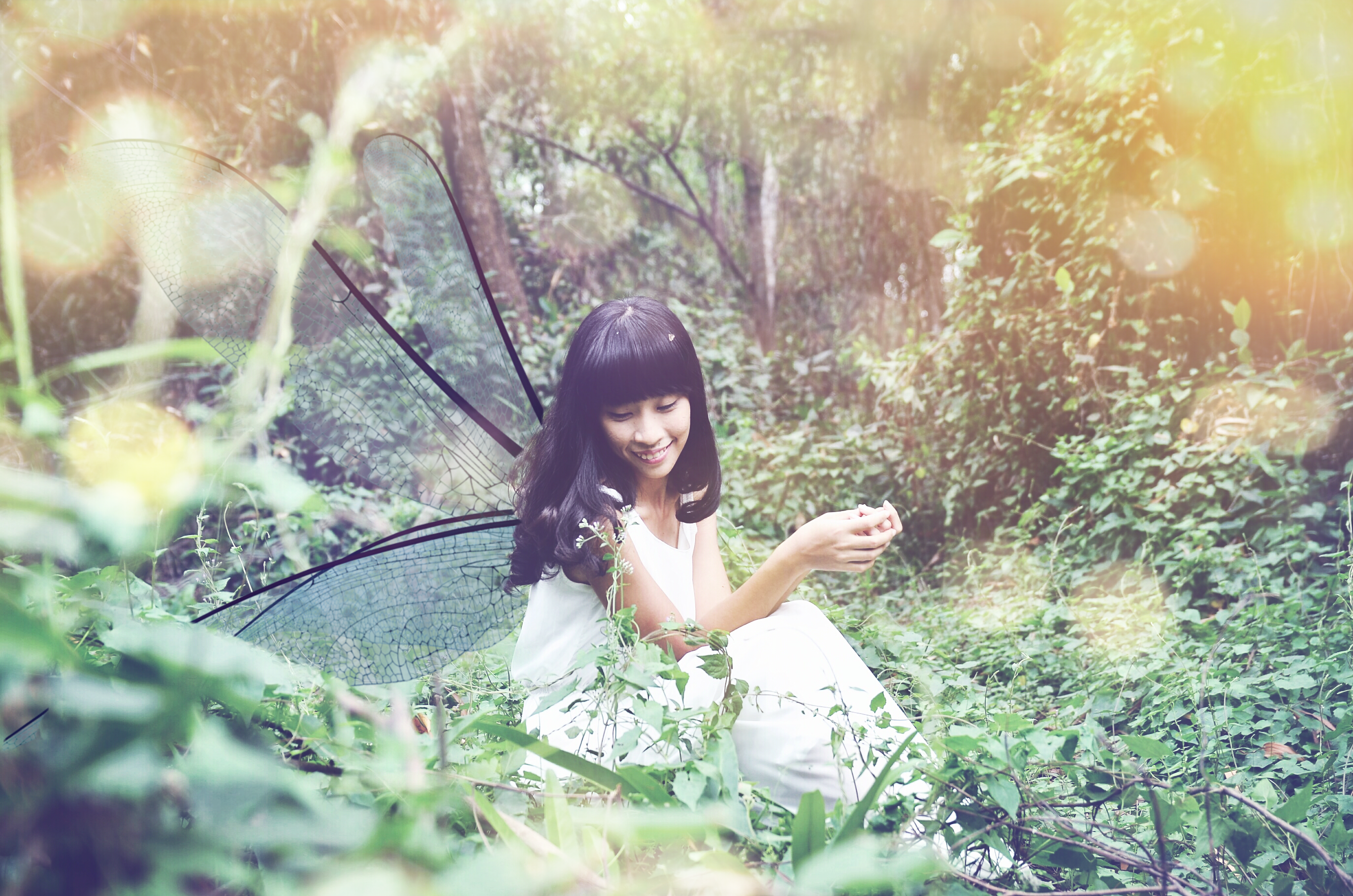 One of the most seamless ways to sprinkle your photos with fairy dust and throw magic into the air is by using Masks. PicsArt's Light Masks and Bokeh Masks offer all kinds of glowing sparkles of color and light.
5. Harmonize With Effects
When you've been working with a lot of separate elements, nothing ties them together better than a unifying Effect. If your wings and portrait had different lighting or tones, a good hit of the Dodger Effect or Cross Process will smooth out any discrepancies.
6. Pointed Ears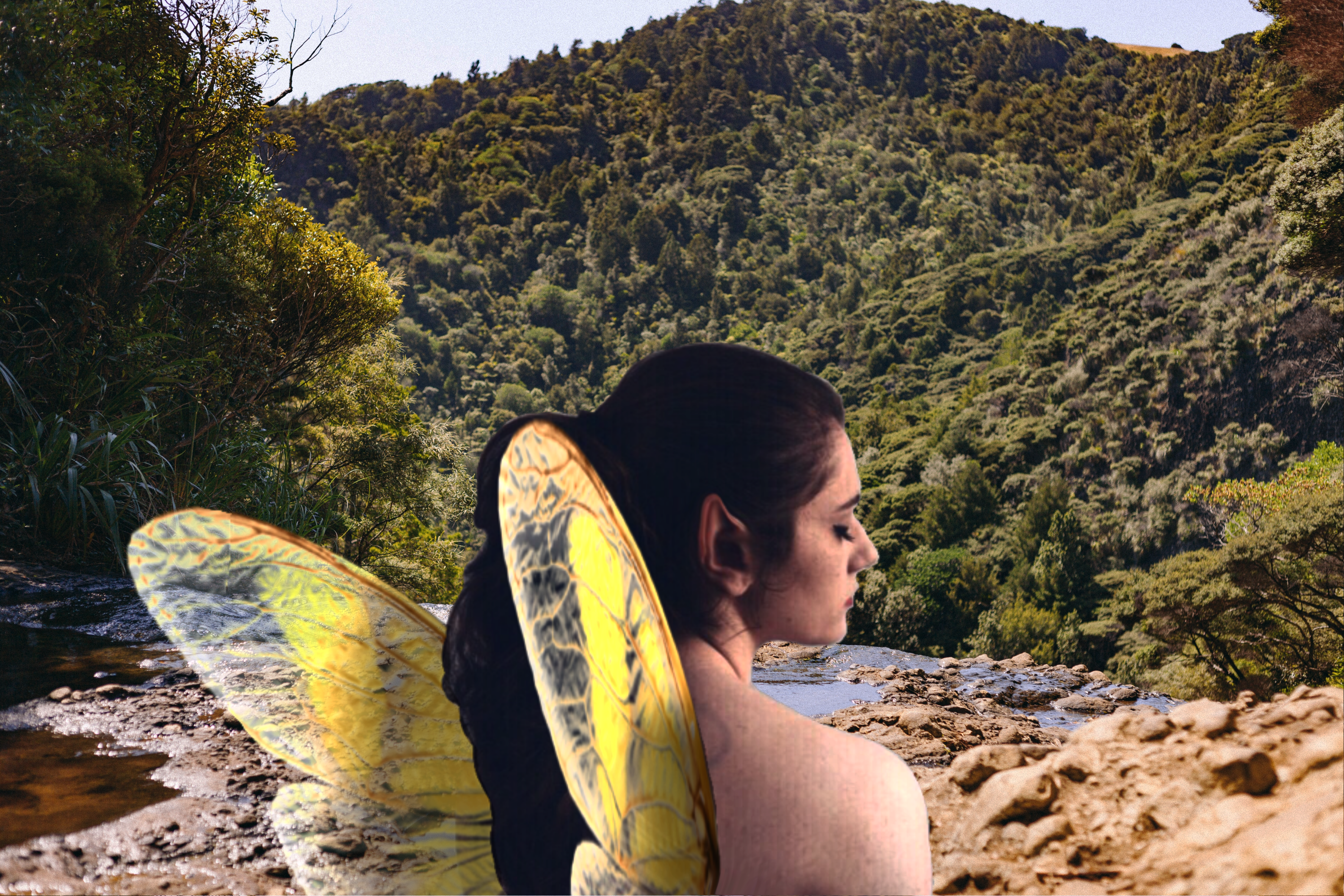 Creating the pointy tipped ears of a forest elf is pretty simple. Use the Stretch Tool to mold your ears like clay, pushing and pulling them into elongated points.
If you're ready to become a woodland spirit, don't leave us out of the loop! Share your edits on PicsArt photo editor with the hashtag #Fairy.