If you're anything like us, surreal art and photo edits have you weak in the knees. Maybe it's because of sci fi films, from the "Arrival" movie (Oscars 2017 nominee for Best Picture) to the classics like the Star Wars movies. There's something about a fantastical star-filled sky, a super moon and a good UFO sighting that we just can't resist. But we'll admit it — those photo edits look kinda hard. Luckily, with PicsArt photo editor, they're not. At all. In this surreal art photo editing tutorial, we're breaking it down into simple steps to show you how to make a surreal photo collage that'll have everyone going hard-core heart eyes.
Download PicsArt photo editor and collage maker for iOS, Android or Windows.
Open a picture of a starry sky in the photo editor.
Tap on the Stickers icon and download the To the Moon pack. Select your moon clipart, place it on your image, and confirm. (Also, if your sky needs a few more stars, try the Stardust clipart pack!)
Tap on the Lens Flare icon and choose your favorite. Enlarge it and place it in the sky. Use the Hue slider to adjust the color and tap on "Apply."
Save your surreal art and share it on PicsArt photo editor and collage maker with the hashtag #Surreal!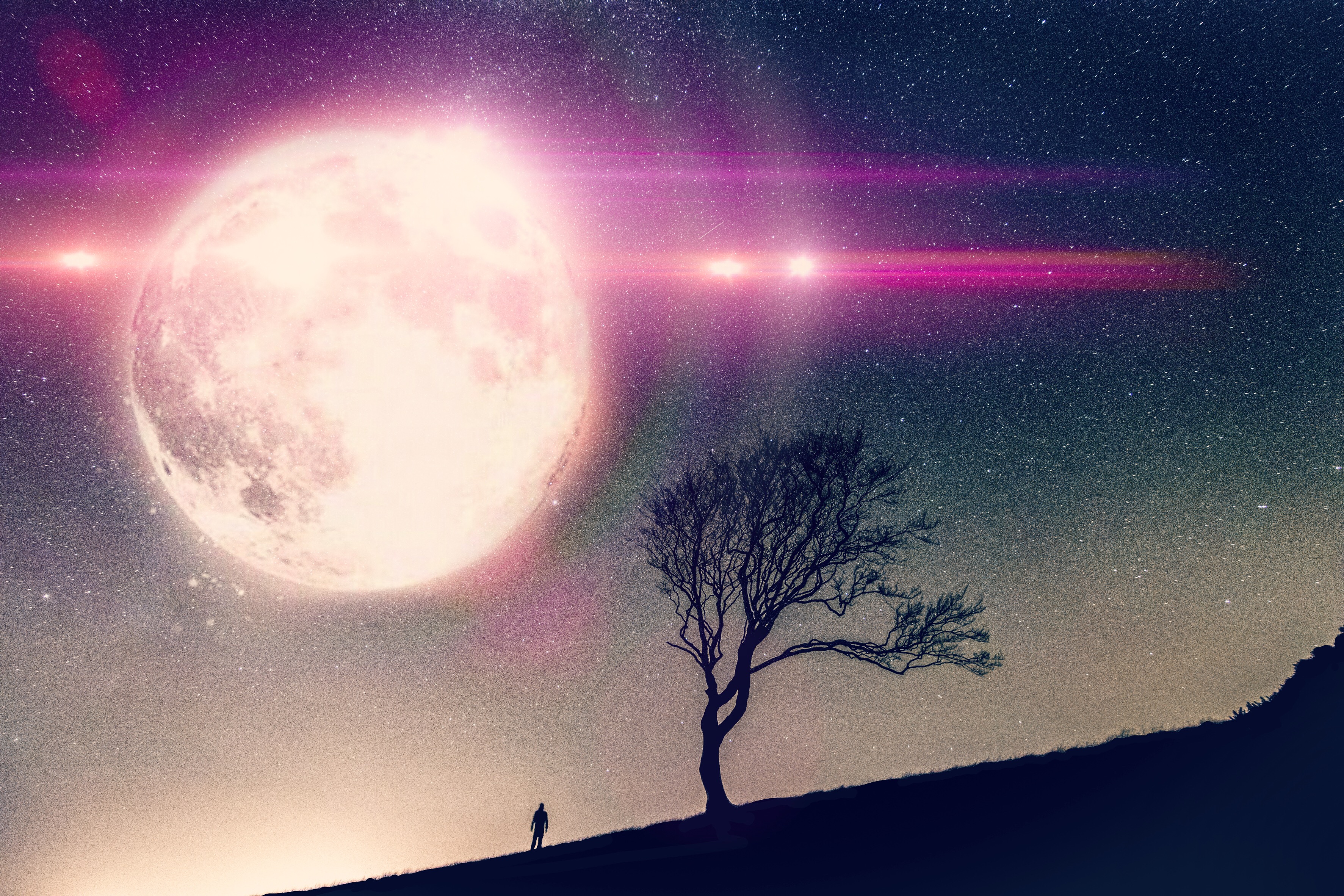 PicsArt photo editor and collage maker is all about you. If you haven't tried it, you're missing out! Remix free-to-edit pictures into awesome collages and memes. Download the app to get in on the action.