Golden hour, but make it all day. With our Shadow masks, stickers, and blend modes you never have to let the sun set on an Instagram post again. 
We're not just going to show you how to achieve any basic golden hour glow. We're sharing the good stuff!  Specifically, how to add *super* realistic faux blind shadows to your photos to take your golden hour pics from average to influencer territory. Once you've mastered this, you can use the same fundamental editing steps to add any aesthetic shadow of your choice to your pics! The options are endless, but you can't go wrong with palm trees for the summer. 
If you haven't seen the trend pop up on your social media feeds yet, it's only a matter of time. ? There are three ways to achieve the look in Picsart: through our stickers, by simply adding an image of blind shadows and blending it out, or with our brand new Shadow masks! We've included tutorials of all the approaches below so you can choose the best fit for you! Don't worry though, you really can't go wrong with any of the routes, that's the beauty of it. 
Struggling to follow along? ? Plug your photo into this Picsart Replay to be guided through the steps tap by tap! ?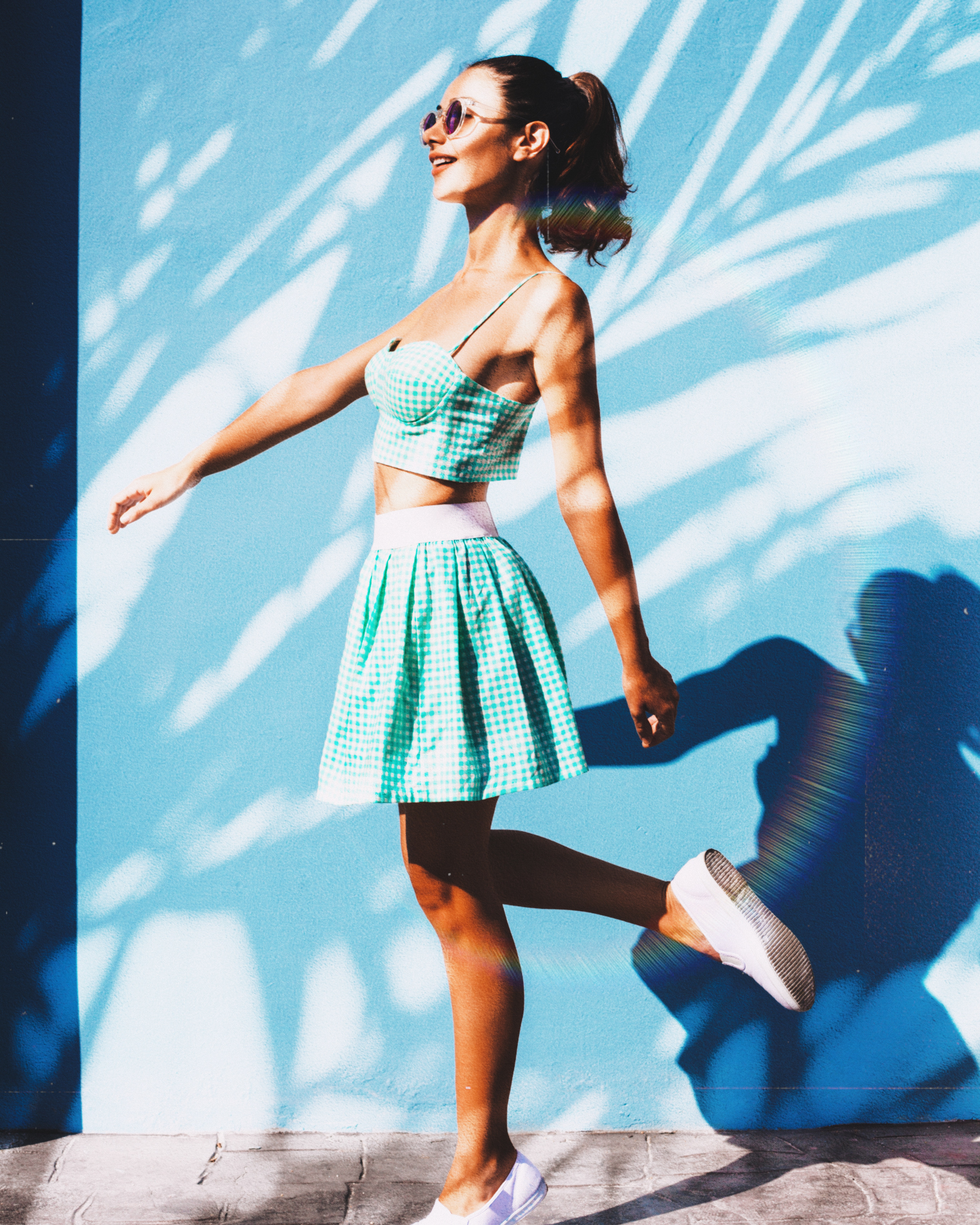 Picsart is a full ecosystem of free-to-use content, powerful tools, and creator inspiration. With a billion downloads and more than 150 million monthly active creators, Picsart is the world's largest creative platform. Picsart has collaborated with major artists and brands like BLACKPINK, Taylor Swift, the Jonas Brothers, Lizzo, Ariana Grande, Jennifer Lopez, One Direction, Sanrio: Hello Kitty, Warner Bros. Entertainment, iHeartMedia, Condé Nast, and more. Download the app or start editing on web today to enhance your photos and videos with thousands of quick and easy editing tools, trendy filters, fun stickers, and brilliant backgrounds. Unleash your creativity and upgrade to Gold for premium perks!