Happy weekend, PicsArt fam! If you're looking for a little extra inspiration these days, then this easy photo editing tutorial is just for you. This #TornPaper edit, created by @alanasofiao, is the perfect way to get your creativity flowing!
And of course, if you're looking for more ideas, we've got tons more photo editing tutorials to keep you inspired.
Open your picture in the photo editor. Tap on Add-Ons and download the Color Flare masks pack (any other masks pack works too!).

Tap on "Use" and select a mask. Tap on the mask icon again to open the settings panel. Lower the opacity a bit, then tap on "Apply."

Tap on Effects > Artistic > Sketcher. Tap on Sketcher icon again to open the settings panel. Select the lighten blending mode and adjust the lines and brightness to about 80 and the contrast to 95.

Tap on the eraser icon at top of the screen. Tap on the eraser at the bottom to open the settings panel and adjust the hardness to 100 and the size to about 20.

Use your finger to erase the photo effect everywhere except in a diagonal line across the picture. Tip: the idea is to create a torn paper look, so it doesn't have to be perfect! When you're done, tap on the check mark and then tap on "Apply."

Tap on the Draw icon to open the drawing tools. Use the color chooser to select the color white. Tap on the paintbrush icon and choose a small, solid brush (the default brush works fine).

Draw an outline along the edge of the photo effect. If you make a mistake tap on the back arrow in the top toolbar. Tap on "Apply" when you're done.

Tap on the arrow in the top right corner to finish. Save your edit and share it with the hashtag #TornPaper!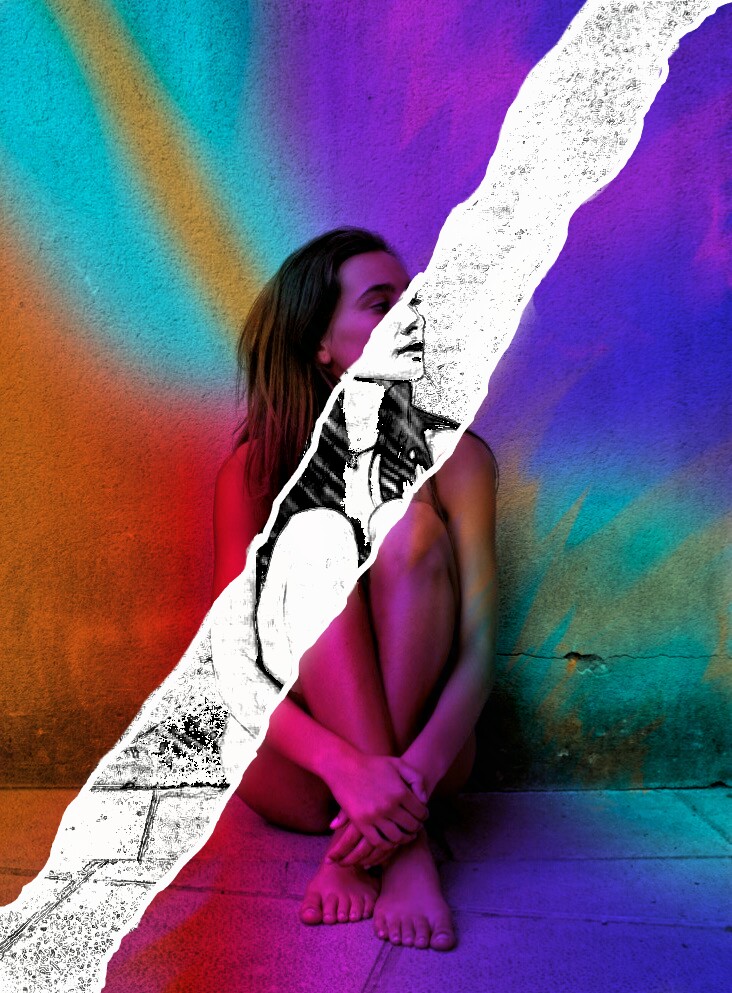 via PicsArt
PicsArt photo editor, collage maker and sticker maker is all about you. If you haven't tried it, you're missing out! Remix free-to-edit pictures into awesome collages and memes. Download the app to get in on the action.