One of the first steps to creating and launching a business is determining how you want to appear and appeal to your potential customers. A logo is a central part of any business and your potential customers' first introduction to your brand  Whether you are creating a custom logo for your law or real estate firm or you own a small business with a wide reach, your logo design says everything about your business before clients even interact with you or your product. It's truly the first impression anyone will have of your business or brand. Think of some of the most recognizable brands in the world and what their logos communicate with the public. In some instances, a company's logo may come to mind more quickly than your thoughts on their product!
After you've determined your brand identity, developing and designing the perfect logo can be one of the most challenging tasks you might face. From deciding which elements of your brand to incorporate into your design to determining whether you want to keep it minimal or magnificent to researching which colors resonate with your target audience, logo design is both an art and a science that you can master in order to establish the visual identity of your business. 
Read on to learn everything there is to know about logos, the elements of good logo design, and how to create your own logo with PicsArt! 
What Is a Logo?
A logo is a graphic representation of your business or brand. Logo designs typically feature a combination of images and text that describes visually what your brand is, what it does, and the value it adds to your consumers' lives. A great logo is a visual mark that is eye-catching, recognizable, and distinct enough to communicate your brand identity with your consumers.
History of Logo Design 
While logos might seem like a recent phenomenon developed by strategic marketing professionals and designed by creative graphic designers, the desire to distinguish and differentiate oneself goes back centuries to times when symbols were all that existed to communicate your status and personal values. 
Crests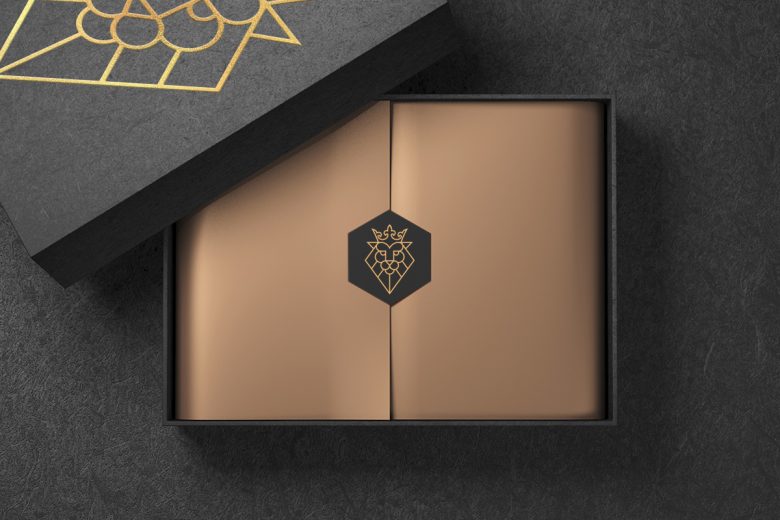 In Medieval Europe, a traditional crest or coat of arms was worn by soldiers who wished to identify themselves both during battle and to make it easier for their bodies to be identified on the battlefield if they didn't survive. Historically, and to this day, crests included a collection of images and words that depicted symbols representing the wearer's family descent, property ownership, achievements, profession, and social status. Many crests contained common symbols such as lion heads to represent valor, crosses to symbolize their faith or their service in the Crusades, or crowns to signify prestige. Color also played an important role in displaying the wearer's values and how they hoped to be perceived by the people around them. Similar to modern logo templates, crests have historically been used to communicate a message about the wearer and to provide visual cues about who they are, where they come from, and what they value. Essentially, a crest was a visual representation of the wearer's personal brand.
Hieroglyphics 
The ancient Egyptians also knew that the right symbol would go far to communicate an intended message. And while hieroglyphics were symbolic representations for words or sounds, the strategic artwork that decorated paintings and pottery was one of the first instances of visual communication that told a story about the artist or community that created it. Each stroke, symbol, and placement was intentional in that historical storytelling and had a significant meaning. Two thousand years later, hieroglyphics were organized more strategically with the advent and frequent use of grids and other structural elements to effectively share information. According to experts, this effort was one of the first examples of logo design. In fact, graphic design and designers today incorporate various aspects of Egyptian hieroglyphics, especially the use of proportions and ratios to create continuity and produce visually appealing and symmetrical images. 
Benefits of Having a Great Logo
As one of the core elements of a solid branding strategy, a logo serves many purposes beyond providing a visual mark for your business. Read about some of the ways your logo can benefit your organization and enhance your business.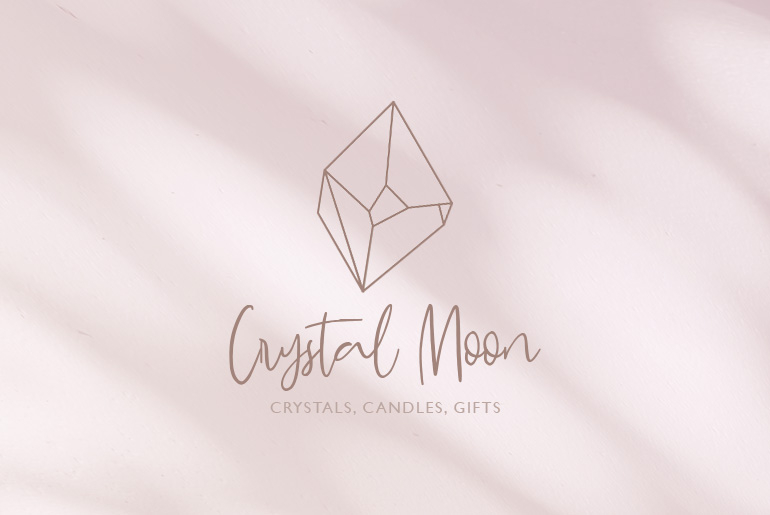 A Great Logo Sets You Apart From Other Businesses
A strong logo design, especially when created intentionally, should distinguish your business from other peer or aspirational companies in the same field. The key to attracting potential consumers is to create a brand distinctive — something the consumer can't get anywhere else. Creating a unique identity makes your brand attractive to consumers to draw them in and inspires them to engage with your products confidently.  
A Great Logo Builds Brand Recognition
At its most basic level, a good logo is key for consumers to identify your business and create a memorable, visual reference for the services it provides. Beyond that, it is critical for your logo to be recognizable in the marketplace. Brand recognition is a consumer's ability to recognize your brand through visual cues such as logos, brand colors, slogans, or other brand distinctives. After establishing brand recognition, a consumer will typically consider your business first or at least identify you as a viable option for future engagement. 
A Great Logo Creates a Connection With Consumers
At the end of the day, it's all about the consumer and how they feel about you and your product. A good logo is recognizable and memorable, two feelings that will keep consumers connected to your product. When a consumer can recognize or recall your logo, that means they have created an emotional relationship with your brand. That relationship will keep them coming back to your business and trust that their experience will satisfy their needs either in that moment or in the future.
What To Research Before Making a Logo 
Any aspect of branding requires an incredible amount of research to determine the best course of action related to any marketing assets or initiatives. Before making a logo, it's important to know the core values of your brand and the ways in which you hope to create connections with consumers and gain their trust and loyalty for years to come. Read on to learn more about what to research before designing the perfect logo for your brand.
What does your brand stand for? What do you want it to be known for? How do you want it to contribute to your consumers' lives? Defining your brand values should be the first step in developing a brand strategy that constantly reinforces the core tenets of your organization. But only you can define what those are and how they are unique to your brand. Do you envision your brand creating social change? Do you hope it inspires a spirit of nostalgia in your consumers? Are you committed to innovation in your field? Your brand values should show up in every aspect of your business, from your product to your social media content to your logo. Defining why your company exists and what it hopes to accomplish will help guide every marketing decision you make. 
Who is your community? Who will not only benefit from your product but also advocate for it and be a loyal consumer for years to come? While it's important to have mass appeal to create a diverse community of consumers, each brand must identify and truly know its core audience in order to identify how to connect with each individual. Defining your core demographic — whether you're creating a logo for a coffee shop or a law firm — and determining how to communicate with them through various marketing assets will help you make decisions that will satisfy the needs of your constituency. 
Identify Your Competition
Who else is providing a similar service to your core demographic? How do they communicate with their audiences and what value do they provide their consumers? When developing a well-rounded understanding of what you have to offer your community, it's important to identify how others are creating appeal for their product so you can pinpoint how to set your brand apart and create a distinctive experience for your consumers.
What Makes a Good Logo?
While good can be subjective, there are a few elements of logo design that have proven to be effective in providing a successful visual representation of your brand. 
Unique
Bottom line: your logo has to represent your brand. Whether you are using it to identify your real estate company or small business, your unique logo must be just that. It must be original and must be true to your business' mission and values. Nobody can be you (or your business), so make sure that comes across in your original logo. 
Timeless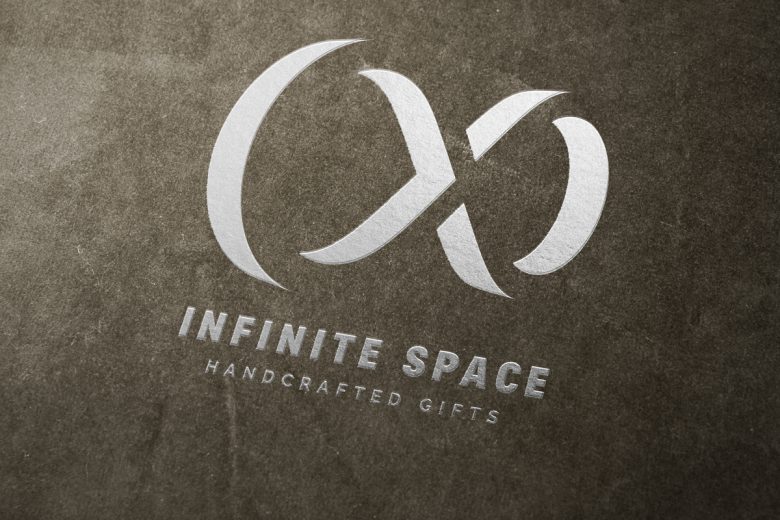 If you're lucky, your business will stand the test of time and provide value to your customers for many years. Your logo must also carry through the years and not be locked into a style or tradition that won't resonate with audiences in a few years. While businesses can certainly encounter branding refreshes and updates, the core elements of your logo must be timeless and not require a massive evolution to keep up with the trends of the time.
Relevant
Do you know your audience? Do you want to make sure your audience feels seen and heard? Then you must appeal to who they are as well. Young, female demographic? Set your sights on designs and details that will appeal to a feminine aesthetic. Are you trying to capture the attention of a rugged, outdoorsy sportsman? Don't shy away from the colors and shapes and sentiments that will resonate with that crowd.
Clear
People don't have the time to waste trying to "figure out" your brand. Your logo should be a clear representation of what you have to offer. Abstract details and overly decorative fonts can be fun, but if they're not demonstrating what your business is all about, it's time to streamline your logo strategy. 
Appealing
At the end of the day, people want to look at something that looks nice. It should be clean, clear, and, generally, attractive. Your personal aesthetic and eye will help determine this characteristic of your logo, but, as with staying relevant with your audience, knowing what they like and gravitate to will help you design a logo that is appealing to their eye.  
Types of Logos 
Bold Logos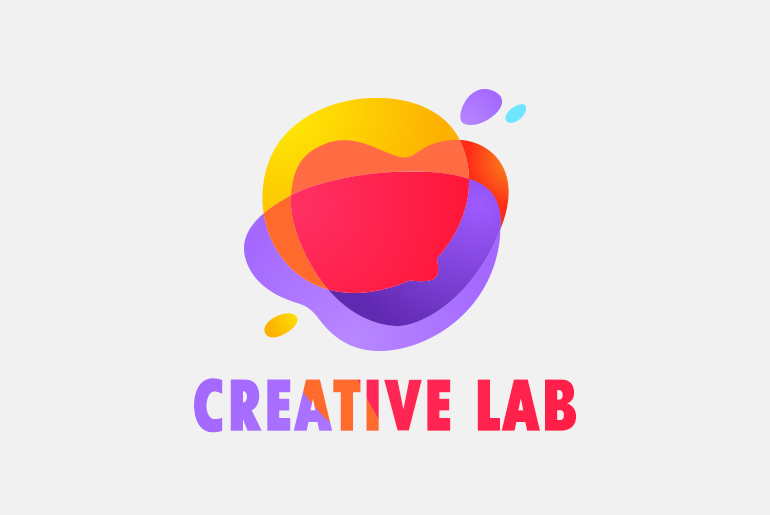 Break out of the logo mold and grab people's attention with a bold and bubbly design. Use contrasting colors and distinct lines and shapes for a daring and dynamic logo design.
Cartoon Logos
Give your business logo a playful boost with a cartoon effect. Create a graphic treatment of your brand's human spokesperson to add a graphic spin to your brand's aesthetic.
Edgy Logos
If you're trying to create a compelling company logo, you just can't play it safe. Step out of your comfort zone and create a cutting-edge design that will give you the eye-catching logo of your dreams!
Elegant Logos
Celebrate your brand's sophisticated style with an elegant logo. Keep it simple with striking typographic script or design a lovely logomark with fantastic flourishes. 
Futuristic Logos
A tech or sci-fi company can go with a futuristic logo to really hit its cutting-edge persona home. Think stars and spaceships or nanoparticles in neon colors for a far-out look!
Geometric Logos
Thinking of incorporating shapes or sharp angles into your brand's creative logo design? No need to break out the protractor! Add squares, circles, triangles, or octagons to your great logo design for geometric flair!
Mascot Logos
Is your company or brand represented by a mascot or character that should be front-and-center in your logo? Give your logo design a boost by boosting your brand's spokesperson with a mascot logo!
Minimalist Logos
Whether you're in a technical or creative field, a minimalist logo can say so much and make a bold statement with the simplest design. A high-quality minimalist logo can give your brand a contemporary feel with its clutter-free look and clean lines. A light and airy aesthetic can be just what you need to add sophistication to your own logo!
Monogram Logos
What's more memorable and recognizable than a logo with your brand's name right in the design? Think of Louis Vuitton's signature monogram print or Warner Brothers' iconic shield logo. The combination of your brand's letters can make the most perfectly personalized logo design! 
Monochromatic Logos
Your logo doesn't have to feature splashes of color to make a big statement. Sticking to a monochromatic palette — in other words, black and white — can keep your logo strong and simple with its classic hues. 
Negative Space Logos
Negative space can add an unexpectedly cool twist to your company logo. You can even use negative space to add a hidden message within your logo design! Create visual interest by playing around with this clever design technique.
Photographic Logos
Add a real-life look to your company logo with a photo that tells its own unique story. Capture a cool, grainy film effect, or keep it bold and contemporary with a clear image. Let the photo tell your brand story!
Retro/Vintage Logos
Does your brand embody the values of days gone by? Do you want your product to evoke nostalgia or create feelings of timelessness and tradition? A curvy or grungy retro logo design can give your brand the vintage feel you're looking for!
Simple Logos
The concept behind a simple logo might seem similar to that of a minimalist logo. While minimalist logos are often intentionally sparse and can be extremely simplistic, simple logos are defined as being uncomplicated and free of unnecessary decoration. Like they say, "keep it simple, stupid."
Symbolic Logos
Your brand's recognizable emblem needs no introduction, so what better way to make it stand out than to incorporate it in your company logo?
Typographic Logos
A great logo doesn't have to be defined by an image. Oftentimes, your company's name can carry all the weight of your brand's visual identity. A typographic logo can be just as impactful as a graphic. Simple in structure, typographic logos are extremely creative in concept and often incorporate clever graphic elements. Keep your typographic logo simple with a basic Sans Serif or Serif font or go wild with a completely eye-catching and highly decorative font.
3D Logos
Wouldn't it be awesome if your logo looked like it was jumping off the page? Try a three-dimensional logo for a funky and dynamic design. 
Elements of a Logo
Colors
Like many elements that make up a great logo design, color is one of the more fascinating and scientifically explored areas that can help determine how a person feels about a business or brand. In fact, a well-defined color palette is one of the first aspects of a brand's visual identity that must be determined to establish the foundation of your business' marketing assets. Color theory and developing a color scheme can help you determine the right hues for your logo and to learn how colors complement one another in a limited space. Read on to learn more about what each color evokes in a viewer, especially when presented in a logo. 
Red Logos
Marketing theory states that the most attractive and most purchased magazine issues emphasize the color red on their covers. There's a reason behind that. Red signifies passion, fire, energy, intensity, and power. It is one of the most emotional colors on the color wheel, so it's no secret that red commands attention. If you're seeking all eyes on your custom logo, consider red.
Orange Logos
Think about the zesty scent of citrus. It's invigorating, energizing, and almost effervescent. The same idea applies when you look at the color orange on an image or logo. Orange also skews youthful, so disregard the hot hue if you're hoping to create a more sophisticated or scholarly effect with your professional logo.
Yellow Logos
Yellow, the color of sunshine, represents vitality and hope and almost radiates off the page. Like orange, it evokes a fresh and youthful energy, so take the time to consider what your business logo hopes to inspire in potential consumers.
Green Logos
Typically reflective of new life, growth, and hope, green may be the perfect color for your business logo if you want to inject a verdant energy into your graphic design. Green is also the color of money, so it's not surprising why many consumers are drawn to the fresh hue. 
Blue Logos
If you want to gain the trust and loyalty of your audience, blue is the hue for you! It's no surprise that it's used by some of the world's most powerful organizations, including the White House. Darker blues are sophisticated, serious, and professional, so it's a popular pick for corporations and law firms. Lighter blues skew hopeful and evoke an airy lightness. Because of its versatility and proven success, however, blue is used in many brand logos, so keep that in mind if you're hoping to use any shade of blue for your logo or visual identity.
Purple Logos
The color of royalty, purple is the most regal hue of the rainbow. While it is associated with wealth and exclusivity, purple can skew feminine, playful, and fun. It is also a great color to use for an edgy enterprise that dares to take chances in its respective field. 
Black Logos
Bold and beautiful, black will never be out of style. Though it is inherently dark in color, black is the ultimate choice for a sophisticated and sleek brand. It is also the perfect shade to evoke a modern look with a bit of high-glam attitude. 
White Logos
The airiness of a white logo is so calming and ethereal that it's the perfect choice for a custom logo that evokes lightness and brightness when paired with other soft colors. When paired with a bold or bright hue, white adds a stark contrast and attracts significant attention to your professional logo. White can also help you achieve the perfect negative space effect that offers a modern and eye-catching effect to your business logo. 
Brown Logos
While brown isn't a typical shade for contemporary brands, its earthy tones can establish a sense of sustainability and communicate the simple and foundational values your company stands for. Brown can also offer a rustic and rugged look to your logo design, especially if your business appeals to an outdoorsy audience. 
Grey Logos
The neutral and cool hue of grey is so versatile, it can be used for any business logo design. Typically, grey is the top color used by the tech industry because of its sleek, simple, and minimal impact. But the right shade of grey can add drama and intensity to any professional logo. 
Fonts 
As one of the primary elements of logo design, fonts and typography can significantly impact the appearance of your logo and how it is experienced by your audience. Classic Helvetica or Futura fonts, for example, are sleek and modern with a touch of traditional flair, while a more decorative script font will offer a touch of whimsy to any logo design. Read on to learn more about typefaces and how they can be used on your logos. 
Serif Fonts
Serif fonts, those typefaces that contain small lines at the ends of the letters, can create a more formal look for your logo and help decorate it with elegant details. Experts have long believed serif fonts help guide readers from letter to letter, word to word, to make reading easier and more fluid. When it comes to using serif fonts on logos, the key is to step away from anything too trendy and stick to tried-and-true typefaces that will complement a clean and elegant design
Sans Serif Fonts
Sans serif fonts are typefaces that don't include the trailing lines that protrude from each letter. They are clean and unfussy and can read both simple and sophisticated. While sans serif fonts offer increased readability and accessibility, they also add a consistent, symmetrical look to any design. Because their weight is evenly distributed, sans serif fonts can offer a neat and approachable look to your logo.
Script/Decorative Fonts
Script fonts can add a special flair to your logo design. But it's important to be intentional about how they're used and just how swirly and decorative they are. Be sure a font with flourish is right for your brand and keep readability in mind. 
Shapes
Like many elements of logo design, shapes are one of the key factors that determine whether a logo is an effective representation of a brand. Like in the angular and energetic Nike swoosh logo or the soft and rounded Apple mark, shape is everything. Read on to learn more about the psychology of shapes and how they help tell your brand's story. 
Circles and Ovals
The fluidity and effortless curves of circles and ovals are soft and approachable and can project a calm feminine aesthetic. These logo shapes are often more friendly and suggest positive emotional messages. Contrast the soft curves of your rounded logo with a serif font to add a more linear effect.
Squares and Triangles 
Edges, while sharp and somewhat harsh, can project a confident, more masculine aesthetic in your logo. Though they are angular and severe, squares and triangle shapes also command attention and present a confidence that speaks through your logo. If squares and triangles are too edgy for your liking, soften up your logo with a milder color palette or decorative typography for a cool contrasting look.
How To Make a Logo in PicsArt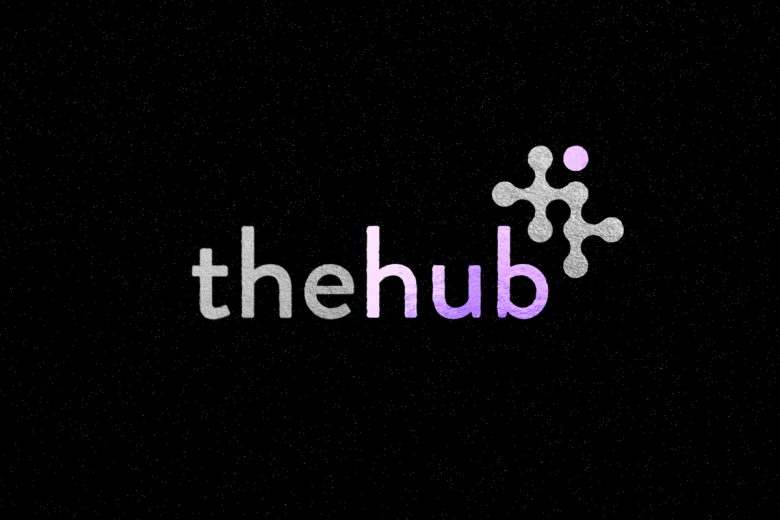 Designing a logo in PicsArt gives you the flexibility to create a completely custom logo design or incorporate elements you've already created and saved to your device. Follow the steps below to develop a blank canvas into the perfect custom logo design of your dreams.
Open the PicsArt app and tap on the plus sign at the bottom of your screen. Scroll to

Drawings

and tap on

Pick Canvas

.

Select the background layout you prefer. Stick to a larger format so you have enough room to work on your

custom logo

creation! Tap on the arrow at the top right of your screen to proceed to the next step.

If you have already saved some of the photographic or graphic elements to your device, now is the time to upload them to PicsArt. Tap on the image icon at the bottom of your screen to upload a photo or sticker from your device's image library. Tap to select the image. You may also create a symbol from scratch using the shape and text editor options and experiment with design and placement.

Resize and reformat your uploaded image on the canvas. Use the editing tools provided on the screen to expand, minimize, or rotate the image.

Add shapes to your image by tapping on the shapes icon at the bottom of your screen. You may also adjust the opacity and thickness of the shape and determine whether you prefer a filled shape or just an outline. Tap on the checkmark at the top of the editing panel to add it to your design.

Use the text editor at the bottom of your screen to add text to your image. Get creative with fonts or upload an image of your text to PicsArt to add to your design.

When you have finished editing your

logo design

, tap on the arrow at the top right of your screen to save and share your image.
Best Logo Design Ideas 
PicsArt is not only the best destination for creating a custom logo for your brand or business. Looking for cool logo designs for your company? Find logo inspiration from other creatives in the PicsArt community to help you design your own logo!

PicsArt all-in-one Photo and Video Editor, Collage, and Sticker Maker is the world's largest creative platform with over 150 million monthly active creators and influencers. PicsArt has collaborated with major artists and brands like Taylor Swift, The Jonas Brothers, Gwen Stefani, Maroon 5, Lizzo, Meghan Trainor, One Direction, MONSTA X, Warner Bros. Entertainment, iHeartMedia, Condé Nast, and more. Download the app today to level-up your photos and videos with thousands of quick & easy editing tools, trendy filters, fun stickers, and brilliant backgrounds. Unleash your creativity with PicsArt and upgrade to Gold for awesome premium perks!