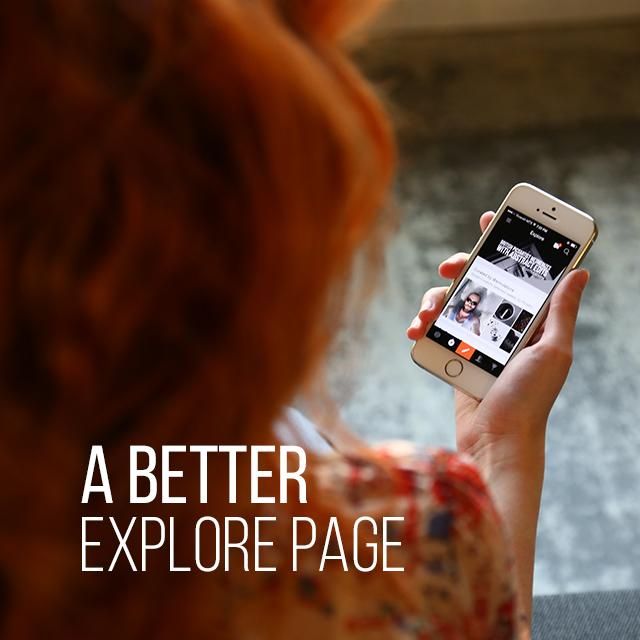 One of the goals of your PicsArt Community Team is to make sure the content you see on PicsArt is as interesting and engaging as possible. We want you to open the app and immediately be inspired, excited, and motivated to create. Over the past few months we've taken a look at the Explore Page and said, "We can make this a little bit better."
Starting Monday, July 6th, PicsArtists will see the following improvements in the Explore Page.
"Daily Tags" Will Become "Daily Inspirations"
When reviewing our past Daily Tags, we found that many were object-focused instead of creative prompts. We were asking users to capture something instead of asking them to create something. We began thinking about how we could make them more actionable, interesting, and have wider appeal.
Our new Daily Inspirations are inclusive. They will help you find a new perspective within your environment—no matter where you are. Daily Inspirations will be more open-ended and creative, including prompts like #abstract, #lines, #panorama, or #vivid. Every day becomes a mission to create. Other social networks ask users to capture and share. PicsArt is special because we inspire people to capture, create, and share.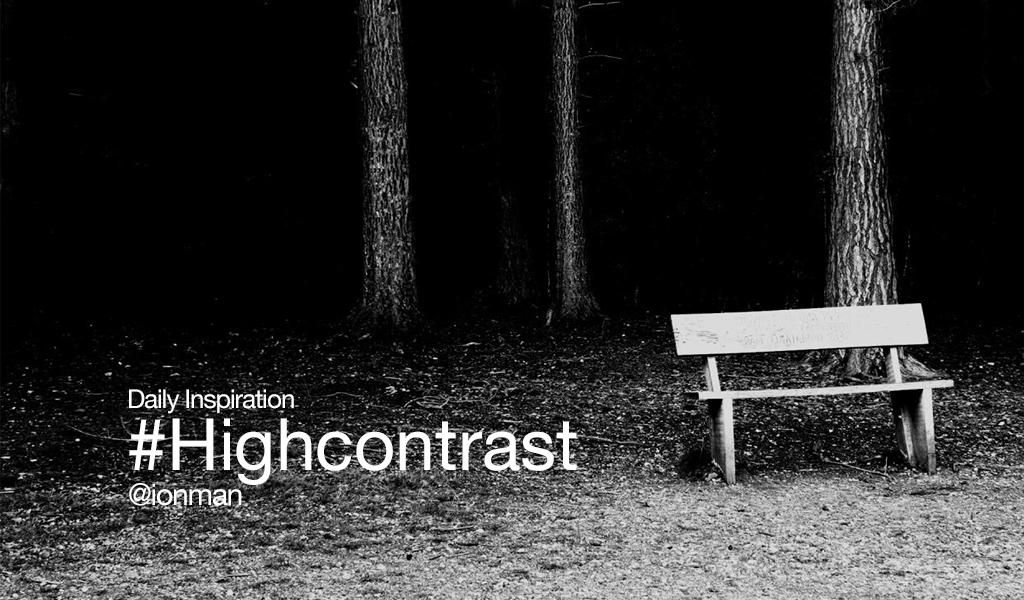 Reorganized Cards
When you open up the app, we want to show you the very best content as soon as possible and be sure that the Explore Page has consistently strong content throughout. To make sure this is the case, we'll be moving some of our cards around. For example, you'll see Daily Inspirations at the top of the Explore Page.
"PicsArt's Picks" and "Best of Contest"
In an effort to feature even more of the great work done by our users, we will be adding a new card called "PicsArt's Picks." The PicsArt's Picks card is our ongoing selection of the fantastic work created by PicsArtists. This card will replace the "Photos of the Week" card and will be updated more often. Additionally, there will be a card dedicated to the winners of our contests every week.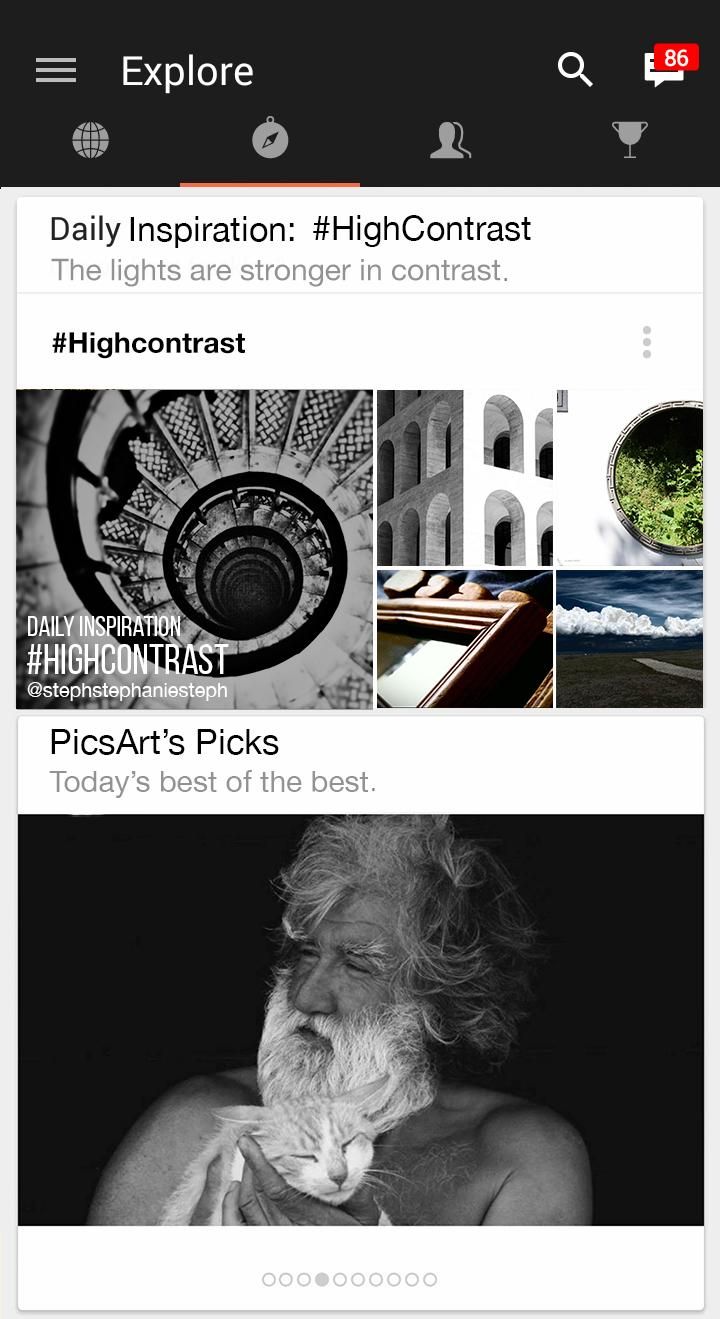 See you soon!