It's one thing to know how to take a good portrait, whether you're the model or the photographer. It's another thing entirely to know what makes a good portrait for males and females. Whether you realize it or not, photography poses differ when it comes to male and female portraits. This might seem absurd at first, but when you analyze different portraits, you realize that there are intricate differences between female poses and male poses. The same goes for self-portraits, couple's portraits, children's portraits, and group portraits. Each has its own set of best practices and ideal poses.
Mastering various photography poses comes with practice. If you need a little extra inspiration and guidance, the following tips and tricks should come in handy. Here, we'll break down everything you need to know about the female portrait and how to get the best out of your female model poses.
Elements of a Good Female Portrait 
Before you can master taking a good female portrait, you first need to understand the basics. There are select elements of a good female portrait that you should always have in mind regardless of the pose you are using. The following elements are all key.
First, you want to determine your model's good side. Having a good side isn't a myth. There are angles that make for better photos, and it differs from person to person. Experienced models will probably already know what their good side is, but if you're working with someone new to the game, you might have to take a few shots to determine which is best.
Your model should also be familiar with what expressions work best for them. In general, you always want your model's mouth to be slightly open to create a natural look. Tight-lipped smiles can look forced. Even if the expression is meant to be serious, you still want to have some space between the lips to avoid looks of boredom.
Regardless of your model's body type, it is important to create space in the poses your model tries. In order to create a flattering pose, you want to consider the space between the arms and the body. Having arms flat against the body can look awkward, or in some cases, can even make the arms look enlarged. You can easily create space between the arms and body with a simple hand-on-the-hip pose, or by bending the elbows slightly to create a subtle gap.
The final element for getting great female poses is on the photographer more than it is the model. When taking your photos, avoid shooting from eye level. Not only does this create a visually boring shot, but it can result in an unflattering image, too. You can get creative with your angles, but as a rule of thumb, shooting from a higher angle is best.
How To Prepare For a Female Model Photoshoot
Take into consideration the model you will be working with. Always consider your model's age, body type, previous experience, and preferred style before jumping into a shoot. Having a better understanding of your model will help you guide her to using the female model poses that are most flattering and applicable to the situation.
Pull together a mood board to guide the look you are going for with your portrait. Having visual references for your inspiration and direction will set you up for success once you start shooting. Think of your mood board as your roadmap for the shoot.
Ahead of the photoshoot, you'll want to make sure you connect with your model. Have a meeting prior to the shoot to discuss the logistics of the photoshoot, but more importantly, it's important for the model and photographer to connect. No matter how much you work to master these poses, they're useless if you can tell the model is uncomfortable during the shoot. Use this time to chat and help each other feel more relaxed and confident.
Go over the location and any potential props that will be used during the photo shoot. Although some of the best content comes from spur-of-the-moment ideas and organic situations, you do still want to try to be as prepared as possible. Don't let your model show up with no idea of what she will be working with.
Female Model Poses Ideas 
Over the Shoulder Look
When you think of portraits, this is probably one of the poses your mind will go to. It's a classic and for good reason. It's a confident pose that any model can master and any photographer can work with.
Hands on Hips
Not only does this pose help create space that cuts down on awkward body angles, but it gives off a sense of power and presence, too. This one's good because it naturally helps your model achieve their best posture.
Hands in Pockets
In theory, this pose is very similar to placing your hands on your hips. It creates space and flattering angles, but it is much more subtle and natural looking.
Look Up
This is the pose to go to when you want your model to look relaxed and natural in their portrait. Have your model rest their head in their hand while leaning their elbow on a table or other flat surface. From there, have them look up into the distance. This pose creates beautiful angles and a sense of mystery.
Hair Flip
The classic hair flip is an easy, yet interesting, way to add some movement to your portraits. Have your model start with her head tilted and shoot your image on a high shutter speed to capture the action. Be sure your model is still considering her facial expressions and elongating their neck.
Wall Lean
The wall lean is any easy, classic pose to pull off when you know how to set it up. Have your model lean against the wall with their back arched slightly. This will help avoid looking like you're trying to disappear as a wallflower. To create interesting angles, have your model lean her head against the wall. Make sure the lean is subtle so that her neck doesn't look strained
Squat
This pose has become popular for female portraits on social media channels. It's a casual pose the exudes power and confidence. Have your model straighten one leg and lean on the other to create a balanced, flattering pose.
Self Hug
Trying to achieve a cozy look? This pose is perfect for campaigns centered around the cooler seasons. To avoid unflattering angles, have your model keep their embraced arms slightly distanced from their body. The mood of this pose can change based on the model's expression. Have them smile for something cute and fun, or have them look off in the distance for a mysterious and serene look.
Hands Up
Extending your hands up in the air is a great way to elongate your body without having to worry about a complicated pose. To really create distance and height, shoot slightly below your model so that the lens is pointing up. For beginner models, have them put their hands through their hair to create a more natural look.
Leg Cross
Standing still doesn't create a very interesting photo. We love the leg cross pose because it is simple but strong. Adding slight variations like this to poses can help create a natural look. Leaning back slightly on your back leg while just barely lifting your front will result in an elongated, flattering portrait.
Face Frame
This is another easy one to pull off, but the results are stunning. Have your model put their hands on their face to create a natural frame around their features or ape the lens space with their fingers and thumbs for a fun alternative view. They'll want their hand positioning to be symmetrical for the best results. This is a great pose for shooting close-ups.
Rest Your Head
Have your model sitting on a comfortable surface for this pose. This particular one lends a lot of opportunities for variety since it is so versatile. You can have your model rest their head in their hands, on the wall or on their shoulder muscles.
Side Sit
Sitting sideways is a flattering pose for almost any model. It is an easy one to pull off, too. For an interesting final portrait, have your model look straight ahead rather than at the camera. The silhouette created from this pose is gorgeous.
Lie Down on Back
We've covered a lot of standing and sitting female model poses, but laying down can be just as flattering and interesting. Have your model lie on their back for a dramatic image. Shoot eye level to the model, right down on the ground with them, but don't have them look directly into the lens.
Lie Down on Stomach
For a more playful twist on the previous pose, have your model lie on their stomach with their upperbody propped up on their elbows. The bend in their arms along with their face placement on their hands will create flattering angles. You can even have them kick their legs up for more dimension in the portrait.
Best Photo Filters For Female Portrait Photos
Whenever you're in doubt about how to style and set up your shots with a female model as the focus, just use the above female pose reference guide. This will all help with the production of your photography, but the real portrait magic comes from post-production work. You don't have to go overboard with the edits to make your portraits stand out. Instead, use subtle filters to enhance your work and create a flattering finished product that both you and your model will be happy with.
Picsart is the best place to go for free, easy-to-use filters. You can apply them on the go using the Picsart app, or you can use the web editor to fine tune your images. We'll show you how to use the best photo filters for female portraits here.
Here's how to add filters to your portraits using the Picsart web editor on your computer:
Step 1) Open the Picsart web editor in your browser and click Upload in the bottom right corner to select your image from your computer.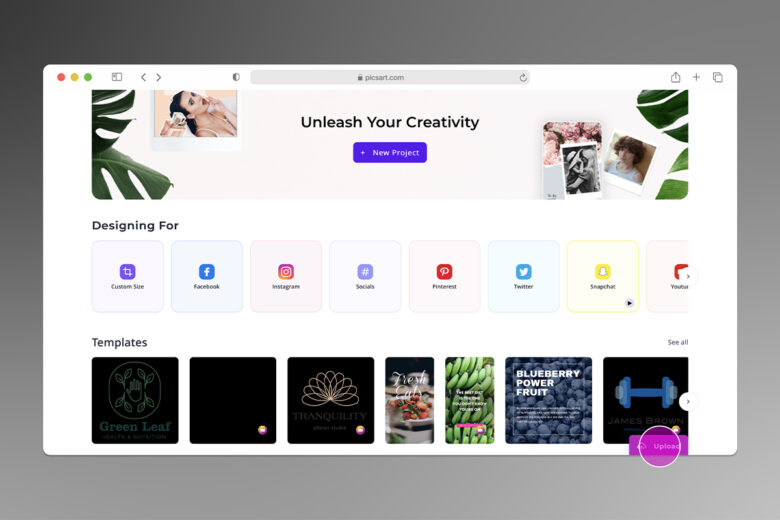 Step 2) Tap the fx icon to open a selection of photo filters. From there, choose one that you would like to apply to your image.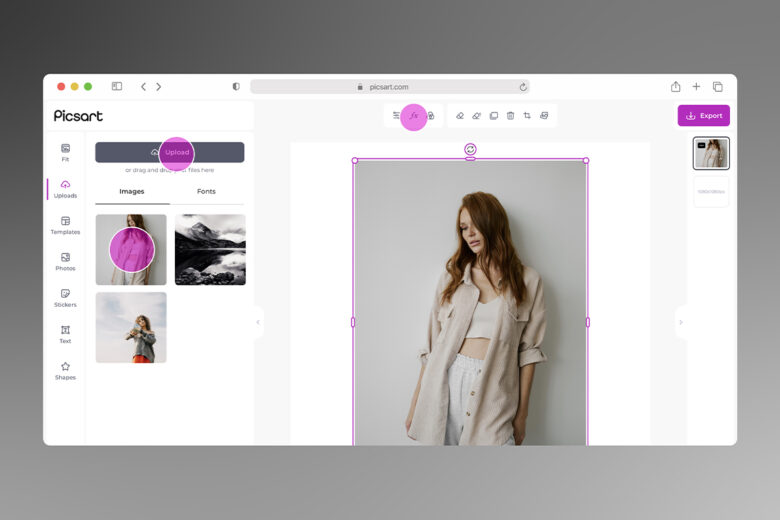 Step 3) Use the Adjust and Blend features in the icon menu above your image to control the look of the filter.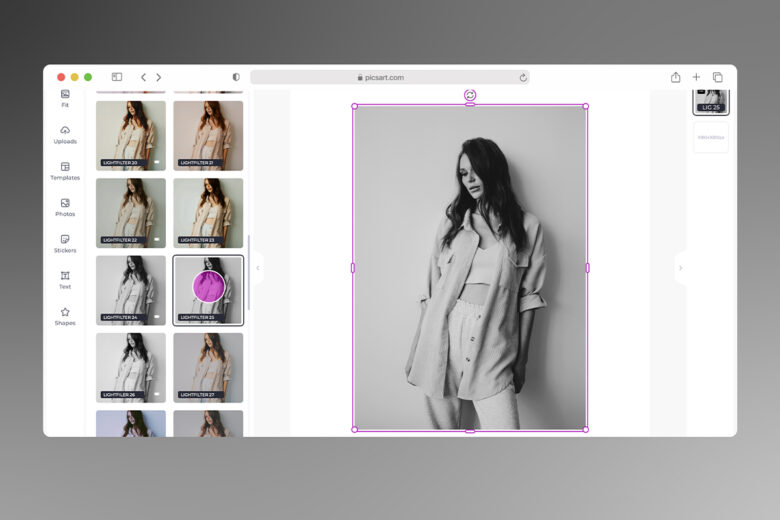 Step 4) When you are happy with how your portrait looks, tap Export in the top right corner to download your image.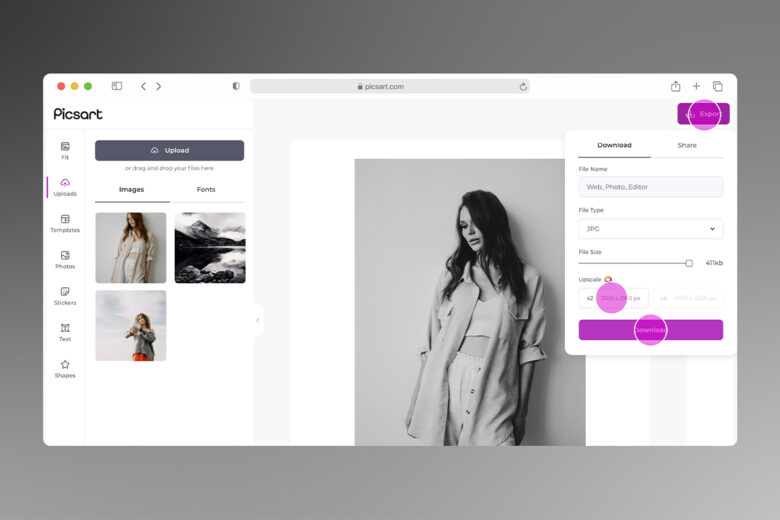 Here's how to add a stunning filter on Picsart using your mobile device:
Step 1) Open the Picsart app and tap on the plus sign at the bottom of your screen.
Step 2) Upload the portrait you'd like to edit.
Step 3) Tap on Tools and Adjust to edit the image to your specification.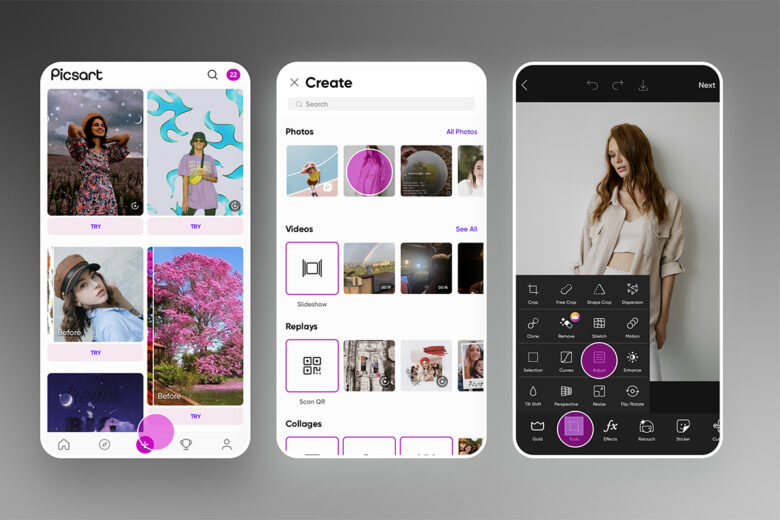 Step 4) Tap fx to open the collection of photo filters. Select the one you like and tap Apply.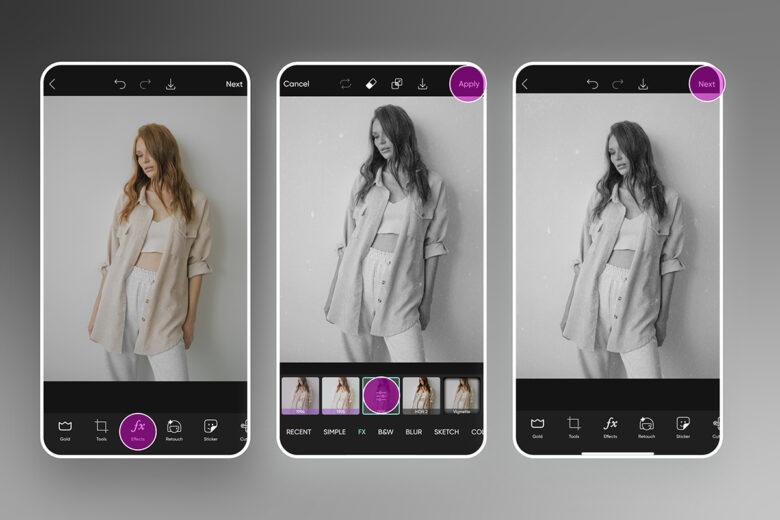 Step 5) When you're finished, tap on Save or Post.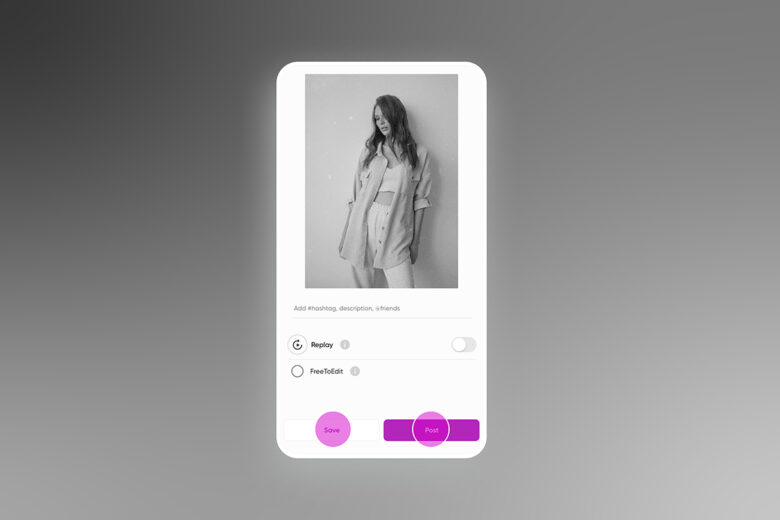 Now that you have fifteen versatile female poses reference in your back pocket, you're ready to get out there and start building your portfolio with female portraits. Have fun getting creative and building off of what you've learned here. If you just want to do a simple background removal, then the background remove tool will have your profile image looking fresh in seconds.
Picsart is a full ecosystem of free-to-use content, powerful tools, and creator inspiration. With a billion downloads and more than 150 million monthly active creators, Picsart is the world's largest creative platform. Picsart has collaborated with major artists and brands like BLACKPINK, the Jonas Brothers, Lizzo, Sanrio: Hello Kitty, I am a Voter, Bebe Rexha, Maroon 5, One Direction, Warner Bros. Entertainment, iHeartMedia, Condé Nast, and more. Download the app or start editing on web today to enhance your photos and videos with thousands of quick and easy editing tools, trendy filters, fun stickers, and brilliant backgrounds. Unleash your creativity and upgrade to Gold for premium perks!