As a small business owner or someone with an independent brand, you know the importance of getting your name out there. You had a great idea for your business and created the product. Now it's time to get your name out there, and finding a cool logo design to reflect and promote your brand identity is key.
But where to begin? With all of the cool logo designs out there, it can be intimidating for small business owners. The good news is that you don't need to hire a professional logo designer to serve up business logo ideas. You can gather cool logo ideas for your business and logo inspiration right now from this post! Read on for business logo examples and a breakdown of what elements make for cool logo designs. We'll even share our tips and tricks for bringing your business logo ideas to life using PicsArt!
30 Logo Designs for Inspiration
1. Minimalist Logos
Sometimes a simple design carries the greatest impact! Minimal logos stick to a few fonts, colors, and shapes. For a minimalist logo, try finding one font and symbol that really compliment each other and embody your company. From there, keep the colors simple. This equation will leave you with a simple, cool logo design that people will be sure to remember!

2. Modern Logos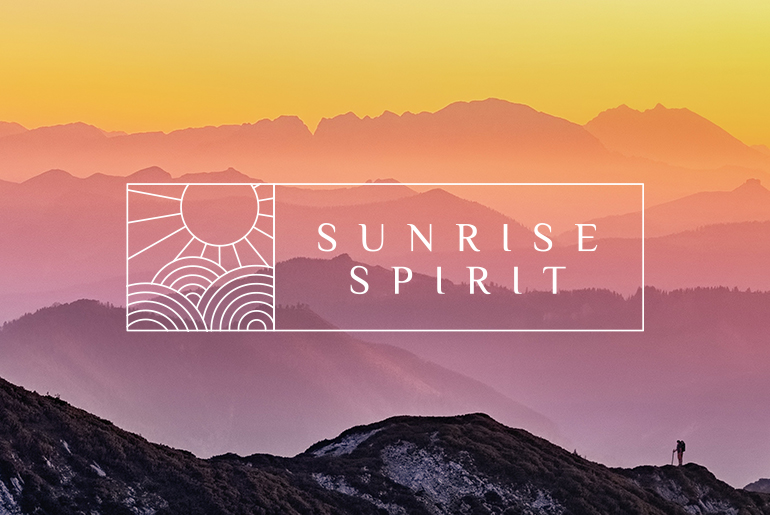 While you probably associate the word "modern" with the present day, it actually means something different when it comes to design. A modern logo is actually one that reflects a style that was popularized from the 1900s to the 1970s. When it comes to logo design, a modern logo will be one that is sleek and simple, easy to read, and with high impact.

3. Retro and Vintage Logos
If your brand is all about being old-school cool, then consider looking to the past for business logo ideas. Retro and vintage logos can help your business stand-out in a timeless way. Nostalgia reigns now and what's old is new again, so if your business has this throwback vibe, then consider this logo design style. After all, if it worked in the past, it could work for your brand, too!
4. Unique Logos
When you're looking for logo inspiration, think of the ones that stick out in your mind the most. Chances are, these logos are memorable because they are unique. Having a unique logo gets across the point that there is no other business like your business. Whether it's the use of negative space to hide a cool image, a sleek monochromatic feel, or a unique font curvature, adding a unique style element to the other listed business logo design ideas will help you and your brand stand out! 
5. Abstract Logos
An abstract-style logo will represent your brand without you having to say (or write out!) a word. A cool logo idea could come from a brand mission, something representative of your industry, or a key brand trait. Let your product, customers, and industry inspire you to create an eye-catching abstract logo idea!

6. Line-Drawn Logos
Outlines and line drawings will forever be one of our favorite design trends! Turns outline drawings also make for some seriously awesome logo inspiration. Consider taking a very memorable part of your company or product, whether it is a photo or a symbol, and outline it to create a simpler version that will have a bold impact. Line drawn logos are sometimes the simplest but can create a very design-forward look for your business.

7. Illustrated Logos
An illustrated logo takes the idea of a line drawn logo one step further. You can use a line drawn logo as the start of your illustrated logo by adding patterned fills and colors. With illustration, you can make your logo as simple or as complicated as you like! You can also update a logo like this to reflect seasonal changes important to your customers, like filling in the lines with snow-capped evergreen trees for the holidays.

8. Hand-Drawn Logos
This is a great way to add a personal touch to your business logo! Hand-draw your logo digitally to create a symbol, doodle, or illustration that is truly unique to your company and brand. Not only will it hold a special meaning to you, but it will be memorable for your customers, implying that extra special touch and emphasis on product and customer care.
9. Typographic Logos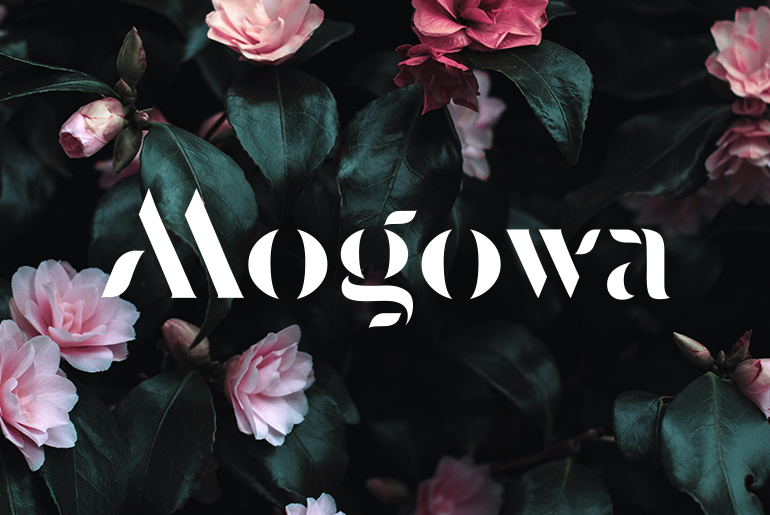 What's in a name? Sometimes, it's a cool logo idea! Typographic logos are simple, but they can be just as impactful as a complicated design or illustration. Spend extra time selecting the perfect font, considering how easily legible it is and what the font style makes your customers think of. Pick a font and color scheme that really speaks to your brand to create a one-of-a-kind, easy-to-read logo.
10. Monogram Logos
Monogram logos take design cues from typographic logos, but the one difference is that initials are used rather than full words. This is a great idea for companies with historically longer, multi-word names like IBM or for law firms named after multiple partners.
11. Bold Logos
Bold logos are great for business logos because they are memorable. If you want your company to stick out in people's minds, use heavy lines and simple, monochromatic pallets. Don't create a design that is too busy or distracting. Have a simple, plain background to create a striking contrast for these more in your face but cool logo designs.
12. Cool Logos
Sure "cool" is a subjective term, but there are some trending ideas and designs that are undeniably cool. Take a look at what people are enjoying and interacting with, and try to apply those basic ideas to your logo design. This is a great idea for brands that are trying to appeal to a younger audience who have their finger on the pulse of what's hot and new vs what is stale and dated. While it's hard to define what a cool logo is, there is no doubt that you will know it when you see it.
13. Symbolic Logos
Symbolic logos use a symbol to represent a brand in an abstract way. They only use imagery to explain what a company is and what they do. When you use symbolic logos right, they can create a bold, easily recognizable business logo. The Nike swoosh is a prime example of a symbolic logo, as it represents the wing of Nike, the Greek goddess of victory.
14. Geometric Logos
Using basic geometric shapes, simple lines, and angles in your logo design can create a very modern-looking logo for your company or brand. This holds especially true when paired with bold, trendy colors. Geometric logos create a clear and concise feeling that speaks to the efficiency and effectiveness of your company.
15. Simple Logos
A simple logo doesn't necessarily mean that it needs to be a minimalist design. Instead, it can leverage almost any of these ideas. It all just boils down to the way in which the ideas are executed. Simple logos can be a pared-down version of an illustration, typography, or abstract design. Take the basic concept of your business or brand and use that to guide your simple logo design!
16. Colorful Logos


Colors can create all sorts of reactions and responses when they're used thoughtfully and creatively! Colorful logos can be bright and cheery, invoke calm and cared for feelings, or be bold and convey strength. It's all about choosing colors and hues that help tell your business' story. Consider using shades of teal or slate if you're looking into interesting brand colors.
17. Monochromatic Logos
On the flip-side of colorful logos, monochromatic logos use varying shades of just one color in their design. When you choose a color that is bold and unique to your business, it can be just as impactful as using the whole rainbow! This is a simple but very modern way to think about business logo ideas.
18. Mascot Logos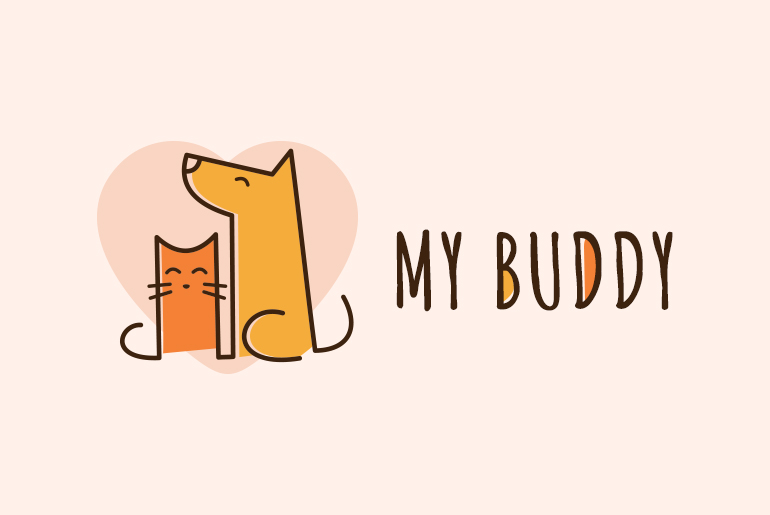 If your company has a mascot, then you can totally turn that into your logo! Whether it's an animal, a fictional character, your pet iguana, or even a made-up creature, you can use your mascot in your logo to make a creative logo design that is unique to your brand.
19. Wordmark Logos
Wordmark logos are sometimes referred to as a logo type. This is a pure, classic version of your logo. Wordmark logos usually are just typography designs that rely on the name of the business to provide the main elements of the logo. 
20. Combination Logos
Fun fact: a combination logo is the most commonly used type of logo! Just as the name implies, combination logos combine multiple logo design ideas into one design. You can pair up an abstract symbol with typography, or line drawing with a mascot or wordmark. Whatever you choose to do for a combination logo, just make sure that all elements of the design complement each other and you're not packing too much in.
21. Brandmark Logos
Brandmark logos consist of just one recognizable symbol or photo. The brandmark can be realistic or abstract. When done right, a brandmark logo can create instant brand recognition for your business.
22. Emblem Logos
Whether you prefer a minimalist style, vintage style, or even modern style design, all design styles can be made into an emblem logo. An emblem logo is a design with text inside of a container. Keep in mind that emblem logos tend to be more intricate as it involves adding multiple words and symbols into one small design. Given this, it can sometimes be harder for them to be effective when presented digitally.
23. Photography Logos
Sometimes the simplest of photographs can make for cool logo designs! If you have a photo that speaks to your brand, is memorable, and isn't too busy, then consider using it to create a photography logo.
24. Subtle Logos
Your logo doesn't necessarily have to be loud and in your face for it to be effective. A subtle logo with simple design can be just as impactful! Consider Apple's iconic apple logo for example.
25. Memorable Logos
No matter what type of logo design you choose, one thing is for sure — your brand logo should be memorable! Memorable logos speak for themselves and increase your brand recognition.
26. Trendy Logos
If a particular design style is trending, it's going to be for a good reason! Take inspiration from popular designs and styles and apply them to your business for a trendy logo. Keep in mind though that trendy logos may feel out of date in a few years. 
27. Aesthetic Logos
If your brand is visually driven and relies heavily on a distinct aesthetic, then you want to make sure your logo reflects that. An aesthetic logo compliments your brand while staying true to your company's style.
28. Fancy Logos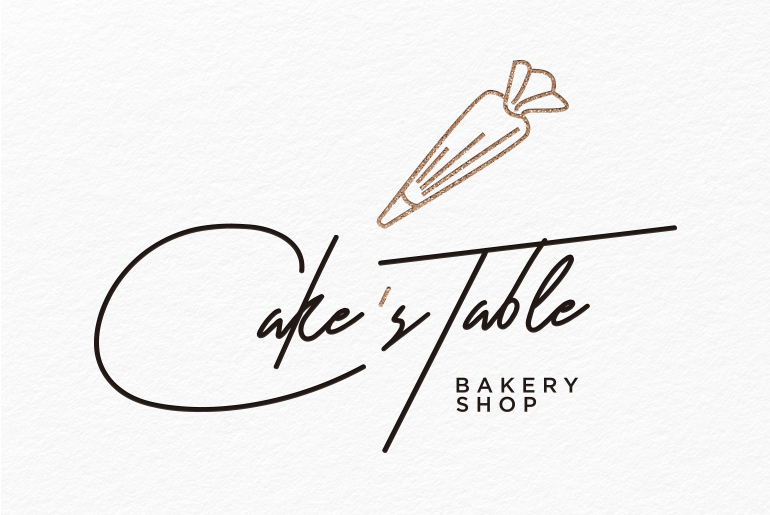 You don't have to be a professional graphic designer to create a fancy logo. Fancy logos incorporate intricate details like beautiful calligraphy fonts, regal colors, or hand-drawn illustrations. Adding some frill to your business logo design helps establish a special air of luxury around your brand.
29. Funny Logos
If your business or brand is light-hearted and playful, then consider creating a funny logo. After all, if it makes your customers laugh, it might help them remember your brand because your logo established an emotional connection with them. Create a funny logo with a cartoon design or silly brand illustration.
30. Mysterious Logos
Creating a cool, mysterious logo will leave your audience wanting to learn more about your brand. A good mysterious logo design needs to be visually striking but not immediately obvious. This will spark intrigue among potential customers. A cool logo design like this will grab people's attention and ultimately get more eyes on your brand.
How To Create Your Own Logo
Now that you're bubbling over with business logo ideas, it's time to get creating! All of the logotypes above can easily be designed in PicsArt. Whether you're designing in the web editor or in the PicsArt app, you'll have easy access to a full suite of intuitive design tools that can help you turn your logo ideas into reality. You can take a photo, illustration, or design and give them the full, digital treatment with PicsArt. Some of our favorite PicsArt tools for designing and editing logos include the Text Editor, Sticker Maker, and Object Removal Tool. All you have to do is open the PicsArt app or a web browser to start designing your logo today! 

PicsArt all-in-one Photo and Video Editor, Collage, and Sticker Maker is the world's largest creative platform with over 150 million monthly active creators and influencers. PicsArt has collaborated with major artists and brands like Taylor Swift, The Jonas Brothers, Gwen Stefani, Maroon 5, Lizzo, Meghan Trainor, One Direction, MONSTA X, Warner Bros. Entertainment, iHeartMedia, Condé Nast, and more. Download the app today to level-up your photos and videos with thousands of quick & easy editing tools, trendy filters, fun stickers, and brilliant backgrounds. Unleash your creativity with PicsArt and upgrade to Gold for awesome premium perks!