Planning a baby shower? The invitations you send will help share the good news with the ones that matter most to the parents-to-be. They'll also give guests their first official taste of the celebration theme. But the baby shower invitation wording can be tricky. Luckily, Picsart can help with that.

Baby shower invites are an easy way to make sure the shower's guests have all the information they need for the party. How formal will the shower be? What types of gifts should they bring? What refreshments will be served? It's the invitation's job to answer all these questions and more so that the shower itself runs as smoothly as possible. 
If you're scratching your head wondering what to write on a baby shower invitation, you're in the right place. Read on for the best tips on baby shower invites, including 30 baby shower invitation wording examples.
Elements To Include in a Baby Shower Invitation
The invitations are a vital part of any baby shower. Typical baby shower invites cover all the basics: date, time, location, who is hosting, and how to RSVP. But, good baby shower invites will also include more detailed information unique to the baby and parents-to-be. Everything you put in the invitation will set the tone for the occasion and give guests a clear picture of what they can expect from the event.
First, and most importantly, you should make it clear that the invitation is for a baby shower. If it's a coed shower, gender reveal shower, or a baby sprinkle (a smaller shower for expecting parents who already have at least one child), make sure to include this on the invite.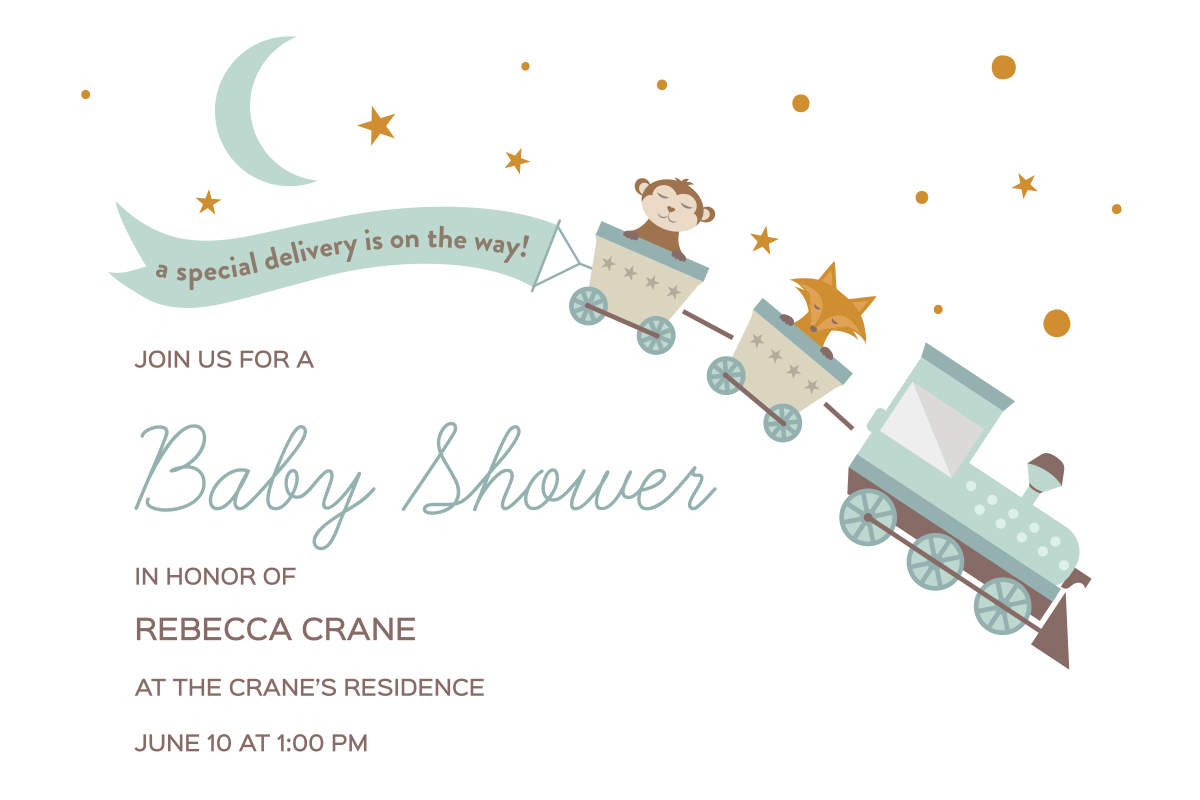 You'll also want to let people know who the shower is for. Will you be celebrating with just the mom-to-be, both parents, or grandparents as well? You can also include the baby's gender and name if the parents agree.
Other elements to include in your
baby shower invitation wording
are:
The baby shower theme, if there is one. Some common baby shower themes include: zoo, book, or tea party. 

Any dress code requests, such as wearing pink or blue if the gender is going to be revealed at the party. 

The date, start time, and end time of the shower.

The address of the venue. Don't forget to include any special directions, such as entry gate codes, special parking information, or building numbers.

How and when to RSVP. This is a good place to put the host's contact information and links to any online RSVP service you may be using.

Information about the gift registry. If there isn't a baby registry, you should give people suggestions of what to bring for the new bundle of joy. For example, some parents specifically request only books or diapers.

Can guests bring significant others or children?

Will there be food or drinks served at the party? If so, specify what kind of refreshments guests can expect and how to contact the host with any special dietary needs.

Should guests bring anything special to the shower? For example, some baby shower games require guests to bring their baby photos. 

Anything else you think guests should know, like if the party is a surprise.
Tips for Making Baby Shower Invitations 
Before you start sending out your baby shower invites, you'll have to make a couple decisions.
First, choose whether you're sending digital invitations or mailing them. This will help dictate a timeline for when to send invitations. Then, you'll need to decide whether you'll be creating the invitations yourself, using an online template, or buying pre-made ones and filling in the blanks.
Here are some invitation making options to consider:
Pre-Made Invitations: 
If you're going with pre-printed invitations, you can commonly find them at the grocery store, a party supply store, or an online marketplace, such as Etsy. These invites are big time-savers, but they can be harder to personalize and incorporate your unique baby shower theme.
Handmade Invitations:
Making custom baby shower invitations by hand gives you a chance to get crafty and creative. If you enjoy this type of DIY activity, then this is your time to shine! Handcrafting the invites can be time-consuming work, but it may be worth it for the end result. 
Online Templates:
If you want custom invitations without the hassle and mess of handcrafting them, you can use Picsart templates. It's the easy way to create baby shower invites without having to bust out the scissors and glue. With this option, you don't have to be a great artist to get professional-looking invitations that perfectly fit your theme. Plus, you have the option of sending these invites electronically or getting them printed and mailing them out.
Pre-Made eCards:
If you're going the digital route, then an electronic greeting card service might be best for you. These services typically offer a range of invitation templates that you can customize with information about your shower. Some e-invite services may be able to track your RSVPs for you as well.
Social Media Invites:
Lastly, you can create an event on social media for the baby shower. This can be done instead of sending invitations, or in addition to them. A social media event is a great way to invite everybody, get RSVPs, share details about the party, and answer questions all in the same place. 
To avoid confusion, make sure the event has the right privacy settings, and try not to leave out anyone who doesn't use social media.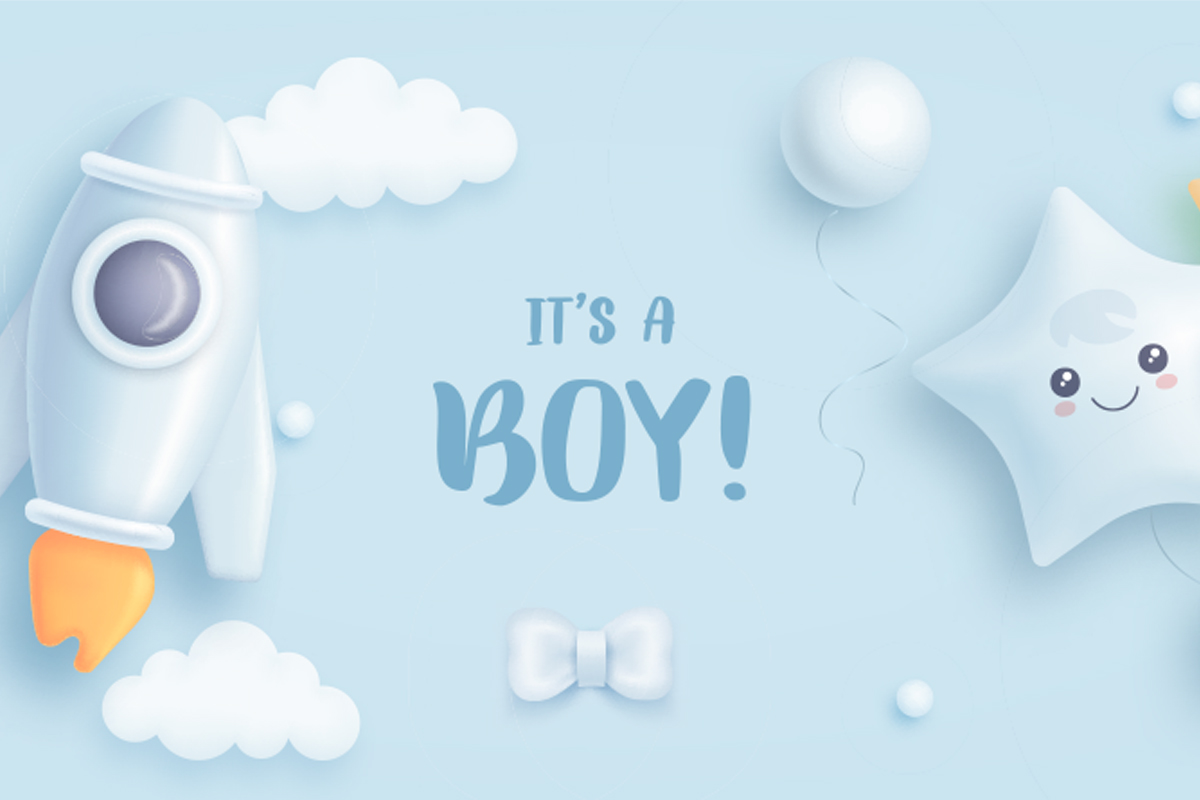 Once you've decided on what kind of invites you're going to use, it's time to actually create them. Depending on the shower's theme, you can start out with some fun pastel colors and graphics to go with your design. When you're choosing a font, don't be afraid to pick something unique using our Font Generator Quick Tool. Just make sure that it's easy to read.

Make sure to send out your invitations around 4 weeks in advance, a little more if you're inviting people from out of town. This should give your invitees enough time to prepare for the baby shower.
30 Baby Shower Invitation Wording Ideas
If you aren't in the habit of crafting baby shower invitations on a regular basis, you may be struggling with the wording of your invites. Below, we've put together a list of baby shower invite examples for different types of baby showers. Feel free to choose the baby shower invitation wording ideas that best suit your event.
Gender Neutral Baby Shower
There's a new branch on the family tree! Let's join together and celebrate baby [parents' last name].

It takes a village. Join us to support [names of parents-to-be] and celebrate their new little addition!

The adventure begins. Let's celebrate [names of parents-to-be] as they start out on their amazing journey.

10 little fingers and 10 tiny toes. It's not long until the [parents' last name] family grows! 

[Name of mom-to-be] has a bundle of joy on the way. Let's celebrate with a special day!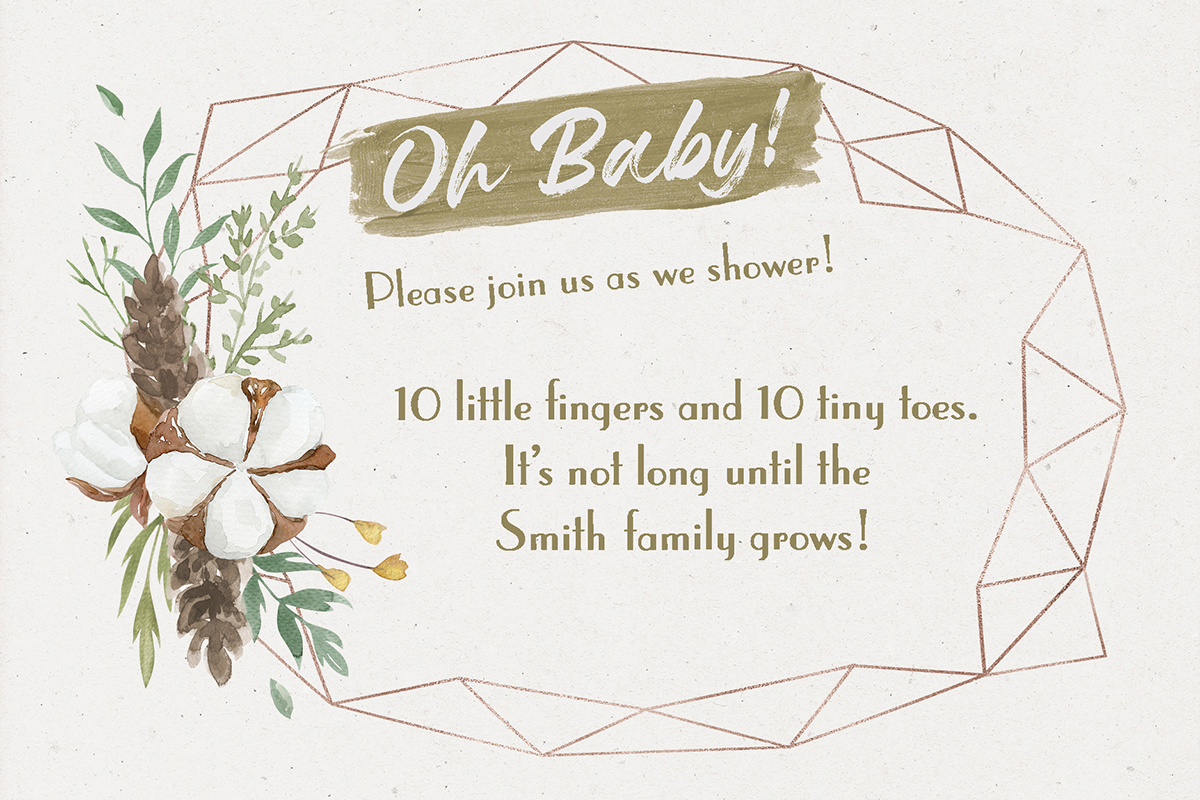 Baby Boy Shower
[Names of parents-to-be] have a little prince on the way! Let's gather together to celebrate their special day.

Oh boy, it's a boy! Help us shower [name of mom-to-be] to be with love and gifts for her little man!

Snips and snails and puppy dog tails! A baby boy is about to join the [parents' last name] family!

[Name of mom-to-be] and [name of dad-to-be] are filled with joy. Join us to celebrate their new little boy!

It's almost time to welcome our little guy into the world! Gather with us to celebrate the newest addition to Team [parents' last name]!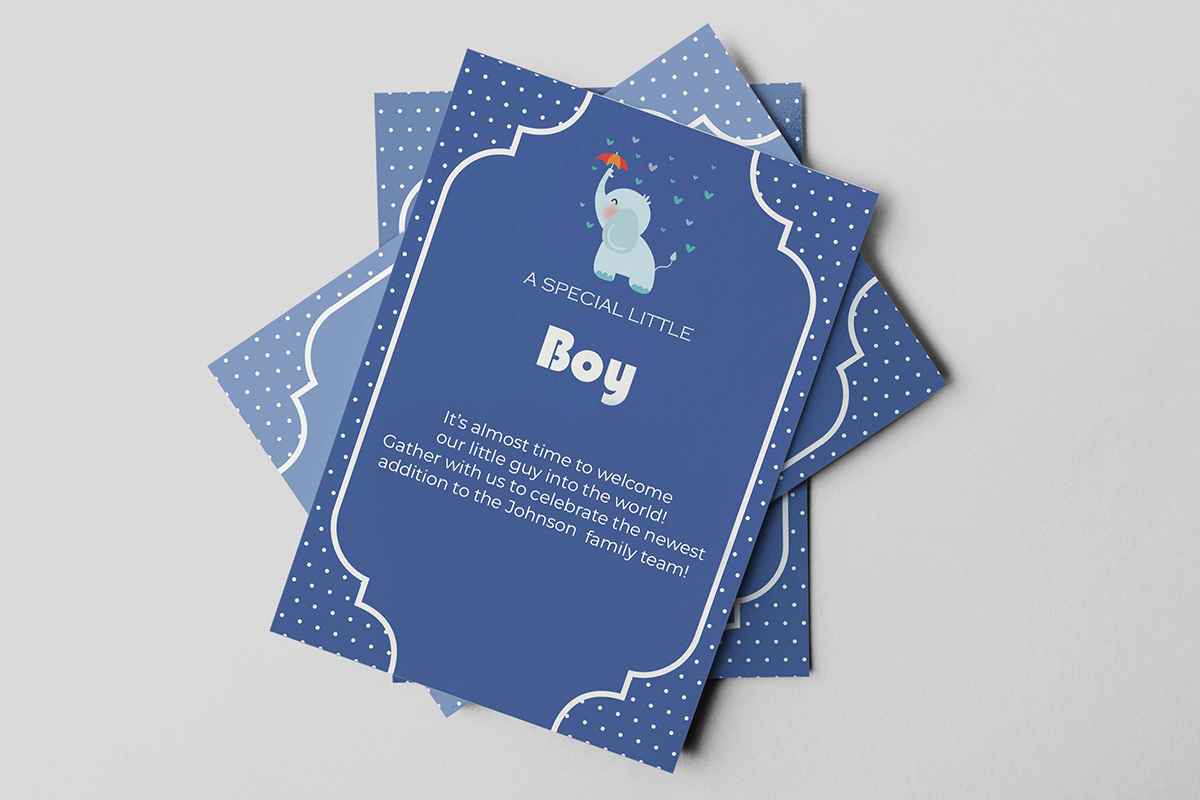 Baby Girl Shower
We're tickled pink to announce that [name of mom-to-be] is expecting a baby girl! Help us shower her with gifts and love before her big day!

The princess is on her way! Join us in showering [name of mom-to-be] with gifts for her special day.

Sugar and spice and everything nice. [Names of parents-to-be] are having a little girl. Join us in celebration!

A sweet baby girl is on the way. Let's help [name of mom-to-be] prepare for the special day!

The stork is on its way! Come help us shower [name of mom-to-be] with love and gifts for her little lady.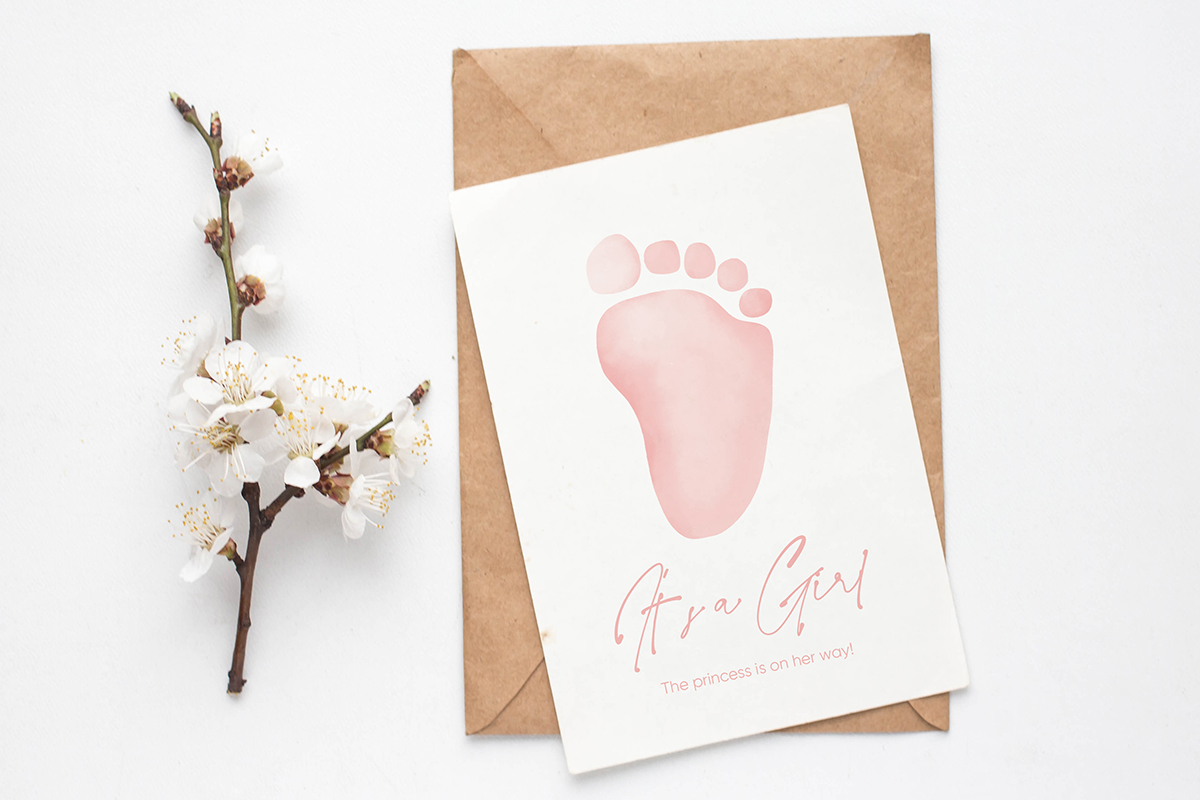 Coed Baby Shower or Couples Shower
There's a bun in the oven, and we're breaking out the grill! Come join us for babies, barbecue, and beer!

It takes a village to raise a child, and we're so lucky you're a part of ours. Let's celebrate the new parents!

Babies and brews (or brunch)! Join us as we celebrate the birth of our little one!

The baby was a joint effort, so the shower will be too! Come celebrate with us!

[Names of parents-to-be] have a little baby on the way! Let's shower them with gifts for the big day!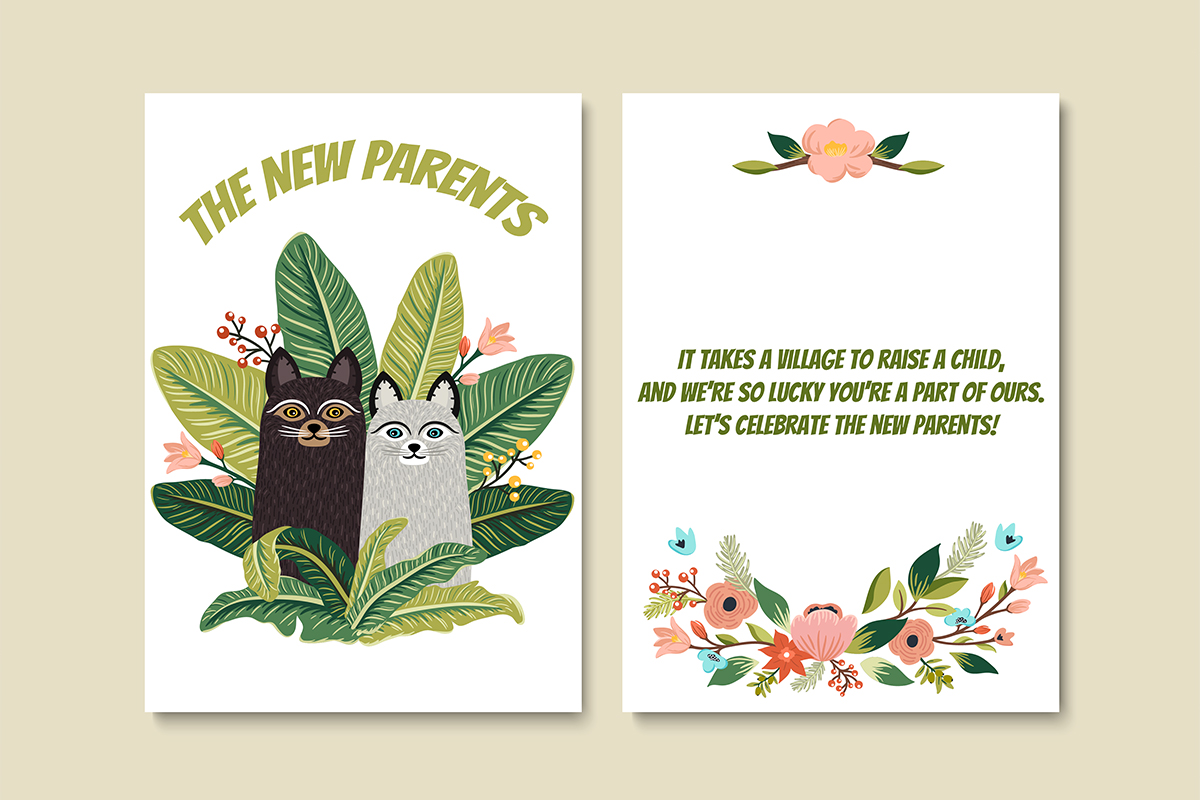 Gender Reveal Shower
Twinkle twinkle little star. How we wonder what you are! Join us for the big reveal!

Bows or bow-ties? We haven't a clue. Cast your vote — pink or blue!

Our bundle of joy is almost due. Join us to find out if our special gift is a boy or girl!

We've got a bun in the oven, and we're throwing a bash! Boy or girl, the little one is sure to make a splash!

Our special gift is on the way. Boy or girl, what do you say?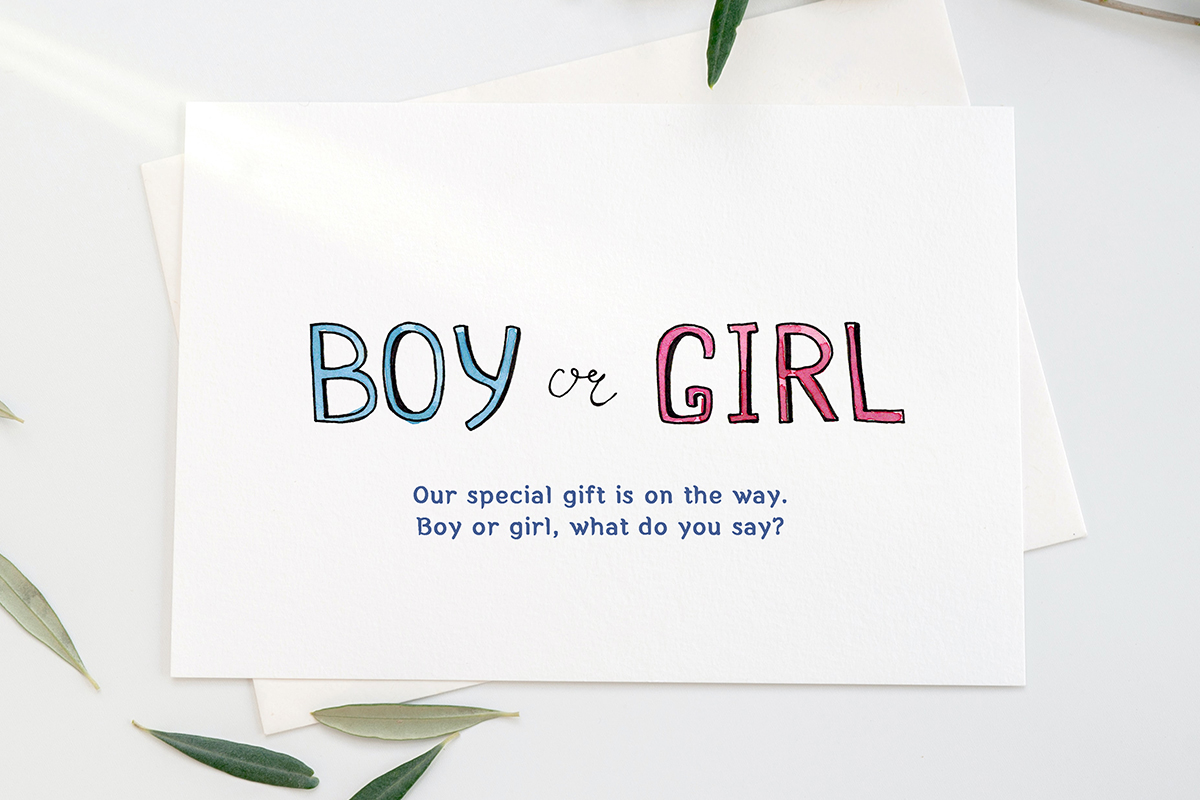 Baby Sprinkle
Double the laughter, double the fun. Join us to celebrate another one!

Bottles, diapers, and bibs galore! [Names of parents-to-be] are having one more!

Baby #2 is on the way. Join us to celebrate before the special day!

[Name(s) of current child(ren)] is/are getting a new sibling! Come share our joy as we celebrate before the big day!

Twinkle, twinkle. The [parents' last name] family is having a baby sprinkle!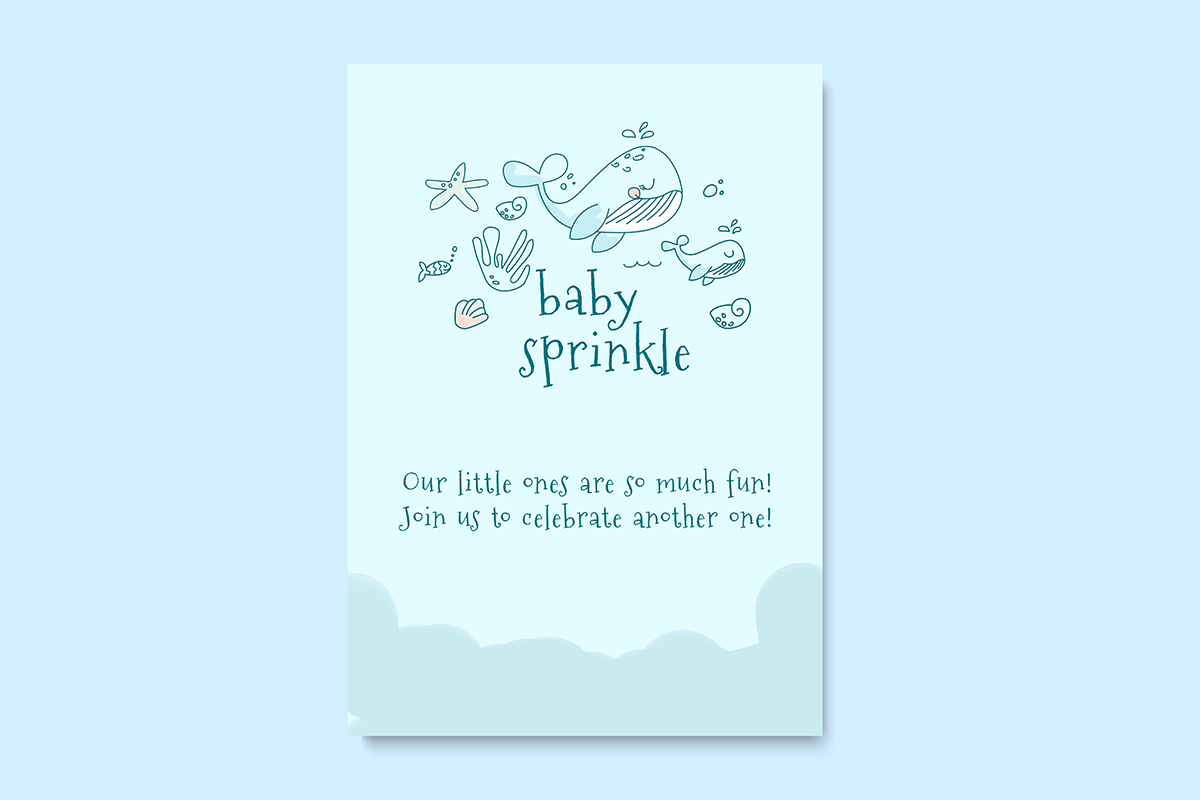 Design the Cutest Baby Shower Invitation With Picsart 
Choosing your baby shower invitation wording is only part of the process. Before you send out your invites, you'll need to pick out a theme and design that fits your shower and the style of the parents-to-be. If you're not sure where to start, check out what other creators have shared on Picsart for inspiration. 
You can easily design your own baby shower invitation by following these simple steps:
On the Web
1) Open the Picsart Card Maker. This tool automatically gives you design canvas options that are the perfect size for invitation cards. Alternatively, you can start a design from scratch by selecting the square canvas ratio.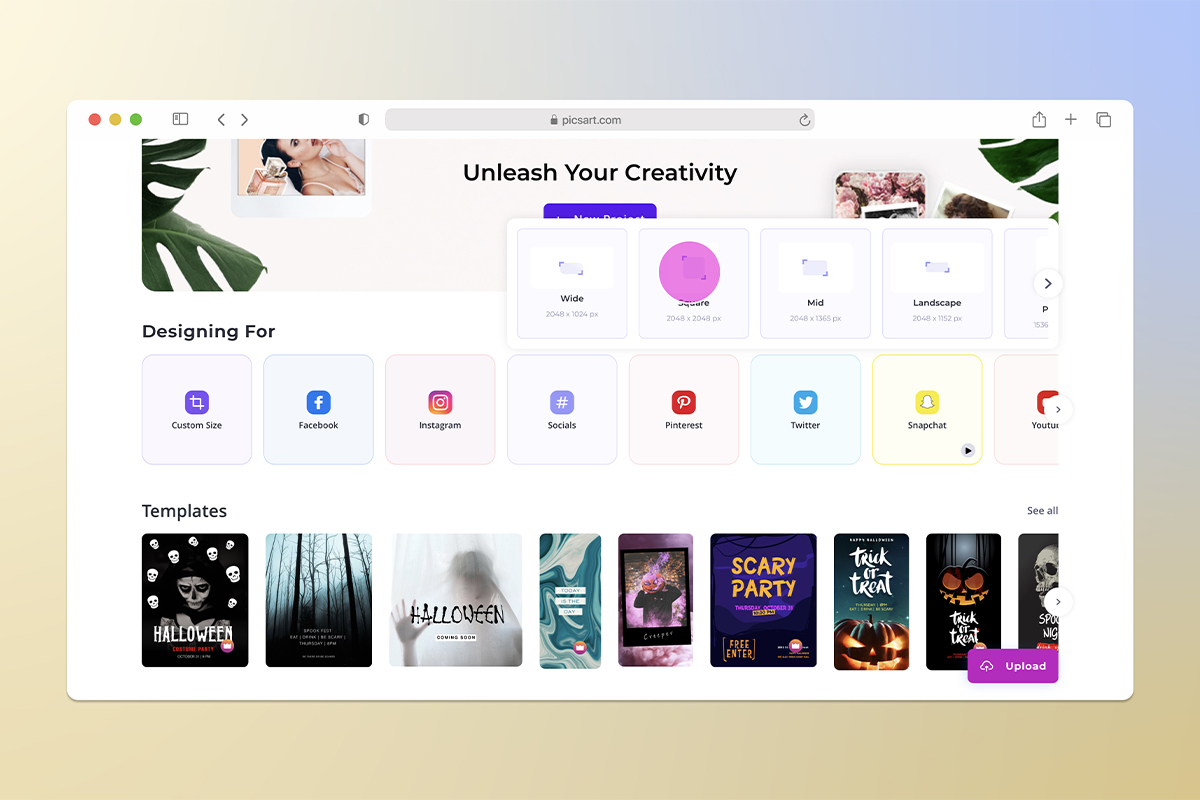 2) If you're designing from scratch, select a color for the invite background. In this example, we're creating a gender neutral invite so we selected a cream color.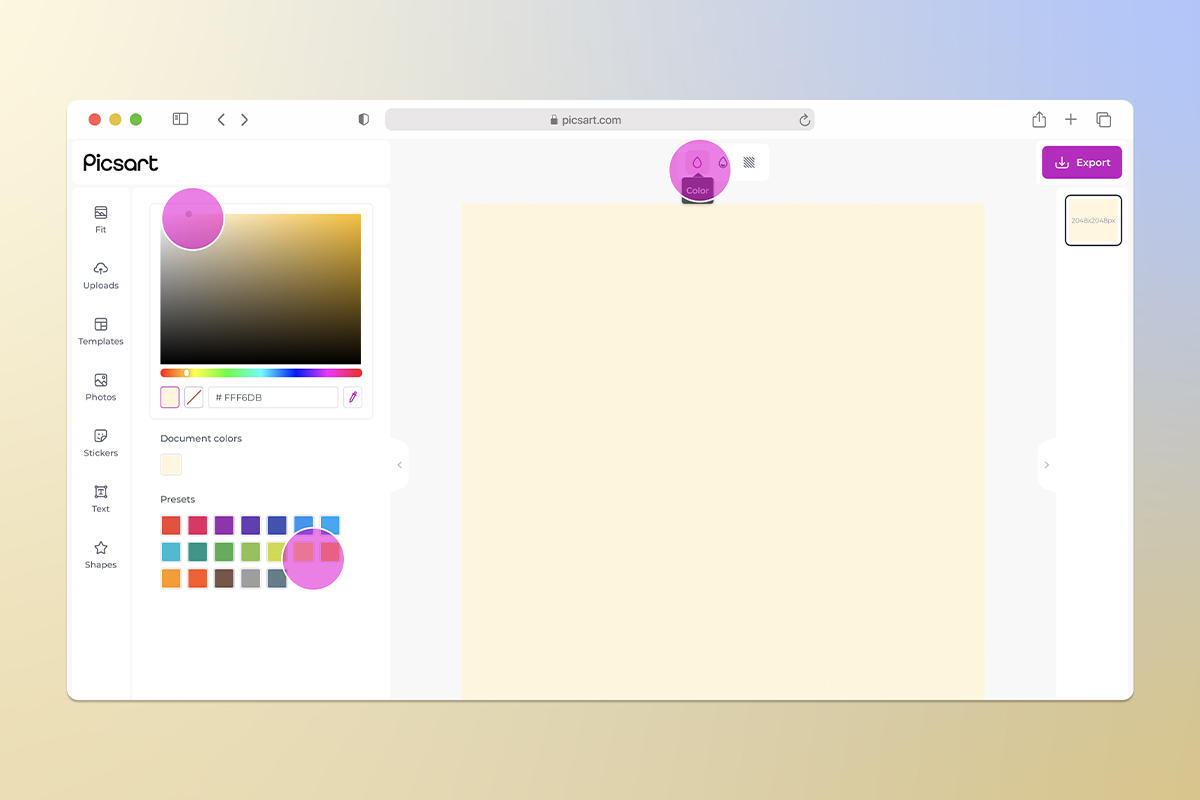 3) If there's already text in the template, you can click on the words to edit what they say. To add more text, or if you're designing from scratch, click on Text in the toolbar on the left side of the screen. This is where you input your baby shower invitation wording. Make sure you include all the important details about the shower. There are tons of font options, so make sure you choose the font that fits your project best.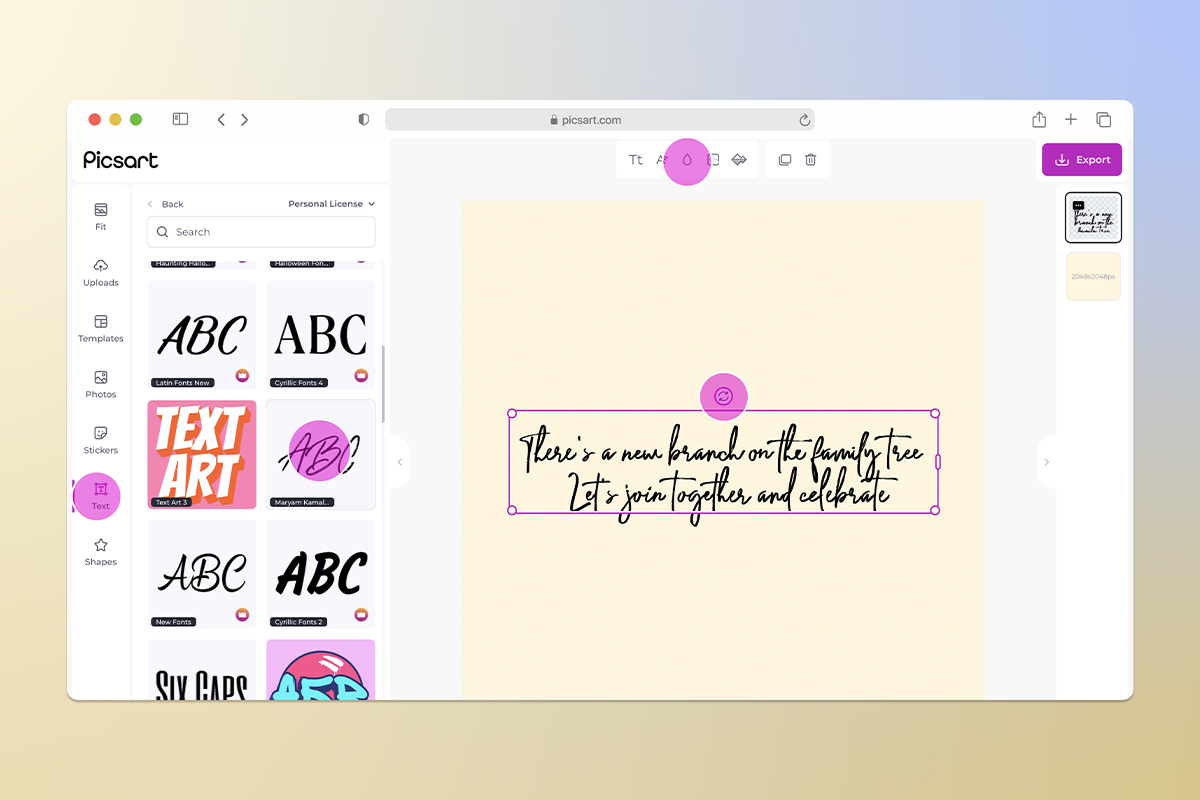 4) To add more flair to your design, click on Shapes. Select the shape size, color, and reposition them. 
You can also experiment by adding Stickers. Try searching for "baby shower" or terms related to your theme. Once you find a sticker you like, click on it, and it will appear on your design. From there, you can rotate, resize, and reposition the sticker.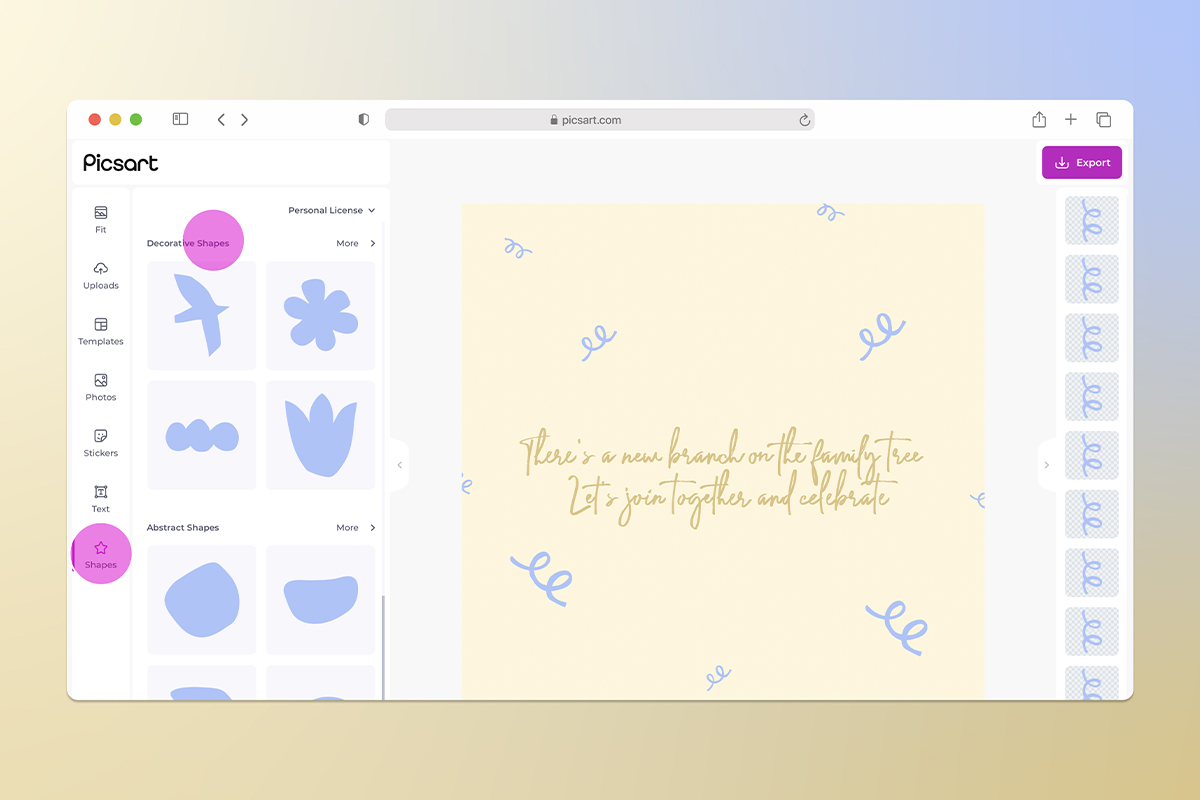 Use the buttons on the toolbar to add Photos, Shapes, and Filters to your baby shower invitation design. You can also remove the background and replace it with a new one.
5) Once you're happy with your DIY baby shower invitation design, click Export in the upper right corner. In this step, you can select the file size and format. This part is very important depending on how you choose to send your invitations.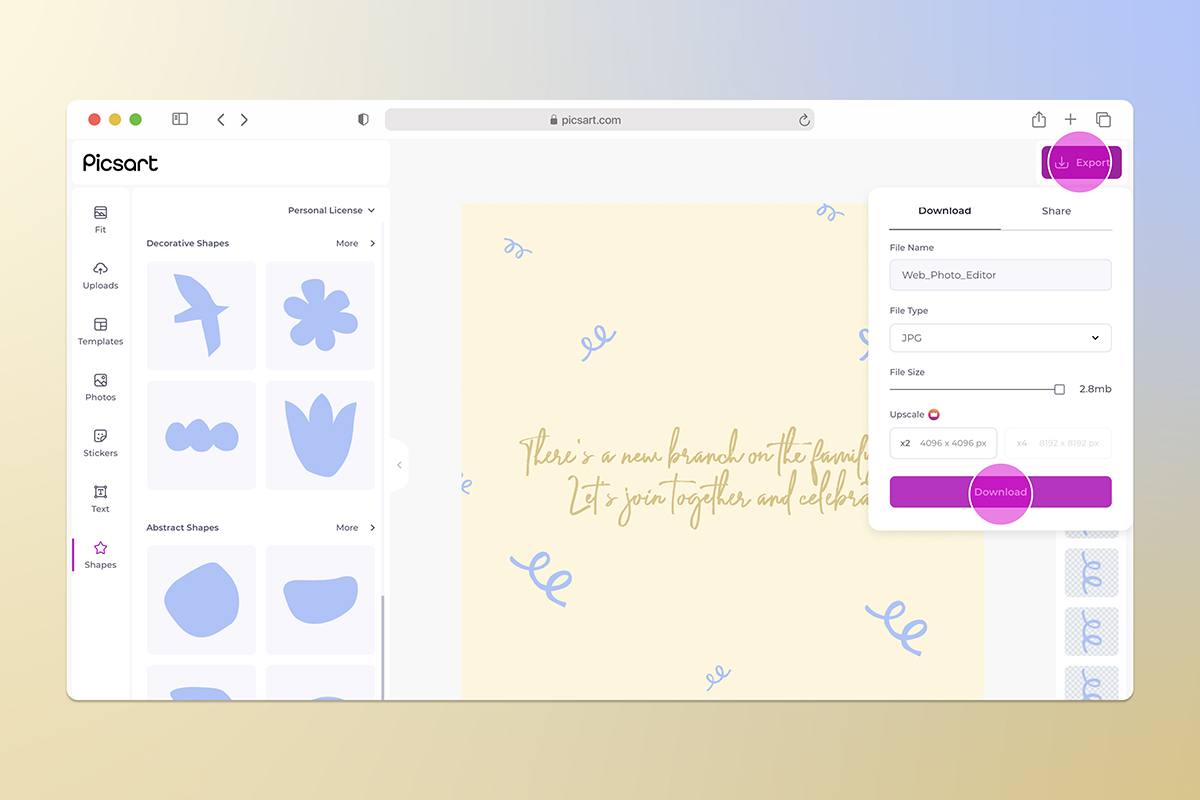 On the App
Do you feel more comfortable designing in the mobile app? Here's how:
1) Open the Picsart app and press the plus button (+) to start a new project. Upload a photo from your camera roll or select a baby shower themed image from the stock photography options.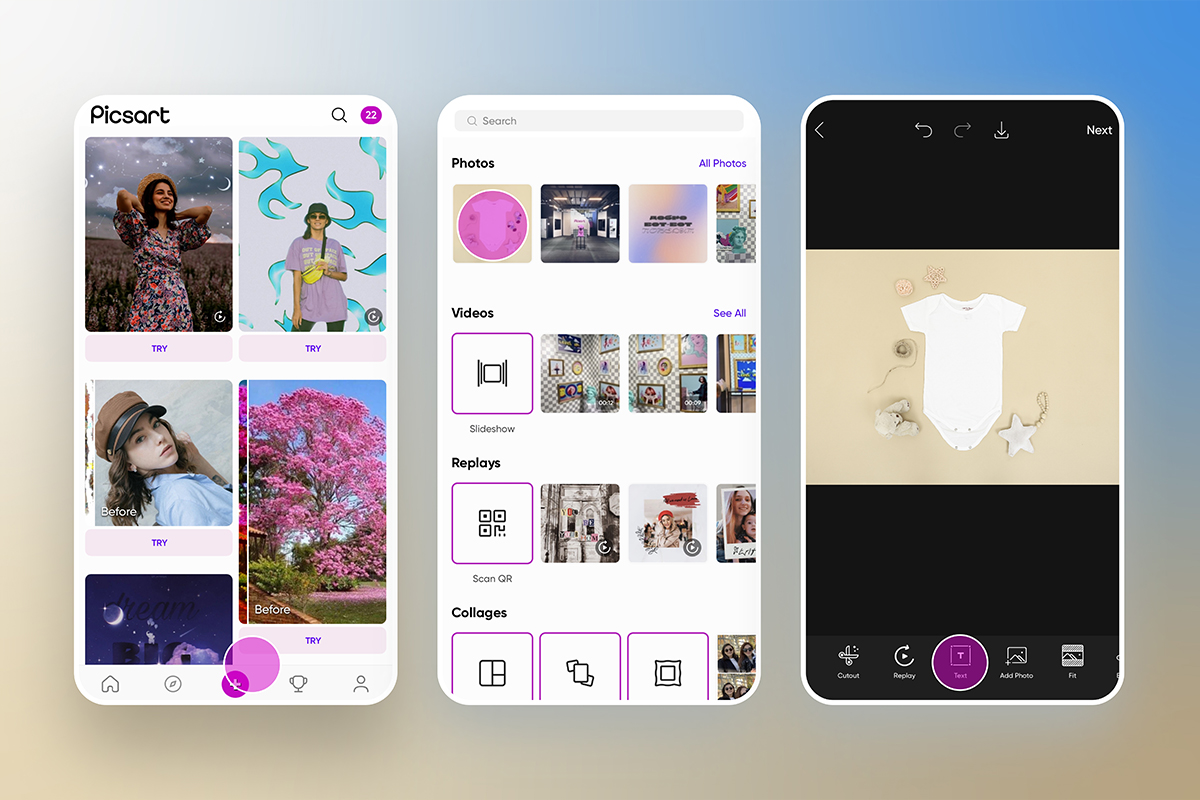 2) Tap on Text in the Editor toolbar to add baby shower invitation wording to your image. Select the font type, color, positioning, shadows, highlights, and more of the text and tap Apply to save.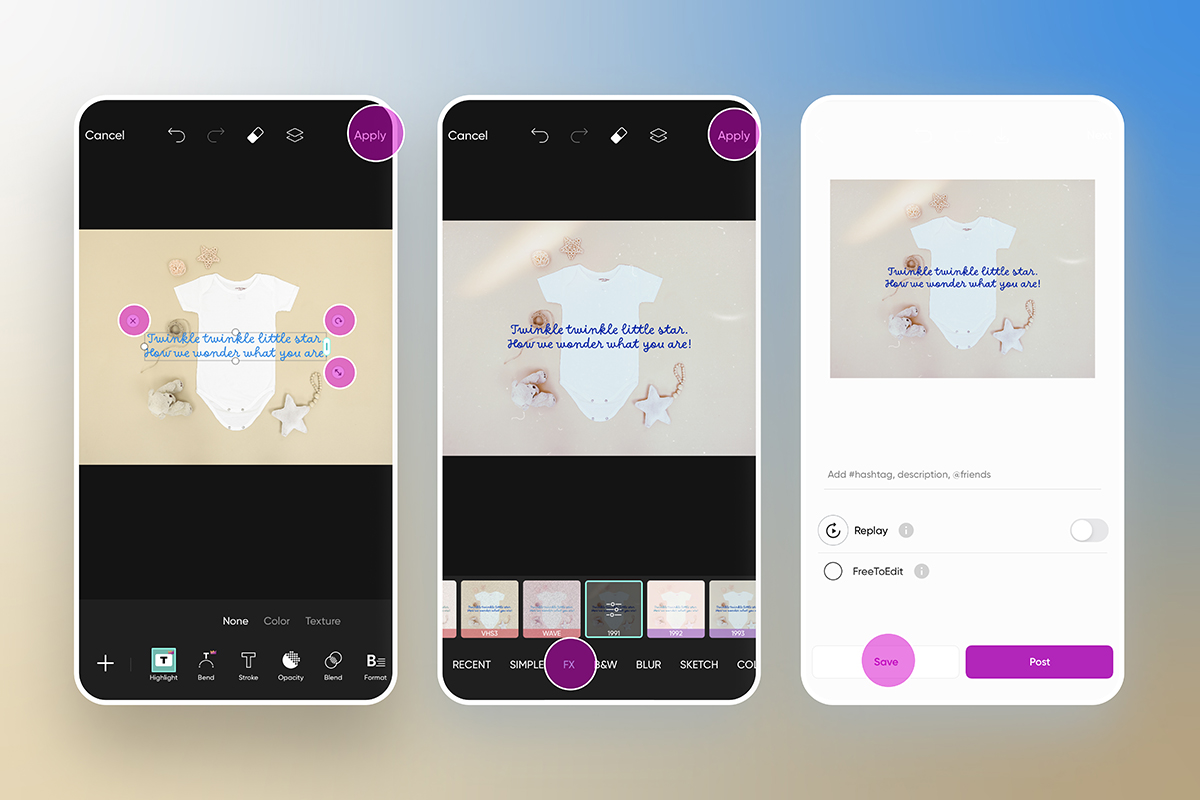 3) Select a filter to tie it all together by tapping on FX in the toolbar. Scroll through to find the right one for your party theme and tap Apply to save. .
4) Once you're done editing, save and export your photo.
Now that you've designed the perfect baby shower invite, all you need to do is send your invitation! You can either send the invitation as an email attachment, upload it to a virtual invitation delivery service, or print and send it in the mail.
Picsart is a full ecosystem of free-to-use content, powerful tools, and creator inspiration. With a billion downloads and more than 150 million monthly active creators, Picsart is the world's largest creative platform. Picsart has collaborated with major artists and brands like BLACKPINK, Taylor Swift, the Jonas Brothers, Lizzo, Ariana Grande, Jennifer Lopez, One Direction, Sanrio: Hello Kitty, Warner Bros. Entertainment, iHeartMedia, Condé Nast, and more. Download the app or start editing on web today to enhance your photos and videos with thousands of quick and easy editing tools, trendy filters, fun stickers, and brilliant backgrounds. Unleash your creativity and upgrade to Gold for premium perks!