Ready to launch your first website? Don't forget to consider the font before hitting publish. There are a seemingly infinite number of fonts available online, but choosing the right one for your website can be a little daunting. You have to take into account accessibility, readability, and, of course, brand aesthetics when selecting the best fonts for websites. 
Thanks to the vast world of typography, designers today have a ton of options when picking web fonts. In this article, we will go over everything you need to know to select the best fonts for websites, including 15 great web-safe fonts to consider. We'll also cover how to create your own font on Picsart. 
What Is a Web Safe Font?
If you're designing a website, nowadays it is essential to make sure you're using a web-friendly font. Web-safe fonts adapt to any device or screen resolution and will be displayed correctly. In an increasingly digitized world, choosing web-safe fonts is an absolute must. Web-safe fonts are the best fonts for websites.
Web-safe fonts are an integral part of responsive web design. People visiting your website will likely come from a mixture of both desktop and mobile devices, all with different screen sizes. It's hard to predict exactly where your web visitors will come from, so it's important to make sure that you use the best font for a website.
And the Five Font Families Are…
There are five major font types. Each of them has varying levels of legibility and evokes a different emotion among the reader. You'll find that some font families are the best fonts for websites. Below, we list out the five font families to help you determine which to use for your website.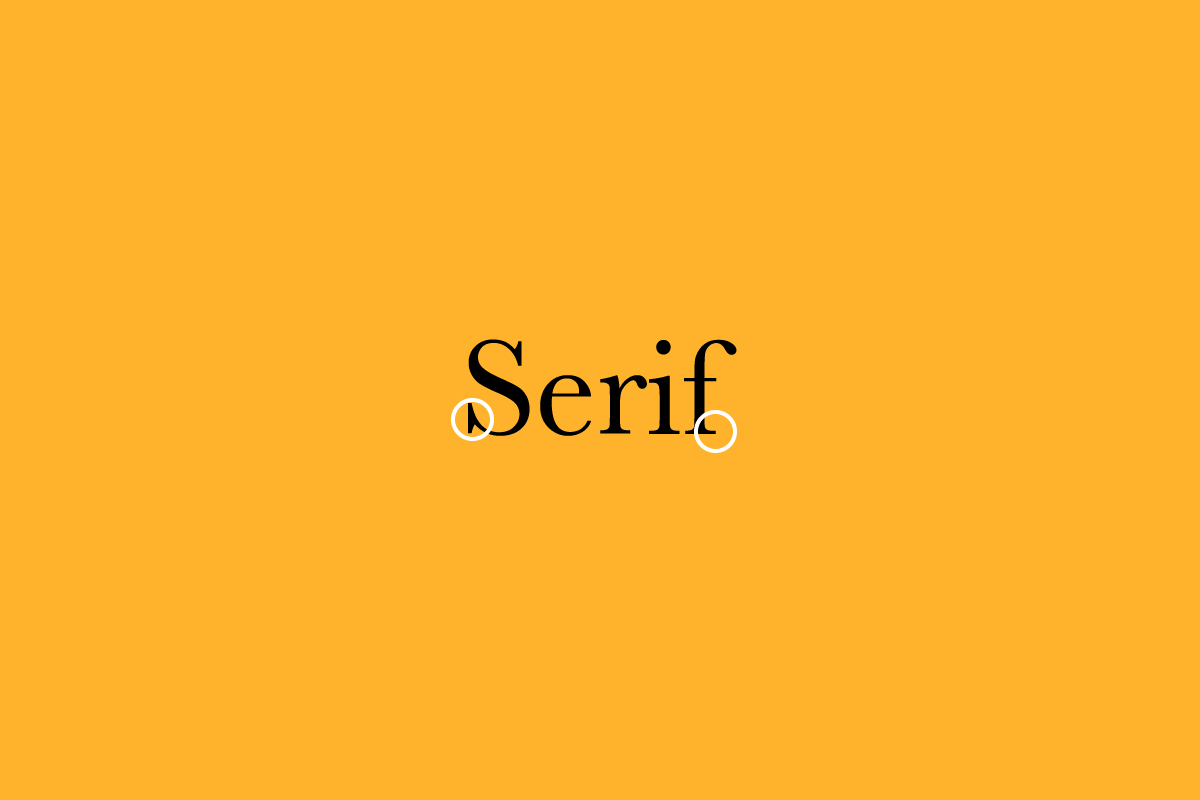 1) Serif Fonts
Serif typefaces are often used to communicate reliability and inspire trust. As the name suggests, the letters of serif fonts have serifs, commonly referred to as "tails" or "feet." Those decorative lines visually stabilize the font. Since serif fonts add legibility, they're a great option if you're adding very small text on a web page. 
Some of the most popular serif font names are Georgia, Times New Roman, Baskerville, Merriweather, Playfair Display, and Lora. 
Consider using a serif font for your website if you're going for a more serious, classical, formal, or established look. This font type also works really well for websites that are intentionally classical, such as the websites for an antique store, vintage clothing, or second-hand bookshop.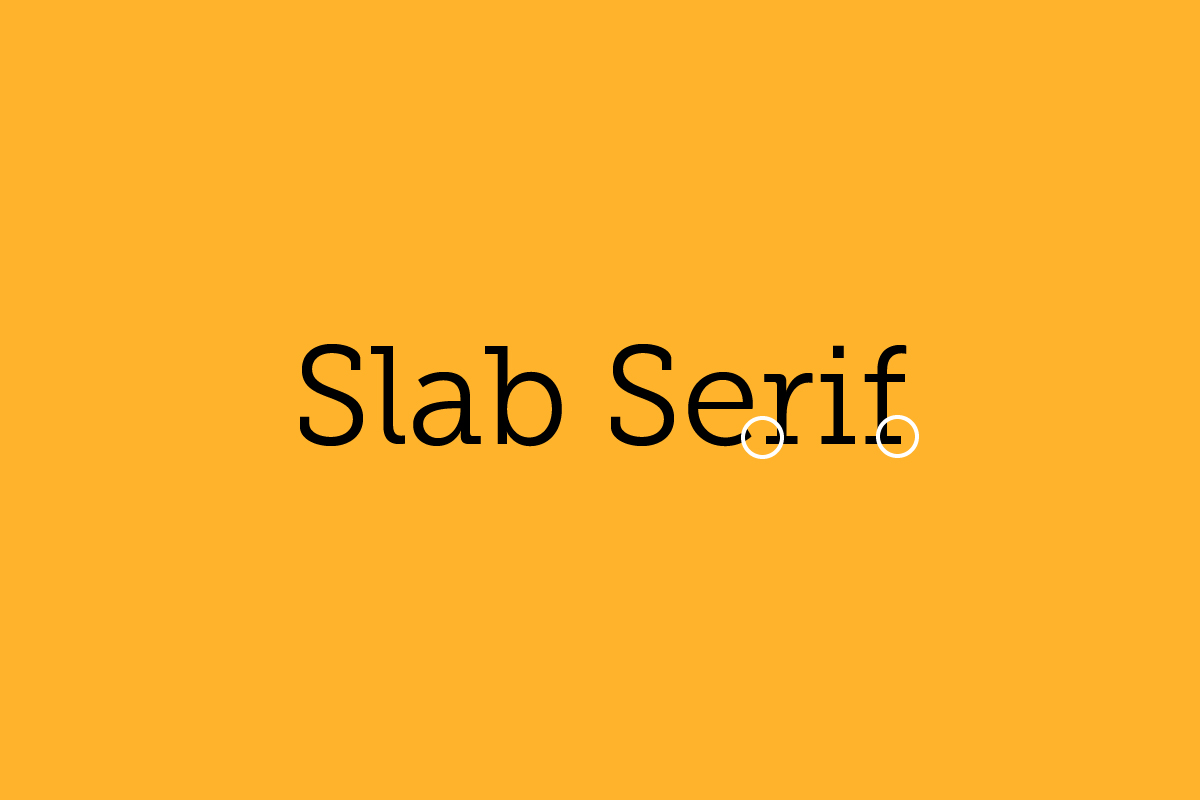 2) Slab Serif Fonts
Slab serif fonts have squared-off "antique" serifs, which give this font type a bulkier, bolder look compared to the refined shape of serif fonts. Some popular slab serif fonts are Clarendon, Memphis, Courier, and Roboto. Slab serifs look particularly great on posters, book covers, and headlines since they're very eye-catching. However, they are generally considered too attention-grabbing or loud for body text.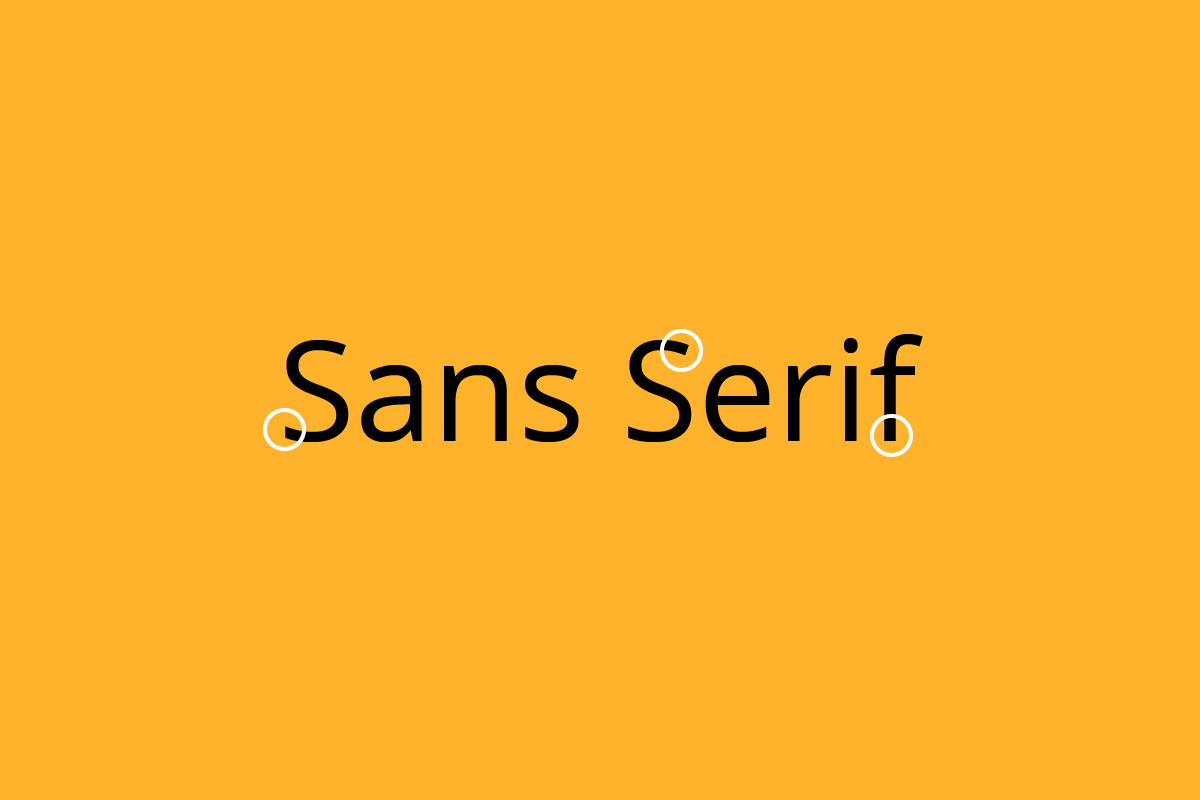 3) Sans Serif Fonts
Sans serif fonts have a lighter, more modern look. Because of the absence of serifs, sans serif fonts often look less formal and are better suited for digital readership. They're generally easier to read on websites than serif fonts given their sleek, minimalist look. 
There's a great variety of sans serif fonts. Some of the more common ones are Helvetica, Open Sans, Lato, Impact, and Comic Sans. A sans serif may be the right font for your website if you want to communicate simplicity, grace, speed, and youthfulness.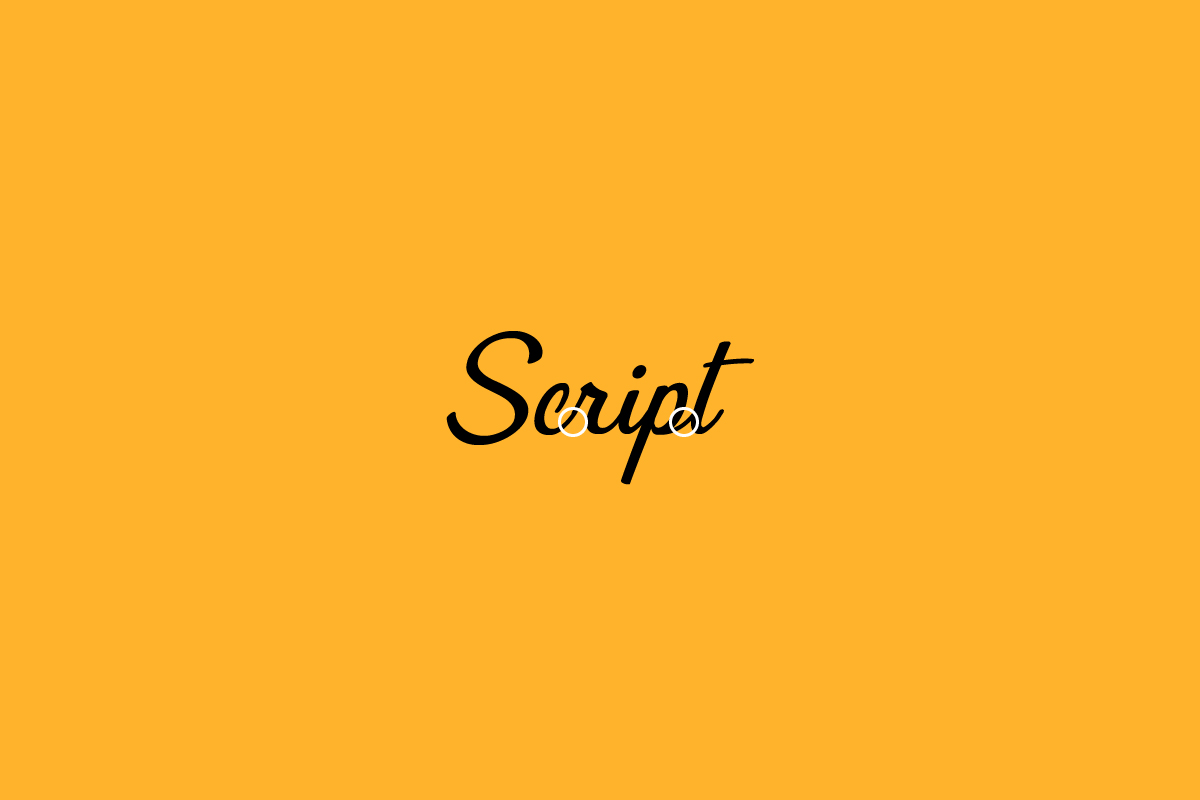 4) Script Fonts
No other font family reflects the full artistry and beauty of calligraphy quite like script fonts. Lush and decorative, these typefaces are perfectly suited for websites dedicated to special occasions and formal events like weddings. 
You'll often see script fonts associated with luxury items and high fashion. Consider a script font whenever you're looking to add a touch of elegance and grandeur. Some popular script fonts are Pacifico, Dancing Script, Great Vibes, and Petit Formal.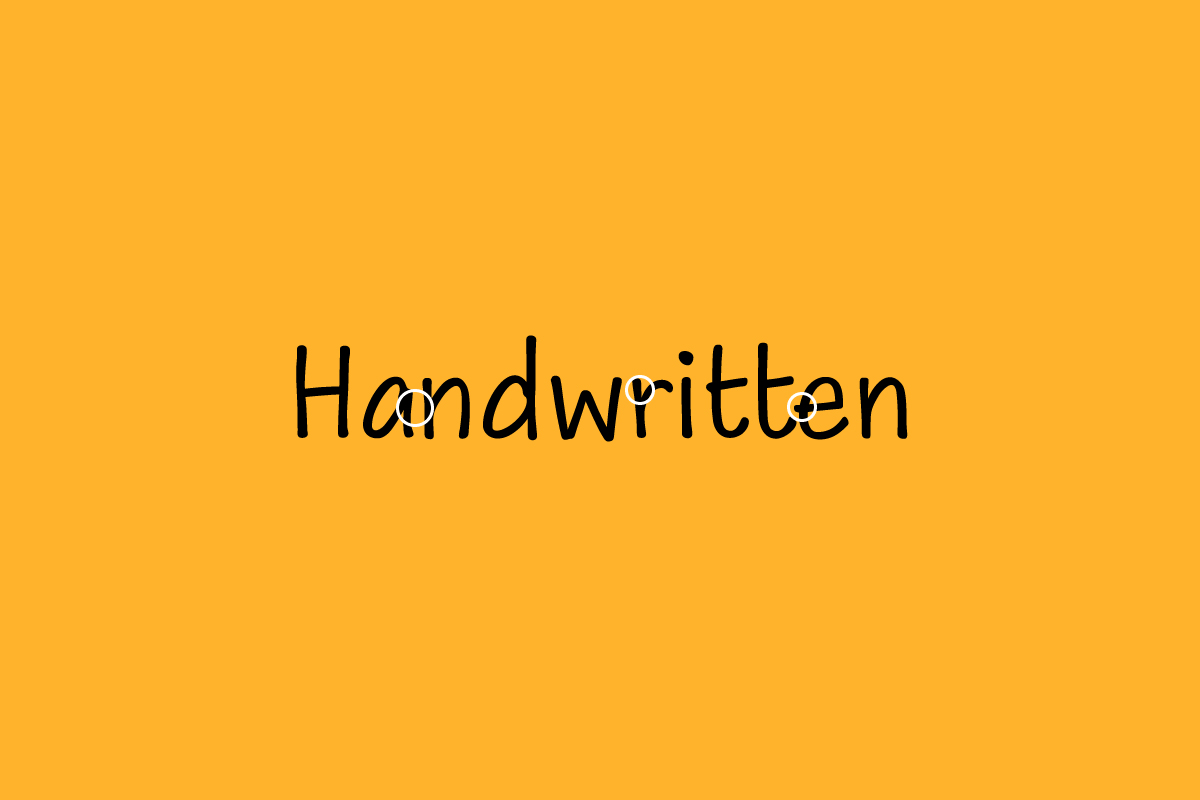 5) Handwritten Fonts
At a glance, handwritten fonts seem very similar to script fonts, and indeed the difference is subtle. If script fonts are all about the art of calligraphy, handwritten fonts are often based on or trying to mimic someone's actual handwriting. 
Handwritten fonts are often used in the digital recreations of epistolary, as well as in most cases where script fonts are suitable, like on a wedding invitation. Common handwritten fonts include Amatic SC, Bad Script, Nothing You Could Do, and Gochi Hand. 
HTML Fonts vs. Google Web Fonts
When discussing the best fonts for websites, it's important to describe the difference between web fonts (aka HTML fonts) and Google fonts. 
As we mentioned earlier, for responsive web design, it is essential to choose web-safe fonts. These fonts are pre-installed in all operating systems and can be displayed on all screens and resolutions. 
Google fonts, all of which are free and open source, constitute an integral subset of HTML fonts. Offering great diversity and ease of use, they bring both functionality and aesthetic value. Most web fonts we'll discuss in the next section are Google fonts. 
15 Best Fonts for Websites
We've compiled a list of 15 best fonts for websites to choose from when kicking off your next design project. Check them out below:
Montserrat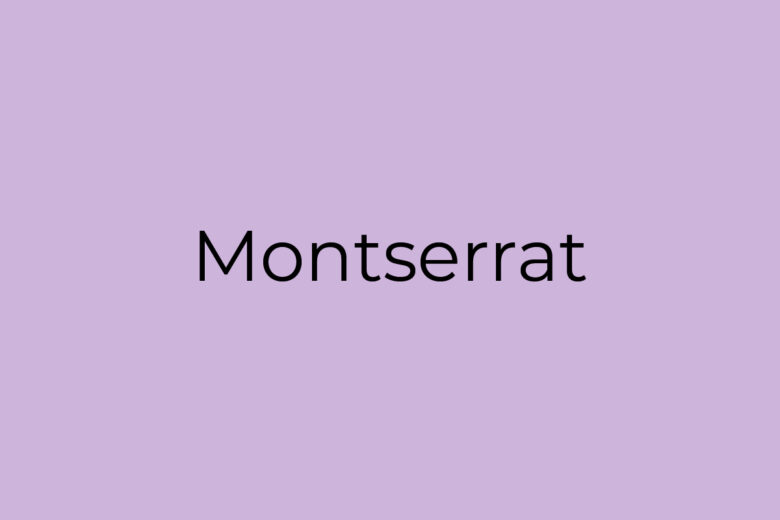 Montserrat is a simple and elegant sans serif typeface that's perfect for modern and forward-thinking brands.
Roboto Slab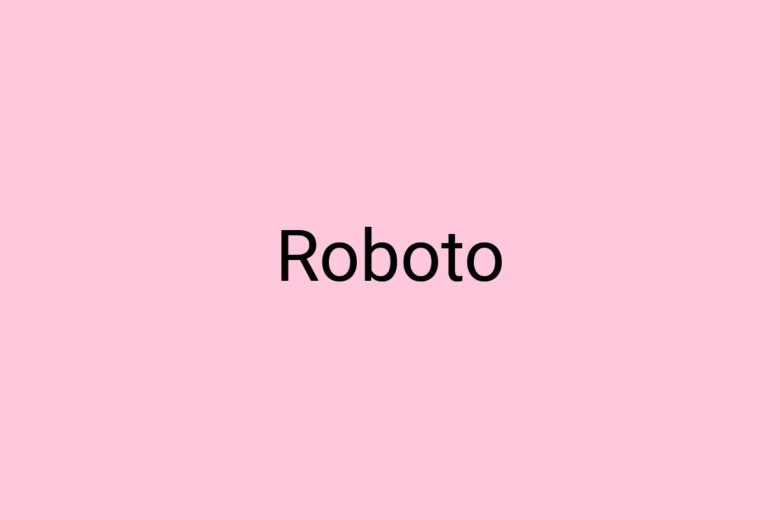 Roboto Slab is a bold and eye-catching slab serif that works well as a heading or a bold statement across the top of your website. 
Times New Roman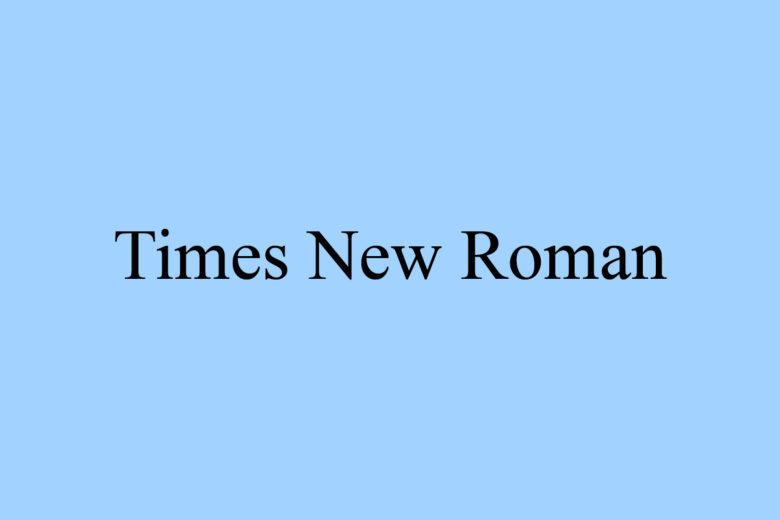 Famously scholarly and traditional, Times New Roman is the perfect serif typeface for websites pertaining to banking institutions and poets.
Merriweather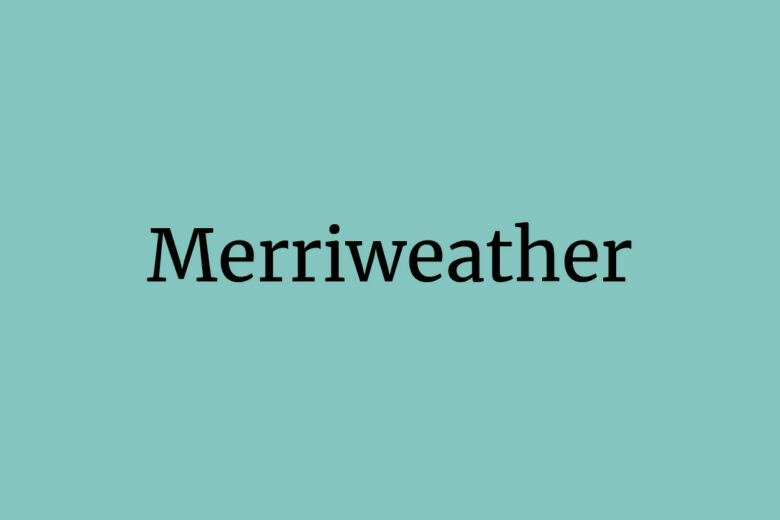 Merriweather is an all-around pleasant sans serif that is incredibly versatile. This web safe font is well-suited for website body text thanks to its easy readability. 
Playfair Display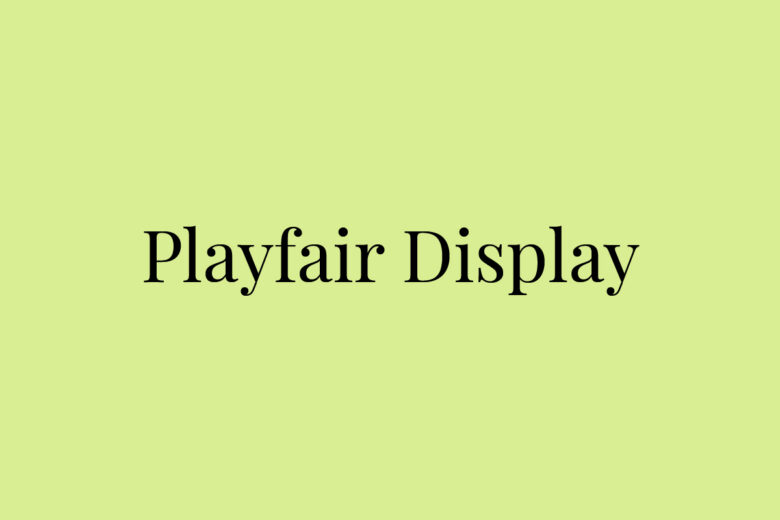 This serif typeface will add elegance and refined style to any website.
Abril Fatface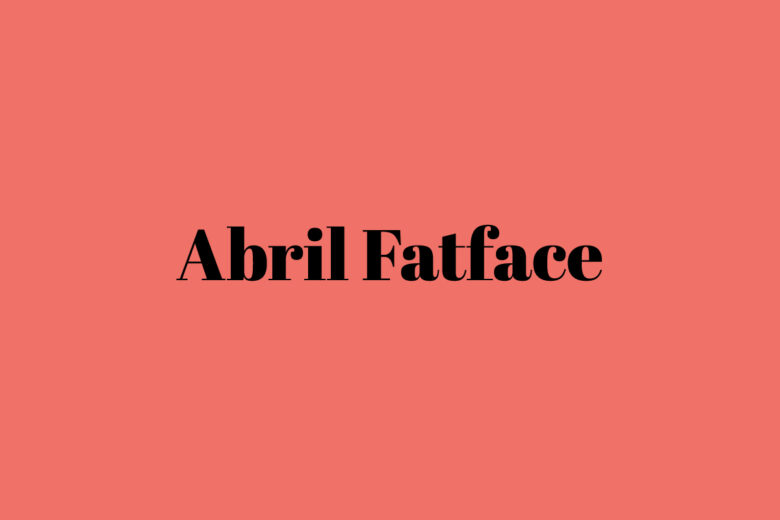 Inspired by the advertising posters in 19th century Britain and France, Abril Fatface is a heavy-looking serif for when you want to make a slightly retro but seriously eye-catching statement.
Oswald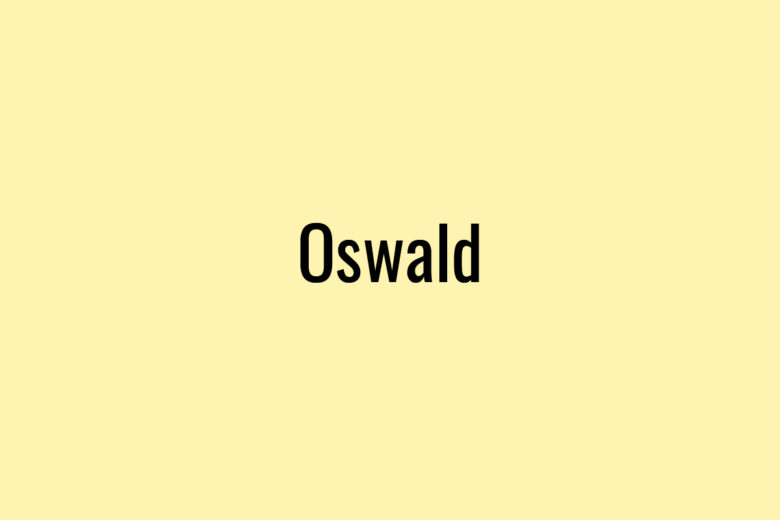 Oswald is a classic sans serif font that works well in body text, enhancing your visitors' reading experience. 
Josefin Sans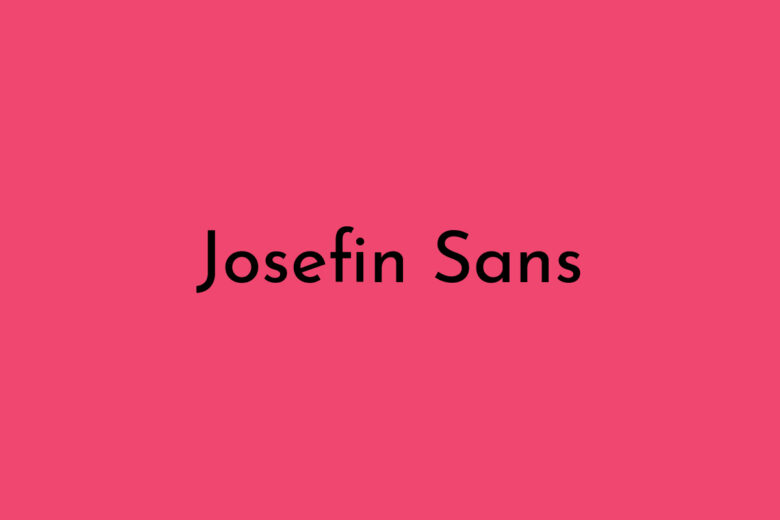 This is a geometric sans serif typeface with a retro feel. Josefin Sans was specially designed to look good in large font sizes. 
Arial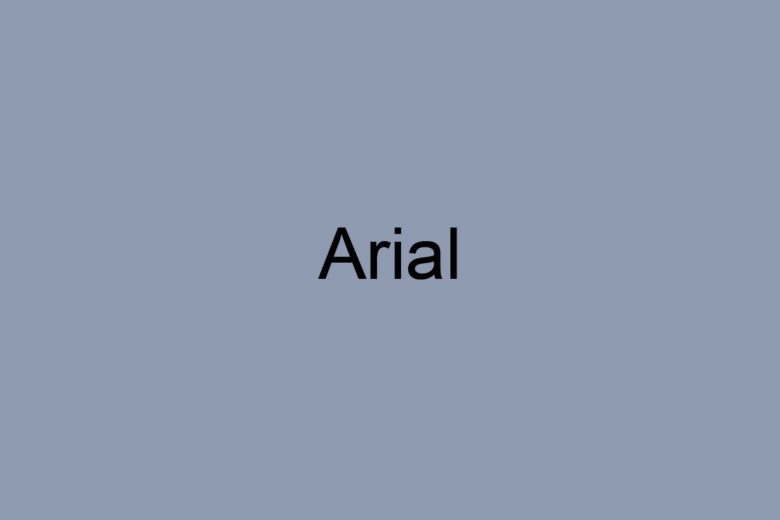 One of the most famous fonts out there, Arial is a sans serif in the neo-grotesque style. A true neutral among typefaces, you can use it almost anywhere.
Helvetica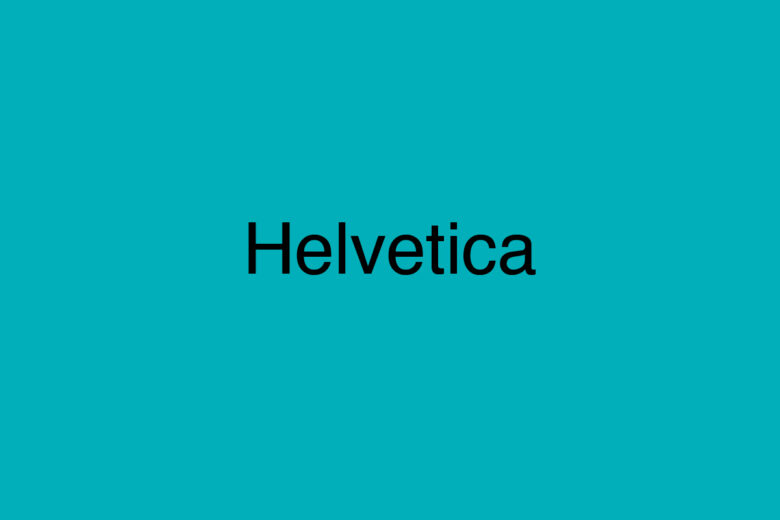 Designed by Max Miedinger in the late 1950s, Helvetica seems to be one of the fonts that never goes out of style. It's a classic. 
Baskerville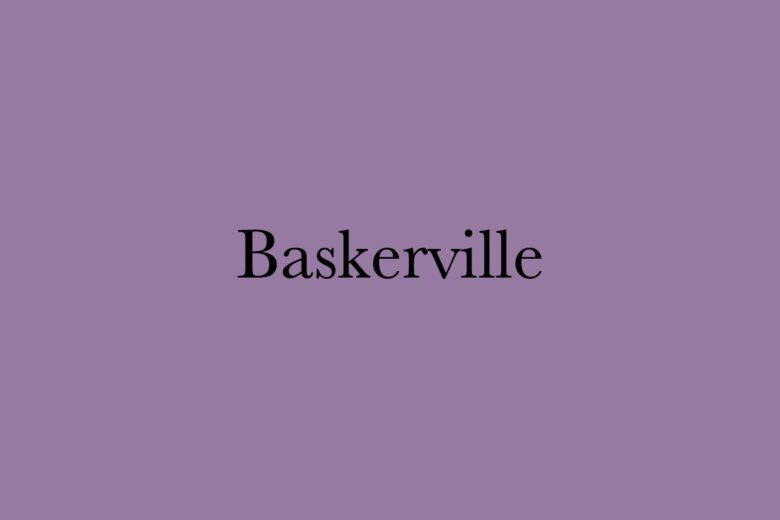 Baskerville is a serif font that dates back to the 18th century. It is best used in websites referencing the past. 
Arvo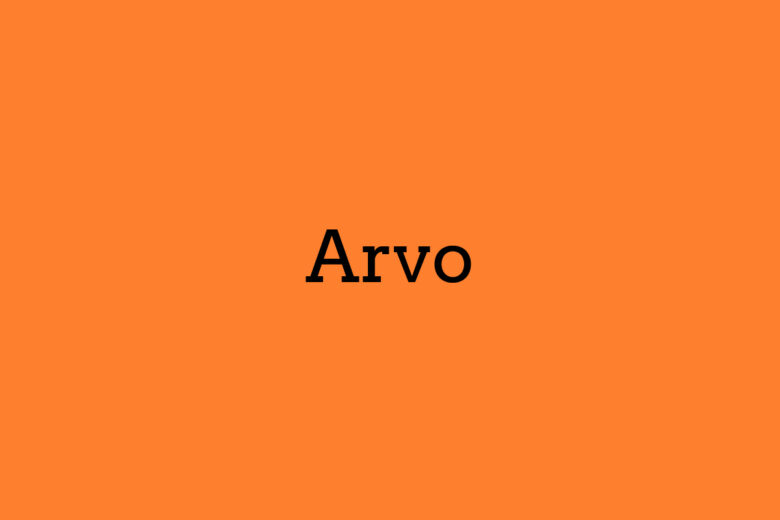 Arvo is a bulky slab serif that is equally suited for digital and print. Consider this if you want your printed materials to have the same font as your website. 
Alegreya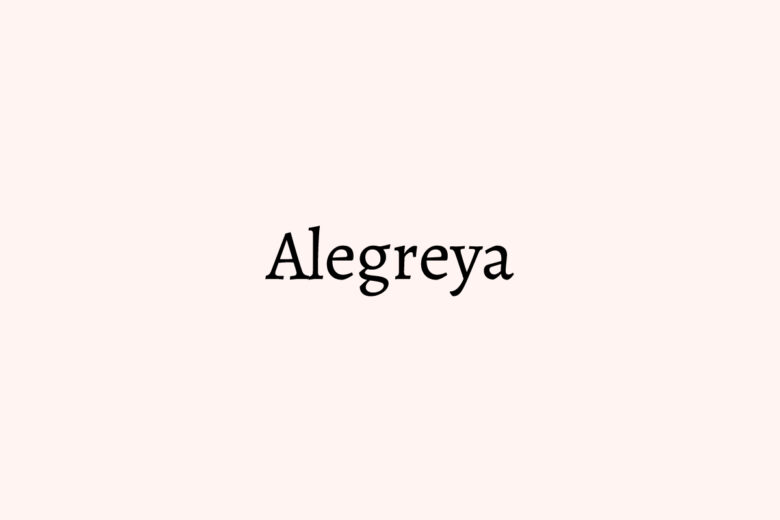 Created with the literary world in mind, Alegreya has since obtained an unmatched level of versatility and poise due to its serifs.
Garamond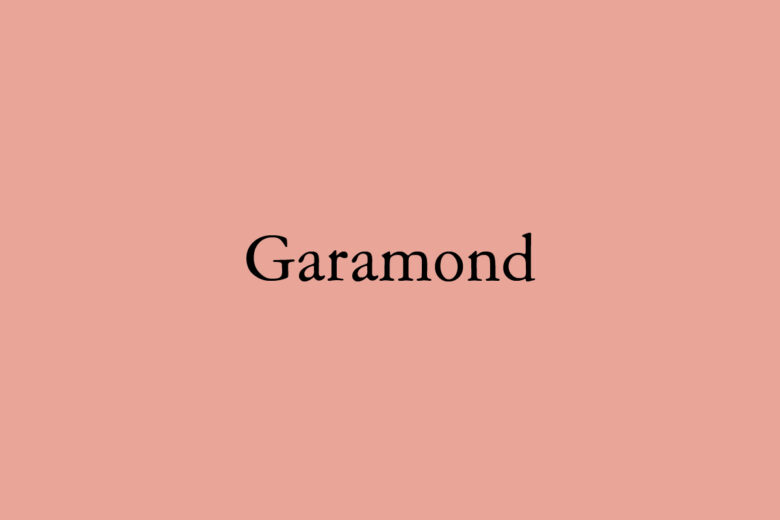 The "father" of Helvetica, Garamond is popularly used in printed text because it's so easily legible. Consider this if your website has a lot of text. 
Poppins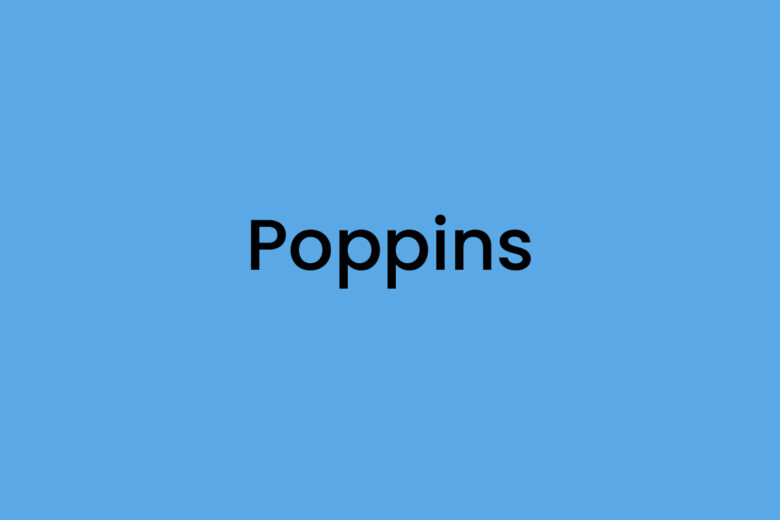 Poppins is a geometric sans serif with a minimalistic, contemporary look. It'll lend a sleek feel to your website.  
How to Create Fonts
The wide array of typefaces available online is impressive. But, sometimes you need to create a font from scratch that perfectly matches your website's look and feel. Here are the steps to follow if you're looking to create a font online:  
Think about the font you want to create, the feeling you want it to convey, and draw the lettering on paper. 

Pick an online font design tool. Some popular options are FontStruct for a geometric font and Calligraphr for cursives. If you're looking to customize a font, try the open-source site Metaflop. 

Upload your designs, draw the letters manually or use the software to create the new lettering. 

Experiment with serifs, spacing, and style until you're happy with the result. 

Download the custom typeface you've created in a OTF or TTF format. 
Picsart, an all-in-one creative platform, allows you to easily upload and use custom fonts in your designs. Now that you've created a custom font, you can upload it to Picsart and use it in your website creation. Here's how to do upload a custom font in the Picsart app:
Step 1) Open the Picsart app on your mobile device, click the (+) plus sign at the bottom, and select a photo to start a new edit. Feel free to add in any effects here, like Paper Fold Masks as shown below.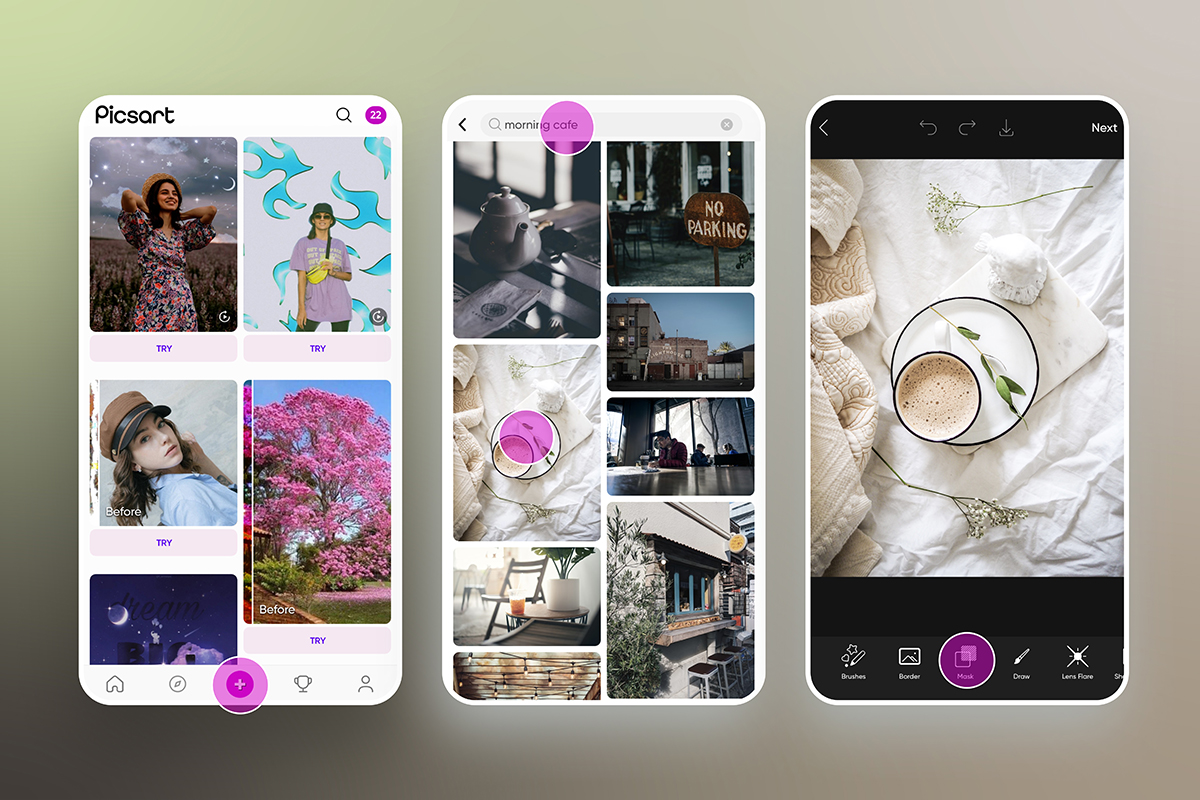 Step 2) Scroll across the bottom toolbar to find the Text tool and tap to open it. Type in the text you want.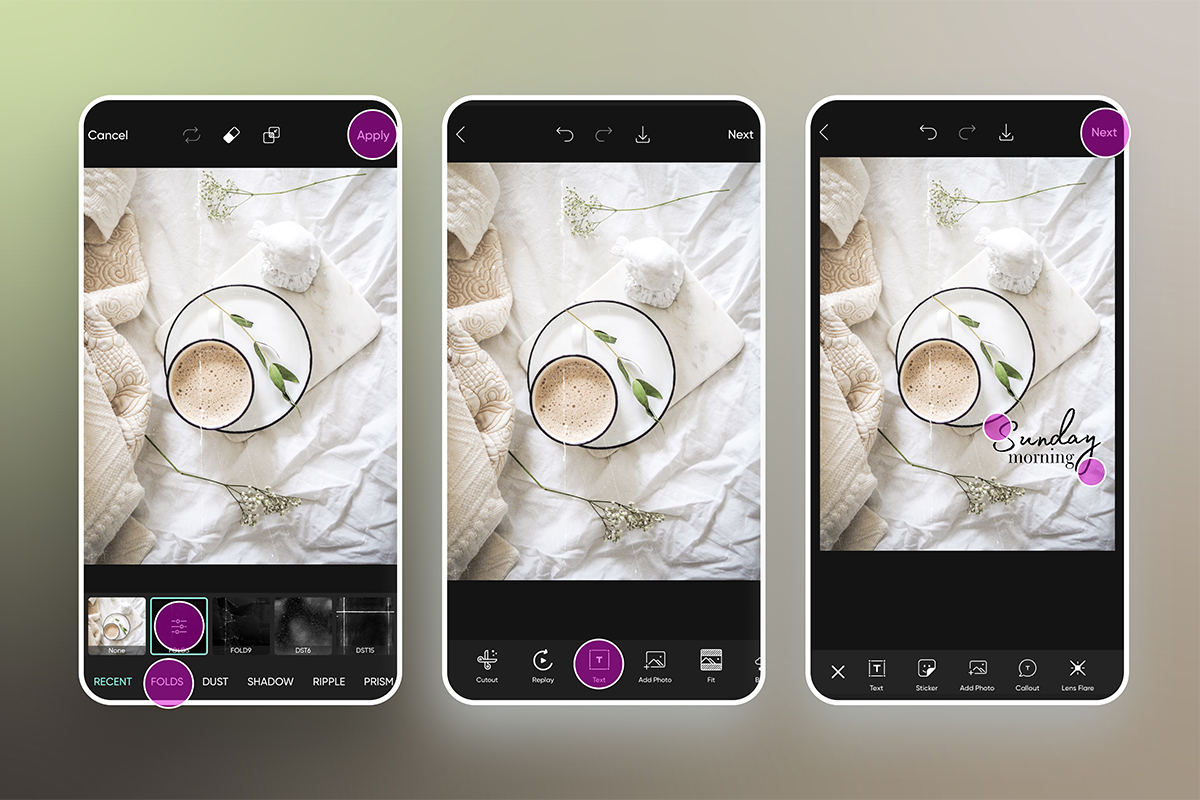 Step 3) Tap on the upwards arrow on the left and use My Fonts tab to upload and adjust your custom font.
Step 4) Save and download.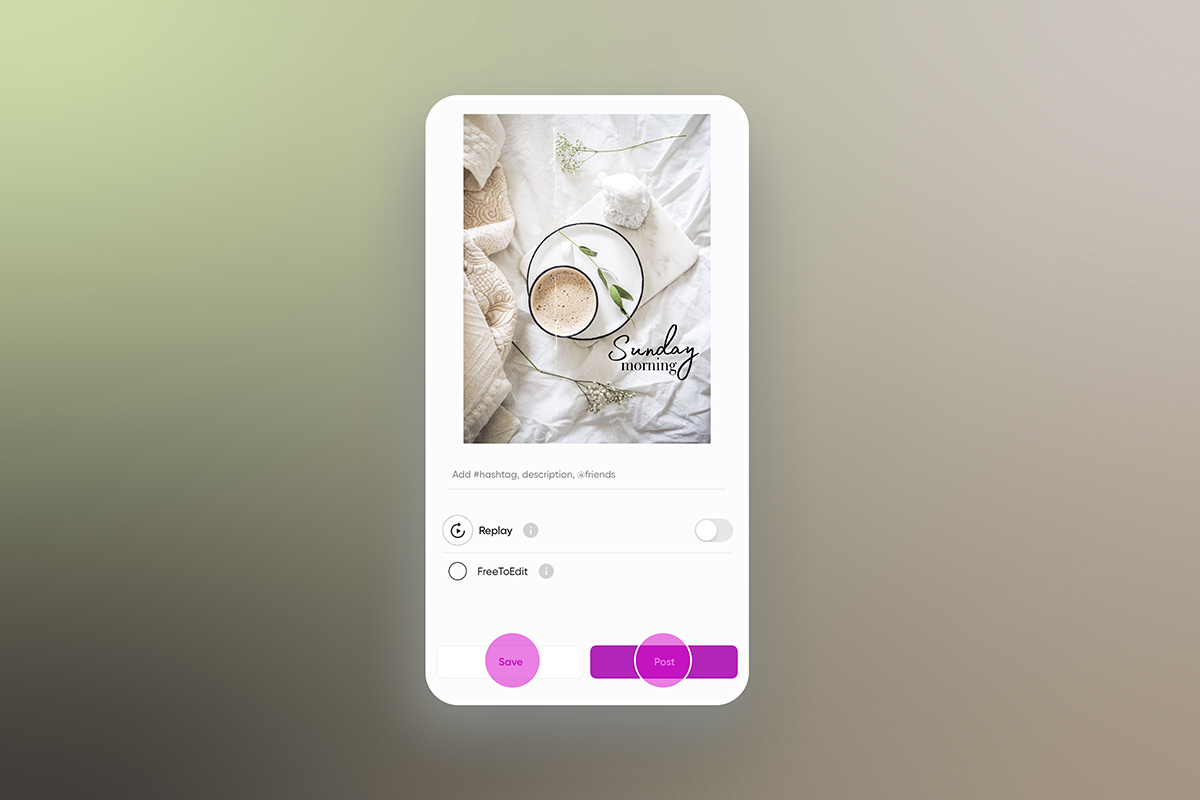 Editing online? Here's how to use a custom font in Picsart web:
Step 1) Open Picsart Editor and set a custom size to start a new design.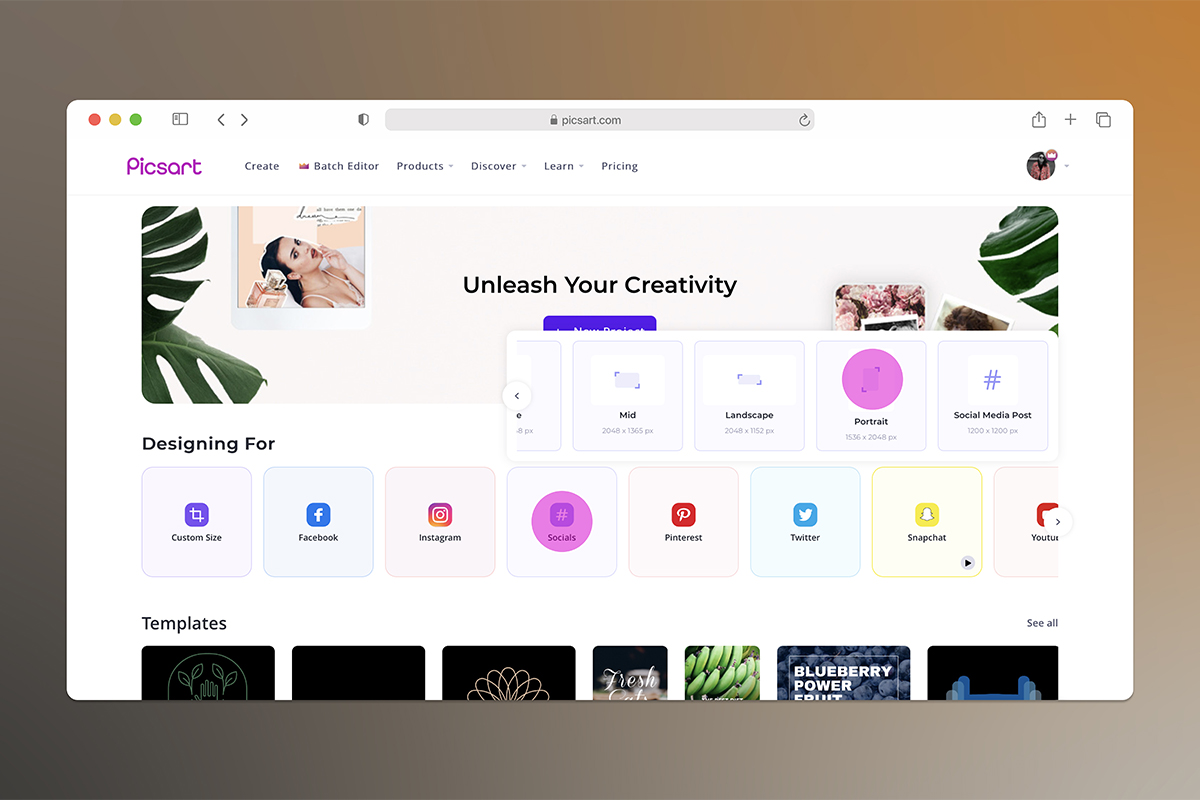 Step 2) Click Text from the left-side menu and type in the text you want.
Step 3) Click My Fonts and then Upload to upload your custom font.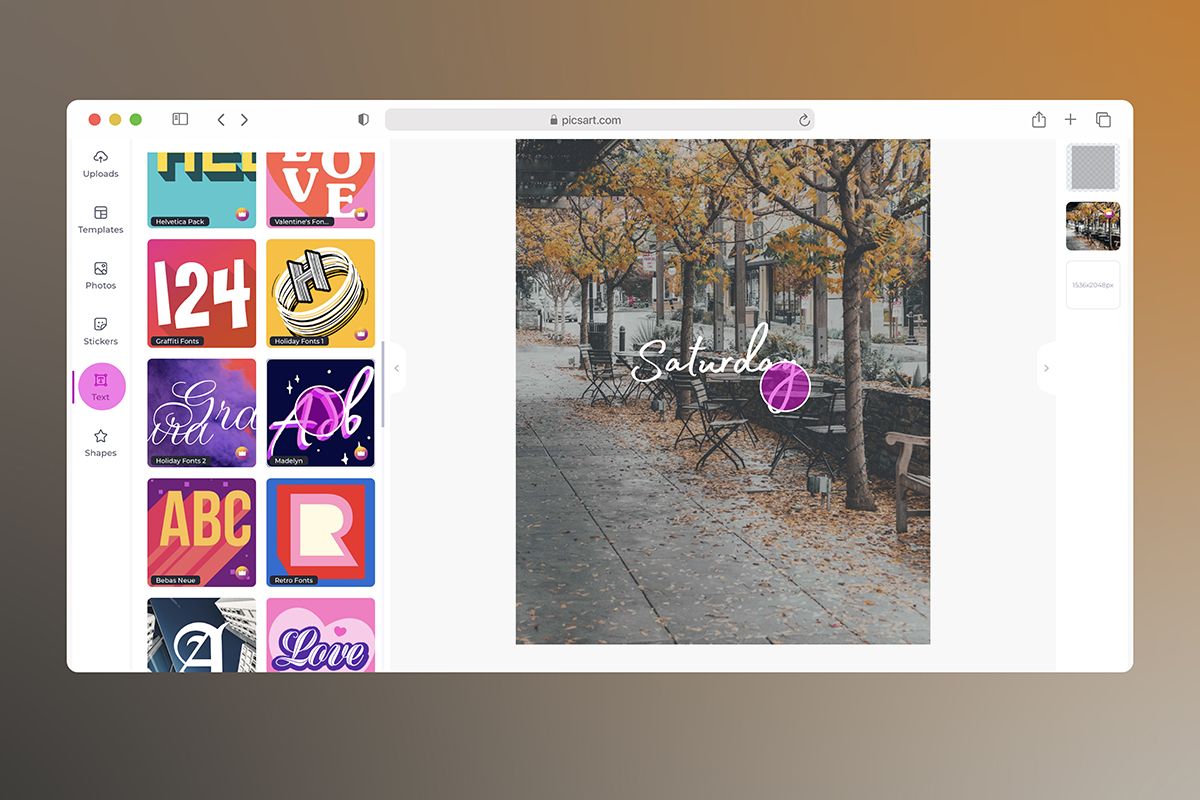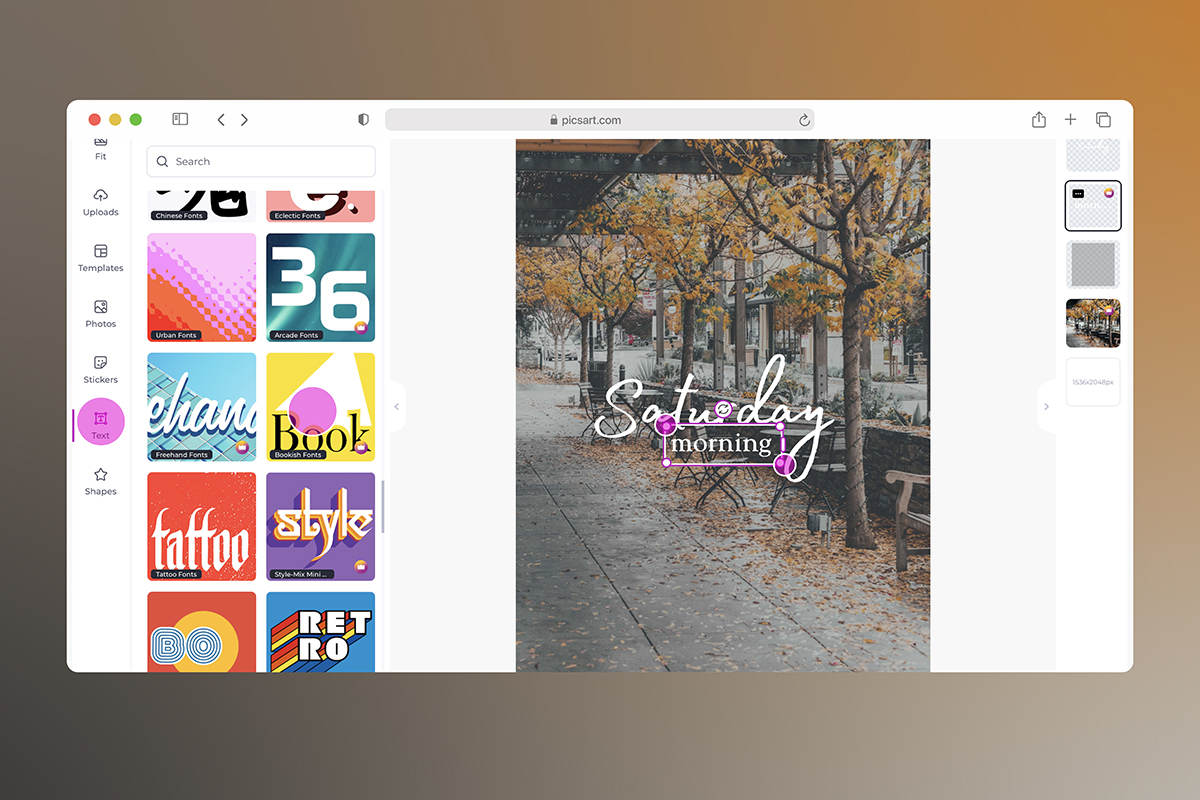 Step 4) Use the menu that appears above to adjust the font color, spacing, and size, make it italic or bold, or duplicate it.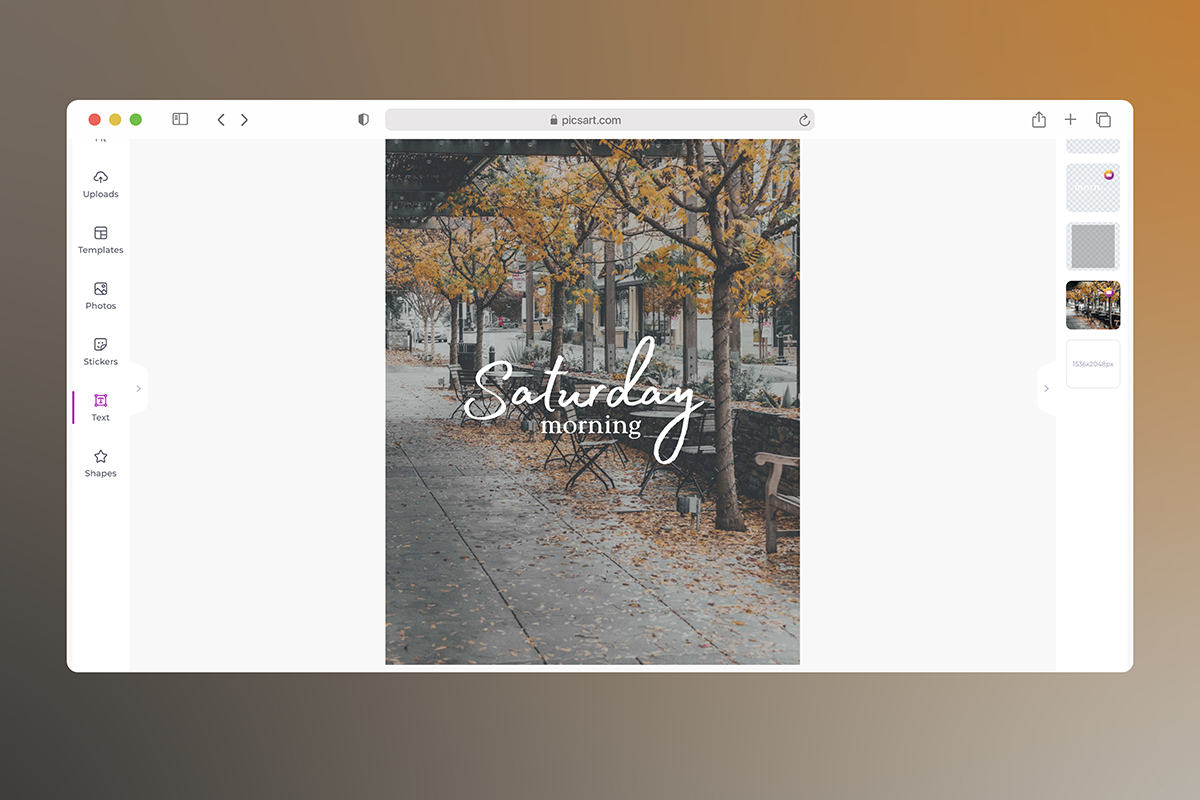 That's it. Now that you know the best fonts for websites and have learned how to create your own fonts, you're ready to hit publish on your new site!
Picsart is a full ecosystem of free-to-use content, powerful tools, and creator inspiration. With a billion downloads and more than 150 million monthly active creators, Picsart is the world's largest creative platform. Picsart has collaborated with major artists and brands like BLACKPINK, the Jonas Brothers, Lizzo, Sanrio: Hello Kitty, I am a Voter, Bebe Rexha, Maroon 5, One Direction, Warner Bros. Entertainment, iHeartMedia, Condé Nast, and more. Download the app or start editing on web today to enhance your photos and videos with thousands of quick and easy editing tools, trendy filters, fun stickers, and brilliant backgrounds. Unleash your creativity and upgrade to Gold for premium perks!