First impressions are everything. Especially when it comes to your social media persona. When someone visits your Instagram page, they're not only looking at individual posts but your overall profile aesthetic. An Instagram aesthetic is the cohesive theme and mood of your page. It should reflect your personality and sense of style. But how? Aesthetic photo editing apps can help.

If you're an entrepreneur or personal blogger, your Instagram aesthetic should reflect your brand voice and values. It should stay consistent throughout your photos, building a sense of brand identity. It should also be consistent with your website and any other public-facing designs. That way, your audience knows how to identify you and trust the consistent aesthetic throughout your brand.
What's a photo aesthetic?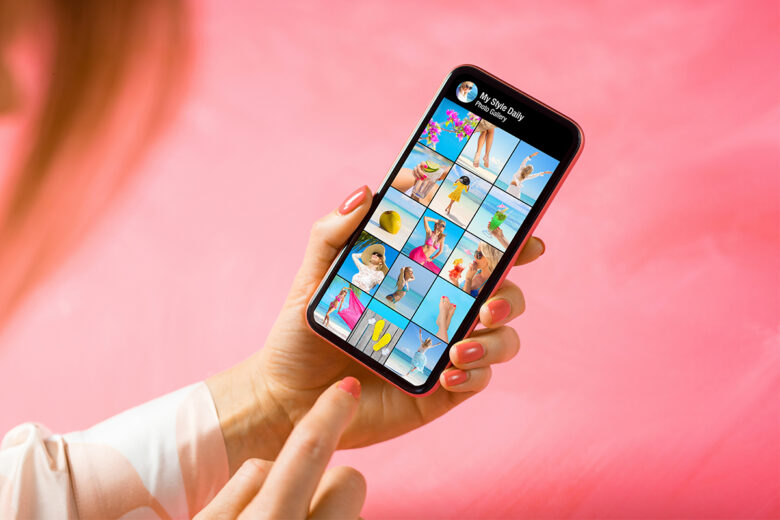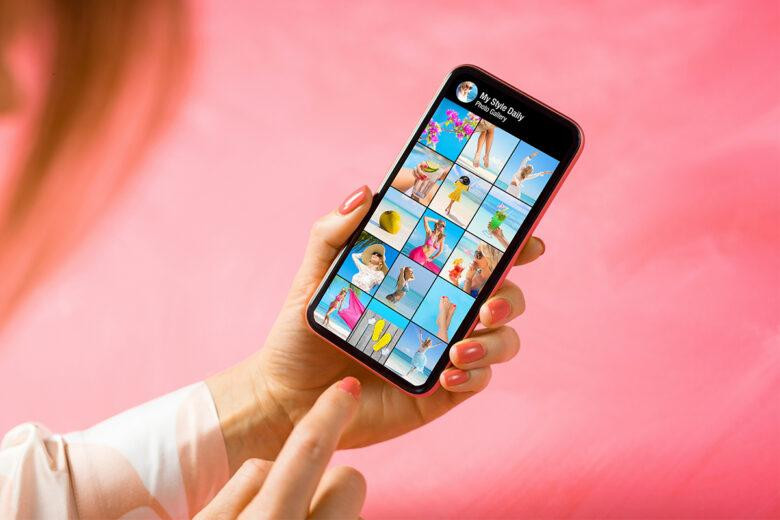 A good aesthetic is all about how you consistently edit each individual photo that makes up your Instagram profile. Good photo aesthetics on a micro level will create a beautiful Instagram aesthetic on a macro level. But that doesn't explain what aesthetic photography is and how to achieve it. 
By definition, aesthetic is the appreciation of beauty, and in photography, that means an image that's visually appealing. Of course, everyone has different standards and preferences when it comes to the beauty of art and photography. But there are some universal truths to keep in mind. Especially when it comes to photo aesthetics.
If a photo looks dull, blurry, or you just want to liven it up, there are tons of aesthetic photo editing apps available. If you're looking to create great Instagram posts, we've got you.

Do photo aesthetics matter?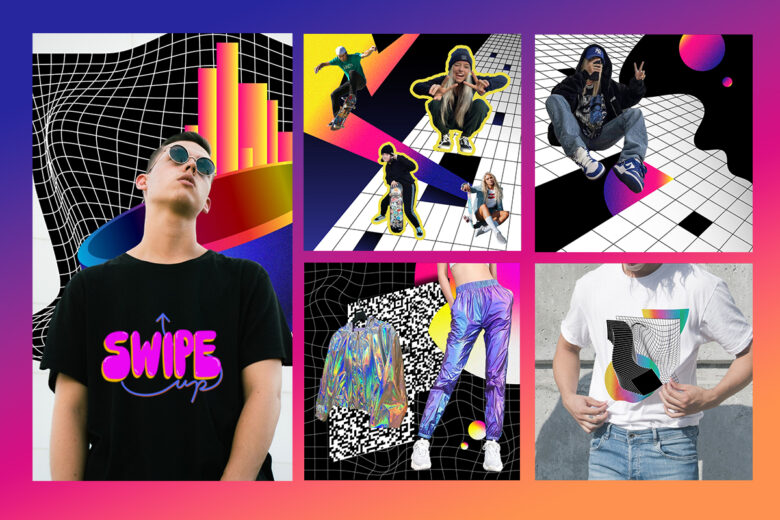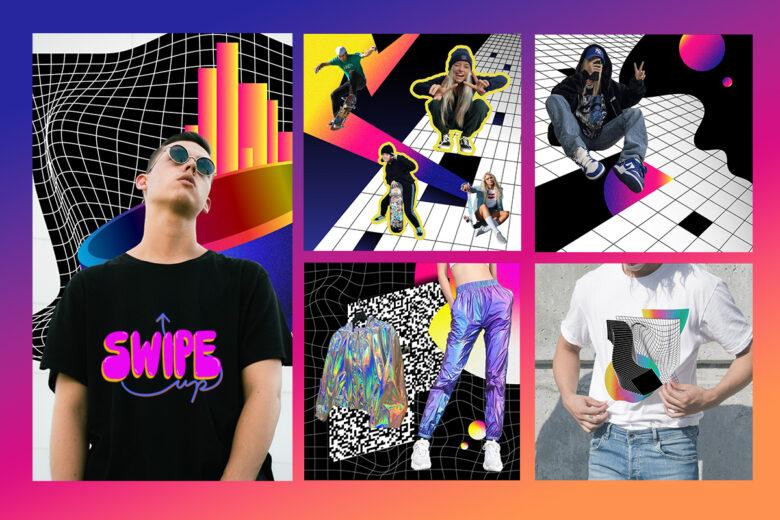 Still wondering whether photo aesthetics really make a difference? Of course they do. Photo aesthetics are essential for attracting people to your social media platforms. If you're an entrepreneur, that means driving customers to your brand.
Think of your Instagram profile as a portfolio that you're constantly building and improving upon. Creating an aesthetic isn't an overnight process, after all. It takes time and it's something that you'll have to consistently maintain. In the long-run, it's worth the effort.
Tips for best Instagram aesthetics
Hopefully now you're convinced about how critical photo aesthetics are. If you're looking for advice on how to forge your own Instagram aesthetic, the following tips should help.

What's your brand identity?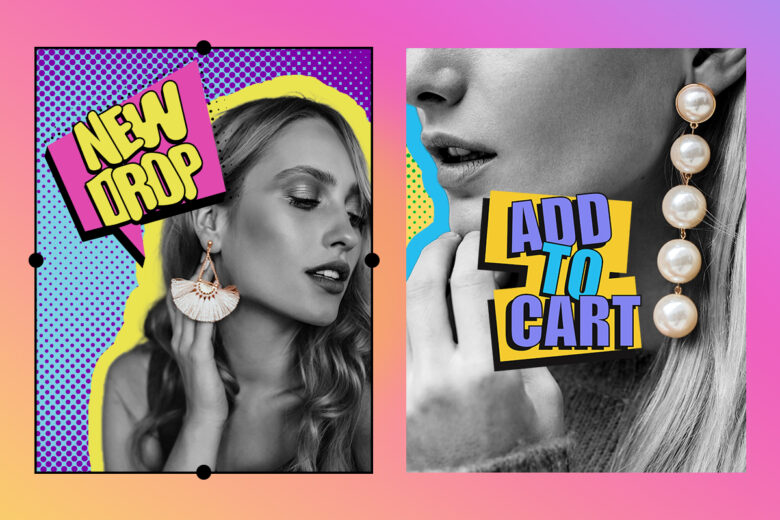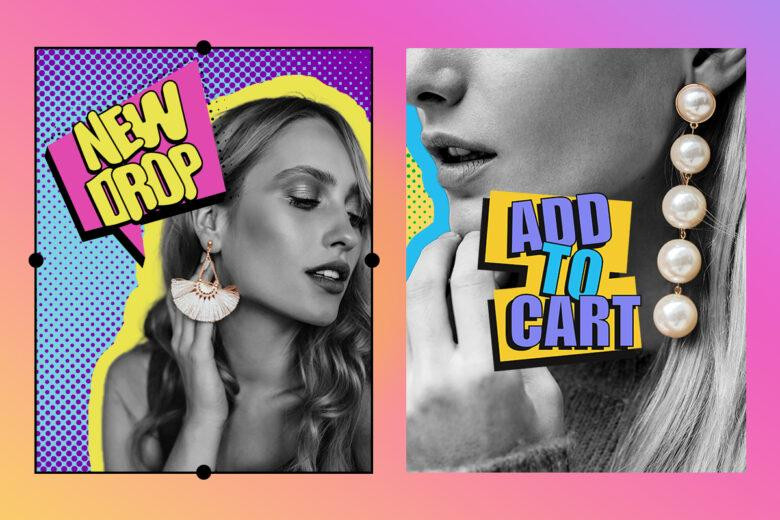 Whether you're a blogger, business owner, or someone who takes pride in how their Instagram profile looks, your identity is a big part of your aesthetic. It should reflect exactly who you are. Is your brand playful and fun? Or adventurous and daring? Regardless of what your vibe is, all your content should be cohesive and invoke a similar mood. 
Who's your audience?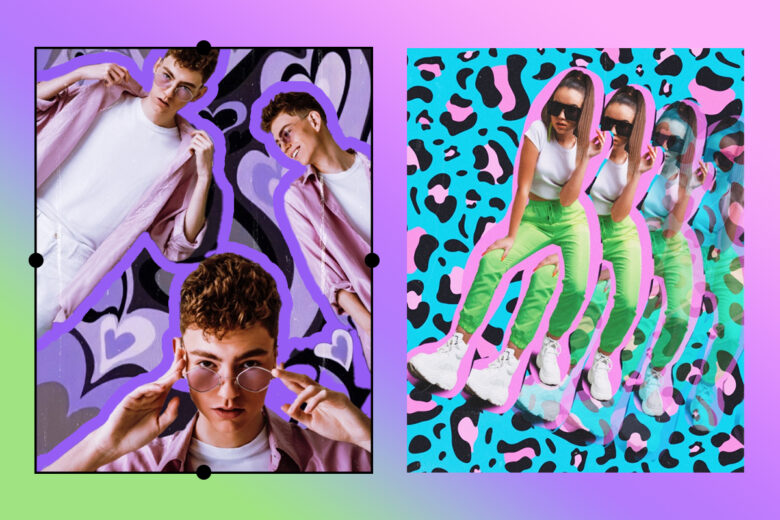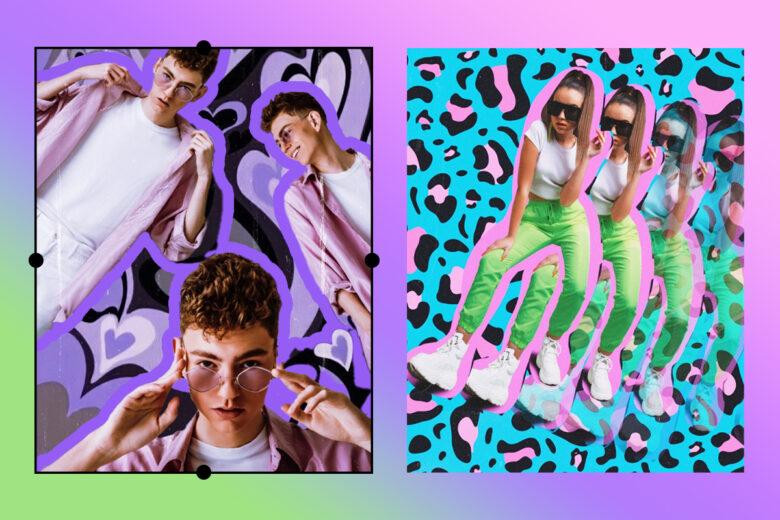 It's important that your content is visually appealing to your audience. Get to know your followers and what they like about your brand. Why did they come to you in the first place and what made them stick around? Once you have a grasp of this, incorporate it into your content to reinforce your aesthetic.
Stick to a color palette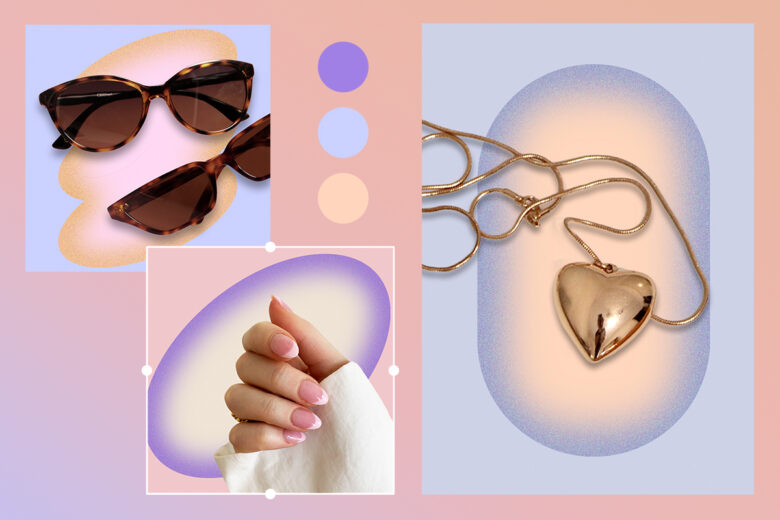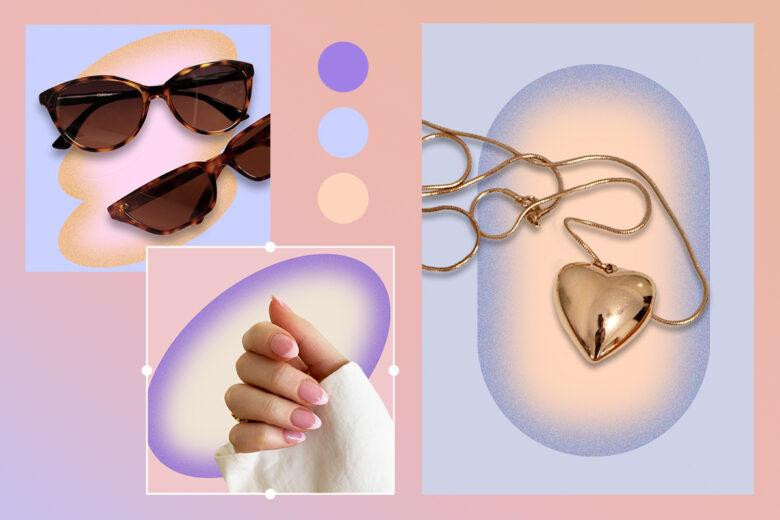 A crucial aspect of your Instagram aesthetic is the color palette or photo filters you choose. Whether it's muted and pastel or bold and saturated, choose a color scheme that's most aligned with your brand personality. For example, a bakery blog might adopt a softer, pastel color palette whereas a nature blog may favor a vivid, colorful palette. Most importantly, once you find the right filter, stay consistent with it throughout your content.
Pick a theme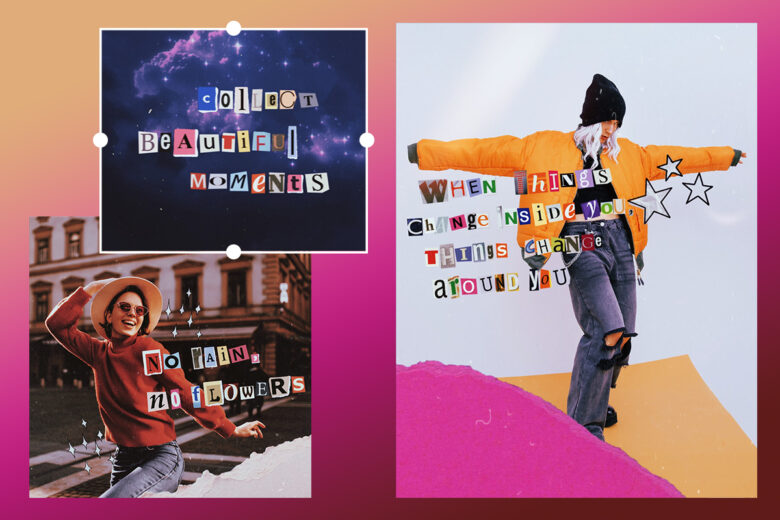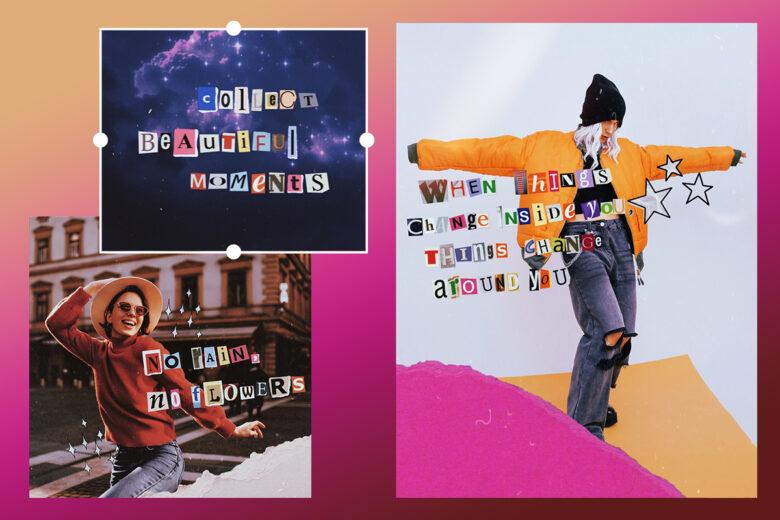 In conjunction with a color palette, it can be helpful to establish a theme for your aesthetic. A theme can go beyond products or specific subjects. Your theme should reflect your passions and perspectives, in connection with your brand. For example, a beauty company that sells cosmetic products may also post content about health and wellness.
Don't forget to edit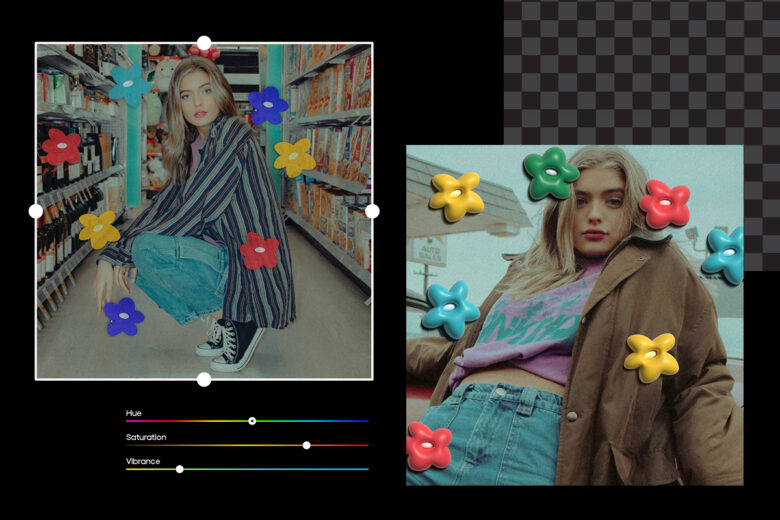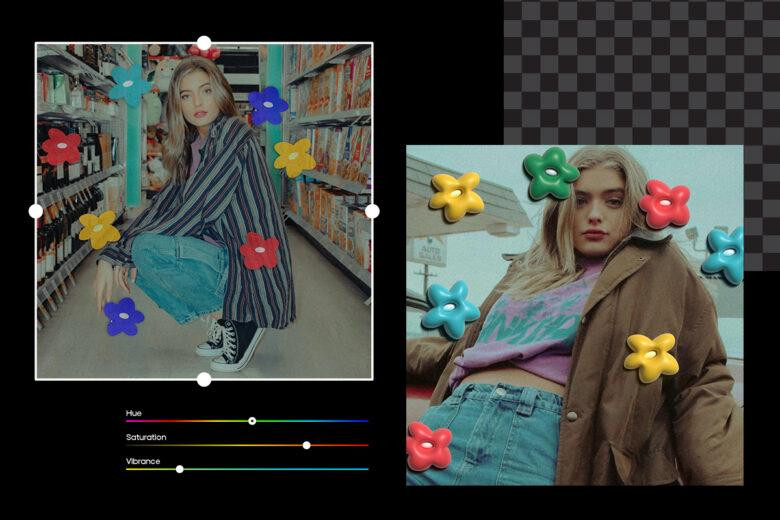 Don't neglect the editing part of the process. A little less brightness here, or a little more contrast there, can make a huge difference. In fact, for some brands, editing instead of using filters may be the best approach. The in-built Instagram photo editor is useful, but aesthetic photo editing apps like Picsart can help you go beyond the basic options to really make your mark.
It's all about the grid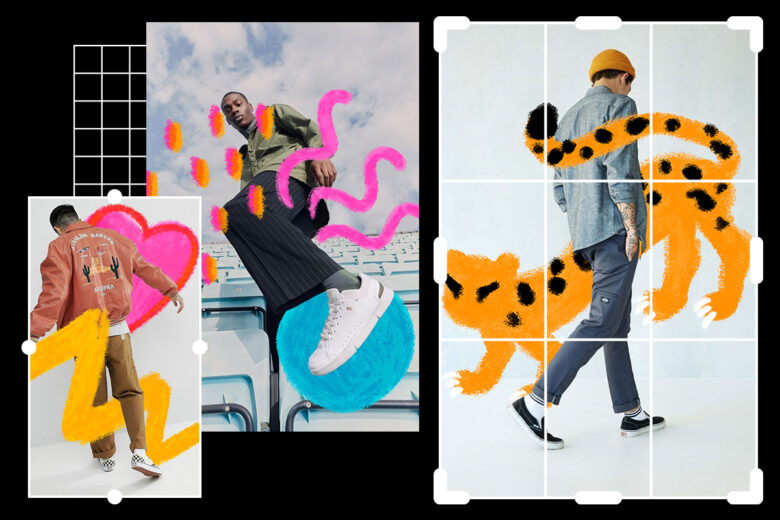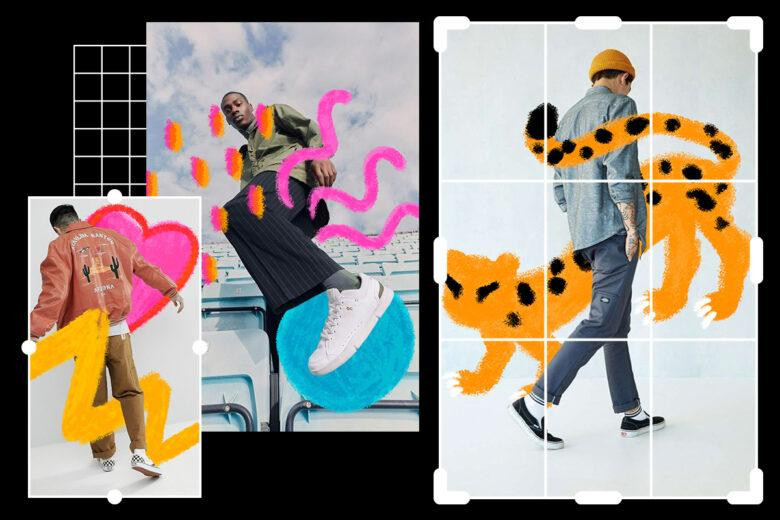 Your aesthetic comes down to individual photos, as well as the composition of how those photos make up the Instagram grid. When visiting an Instagram profile, your eyes are instantly drawn to the overall image thumbnails. Take note of how the color scheme, photo sequence, and photography angles combine to create a cohesive big picture aesthetic. 
Best Instagram filters to use
Decided you need to choose an Instagram filter, but overwhelmed by the options? We've narrowed some down by aesthetic to help guide the decision-making process. Based on what you're going for, explore the following filters to see if they align with your Instagram aesthetic.
Soft and muted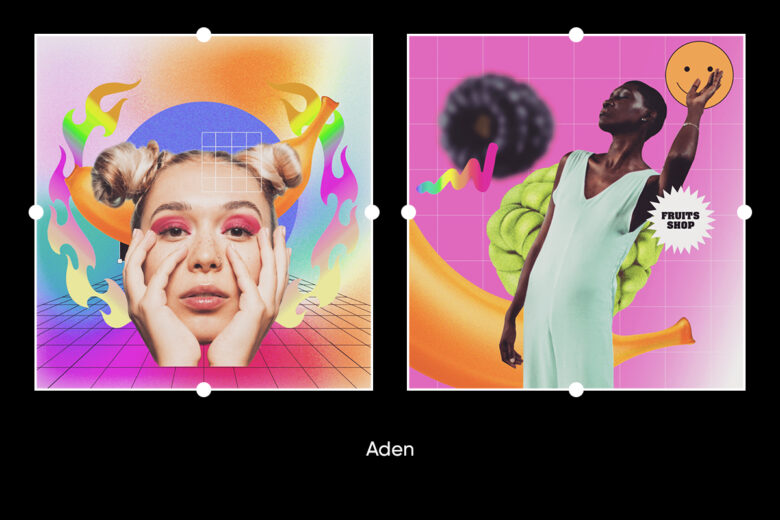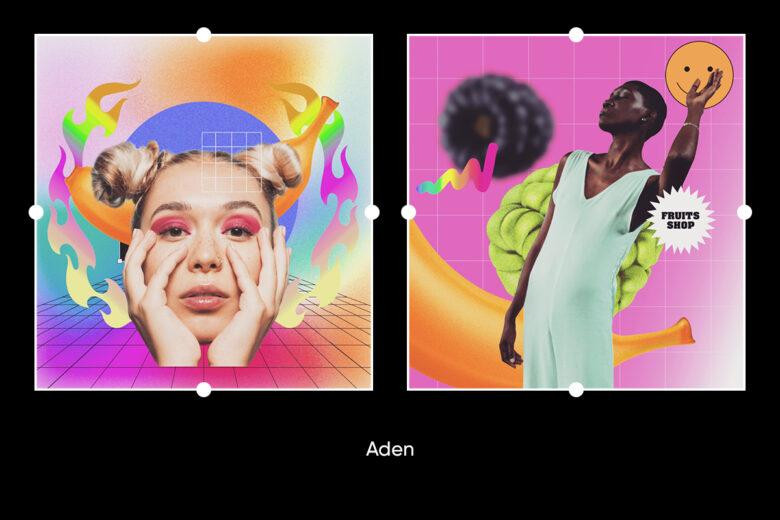 Gingham

Reyes

Slumber

Crema

Aden

Cool blue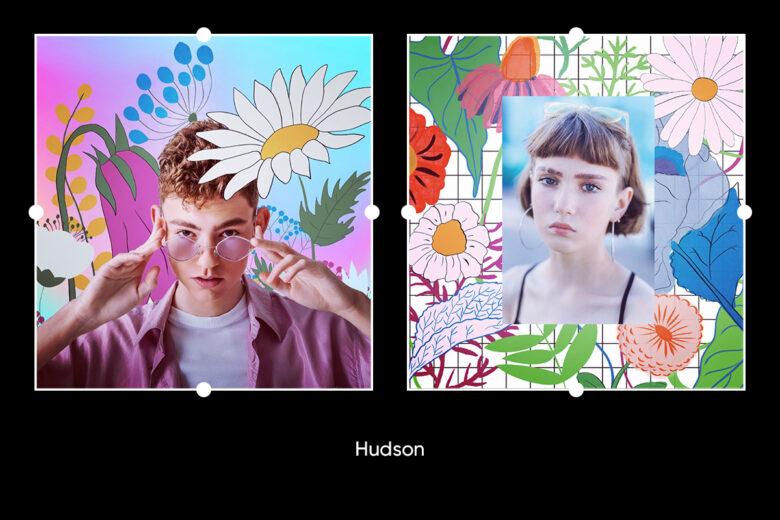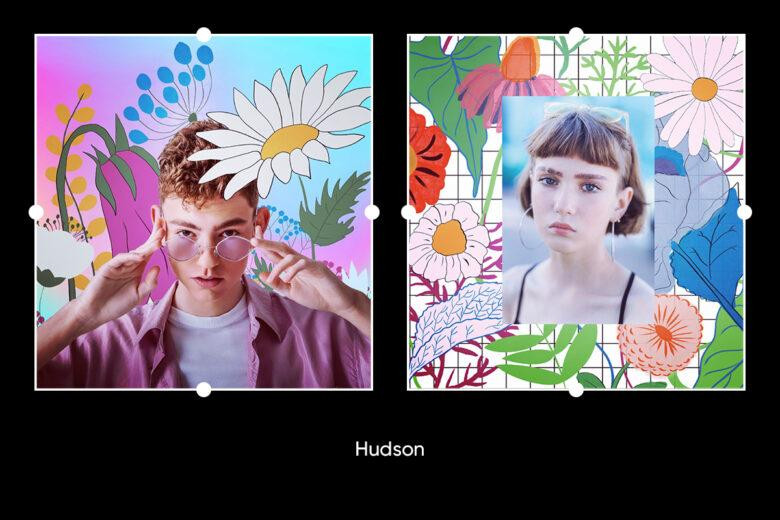 Clarendon

Amaro

Hudson

X-Pro II

Nashville
Black and white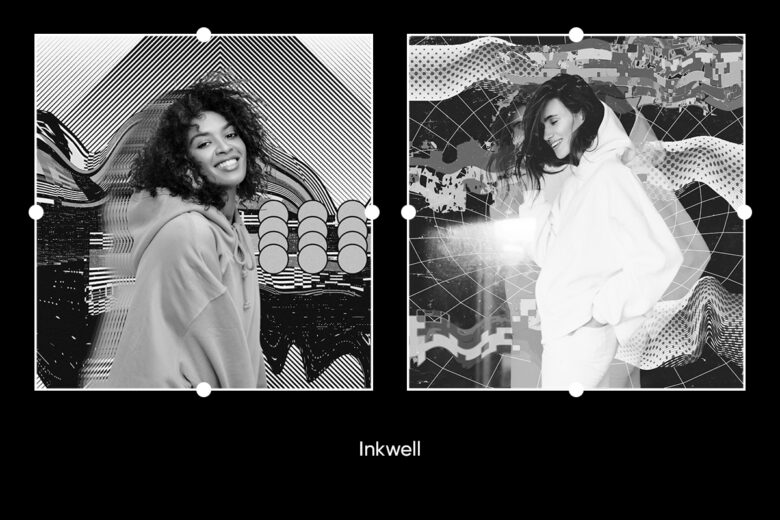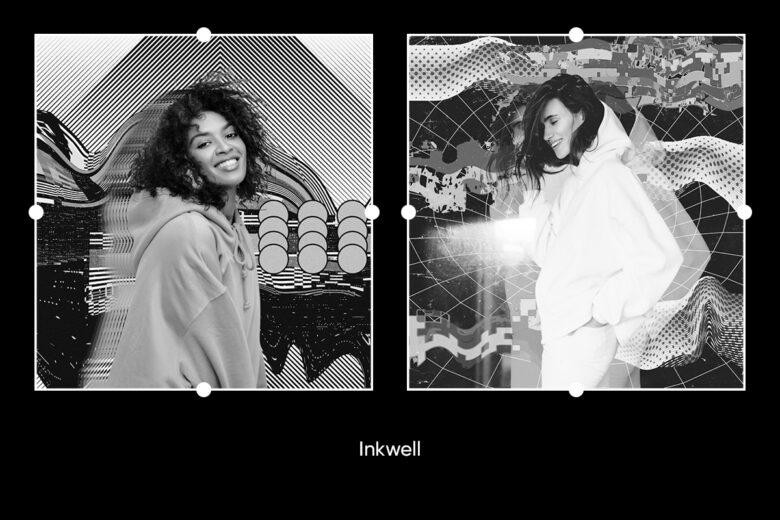 Moon

Willow

Inkwell
Warm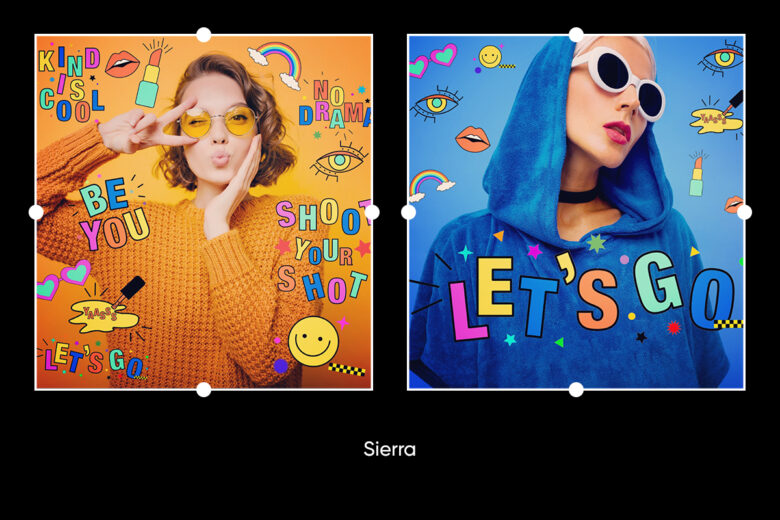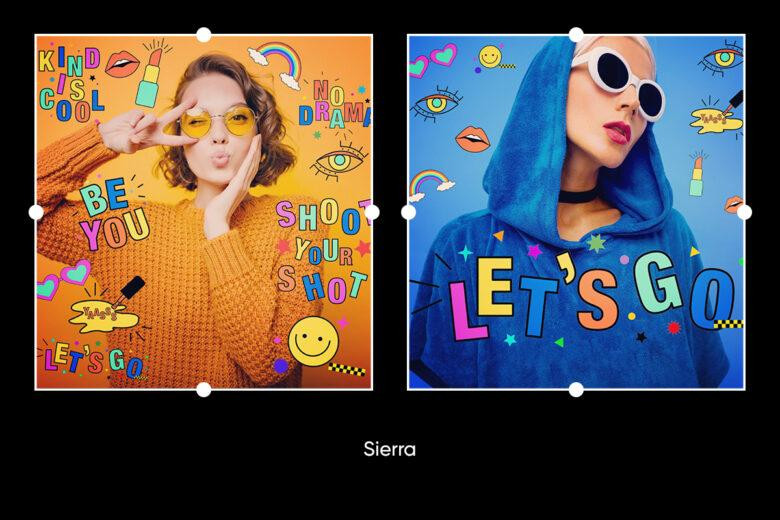 Lark

Mayfair

Rise

Valencia

Sierra
Bold contrast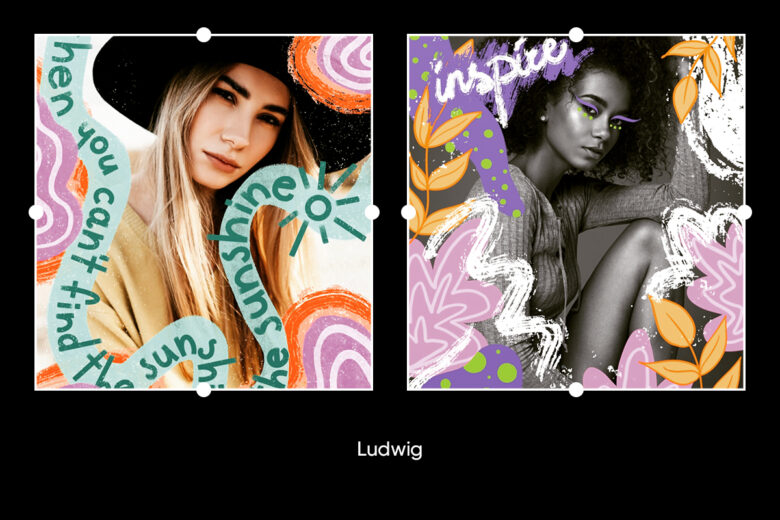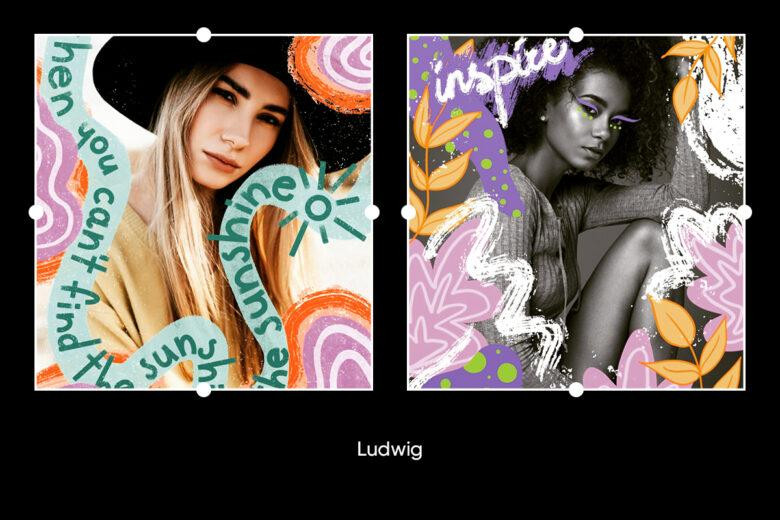 Juno

Ludwig

Lo-Fi
When and how to filter pictures
Wondering when to use photo filters? The honest answer is, most of the time. If you end up with a photo that's got the right amount of brightness, saturation, and contrast, then more power to you. More than likely, however, your photo could benefit from a little transformation. Using a photo filter can add a layer of sophistication to your image and help it look more refined.

Although Instagram's in-app filters are classic, they don't really compare to those of aesthetic photo editing apps. If you want a unique look, check out How Do You Use Photo Filters? for more information.
How to use filters for a professional photo finish
On the web
1. Open the Desktop Editor and click on Upload.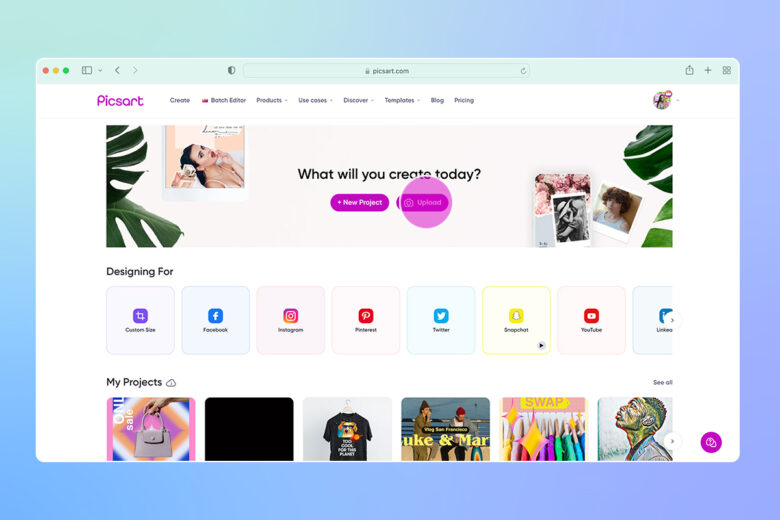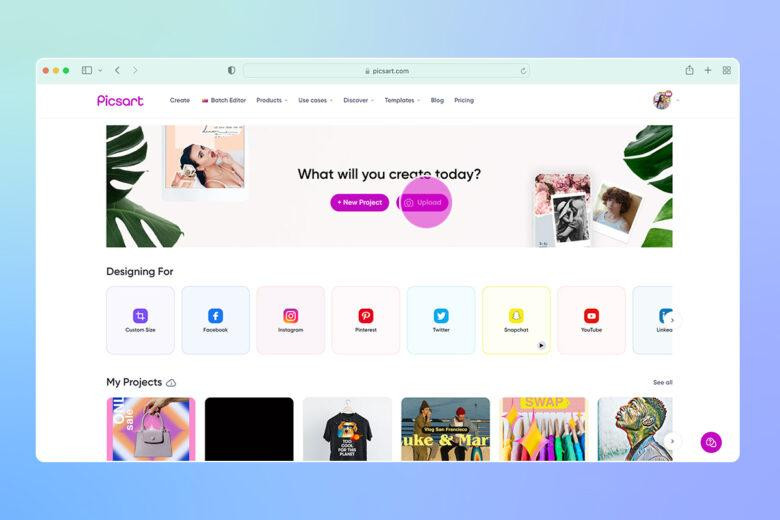 2. Select the image you'd like to edit.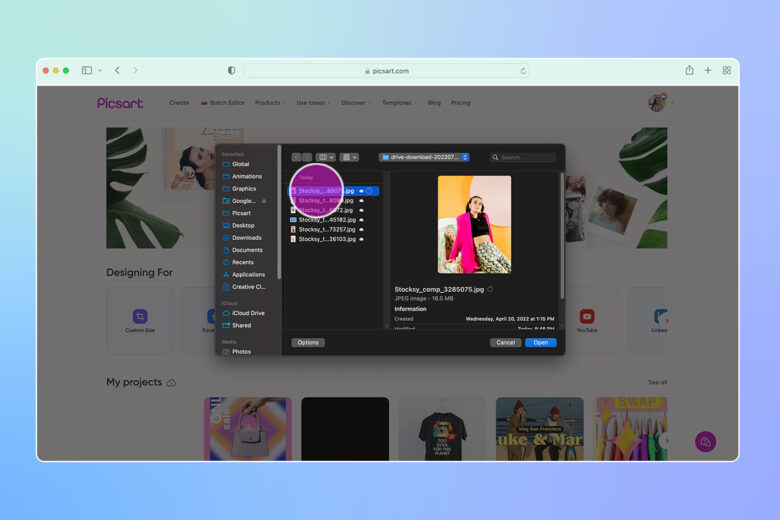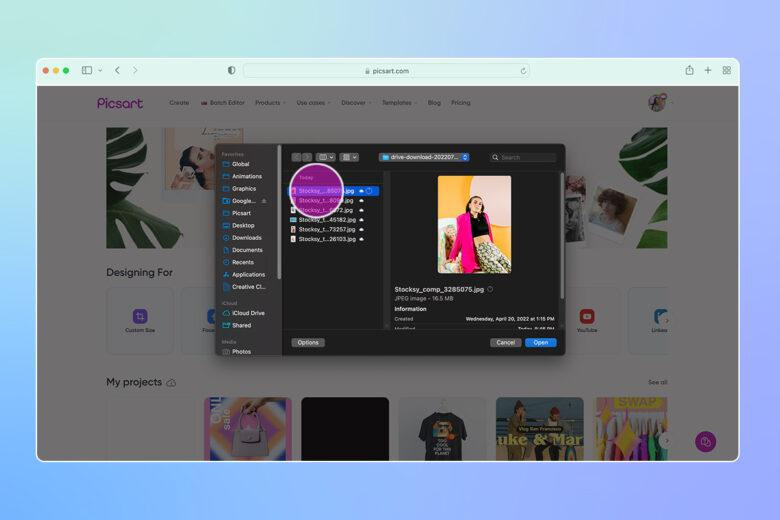 3. Enhance your image with graphic effects such as stickers or text, if required.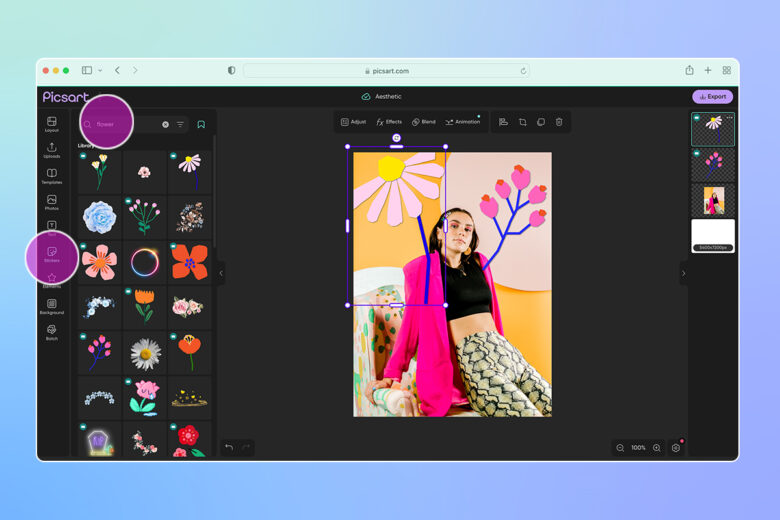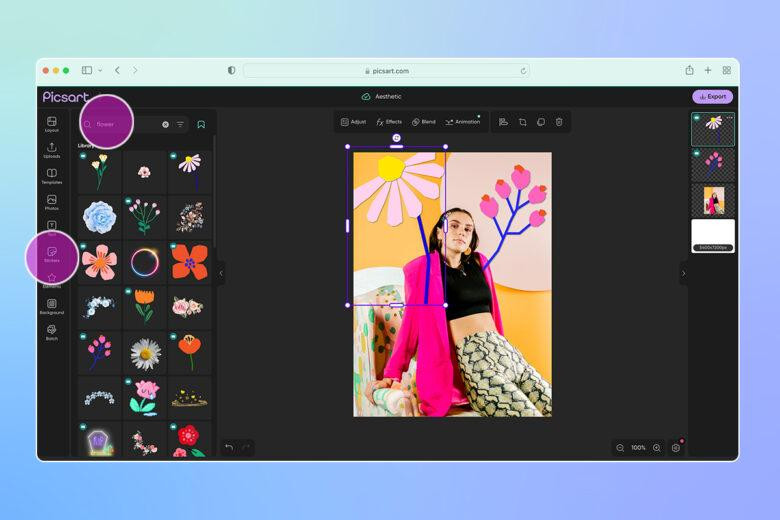 4. With the final composition in place, click on the Effects tool, and browse the options in the navigation panel to the left of the canvas.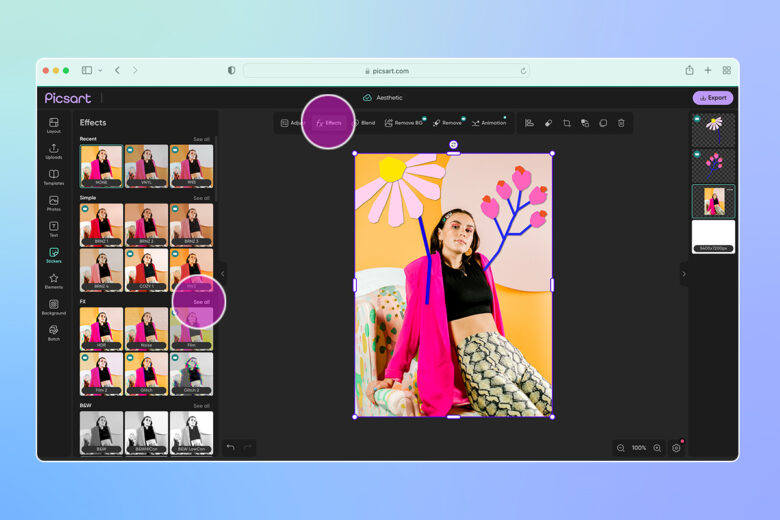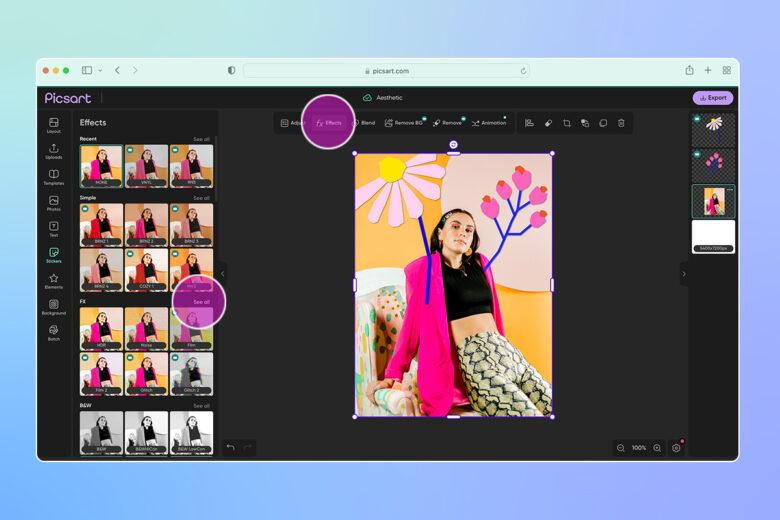 5. Preview the filters on your image and apply the one that best aligns with your aesthetic.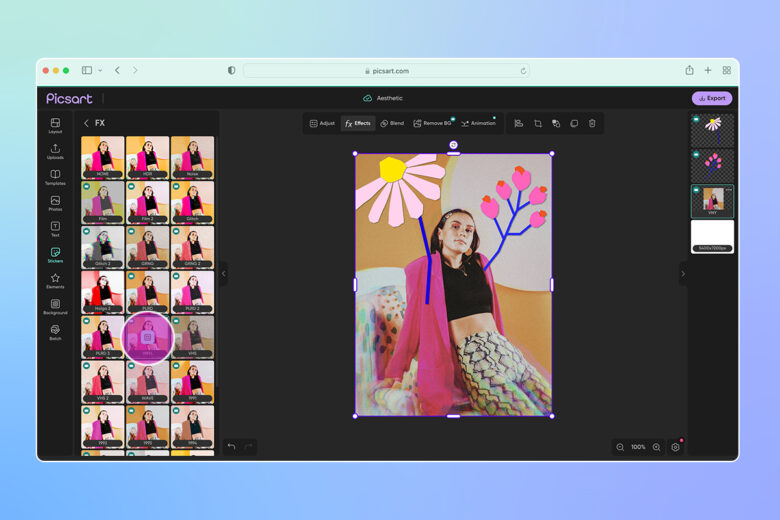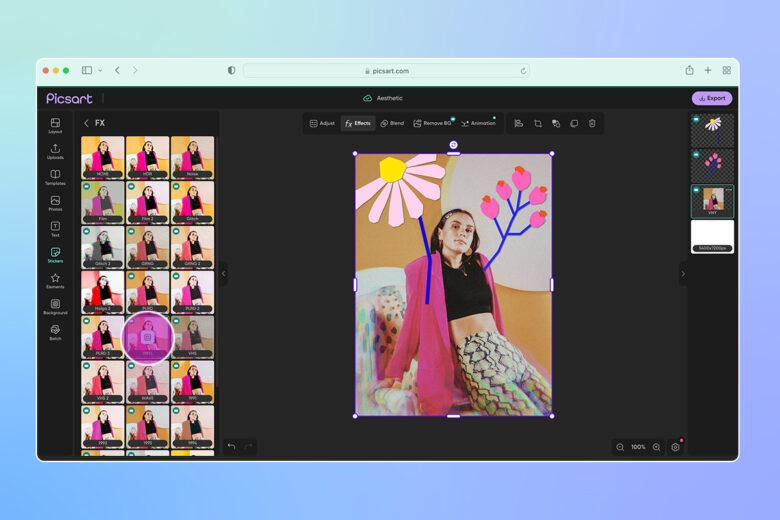 6. Make sure to save your work and download it for use on Instagram.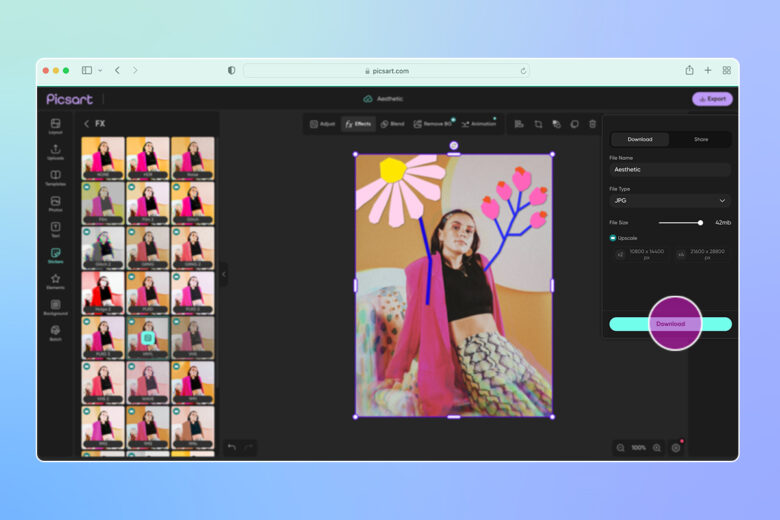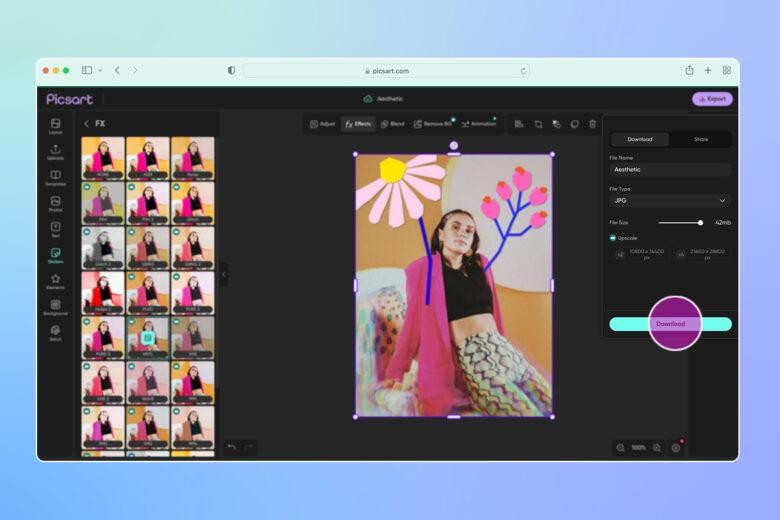 On mobile
1. Open the Picsart app and tap on the + at the bottom of the screen.
2. Scroll down to Photos and select an image to edit.
3. Tap on the Remove BG tool.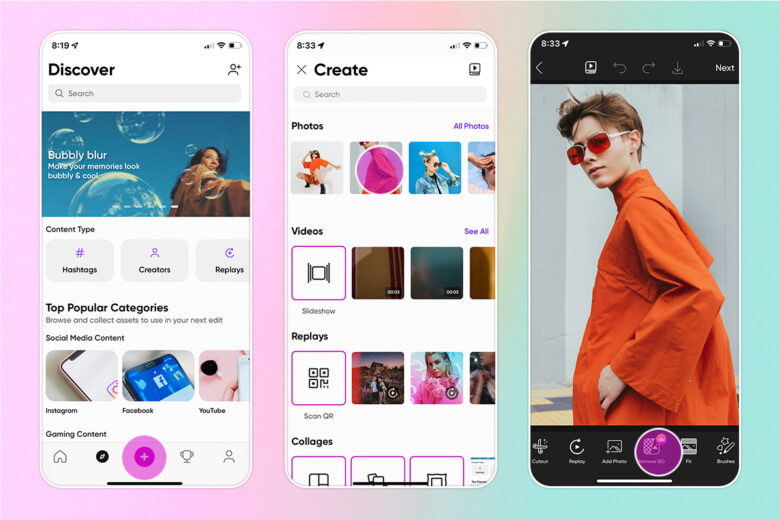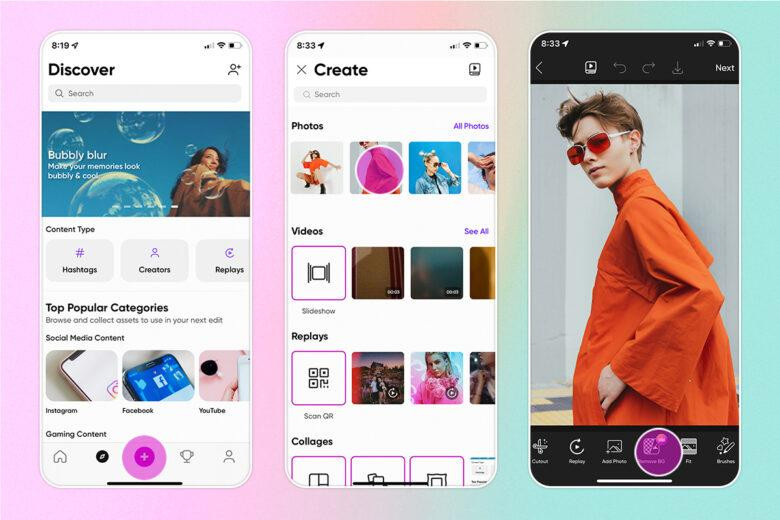 4. With the original now gone, tap on Backgound and browse the options of premade replacements until you find one that fits your aesthetic.
5. Ready to add a filter? Tap on the Effects tool to load the options.
6. Browse and preview the filters on your image before selecting the one that works best for your desired effect. When you're done, save and download for use on Instagram.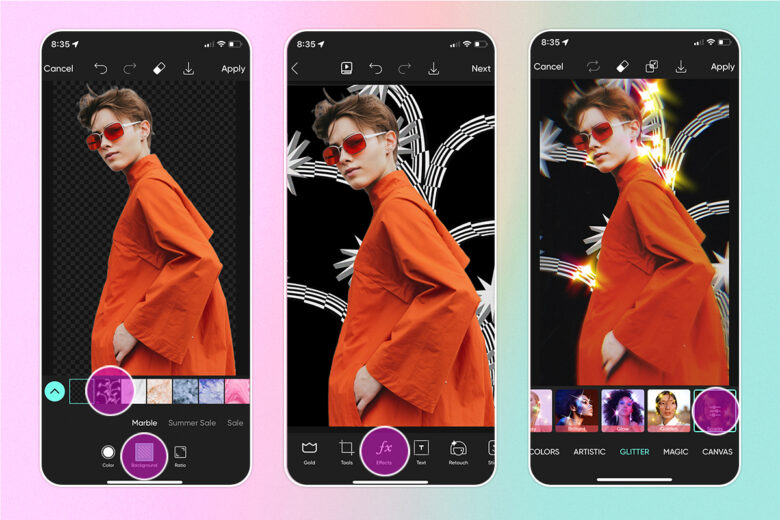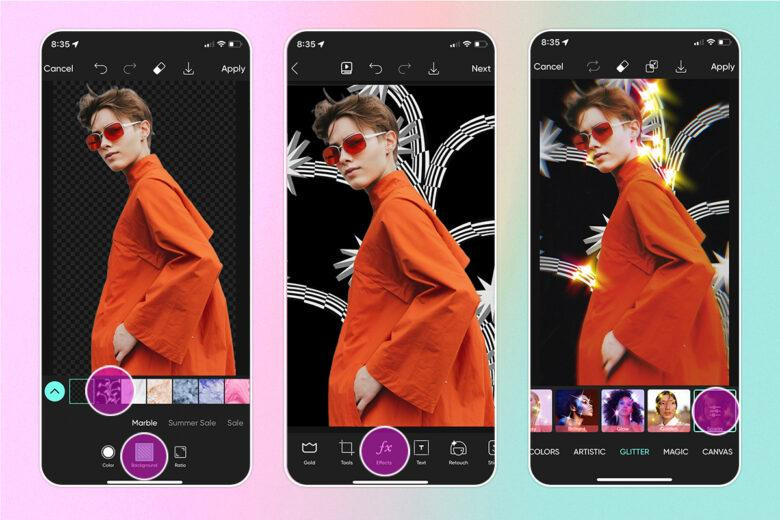 Pull it all together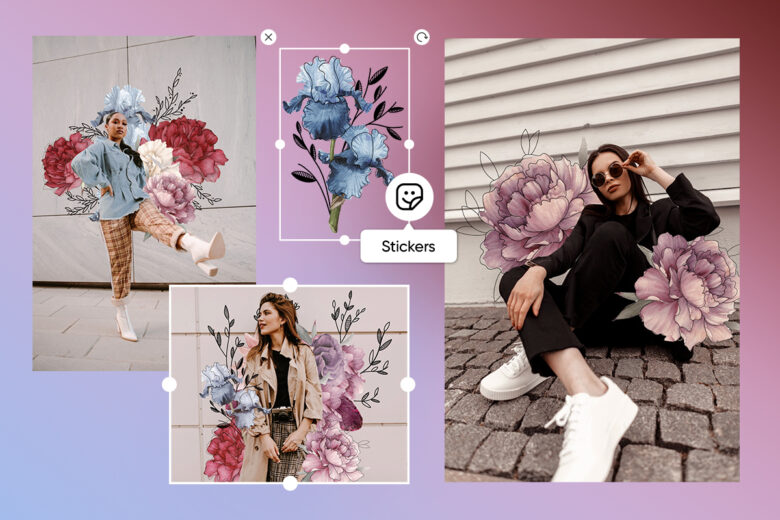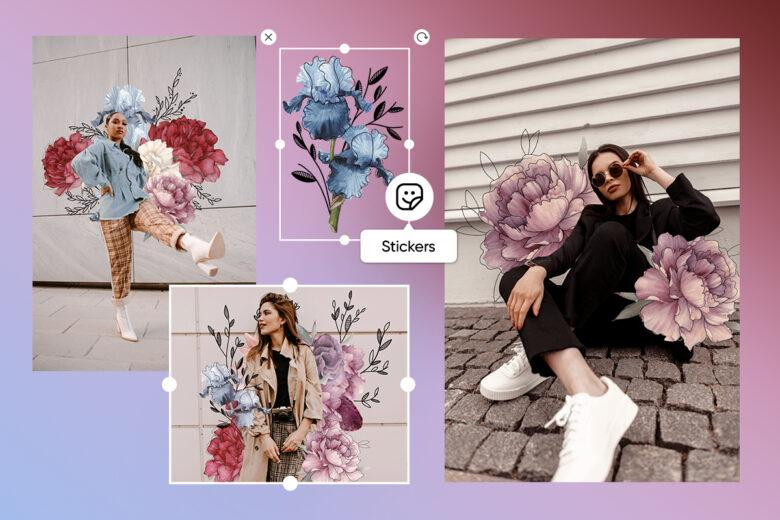 With the right aesthetic photo editing apps at your disposal, creating a brand look and feel is easy.
Whether you follow all of the above guidelines or not, is your call. Nothing is set in stone when it comes to aesthetic. In fact, it's fun to bend the rules from time to time. As long as your aesthetic reflects who you are and you feel good about it, that's what matters. Your aesthetic can even change over time as your brand grows and develops. Your audience is there because they've made a connection with you. A good aesthetic is a key component of that relationship. Like any relationship, it requires care and attention.

Picsart is a full ecosystem of free-to-use content, powerful tools, and creator inspiration. With a billion downloads and more than 150 million monthly active creators, Picsart is the world's largest creative platform. Picsart has collaborated with major artists and brands like BLACKPINK, Taylor Swift, the Jonas Brothers, Lizzo, Ariana Grande, Jennifer Lopez, One Direction, Sanrio: Hello Kitty, Warner Bros. Entertainment, iHeartMedia, Condé Nast, and more. Download the app or start editing on web today to enhance your photos and videos with thousands of quick and easy editing tools, trendy filters, fun stickers, and brilliant backgrounds. Unleash your creativity and upgrade to Gold for premium perks!