Photo filters are the best and quickest way to enhance photos with just a tap of a button. When photo filters on Instagram and Snapchat came into existence, they truly changed the game forever. Now, the number of photo filters available on social media and photo editing apps are virtually endless — and it's almost hard to imagine a photo without a filter!
As photo filters continue to evolve and expand, it can be hard to keep up and pick the right one for your image. Each of your photos tells a story, so think of photo filters as a way to help you define your narrative. Are you going for a vintage vibe? Perhaps a vibrant, colorful look for the summer? How about a romantic black and white theme? Either way, it's crucial to perfect your image before sharing on Instagram or Facebook. That's why we've curated the best-in-class photo filters for every occasion, so get ready to bookmark them!
How to Get IG Filters
You probably have your go-to filters when it comes to posting on Instagram. Clarendon, Valencia, X-Pro II, and Lo-Fi are among the many iconic IG filters you recognize by name. But did you know that PicsArt has an incredibly diverse library of filters that outshine any Instagram filter you've seen? It's true!
First, how do you use photo filters? 
Open the PicsArt app and tap on the plus sign at the bottom of your screen.

Upload an image you'd like to edit.

Tap Effects to see an impressive collection of

photo filters,

and select one!
You'll quickly notice that PicsArt goes above and beyond when it comes to filters and effects. Its unique categories such as FX, Artistic, Magic, and Pop Art contain amazing filter options guaranteed to make your photos stand out. Whether you're going for a subtle change in tone or an extreme artistic distortion, PicsArt has a whole spectrum of different filters you can choose from! 
So, which filters are best? We'll cover some of the most popular PicsArt filters ranging from trendy and loud to classic and soft. 
Trendy and Grainy


A grainy photo filter is trending right now. Check out Noise, GRNG, and GRNG 2 to give your photo an interesting high-grain, textured look.

Cinematics


Film-inspired filters are forever popular. Our favorite movie-like filters are Cinerama, Film, Film2, and Film3.

A Glitch in the System


Check out these edgy filters that give your photos super cool glitchy effects: Glitch and Glitch2.



'90s Throwback


Who doesn't love the '90s? Try any of these '90s throwback filters that will literally send you back in time: 1991, 1992, 1993, 1994, 1995, 1996.

Black and White


The ever-so-classic black and white filter is now elevated thanks to PicsArt. Play around with these outstanding black and white filters to find the perfect one: B&W, B&W HiCon, B&W LowCon, Film B&W.
Go Next Level With Instagram Face Filters
Face filters are officially the new craze on Instagram! IG added this popular feature following in the footsteps of Snapchat, the original social media platform that pioneered face-detection technology. You'll recall some of Snapchat's primitive face filters, such as the flower crown and dog filter, which have long evolved since the early days. Nowadays, there are endless options of dazzling, entertaining, and ingenious face filters that truly add a wow factor to your selfies. Some of the most popular Instagram face filters available on the app right now include Summercam by yulia.kors (for a vibrant summer sparkle), Spring Bloom by Instagram (for a soft floral look), and let's not forget How old do i look? by ferdaysss (which honestly can give you terrifying results. Seriously, try at your own risk!) 
PicsArt Face Filters That Mesmerize 
If you want to impress your followers with some extraordinary face filters, check out PicsArt's collection on Instagram. 
Open Instagram stories and scroll all the way to the right and click Browse Effects.

Type "PicsArt" in the search bar and select PicsArt's official Instagram page under Creators.

Try them all out!
Check out our favorites: Floating Clouds and Earth Face. Floating Clouds will leave you feeling heavenly and serene, while Earth Face gives you a bold, Earth Day vibe with a sense of global connectedness. Make sure to hit the download icon (downward arrow) to save these face filters to your library!
What Is Layering Photo Filters All About?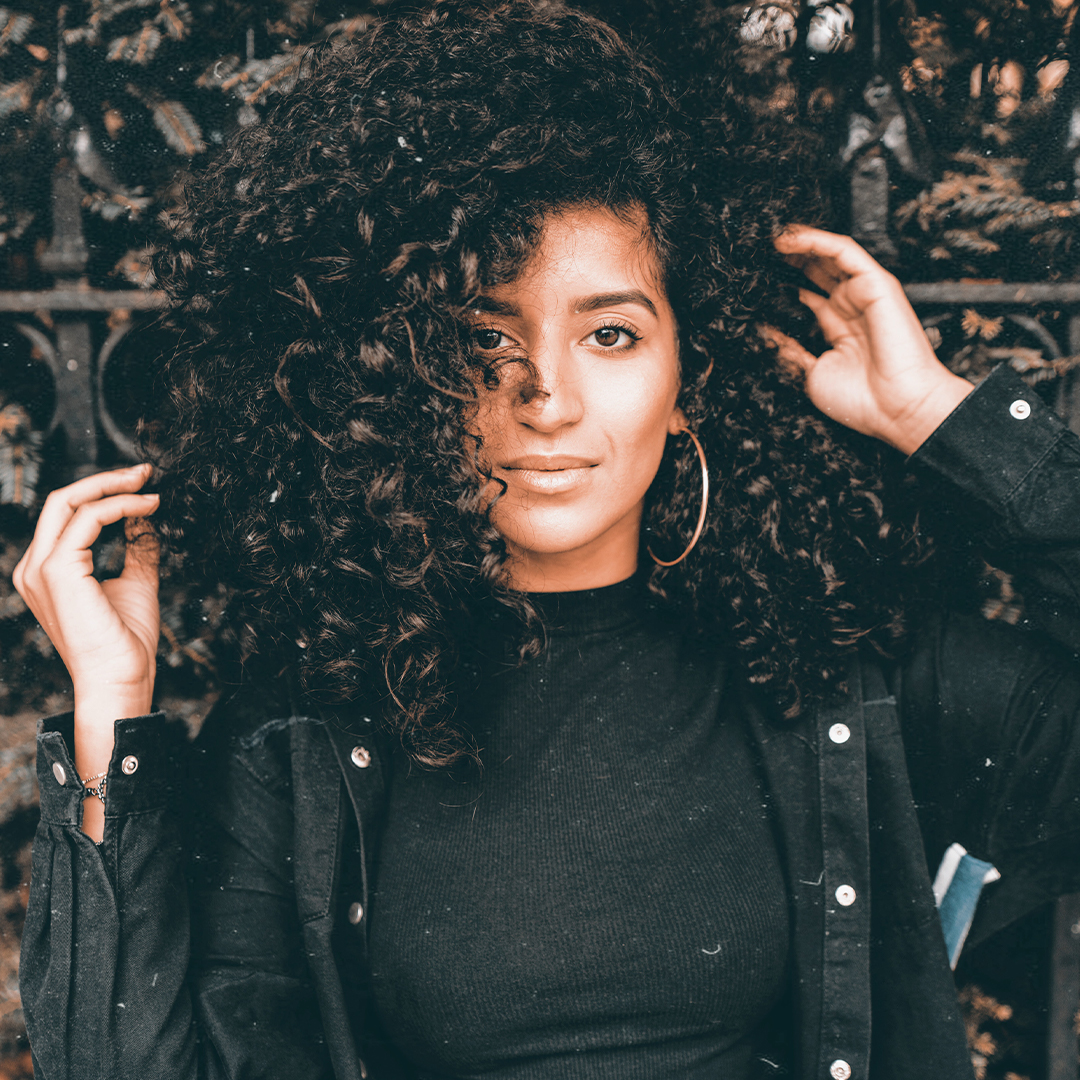 PicsArt has a brilliant editing tool that allows you to layer on your photo effects. What does this mean, exactly? Let us paint you a picture: You have a stunning photo you want to edit and post on Instagram. You go through each and every IG filter and pick out some of your top choices you would potentially use. After the process of elimination, you narrow it down to four IG filters. You keep switching back and forth between them, but simply can't decide. Ludwig? Sierra? Maybe Hefe? Or you decide to completely change direction and consider a black and white filter. The point is, landing on one IG filter can be a tough decision! 
If you've experienced anything close to this, then get ready to be wowed by PicsArt's layer feature. This tool allows you to continually add layer upon layer of special effects to your photo. If you can't decide between ten photo filters, you can literally use them all! The possibility of using multiple filters on one image is innovative and exciting. It allows you to really have fun with your editing skills and produce a final product that's super unique. 
PicsArt Features a Library Full of Inspiration
There are countless ways to combine different filters and make your photo a real piece of digital art. If you're looking for some inspiration, check out the home feed on the PicsArt app. You will not be disappointed! 
Scroll through the feed and you'll find a whole community of PicsArt users showing off their editing skills in some stunning photos. You are guaranteed to land on a few photos that just wow you. Click Try underneath any image to take those effects for a spin through PicsArt's exclusive Replay feature. You can literally recreate the same look on your own photo, and the app provides a step-by-step replay on how to get it done! You can even skip any steps of the photo effect you don't want. For example, if step 1 says to crop your photo, you can simply skip that step if you want to keep your photo size as is. How cool is that?!
Now that you've learned all there is to know about photo filters, get out there and wow your followers with some winning edits and filter combinations.  Who knows, maybe you'll create the next trending Replay that millions of PicsArt users will gather inspiration from! 
PicsArt all-in-one Photo and Video Editor, Collage, and Sticker Maker is the world's largest creative platform with over 150 million monthly active creators and influencers. PicsArt has collaborated with major artists and brands like Taylor Swift, The Jonas Brothers, Gwen Stefani, Maroon 5, Lizzo, Meghan Trainor, One Direction, MONSTA X, Warner Bros. Entertainment, iHeartMedia, Condé Nast, and more. Download the app today to level-up your photos and videos with thousands of quick & easy editing tools, trendy filters, fun stickers, and brilliant backgrounds. Unleash your creativity with PicsArt and upgrade to Gold for awesome premium perks!