Behind every great design is a designer with a deep appreciation for fonts. From flyers to album covers, typography is an undeniably important part of designs. And brush stroke fonts are the latest craze in the world of typography. Their unique look and versatile nature make them a great addition to the arsenal of any designer.
If you're left scratching your head and wondering, 'What are brush stroke fonts?' you've come to the right place. Let's dive in deeper.
What is a Brush Font?
Brush fonts are a popular type of script typeface originally designed by Robert E. Smith. Paintbrush fonts usually imitate the look of handwritten letters applied by an ink brush. At first, there was a single well-known brush script, however as time went on, designers developed different variations.
Currently, you'll be able to find hundreds of brush stroke fonts. Some are more realistic looking while others go for a more minimalistic look. As there are different types of ink brushes available, it's only natural for brush scripts to be just as diverse.
Brush fonts are often also referred to as handwritten fonts or calligraphy fonts. However, while there are a lot of similarities between these types of fonts, there are also a lot of differences.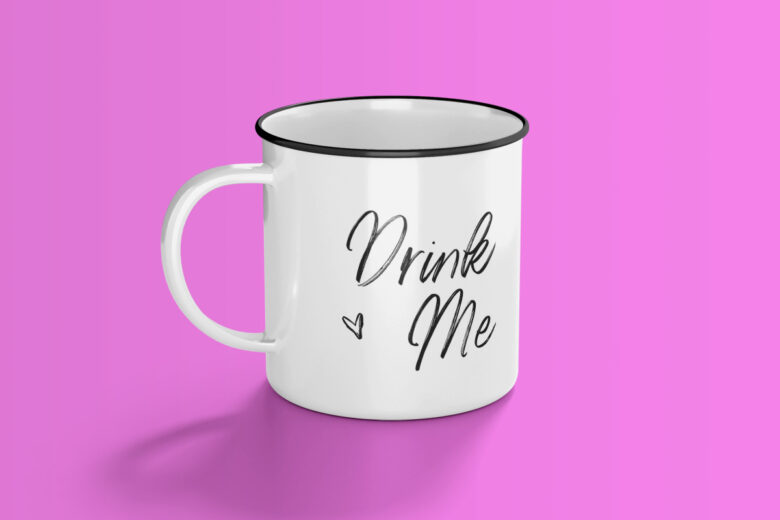 The Story Behind the Brush Stroke Font Trend
As mentioned earlier, the brush stroke script was first introduced by Robert E. Smith in 1942. The font was originally designed for the American Type Founders, which was a company responsible for 85% of all typefaces manufactured in the U.S..
The deliberately irregular letters of the brush script resembled actual handwriting and made it stand out among other fonts. This unique look helped it earn almost immediate success upon release. The popularity of the brush stroke font was apparent among advertisers and retailers. It actually became hard to find posters that didn't use this script throughout the 1940s.
However, the popularity of the font didn't fade with time as some would expect. The brush stroke font continued to dominate the typeface market through the 1950s to the 1960s. While not as influential as before, the script manages to remain popular even to this day. The nostalgic association with the post-WW2 era makes this font an interesting choice in any design.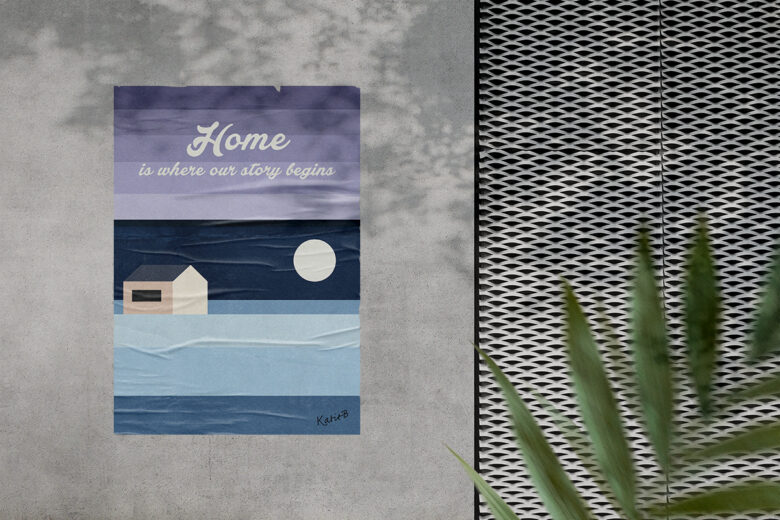 Best Brush Fonts
Now that we know all about the history and the success of the brush fonts, it's time to choose one which will suit your design. There's a huge variety of brushstroke brushes available, so to make things easier we've compiled a list of the best. Whether you're designing an elaborate poster or a simple Instagram post, we have the perfect font for you.
Top 10 Best Brush Fonts
1) Bready Regular
Bready Regular is a unique brush font that is guaranteed to stand out in any design. The letters emulate intricate brush strokes, making the text look handwritten. The effect is both elegant and wild with graceful flourishes that create a sense of movement. It's a font best suited to the creation of logos or for the title section of a poster.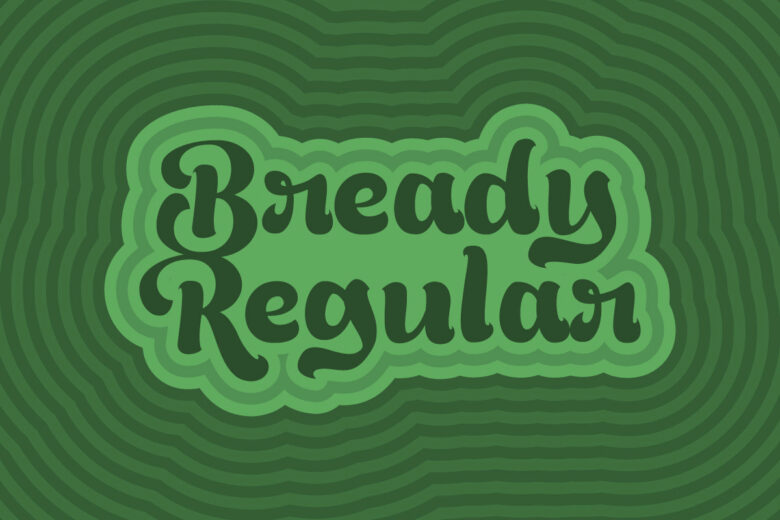 2) Clear Line
If you want something simpler, then Clear Line is a great choice. Both the uppercase and lowercase letters are jampacked with personality, despite its simple appearance. Clear Line is a suitable font for both logo design and larger text. The easily legible nature of this font makes it a perfect candidate for communicating huge quantities of information.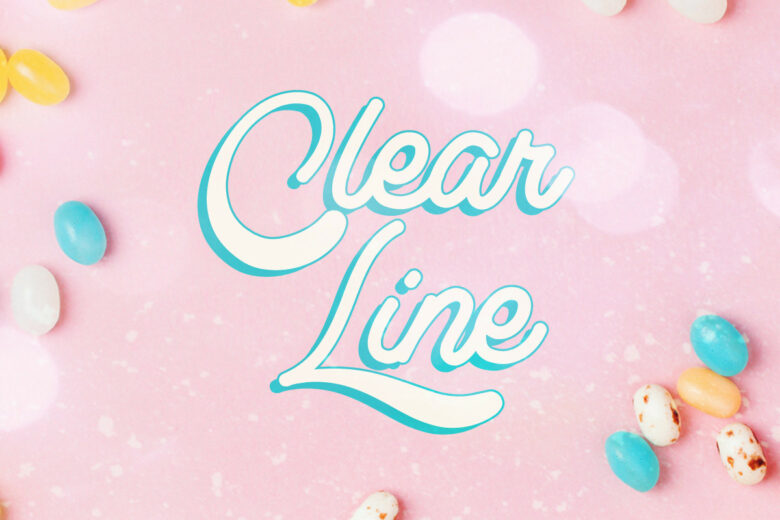 3) Rakoon
Rakoon is a bold paintbrush font with a fun personality, just like its animal namesake. If a master calligrapher was given a bold ink brush their writing the result might resemble this font. The rounded nature of the letters makes the font relaxing to look at. You can use it on posters, websites, or for logos for a bold yet fun look.
4) Lakesight
Designed by Måns Grebäck, this hand-crafted typeface works great in logotypes and for titles and slogans. Balancing that designed-by-hand characteristic with oodles of flair, this font will add a warm, welcoming finish to any design.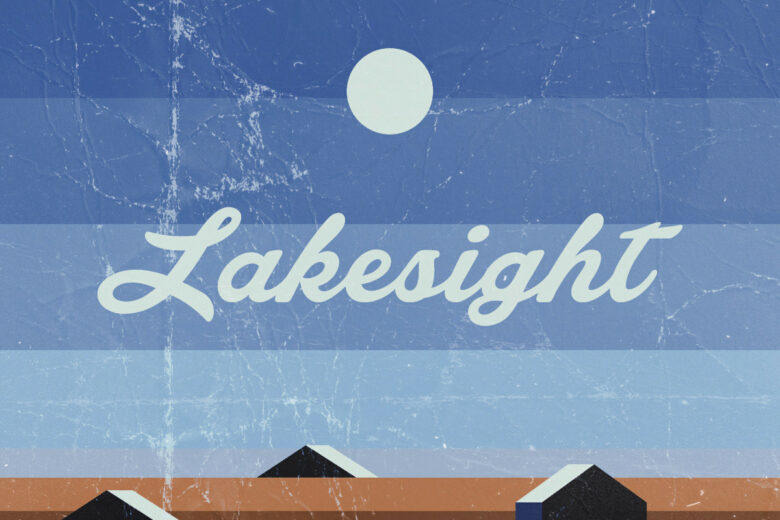 5) Harlow Solid Std
Harlow Solid Std, designed by Collin Brignall, is perfect for creating interesting logos, and branding projects. The elegant, loopy strokes in the uppercase letters and the simple nature of the lowercase letters make the font look balanced. While you can use Harlow Solid Std for almost any project, it's ideal for logos, packaging, and as a stylish text addition to any background image.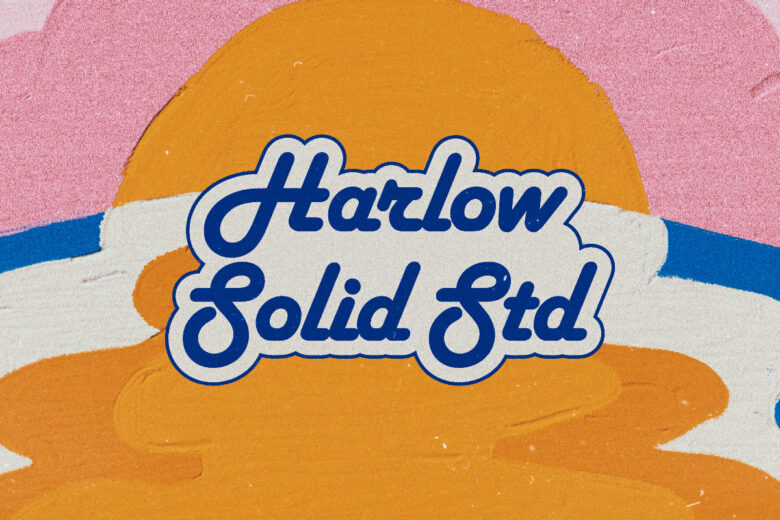 6) Rethinker
Rethinker is a font that combines style and beauty with a versatlity that can lend a deft touch to a broad range of design projects. You could consider Rethinker for anything from wedding programs and invites to elegant poster design and branding.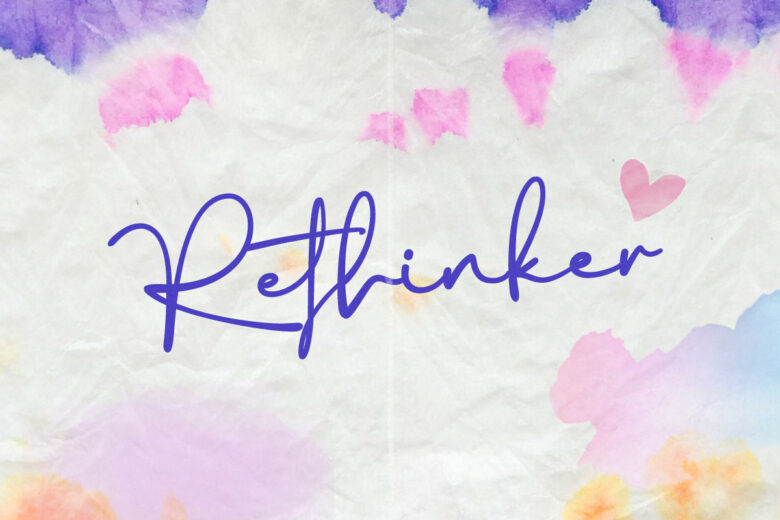 7) Amadeo Std
Unlike other fonts, Amadeo Std offers a thin and bouncy lettering style. This font is perfect for minimalist designers. It can be difficult to use for someone who's just getting started with typography, so experimention and practice is key.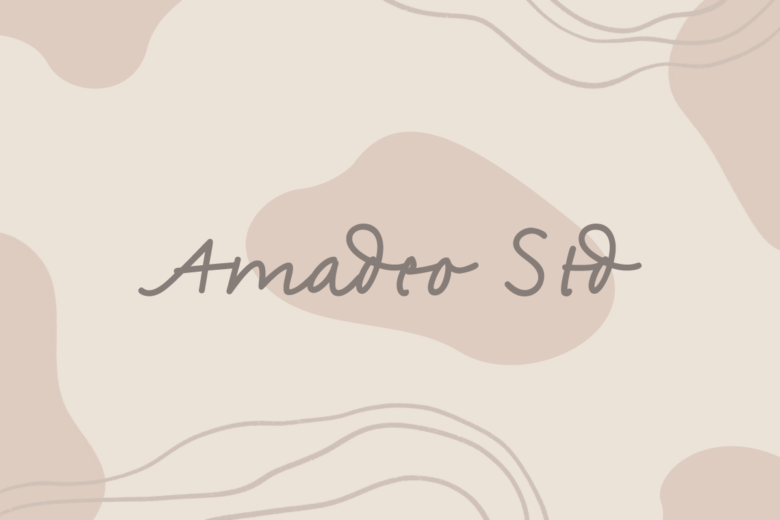 8) Mandarin LT STD
Mandarin LT STD is a font that closely resembles the style of Chinese characters also known as Hanzi. The best part is that you don't have to know the language to use this font. It works perfectly with English letters while managing to preserve the Chinese aesthetic. Although it's usually intended for specific designs, you can still go wild with Mandarin LT STD. It's a unique brush font and is perfect for poster and logo designs.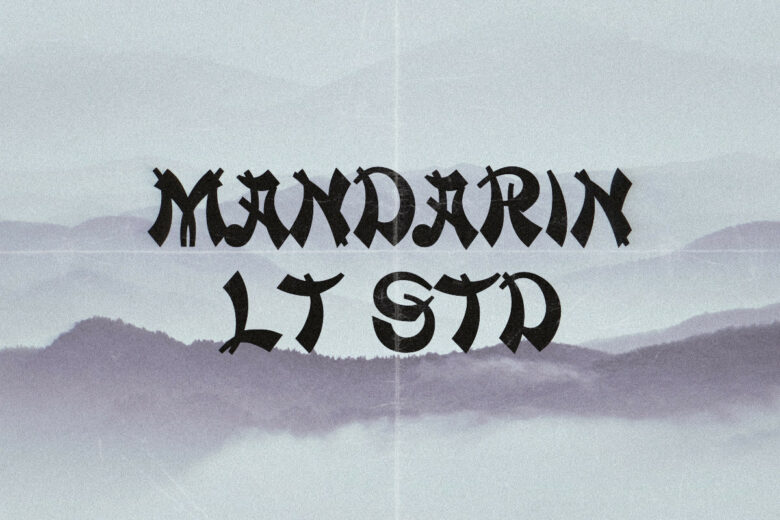 9) Lafayette
Lafayette is a special, marker-style font that offers subtle imperfections and irregularities. If you want to make a statement with your design, then this font is the perfect choice.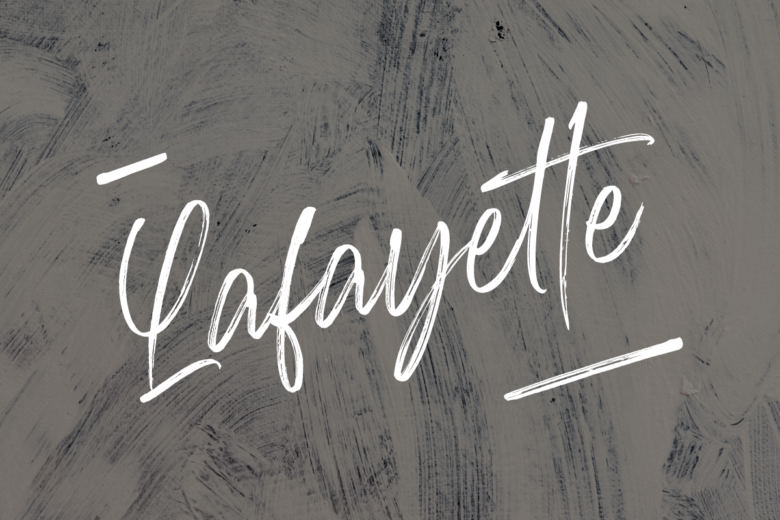 10) Lettering Delight
Just as the name suggests, Lettering Delight is a joy font to work with. With its stylistic alternates among lowercase and uppercase letters, as well as decorative swashes that leave a lasting impression, Lettering Delight is a great addition to your font collection. This font will certainly help your designs stand out, especially when used right.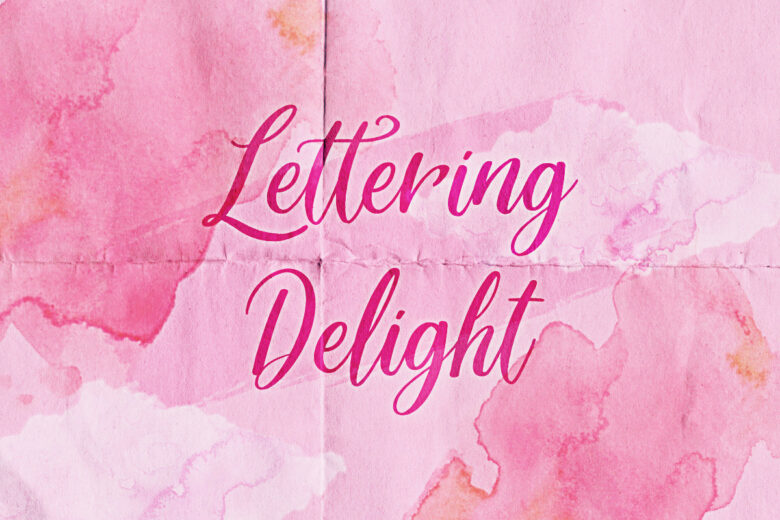 How to Compliment Paint Brush Fonts in Designs
Complimenting brush stroke fonts isn't particularly difficult to pull off, but you do need to show some restraint. Brush stroke font, more often than not, are really out there and expressive.
You need to design around the boldness and upfrontness of brush stroke fonts. You might think that every design you've seen that uses brush stroke fonts is actually quite minimalistic, simple, and elegant. But that because the overall design around the font is kept to a minimum, rather than the font itself.
So when you use one of these fonts, make sure not to go overboard with the design. Use a simplistic and graceful background. Make sure the dominant color in your background is tasteful, smooth, and light on the eyes. Finally, add a grungy or a vintage filter to bring the whole thing together. Something like GRNG2 or VHS in Picsart would do the trick.
Create Designs Using Brush Stroke Fonts
Let's start editing your own brush font designs, by simply following these steps:
On the App
1) Open the Picsart app on your phone and tap the purple + button to start editing.
2) Select a photo you'd like to use as a background. You can upload a photo from your own library or select from thousands of Picsart stock ideas.
3) Tap the Text tool in the bottom menu and type in the copy that you want on your final image.
4) Tap the pink arrow to expand the font menu, then tap the Brush button to open the brush stroke fonts.
5) Select any of the fonts that you like and your text will change accordingly.
6) Add any additional effects and adjustment to your liking and tap Apply.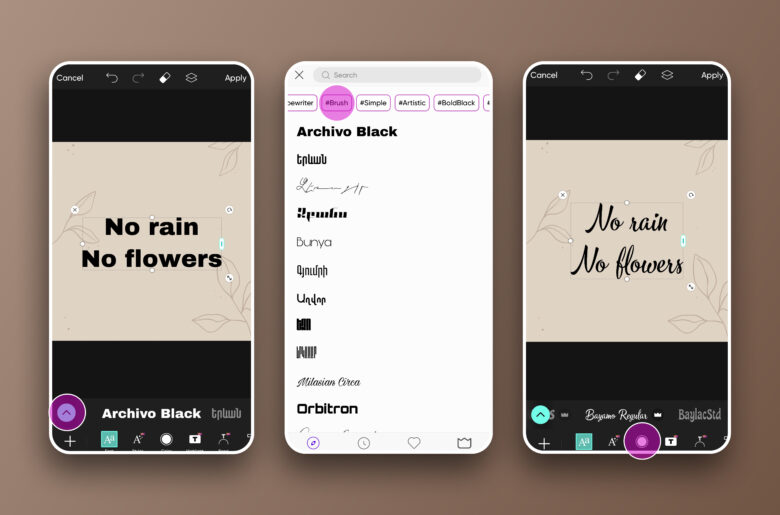 On the Web
If you want to create designs using brush fonts online? Easy:
1) Open the Picsart Online Editor and click the New Project button to start editing.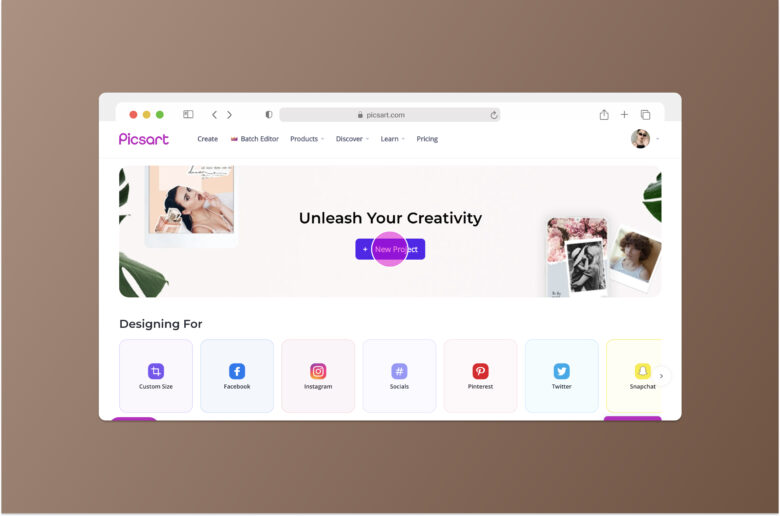 2) Select a photo you'd like to use as a background. You can upload a photo from your own library or select from thousands of Picsart stock images.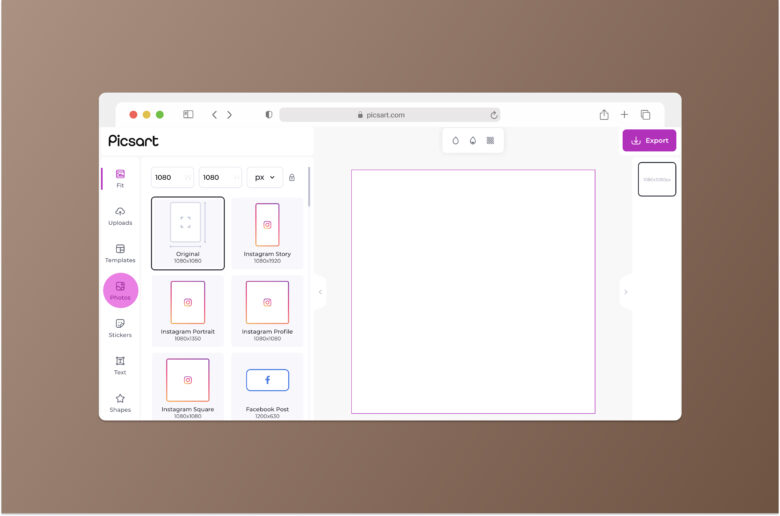 3) Click the Text tool button in the left menu then select any of the presented font templates.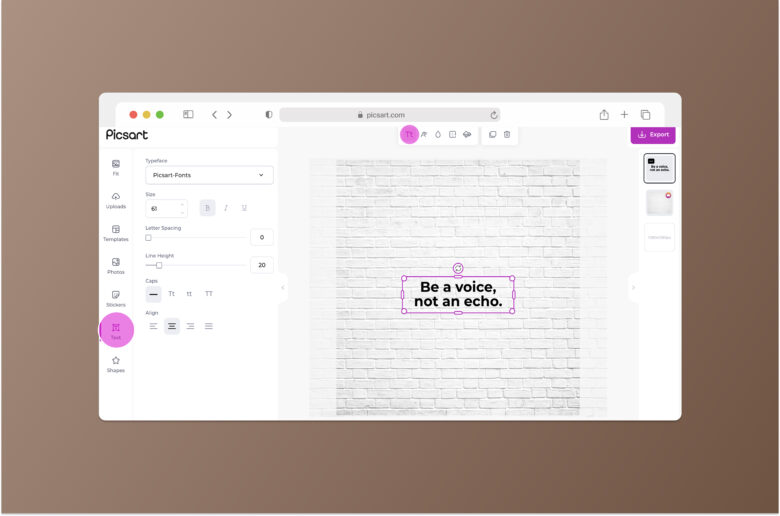 4) Type in the text that you want and adjust the surrounding box until you're satisfied with its size and position on your image.
5) Add any additional effects and adjustment to your liking and click on Export when you're done.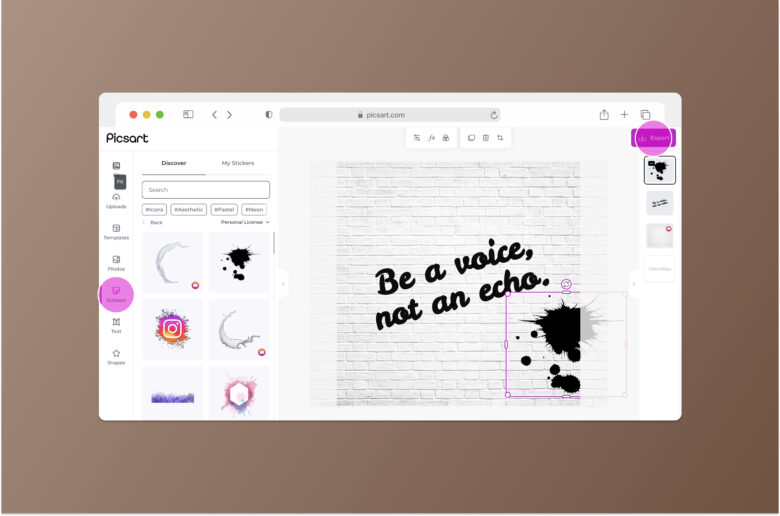 Picsart is a full ecosystem of free-to-use content, powerful tools, and creator inspiration. With a billion downloads and more than 150 million monthly active creators, Picsart is the world's largest creative platform. Picsart has collaborated with major artists and brands like BLACKPINK, Taylor Swift, the Jonas Brothers, Lizzo, Ariana Grande, Jennifer Lopez, One Direction, Sanrio: Hello Kitty, Warner Bros. Entertainment, iHeartMedia, Condé Nast, and more. Download the app or start editing on web today to enhance your photos and videos with thousands of quick and easy editing tools, trendy filters, fun stickers, and brilliant backgrounds. Unleash your creativity and upgrade to Gold for premium perks!