Imagine this: you spend hours researching the right camera to buy, add it to your cart, and only then realize it doesn't come with a lens. As if it weren't difficult enough to narrow down camera options in a sea of excellent, comparable pieces, you now have to find the perfect lens, too. Yes, this will take a little more work, but almost everyone goes through it. Many cameras only ship with the base – that is, the body of the camera minus the lens – and it's up to the photographer to pair it with the right lens.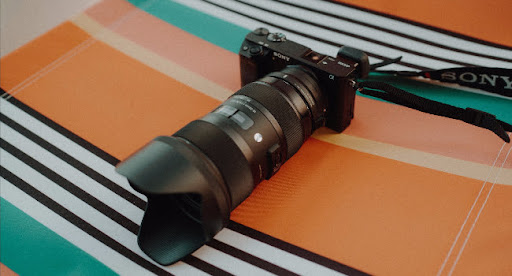 Before you start feeling overwhelmed, remember that you probably already have a solid idea of the kind of lens you need without even beginning your research on all of the options out there. First, you need a lens that fits your camera, so filtering for this factor will narrow things down a bit. Secondly, you know what kind of photos you want to take, which is essential when selecting a lens. Since each type of lens has a different function, if you know how you plan to use your lens, you're off to the races. 
Below, we'll run through the basic categories of lenses, and you can breathe out a sigh of relief upon seeing that it's a pretty finite list of three general genres: everyday options, ones for photographers who love a close-up, and ones for those who want to capture objects at a distance. 
All lenses, no matter their specialty, mechanically function in the same way. They take in rays of light and, using glass, direct those rays toward the film. In the case of digital cameras, these redirect light toward a sensor. If you think this sounds familiar, that might be your anatomy classes coming back. Yes, a camera lens works a lot like the human eye. 
Every lens also has a focal length, measured in millimeters. It cues us into the grade of magnification of the lens and the angle of view. The higher the focal length, the better magnification. Lenses with a higher focal length also have a narrower angle of view. Simply put, this means that you get less in your shot. Think of it as using a microscope. You may get excellent magnification, but you can only see on whatever you've focused the lens. 
Finally, while it's a good guess that focal length has something to do with the length of the lens, it's not entirely as cut and dry as that. Focal length represents the distance between the sensor and the point where redirected light rays meet. So, if focal length is a factor in deciding what kind of lens you'll purchase, keep this point separate from the lens's length. If you want a bigger lens, don't depend on focal length measurements when narrowing down your options.
There are two main categories of lenses and some important subcategories within each. Below, we'll give you an unbiased look at what each type of lens does so that you can start researching which would be suitable for your camera and the photos you intend to take. 
The Big Two
The two main categories of lenses are zoom and prime. "Prime" is just another way of saying "fixed." A zoom lens allows you to zoom in and out, hence the name, getting closer and farther from objects in your composition. A prime lens does not have this functionality.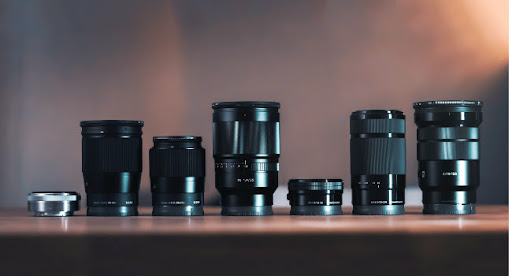 Photo by Lucas Favre on Unsplash
Your instinct may be to jump at the idea of a zoom lens simply because of its ability to make far-away objects look closer in your photos. That's a plus for certain types of photography, like nature shots, when you can't always get as close to your subjects as you'd like. However, zoom lenses don't achieve the same level of clarity as prime lenses do. Prime lenses also have wider aperture settings, which allows you to take better-lit photos. Finally, since aperture and depth of field are related, the possibility for bigger apertures with a prime lens means that you can get that lush high-focus, blur effect known as Bokeh, which comes from shallow depth of field. 
What's Your Speciality?
Macro
Macro lenses let you get up close and personal with the objects you're photographing. If you like to capture minute details, like the veining on flower petals or wood grain, this could be the right lens – or at least one of the right lenses – for your collection. Food photographers also love a macro lens because they allow for so much detail in the picture. So, when you photograph your delicious neighborhood tacos, your photo will be so realistic that viewers will practically be able to taste the heat of the salsa. What's more, macro lenses aren't all about the close-up. They are also versatile and work well for portraits and beyond. The primary drawback of this lens is a physical one; its hefty frame is a lot to carry. Not only is it heavy, but you might also need to bring a tripod with you to make sure that the camera doesn't shake on those highly-detailed shots.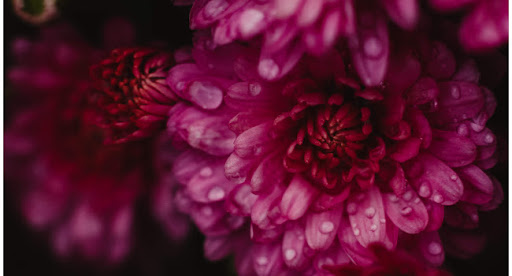 Photo by Mae Black on Unsplash
Wide-Angle
A wide-angle lens lives up to its name. It allows you to capture a large space, so it's a favorite among photographers of urbanscapes and architecture. A wide-angle lens can help you fit an entire, bustling city corner or impressive skyscraper into a shot. This type of lens is also popular with landscape photographers, so if your travel plans include the Alps or the Himalayas or the verdant beaches of Thailand or the Caribbean, a wide-angle attachment could be the right move for you. If you opt for this addition to your lens collection, be sure to pack another with a lower depth of field. Since a wide-angle lens has a high depth of field, you won't have much luck getting that coveted, washy Bokeh effect.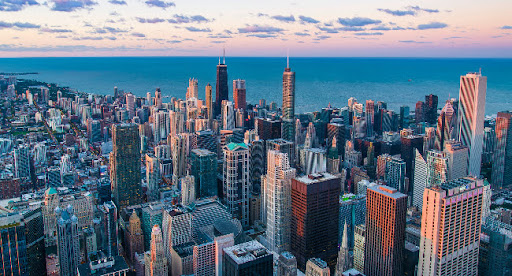 Photo by Pedro Lastra on Unsplash
Telephoto
A telephoto is a powerful prime lens, especially important for wildlife, news, and sports photographers. It allows your camera to capture crisp, detailed shots even if you're pretty far away. In other words, this kind of lens lets you in on the action. Remember when we broke down the magnifying power of focal lengths? Telephoto lenses can reach up to around 70-200 millimeters, and super-telephoto lenses can go beyond 300. The downfall? It won't be easy to get everything in focus. With the low depth of field of this type of lens, only your subject will remain sharp.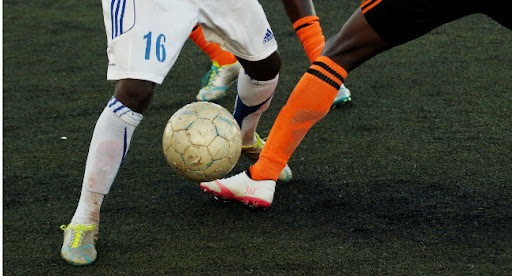 Photo by Jannik Skorna on Unsplash
The Fan Favorite 
When putting together your photography kit, be sure to take some time and choose wisely. Once you have the camera of your dreams, start with a versatile lens, and then add on others as your artistic gusto demands it. Photographers agree that a great place to start is with a 50mm prime lens. The focal length and depth of field allow you to capture high-quality photos without having to move your camera settings around much. Plus, it's a rough-and-tumble, everyday lens that delivers. Finally, it serves as a kind of neutral starting point from which you can then specialize and refine your lens selection based on your tastes and needs as you become a more experienced photographer.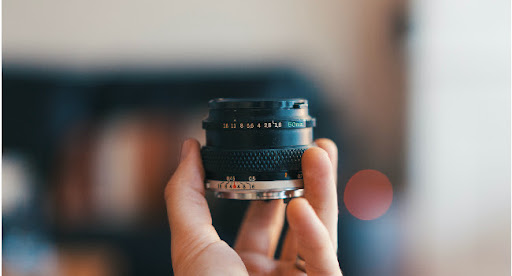 Photo by Al Elmes on Unsplash
Picsart is a full ecosystem of free-to-use content, powerful tools, and creator inspiration. With a billion downloads and more than 150 million monthly active creators, Picsart isn't just the world's largest creative platform; we're also the fastest growing. Picsart has collaborated with major artists and brands like BLACKPINK, the Jonas Brothers, Lizzo, Sanrio: Hello Kitty, I am a Voter, Bebe Rexha, Maroon 5, One Direction, Warner Bros. Entertainment, iHeartMedia, Condé Nast, and more. Download the app or start editing on web today to enhance your photos and videos with thousands of quick and easy editing tools, trendy filters, fun stickers, and brilliant backgrounds. Unleash your creativity and upgrade to Gold for premium perks!