It's no secret that colors can change the entire look and feel of your design. A splash of chartreuse will brighten it all up; the exuberance of cheery hues will bring a touch of warmth; while light, flowery purples like lilac, lavender, and heather will add a subtle, feminine feel. The vast array of hues and sumptuous shades available make it possible to create a spectrum of different moods and styles with just colors. Yet choosing just the right shade can be tricky. The secret to picking a hue that will vivify your design is matching the undertones to the other colors in the palette. But how to choose the exact shade that will make your palette sing? Which end of the color spectrum to look for? 
Colorize Images Instantly With Picsart
Colorize your basic images and turn them into your favorite hues in a single click with Picsart's color effects and filters.
Colorize Your Image
From timelessly elegant muted golden shades edged with deep cobalt blues to the deep magenta paired with ocher yellow, whatever your favorite hue, in this article, we'll discuss some tips for your inspiring, and oh-so-beautiful color palettes. 
What Is Color Theory?
Color is defined as the quality of an object or substance with respect to light reflected by the object, usually determined visually by measurement of hue, saturation, and brightness of the reflected light. Color theory is preoccupied with defining color, classification of colors, the relations between colors, and their adjustments to create new colors. Van Gogh stressed the importance of selection and placement of contrasting colors "which cause each other to shine brilliantly; which form a couple; which complement each other like man and woman."
The first colors used in cave art's blended paints were pigments made from red ochre, marrow fat, burnt charcoal, soil, limonite, umber, shell, and chalk. These pigments formed the world's most ancient palette of five colors: red, yellow, brown, black, and white. Later on wax, resin, eggs, and earth pigments such as malachite, azurite, realgar madder, and carmine lake were used as color pigments. Since then, color has been under perpetual scrutiny of artists, poets, scientists, philosophers, psychologists, designers, and therapists. 
History of Color Theory
Aristotle & Newton
Aristotle developed the first known color theory, which viewed color to be the product of a mixture of white and black (lightness and darkness) and related them to the four elements of water, air, earth, and fire. He believed color was sent by God from heaven through celestial rays of light and considered black-and-white drawings as the most beautiful. This belief prevailed until 1666 when Isaac Newton's prism experiments provided the scientific basis for his color theory. He began testing the properties of white light in order "to try therewith the celebrated Phenomena of Color."
Newton proved that a prism breaks up white light into a range of colors, which he called the spectrum. He also showed that the recombination of these spectral colors recreated the white light: "Rays, to speak properly, are not colored. In them, there is nothing else than a certain power…to stir up a sensation of this or that color." The rainbow used to have just five colors until Newton added orange and indigo to the list and made it seven by analogy with the seven notes of the musical scale. In fact, there are no pure colors in Newton's rainbow – they all blend into one continuous spectrum. Newton realized that colors other than those in the spectral sequence exist, but he noted that "all the colors in the universe which are made by light, and depend not on the power of imagination, are either the colors of homogeneal lights (i.e., spectral colors) or compounded of these".
There are even little rhymes in English to remember the seven colors of the rainbow (red, orange, yellow, green, blue, indigo, and violet) – "Roy G BIV" for Americans and "Richard of York gave battle in vain" for the British.
Young & Goethe
In 1802 Thomas Young demonstrated that he could generate any colors that could be seen by mixing different proportions of the three primary colors of light. For example, you could mix two parts of red light with one part of green light to get an orange color. Using more green light than red light, you saw a yellow-green light.
Goethe's Theory of Colors (1810) was not strictly scientific but was rather based on the "unholy union" of science and art. Unique in its breadth of data and experiments, Goethe's color theory was a holistic approach to color. It was a reflection of the effects of light and dark on human color perception, such as the way in which ratios of light and dark produce differences in the color spectra. Describing colors as "light's suffering and joy,"
Goethe disputed Newton's idea that darkness was just an absence of light. He instead insisted that darkness was an active ingredient in the production of color. His color theory formulated a psychological and philosophical account of the way we actually experience color as a phenomenon and encompassed the psychological aspects of colors and their relationship with human emotions and behavioral traits. Goethe's theory had a significant influence on twentieth-century painters also greatly concerned with the psychology and mysticism of color, most notably Wassily Kandinsky, Paul Klee, and other artists of the famous Bauhaus School.
Klee & Kandinsky
Paul Klee's color theory added a new dimension to Goethe's color diagram of opposing colors, turning it into a sphere with white at the top and black at the base. His framework encompassed all aspects of color including its weight. Klee was wary of too much theory: "Of course we may use it for a bit, but we hardly have any need for a theory of colors. All the infinite mixtures will never produce an emerald green, a Saturn red, a cobalt violet."  He was convinced that colors engendered profound emotional effects that could not be analyzed by science. Klee made associated color combinations with harmonious or dissonant combinations of notes in music.
Kandinsky believed that colors have a profound spiritual meaning and that "color directly influences the soul." His color theory was based on the inner emotional and intuitive connection between color, form, and sound and their psychological and spiritual effects. Kandinsky associated each color with a note: "The sound of colors is so definite that it would be hard to find anyone who would express bright yellow with bass notes or dark lake with the treble." Here are some of Kandinsky's characteristic color definitions:
Yellow was classified as warm, eccentric, and prominent: "This color radiates from the center. It's disturbing and evokes delirium. Its sound is that of a trumpet."
Blue in contrast to yellow was characterized as cold, concentric, and receding: "A pure and immaterial color, its sound resembles that of a flute, a cello, or an organ."
Red was classified as medium warm, between yellow and blue: "A fiery color of an immaterial and restless character. It recalls youthful joy, but in its dark tones it symbolizes manly maturity and resembles the light tones of a violin."
White: "represents a world where material color disappears. It gives a feeling of pure joy. It is a silence full of possibilities, a musical pause."
Black: "is the color of purest sadness, so it is dull and immobile. It evokes death, and nothingness after the sun goes down. It is silence, a complete pause after which another world begins."
Kandinsky also assigned the basic shapes of triangle, circle, and square to the primary colors of yellow, blue, and red. Yellow was assigned to the triangle because the acute-angled shape was also perceived as warm. The circular shape, as a cold one, was assigned to the color blue. The rectangle, not as acute as a triangle, but also not devoid of angles like a circle, was assigned to the red color as medium warm.
Wilhelm Ostwald
Wilhelm Ostwald began to develop a systematic color theory as well as a quantitative color science in 1914. His theory provided a scientific scheme for creating perfect tonal balance and harmonious color composition in an "ideal" painting. Ostwald believed that a scale of perceptually equal steps in the brightness of color could be achieved by adding black and white in ratios that followed a logarithmic progression, but most of his contemporary artists rejected to accept such a rigid program for art.
Albert Munsell
Albert Munsell's color theory is considered the most comprehensible, systematic, and scientifically sound theory which laid the foundation for contemporary computerized color matching systems such as Pantone ( https://www.pantone.com/downloads/articles/pdfs/L10_315_Defining_Color_Munsell_en.pdf). His theory based on "perceived equidistance," established an orderly system for accurately identifying all colors. Munsell quantified and standardized colors according to HVC, i.e. the parameters of hue (the basic color), value (lightness), and chroma (color intensity or saturation).
What Is a Color Wheel?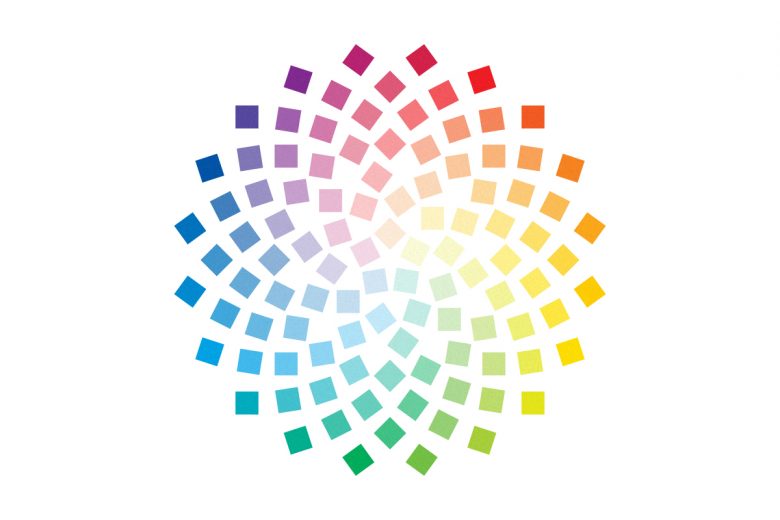 The color wheel or color circle is an attempt to bring order to the infinite universe of colors by organizing them around a circle. It is mostly based upon the relationships between three primary, three secondary, and six tertiary colors. The classical color wheel includes RGB (red, green, blue) as primary; green, orange, and violet as secondary; and green-yellow, yellow-orange, orange-red, red-violet, violet-blue, and blue-green as tertiary colors. 
From Newton's color circle designed in the Dorian mode to Goethe's color wheel of "emotions" and to the three-dimensional Munsell Color Tree, you can check out some of the wonderful color wheels to inspire your palette. 
The first color wheel was created by Newton with red, orange, yellow, green, blue, indigo, and violet arranged into a natural progression on a rotating disk. The placement and size of the wheel's colored sections were defined according to his calculations of wavelength and mathematical and harmonic relationships. As the disk spins, the colors blur together so rapidly that the human eye sees white.
Goethe's color wheel was tied to psychological, mystical, symbolic, allegorical theories and typologies aimed at illustrating "human occupations and character traits," including "tyrants, heroes, adventurers, hedonists, lovers, poets, public speakers, historians, teachers, philosophers, pedants, rulers," grouped into the four temperaments of humoral theory.
The complementary color wheel, developed in 1855 by Michel Chevreul, influenced Pissaro, Signac, Seurat, and even Van Gogh and Matisse, and greatly facilitated the study of complementary colors in their works. Chevreul designed a 72-part color-wheel demonstrating colors and their complementary colors based upon his theory of simultaneous contrast. Chevreul's color wheel centers not on color itself but the perception of it when seen alongside other colors. 
How Does a Color Wheel Work?
The color wheel is designed so that virtually any colors you pick from it will look good together. Color harmonies that make your design wonderful consist of two or more colors with a fixed relation in the color wheel. A dividing line splits the color wheel into warm and cool colors. 
Warm colors are Red, Orange, and Yellow. They are vivid, energetic, and evoke warm feelings. 
Cool colors are Green, Blue, and Violet. They evoke calmness and create a soothing impression. White, black, and gray are neutrals.
When a color is made lighter by adding white, the result is called a tint. If black is added, the darker version is called a shade. And if gray is added, the result is a different tone.
What Are the Color Combinations?
Monochromatic color combinations are comprised of different tones, shades, and tints within a specific hue which warmly vivifies your palette. 
Analogous schemes are created by using three colors that are next to each other on the 12-spoke color wheel. They all have the same chroma level, but by using tones, shades, and tints we can make these schemes original. 
Complementary combinations are created by combining colors from opposite sides of the color wheel. 
Split complementary schemes add more complexity by using colors on either side of the hue opposite your base hue. Tip: Avoid using colors that are exact opposites with the same chroma and/or value right next to each other either by leaving negative space or by adding another, transitional color between them. 
Triadic schemes are made up of hues equally spaced around the 12-spoke color wheel. Find any 3 colors on the color wheel that are equally spaced apart and voilà, you've just created your first triadic. 
Tetradic schemes are based on two adjacent colors and their complements. They are difficult to balance in a harmonious way. The best way to proceed is to make one color prevail and use the other three as accents. 
Custom combinations are the ones that don't follow any of the predefined traditional schemes described above. Go wild and create your color combinations with a beautiful array of fall colors by fusing together a panoply of tones, shades, and tints.
Create Color Combinations Designs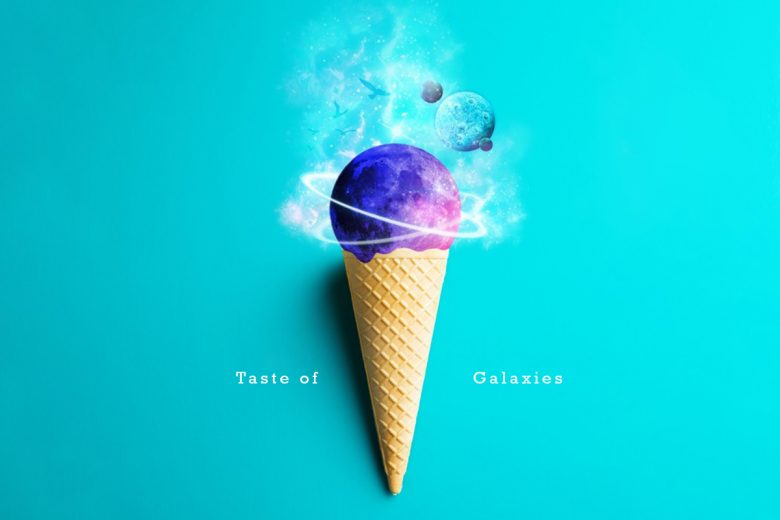 Whatever your color palette preference is, you can create it by picking and choosing colors from PicsArt's color wheel or by inputting the color codes to get the exact color. Check out this tutorial on applying PicsArt's Color Chooser: 
Here is a step-by-step guide to creating your dream palette:
Step 1. Open the PicsArt app and tap the + icon. Select a photo from your camera roll or search from PicsArt's #FreeToEdit photo library or tap Create New.
Step 2. Tap on Draw then on the Color Chooser.
Step 3. Select your hue by tapping on the outer color wheel. Then select the saturation and brightness by tapping on the inner square. Make adjustments using the sliders to find the perfect color.
Step 4. Tap the checkmark to confirm your color choice before using it. 
PicsArt all-in-one Photo and Video Editor, Collage, and Sticker Maker is the world's largest creative platform with over 150 million monthly active creators and influencers. PicsArt has collaborated with major artists and brands like Taylor Swift, The Jonas Brothers, Gwen Stefani, Maroon 5, Lizzo, Meghan Trainor, One Direction, MONSTA X, Warner Bros. Entertainment, iHeartMedia, Condé Nast, and more. Download the app today to level-up your photos and videos with thousands of quick & easy editing tools, trendy filters, fun stickers, and brilliant backgrounds. Unleash your creativity with PicsArt and upgrade to Gold for awesome premium perks!