? ? ? Pssst! We've created an updated #TreeOfLife brelfie tutorial — check it out here! And don't forget to enter your picture to the Tree of Life Edit Challenge!
---
We've seen a lot of awesome edits on PicsArt, but recently, a new trend has taken over that's truly resonated with all of us. The #TreeOfLife edits are stunning breastfeeding images that highlight the beauty of mother and child in an artistic way. In a campaign to #normalizebreastfeeding, mamas all over the world are sharing #brelfies, and supporting each other through social media. What we love even more is how these women are editing photos not just for themselves, but as gifts for each other. The spirit of collaboration and the celebration of life is definitely something PicsArt supports 100%. Not breastfeeding yet, but expecting? Check out this Beyonce-inspired baby announcement tutorial! Below, we're sharing steps on how to create your own #TreeOfLife image, as well as a few of our favorite edits.
How to Create Your Own Brelfie #TreeOfLife Edit
Download the PicsArt app.
Download our Tree Of Life sticker pack.
Open the app and tap on "Edit," then select your breast-feeding photo/brelfie.
On the bottom panel, tap on the Sticker icon, and choose a tree from the Tree Of Life pack.
Add the sticker on and adjust to your liking.
Rotate your image or sticker to your liking. You can also tap on the eraser button and erase parts that extend out too far.
Tap on "Apply."
Then, go to Magic Effects and choose the effect you like. Rainbow, Flare, and Midnight are the most popular. You can also adjust the blending modes or opacity.
Tap on "Apply," then save to your device and share on PicsArt photo editor!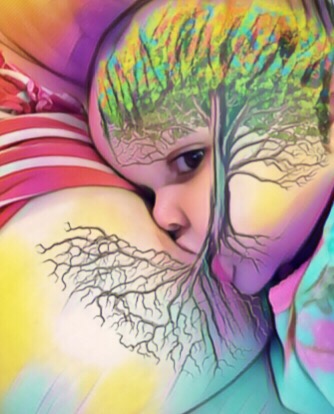 This image is especially powerful as it comes from Cassandra (@keeponboobin), one of the early pioneers of this trend. Like Helen of Troy, this is the image that launched a thousand ships, or brelfies, in this case. "I wanted to commemorate having nursed my daughter for a year with a beautiful piece of art," describes Cassandra. "Having just learned that breast milk is a living organism, I thought it would be beautiful to do a flower with vines coming from me as a metaphor for the child she has blossomed into. However, the flower idea didn't look as good as I thought it would. That's when I decided to do a tree instead. I then found the courage to share my photo and have since created over 700+ more edits for other moms!" Next thing she knew, she was one of the pioneers of this viral social media trend. Thousands of moms around the world are now proudly sharing the #brelfies.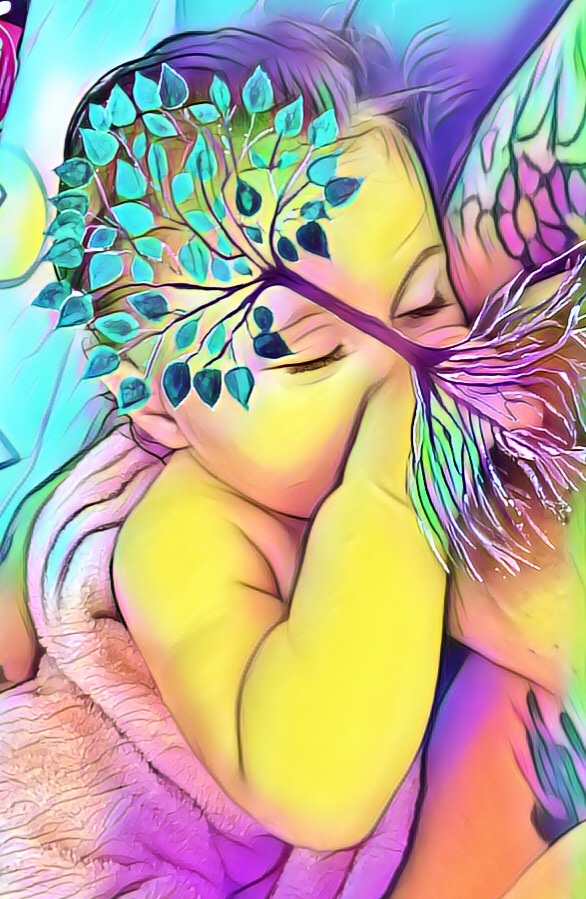 Even supermodel Natalia Vodianova has added her own creative touch to this movement with PicsArt.
Find more #TreeofLife edits in the PicsArt app, or join the conversations in The Leaky Boob and Breastfeeding Mama Talk communities. 
PicsArt photo editor and collage maker is all about you. If you haven't tried it, you're missing out! Remix free-to-edit pictures into awesome collages and memes. Download the app to get in on the action.